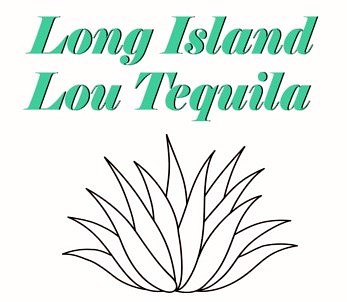 People ask me all the time- WHAT ARE MY FAVORITE BLANCO TEQUILAS?? Here are 'MY TOP 80 CHOICES in 'general' order. Keep in mind that as time goes by, people's taste change (including mine) and for that reason and the fact that I try new tequila's all the time, this list WILL occasionally change. I own each one and have compared and tested each one according to Aroma, Flavor, Smoothness, Enjoyability, and Overall Balance. Remember SMOOTH and SWEET is NOT what you always want. That gets boring Real Fast.
My choices may NOT be yours exactly, and that is to be expected, but if you tried each of these 80 blancos, I think you'd agree the top half belongs where it is, compared to the bottom half...... it's a guideline, and remember brands change, so the present offerings may not be what you remember. If I hit a flavor profile or taste that I don't like, and believe you may also not like, it goes lower on the list. Don't be fooled by 'word of mouth', price or advertising and promotion, and most importantly..... pretty bottles. None of this means much. I recommend "Blind Tastings" to know your real favorites, as I often do.
They are ALL good on this list. You can't go wrong with ANY of these, and you can sip ANY of them... **(**ALL under $60.00 with MOST under $45. and many are even less).
1- Fortaleza (overall)
2- Calle 23 Criollo 49.3% (blanco only)
3- Terralta
4- Tequila Caballito Cerrero 46% (Blue Weber)
5- Siete Leguas
6- 2013 Fuenteseca Cosecha 45.7%
7- Pasote
8- G4
9- T1 Selecto 43% etc
10- ArteNOM 1079
11- Gran Dovejo
12- Cascahuin Tahona blanco etc
13- Alquimia
14- Tequila Ocho (overall)
15- ArteNOM 1579 blanco
16- Volans
-El Tesoro
17- Mi Casa
18- San Matias Tahona (blanco only)
19- Siembra Valles blanco 46% etc
20- Siembra Azul
21- Tapatio 110 blanco etc
22- Arette Artesanal Suave
23- Suerte
24- Don Fulano
25- ArteNom Seleccion de 1580
26- Patron Roca 45%
27- Don Pilar
28- Azunia
29- Suave
30- Excellia
31- Maracame
32- Los Tres Tonos
33- Senda Real
34- Purasangre
35- Herencia Mexicana
36- Villa Lobos
37- DesMaDre
38- 123 Organic
39- Tequila El Rey
40- Uno Por Favor
41- Manana
42- Oro de Lidia
43- El Capo
44- Elvelo 45.5% (blanco only)
45- Milagro Select Barrel Silver
46- Arette Classic
47- Crotolo
48- Aha Yeto
49- Calle 23
50- Dos Almas 110 pr (blanco only)
51- Partida
52- Malinalli
53- Patron
54- Tequila 512
55- Astral 46% (blanco only)
56- Embajador
57- El Espolon
58- Dulce Vida
59- Don Sueños
60- Fubar (blanco only)
61- Blue Nectar
62- Corazon
63- Tres Agave
64- Cimarron
65- Juan More Time
66- Olmecca Altos
67- Don Julio
68- Frida Kahlo
69- Casa Noble
70- Milagro Silver
71- Avion
72- 1921
73- Grand Mayan 3D
74- Asombroso
75- Cabo wabo
76- Abre Ojos
77- Chinaco
78- Tres Cultures
79- Hotel California
80-
SEE More Honest Reviews and REAL Top Tequila Lists, and Please 'like' Long Island Lou Tequila on Facebook- HERE- https://www.facebook.com/Long-Island-Lou-Tequila-641682619241422/