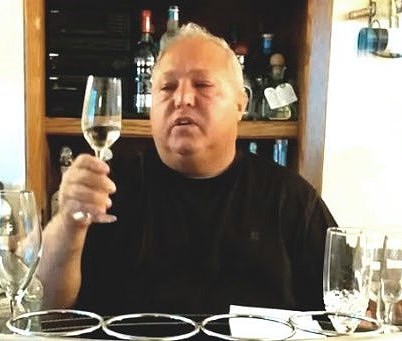 Lately I have been getting asked, what brands to buy. Obviously I don't list brands I have not tasted and rated. I try new tequila's all the time, so this list WILL change.


I own each one and have compared and tested each one according to Aroma, Flavor, Smoothness, Enjoyability, and Overall Balance. Remember SMOOTH and SWEET is NOT what you always want. That gets boring Real Fast.


Don't be fooled by 'word of mouth', price or advertising and promotion, and most importantly..... pretty bottles. None of this means much, as well as new gimmicks like Claro tequilas, or especially diffuser made junk. I recommend "Blind Tastings" to know your real favorites, as I often do. If you can't find these Top Quality Brands at your local stores- BUY on-line HERE- http://www.oldtowntequila.com/tequila
** THESE CAN ALL BE SIPPED **
THESE ARE MY FAVORITE TOP BLANCOS/TEQUILA BRANDS
Fortaleza (overall)
Calle 23 Criollo blanco (49.3%)
Terralta
Tequila Caballito Cerrero (46%)
Siete Leguas
2013 Fuenteseca Cosecha (45.7%)
Pasote
G4
Gran Dovejo
T1 Selecto (43%)
ArteNOM 1079
Alquimia
Tequila Ocho (overall)
El Tesoro Platinum
ArteNOM 1579
Mi Casa
San Matias Tahona
T1 Tequila Ultra Fino
Siembra Valles (46%)
Los Tres Tonos
Tapatio
Siembra Azul
Arette Artesanal Suave
Suerte
ArteNOM 1580
Maracame
Don Fulano
Patron Roca (45%)
Tequila El Rey
Suave
Uno Por Favor
DesMaDre
Manana
Oro de Lidia
Dulce Vida 100 proof
Malinalli.
NOTE- ALL THE ABOVE TOP BRANDS ARE HORNO COOKED EXCEPT:
T1, DESMADRE, CALLE 23, DON FULANO, DULCE VIDA, MALINALLI (Orig only), UNO POR FAVOR, SUAVE, AND ARETTE ARTESANAL SUAVE.
AND NOTE THAT

FORTALEZA, G4, PASOTE, TERRALTA, ARTENOM 1579, SUERTE, SAN MATIAS TAHONA, El TESORO, PATRON ROCA and SIETE LEGUAS (PARTIAL ONLY) ARE TAHONA CRUSHED AS WELL.
THESE ARE ALSO GOOD and are my 'Next Best' Blancos:
Aha Yeto, El Capo, Arette Classic, Azunia, Herencia Mexicana, Calle 23, Dos Almas (110 pr), Excellia, Dulce Vida, Tequila 512, Villa Lobos, Sangre De Vida, Chinaco, Astral, El Velo, Crotalo, Partida, Pura Sangre, Abrejos, Grand Mayan 3D, Senda Real, Don Pilar, Patron, Corazon, Frida Kahlo, Pueblo Viejo, El Espolon, 1921, Don Sueños, One With Life (OWL), Avion, Embajador, Casa Noble, Cabo Wabo, Fubar, Don Julio, Tres Agaves, Blue Nectar, Olmeca Altos, Milagro Silver, Milagro Select Barrel Silver, Cimarron, Asombroso and Tres Culturas.
                                  *** ENJOY ***

SEE More Honest Reviews and REAL Top Tequila Lists, and Please 'like' Long Island Lou Tequila on Facebook- HERE- https://www.facebook.com/Long-Island-Lou-Tequila-641682619241422/