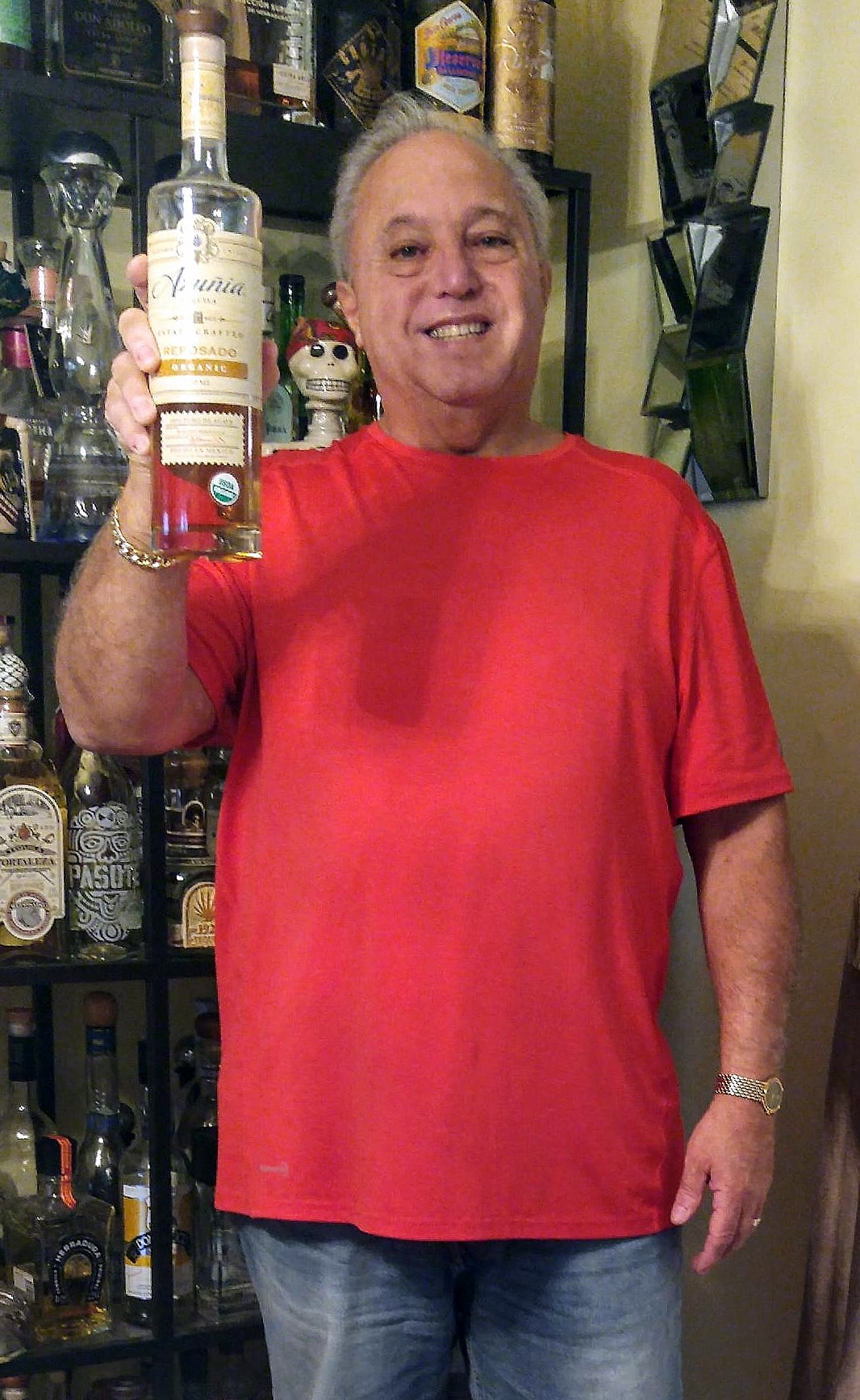 Azuñia Tequila is the exclusive export of distillery Rancho Miravalle- NOM 1426, in the El Valle region of Jalisco. The distillery sits off the highway between Amatitan and Tequila. Azuñia Tequila is a small privately owned brand started in 2009, and is distributed in at least 48 states. Kailee Asher the Director of Brand Development said "we have distribution in NY and NJ now, with MS Walker in NY and Fedway in NJ, and we are approved for distribution and available in all states except Ohio and Michigan right now." Azuñia is 100% organically grown estate agave, from the tequila valle in Amatitan, owned, grown and harvested by the Partida and Rivera families, who are connected by marriage and considered partners. The families are members/owners of Agaveros Unidos de Amatitan, a group they formed to manage both their lands and Rancho Miravalle. Each of the partners have an interest in Miravalle, and they each own their own lands. This delicious Reposado won Double Gold at the 2018 San Francisco World Spirits Competition this year for The World's Best Reposado Tequila. To me this is a bolder and tastier Reposado than most. It has deep flavors, and is very clean on taste. I really love this reposado and can easily see why others feel the same way. As with all Azuñia tequilas, no additives are used at all, including chemicals to speed up the tequila-making process. Many Reposados are light in taste, but this Reposado has a delicious, bolder, very flavorful presence.... and for this price, will be one of my favorite Repos. You will love this Azuñia Reposado.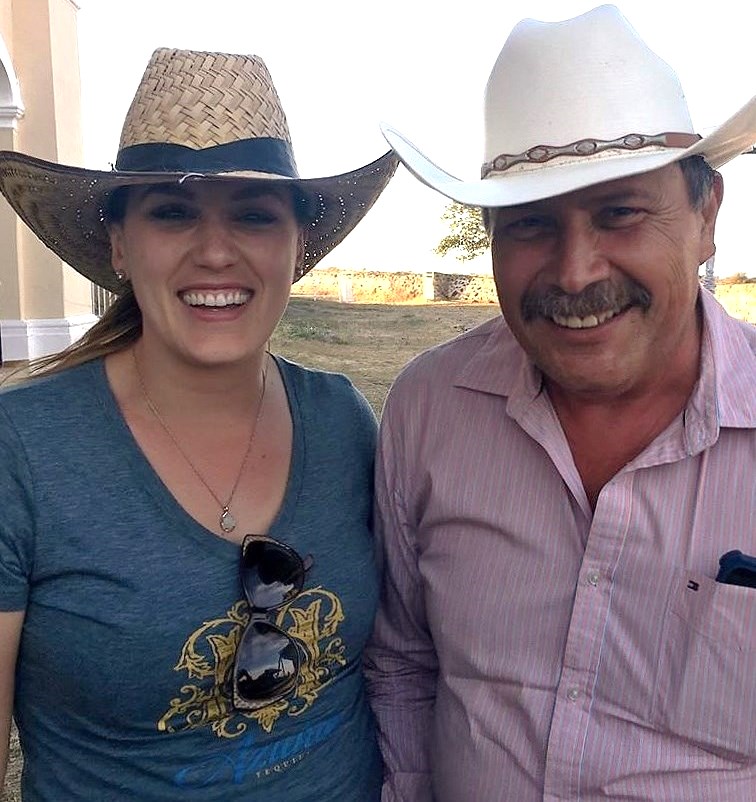 Kailee Asher- (ABOVE- with Sergio Partida) told me "we do not use a broker, we do not outsource, we do not buy juice, and we do not use any additives." This all sounds very good to me. All the agaves come from the Rivera and Partida family, who are second generation agaveros. They make up Agaveros Unidos de Amatitan, and the family members include - Sergio Partida Zuñiga, Enrique Partida Zuñiga, and their sisters Angelica and Lorenza Partida (Rivera). Lorenza is married to our Master Distiller Salvador Rivera Cardona, and his brothers Joaquin and Fernando also have land included in Agaveros Unidos de Amatitan. This is a small batch brand producing only approximately 25,000 cases annually. They seems to be doing so many things right. Salvador Rivera Cardona asserts that, "controlling our source is key for us, because we plant in the best place on earth to grow agave, in the Amatitán area in the Tequila Valley, and we never outsource agave for Azuñia from any other region, keeping our agave quality consistent." Master Distiller Salvador Cardona went on that, "the quality and taste of each tequila is unique to each distillery, and a big part of that is the fermentation process, and by using all natural fermentation, it ensures we are making the best tequila possible." As it is not always very apparent when tasting organic versus non organic tequilas, I felt he was very honest when he said "although consumers probably won't spot any apparent differences in organic versus non-organic tequilas, being organic helps us assure our consumers that our product is chemical free and all natural." I know I'd rather have a product grown without any chemicals....wouldn't you?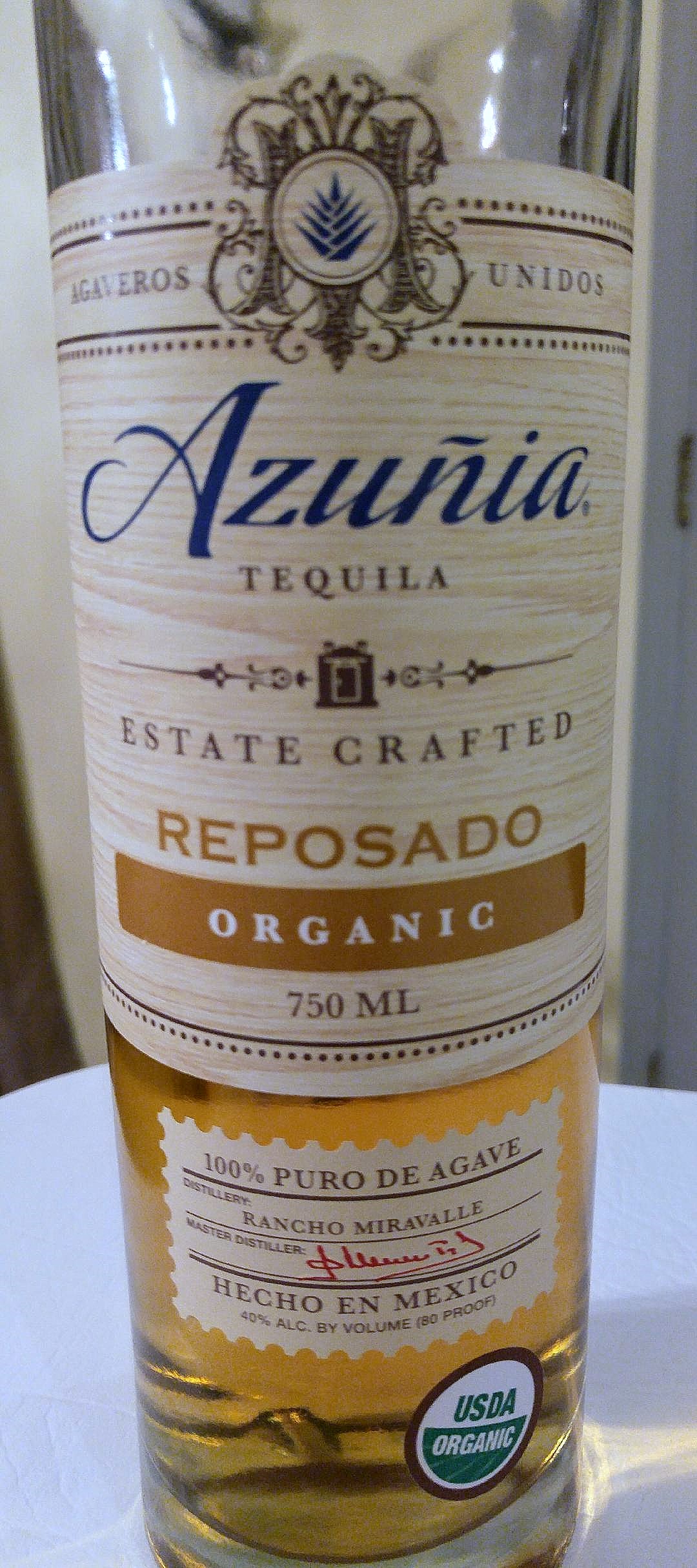 Being a 'Lou's Top Tequila' please see Azuñia's logo on the side of this page, click and visit the Azuñia website.
Azuñia Reposado can be purchased in 48 states (except Ohio and Michigan), and is available through online retailers like Hi Times Wine and Liquorama. Also sold in California at Safeway, Pavilions, Vons and Albertsons. Some select Total Wine stores and some select BevMo stores also carry Azuñia. Azuñia can also be purchased online HERE- https://www.oldtowntequila.com/azunia-reposado-tequila/
Roller mill used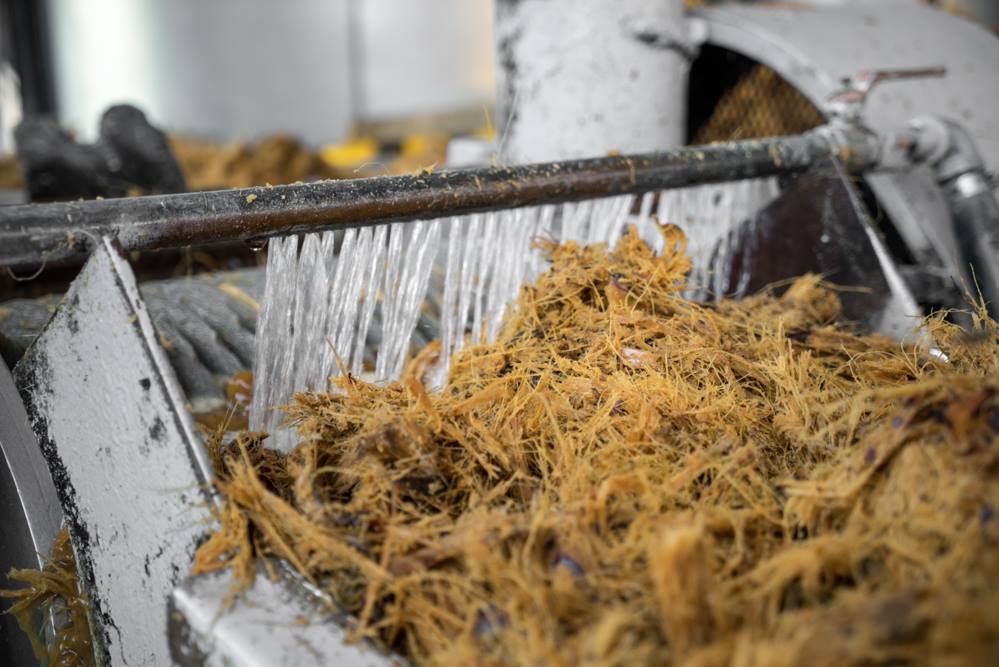 removing cogollo from agaves before cooking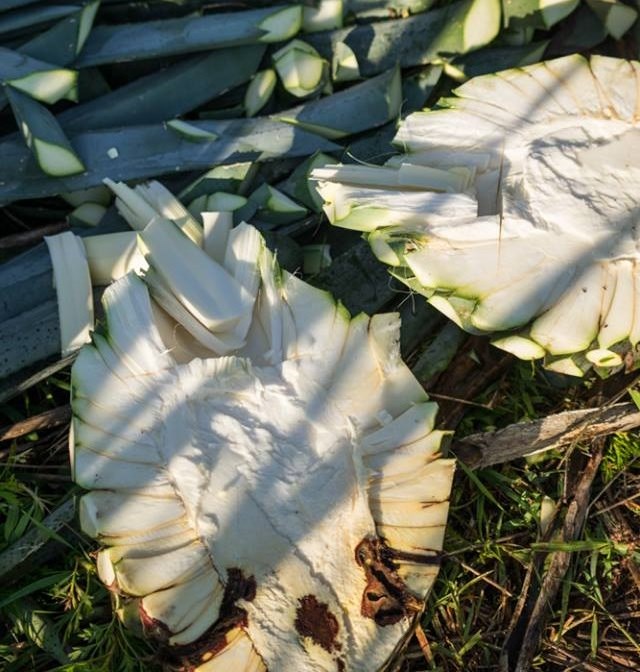 PRODUCTION- Azuñia Reposado is made with only estate grown USDA-certified organic agaves, grown on dedicated fields of the Tequila valley. They harvest only hand selected agaves at about 31 brix, and use only 100% 'valley' agave from Amatitan, in relationship with the Partida and Rivera families. They also cut out the cogollo from the male plants, (SEE ABOVE) getting rid of some bitterness. Asher told me "some distilleries actually just load whole agaves into an oven with a tractor, but our guys cut the agaves in half, so they cook evenly in the hornos, and we take the time to cut out the cogollos. Clay/brick traditional hornos are used for hydrolysis, and are steam roasted for 36 hours, followed by the cooked agave being crushed in pressing mills to extract the juice. They use this roller mill to do a double juice press extraction, so the agave fibers may reabsorb much of the juice before its squeezed out again. Fermentation takes place using 100% naturally occurring organic wild-borne yeast, using no commercial or proprietary yeast or any accelerants to jump start the fermentation. This open-air SS fermentation process, takes about 5-7 days. No bagasso is added, and they compost all the bagasso. The double distillation is done in all stainless steel pot stills, cutting and discarding about 10% of the heads and tails in the second distillation. The final distillation comes off at 46-47% before they cut to 40% abv. All the water used is an on-site well water source, from Salvador Rivera's property, that is naturally filtered through volcanic rock, and considered some of the most pristine water in the region. Charcoal filtration is done, and this Reposado is rested in used Jack Daniels American white oak barrels for an average of 8 months. They re-char periodically to a 3-4 toast level- (SEE BELOW), and the Reposado and Anejos are a blend of the other barrels, to match a specific flavor profile, but no flavor or color additives are ever used. Kailee Asher said exactly what I was hoping she'd say..."some batches of reposado may be lighter or darker than the last, and the distillery believes that matching a flavor is much more important than matching a color." This is exactly what we want, and what I have been preaching for years. Always buy from brands like this, that do not use additives, and that includes colorings, and I don't care if 1% is allowed. Some brands add caramel coloring here, calling this the rectification stage, so all past and future batches always match in color. Who cares?..... that is artificial coloring, and we don't need any additives.


recharring barrels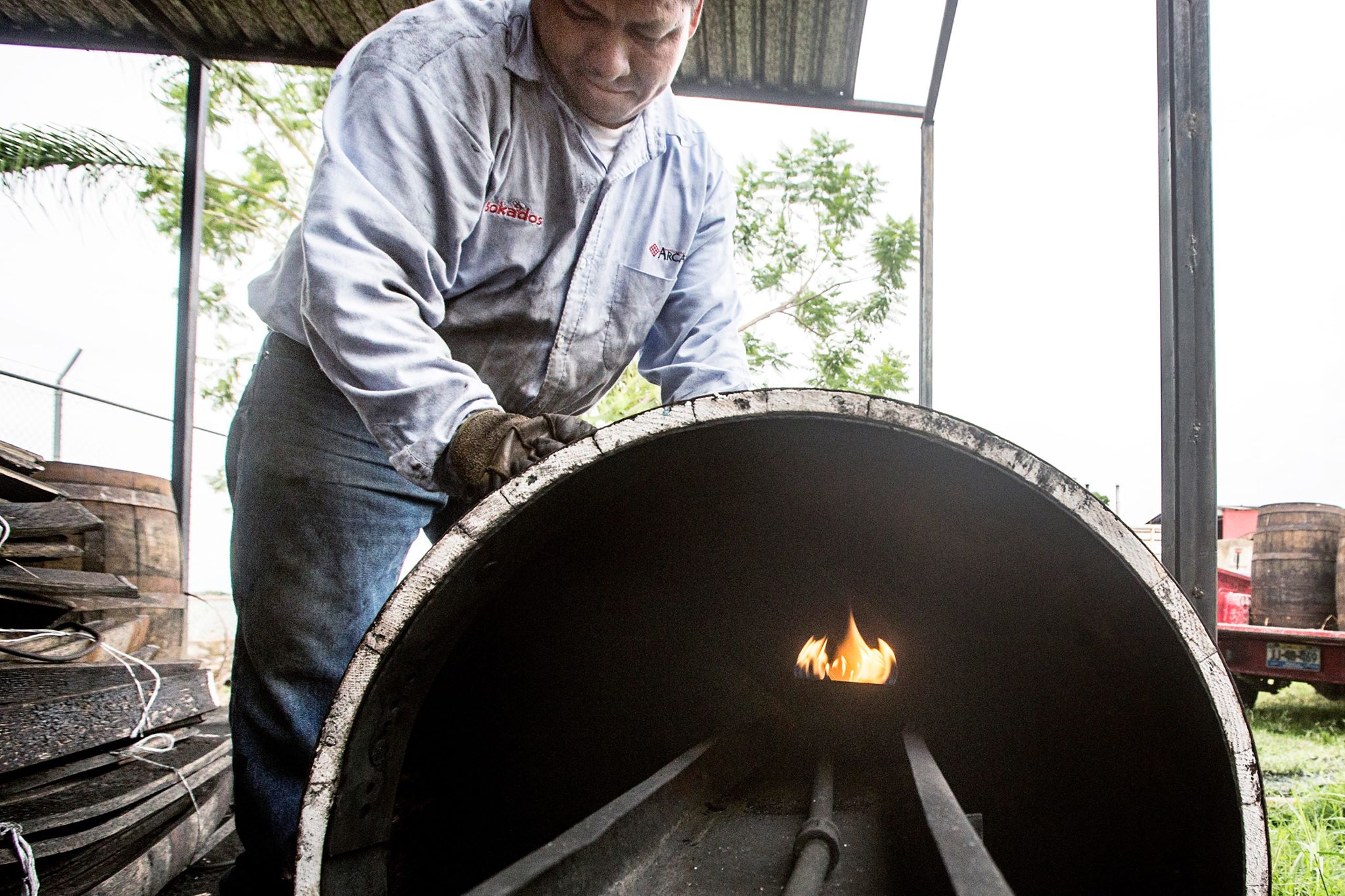 hand labeling
This Azuñia 40% abv Reposado sells for about $39.99, is double distilled, and is well worth it. It's a really delicious, balanced and enjoyable reposado to sip. It has enticing aromas of cooked agave, sweet whiskey and oak, honey, butter, barrel spices, maybe some cinnamon and dried fruit, and only a moderate amount of balanced vanilla with some nice caramel, and a touch of smoke. It has a light and pleasant cherry-like note and maybe a pinch of nutmeg. The taste is silky and easy to sip, notes of sweet cooked agave, honey, dried fruit, butter, caramel, butterscotch, spice, a touch of pepper, and a pinch of vanilla. Just a touch of alcohol on the backend, and overall..... very little burn. This is a very enjoyable and balanced Reposado.
NOSE- sweet cooked agave and whiskey/oak notes, spice, honey, butter, caramel, light vanilla, dried fruit, cinnamon, a touch of mint, nutmeg, smoke and cherry.
TASTE- medium oils, rich and layered, caramel, light smoke, sweet cooked agave, spice, honey, butter, dried fruit, some light vanilla and butterscotch. Very little burn, and smooth to sip.
FINISH- sweet agave and whiskey notes, caramel, spice, and light heat on the backend, with more vanilla towards the finish.
I gave Azuñia reposado an 88 rating on Tequila Matchmaker, as it is a really bold and complicated Reposado, clean and additive free.... and delicious. Great aromas and a rich and balanced taste. It's a steal for the price. CLICK-https://www.tequilamatchmaker.com/tequilas/2357-azunia-reposado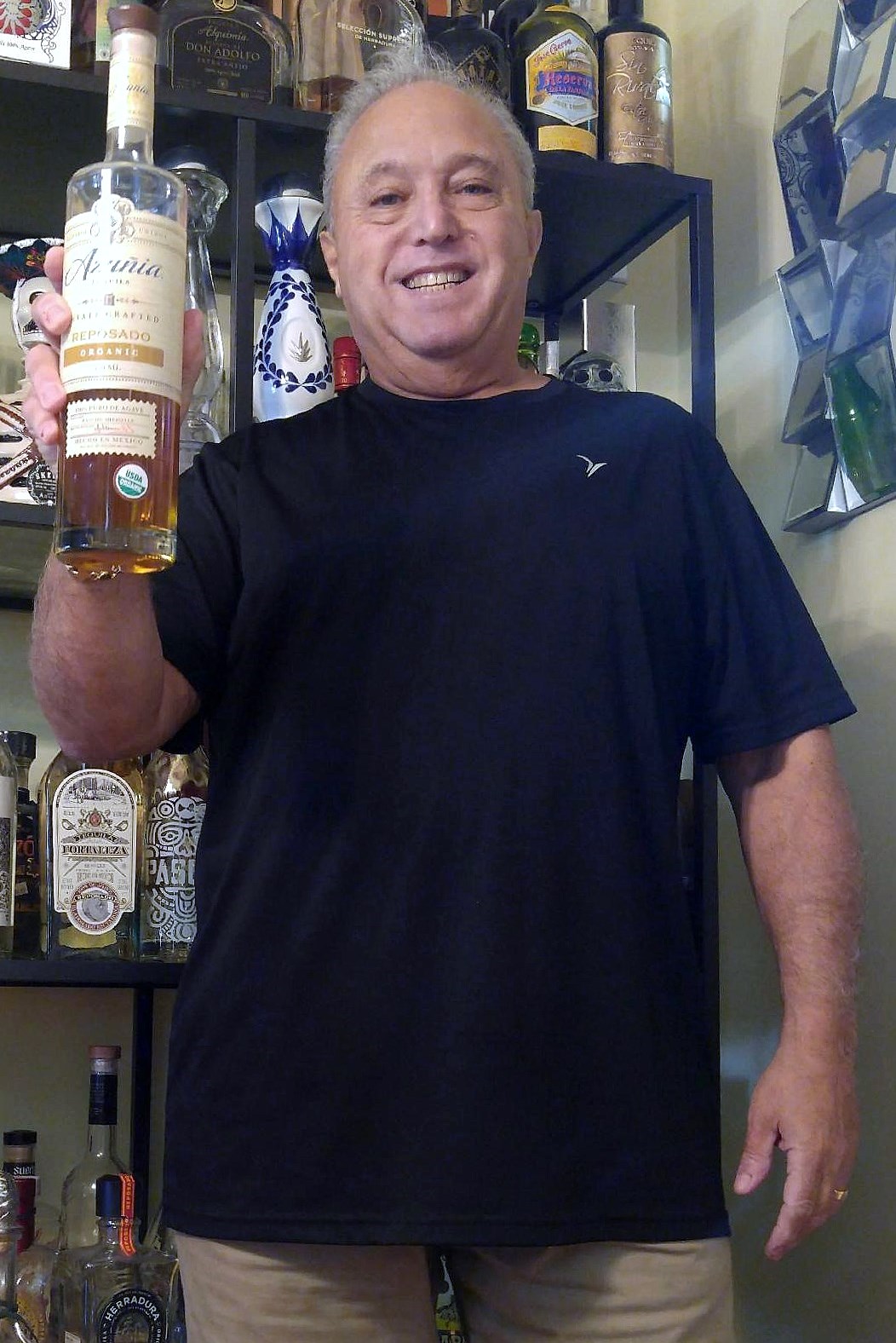 SEE More Honest Reviews and REAL Top Tequila Lists, and Please 'like' Long Island Lou Tequila on Facebook- HERE- https://www.facebook.com/Long-Island-Lou-Tequila-641682619241422