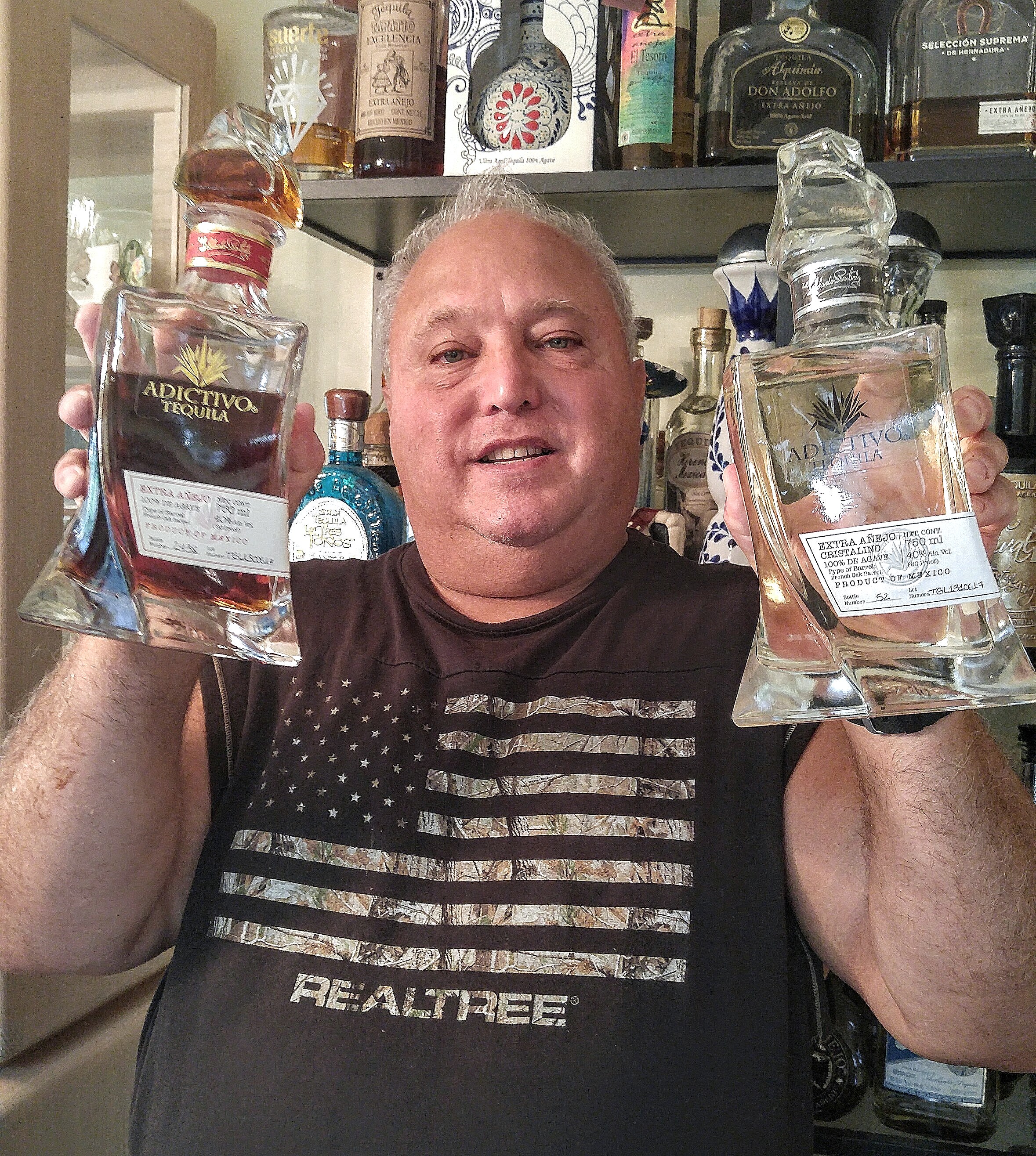 Adictivo Extra Anejo is made at Tequilas Gonzalez Lara, S.A. de C.V. distillery- NOM 1560 in the El Arenal, El Valle (lowlands) region of Jalisco. It is made by Gildardo Partida, who along with his brother Alberto, worked with their dad Gildardo, on Cava de Oro, which like Adictivo is another very sweet and sugary tequila. It seems to be this family's profile preference. The bottles are very nice, featuring heavy twisted glass with those tops that hold a shot or so of liquid, for whatever reason. These overly smooth and very sweet tequilas may be best for 'after dinner sippers' or people that want a smooth, easy to sip experience, but definitely are not for everyone- myself included. If you are a fan of a very sweet, sugary 'dessert type' Extra Anejo, this is right up your alley. Many people will find this a little too sweet, but there's definitely an audience for a product like this. My wife enjoyed it and she is not a big tequila lover, as she felt Adictivo was nice and easy for her to sip, so there you go. The sweetness didn't seem to bother her at all, so obviously there is a market for this. I guess all the research tequila companies have done, proves that some Americans like this profile. I noticed the nose was exceptional, but expect a lot of sugary sweetness once you taste it. The 7 years in French oak barreling, gave Adictivo soft, sweet, cherry fruit notes, along with a honey and maple syrup, and a cognac-like oaky presence. The taste is noticeably very sweet and very sugary, along with caramel and vanilla. It is a very smooth sipping tequila.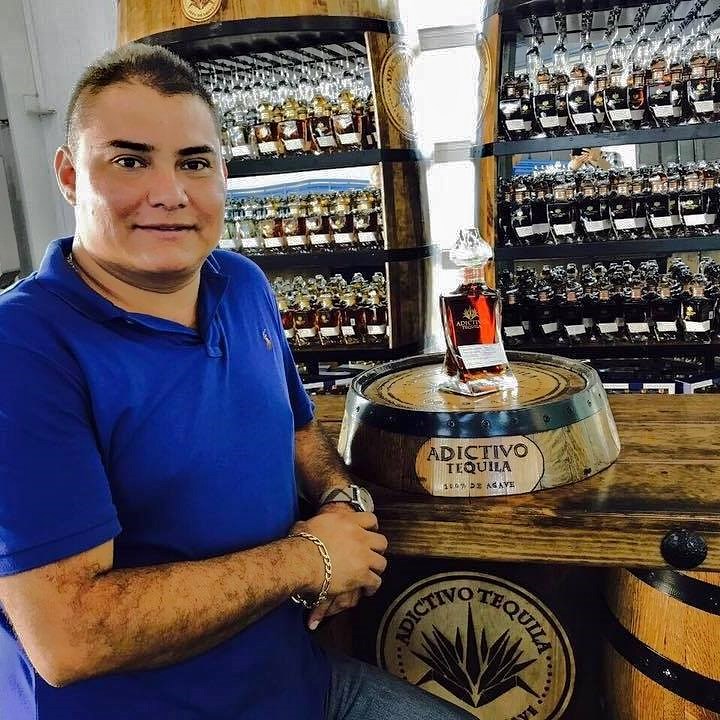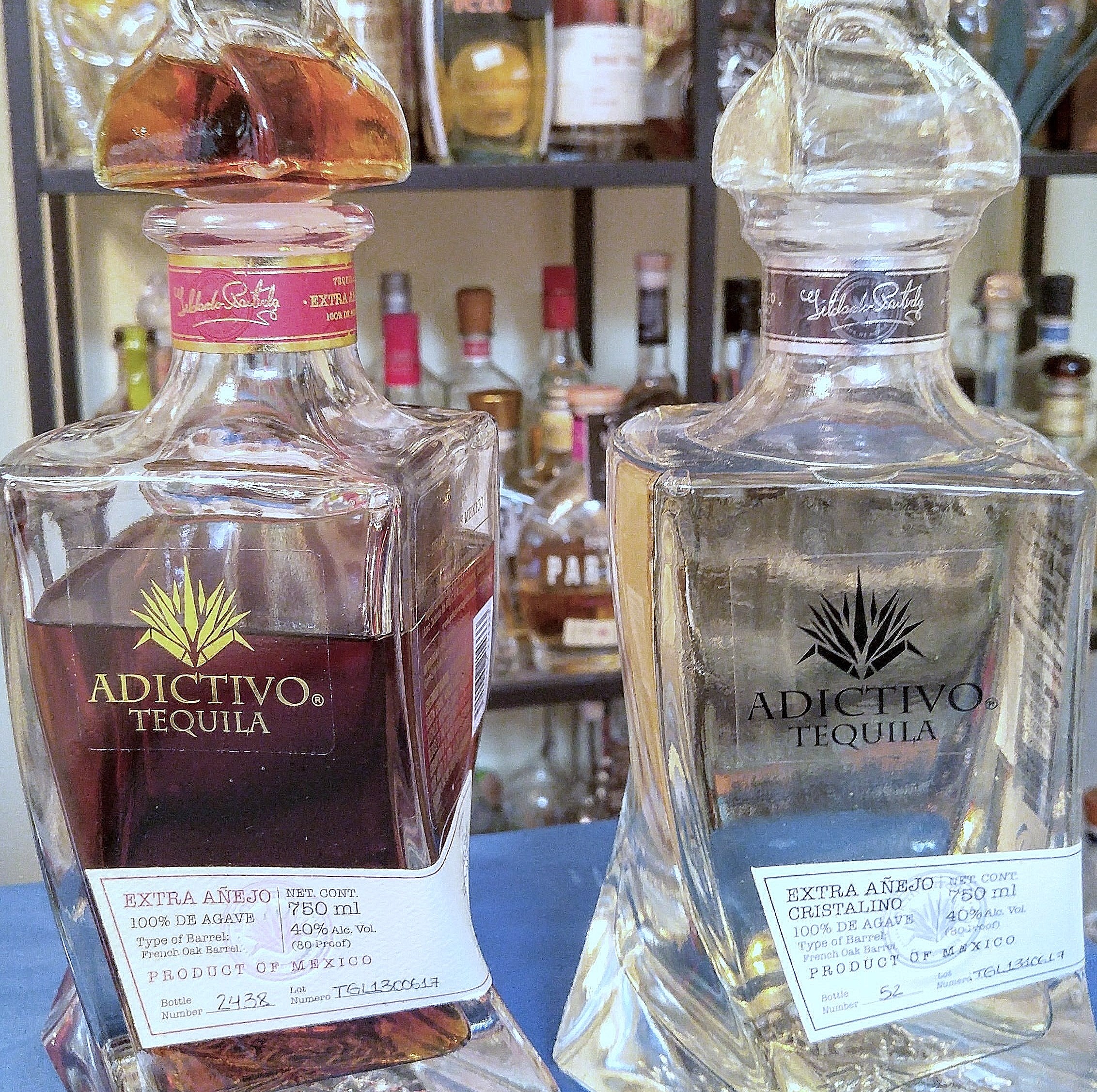 There is also a Cristalino Claro (clear) Extra Anejo which are somehow becoming popular. I am not a fan of Claros, as they usually filter so much, that it loses any agave presence and becomes bland, while losing it's color and minimizing the wood flavors, it often imparts. Some other brands that are made here at the Tequilas Gonzalez Lara, S.A. de C.V. distillery that I like, are Corazon Maya, Manana, Realeza Mexicana and Tequila Mexita's. Adictivo Tequila can be purchased at ZEE Tequila's Old Town Superstore online- http://www.oldtowntequila.com/search.php?search_query=adictivo, as well as other places.
PRODUCTION- Adictivo Extra Anejos are steamed in stone hornos, crushed with a roller mill and fermented in SS tanks. Double distillation is done in SS stills with copper coils. French white oak barrels are used and aged for 7 years.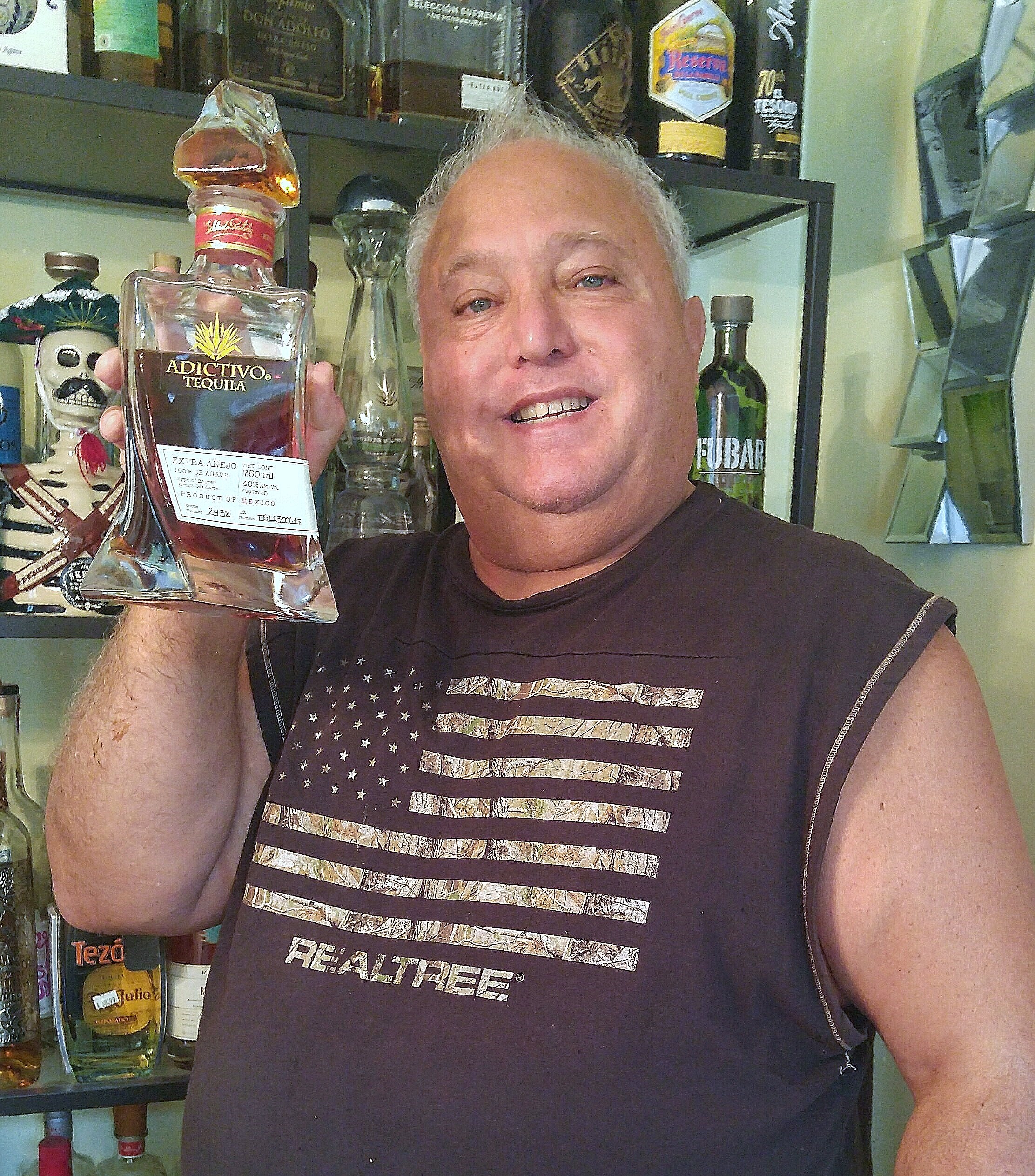 Adictivo Extra Anejo- $80.-100. Double distilled to 80 proof. A very sweet, surgery tequila with a very dark amber. A nice nose of vanilla, sweetness and sugar, caramel, dark fruit, cherry aroma, and maybe a hint of chocolate. The aromas in my opinion are superior to the taste, but this sugary sweetness can easily be too much for some. The taste is immediately sweet and sugary, with caramel, vanilla, some heat, honey, maple, oaky and VERY smooth. I would have to say it's more of a "dessert" extra anejo, and you need to like this type of profile to enjoy this. This is what is known as an "Americanized" smooth and sweet tequila. Obviously additives must be used here to achieve not only this sweet taste profile, but the smoothness. Let's not forget that agave nectar is an additive, even though some producers like to think of it as 'agave sugar', and not an 'additive'. I would think that most aficionados will not be as interested in Adictivo as newcomers, or other people that like this very sweet profile.
NOSE- soft, cherry fruit notes, honey, some cinnamon, maple syrup, light spearmint, mild spice, sweet whiskey/cognac and oaky, smoke and light leather and very mild chocolate.
TASTE- thin to medium oil, soft and Very Smooth, with a sugary presence, caramel, vanilla, honey, maple, light smoke and some heat on the back end, oaky, and what else....Very Sweet.
FINISH- it is very smooth, with a sweet and sugary long finish. A mild alcohol burn and a sugary aftertaste in a medium length finish.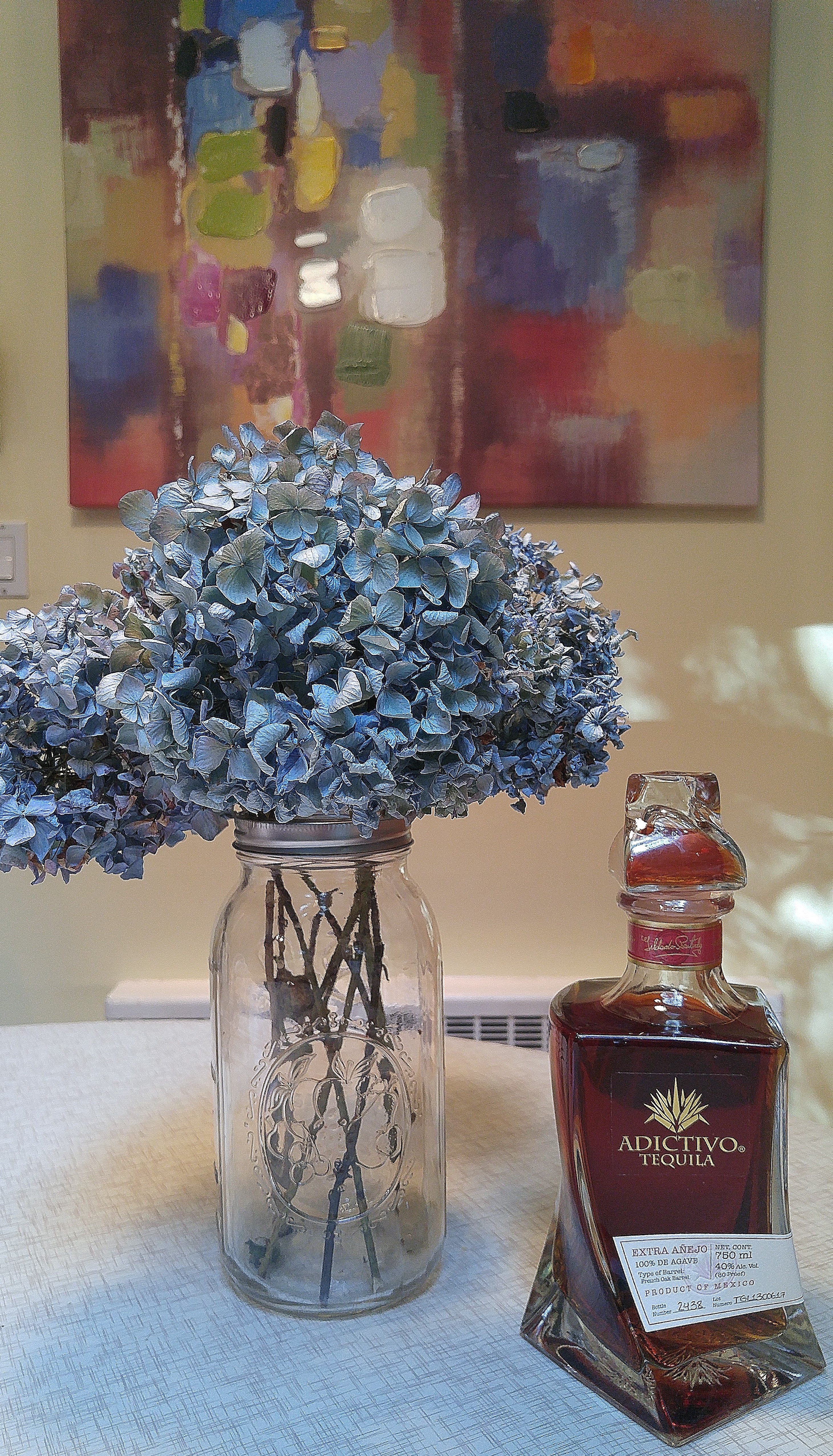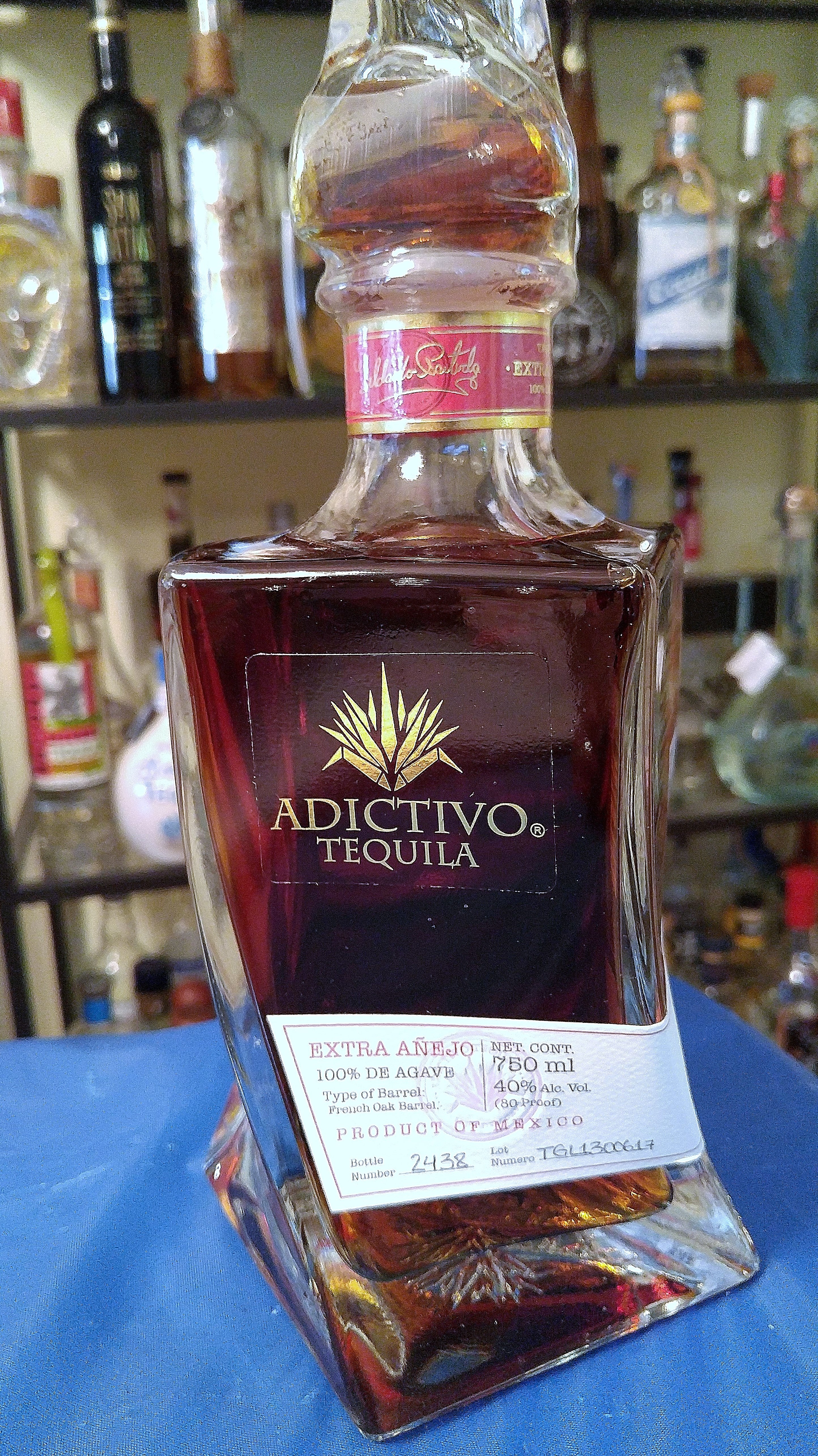 Claro Extra Anejo- $99. and up- Double distilled to 80 proof- (BELOW- left). You can see what this new Cristalino (Claro) category is about. This is the latest fad, not popular with connoisseurs and definitely not for me. Believe it or not BOTH of these tequilas are Extra Anejos. I look at Claro as a gimmick, as it filters so much color out to reduce some of the wood aging profile while making it clear, that it loses its agaveness and much flavor and heart. One might ask....WHY? Normally with a procedure like this, it becomes bland and that's exactly what happened here. When I did a blind taste comparison of these two extra anejos, and I immediately noticed a bland, sweet and sugary nose and not much else, with way less aromas compared to the the regular extra anejo. So if the purpose is to reduce the heavy wood taste that it often imparts.... it worked. The taste has that same very sweet, sugary profile, but with less aromas and flavors, so I'd say if you're looking for a smooth and sweet sipper and this profile seems like your thing.... go with the regular extra anejo.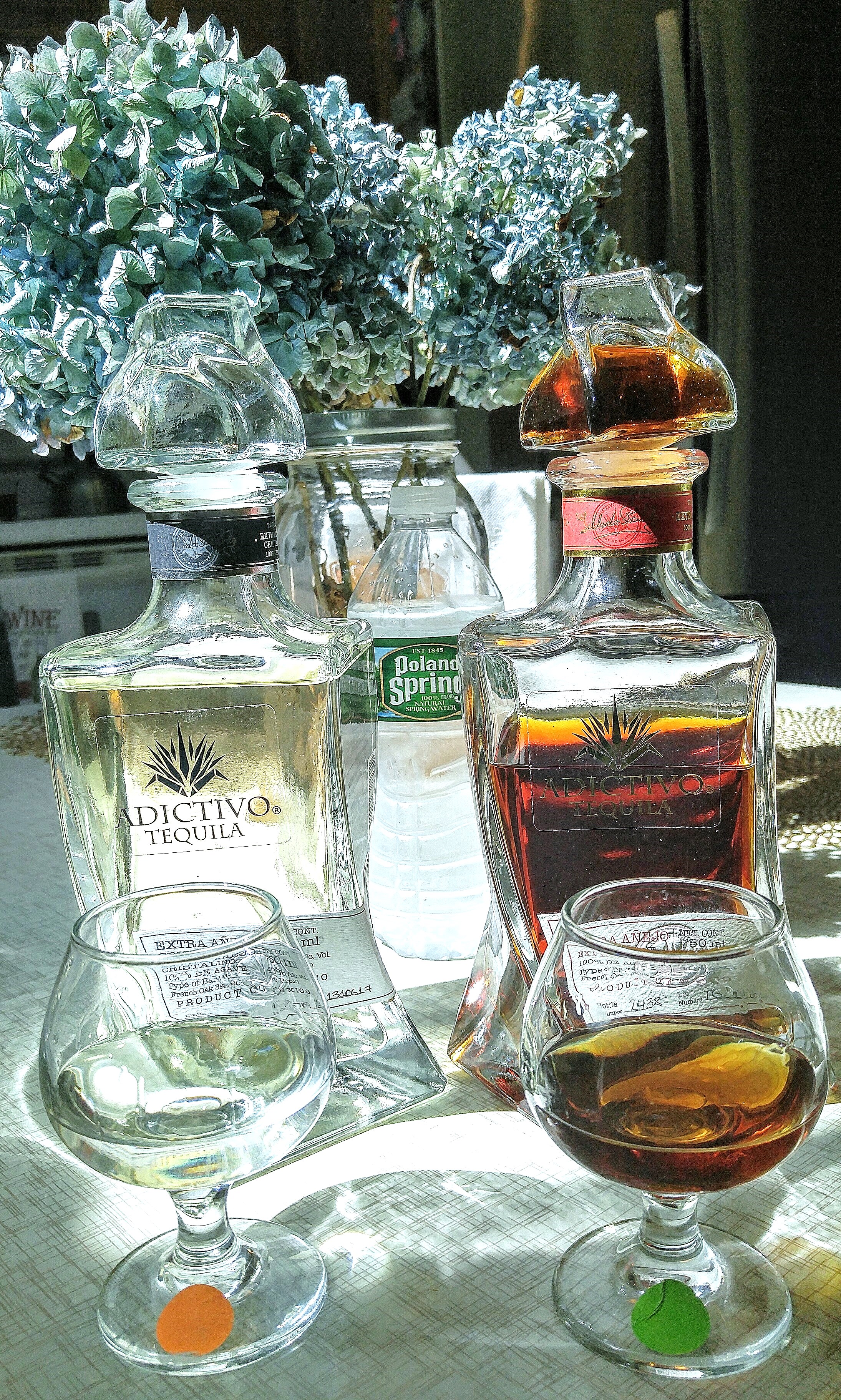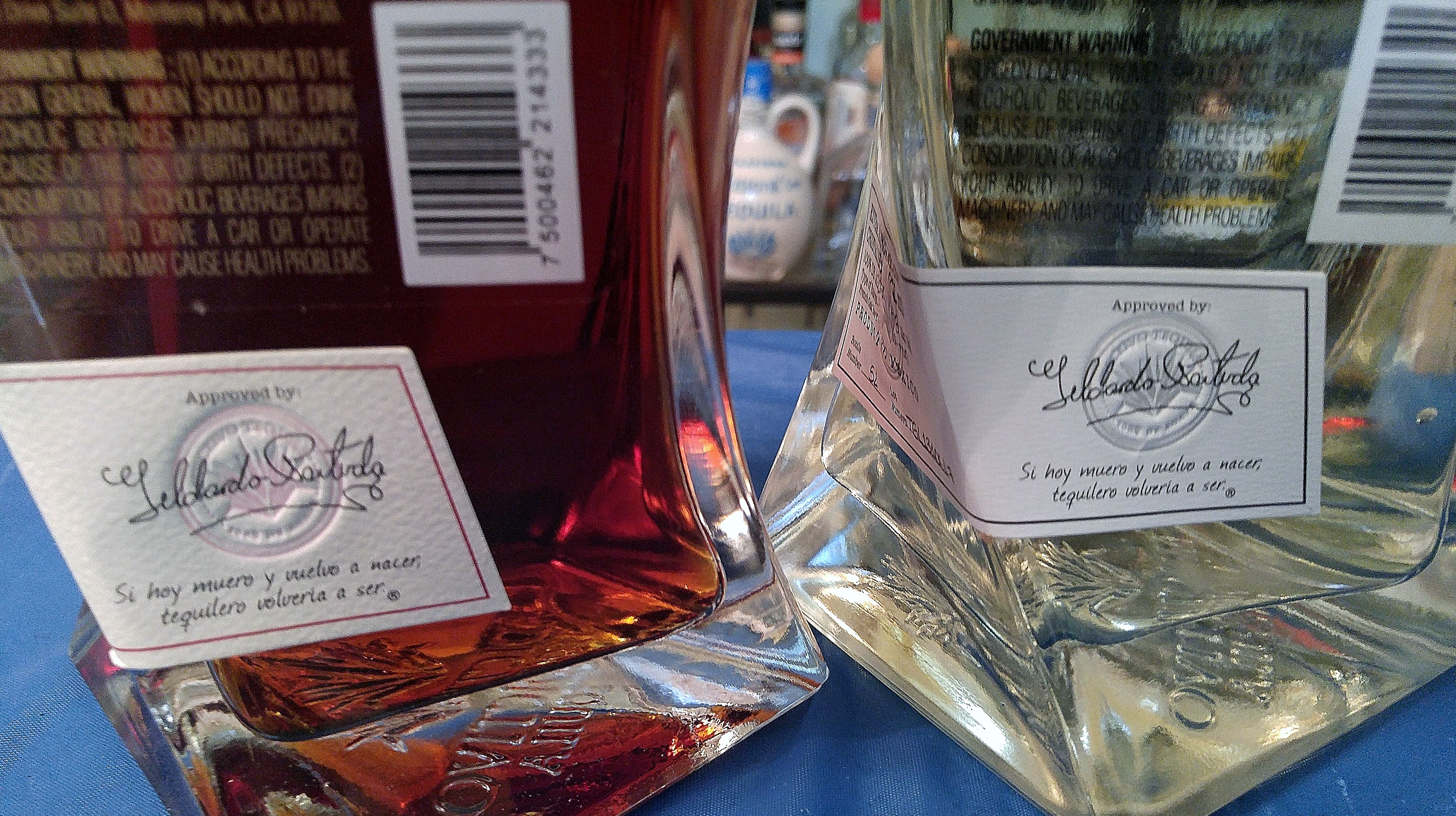 A message seen from the inside (BELOW) of Adictivo loosely says "if today I die and I'm born again, I would be a tequilero."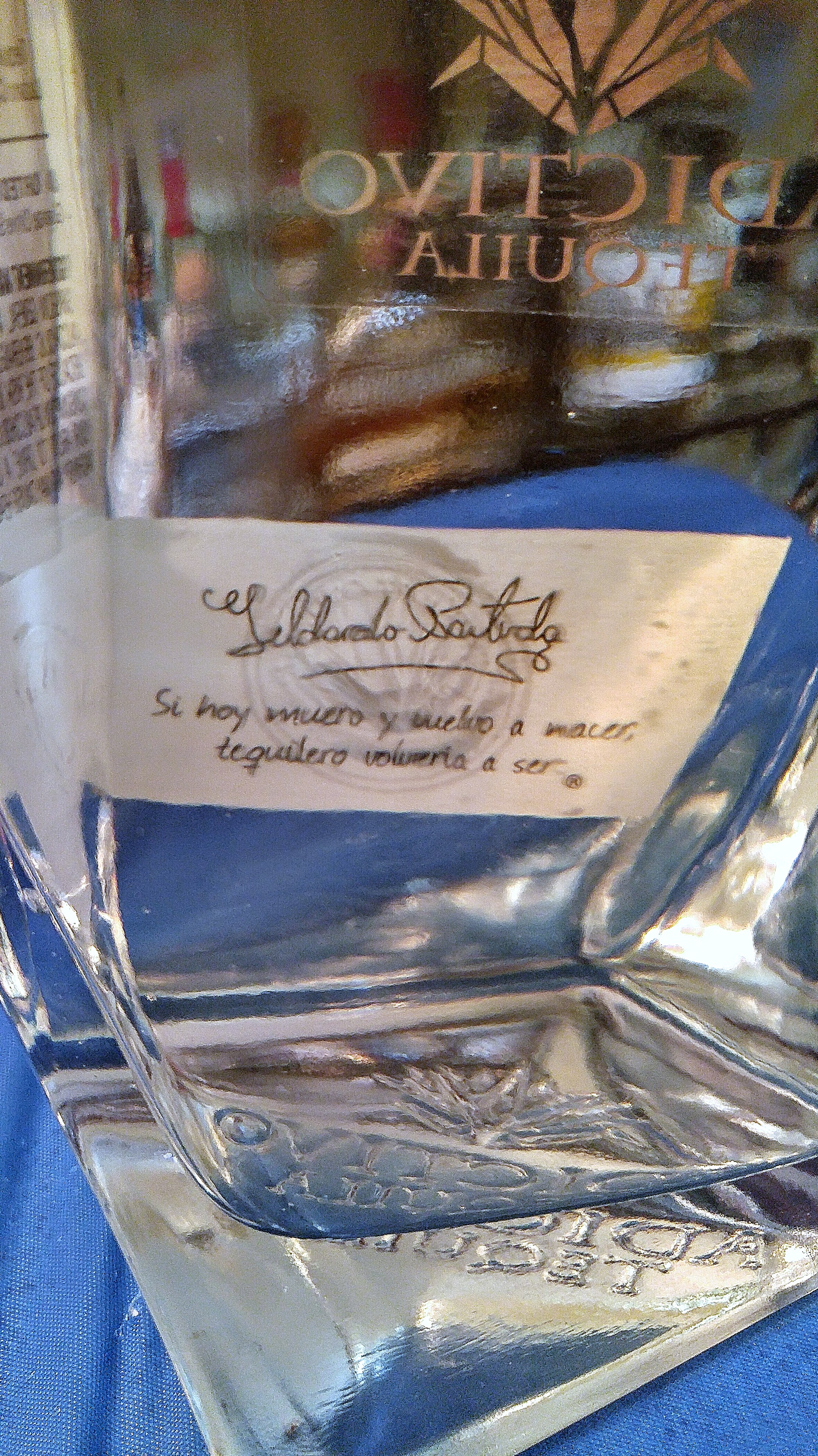 Cristalino Extra Anejo-
NOSE- more alcohol than regular extra anejo, milder cherry fruit notes, very mild vanilla and less flavors overall than the regular extra anejo.
TASTE- same very sweet and sugary taste with slight vanilla, more creamy, very soft and smooth. Very subdued compared to the regular extra anejo.
FINISH- minor alcohol buzz, very sweet with a sugary aftertaste, ending in a medium finish.
As mentioned, if you love really sweet, sugary and very smooth 'Americanized Tequila'.... then Adictivo Tequila is about as good as it will get for you.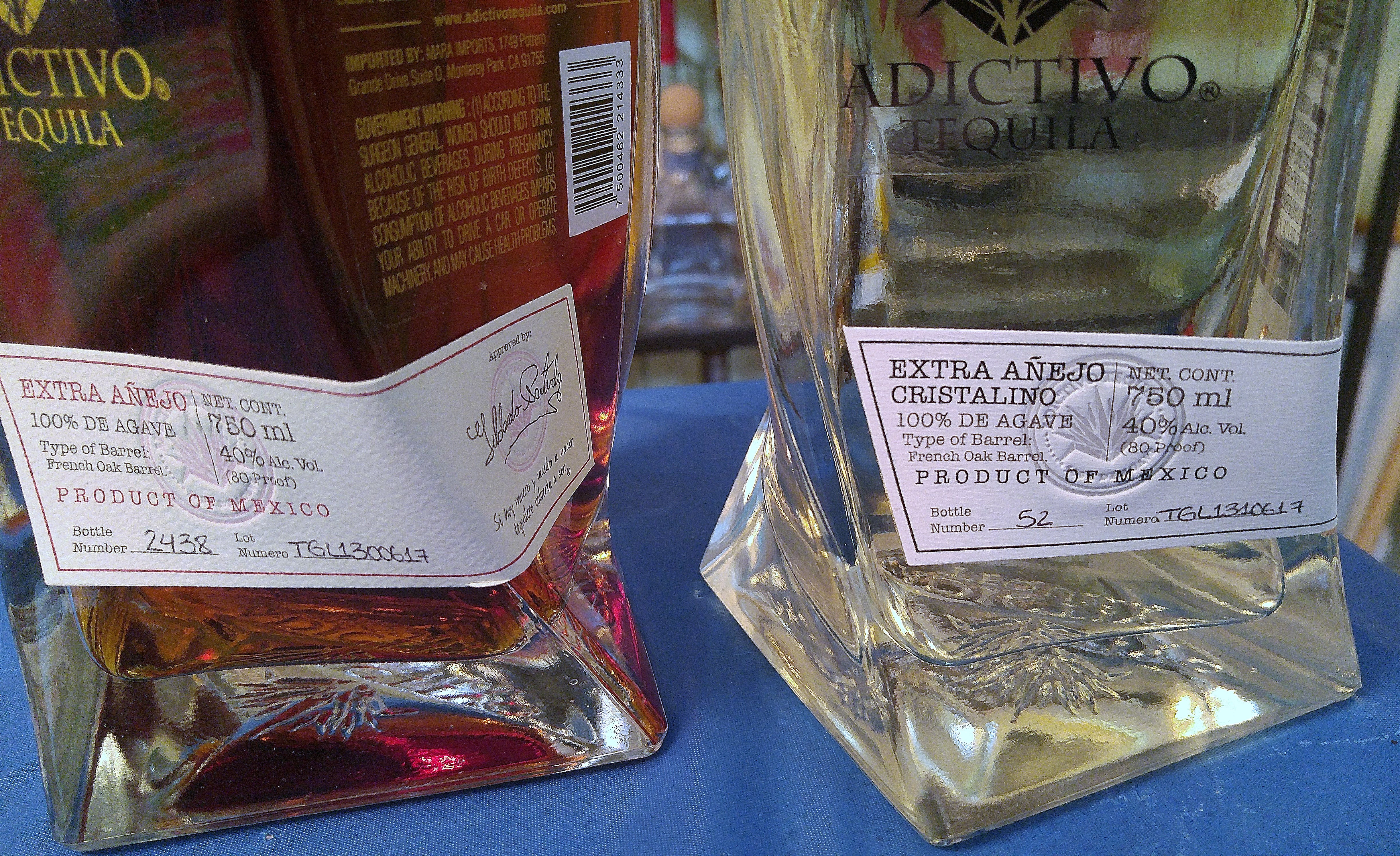 SEE More Honest Reviews and REAL Top Tequila Lists, and Please 'like' Long Island Lou Tequila on Facebook- HERE- https://www.facebook.com/Long-Island-Lou-Tequila-641682619241422/