All Types of Agave Spirits Explained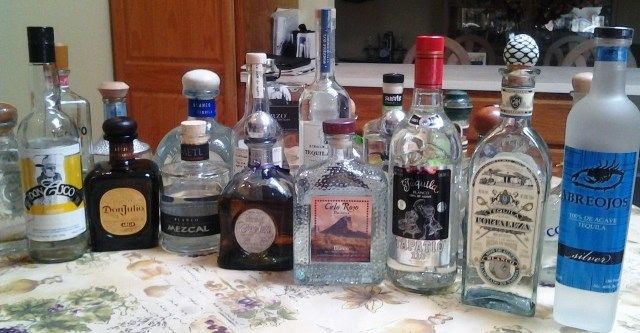 You guys ready to learn something? I'm branching out to become educated in ALL agave spirits, NOT just tequila and have purchased a few Mezcals, Sotol and some Bacanora. STAY TUNED for my reviews on these mysterious, hard to find, some once illegal, underground type agave spirits. Remember there are different types of spirits from Mexico that ALL come from the AGAVE plant. ANY distilled agave-based spirit is a Mezcal. MEZCAL IS THE OVERALL CATEGORY so that includes Tequila, Mezcal, Bacanora, Raicilla and Sotol (sort of). Sotol was considered a mezcal, and thought of being from agave for many years but now has been reclassified to be "RELATED" to the agave.
We know tequila comes from the blue weber agave plant. Mezcal or Mescal (not related to mescaline, as once rumored) comes from many different agaves types, but mostly the Espadin agave. This spirit is made mostly in the area of Oaxaca (about 80 percent) in southern Mexico. It is usually not as refined, rougher, sometimes stronger (more alcohol) with a smokey taste (from the BBQ pit they cook the agave in) compared to tequila. We on the east coast barely know of tequila, let alone this stuff. For some of these spirits, the mexican govt has only recently got a handle on it, and many are very hard to find.
•Mezcal is produced from 40- 50 types of agave but MAINLY from Espadin agave. It is mostly produced from the southwest State of Oaxaca. Some mezcals are bottled with a small larva. They are referred to as mezcals con gusano, meaning "with worm". Certification has greatly helped to advance the reputation of mezcal by requiring that it be made from 100% agave and produced under strict quality guidelines. Mezcal is obviously, ..... well, a mezcal.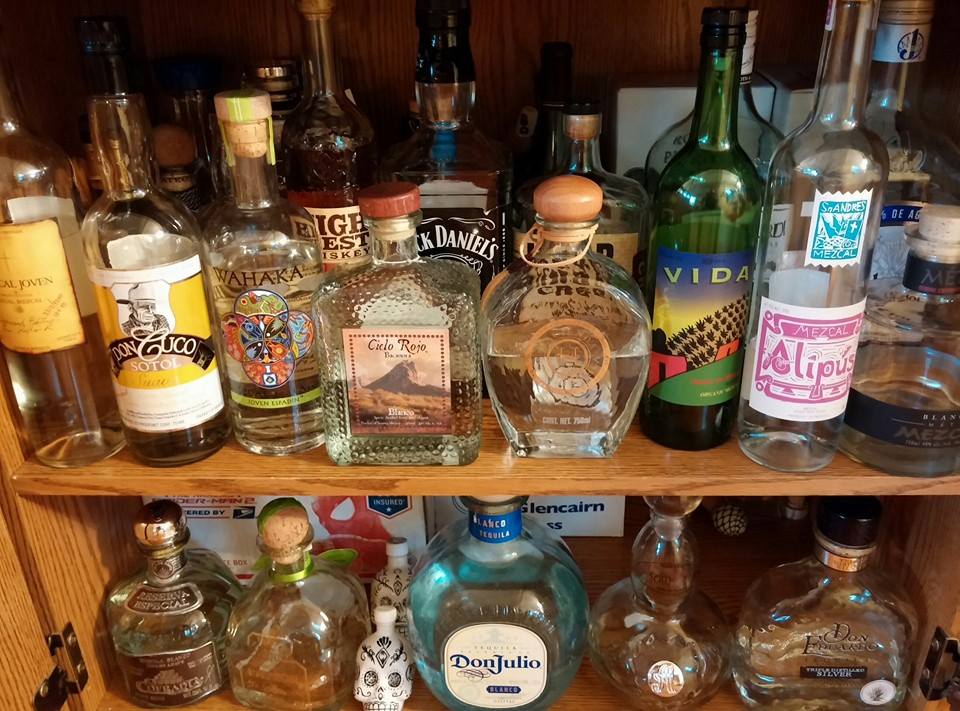 •Bacanora is produced from the wild agave Pacifica (Silvestre agave), a plant that grows in the mountain range of the State of Sonora, which is the only region where bacanora can be produced. It is a 400 year old mezcal spirit.
•Sotol is made from the Dasylirion wheeleri, or Desert Spoon, and it is also known as the Sotol plant and is related to the yucca and agave plant. It is only produced in the Northern Mexican States of Chihuahua, Coahuila, and Durango. It was, but is now NOT technically a mezcal.
•Raicilla is produced in seven municipalities of Jalisco and is frequently associated with the Puerta Vallarta area.
It is made from the agave lechuguilla (Agave inaequidens), and agave pata de mula (Agave maximiliana), and it also goes by its regionally common name, agave raicilla. Raicilla is a mezcal.


•Pulque is not a distilled agave product, but rather a fermented alcohol product made from the sap of the agave.The sap is called aguamiel, translated as "honey water". Pulque is the color of milk and has a sour, yeast-like taste with 3-8% ABV, so it's similar to beer in alcoholic content.
SOME LINKS
http://chowhound.chow.com/topics/297668
http://mezcalphd.com/2012/08/tequila-vs-mezcal/
http://www.wahakamezcal.com/about-mezcal/
http://en.wikipedia.org/wiki/Bacanora
http://www.tequila.net/faqs/tequila/what-is-bacanora.html
http://en.wikipedia.org/wiki/Sotol
http://www.vallartasource.com/raicilla.php
http://www.muchoagave.com/types-of-agave-spirits.html
https://www.eater.com/2015/3/4/8126129/beyond-tequila-alternative-agave-spirits-to-know
http://www.liquor.com/slideshows/the-other-agave-spirits/#gs.DlpjFjY
http://mezcalphd.com/2013/10/mezcal-tequila-sotol-bacanora-raicilla-pulque-and-more/
https://www.washingtonpost.com/lifestyle/food/agave-spirits-on-a-need-to-know-basis/2017/04/07/7c9edf8a-1824-11e7-bcc2-7d1a0973e7b2_story.html?utm_term=.7d788329dea6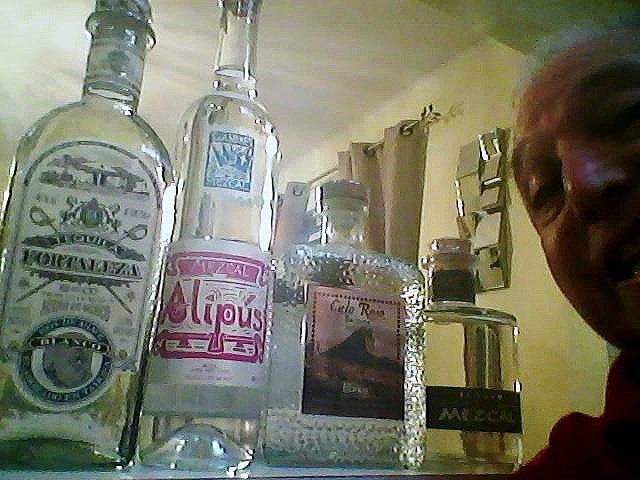 SEE OTHER GREAT EDUCATIONAL ARTICLES and HONEST TEQUILA REVIEWS along with REAL TOP TEQUILA LISTS- HERE ON- LONG ISLAND LOU TEQUILA - SEE all the tabs above, and PLEASE LIKE on Facebook- https://www.facebook.com/Long-Island-Lou-Tequila-641682619241422/