Arta Triple Barreled Extra Anejo Combines Art & Creativity, for a Boldly Flavorful Tequila.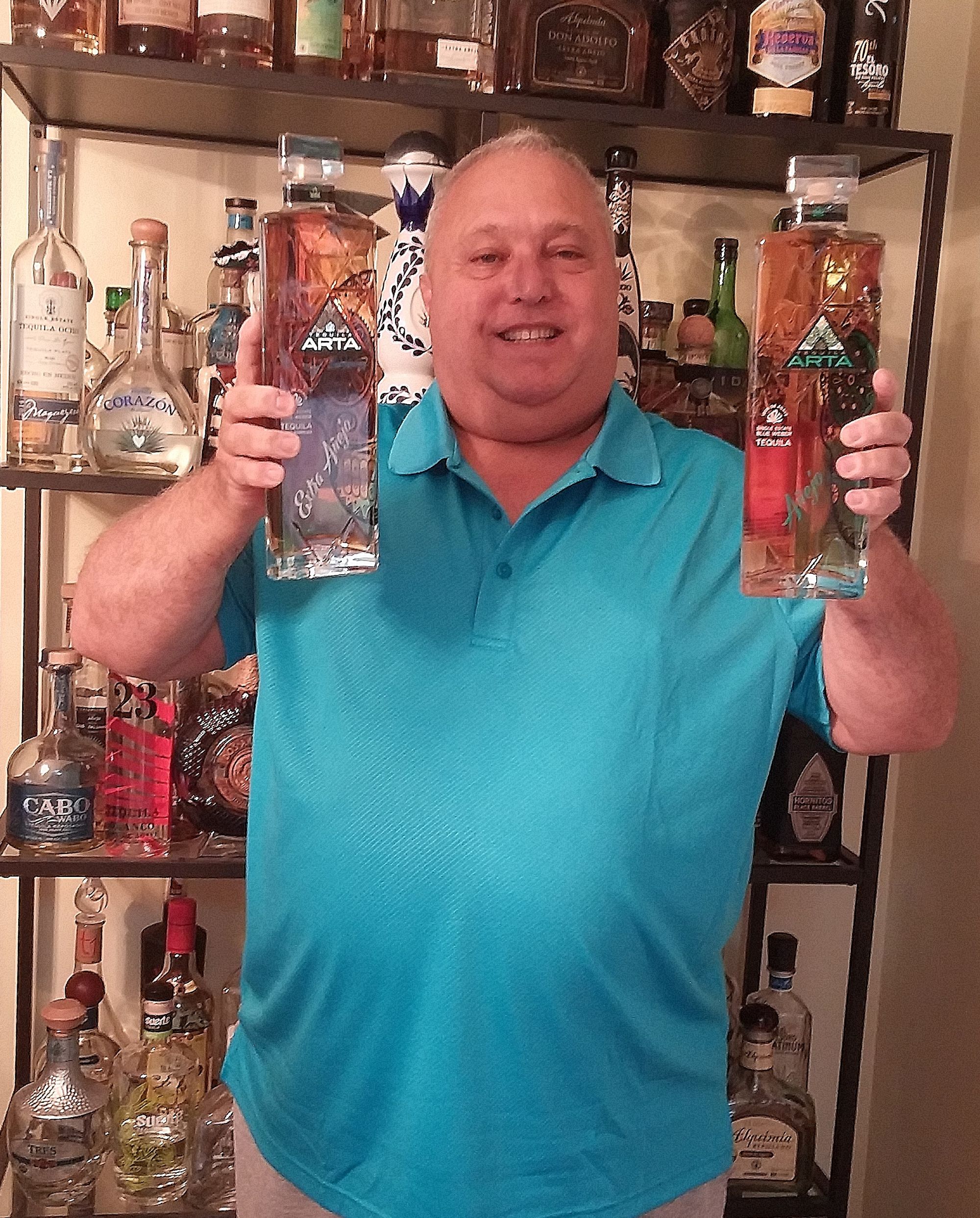 Arta is a small batch-single estate tequila based out of Colorado, made in the lowlands of Jalisco. Arta Tequila is made at NOM 1360 Corporacion Ansan, in Arenal, in the El Valle region, near the town of Tequila. This brand is made along with almost 40 other different brands of tequila, at Corporacion Ansan. The owners of the brand, are Tony Mayer and his wife Delisa, who purchased Arta Tequila in 2011 to honor Tony's father. Arta was originally imported into Colorado, and has started showing up in different areas along the east coat, including New York City. Arta likes to say, they are a "hand-crafted tequila that honors heritage with a modern twist". After years of Mexican adventures with his father, Tony developed a deep appreciation of the art of tequila, family, and the art of "never leaving well enough alone". This limited Reserve tequila released it's first batch of four, last year and will only produce 1,000 bottles in each batch. An Arta bottle in a bar or liquor store, will definitely attract eyes, but how is the juice inside?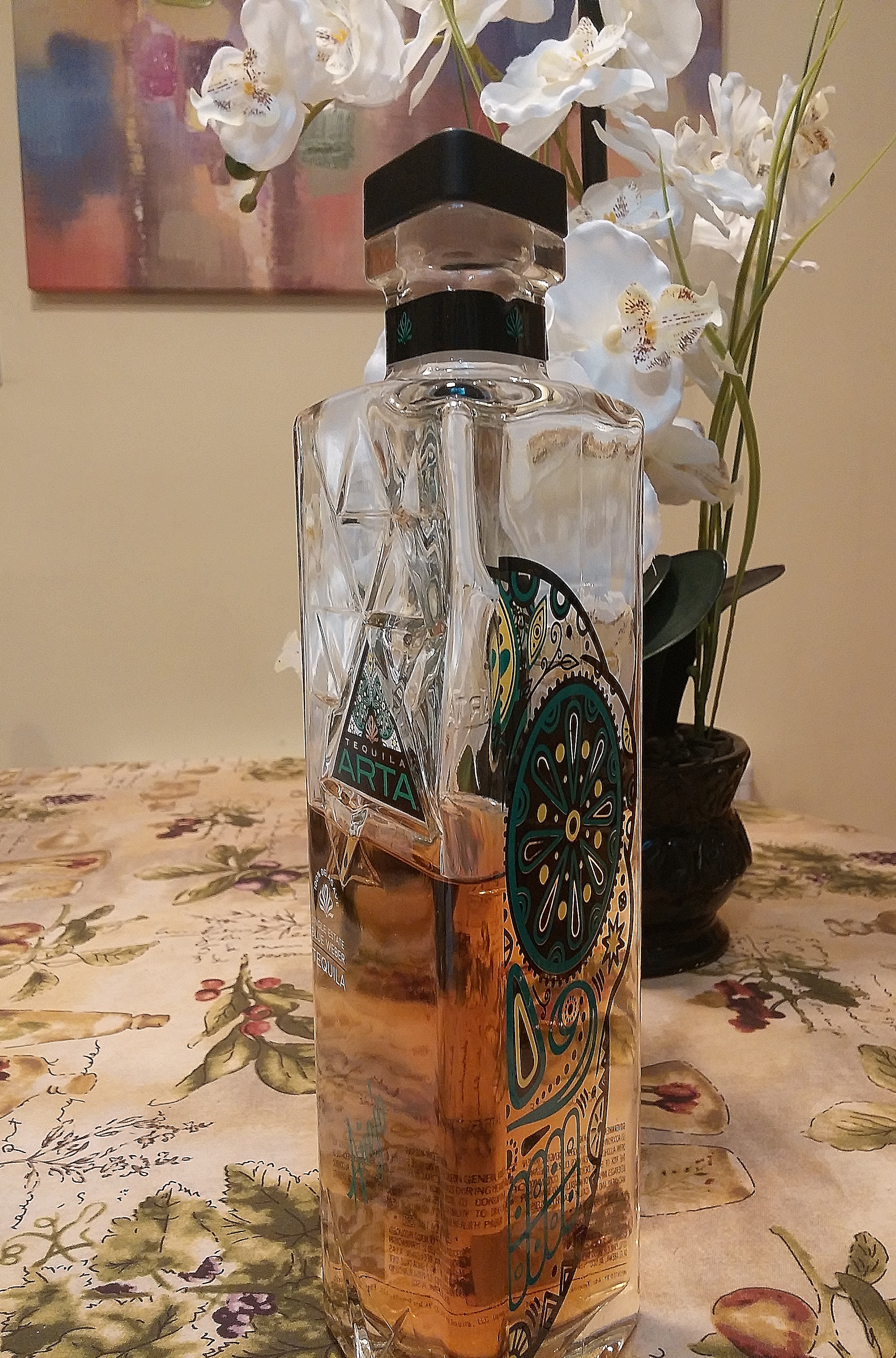 Arta says they never purchase agave on the open market, preferring their own organically grown 8-10 year agave, from their 250 year old family-owned field in Arenal, just 15 minutes from the town of Tequila. Their website says they've farmed for 11 generations using sustainability, and without using pesticides. Artá is in the process of securing it's organic certification. Controlling all of the elements throughout the growing, aging and bottling processes, Artá can deliver tequila of consistent quality. It is tasty and flavorful and Dr. Jamie Villalobos founder of the Mexican Academy of Tequila Tasters, gave this extra anejo a 20 out of 20 rating. Arta comes in an attractive and very different styled bottle. It's triangular, which is pretty cool, and the different expressions have different pictures of a Dia de los Muertos skulls. The award winning Arta bottles are stunningly created by artisan hands from recycled glass. The triangular bottles come with a refurbished triangular metal bottle top, and a sustainably-harvested cork from Portugal. Take your time when grabbing this bottle, so it doesn't slip from your hand. I'm sure it will look amazing in your collection or on a bar shelf, and I'm also sure bartenders are going to have to get adjusted to the shape, when grabbing it quickly.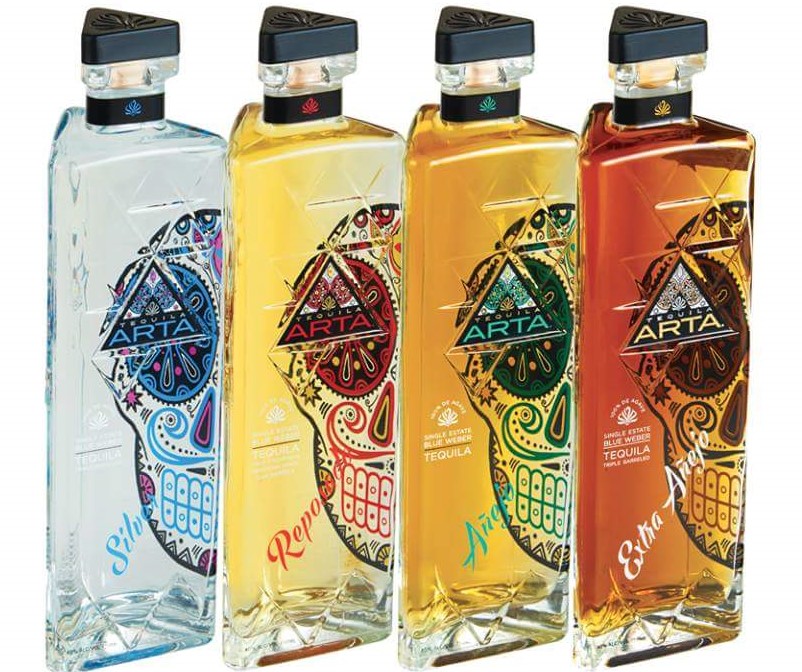 It's not hard to hold, once you know what to expect with the shape. It's also extremely easy to pour from any one of the three corners of the cap.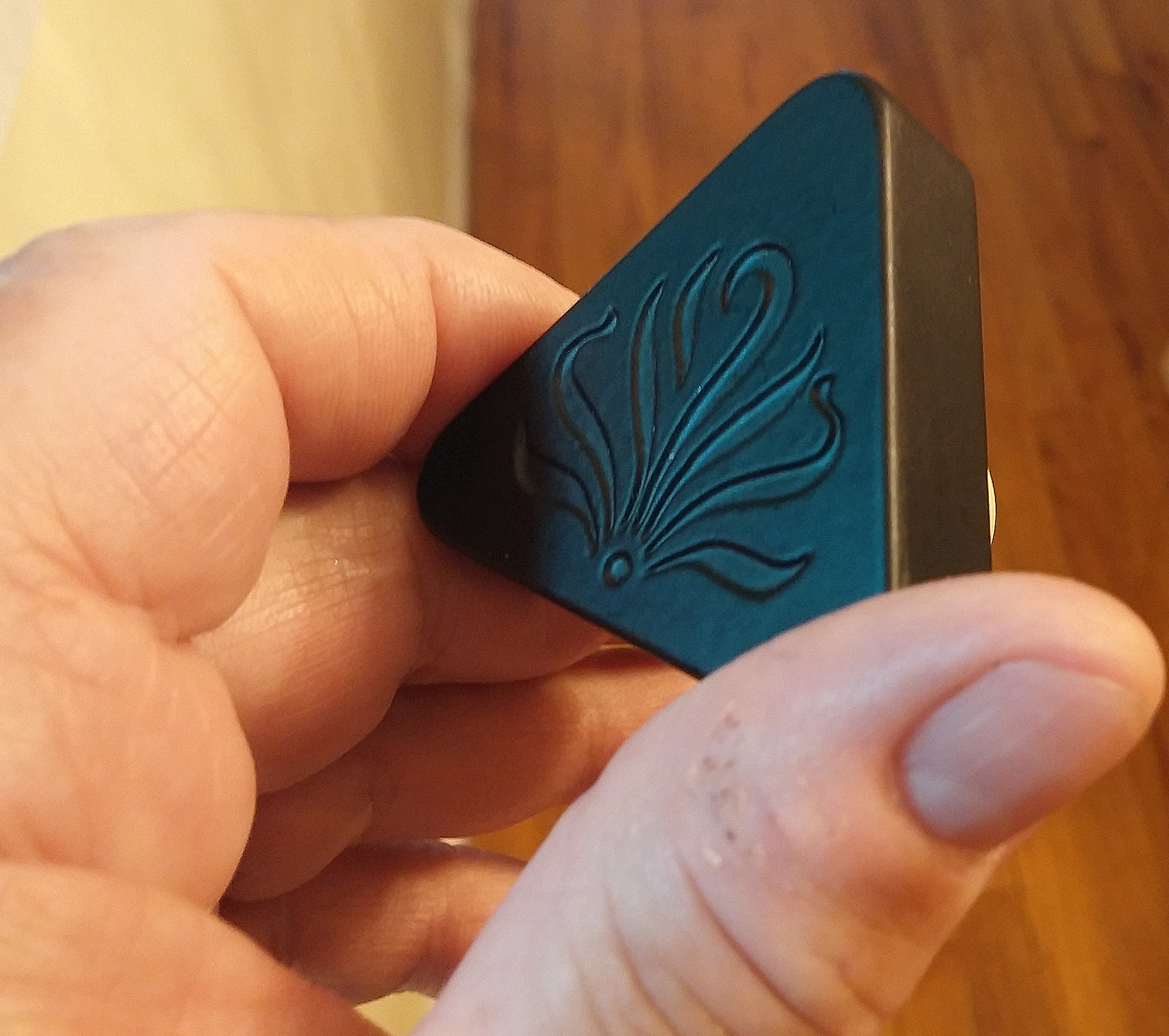 Arta is a conversation piece for sure, but wait till you taste the juice. I loved the Anejo as well as this special triple barreled Extra Anejo. I thought both were very interesting. I was hitting a lot of alcohol until I let it breathe (sit) in my glass for a few minutes, and actually, the longer you wait...the better. If you let the anejo breathe, just like with this excellent extra anejo, you will rewarded with a smooth, tasty, bold, layered, flavorful experience. These tequilas may be a good choice to experiment with, on a wider open top glass, like a large snifter or a Neat glass.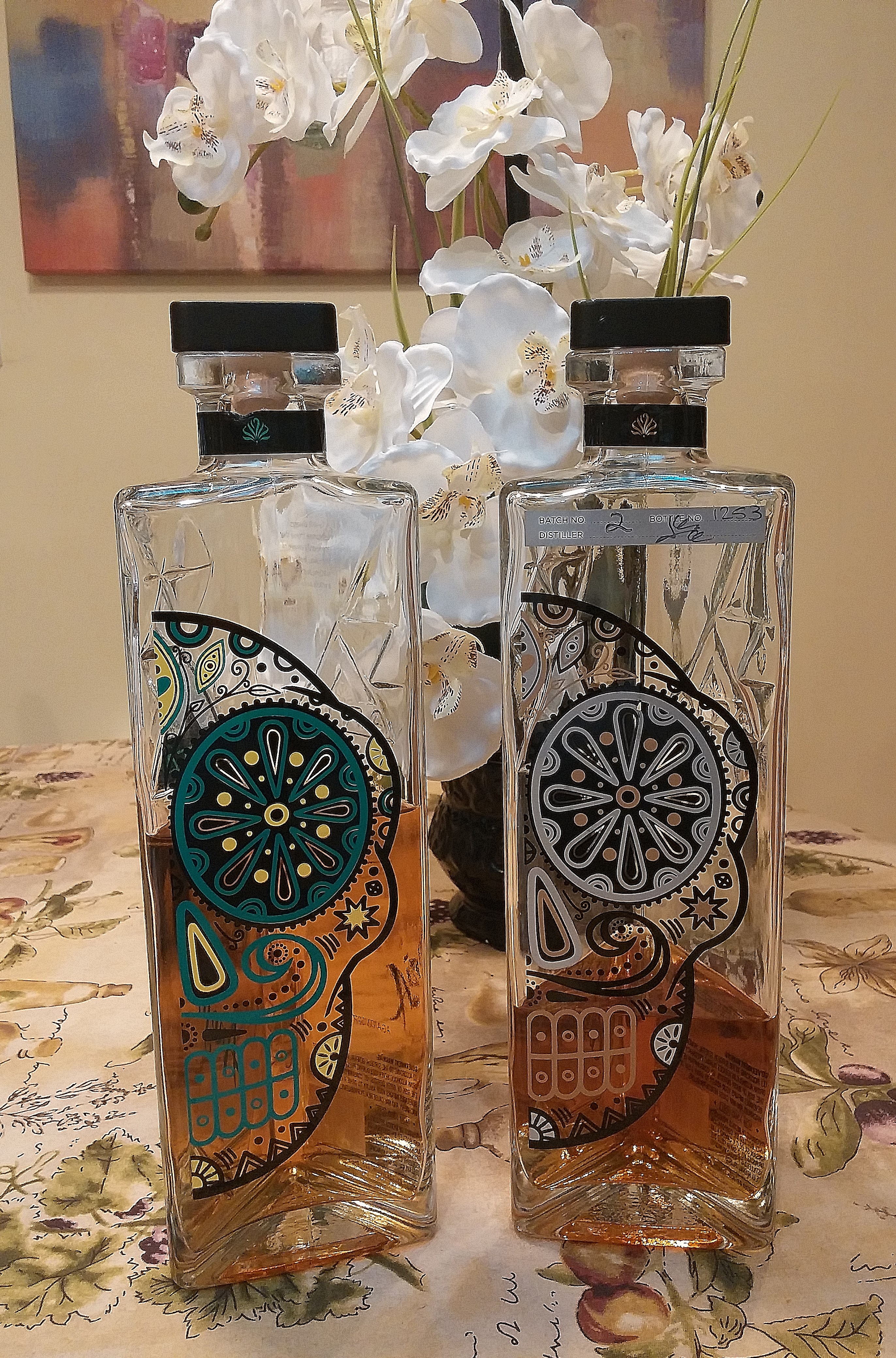 PRODUCTION- The line of Arta tequilas are slow autoclave cooked (12 hours roasting with 12 hrs allowed for cooling). This is to maximize high sugar content. It's followed by shredder/roller maceration, crushing the agave four times to remove the juices, and the master distiller uses proprietary yeast from fruit extracts, (not bread yeast, which is often used), fermenting in stainless steel tanks, and using water from their private aquifer. Stainless steel stills are used, distilling their blanco juice three times, to 40% abv. This tequila does not taste triple distilled at all, which is usually a good thing. It doesn't have that boring 'smooth and sweet' profile, that gets old fast. The anejo is silky and easy to drink, smoother than the bold and robust triple barrel Extra Anejo. Cooked agave presence is noted, although more so in the anejo. I will be buying more of the these in the future, and believe you will enjoy these expressions of Arta tequila.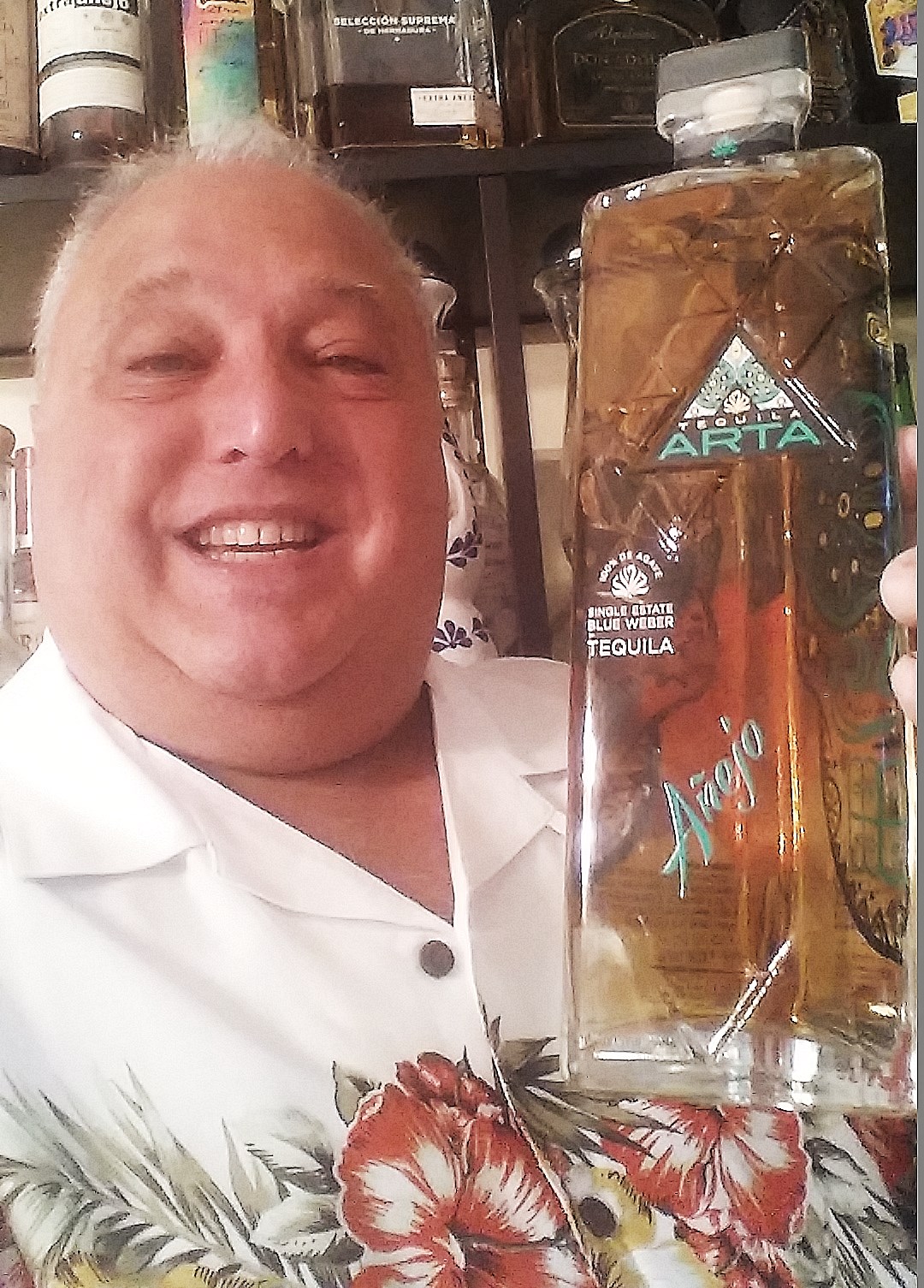 ANEJO- The Anejo has a nice nose and taste, and is bold with aromas and flavors of caramel, vanilla, oak, some citrus, cooked agave, cinnamon, butter, honey, fruit, chocolate and more. The San Francisco World Spirits competition awarded Arta Anejo with a Silver Medal. Arta Anejo is aged 18-30 months, then custom blended by the master distiller in used Kentucky bourbon 180-liter American White oak barrels, until they reach Arta Añejo's taste profile. After it sits, it has a slight bite, which is nice. This length of time aging an anejo, gives it definite characteristics and complexities. Arta's 'Best of Show' añejo is aged longer than many anejos, and would be best when paired with meats and desserts.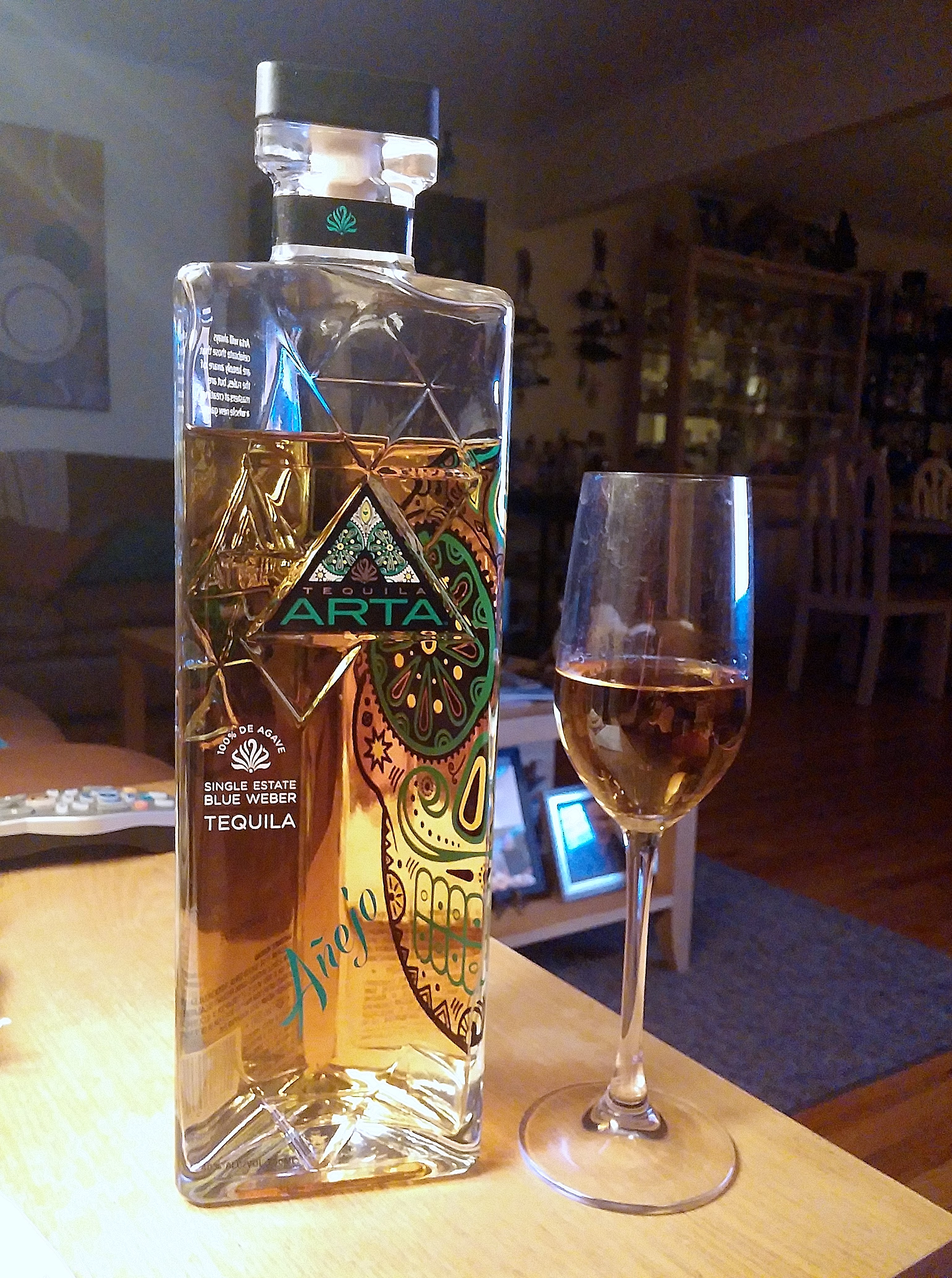 NOSE- caramel, oak, sweetness, cherry (fruit), mild alcohol, some citrus, mild vanilla, cinnamon, mild chocolate/brown sugar, agave, butter, mild honey, and very mild pepper, spice, and olive aromas.
TASTE- light to medium oils, some mild heat, vanilla, caramel, smooth/silky, fruit (cherry), some sweetness but not overly sweet, light, soft and dry, with a pinch of smoke. It has an oak and buttery mouth-feel with a pinch of honey, light mint, pepper and some very mild smoke.
FINISH- a medium length exit of caramel, silkiness, cherry, mild citrus and a buttery mouth-feel, with some mild smoke and heat, along with some sweetness, and some vanilla.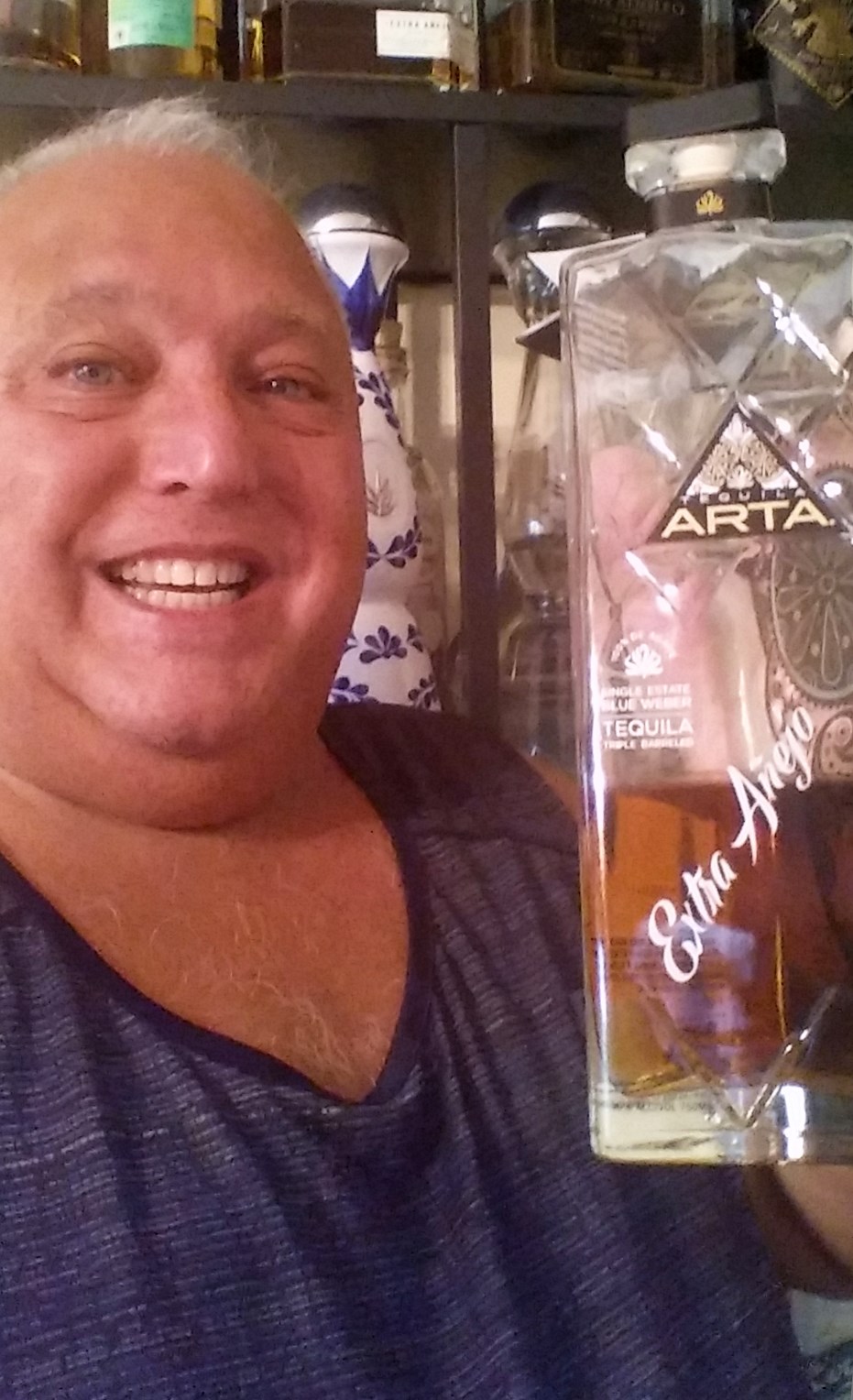 Arta triple barreled Extra Anejo- It's aged for 5 years total. It alternates between 180 liter used American White Oak barrels, which it's in for three years, and French Cognac and Spanish Sherry barrels for the remaining two years, then ultimately reunited. Arta says they are "taking traditional tequila aging to an art form". These smaller barrels provide greater contact between the tequila and the wood, which imparts a richer wood flavor. This is a really interesting procedure and these different woods really add complexities and nuances to the taste. I love the cherry notes, I suppose from the sherry barrels. Again it is very important to let it sit and open up for a number of minutes to lose some of the alcohol bite and to be able to appreciate the different layers of flavors and aromas that are present from the different barrels used.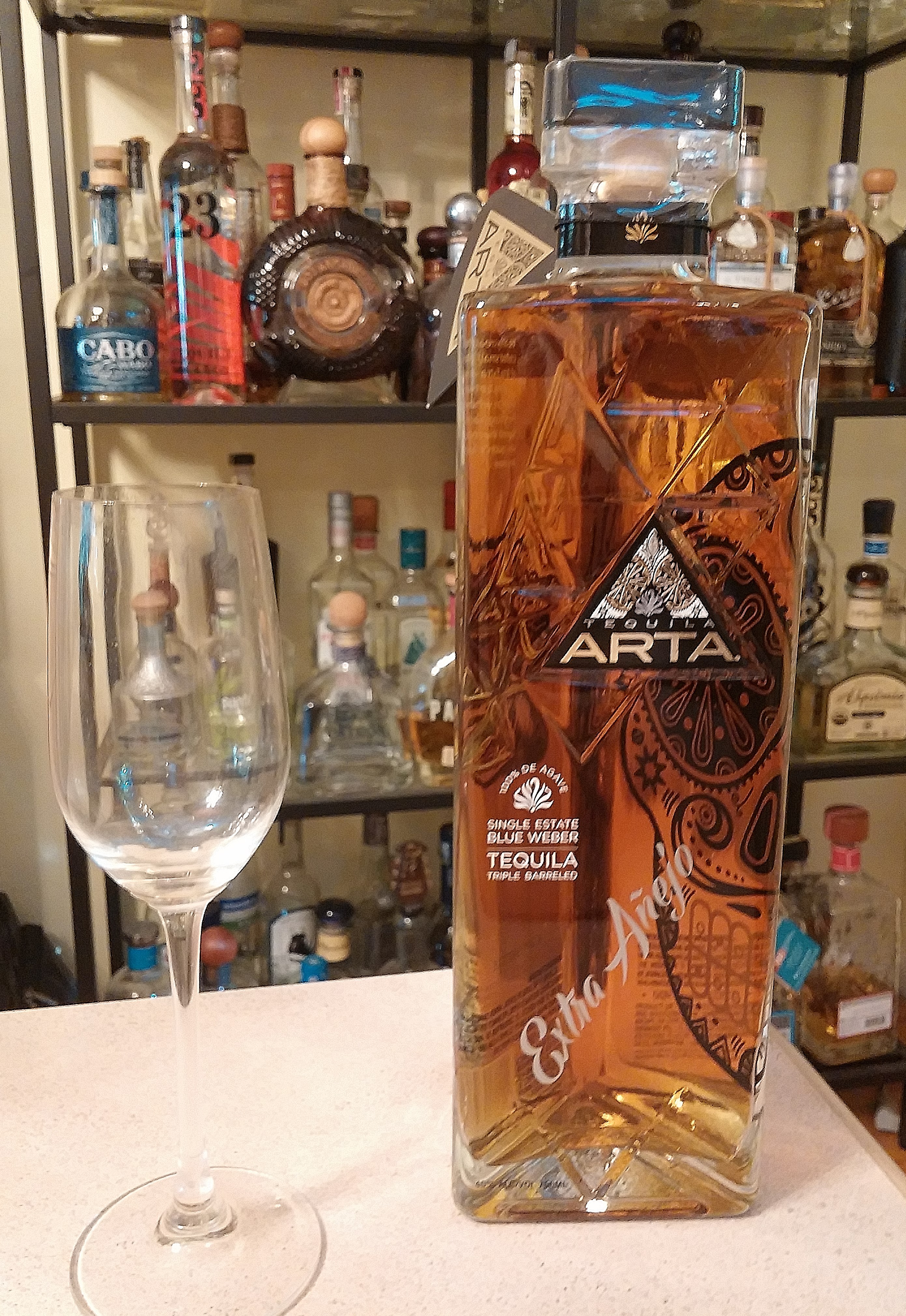 Tony Mayer says "Our Extra Añejo is aged for five years and our triple-­barreled process creates a complexity and a bounty of aromas that simply defies convention." I would have to agree with that, as it really is quite a unique tequila, in such a beautiful bottle presentation. Arta XA took a silver medal in tasting, and a bronze medal in packaging at the prestigious 2015 San Francisco Spirits Competition. For this limited reserve vintage, each bottle is numbered and signed by 3rd generation Master Distiller- Angel Gonzalez. The sweet, silky and rich Arta ultra-aged XA, presents a chocolate, cinnamon, oaky, toasted, creamy, nutty and leathery aroma with multiple flavors like butter, vanilla, caramel, leather, cherry, whisky and more, with its medium to long finish. Something like this is usually enjoyed with chocolate or dessert or a nice cigar. Considering all the different barreling, Arta extra anejo surprisingly compliments each barrel's notes and balances out very nicely.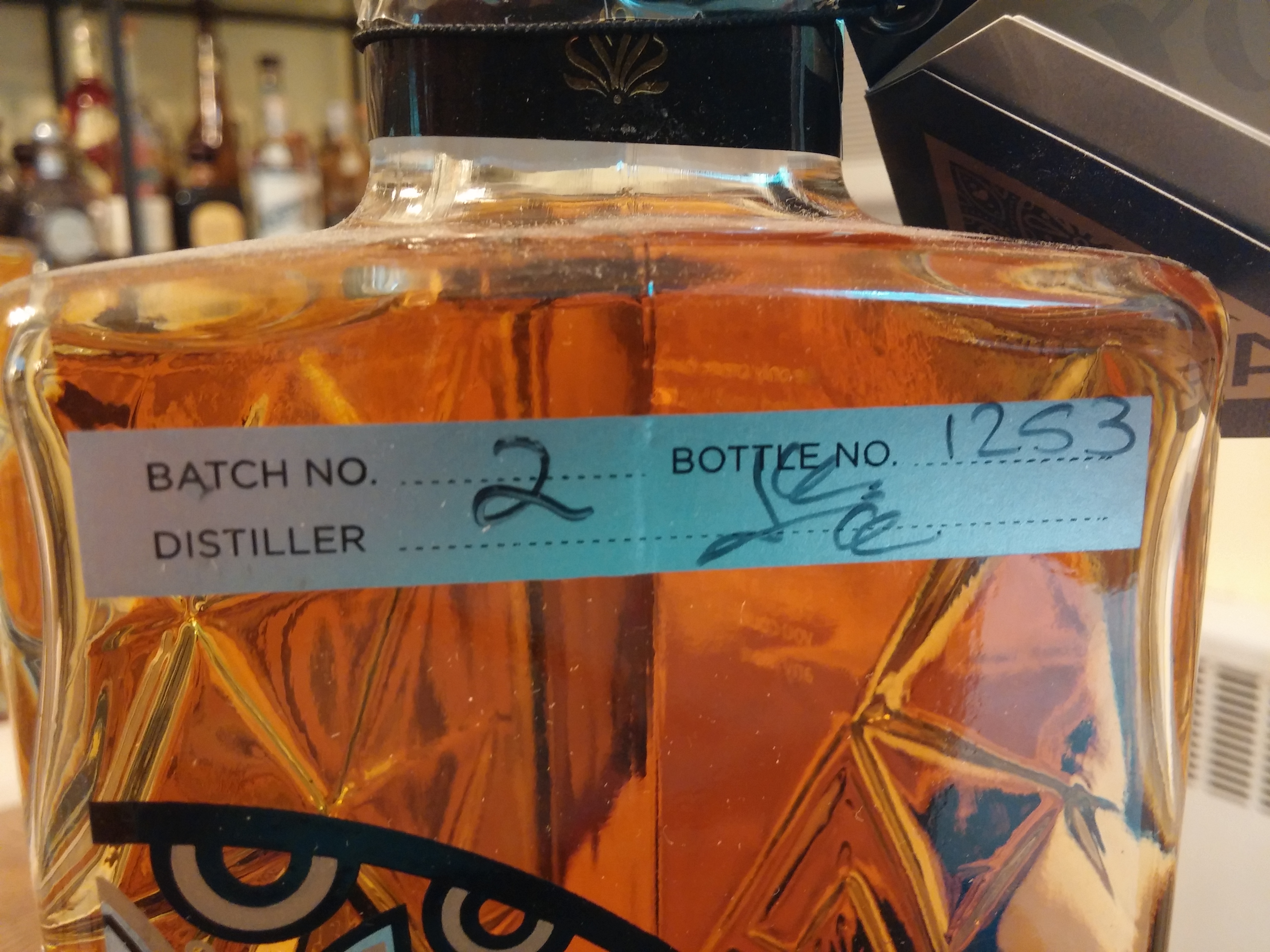 EXTRA ANEJO- Aromas of chocolate, cinnamon, butter, citrus, vanilla, leather, cream, mild coffee, nuts and oak. Tasting notes of fruit (cherry), whiskey, sweetness, caramel and some citrus. It features an amber appearance and rich copper tones.
NOSE- light chocolate, caramel, cinnamon, mild butter and spice, citrus, vanilla, leather, and oak. Some, but not a lot of cooked agave, creamy, some nutty and toasted bread aromas, mild heat and fruit (mostly cherry), some chocolate, coffee and a whiskey sweetness. This nose is fantastic.
TASTE- light to medium oils, some alcohol heat, mildly sweet and fairly smooth, mild notes of butter, coffee, citrus, baking spice, cherry, and vanilla. Caramel, leather, cinnamon, whiskey notes, and chocolate flavors, with a silky, rich and layered toasted nuts and oak taste.
FINISH- a medium to long length pleasant exit. Bold, and complex with some sweetness and a mild numbing heat. Nice fruit, mild citrus, with vanilla, caramel, chocolate and whiskey sweetness. Arta XA blends nicely and gets smoother as it fades away. Arta extra anejo has a delicious and flavorful finish.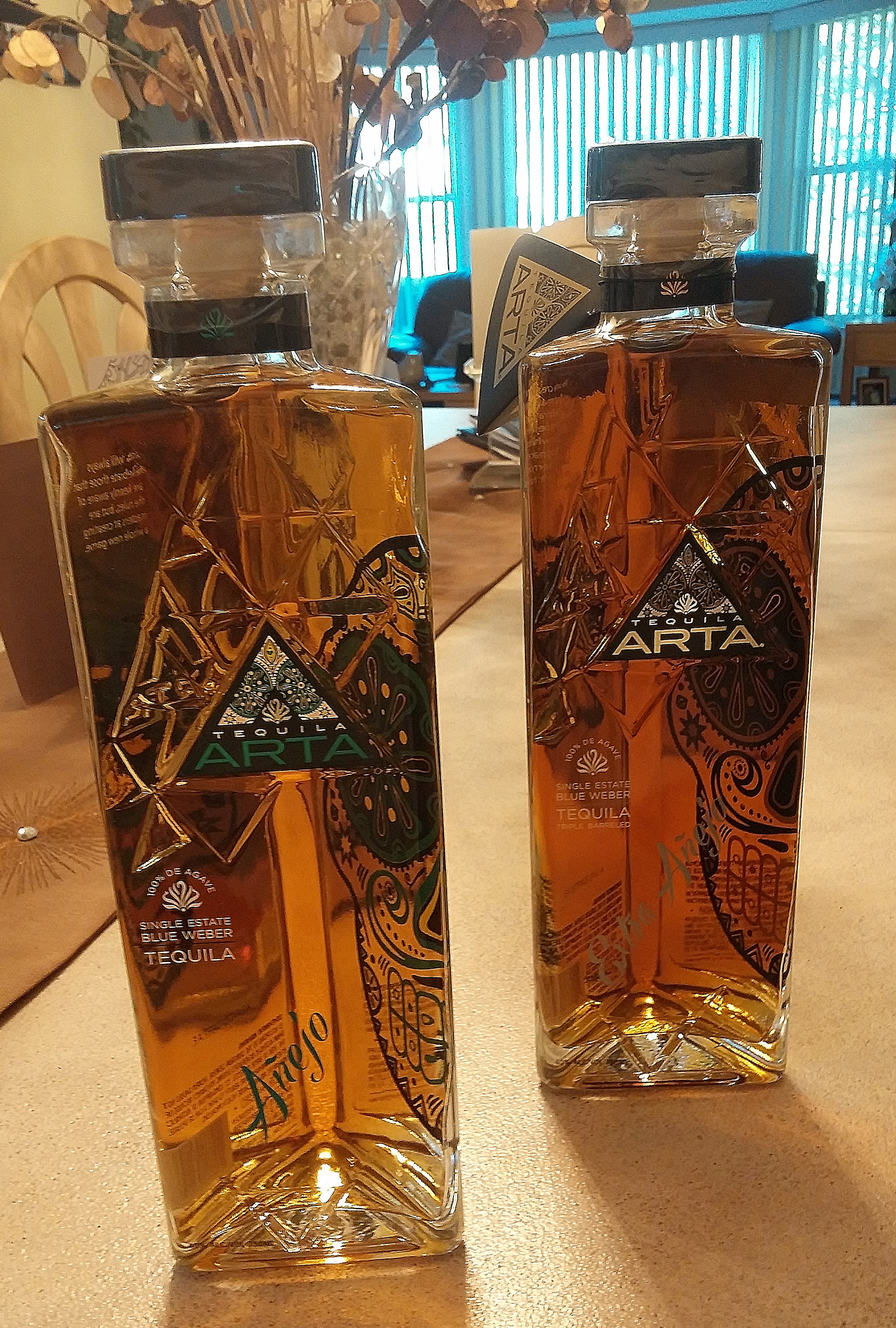 Normal pricing for the Anejo is between $40-50 and the Triple barreled Extra Anejo seems to average around $120 a bottle, although it can be less in some areas. I say they are worth trying, as they are interesting, bold and flavorful. If you want some quality aged and unique tequilas, in a beautiful presentation these Arta tequilas are a great buy.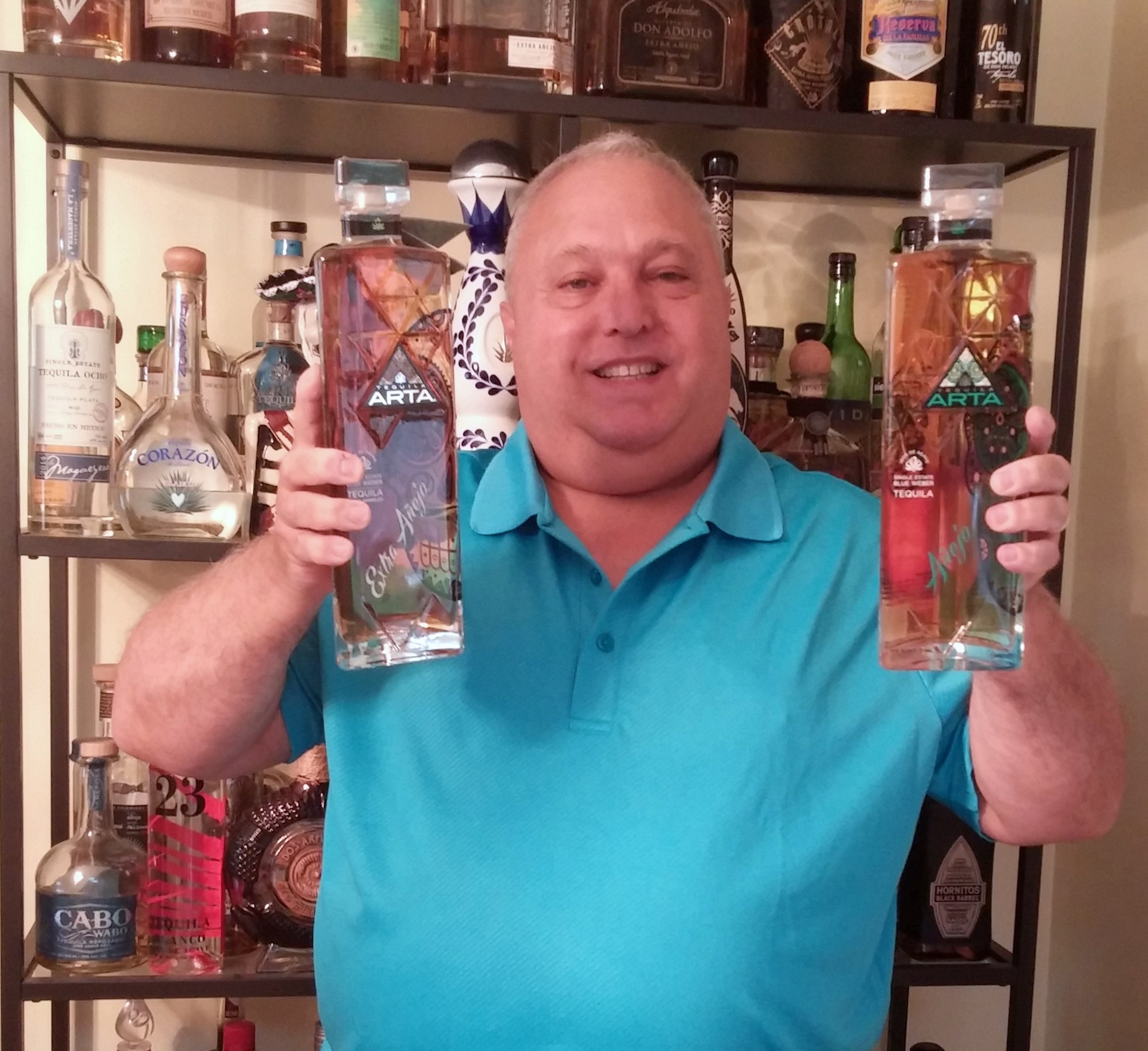 SEE More Honest Reviews and REAL Top Tequila Lists, and Please 'like' Long Island Lou Tequila on Facebook- HERE- https://www.facebook.com/Long-Island-Lou-Tequila-641682619241422/