Blue Nectar - Clean & Crisp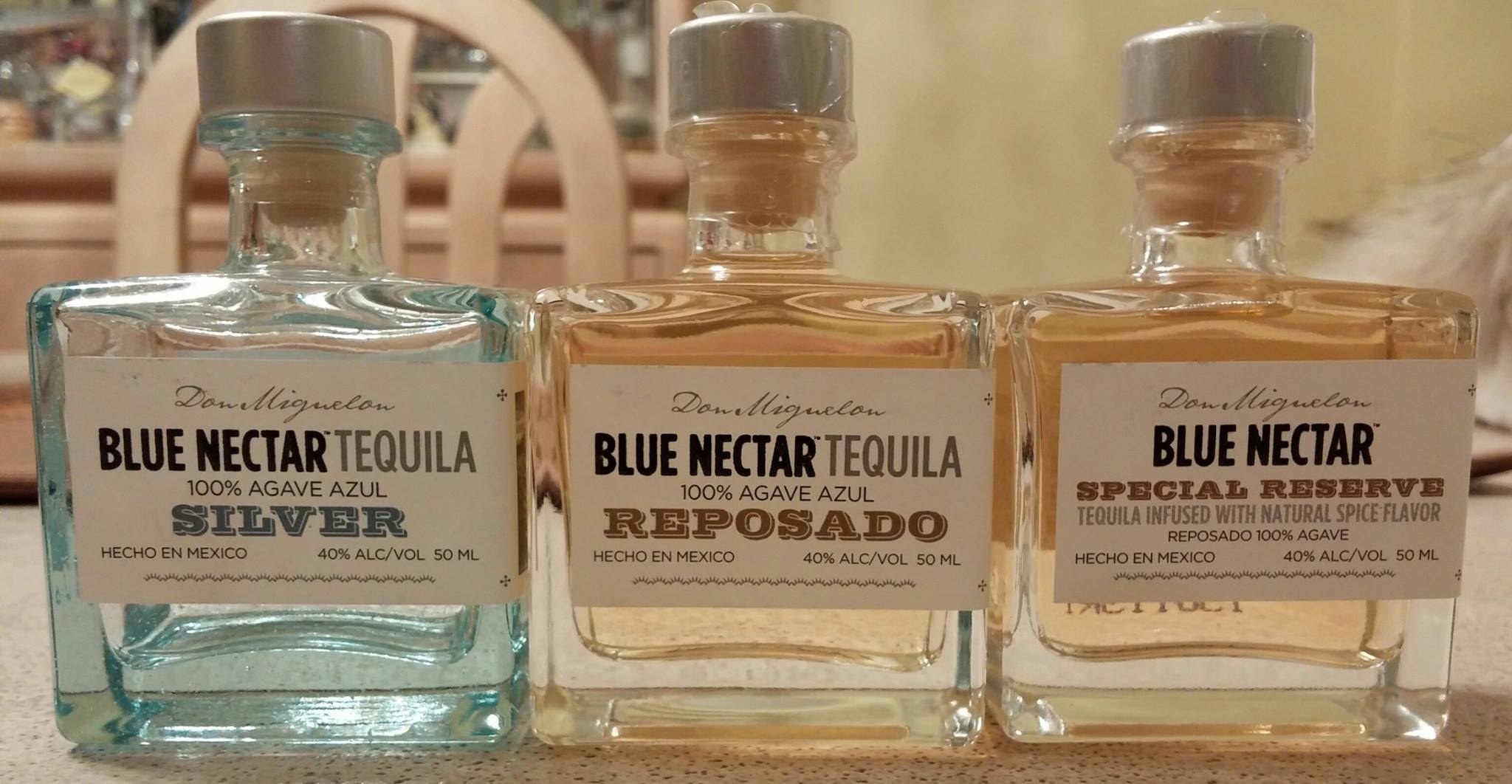 Blue Nectar Tequila is a nice Lowland (El Valle) Tequila. It was founded and owned by father-and-son team Nikhil Bahadur and BN Bahadur. The company's portfolio includes a Blanco, Reposado and a Infused Special Reserve Reposado. Blue Nectar will be releasing an Anejo in the future. Blue Nectar is made at Tequila Selecto de Amatitán- NOM 1459 in El Valle, which also makes Don Azul, Gran Tulum, and Los Tres Tonos tequilas. This tequila comes in a very attractive, modern-looking bottle that is tinted slightly blue, but the tequila itself, is crystal clear, like water. Only the Blanco is triple distilled and is bottled straight from the still. All expressions are 80 Proof. When I questioned this process, Nikhil said that it isn't as simple as stopping the distillation after twice distilled, and taking some juice away to go on to aging, and continuing the 3rd distillation for what will become the blanco. He said "They are completely separate distillations and the mechanics/art/science behind them are different".
PRODUCTION- Blue Nectar is cooked in an autoclave, and a shredder/roller mill is used. Fermentation is in stainless steel vats and distillation is in stainless steel pot stills with copper condensing coils. They keep the heads and tail cuts small, metering it back into the next distillation, and they do the second two distillations in smaller pot stills. The blanco is triple distilled. Some aeration takes place which helps gives that buttery niceness. It has enough character to keep you interested.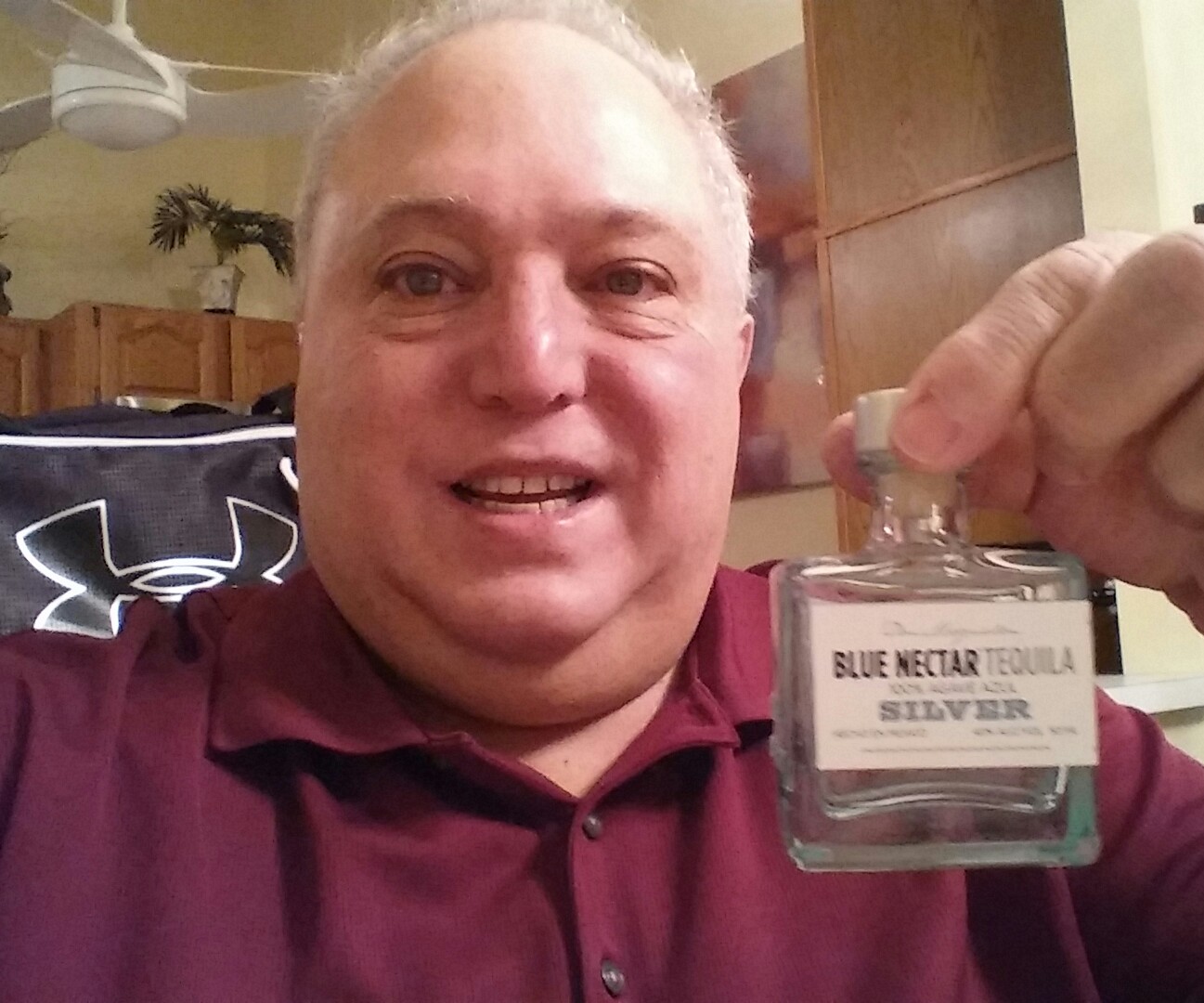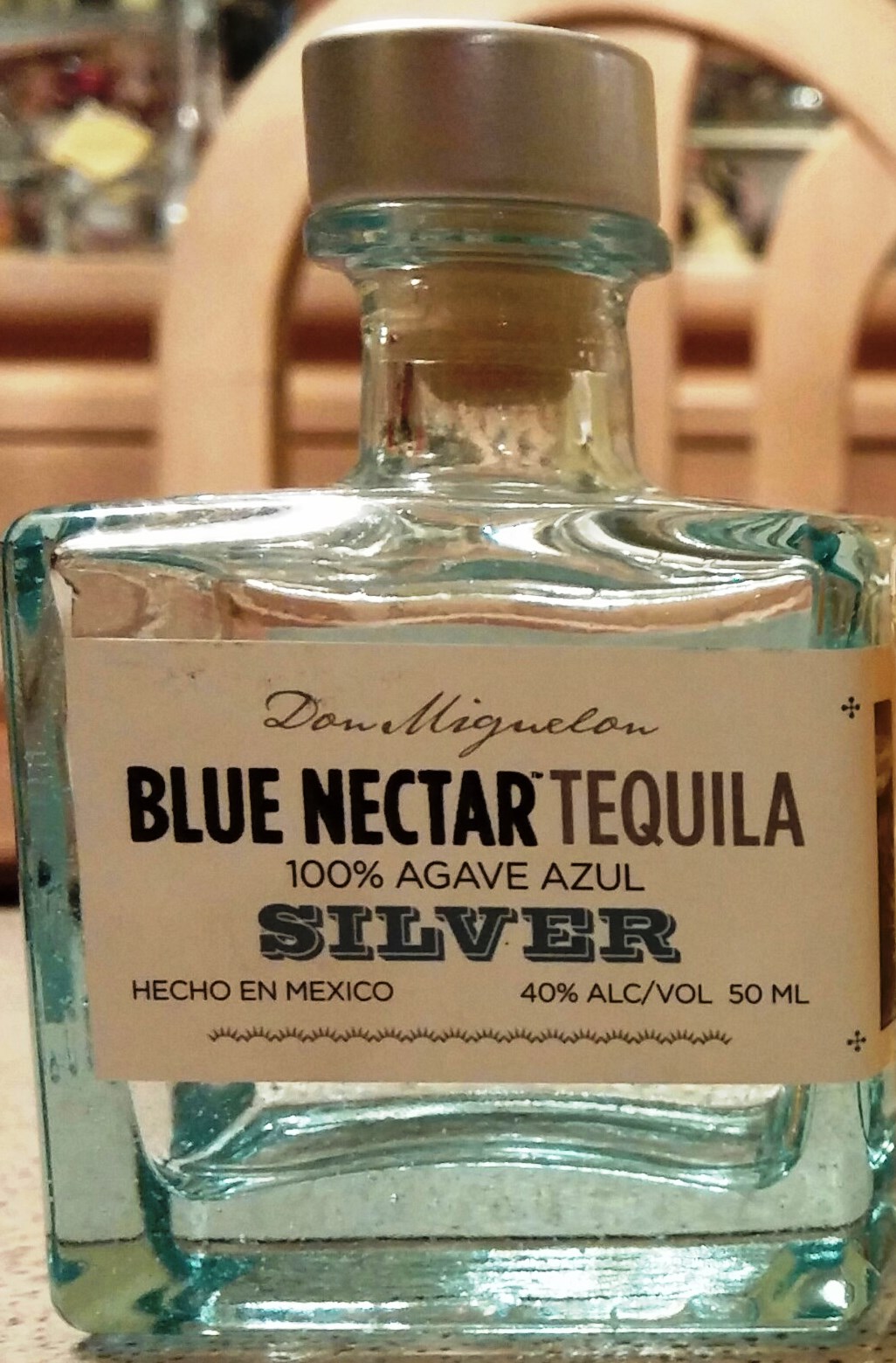 Blanco- Many connoisseurs prefer double distilled, but I have found a few triple distills that are special, and this one is for sure. This blanco is really tasty. Blue Nectar is clean and crisp tasting and goes out that way, with a smooth butter and spice finish. I REALLY like this blanco.
NOSE- a stone/mineral aroma, it is sharp and clean, has some sweetness, but not a lot which is fine, slight mint, pepper and definite spice. It has a complicated nose, and seems well balanced, with just enough agave flavor.
TASTE- showed a thin to medium oil, had a nice buttery taste, with a pinch of smoke and tobacco, along with some fruit, a vegetal, earthy presence with a touch of butterscotch. There was spice, pepper and a warming smoothness, with no alcohol burn or strong heat. Pleasant to sip, and I for one would drink this neat and not waste it in a mixed drink. It is Bold, with a lot of flavors going on and is very easy to drink, so light, but involved and very enjoyable, I loved the buttery taste and crispness.
FINISH- Blue Nectar is clean and crisp tasting and goes out that way, with a smooth butter and spice medium length finish.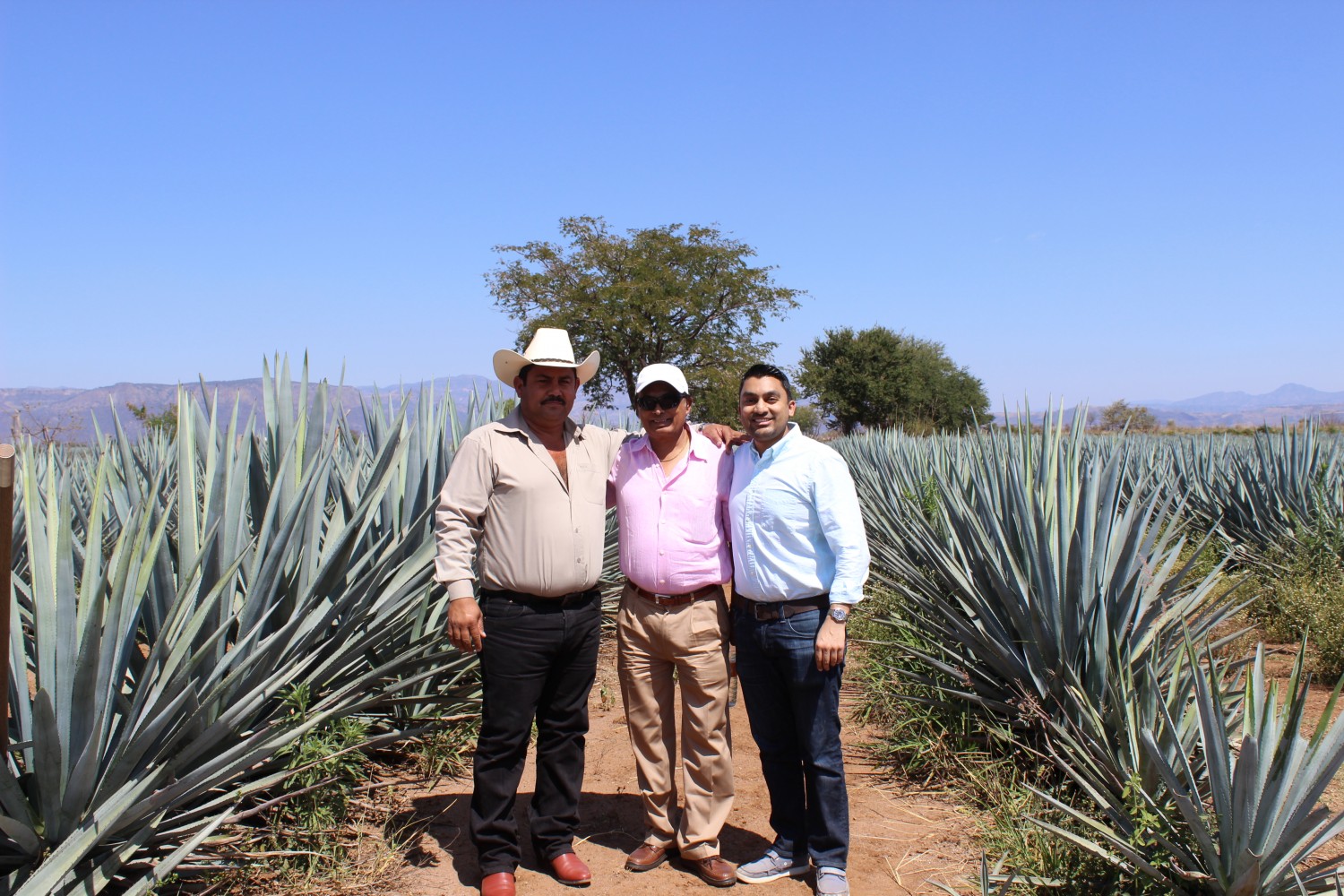 Blue Nectar did something different, with their two Reposados, and with nice results. The 'Reposado' is a blend of their Repo and a 3 year old limited edition Extra Anejo. YES.... you heard that right. It has around 20% Extra Anejo added in, (depends on the taste/balance).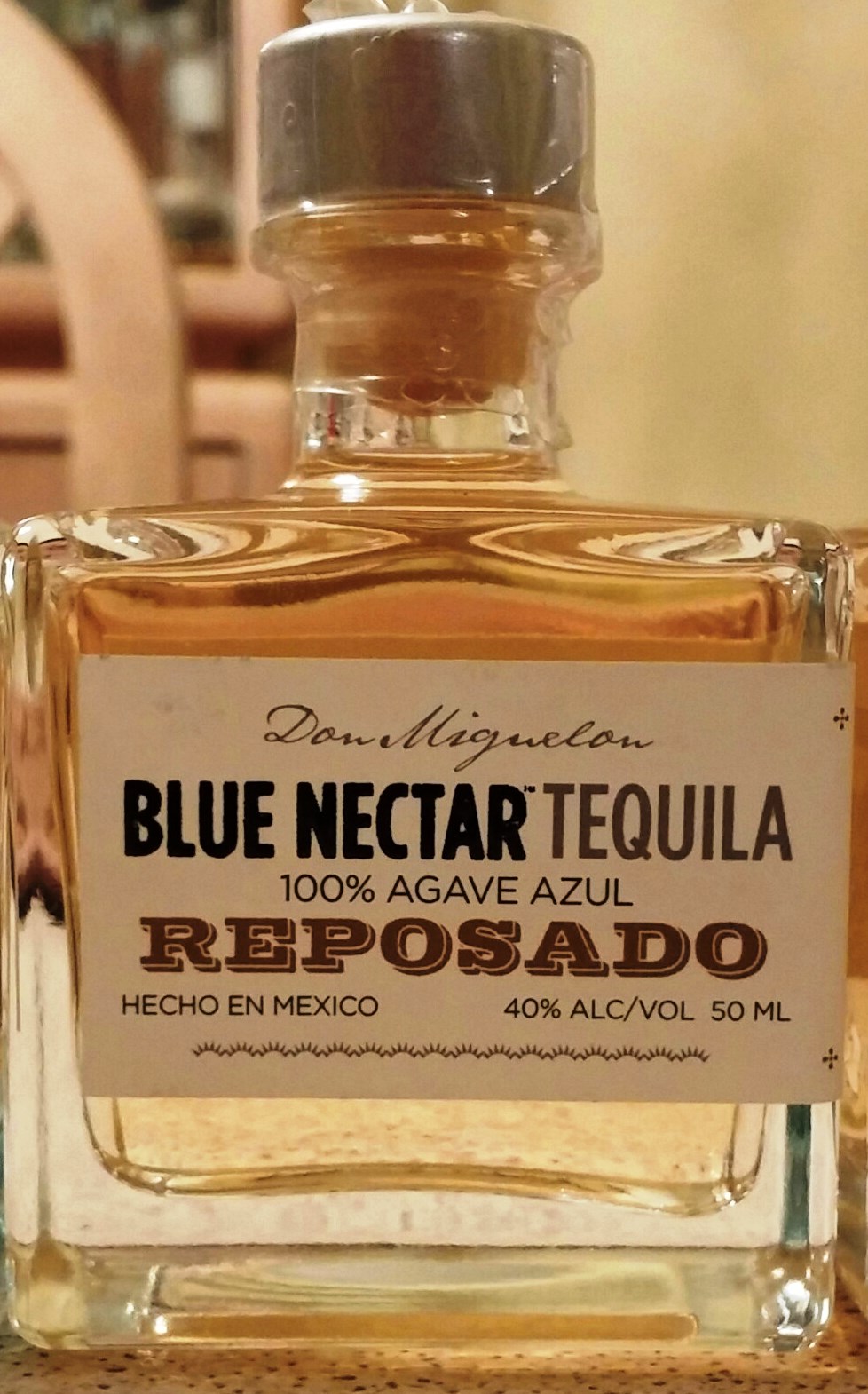 REPOSADO- It is has smooth, woody, caramel and fruity notes.
NOSE- a really smooth, woody, caramel, vanilla and a pinch of cinnamon and fruit. It has a cognac/bourbon aroma, with definite spice and pepper, and some alcohol.
TASTE- thin oil, and a bit hot at first, spicy with caramel, vanilla and a silky smooth taste.
FINISH- It has a warm and smooth, slight chocolate/caramel oaky long finish. I didn't quite feel the XA mixed in as much as I thought I would, but overall it was nice and was enjoyable to sip.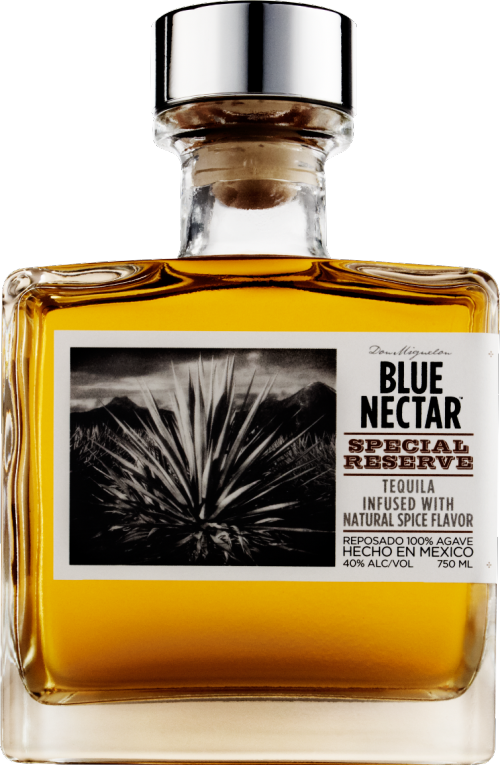 Don Miguelon Special Reserve "Repo"- has Infused natural spice, vanilla, nutmeg and orange peel flavors added, including spice extracts and organic agave nectar. This infusion enhances the tastes added by barrel aging. It is aged in charred oak barrels, infused with essential oils and spices, and is made for sipping neat. It's light and fruity. I can see some whiskey/bourbon drinkers liking this. It is NOT anejo, but an infused Repo. It has some sweetness, but not overly. Don Miguelon Blue Nectar Tequila Special Reserve has a rich, complex, balanced, bold feel.
NOSE- presence of vanilla, cognac, spice, fruit, agave and a sweet aroma.
TASTE- a nice thicker oil, vanilla, pepper, spice, and a warm sweetness.
FINISH- It is oaky, and finishes with a warm, smooth, agave, lingering taste. I must say, this is very nice, as this subtly infusion, (less than 1% by volume) seems to have been done well. This is very tasty.
Blue nectar is one of only a handful of triple distilled blancos that I really like. It's worth a try, and is a nice, well made tequila. I drink it, like it and recommend it.
SEE More Honest Reviews and REAL Top Tequila Lists, and Please 'like' Long Island Lou Tequila on Facebook- HERE- https://www.facebook.com/Long-Island-Lou-Tequila-641682619241422/