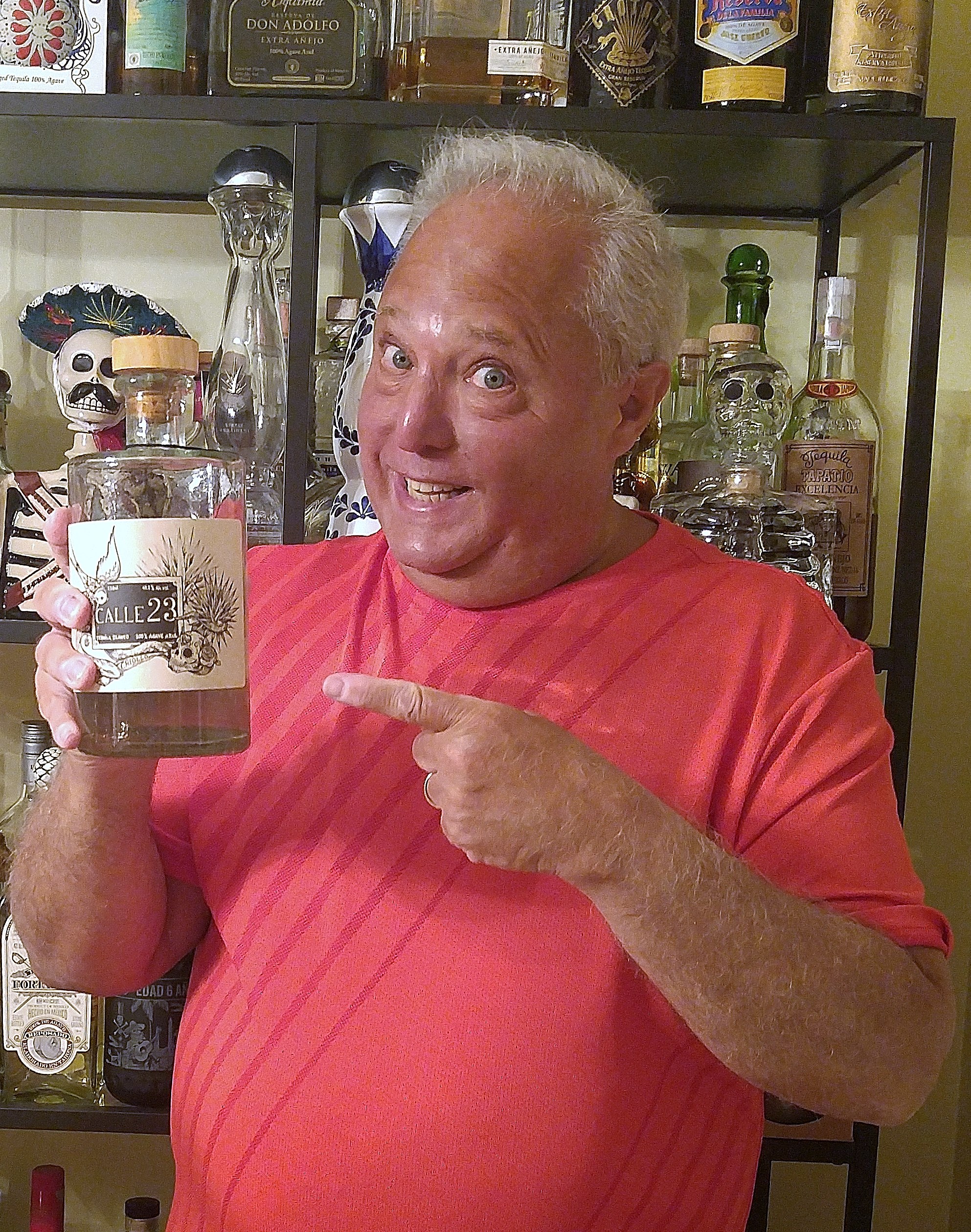 Sophie Decobecq from Calle 23 has released a new high proof blanco, called Criollo (pronounced Kree-o-yo), which has immediately become one of my favorite blancos, and my favorite presently made high proof blanco tequila. Criollo is a high proof tequila which was released first in Australia, and for me all it took.... was one sip- WOW!! This is a limited release, special tequila made from unique small agaves, and inspired by the birth of her son Able. Criollo is produced at Tequila Quiote - NOM 1433 in San Francisco de Asis, in the Los Altos region of Jalisco. Sophie told me she had been thinking of using these small, but sugar filled agaves for awhile now, and after the birth of her baby boy... she has done just that. This stuff is 'out of control good', a whole new level for a real tequila blanco connoisseur. Some seem to feel it has a Mezcal presence, but I just think the concentration of sugar in these smaller agaves, give a bolder and more layered effect, although it does taste different from other high proofs. Criollo is sweet and sugary on the nose, but less sweet in taste, and it doesn't show it's proof in alcohol presence, likely due to one year of resting. This blanco has superior drinkability. I have evaluated over 100 blancos, and this is right at the top for me. The amazing aromas, taste and higher alcohol punch is there, but it is different because it simply rolls down your throat in a sweet, silky, amazingly delightful and flavorful way. You can't get enough of this, and if you don't move fast.... you may not. Calle 23 Criollo is 100% made from this special type of blue weber agave, grown in the highlands of Jalisco, and locally called 'Criollo' often meaning 'Creole' or 'from this region', or showing it's localization and speciality, can be meant to mean 'it's not from the store'. Sophie Decobecq discovered the perfect alcohol level to highlight these unique and special agaves at 49.3% abv/98.6 proof. She decided not to mix these small blue agaves with other regular blue weber agave, but to make it even more unique, by only using these small and super sweet agaves. I asked Decobecq about how many bottles were made, and she said "we did a first run to cover a future bottling of approx 7,000 bottles. That juice was so amazing coming out of the pot still, that we decided to use all the mature Blue Agave 'Criollo' we had in hand, and did finally produce 16,019 bottles (6,600 bottles of 750 ml for Mexico and the US, and less than 10,000 bottles of 70cl for Europe, UK and Australia). You better hurry because I have a large supply myself, as I'm thinking others may as well. I have been budgeting to buy one every 2 weeks myself, for awhile now. To me being a blanco lover, Criollo was life changing juice, and with the limited amount made, and being that it's been out a while now.... you better get 'em while you can.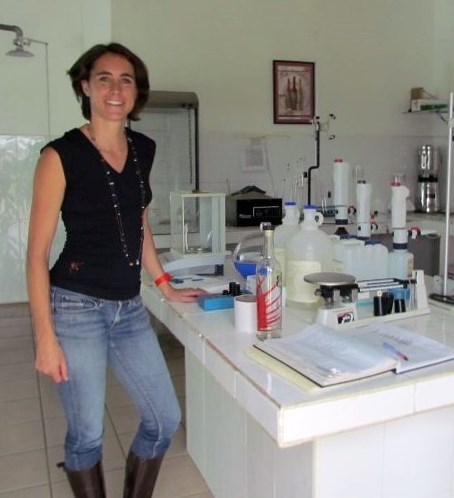 Decobecq is a French-born biochemist and engineer, who worked in France's cognac industry before falling in love with agave. Working at the research center at Polytechnics Institute in Mexico City, she studied the art and science of fermentation, and later honed her agave skills, concerning fermentation and distillation. Sophie has years of experience in the study of yeast and microbiology, loves Mexican culture, and has been living in Mexico for over 17 years. Decobecq survives splendidly in this male-dominated world, and I believe after the US tastes this new Calle 23 Criollo Blanco, she will have more respect than she can possibly handle, as Criollo must be compared with the best blancos being made presently. She mentions that with 3 sisters in her family, she often was the one to help her father, and was never afraid to get her hands dirty, or to damage them a little, doing manual work. She said "I guess the fact I have put my hands in the process since day one, helped a lot to get the Tequileros doors open, and I found myself very comfortable in that world. I do not consider my gender as a difference, since we do the same work and have the same passion." She created her 'Calle 23' brand in 2009, where she is not only the owner, but is involved in every aspect of production. Calle 23 is a solid line of Tequila, known around the world, and available in blanco, reposado and anejo, with 'Criollo' being her 'special line' of limited edition Blanco. Because of the agaves used, this is a unique and totally different product. Criollo like her other products, is produced at Tequila Quiote, in San Francisco de Asis, in the Los Altos region, in an area usually called San Pancho, which is very close to Arandas. Sophie has been developing and testing yeast for years, and she has also tested and blind-tasted, between autoclave and horno-cooked distillates, settling on autoclave. The horno can be more romantic, and many purists may prefer it, but through strict blind-tasting, Decobecq discovered that the result she wanted was best achieved through autoclave. Concerning any production differences from her Calle 23 line, Sophie told me "for our Blue Agave 'Criollo' limited edition, focus was to change only one main parameter, which was using only Blue Agave 'Criollo' plants for the production. We used the same cooking process, which is autoclave cooking. We are proudly using that process, not to speed up the cooking as many people would think, but with a moderate cooking in our autoclave, and a long resting time in autoclave with no steam. This way we obtain the cooked agave that we enjoy for our Calle 23 Blanco, Reposado and Añejo." She uses the same yeasts as her original Calle 23 blanco, which are yeasts initially isolated from agave fields, and which are one of the signatures of the Calle 23 profile. SEE photos (BELOW) of Criollo agaves, sent to me by Sophie Decobecq.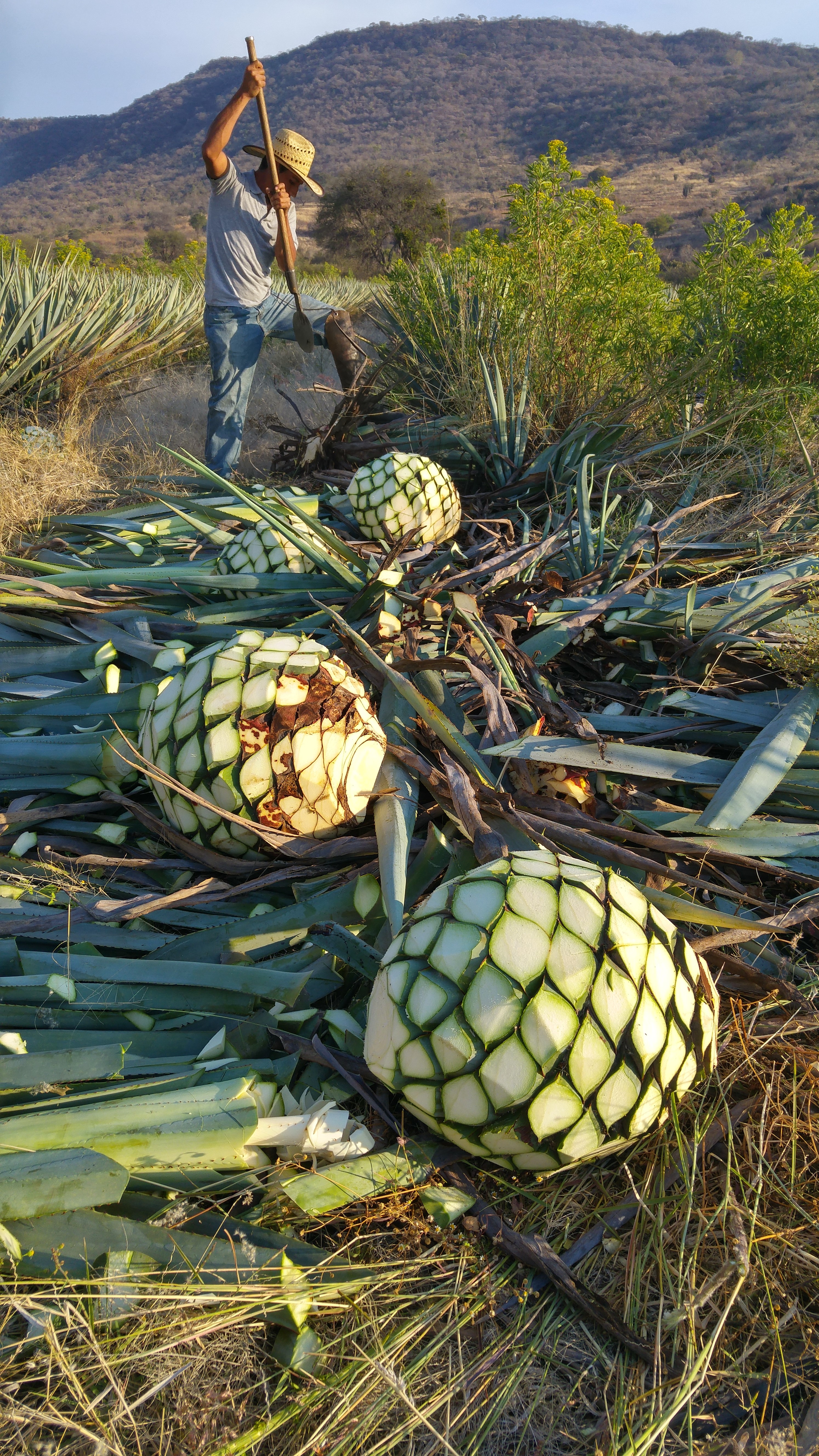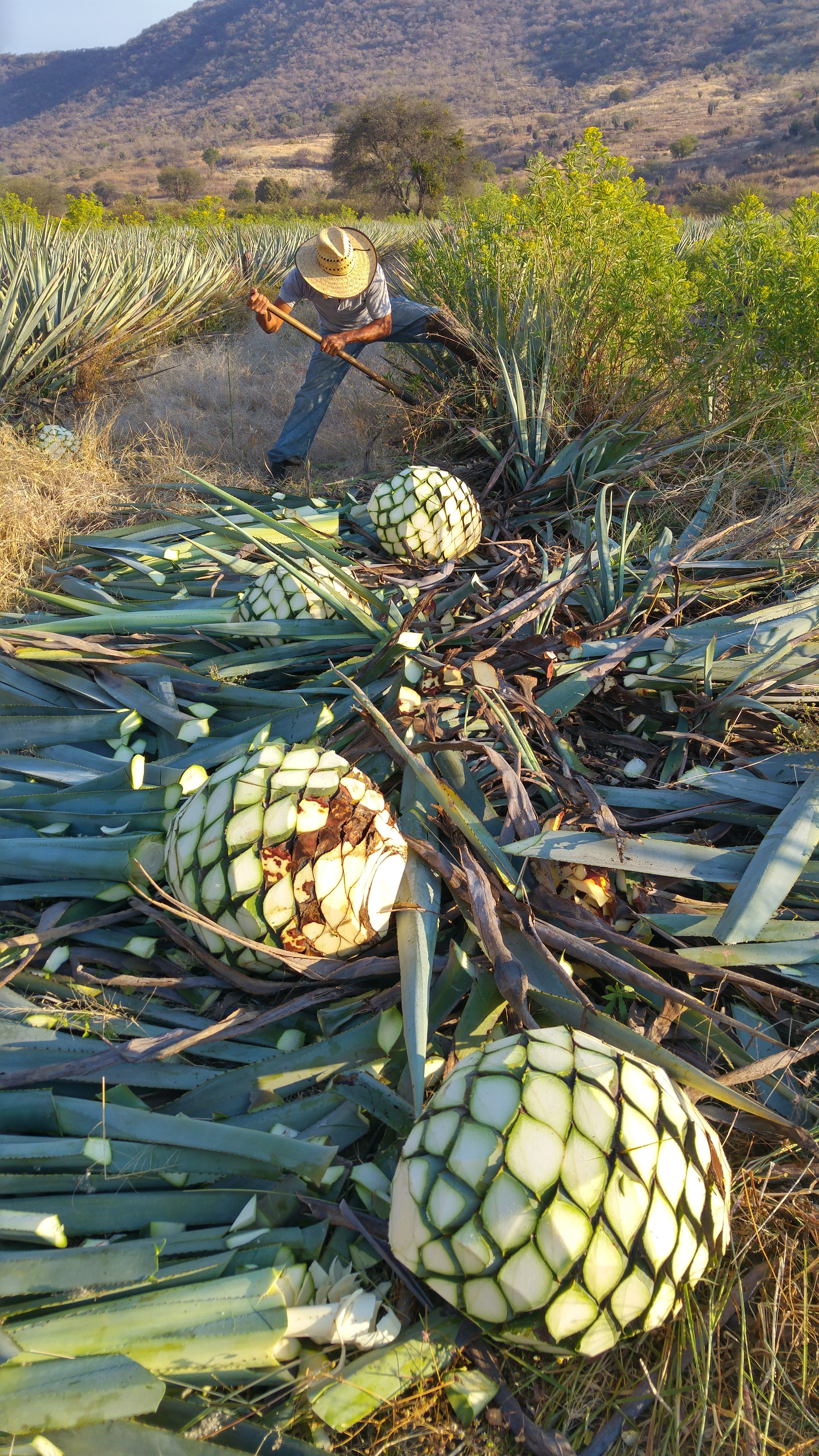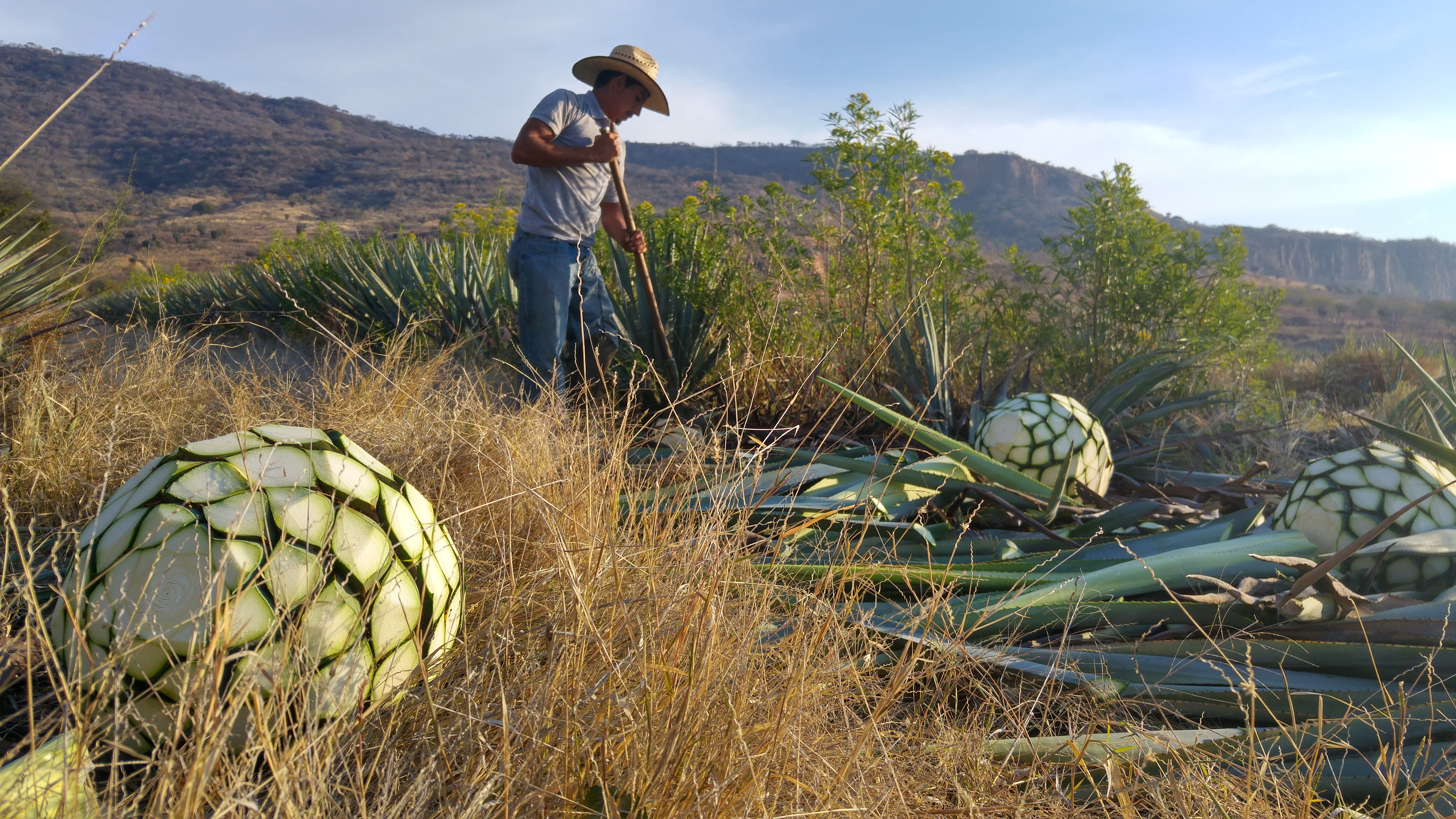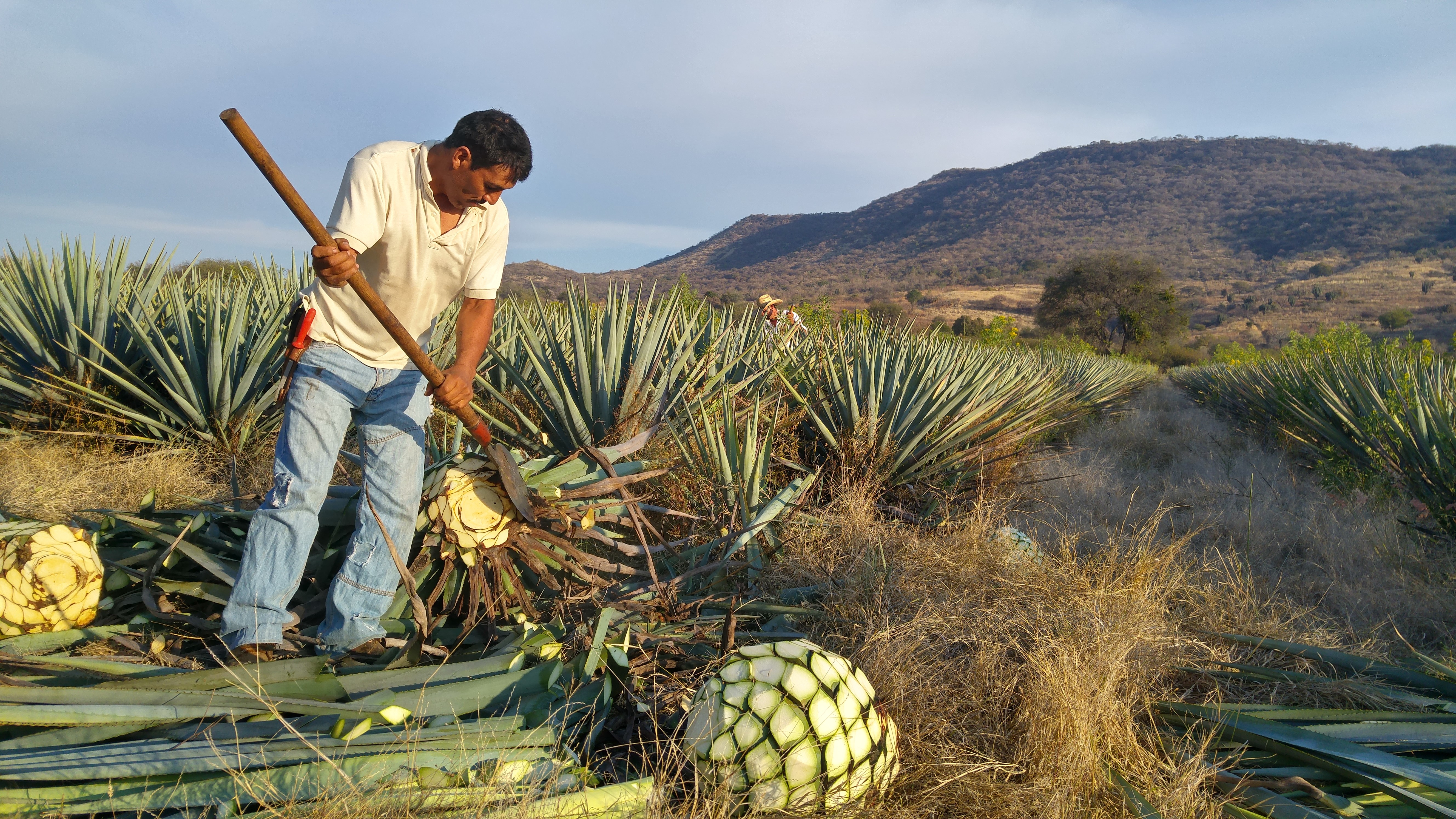 Sophie always took notes in the field, and years ago while testing and scraping for yeast samples to experiment with, she noticed in the highlands a small type agave known as a 'criollo'. They were smaller in size than normal blue weber agave, even when fully mature. Criollos are usually mixed in with regular blue weber agaves, and after seeing a harvest of mixed agaves one day, Decobecq realized that the smaller Criollo agaves had a distinctive aroma, and were sticky to the touch, indicating an abundance of sugars. When freshly harvested, this little blue agave smells intensely fruity and spicy, reminiscent of the complex flavors that it will acquire after cooking, fermentation & double distillation in a small still. All of this was written in her notebook, and a lot of this was forgotten until her son Abel was born. When she went through her notebook, she decided to create a tequila from only these special, small and unique agaves, to honor him. I asked her about specifics on these criollo's, and she explained, "these blue agave 'Criollo' plants are usually found in the highlands, close to hills with small farmers, and even if they have a small size, these plants have all that we like for Calle 23- healthy plants, high level of sugars and a great smell. We have always used some of these Blue Agave 'Criollo' in our Calle 23 production, when we can find some, which is not so common." Sophie said "yes these were very mature, small size agaves, with high sugar level, but more than anything... a smell (even at the raw stage) that was intense and complex". She went on to explain that for this limited edition, her goal was to simply find enough mature Blue Agave 'Criollo' to do a sole production. Decobecq told me these 'criollo' have an average brix level of 38.... and that's SWEET!! but she also said "brix level is not the unique criteria, as it is relative. An agave plant at the end of the dry season will have a high brix level, same as an agave plant after the rainy season will have a much lower brix, but a high brix level is amazing to use for production." She explained to me, that you can obtain fantastic tequilas during or after the rainy season, it is just a matter of adjusting cooking & milling parameters, but most important to her is the maturity of the plant, and that the agave she used were harvested at a perfect point of ripeness.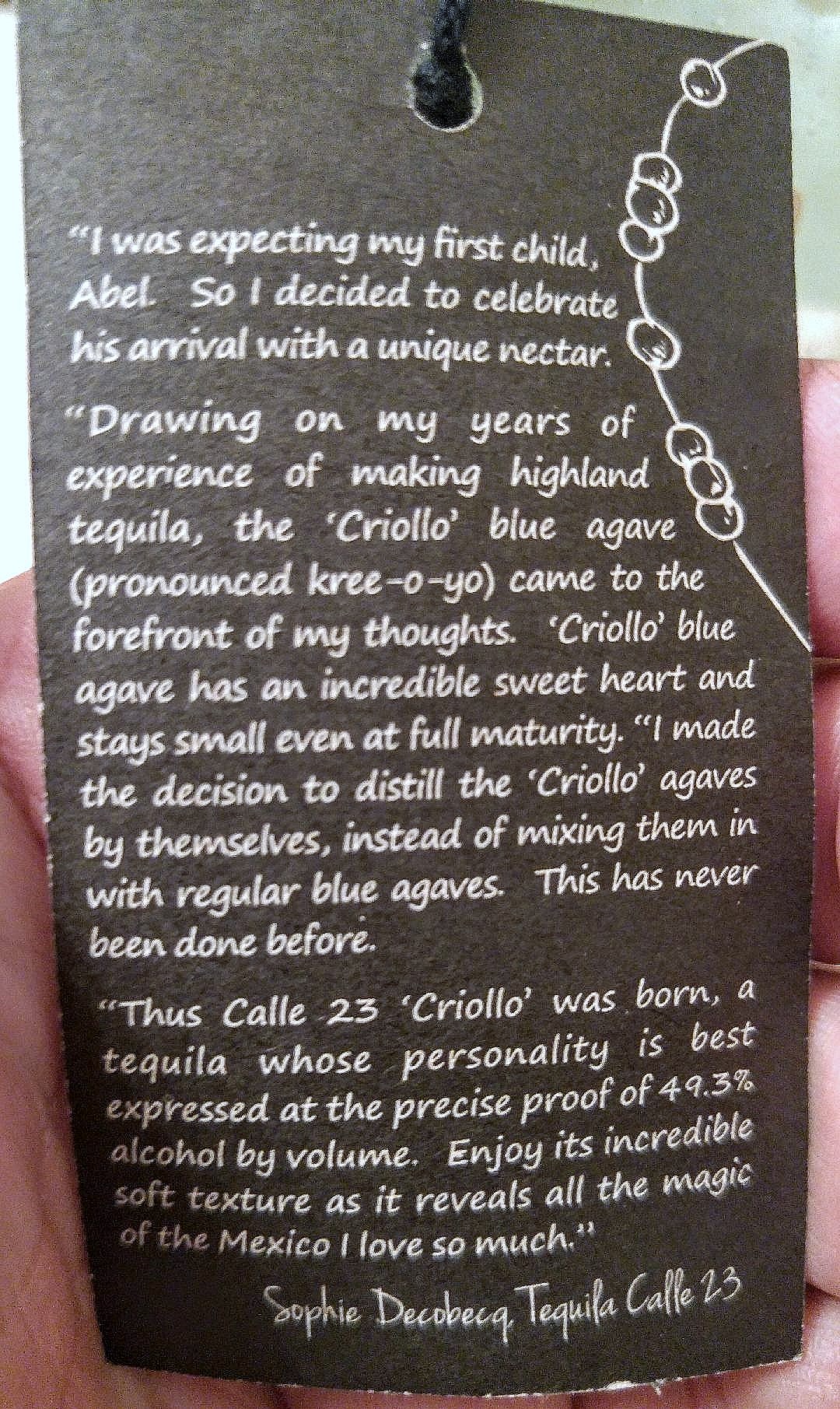 I asked if they'll be a second run someday, and Sophie Decombecq's response was "with agave, it is always a matter of timing, and there will be some available when the fields will reach maturity, so we'll wait and see." She said it was such a pleasure to do this 'Criollo' production, to celebrate the birth of her son, and to enhance each organoleptic characteristic of these plants, and said "we are thinking in doing one day, another experiment using the Blue Agave 'Criollo', but it will be different though, therefore this batch will keep unique." Unknown to many people, is the fact that she is not alone in all production details, including that of being master distiller. Sophie told me when I asked about this, "Calle 23 is the baby child of a team, and I am the face of the family, as I did start that adventure and the brand, but thank God I am not alone, I work hand by hand with Hector & Claudio Davalos for more than 10 years now, who inherited decades of Master distiller experience from their amazing father, and I can proudly say that together we form a quite creative team coming up with many new ideas." She went on to say..."expect to hear from us again soon."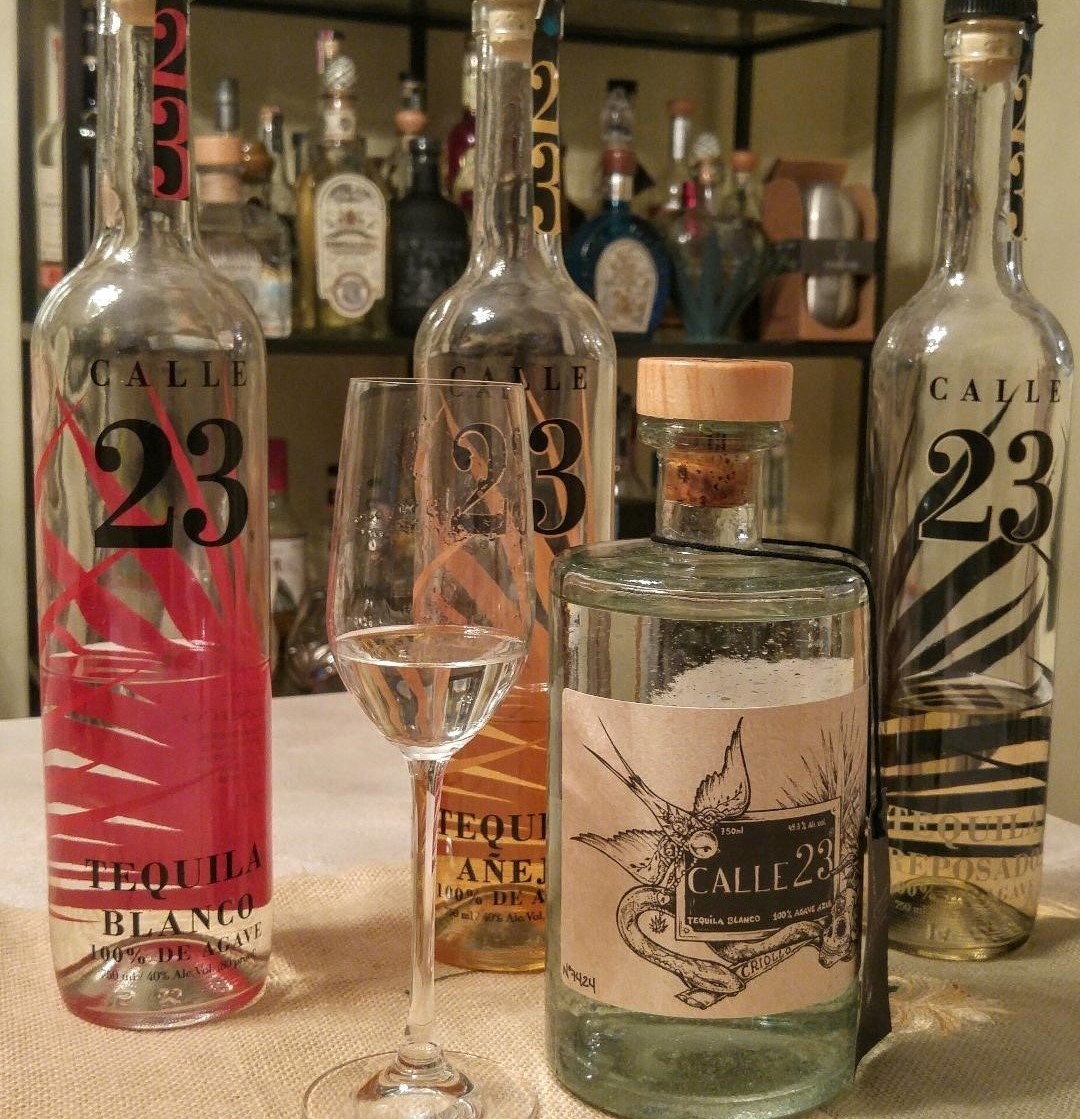 Calle 23's Criollo, is a tequila for connoisseurs, which will amaze you and surprise you, and make you want to drink this delightfully clean and tasty blanco all the time. You have to drink this over time, to keep finding new notes and complexities. I can understand that the price is a factor at about $80-85 a bottle, but for purists ....this is the holy grail. I think this is about as good as a high proof blanco can possibly be. It easily compares to and exceeds other similarly priced blanco tequilas. During production of tequila, many factors can change the profile (agaves, cooking, fermentation, yeast, distillation, and more), but the main ingredient is always the agaves, and these are such unique agaves, never solely used before to make a tequila, and in my opinion.... it makes a tremendous difference. Criollo is bottled at a high strength of 49.3% abv, which is the precise degree that Sophie and her small team preferred, in their blind tastings. Sophie's preferred strength of 49.3 abv was decided, as the water was added little by little during the dilution phase, and tasted so good at 49.3%, that she stopped right there. Decobecq told me "we decided to change a second parameter in this process besides the agaves used, so after tasting this amazing juice coming out from the still, it came to our senses that it would deserve to be kept at a high proof, and then would deserve to rest some time, to allow the alcohol feeling to fade away, and leave more space for the amazing agave, fruits & spice notes. So we placed our blanco 'criollo' tequila in a stainless steel tank, and let time do it's work. It took almost a year to get the roundness and balance we were seeking, and what we obtained, made our senses get happily mad, so we are glad we were patient enough. So am I, as this high proof is integrated perfectly together, and so easy and smooth to drink, unlike many other high proof blancos. They recommend serving this tequila in a glass that will allow the liquid to open up, taking the time to discover it's aromatic character, before taking a small sip to accustom the palate to the strength. I used both my Riedel and The Chisholm Trail Stolzle Lausitz Jaritto high proof Mezcal glass, (BELOW) sold by Romeo H. Hristov to find notes, but regardless which tequila glass you choose, a few swirls and a few moments later ..... be ready to be amazed.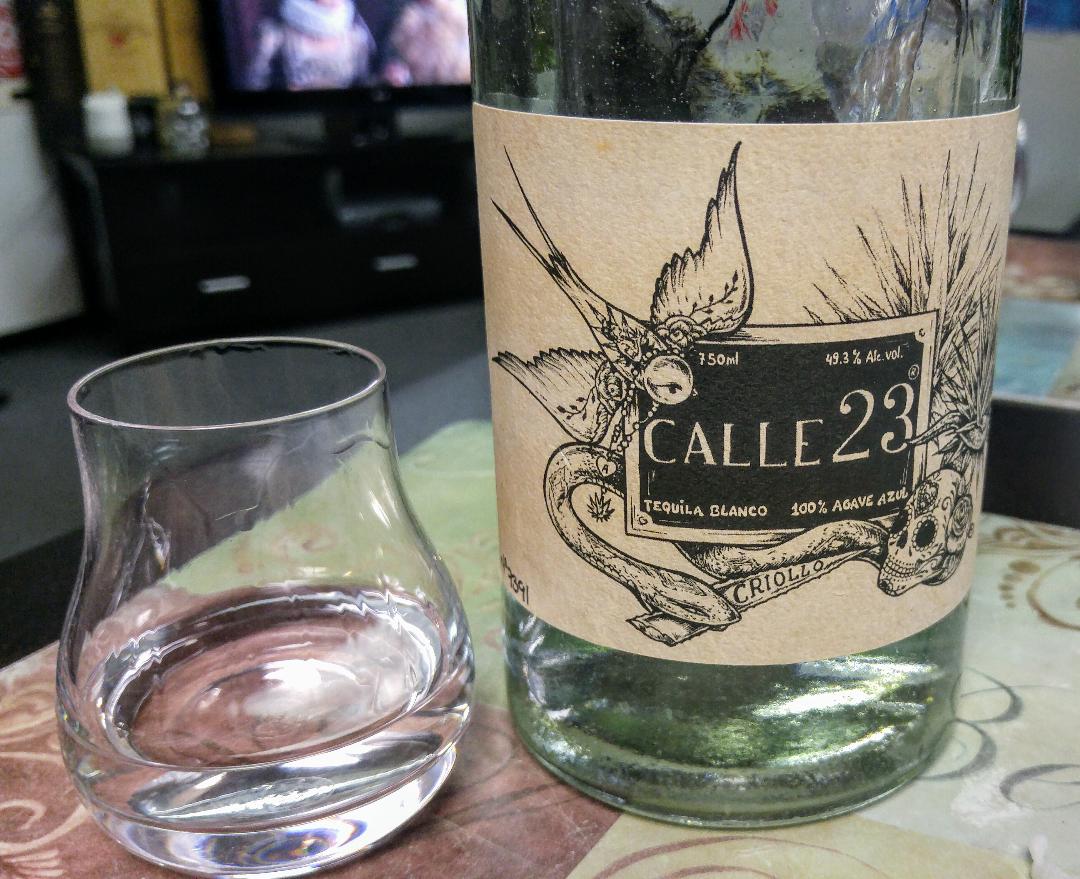 Being a 'Lou's Top Tequila' please see Calle 23 Criollo's logo on the side of this page, click and visit Calle 23 Criollo's Website.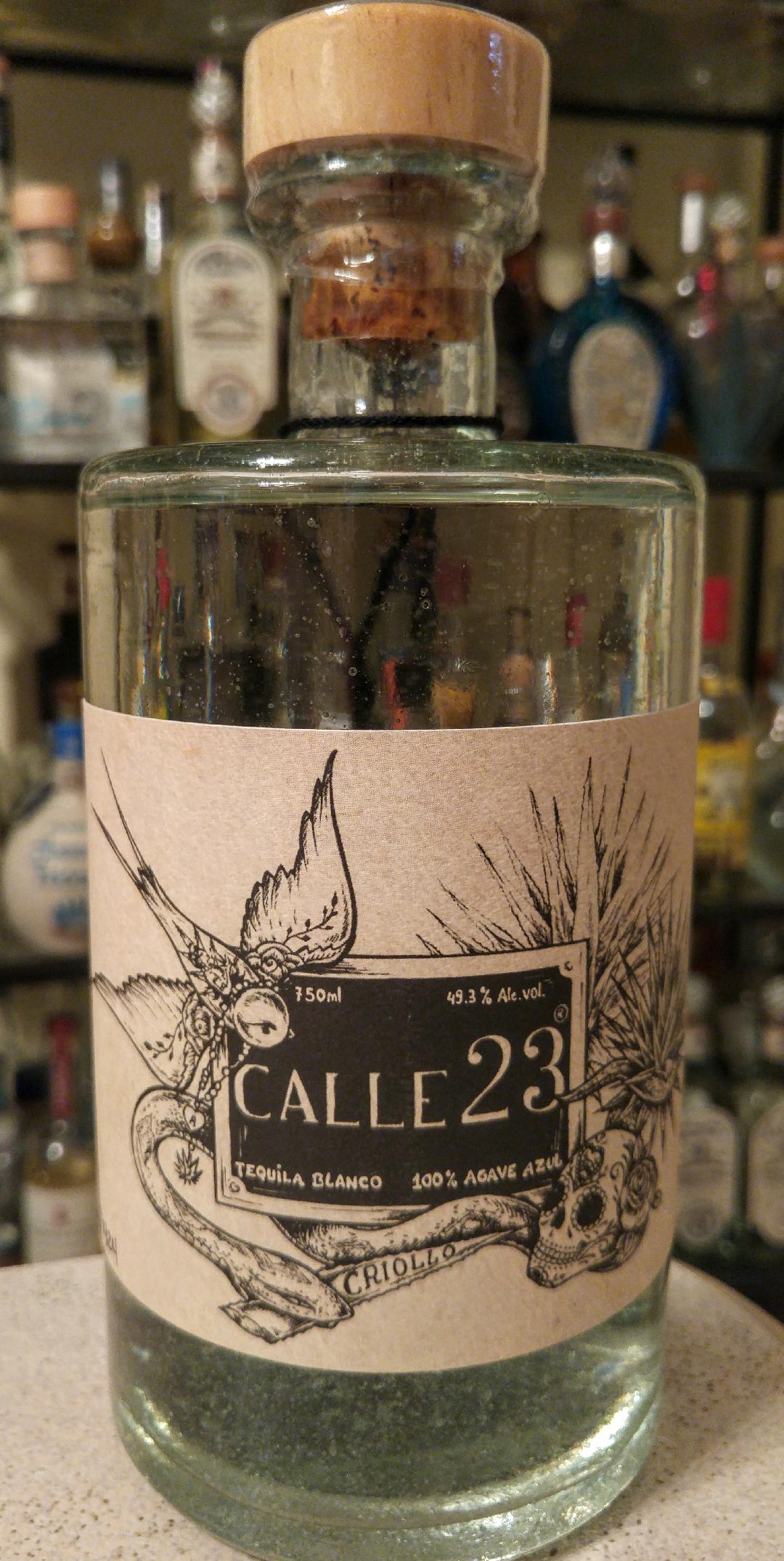 There was some difficulty in convincing her distillery that this was a good thing to do, that it would be 'different enough,' but once Decobecq did a blind-tasting of blue agave alongside criollo blue agave..... that was it, and Criollo was born. This is a single batch, unique, special tequila, and as such Decobecq wanted to make every part special, so the bottle is hand-blown, the artwork is amazing, and the liquid is bottled at a higher strength than usual. The glass bottle is not the typical tall and thin tequila bottle, and the hand-drawn artwork which decorates each individually numbered bottle of this Criollo limited edition, is done by artist - Rose Guerrero, who Sophie met, after meeting her brother at her tasting. Guerrero has drawn together the elements of Criollo with imagery of the Mexican tequila culture, that Decobecq loves and admires so much. Rose's artwork is rich in Mexican symbols and imagery, and was exactly what Sophie was looking for. The blue agave and the smaller criollo are on the right side, where a snake (an important symbol in Mexican culture) carries away a penca leaf and a 'rose' for the artist's name is nestled alongside another important Mexican symbol.... the skull. The left side of the label shows a swallow, symbolizing new arrivals (baby Abel), and carries an image of Mayahuel, the goddess of agave on her wings, while wearing a necklace announcing the two arrivals- an 'agave' for Tequila Calle 23's new Criollo, and the letter 'A' for Abel. Framed by all these images, is an old street sign with the address Calle 23, which is the exact sign Sophie saw years earlier, in the old town of Guadalajara, and where she got the inspiration for her brand's name.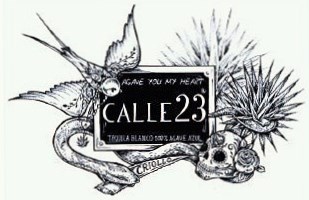 br>
Sophie likes to say that she is proud of 'Criollo' blue agaves, which give such incredible & complex notes. I couldn't agree more, as this blanco is phenomenal. This tequila is sweet, thick, and flavorful..... and very smooth for a high proof. I have tried just about every hi proof blanco made, but this is simply superb, and is now my favorite high proof blanco. As a matter of fact, for this review, I blind rated at least 9 of the more popular high proof blanco tequilas against Criollo. I did this over a 4 day period, and it included many of the ones you all know and are talking about. For me, Criollo easily won in aromas and taste, and was my overall #1 blind pick, of these 'presently made' blanco tequilas. I have now placed it in the Top 3 of my 'Long Island Lou's Best Blanco Tequilas & Brands' List..... that's how much I love it. SEE- GHOST_URL/what-brands-to-buy/#.W5Eoxc5KjAU. My body temperature of 98.6 seems to be calling for this mind blowing 98.6 proof blanco. This tequila is genius, and aficionados will go nuts over this, regardless of the hefty price. Some things just need to be experienced.... and this is one.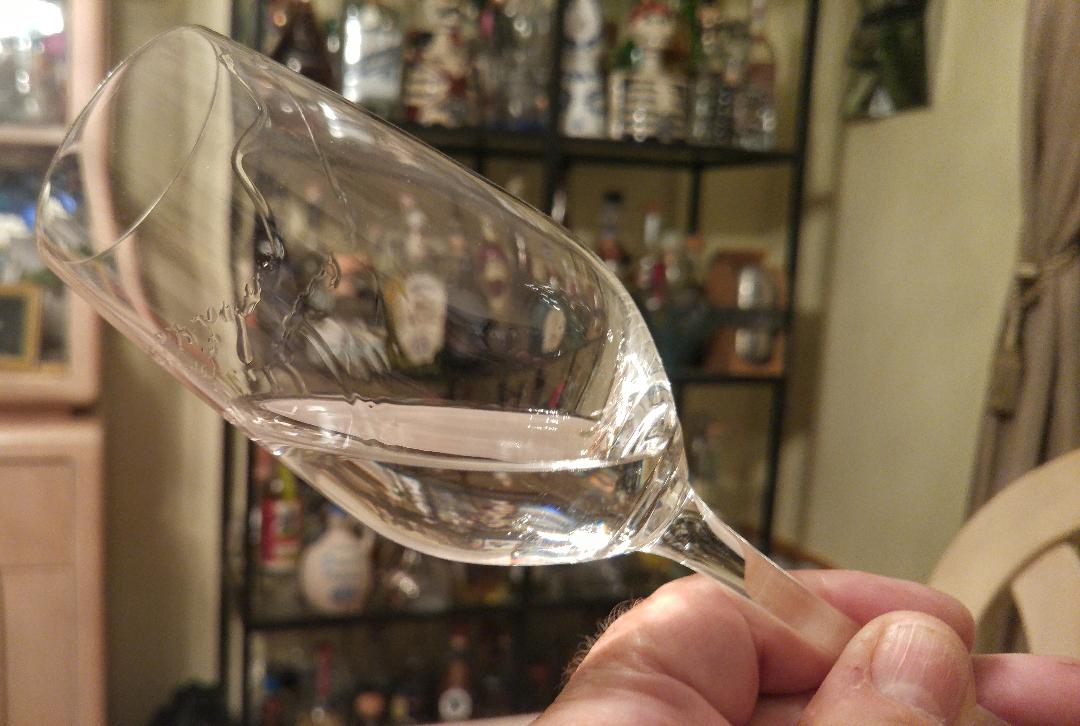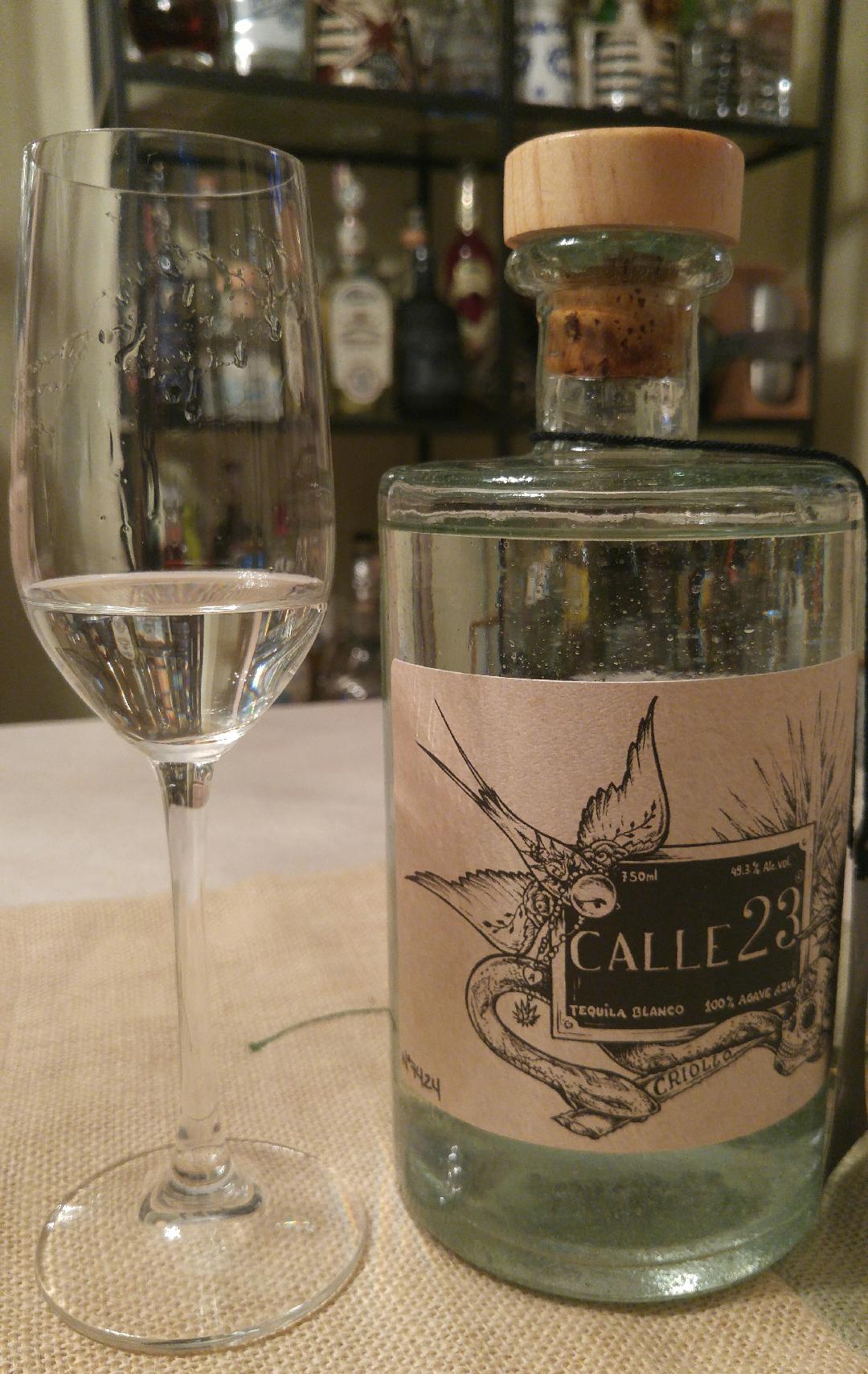 Criollo may cost more than most blanco tequilas, but you'll get more in aromas and flavor, complexity, and drinkability. This is a blanco for people that appreciate a quality clean blanco. It is selling here in New York for $80-85, but like other higher priced and unique blancos like Fuenteseca Cocheca, .... this is well worth it. This is a limited edition and exceptional tequila, and you really need to try this before it is all gone. Sophie told me that Criollo is available while supplies last, at liquor stores on the U.S. east coast, including Duke's Liquor Box, Bourbon Scotch Beer, Wineworks, Stone Ridge Wine & Spirits Inc, Bottlerocket Wine & Spirit, Suburban Cellars, Coolvines Jersey City or simply order online at Astor Wine & Spirits- HERE- http://www.astorwines.com/SearchResultsSingle.aspx?p=2&search=39053&searchtype=Contains or ZEE's Old Town Superstore- HERE- https://www.oldtowntequila.com/calle-23-criollo-tequila/. Also available at Dry Creek Liquors in San Jose, California. Sophie just told me Criollo is currently available in various states, on the East coast- NY, NJ and CT, and on the West Coast in CA and NV, as well as in LA, MA, MO, IA & IL. It is coming soon to FL and she asks to please be patient for other states. Sophie mentioned that you can also find Criollo in almost all European countries, as well as Australia, New Zealand and India, and obviously available in Mexico. Please contact Calle 23 if you can not find it.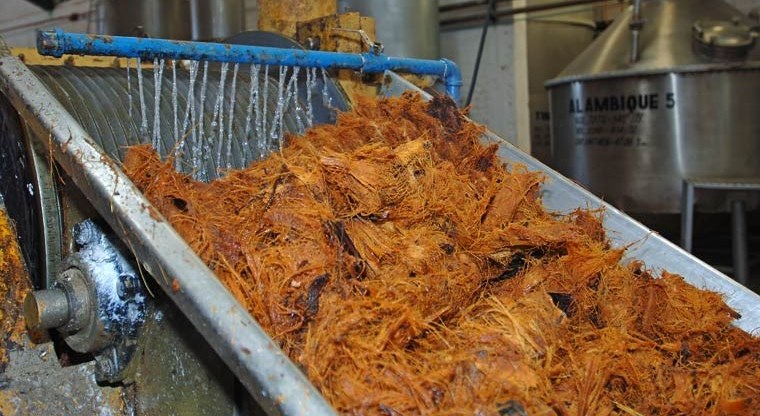 PRODUCTION- the agaves are small blue weber single estate unique 'criollo' agaves, from the hilly Cienega region of Jalisco, in Los Altos. Some of the earthy distinguishing characteristics come from a change in microclimate, being the criollo agave grow on parcels of land often near the base of the hills. Steam cooked in an autoclave at low to moderate pressure for a total cooking time of approximately 15 hours (this time includes warming and cooling time), before milling with a shredder/roller mill. Open air fermentation with fibers and her signature yeast, takes place in stainless steel tanks. Criollo is double distilled in a stainless steel still with a copper coil. Deep well water is used to bring it to 49.3 abv, and the finished tequila is rested for 1 year in stainless steel. Without a doubt.... this is additive free tequila.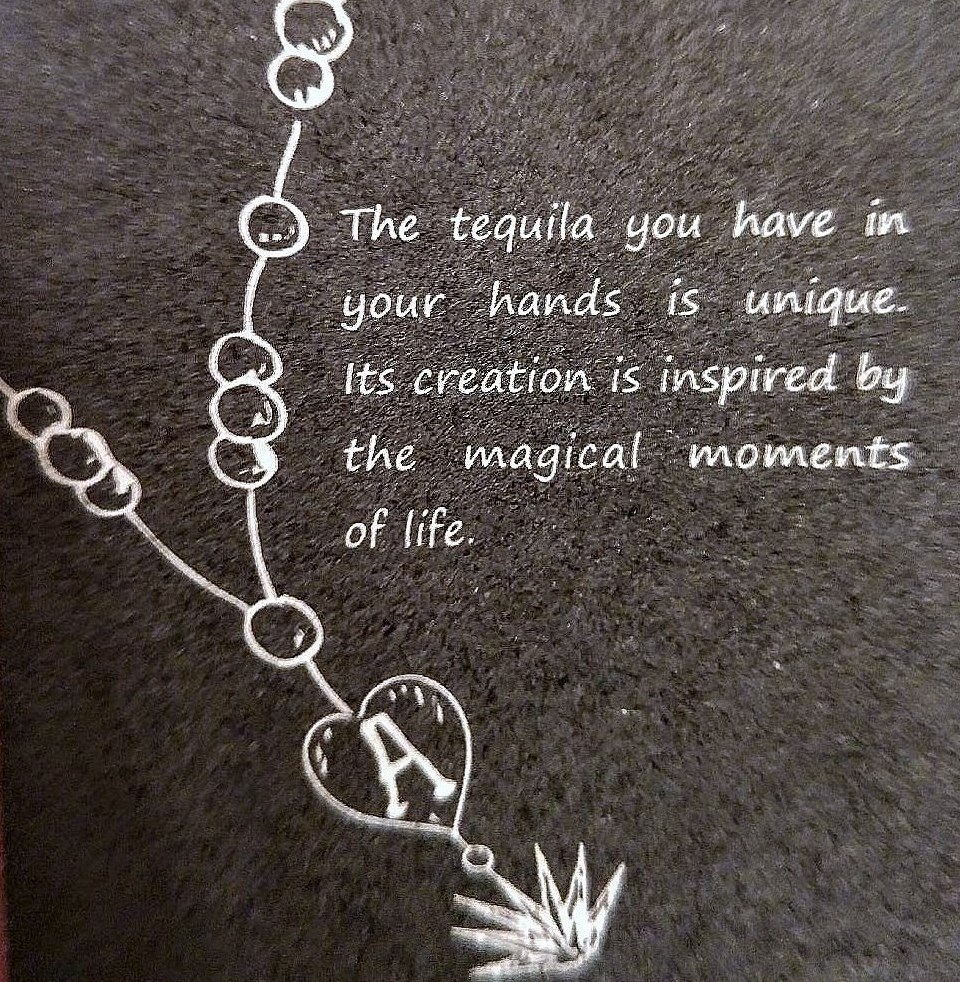 Calle 23 'Criollo' blanco is clear as water and double distilled to 98.6 proof, using small unique agaves, and selling for about $80. Criollo is very bold, sweet and flavorful. It has a complicated tasty profile of anise (licorice), smoke, tons of cooked agave sweetness, baking spice, floral and citrus notes, and drinks so easily for 98.6 proof. It's absolutely stunning, so silky & buttery, pleasant, and absolutely mouthwatering to sip. This stuff is the best hi proof blanco tequila available in this price range. It's pure sweet agave heaven here. Sophie loves the slogan "Agave you my heart" and she has given us her heart..... and some great tequila as well, and promises that at Calle 23, they cherish the agave character a lot, and always intend to keep it forward.


NOSE- tons of cooked agave, citrus, light smoke, anise (licorice), light mint, very sweet and so sugary... but natural. Floral, vegital, fresh aromas of cooked agave, and only a pinch of cinnamon, vanilla cream, earthy and buttery, herbal with some black pepper and spice. A wonderful fruity (melon) presence, and barely any alcohol. It's fresh, bright, minerally, green and crisp.... such an amazing nose. A light woody presence. The more you nose these aromas,.... the more you find.
TASTE- a medium to a nice and thick oily mouthfeel, minimum alcohol presence and smooth (considering the 98.6 pr), minerals, floral, earthy, vegetables, fruit, anise (licorice), light cinnamon, olive brine, sweet agave, citrus, honey, mint, spice and some nice black pepper. It's green, clean, zesty, bold, buttery and fresh tasting. The layers just keep coming, and the silkyness is hard to believe. The nose is sweeter than the mouthfeel, but that natural sugar is there. Long to develop legs, but long lasting as well. This is Extraordinarily Delicious!!
FINISH- some heat on the back-end, citrus, herbal, black pepper, anise (licorice), buttery, natural sweetness, some fruit and earth, and a long spicy finish.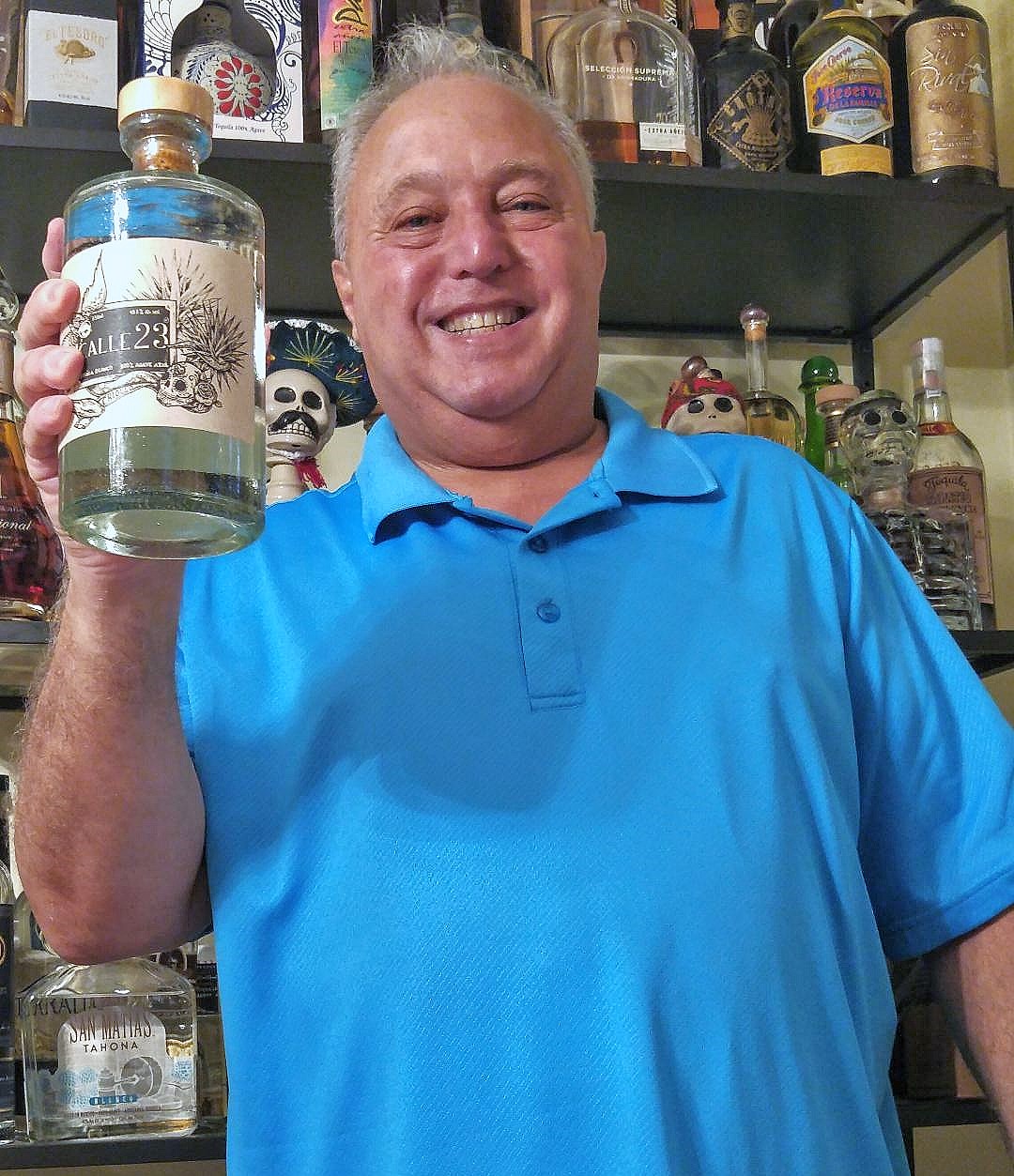 I gave Calle 23 Criollo blanco a 96 rating on Tequila Matchmaker, which I have never given any blanco, as I NEVER rate this high. This is a high powered, but smooth tasting unique Blanco. A Top 3 Blanco- PERIOD!!- CLICK- http://tequilamatchmaker.com/tequilas/6293-calle-23-criollo
Criollo is really special and unique. It is a high proof, additive free blanco tequila, at the top of it's class, and it is absolutely stunning. It's high powered in abv as well as flavors, and so silky and enjoyable to sip. I opened a bottle the other night and it was going down so easily and tasty, that I had to stop before a good portion would be gone. This is without a doubt, the tastiest, easiest to sip, naturally sugary high proof blanco... EVER!! People that know me, know I love blancos, and if I could only have one high proof blanco tequila for the rest of my life....Criollo is it.
SEE More Honest Reviews and REAL Top Tequila Lists, and Please 'like' Long Island Lou Tequila on Facebook- HERE- https://www.facebook.com/Long-Island-Lou-Tequila-641682619241422