Casamigos Tequila - Artificially Sweet and Overpriced- Save Your Money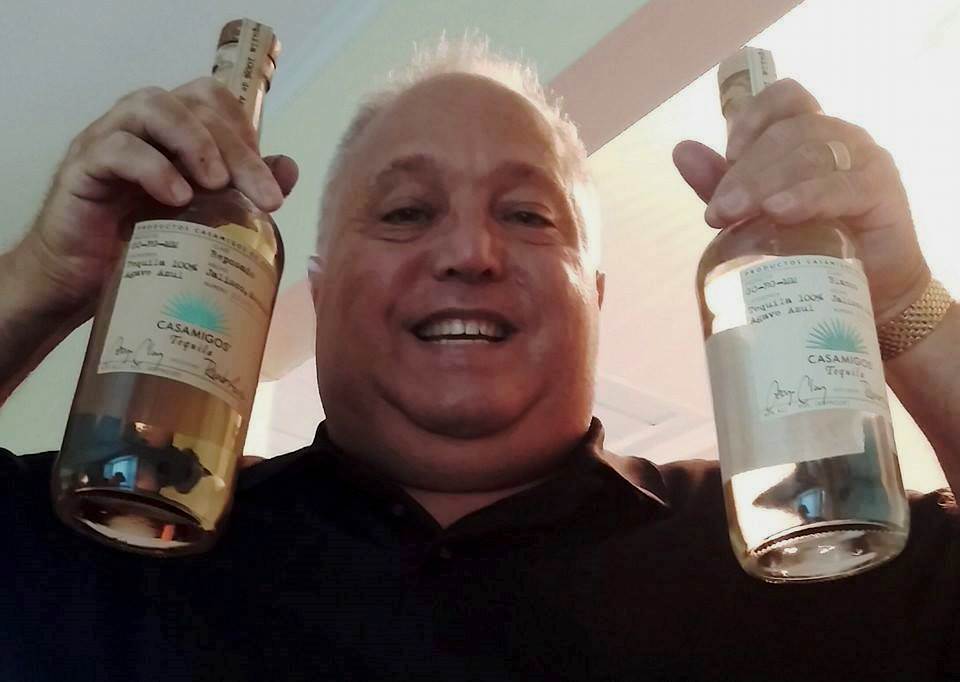 Casamigos has George Clooney and Rande Gerber behind it, and they have a great advertising campaign filled with funny commercials and cool and creative social media. This made multitudes of people run out and buy it, and at first I was one. Owned by George Clooney, Rande Gerber and Mike Meldman, they obviously capitalized on George's fame, and have done very well with the brand up to this point. Gerber is the successful owner of high-end bars and lounges, and Meldman is a real estate developer. Many new people to Tequila bought Casamigos, because they didn't know any better, and after hearing that it's somewhat drinkable and that George Clooney was involved, it got a pass (and still does) as a good tequila. Some people actually think it's the cat's meow, but I definitely don't. Compared to what I can buy for less money, Casamigos is vastly inferior in my opinion. Casamigos Tequila wants people to believe it is so smooth and well made, that anyone that wants something special and smooth, especially women...... will love it. It's not the worst tequila I have tried, but it is simply overpriced, overrated and to me has an artifical taste. If you buy a comparably priced quality tequila, you will quickly realize this.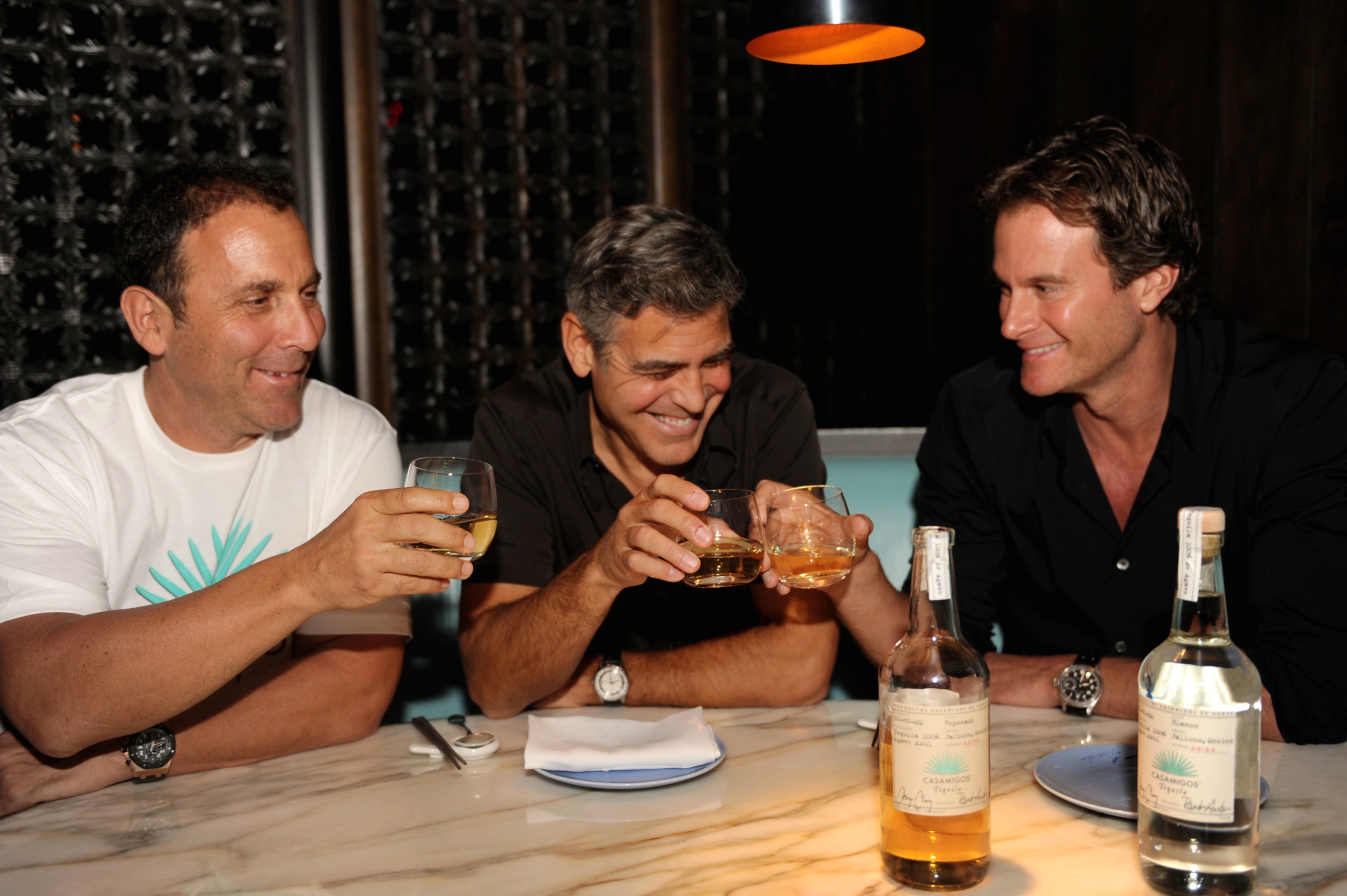 I mean everywhere you look, Cindy Crawford and her friends are sipping it, looking great, laughing, frolicking and just loving life. It's as if to say, why not join us?... have some Casamigos, and you could be like us. The back story is spectacular, being that George and Rande wanted a special and amazing, 'proper tequila'. They loved it so much that they decided to have a distillery make it for them. They named it Casamigos, meaning "house of friends" for the two houses they built next door to each other in Mexico, which they have now sold. They approached Distillery Producto Finos- NOM 1416 in the highlands (Los Altos), to make it for them.... but for ONLY them. They simply loved tequila and wanted their own, 'specially made' juice. I wonder if going to this distillery was the right move though. There are rumors of manipulated juice, additives, and possible diffuser use going on there, and I wouldn't be surprised as sales have skyrocketed, if eventually Casamigos gets its own Distillery.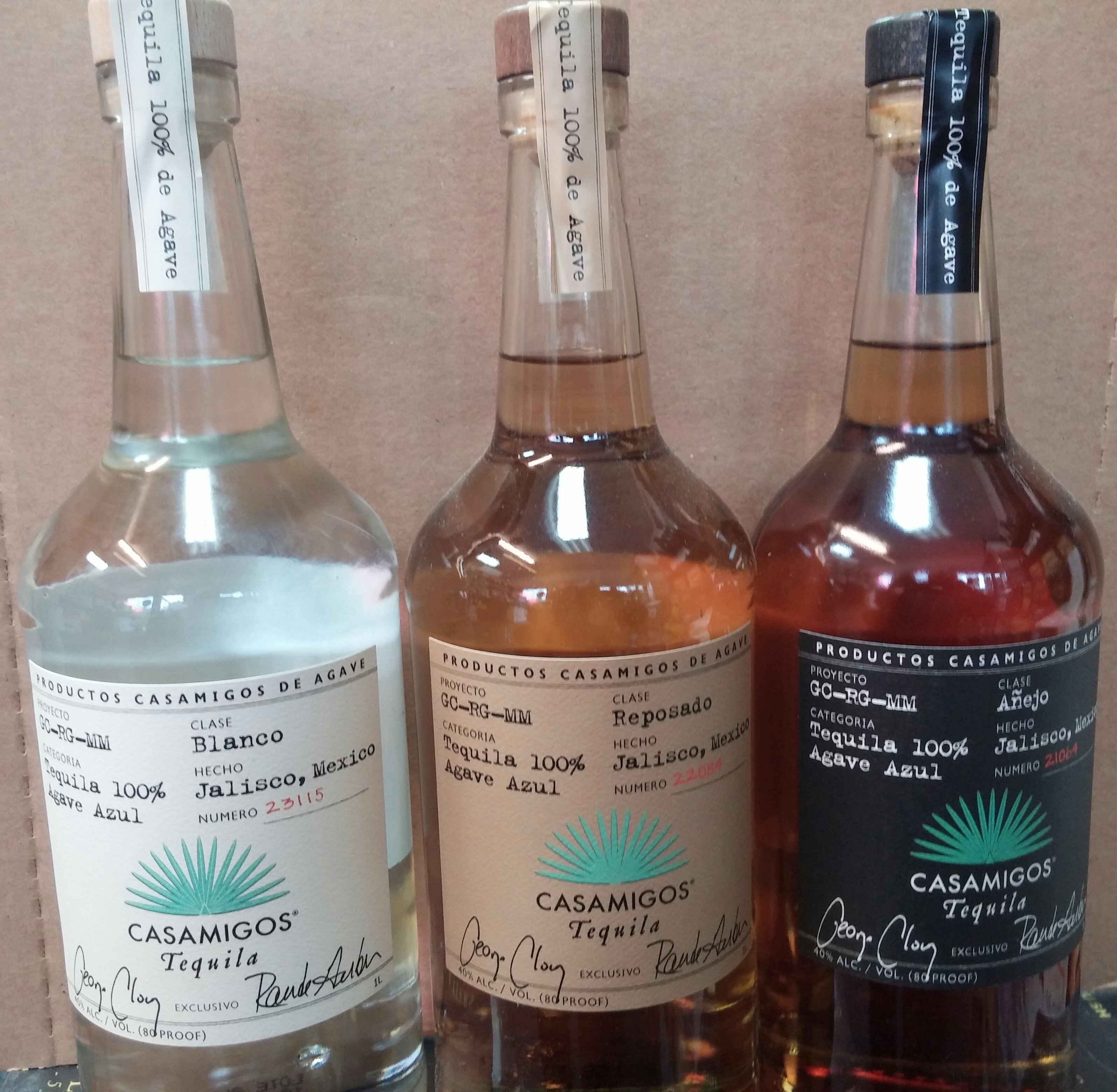 As their story goes, once they turned their friends onto it and word spread, everyone was talking about Casamigos, and their friends just couldn't get enough. So much so, that George and Rande kept telling the distillery to send down more cases. That went on for awhile, until they were notified that this wasn't sounding legal anymore, that they are making too many cases for their own use, and they have to sell it publicly. They had to go legit.... what are they going to do now? That means the public is going to get a chance to try this amazing tequila that they had all for themselves. What a great story, but are we deserving of this?
Compared to equally or lesser expensive tequilas, Casamigos just doesn't taste like quality tequila. It's overrated, over hyped, tastes artificially flavored, and is not worth the price. It's not so smooth either, and actually, it is watery, bland, hot and too sweet. One thing is for sure... it's an overly sweet and artificial tasting tequila with a tremendous sugary aftertaste. Any tequila connoisseur or anyone that has tried good tequila knows this immediately. The kicker is, it could cost up to $50 for the blanco, although ZEE Tequila online (See my- 'Buy Tequila Here' banner on this website) has it for about $37 dollars. It's much more money in other areas of the country. ZEE Tequila also has Siete Leguas, for the exact price and you can't even compare that world class quality to Casamigos. There are so many better tequilas for the same price or less, and for only $5-$10 more, you'd be crazy not to buy a top brand like Fortaleza, G4, T1, Pasote, Los Tres Tonos, El Tesoro, Alquimia etc, etc. There is NO comparison. Even my list of 'Lou's Best Blanco Brands Under $25' (SEE 'Top Tequilas' tab) has some that I consider better and tastier for $25 or less, like Olmeca Altos, Oro de Lidia, Arette, Calle 23, Pueblo Viejo and Milagro, which I personally would drink over Casamigos any day. I'd go as far as saying Senda Real at $14.99 is a better quality blanco than Casamigos. That's how overrated and over priced I believe Casamigos is. It is drinkable, but nothing special and way overpriced in my opinion. I seem to be in the minority on Casamigos, as many reviewers seem to like it, and don't seem to notice the overly sweet, manipulated taste and sugary aftertaste. I'm very surprised as I feel it's easy to notice, and all the experts I've talked with have definitely noticed this as well.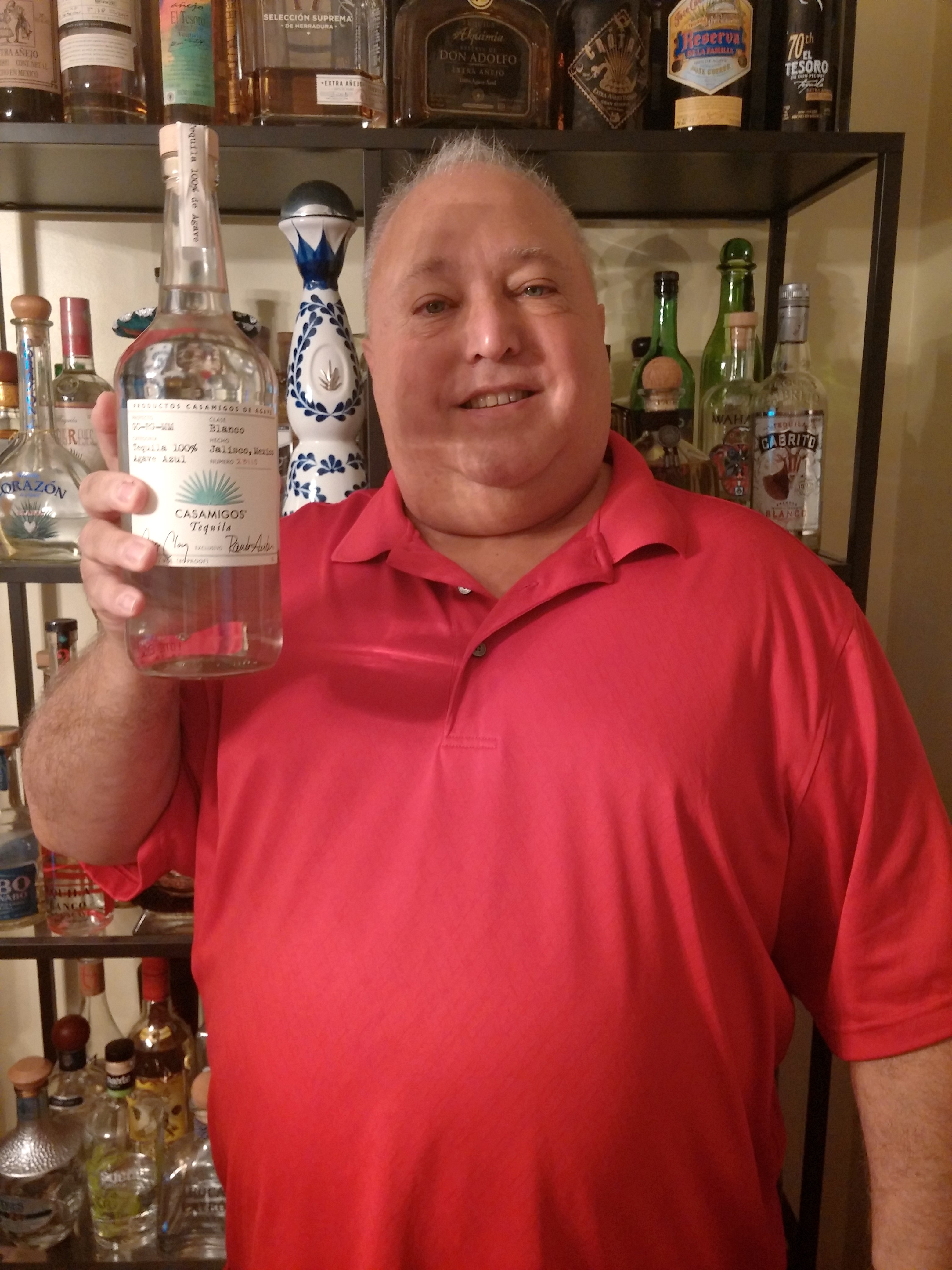 The profile is obviously designed with additives, often concentrated in liquid or powder form to achieve this smoothness and extreme sweetness desired. My friend calls it "additive jive". The Mexican Norma rules allow for 1% by volume, of additives, but this sure tastes so much more manipulated, than 1%. Who knows what's blended in here. Producto Finos NOM 1416, which happens to own a super expensive diffuser, but denies using it on it's main products, has produced other products with this similar, seemingly manipulated, overly sweet-aftertaste profile. Clase Azul has this same artificial sweetened taste, and many experts suspect diffuser juice usage, with that product.There are so many better tequilas than Casamigos, and for less money. I say..... why bother- Save Your Money!!
PRODUCTION- using a minimum of 7 year old ripe agaves, and is said to be slow cooked in traditional brick ovens for 72 hours. They use proprietary yeast, in stainless steel tanks, with an 80 hour fermentation process including some use of bagasse in part of the fermentation. Double distilled in copper pot stills. All expressions are produced to 40% abv and presented in a simple shaped bottle and a basic label, each numbered and signed.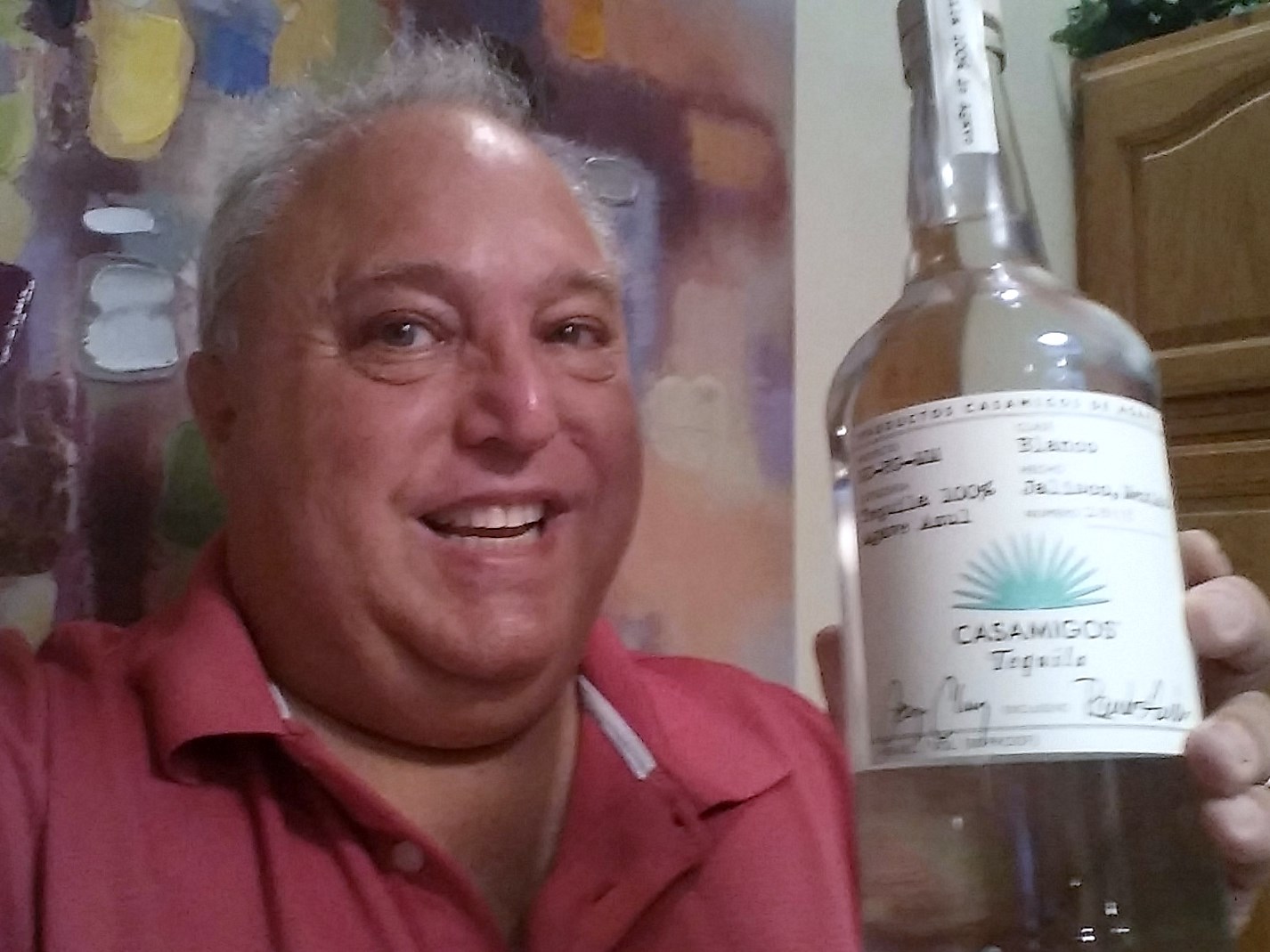 BLANCO- Rested for 2 months and at first sip it has an overly fake, overly sweet-sugary taste, that leaves a terrible aftertaste. I smell vanilla, some agave and some spice and pepper, with a pinch of citrus lemon, and some vegetal and buttery notes. Overall a disappointing artificially smooth and sweet, creamy, almost a vanilla custard profile. Not what I expect in my blanco. A simple, watery, soft, non-complicated taste. It has a hot, sugary, numbness, that thankfully doesn't take long to exit.
NOSE- alcohol, sweetness, a creamy vanilla and custard aroma. Some spice, citrus, a pinch of nuts, pepper and a soft nose.
TASTE- a light to medium oil, smooth with an unpleasant/fake sweetness, vanilla, creamy custard and hot taste. It has just a pinch of citrus, is soft but has some numbing overall.
FINISH- a very sweet, saccharin-like horrible aftertaste, a custard-like vanilla taste and a hot, thankfully quick exit.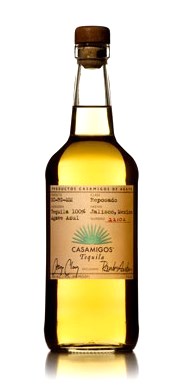 REPOSADO- Aged for 7 months in used American whiskey barrels, it's slightly oaky, sweet and creamy. There's hints of caramel and slightly nutty, with vanilla and fruity aromas. It has a silky texture, a soft, sweet and light taste, with a medium to long smooth finish.
NOSE- oaky, caramel, vanilla, a smooth buttery, soft and creamy, somewhat fruity aroma.
TASTE- thin to medium oils, sweet, oak notes, smooth but hot, with maybe a pinch of spearmint and smoke. There's vanilla, spice, some vegetal notes and a pinch of cinnamon and caramel.
FINISH- smooth but a hot numbing medium exit, with a touch of smoke and light oak.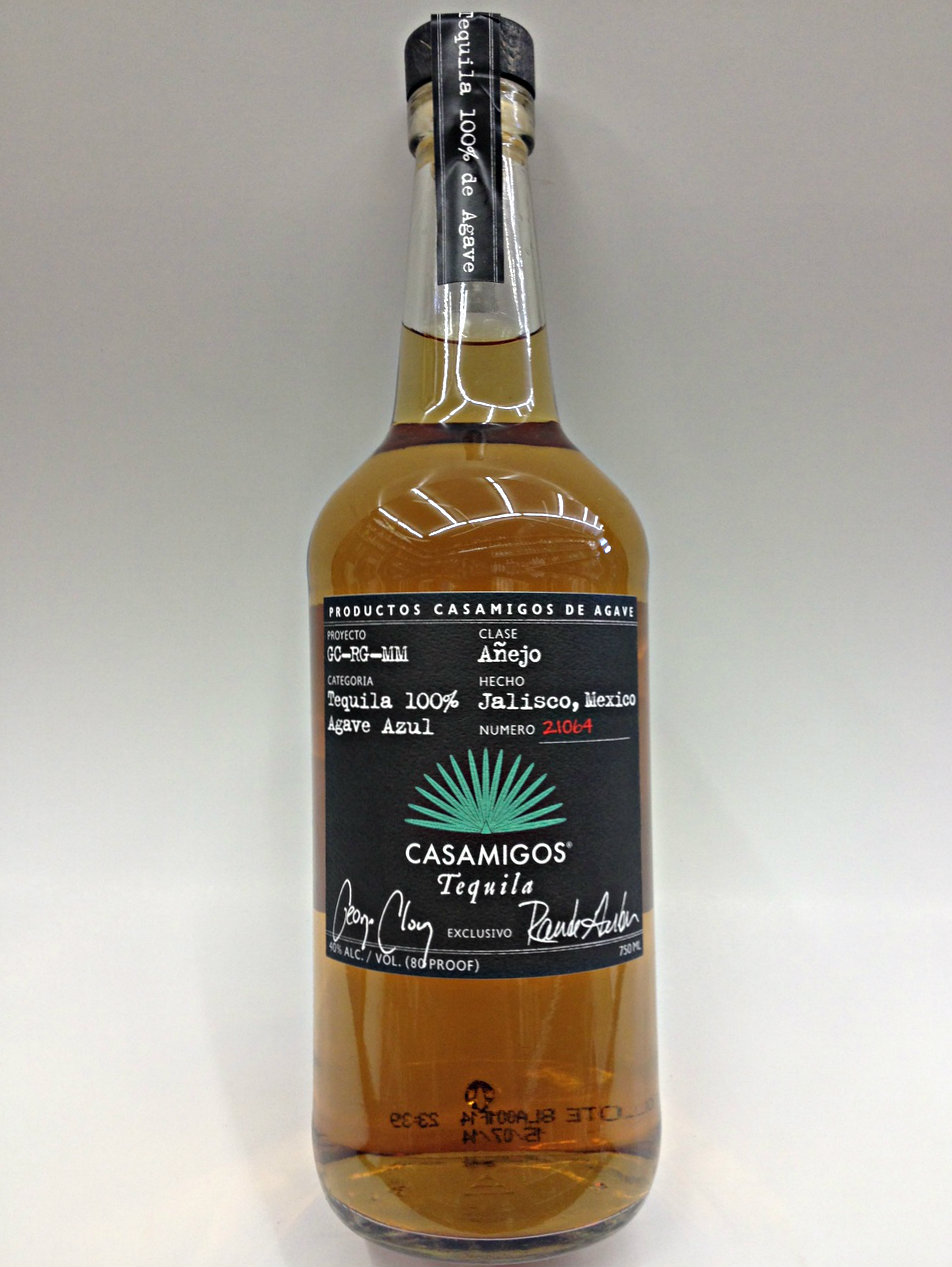 ANEJO- Aged for 14 months, in used American whiskey barrels, it has a bourbon/oak nose, is overly sweet, soft and light and not that smooth on taste. It has some creamy vanilla and custard aromas, and a pinch of cooked agave and caramel. It has a pinch of caramel and has some hot numbing heat, some spice, light fruit, and light pepper. I think it has a slight edge over the Reposado.
NOSE- a bourbon/oak nose, sweet, with some vanilla and a custard aroma. It has a pinch of brine, caramel and chocolate, with some light spice and pepper. A pinch of fruit and a soft creamy nose.
TASTE- a light to medium oil, hot, sweet, soft and sugary. It had some alcohol numbing, along with some spice, a touch of chocolate and vanilla. A pinch of cooked agave, oak and some pepper.
FINISH- Very sweet, with that artificial overly sweet aftertaste, creamy with some pepper and spice and lingering heat.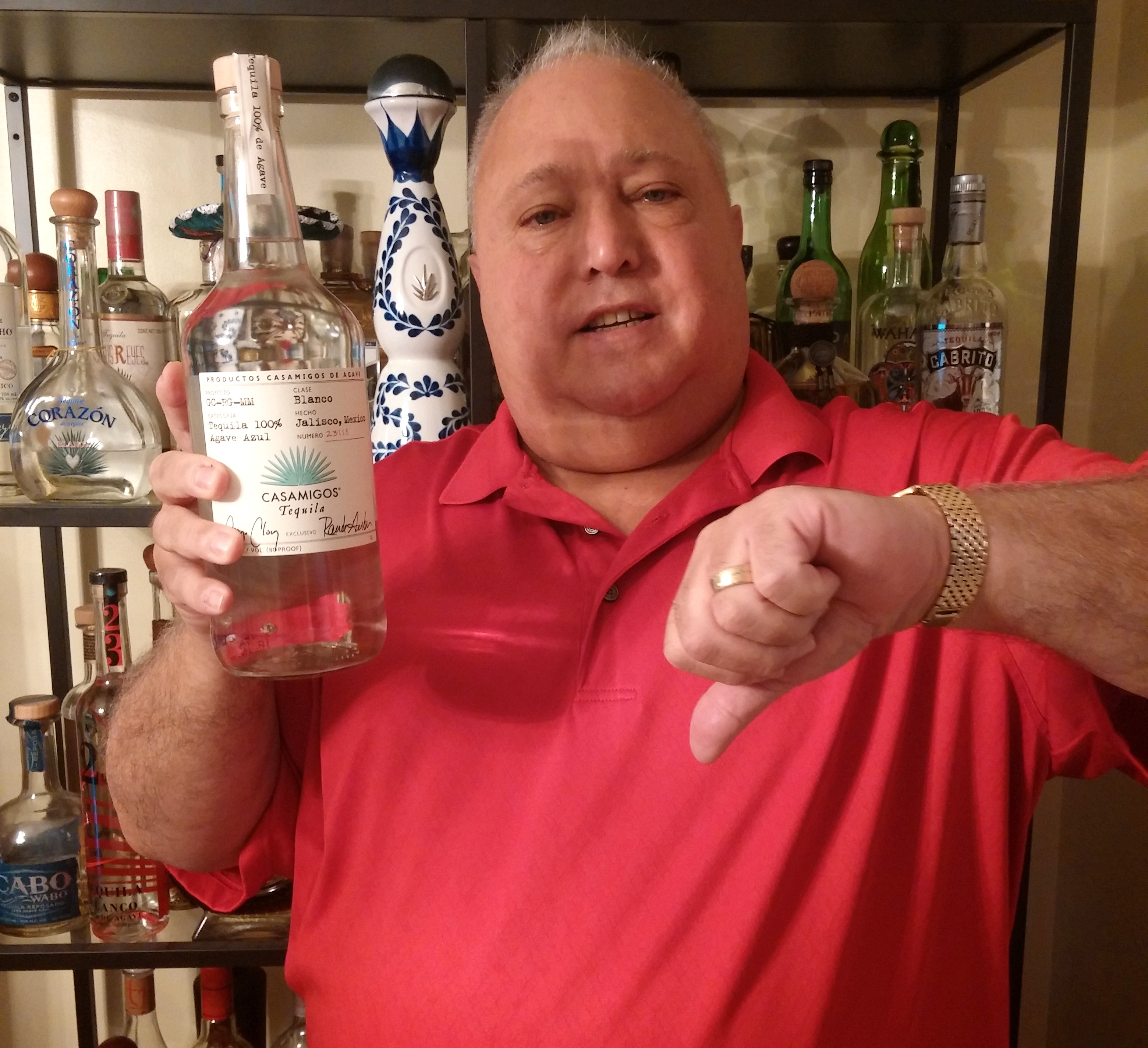 I can see how newcomers to tequila can get fooled with this advertising hype and have the impression that this is how tequila is supposed to taste. Please don't learn about quality tequila by falling for this hype, like other well marketed products out there. Do your research and search out the quality tequilas, follow tequila sites and blogs, ask questions and find tequilas made the right way. Ask around and look for more natural tasting tequilas, from respected distilleries. It's your money, and if you really evaluate Casamigos, by comparing this to the others I mentioned I truly believe you would find Casamigos artificially smooth, with a terrible saccharin/sugary aftertaste, and not as bold, complicated, or flavorful as you thought. If you notice the Clase Azul blue/white ceramic bottle behind me, it has this same artificial surgery aftertaste, and it's from the same distillery. I actually get a headache from both of these products, which doesn't happen from the other multitudes of tequilas I have tried. It has to have something to do with the added ingredients, smoothing agents and surgery flavorings used, to make this so sugary and smooth.
If you try the other tequilas I mentioned, and for LESS money no less, you will realize that the others are actually easier to drink, better tasting, have more natural flavors and are of higher quality. Not only are they without all these artificial tastes and sugary aftertastes, but you might not even get a headache.... SAVE YOUR MONEY!!
SEE Honest Reviews and REAL Top Tequila Lists and Please 'like' Long Island Lou Tequila on Facebook- HERE- https://www.facebook.com/Long-Island-Lou-Tequila-641682619241422/