Cielo Rojo Bacanora - Milder & Less Smoky than Most Mezcals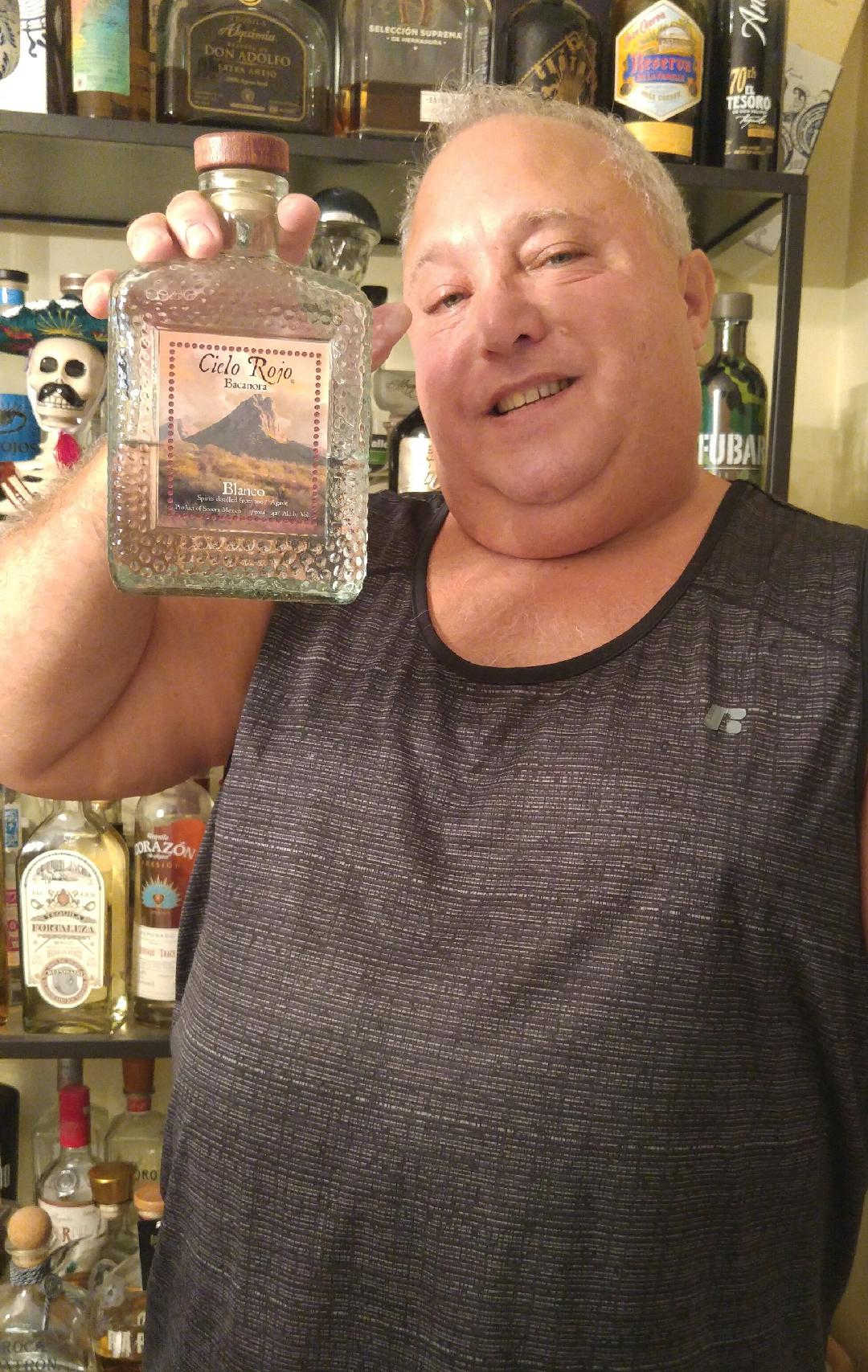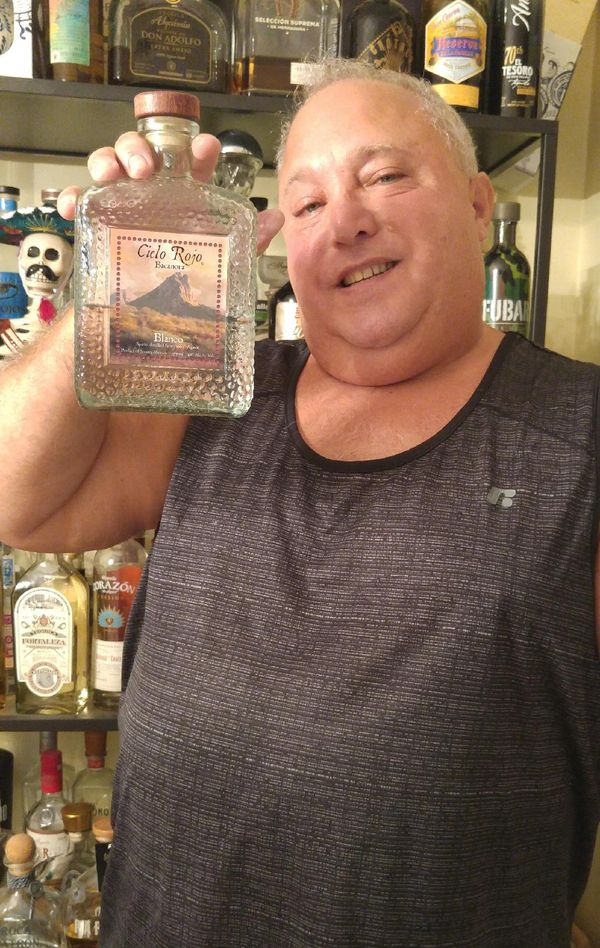 I have tasted my first Bacanora blanco called Cielo Rojo, which is the first premium Bacanora (effective Feb. 2011) to be imported into the USA, from the Baviacora-Aconchi-Banamichi appellation, of the Rio Sonora-Sierra Madre Mountain region. Bacanora is named after the town of Bacanora, which is in the state of Sonora, where all Bacanora must be made. Bacanora is one of the five Agave based Mezcals- (if you count Sotol, which 'technically' isn't an agave based product). Bacanora was illegal from 1915-1992 in Mexico and the US. This was once considered to be homemade moonshine, but has started to become popular. It is not as smoky tasting, and is milder in my opinion than many Mezcals. It is sweet and easy to sip. This rare Silvestre Maguey Agave spirit is made in limited small batches on a rustic family ranchero, just as it was prepared four centuries ago in Northern Sonora, Mexico. Cielo Rojo's literature says that "Bacanora is perhaps the purest artisanal spirit on the planet." The hand blown glass bottle, made from recycled glass shows the rancho on the sacred Tepua mountain.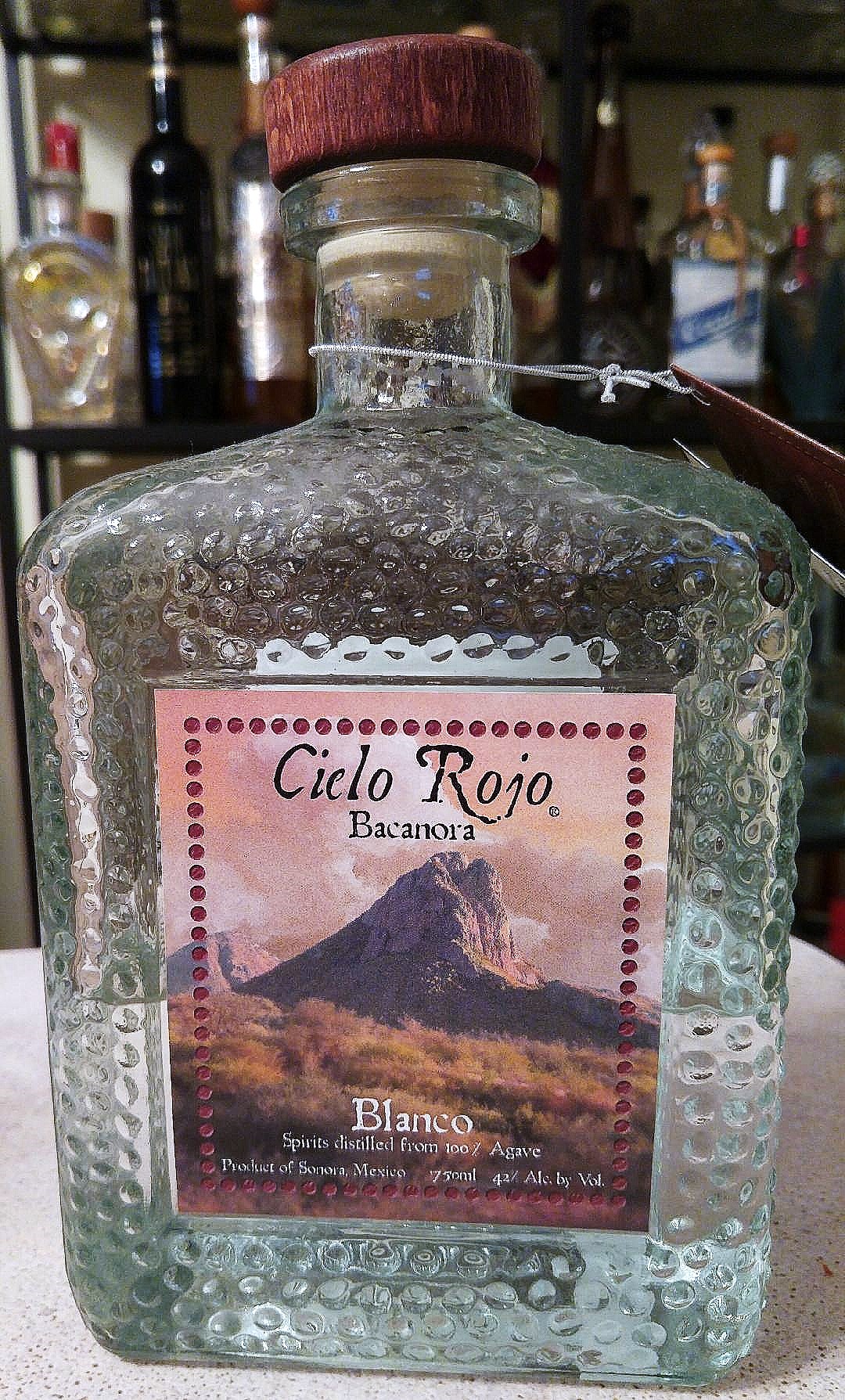 PRODUCTION- Cielo Rojo is 42% abv/84 proof and cooked liked most mezcal, in an earthen pit (ground cooking) of traditional clay and rock. Wild Silvestre agave hearts are carried by burro, from the rich red soil, after harvesting in tough steep canyons, in the Sierra Madres. The interior walls of these pits are cased with volcanic rock and heated with mesquite charcoal, and is cooked for 2 days. The mesquite is used in the cooking as well as the long fermentation process. This gives the smokey taste just like in mezcal, but I noticed it is definitely less smoky than most Mezcals. Cielo Rojo says that the production procedure is as simple as using fire, pure-spring fed water, wild yeast, and double distilled slowly in copper stills. It's methods are without a doubt very handcrafted, limited and artisanal. I had an easier time sipping this, and I prefer this to other smokier Mezcals. Maybe in some ways, you could say this bacanora is a mixture of a Mezcal and Tequila taste.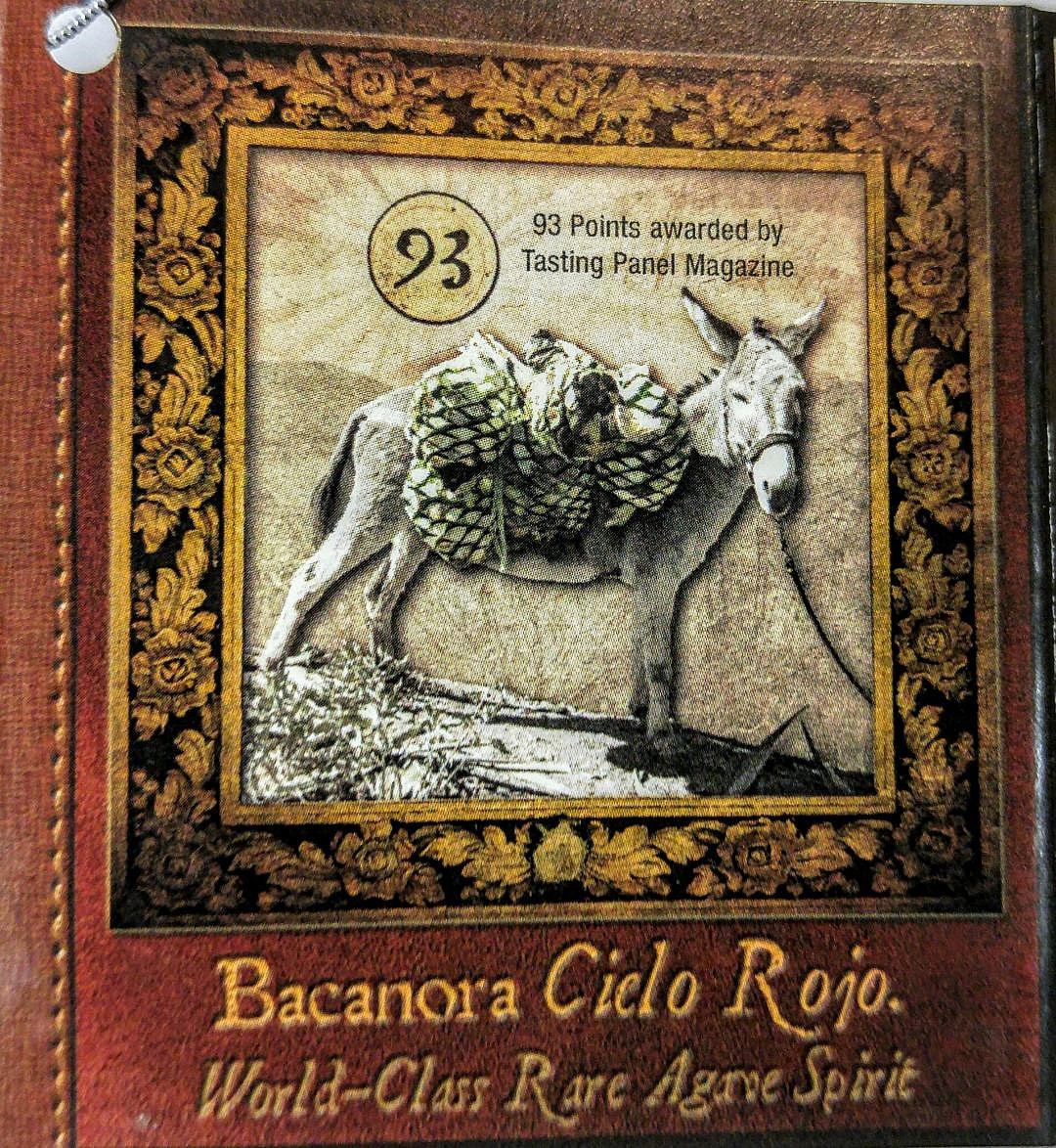 This Bacanora is about $48.99 and available along with many mezcals and a huge selection of tequilas at: http://www.oldtowntequila.com/cielo-rojo-bacanora-blanco/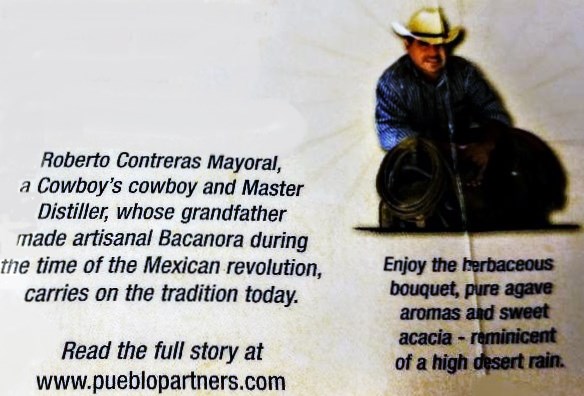 NOSE- mild smoke, citrus and some floral, with herbal, grassy and light spice aromas. Slight heat with a sweet fruity presence.
TASTE- medium oil with some heat and a smoky, slight rubber and sweet grassy taste. Some pepper, citrus (lemon) and spice, with a smooth and herbal mouthfeel. It has a buttery and creamy smooth taste.
FINISH- some heat and smoke, citrus and vegetables, with a creamy slightly spicy and grassy medium finish.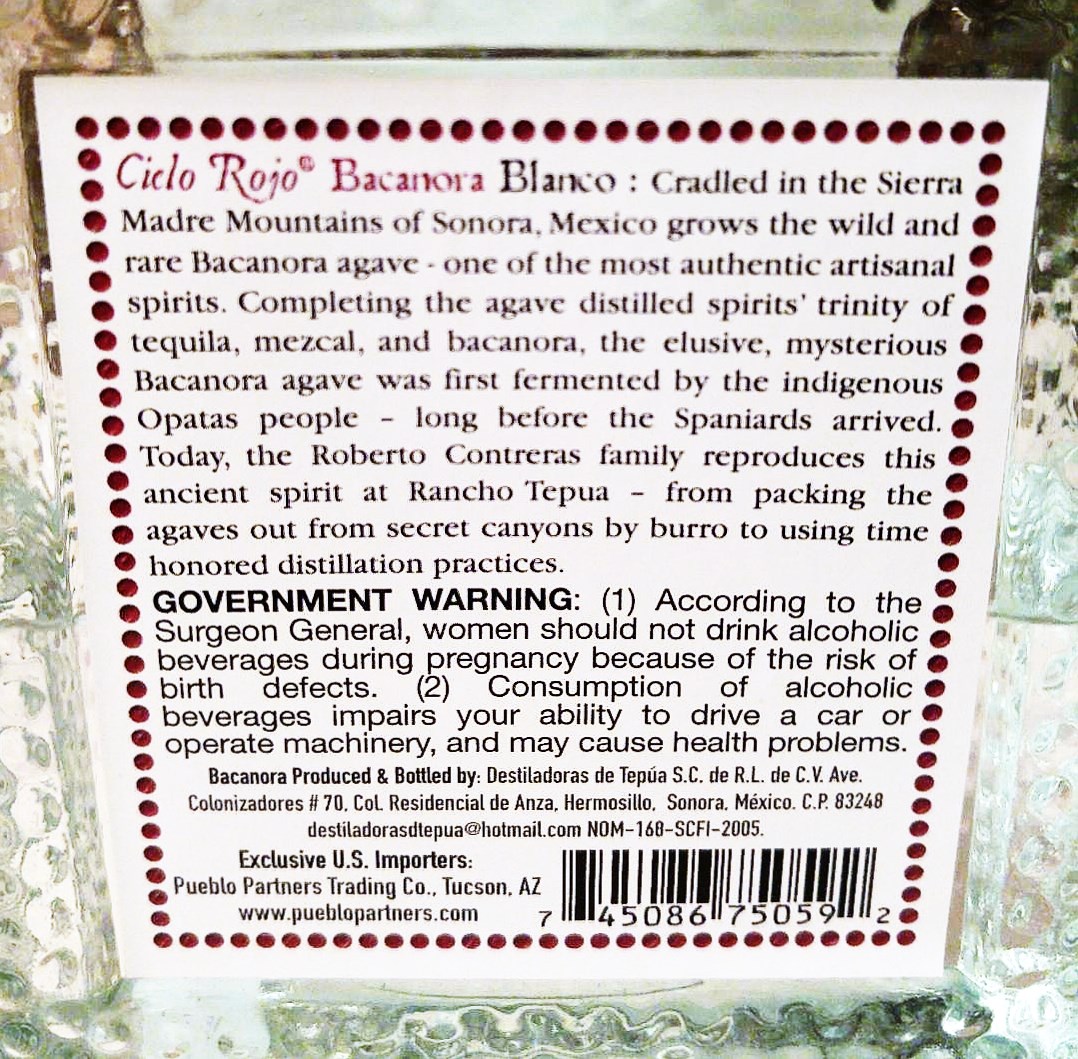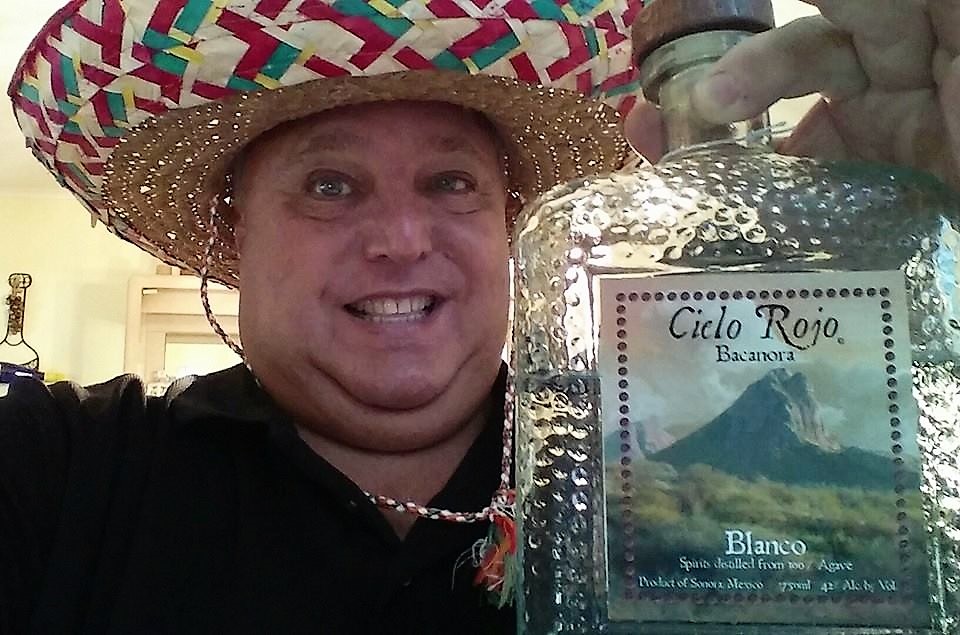 SEE More Honest Reviews and REAL Top Tequila Lists, and Please 'like' Long Island Lou Tequila on Facebook- HERE- https://www.facebook.com/Long-Island-Lou-Tequila-641682619241422/