Clase Azul Tequila - Very Smooth & Very Sweet - But It May Not Be For Everyone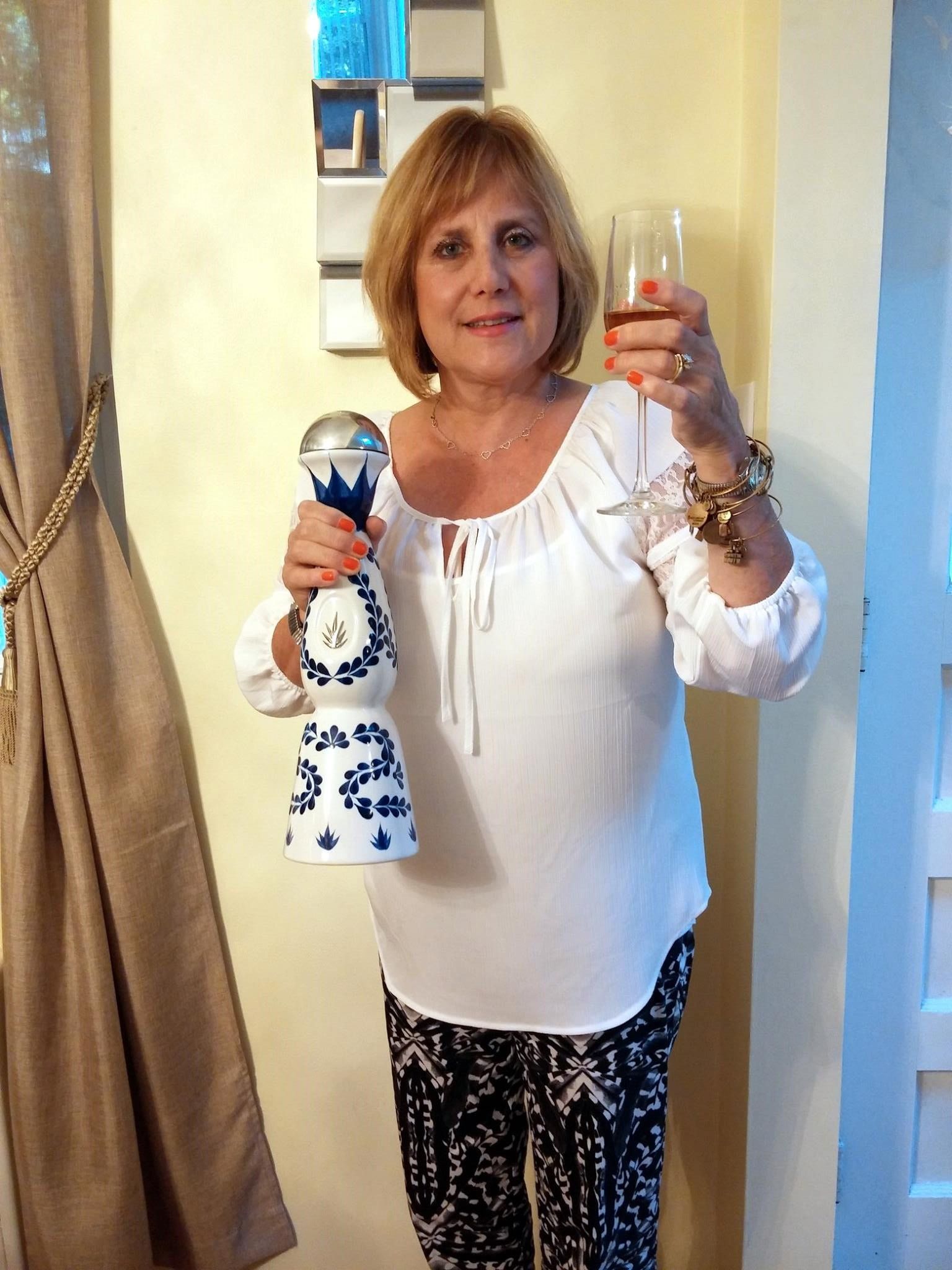 Clase Azul is made at Productos Finos de Agave at Nom 1416, in the Jesus Maria region of Arandas in Los Altos (highlands). Clase Azul is owned by Arturo Lomeli (Casa Tradicion) and he is also the master distiller. CA makes two popular affordable tequilas, the Plata (blanco) and the very popular Reposado. The Blanco sells for about $63 and the Reposado for about $75. They also make an Anejo ($400) and the Ultra Aged (1,500). These tequilas are not cheap, and they recently came out with a $200 Mezcal. Clase Azul Tequila comes in beautiful tall hand sculpted and individually painted ceramic collector bottles, which may be nicer than the juice inside.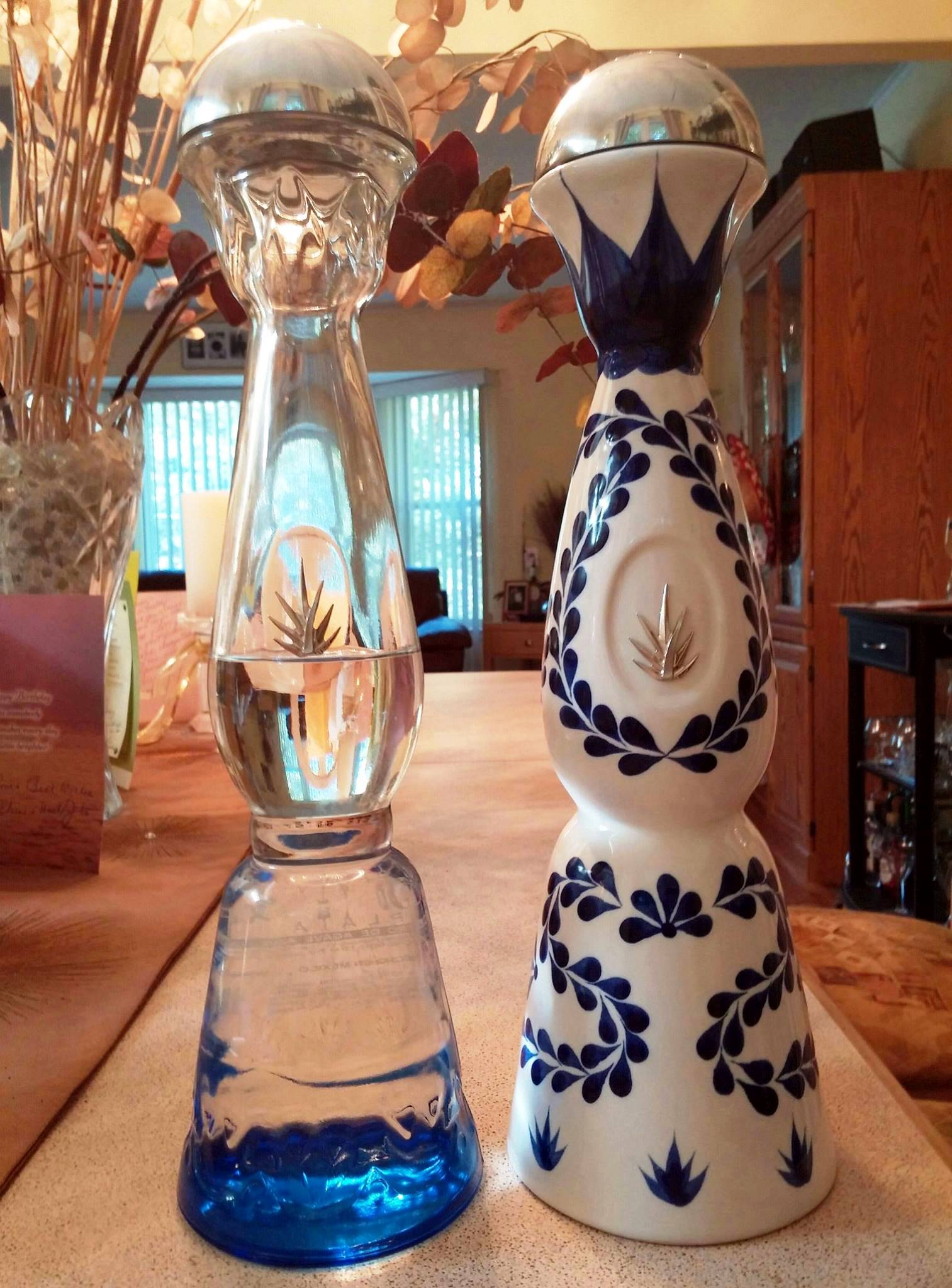 There seems to be a lot of controversy over the use of a diffuser at some point in the production procedure, with this product as with others made at PFA (NOM 1416). Many experts do not like the use of a diffuser, and this is a touchy and important issue to purists. A diffuser is considered the microwave of cooking and it's normally used for mass production. It squeezes every drop of sugar from the pina, and often creates a flat, bland, vodka-like, minty, sweet taste, almost "soul-less" that loses the character of the agave. I must say that this, is not 'completely' that, as it is actually somewhat pleasant to drink, but it is definitely too sweet for me. I think many experienced tequila lovers may feel the same way, but I know many people who love it, so Clase Azul has a place for sure.
I have been in contact with Arturo Lomeli, over the last few days and he has been very forthcoming. Lomeli assures me that no diffuser has ever been used "inside" at NOM 1416 to make Clase Azul. Think about that for a second. Anyway, he also addressed the sweet issue, as he is aware of it, but states "I always want to bring a different alternative to consumers", I like to say "We are not trying to be the best, we want to be different". I'm guessing he is going for the audience that doesn't normally enjoy drinking tequila or likes a sweet/no burn profile.
Either way, it is obvious that CA uses additives and sweeteners, probably abusing the 1% additive rule, but I am really not sure if it's total diffuser juice. If there is some portion of the production method that uses it, I believe it is limited, and/or covered up real well, but trust me- there is diffuser and manipulated juice involved here. It's enjoyable enough to drink, but without a doubt, it leaves a saccharin/splenda-like sugary aftertaste in your mouth and I actually get a headache after drinking this. This bothers me, but appears to not bother many others, and that is fine. It seems new people to tequila do like this profile, especially the Reposado, and I have been told by distributors, bartenders and owners of liquor stores that woman really love the Reposado. My wife Angela loves this Reposado and thinks it's the best tequila she has ever tried. She says it's smooth and easy to drink with no burn. She tastes cognac and says it's enjoyable, and I have heard others say the same. I also know many seasoned tequila drinkers who like this profile as well. It's all up to the individual.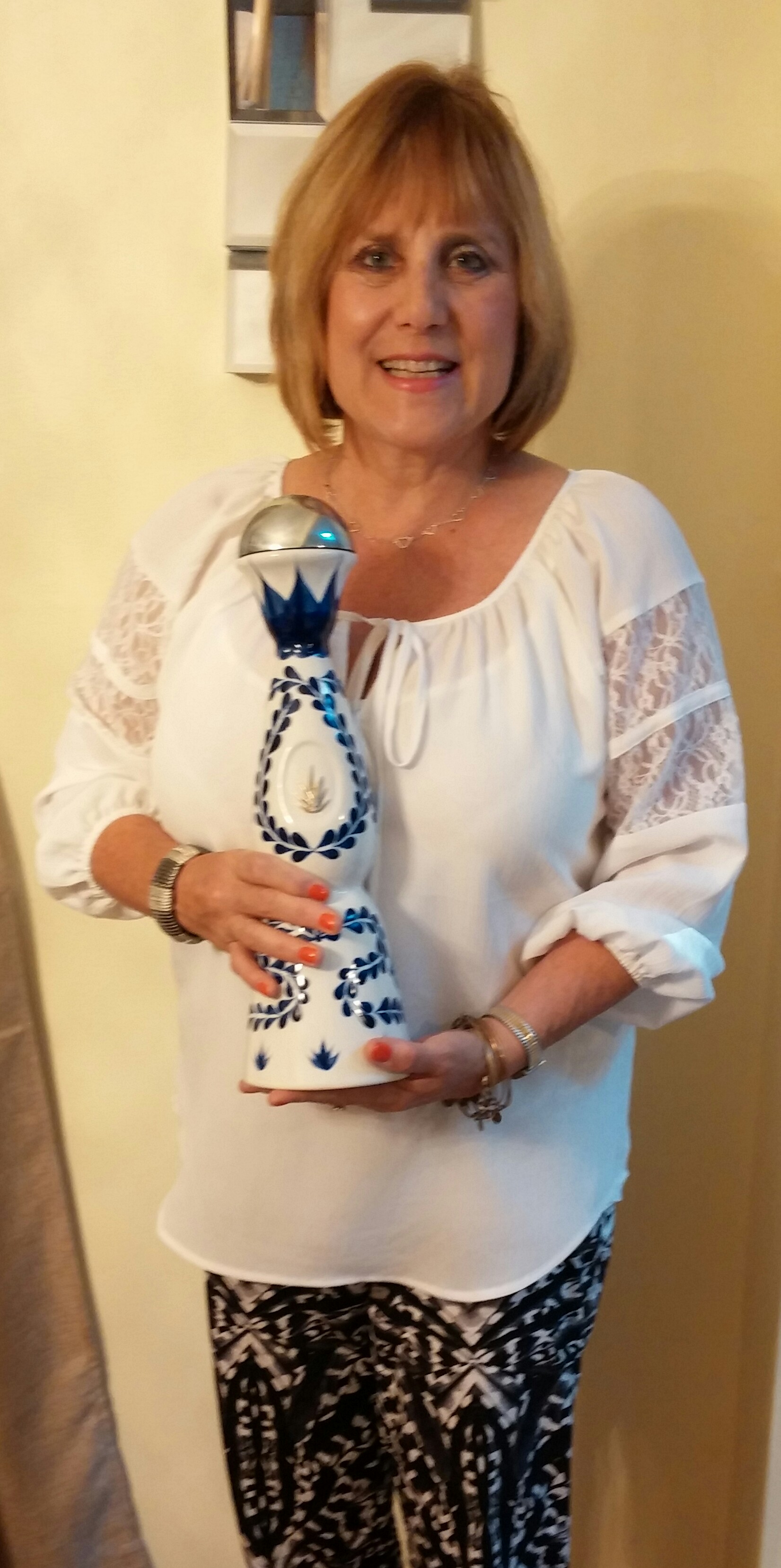 Clase Azul bills itself as a high quality tequila, which does come in a beautiful unique decanter bottle. The Reposado has zero burn, is smooth and tastes like cream soda, but even more sugary. It is more balanced than the blanco and is sweet and has a soft finished taste. I understand Arturo waits more than 9 years to harvest his organic agaves, and some say that is why it has such a sweet taste. That could be partly true. Clase Azul is said to be slow cooked for 72 hours in traditional masonry ovens, followed by shredder/roller milling. They then use proprietary yeasts in fermentation, which is possible for more of the sweetness. It then moves on to stainless steel with copper coiled pot stills during distillation. It is filtered three times for smoothness.
The double distilled 40% abv Plata uses naturally filtered purified water and the Reposado is aged for at least 8 months in second use american oak Jim Bean casts. Clase Azul says second use barrels encourage a more developed flavor profile, while fresh wood can overwhelm the taste. There seems to be confusion on if a three barrel blend using Cognac, American Oak and Sherry barrels are used in the Reposado, but after researching this and speaking with Arturo, I can say that this is not true. There are YouTube reviews, and others that are incorrect. Clase Azul's Anejo and Ultra aged classes use different barrel techniques, but the Repo is aged, as I explained.
The combination of the softer used barrels, very ripe highland agaves, their special/secret yeasts and the triple filtering could very well play a big part in why it is so sweet and smooth with no burn. I can tell you that when I drink Clase Azul, I don't taste quality, and it's way too artificially sweet for my liking. It appears Clase Azul will have a new home soon, at NOM 1595. All Arturo could tell me at this point is that the new NOM "will be part of the intention to integrate the whole chain of value in our company and create more jobs in Mexico. The Lopez Family (owners of PFA- NOM 1416) will be our business partner in this new venture". I don't really know what that is supposed to mean. Once again, there is a lot of questionable stuff coming out of this brand and this distillery.
After trying both classes of this product, I must say that there is a artificial, overly sweet aftertaste that I'm not keen on, and very little agave taste. I enjoyed the bolder Clase Azul blanco over the extremely popular Reposado. I found both the Blanco and the Reposado classes to be very similar in profile.... TOO SWEET. Not that everyone feels the same way as me, but I always say "smooth and sweet gets boring REAL fast.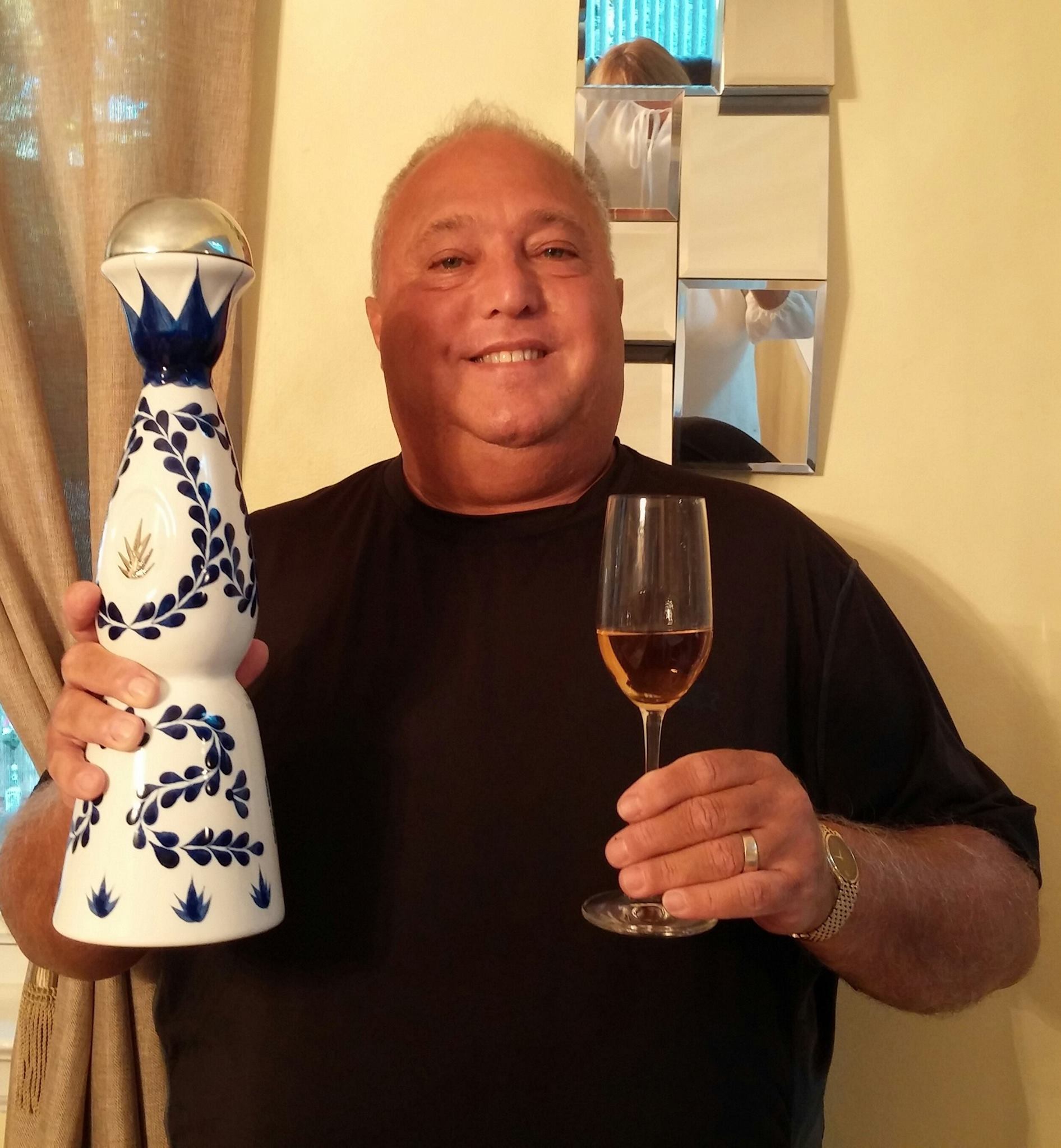 BlANCO-
NOSE- a clean, sweet, flowery, fruity aroma with a bit of alcohol and a hint of vanilla. You can taste some agave, but not a ton. There was some pepper and a hint of spice. It had a mineral (almost yeasty), grassy, spearmint aroma with a hint of smoke and vegetables. The blanco is not aged.
TASTE- VERY sweet with medium oil (fast dripping legs), some mild heat, buttery and creamy. You can taste some agave and it had a flowery, spearmint, peppery, grassy, fruity taste. The sweetness can be overpowering, but was enjoyable. I think I prefer it over the Reposado.
FINISH- had a sweet (which stays with you), clean, smooth, vegetal, buttery, spearmint, sugary exit. There is no burn, but it leaves a sweet artificial tasting sugar aftertaste.
REPOSADO-
NOSE- sweet and creamy with caramel, almond, and vanilla with less alcohol heat than the Plata (blanco). Unfortunately it had less noticeable agave as well. It had a soft, vegetal, buttery, minty, fruity aroma with some mild cinnamon, and some oak and pepper.
TASTE- thin to medium oil, mild alcohol heat with a buttery, minty, vanilla, cream soda, candy, caramel, toffee taste and is VERY sweet. It was very smooth with no burn at all. It had a balanced soft taste, with a pinch of pepper and fruit. This is an easy to sip Reposado for sure.
FINISH- smooth, sweet and soft, no burn, creamy, with a sugary aftertaste.
I would recommend trying a shot or two before buying either expression, and if you like it, and want a beautiful handcrafted and hand-painted Talavera carafe bottle in your collection, consider the $63 cost of the blanco or the $75 cost of the reposado. I think it's a good manipulated product, but definitely not a quality tequila product. For people that don't particularly love tequila and feel it has a burn and is not pleasant to drink, they should check it out. Try it, and if you like this very sweet profile, don't mind the sugary aftertaste, and like smooth with no bite.. then it's for you.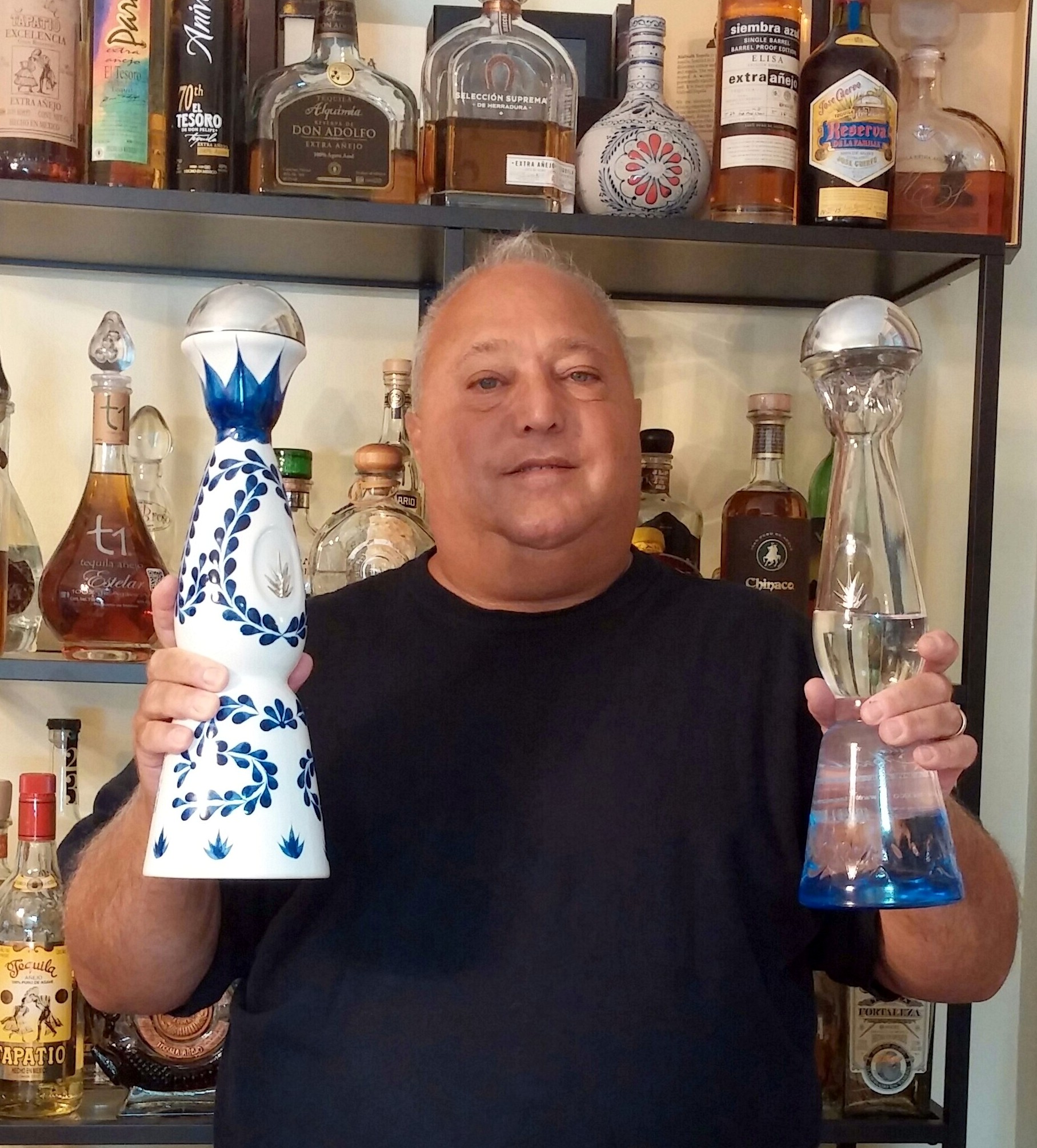 SEE More Honest Reviews and REAL Top Tequila Lists, and Please 'like' Long Island Lou Tequila on Facebook- HERE- https://www.facebook.com/Long-Island-Lou-Tequila-641682619241422/