Corazon Expresiones - Buffalo Trace Reposado - Get 'Em Before They're Gone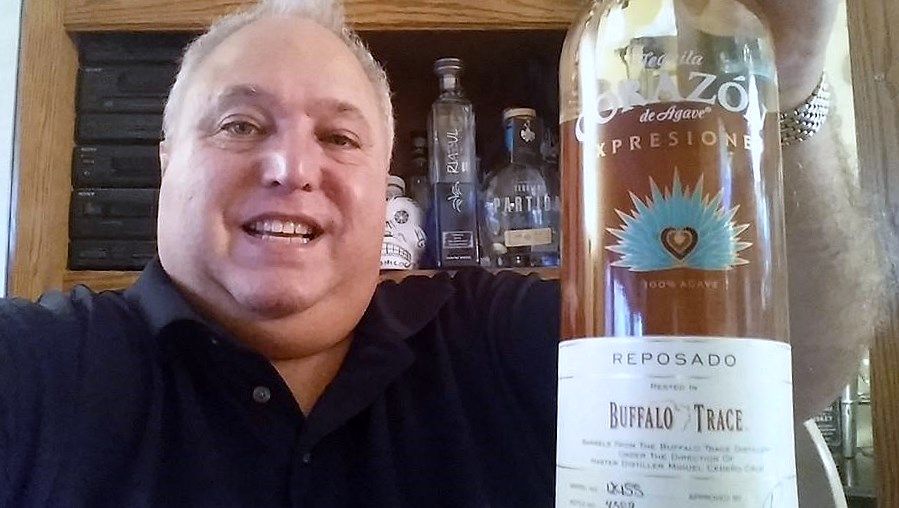 I've got to tell you, I tried a Reposado that was just unbelievable.It was the first year production (2013) of Tequila Corazon Expresiones Buffalo Trace Reposado, and it is superb. It's $70-80 or more a pop, but it's absolutely delicious. This smooth, light, caramel sweetness of Buffalo Trace bourbon, is absolutely delicious. This is a 40% abv/80 proof, 10 1/2 month Reposado aged in Buffalo Trace bourbon barrels. Think about what they did. They took world class bourbon barrels which housed world class bourbon, not standard bourbon, and they aged their traditionally made, oven cooked tequila in them. The Master distiller who created these fine whiskies, then actually hand selected these barrels. This is something really special. Corazon Tequila is part of the Gemini Spirits & Wine Company, which is owned by Sazerac. This extremely limited "experiment" provided only 6,000 bottles or less of each variety, and went on sale June of 2013. Each bottle is individually numbered, signed and hand wrapped in tissue paper. There are still some around, but it's creeping up around $80-90 now, and I would grab one for sure if you have the opportunity, if only to experience this mixture of fine bourbon and tequila. It is very nicely done, and will not be around much longer.
This small batch and limited edition (5,700 bottles made) "Expresiones" line of Corazon also features an Artisanal Edition blanco and three anejos.** Besides the Corazon Expresiones de Agave Buffalo Trace Reposado, there are the George T. Stagg, Sazerac Rye (only one at 90 Proof), and the Van Winkle family of Anejo tequilas, aged in these wonderful ex-bourbon barrels, from some of the most in-demand whiskey. This limited run line of tequila, explores the relationship between aged tequila and the fine whiskey that was initially used in these bourbon barrels. Corazon de Agave Expresiones is produced at Tequila San Matias de Jalisco- NOM 1103- in the Los Altos (highlands) region of Jalisco. Corazon acquired the best barrels from the Buffalo Trace Antique Collection in 2010' including 21 barrels from each category of George T. Stagg, Sazerac Rye 18, Old Rip Van Winkle and Buffalo Trace. Tequila expert David Grapshi, brought together a 3 man dream team, to put this all together (see rear label below). Corazon used these award-winning barrels from Buffalo Trace, providing it's own flavor and unique characteristics to their tequila. As reported they were then stored in the first row at Casa San Matias aging facility in Acatic, in the highlands (Los Altos) of Jalisco, insuring the ideal level of air flow to aid in the aging process.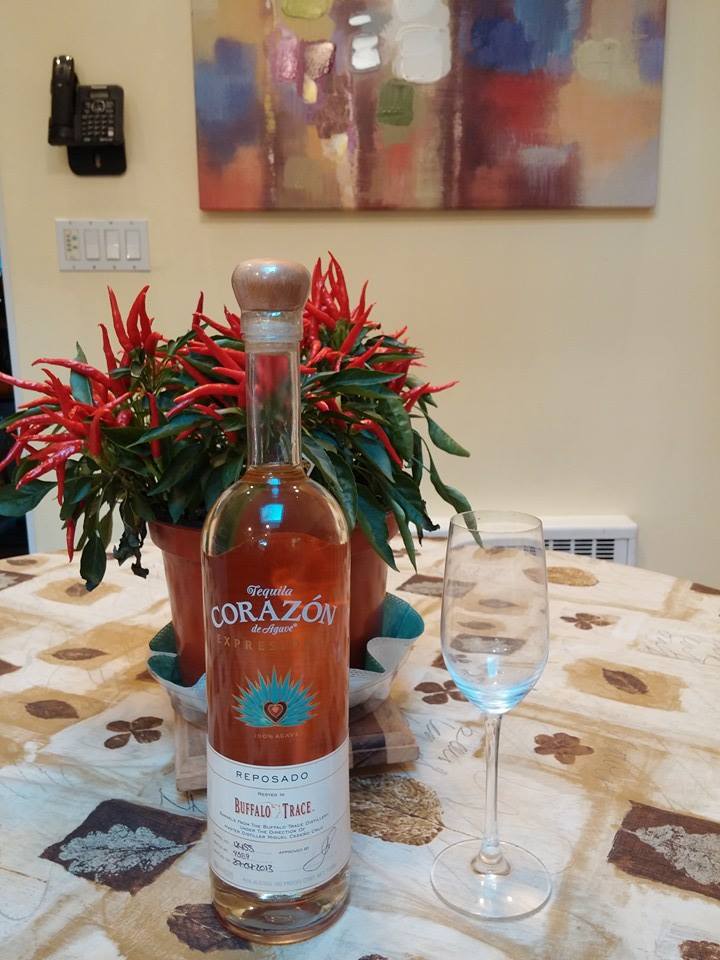 PRODUCTION- Corazon selected only the most perfect agave, that met their master distiller's high standards for maturity, sweetness and flavor. The agave was slow cooked in stone/brick hornos, shredder/roller mill crushed, and then fermented in stainless steel, using proprietary yeast (open air). Distillation is double distilled in stainless steel pot stills. Natural spring and well water is used. The blanco juice is used as the base for all the Corazon Expressions. This Reposado is aged 10 1/2 months in these Buffalo Trace bourbon barrels.
Corazan de Agave Expresiones Buffalo Trace Reposado- A light color with a light and simply delicious flavor profile, the nose is soft, light and sweet, with a fruity (apple/apricot/pear) aroma, with an almost wine taste it to. It is a peppery, light, and oaky, with some floral aromas. The taste showed thin to medium oil, had a little alcohol heat, was sweet, soft, fruity, peppery, spicy and velvety smooth, with some vanilla, honey and caramel notes.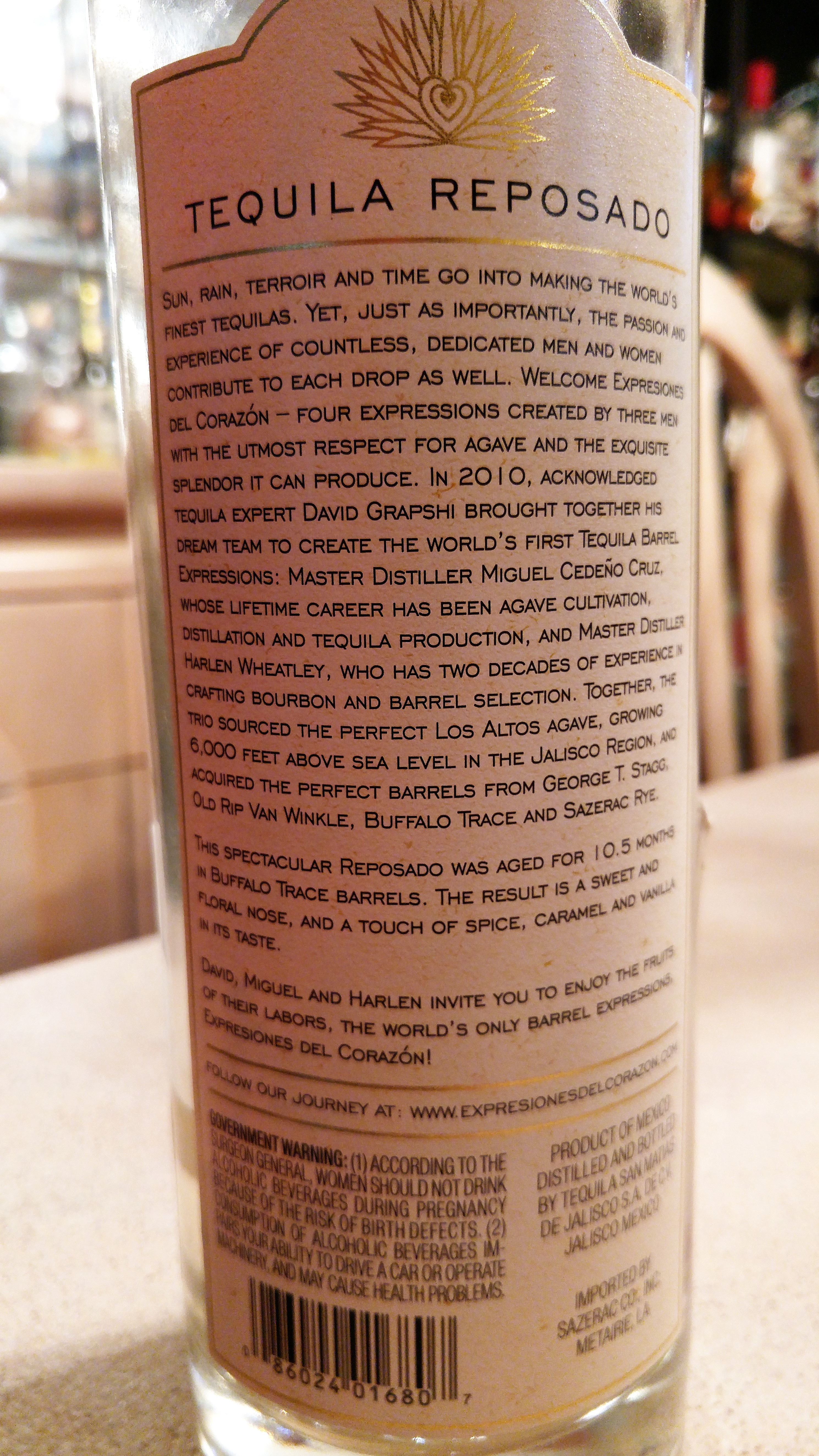 NOSE- soft and sweet, fruity (apple/apricot/pear), with almost a wine-like, light oak aroma with a pinch of brine, pepper and a touch of spice and floral.
TASTE- thin to medium oil, with a bit of alcohol heat, soft and sweet agave notes. There's some spice and peppery notes with the oaky light bourbon flavors combined with cinnamon, caramel, fruit, vanilla, and a pinch of floral flavors and velvety smooth.
FINISH- sweet and spicy notes for a long, tasty and balanced finish.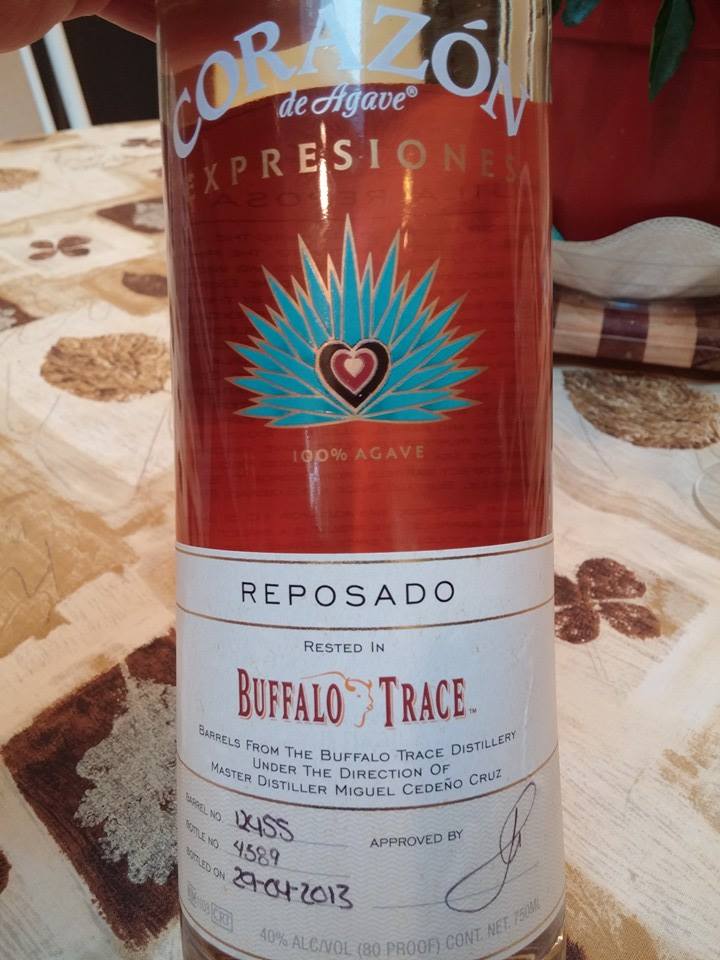 This is special stuff and it's limited, and getting harder to find. It's just so light, flavorful, drinkable and tasty. It's absolutely delicious, you gotta try this, and Now!!.. before there is no more.
SEE More Honest Reviews and REAL Top Tequila Lists, and Please 'like' Long Island Lou Tequila on Facebook- HERE- https://www.facebook.com/Long-Island-Lou-Tequila-641682619241422/