Dos Almas Plata Tequila - Sweet Heat & Agave Rawness In a Bottle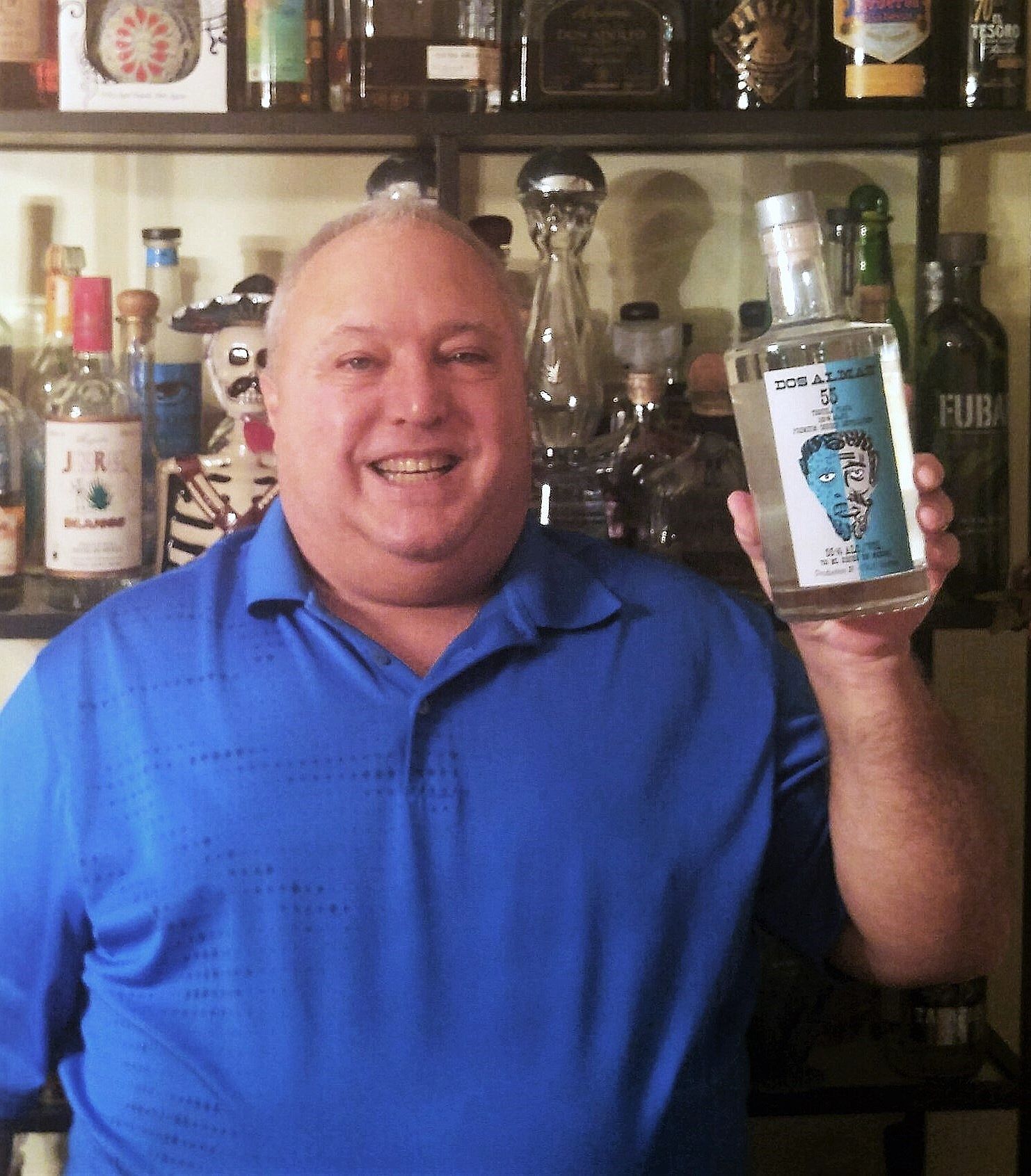 Dos Almas is a new tequila brand by Emilio De Soto and produced at La Cofradia- Nom 1137 in the El Valle (lowlands) area of Jalisco. Dos Almas means two souls, referring to the Old World and the New World. Emilio De Soto is the Founder, President and Maestro Tequilero at Dos Almas Premium Craft Tequilas. De Soto owns other companies as well as a triathlon gear company, as he is a triathlete himself, but his love is tequila. Dos Almas products are made entirely of certified organic ingredients, and Dos Almas is in the process of certification. They like to say that they are doing things in a way that coincides with the soulful lifestyle they live at the beach in San Diego. This is a tasty, strong and very potent- 110 proof/55% abv Plata/Blanco, which is not for the faint-hearted or beginners into the world of tequila. Dos Almas is tequila that is made for tequila connoisseurs and aficionados, who like the pure rawness of the agave flavor and often in the high-proof range. Emilio likes to say "this young tequila has never seen the inside of a barrel, and has nothing added and nothing removed." There isn't even water added to it, as it is distilled directly to proof and simply bottled....Oh Boy!! At this time, Dos Almas only makes their high-proof Plata and a Cinnamon Tequila Liqueur. This is a first production with only 1300 bottles.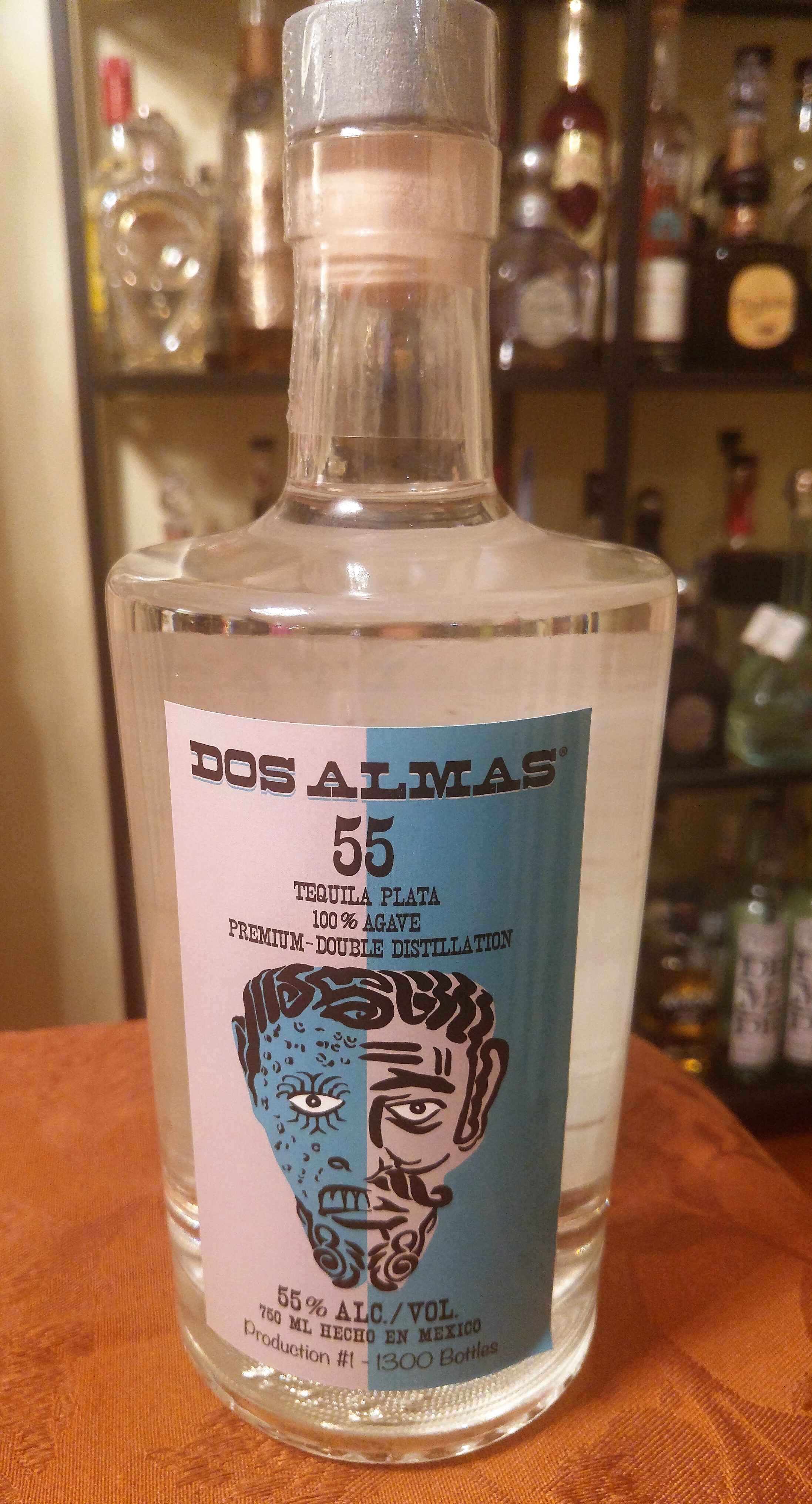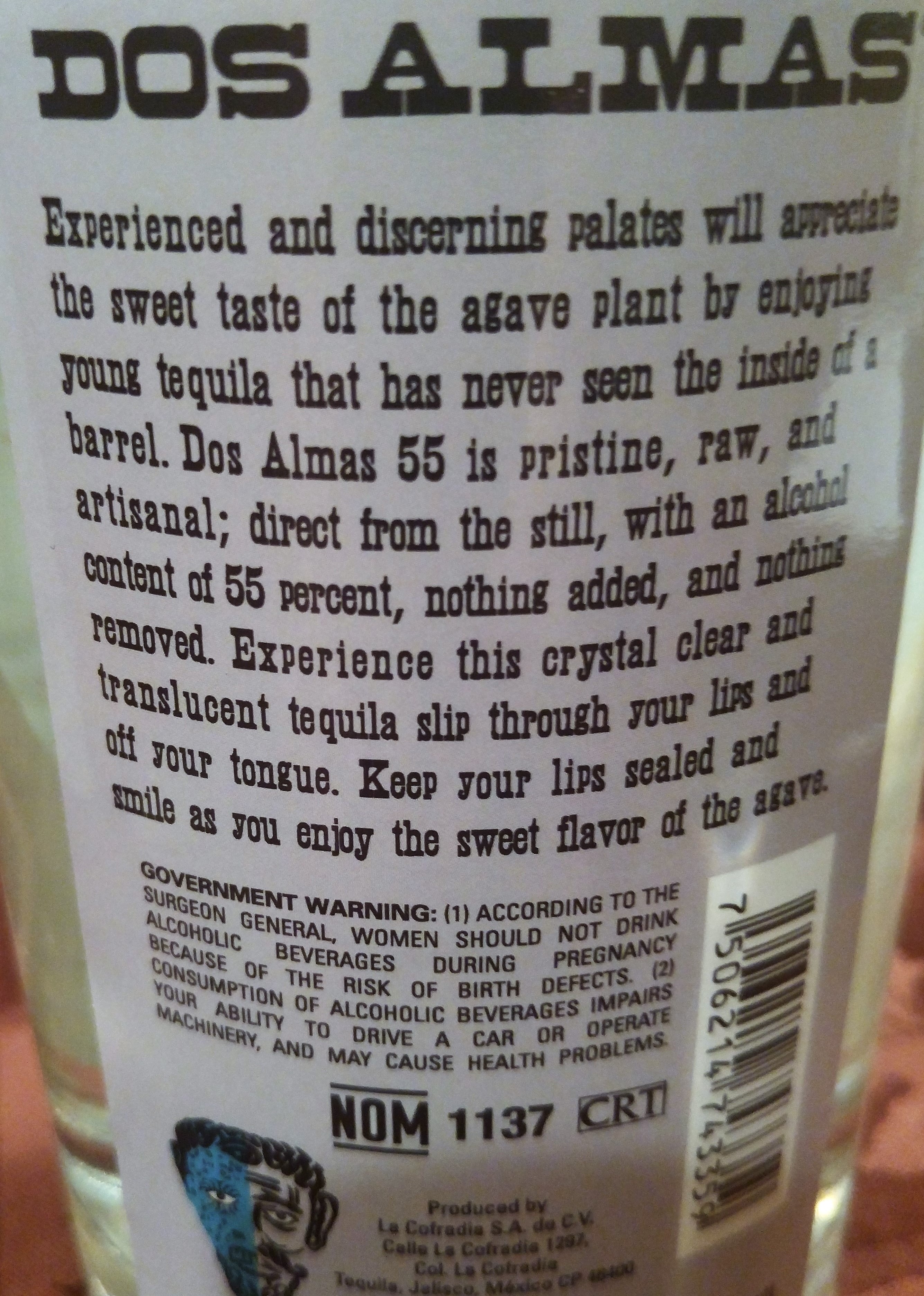 What I like about this overproof high octane blanco, is that is not rested at all and bottled straight from the still. It may be the only 110 proof blanco that is not rested and definitely the only 110 proof unrested blanco using screw milling. The price is a little high at $79.99 and it is being sold in the United States through Zee's Old Town Tequila Superstore, but you know what... it's worth it. Dos Almas is a high end, high quality, high-proof, hot, sweet and tasty blanco, for people willing to spend the price, who would appreciate the rawness, greenness and brightness of this tequila. De Soto told me "we are not just bottling stock tequila from unknown sources and slapping a label on it." This is some serious juice, trust me on this folks. Dos Almas high proof reminds me of El Caballito Cerrero- one of my all-time favorites, which I cannot get anymore. This is the closest I've tasted to that tequila, and that tequila is worth this price, when and if you can find it.
Although there are other high octane blancos out now or coming out, this is quite unique and quite good. Remember Tapatio 110 is aged for 180 days in stainless steel, and others are close to or only slightly over 90 proof. Not many, unrested 'still to bottle' 110 proof blancos are available if any, and this is likely the ONLY unrested 110 proof blanco using screw milling.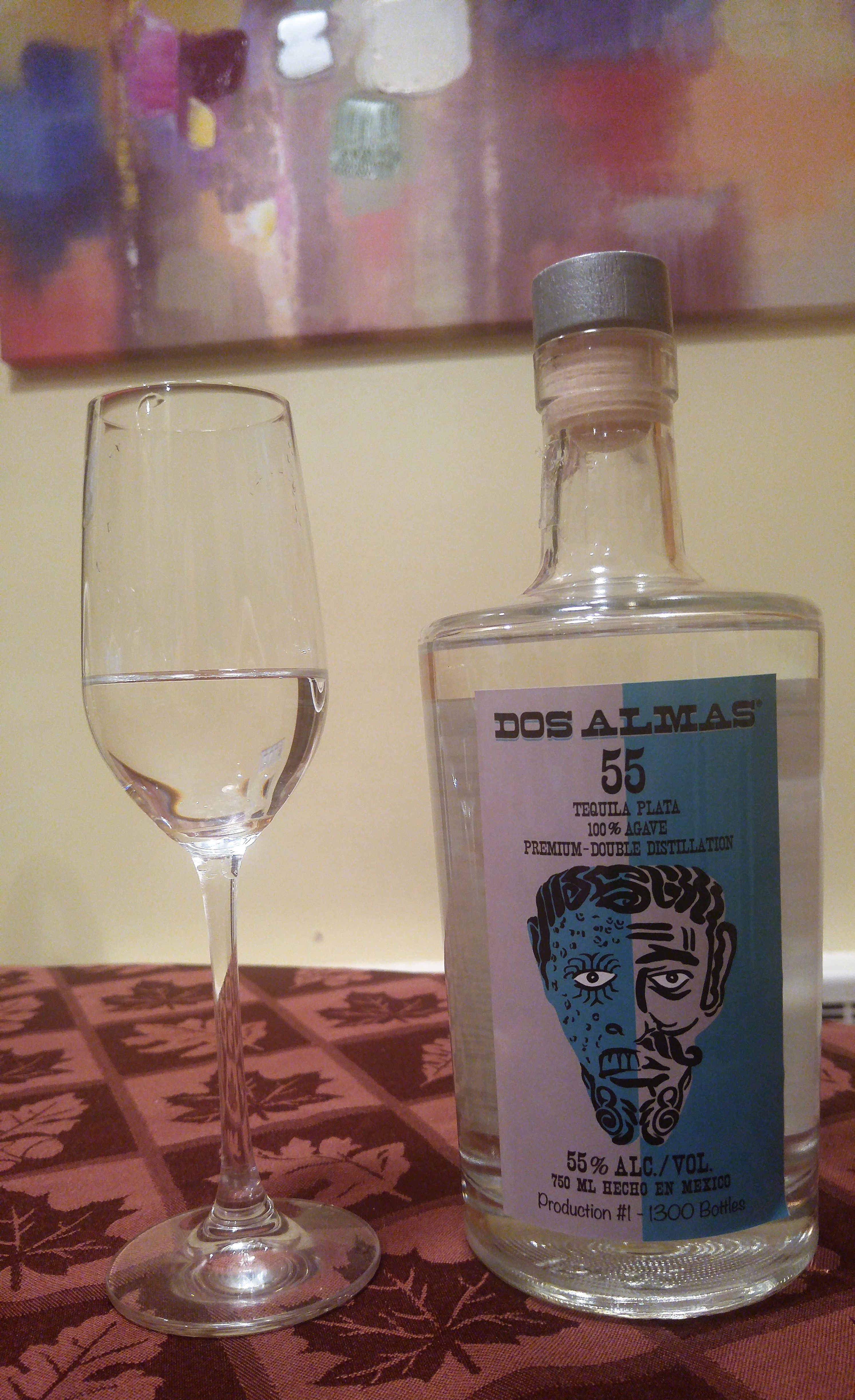 PRODUCTION- The agaves are from Tepatitlan in the highlands (los altos) region, and trucked down to El Valle, to the La Cofradia distillery. They are slowly cooked in stone & brick hornos (ovens) followed by a screw mill, which gently squeezes the cooked agave in a different manner, some say a softer manner without damaging the fibers compared to a shredder/roller mill, which cuts the fiber or a tahona which crushes the agave. Natural Fermentation in stainless steel tanks is followed by double distillation in stainless steel with copper coil pot stills. Note that many products at La Cofradia are triple distilled, and that is not always my favorite type of tequila, but this is only double distilled. The last process is the proprietary filtration method, which leaves a slippery, crystal clear and icy tequila, untarnished by the dilution of water.
Dos Almas Plata/Blanco- approx $79.99 at ZEE Tequila Superstore. This bottled 'straight from the still' organic tequila, is one sweet and hot tequila. I love this pure, high octane juice. This is as agave forward as it gets, and this delicious sweet agave shows brightly, in the aromatics along with pepper, spice cinnamon, some citrus, and light smoke. It has a taste of hot and spicy pepper with anise and cinnamon. This is one hell of a blanco and I can't say enough about it. Dos Almas is just so pure, so green and so sweet. It's for sipping of the highest degree, and although I sipped mine from a Riedel, those that are not accustomed to this heat, may benefit from a snifter or neat glass. Letting this sit will be optimal. This is made to be sipped slowly and savored.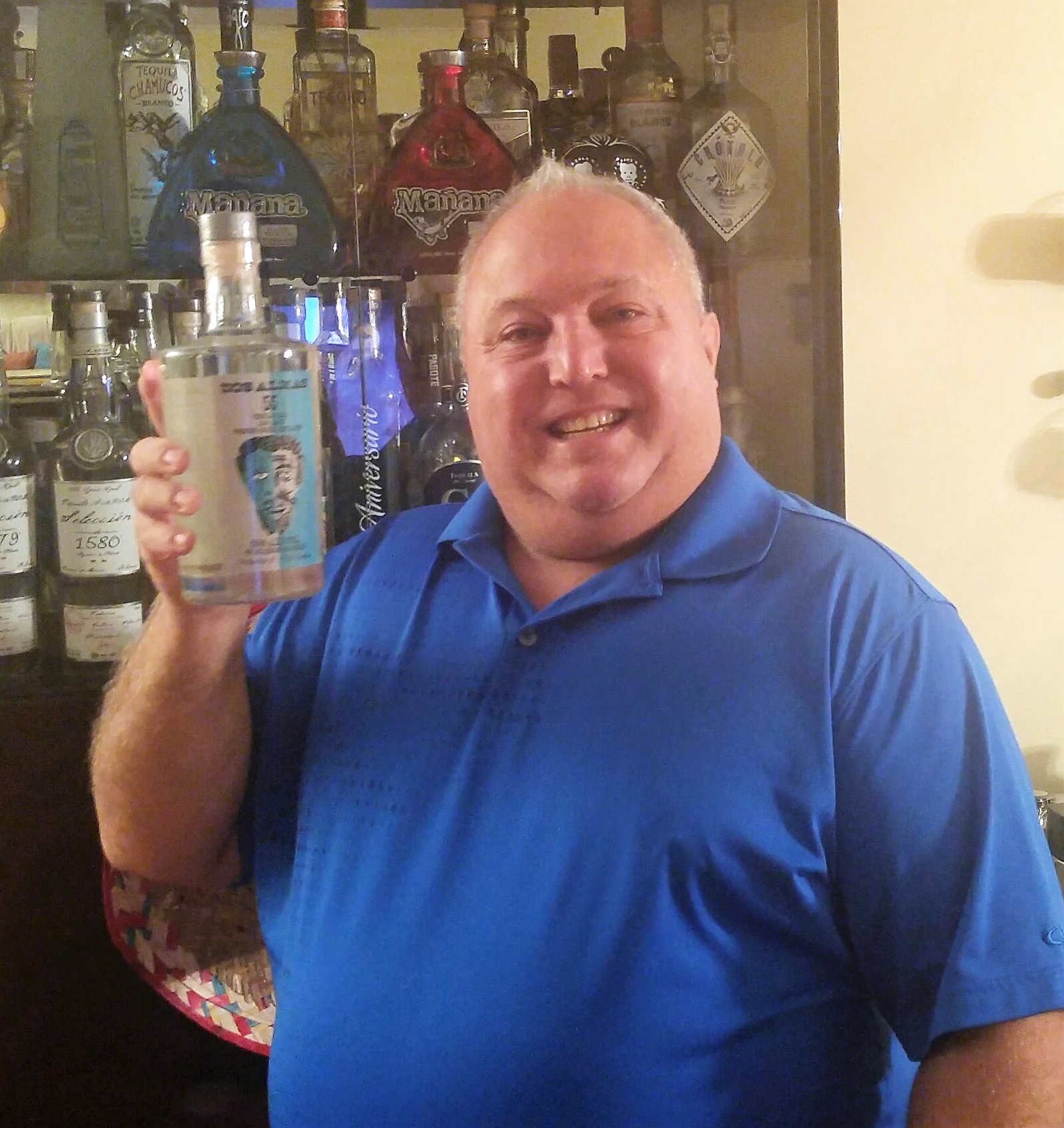 NOSE- ridiculous agave forward sweetness, pepper, raw and so green, spice, cinnamon, some citrus, earthy and light smoke.
TASTE- medium oils, hot, spicy, pepper, with anise (licorice) and cinnamon.
FINISH- spice, pepper, and nice sweet agave, heat with a nice tingle, and some cinnamon taking you out (in more ways than one) with a medium to long finish.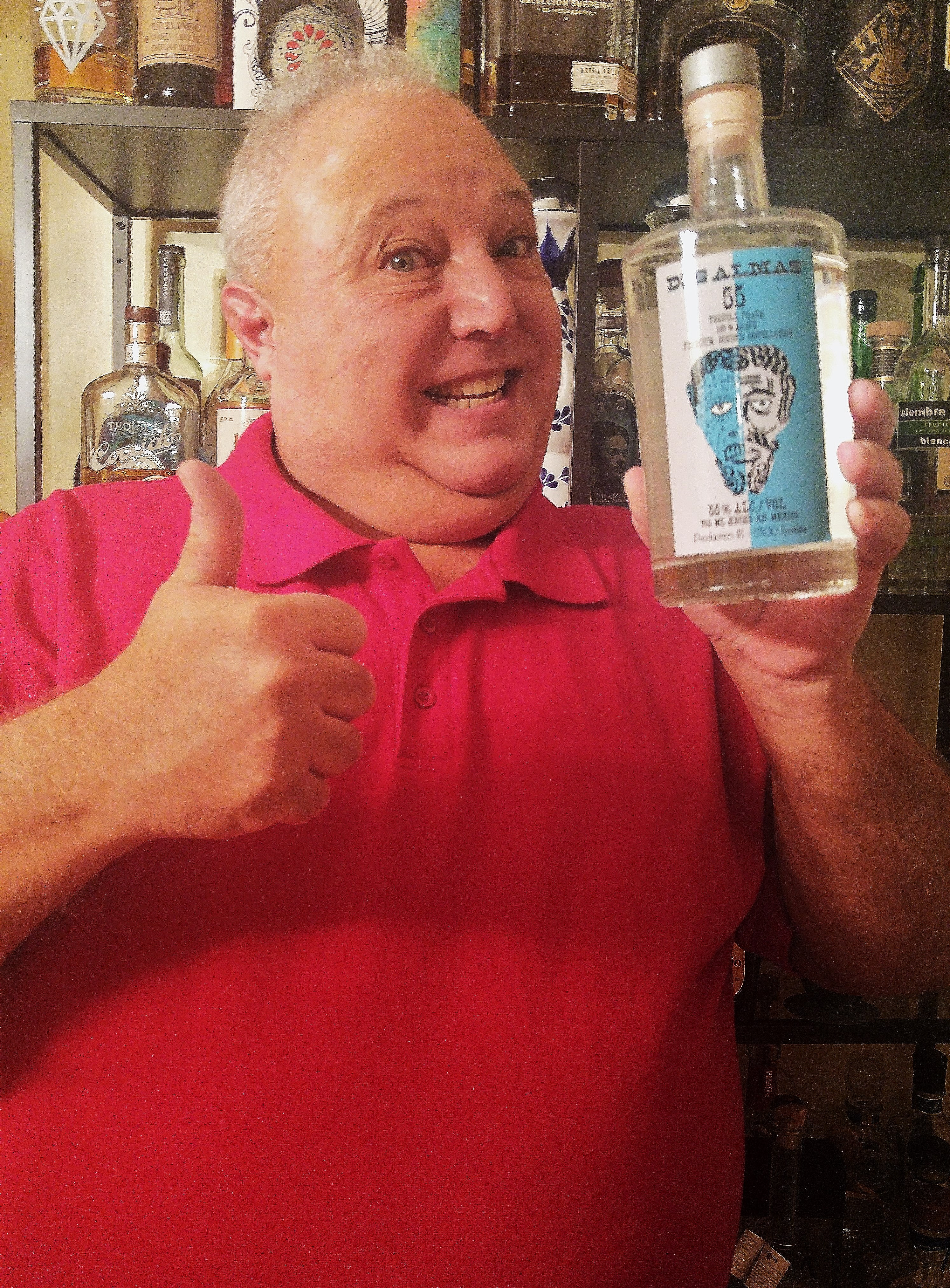 Dos Almas 55% Blanco is no joke. This is the real deal, a real pure, clean, strong blanco that is total high octane in brightness and purity. This is as agave forward as you're going to find, and seems clearer than water. HOT....NEAT...and OH SO SWEET Tequila. For about the price of a good anejo, you need to have one of these in your house to know what a fine, high quality and high octane agave forward blanco is supposed to taste like. This is HOT STUFF and I love it. It's truly.... Agave Rawness in a Bottle.
SEE More Honest Reviews and REAL Top Tequila Lists, and Please 'like' Long Island Lou Tequila on Facebook- HERE- https://www.facebook.com/Long-Island-Lou-Tequila-641682619241422/