Terralta Tequila - It's out of this world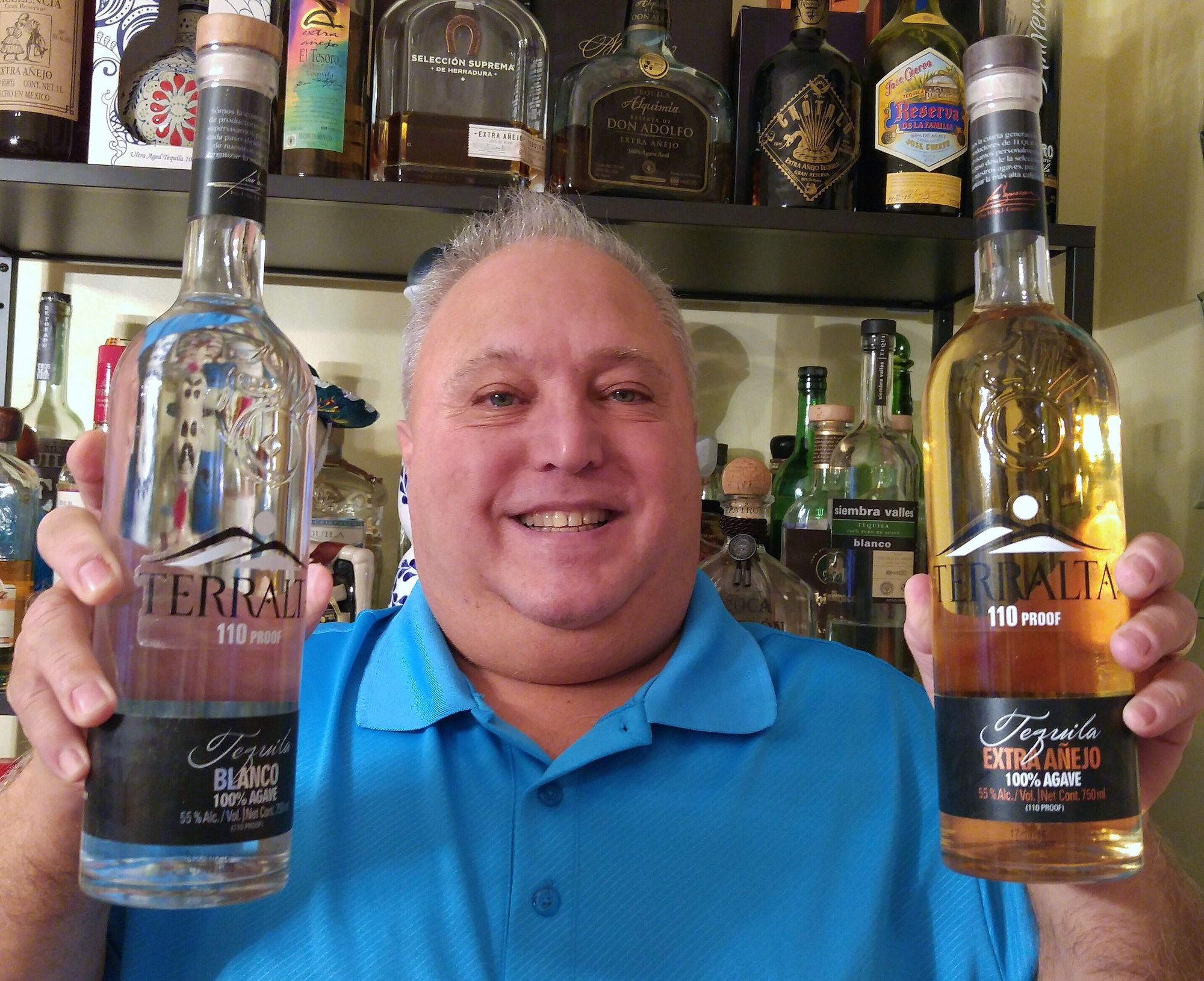 Felipe Camarena's new brand of Tequila is here, and it's called Terralta. If you are one that can appreciate fine tequila, and all it's nuances.... you have found it. Terralta means "high land" in English, which is what this tequila is all about. Terralta is made with 100% deep well water and is very bold, full of minerals, with lots of sweet, rich agave aroma and taste. Due to the water used, Felipe told me there's a different Ph level with Terralta, "it's our more neutral tequila, and has less acidity, than our other brands. To me, there's an aroma of fresh rain in the blanco, maybe from the higher alkaline level. Terralta simply tastes different from other tequilas, as well as Felipe's other brands. The red high iron oxide rich soil in Los Altos, acts as a filter, and adds to the flavor profile. As Felipe told me "the soil is working like a filter 450 feet deep, and is adding minerals and some characteristics to the flavor, including a little bit of clay." I can taste that same presence, along with rich mineral, stone and earthy notes. There are six different versions of the four expressions here. There are two Blancos- one is an 80 proof, another is a 110 proof, followed by an 80 proof Reposado and Anejo, and two Extra Anejos- an 80 proof and a 110 proof.... Oh Baby!! After tasting and evaluating Terralta, I would say this may be more for aficionados and connoisseurs, and for people experienced enough to appreciate and acknowledge the bold, agave forward, layered, complicated mineral presence in aromatics and taste, but anyone that wants to taste a real clean and pure agave filled delightful tequila..... should jump aboard now.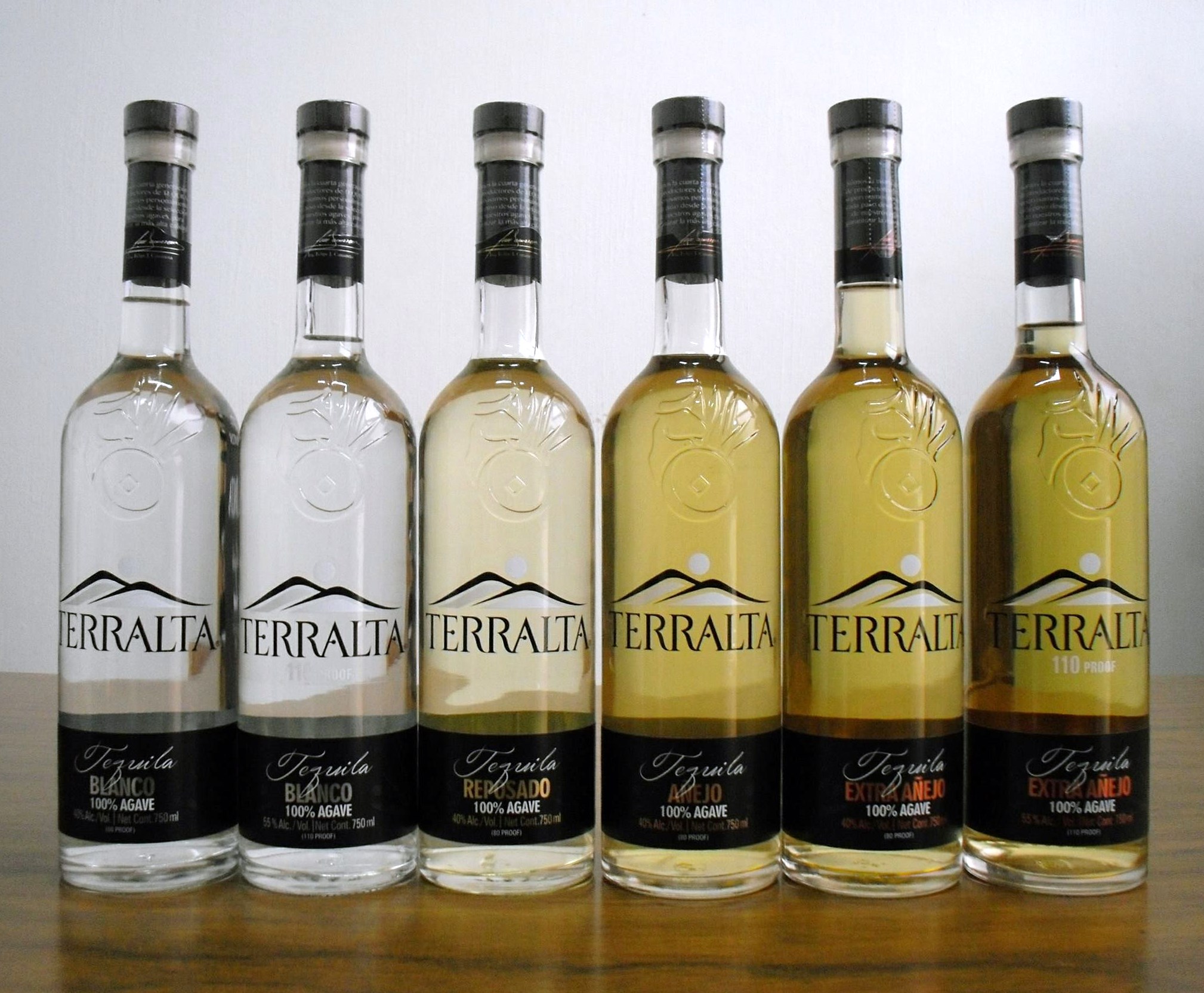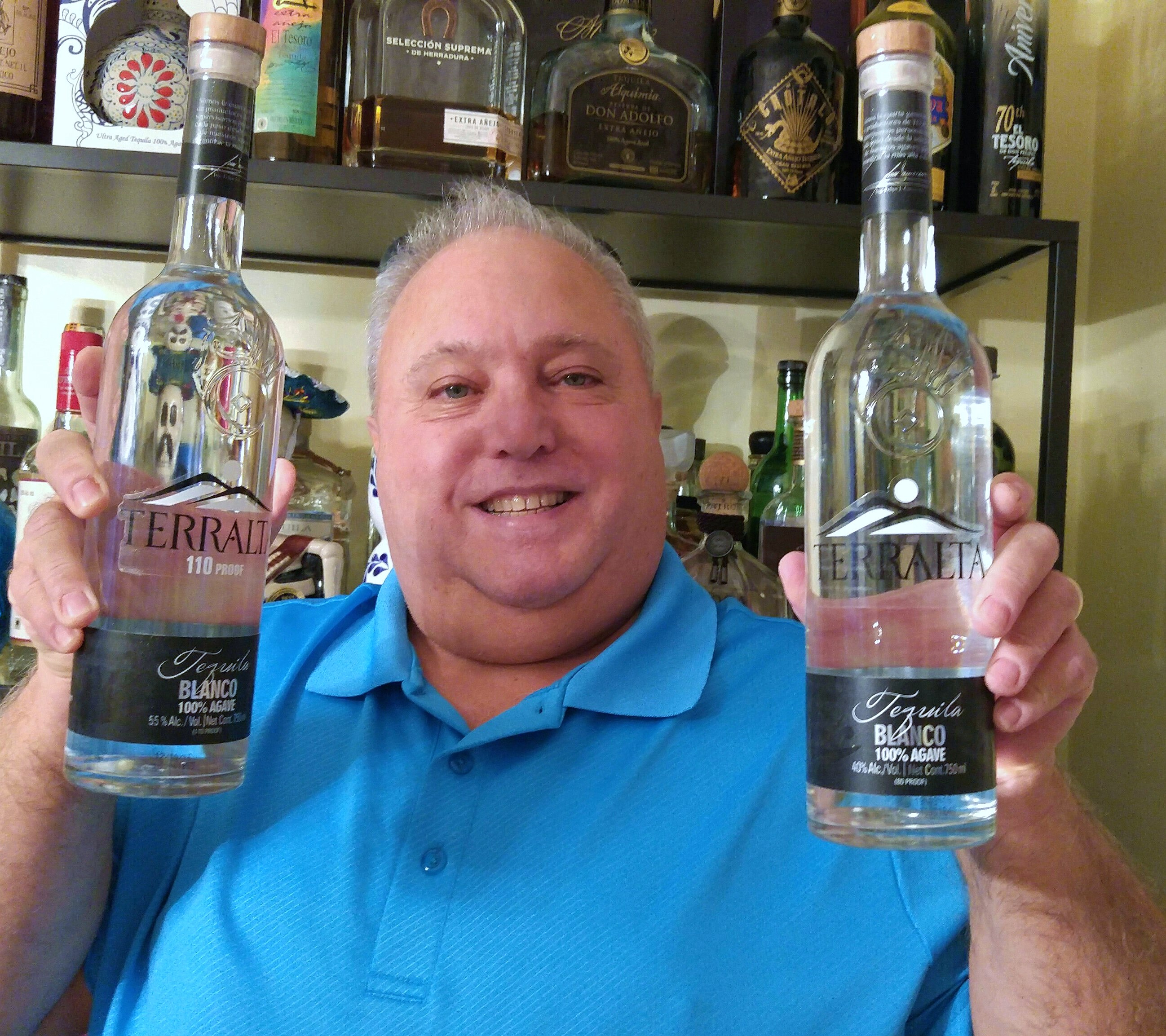 Trying both Terralta blancos, gives you the perfect opportunity to decide your alcohol level preference, and to taste different profiles between them. Some feel that 40% abv or less, has more flavors while others often feel higher proofs have a nicer, bolder, more flavorful profile. Everything Felipe Camerena, a third-generation master tequilero does is fantastic, and he may actually be making the world's best tequila at this time. Felipe Camarena has a loyal following, and since el Pandillo has opened, he has given the world four amazing tequilas. Terralta Tequila is produced at the popular and prestigious Los Altos (highland) distillery of Destileria el Pandillo- NOM 1579, home of G4. Felipe Camarena has without a doubt done it again, and possibly has outdone himself with Terralta. El Pandillo is in Jesús María, Jalisco, and is the home to what is becoming world famous and afficionado favorites- such as G4, Pasote, ArteNOM 1579 and now Terralta. These tequilas are all produced in a similar production technique, but the real difference between them, is the water used. Felipe told me "the water is the difference and is huge, water from the well is 140 meters deep, has different minerals and a different concentration of them." He added "plus it has a different ph and once you compare with Pasote and G4, you´ll see how different they are." G4 is a smooth, delicious, easy to drink, agave forward, buttery, floral, smooth and silky tequila, using 50% rain and 50% spring water. Pasote (owned by 3 Badge Co.) is made with 40% rain water and 60% spring water, and is more mineraly tasting and similar to Terralta, with more earth, licorice, smoke and a bolder profile. ArteNOM 1579 (owned by Jake Lustig) also uses a 50/50 mix like G4, but importantly adds oxygenation to soften and smooth it, to get an extremely soft and custard-like profile. Terralta is a whole different animal and possibly the best of all worlds.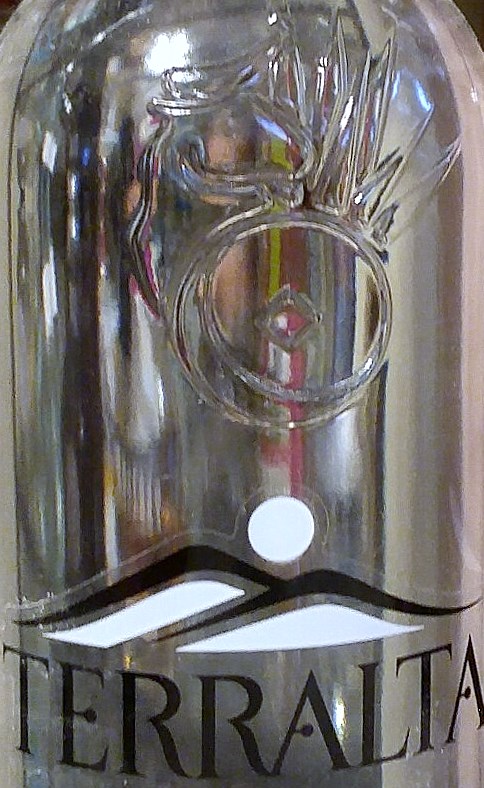 Terralta Tequila uses deep well water, 140 meters or almost 460 feet down, with a viscosity that you can feel in all the expressions, although I don't find the tequila to be overly thick or oily. This deep earth well water brings a whole different level of minerality and a more earthy flavor profile over Camarena's other brands. It is hard to argue with the fact of how important the water is, as you can taste the noticeable differences throughout the brands. Felipe likes to say to people, "Why is our Tequila so clear?... it's because there are No artificial additives, that's why...and if you like tequila made without ingredients that would require a knowledge of chemistry to understand, then try our Tequila." These unaged blancos are crystal clear, you can't help notice the clarity. I hate additives, and when I can taste them, I stay away. You'll never have that problem with a Felipe Camarena tequila. This is one reason why NOM 1579 products are among my very favorite tequilas on the market. I can taste the purity in all of his products. Camarena takes his craft seriously, doesn't use even the legal amount of coloring or additives to fake a dark color in his aged tequilas or alter a taste profile. He says "is your tequila dark in color?, it's certainly not from age." He explained that class I caramel color is often used, by heating a sugar source (high fructose corn syrup is the standard) and an acid. Thankfully that kind of stuff doesn't play here. He told me recently "we refuse to use any additive, the color we get is the color the tequila got from the barrels, we are not using and never will use any additives for tequila, doesn't matter which brand. He added "and we are not looking for the same color in every lot, you can expect differences depending on the time the tequila was in the barrels, the times we've been using them, etc." Felipe keeps it clean and pure, and that makes it.... MY KIND OF TEQUILA.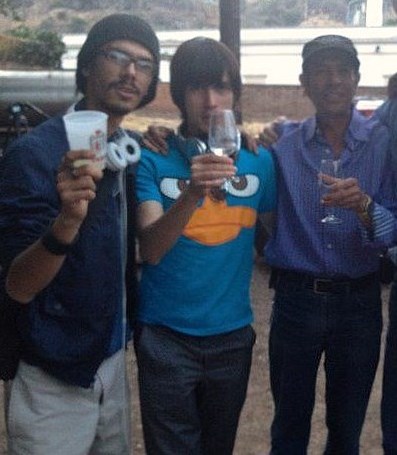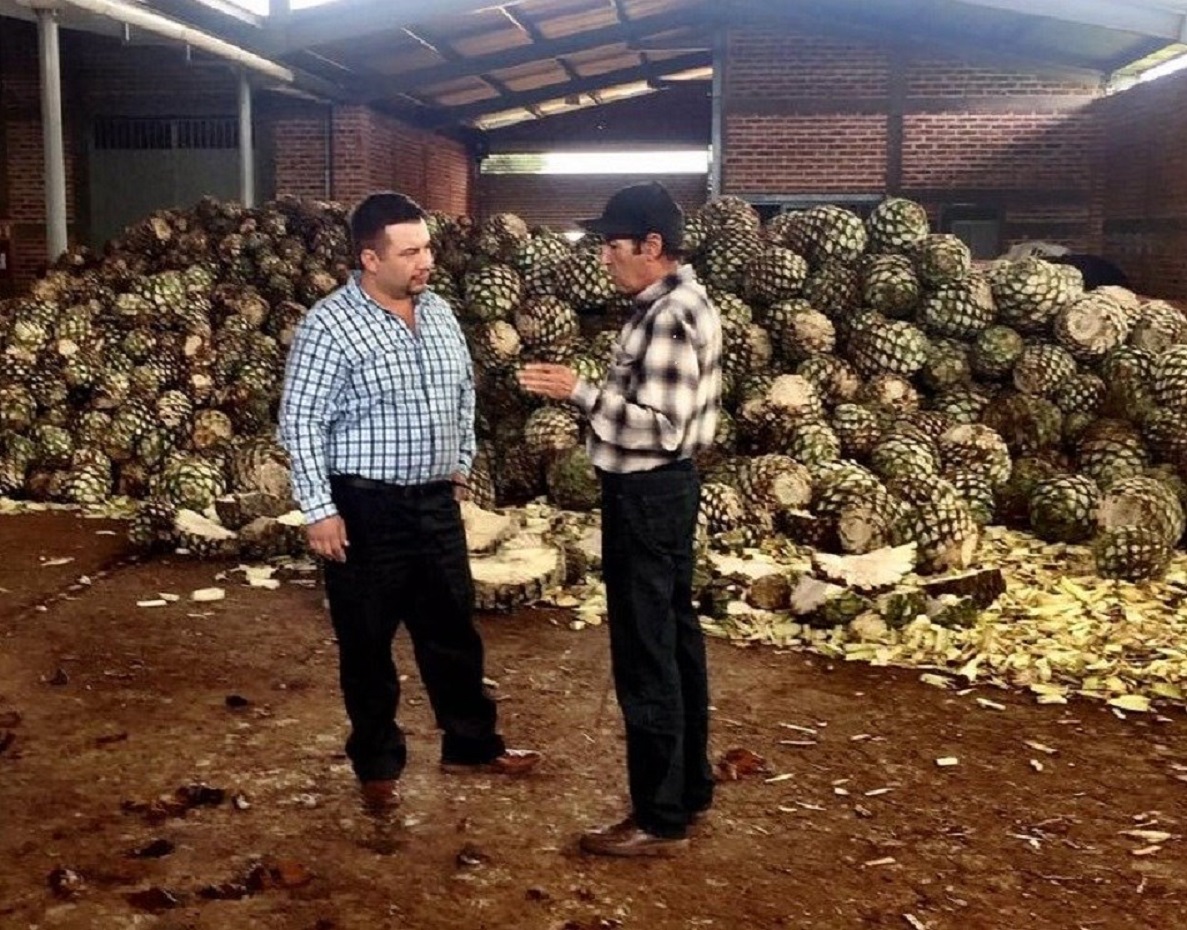 Terralta and G4 Tequilas are owned by Felipe Camarena and his two sons Luis and Alan, who are Felipe's partners in Destilería El Pandillo. Family friend Enrique Ramos (above) is the exclusive sole importer to the United States, and he and Camarena have been working on this project for some time. Camarena said "we are only exporting Terralta Tequila to the USA, but we will send some Terralta and G4 to Switzerland soon, and the only other country we really want to reach is the UK, where there is a good market for premium tequilas." Camarena went on to tell me how busy they are right now, and because they are growing so fast, "we will be expanding our distillery next year with 3 more ovens and 2 more "Frankensteins". We discussed the upcoming agave shortage, and Camarena said "we are a small distillery and like the others, we are facing a big shortage of agave and high prices, put we will be prepared for it". "Everybody's been planting more than I've ever seen in my life, and in 4 years the price for the agave will be nothing." Terralta has just arrived in the US and I know my tequila aficionado friends are already raving about it, and I can understand why. For more information on Terralta Tequila go to http://www.creospirits.com/tequila/terralta/ and if you're having a hard time locating Terralta, see my Old Town Tequila Superstore's 'Buy Tequila Here' link on the right side of this website.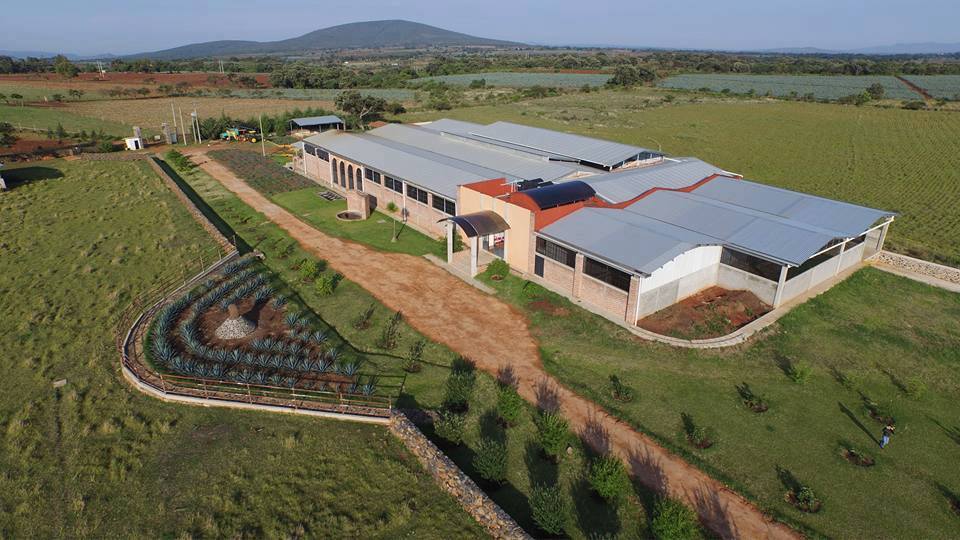 Concerning the deep well water, Felipe explained to me that it has a certain viscosity and aroma. I Love the fact, that to me the water is from far below, but there's an aroma of fresh rain in the blanco, and it's so full of minerals that one might assume that this may be a tequila that you'll need to put in a glass or uncork for a bit. When I discussed this with Felipe he said "I don´t think it's necessary to let the tequila breath, I played many times with the aerator just to illustrate one way to change the profile, but doing this 'oxygenating' is not permanent." Camarena said "the profile for Terralta that we were looking for, is the one you'll get from the bottle, and if you want to let it 'breath', that's your decision, but in my opinion, nothing will change." I tried it, and he's right. On the resting of the Reposado, Felipe told me "in my personal opinion this reposado which is 3 months only in a 'first use' for tequila barrel which we recently got, is the best Reposado I ever tried and has a big influence from the great Bourbon that's been there before." These Reposado barrels are the only different barrels used, and they are only 'light toast' #1 barrels, which is why this Repo is a light color. The anejos and extra anejo barrels are the same used American oak barrels from Jim Bean and Jack Daniels, for G4, Pasote & Terralta.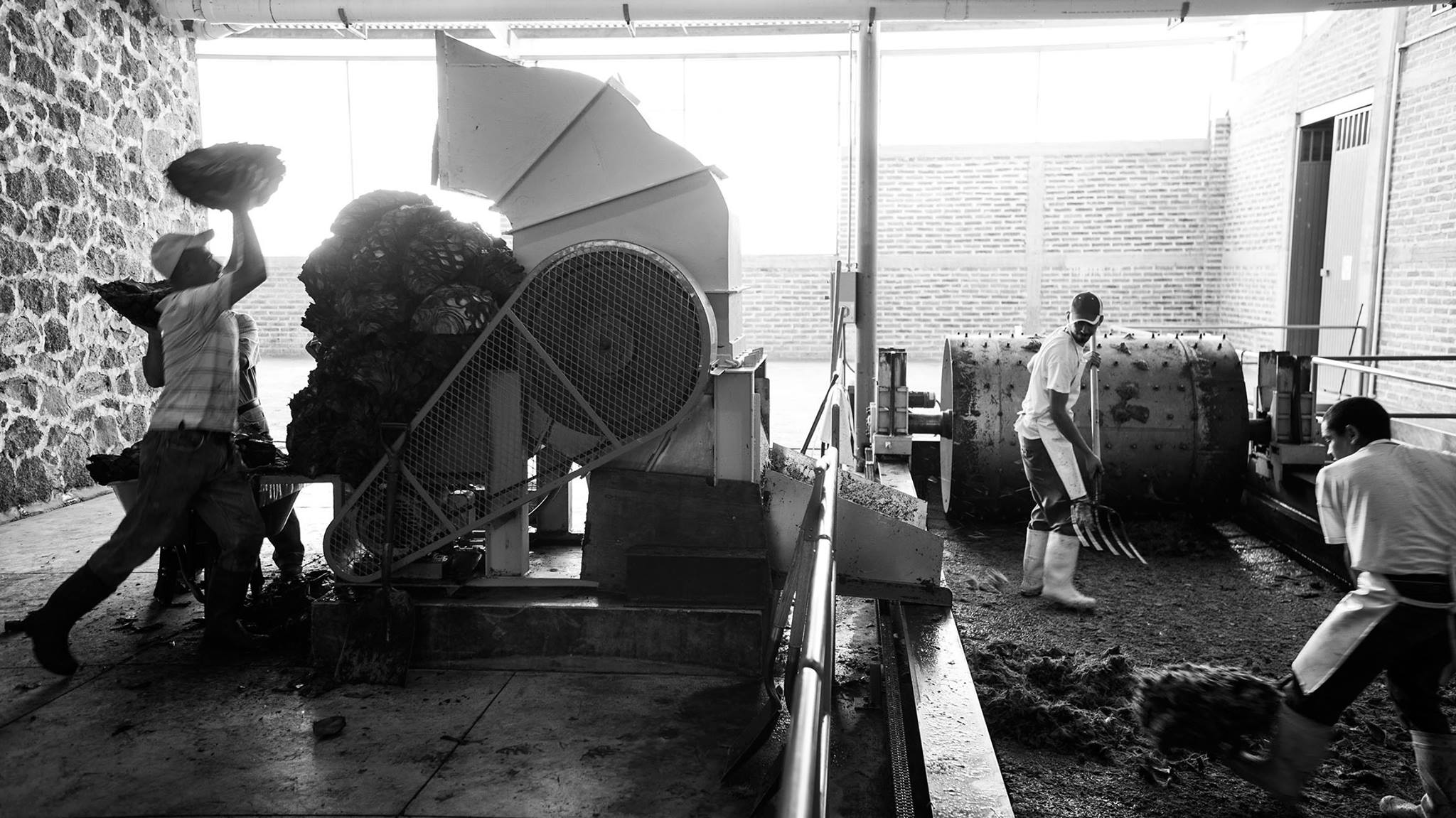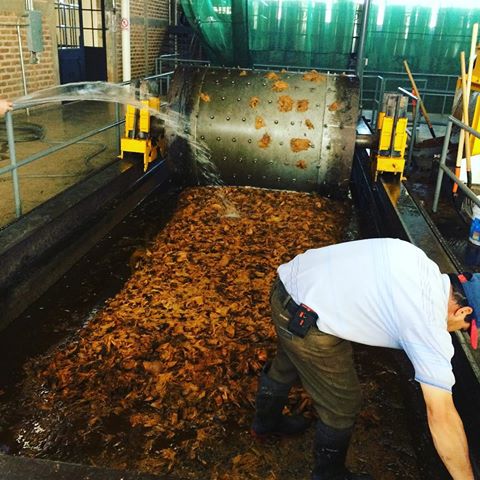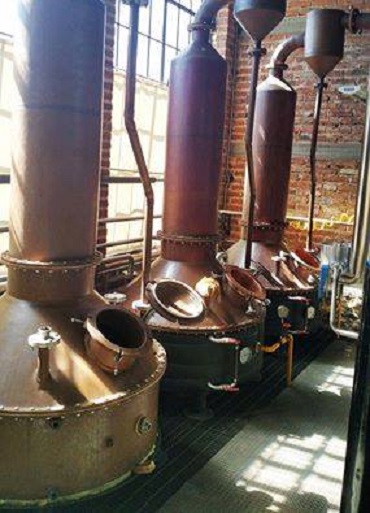 PRODUCTION- Made at the cutting edge distillery- El Pandillo, Terralta Tequila is made the same way as Felipe's other brands using a traditional method of production, and he never cuts any corners. His facility is very modern, unique and innovative, with many environmental and efficient alterations. His homemade shredder, made from tractor trailer and railroad car parts, is called Igor, which is very powerful and is his own design. Camarena also created his mechanical 19,000 lb steam roller converted from used parts, to a mechanical tahona which gently crushes the agave without breaking the fibers, which cause bitterness. His tahona, which was made from junk steamroller parts, is called 'Frankenstein' or as some call it- "Felipenstein". It crushes and aerates evenly, mixing with water. His stone horno ovens cook for 22 hours, and distribute the steam evenly on top and bottom, which is important as it cooks the pinas evenly, not just from the top or bottom, as many hornos do. He uses stainless steel fermentation with natural yeast that his grandfather used over 80 years ago, before double distillation in custom copper pot stills, which are cleaned by distilling water with steam before every batch. He doesn't mess around obviously. 100% Deep well water, from almost 460 feet down is used in the mixture, to produce either 40% abv or 55% abv. The 55% abv is considered 'straight from the still' tequila, with only a touch of water used to bring the 114% abv average, back to 110 abv, to meet the legal maximum limit to call it 'Tequila'. The blancos are bottled soon after distillation ends. Felipe is meticulous at every level, starting with ripe agaves, even removing the stem from the male agave plant, which can add bitterness to the tequila. He told me "we don't like adding anything that is not natural or could change its natural flavor or aromas".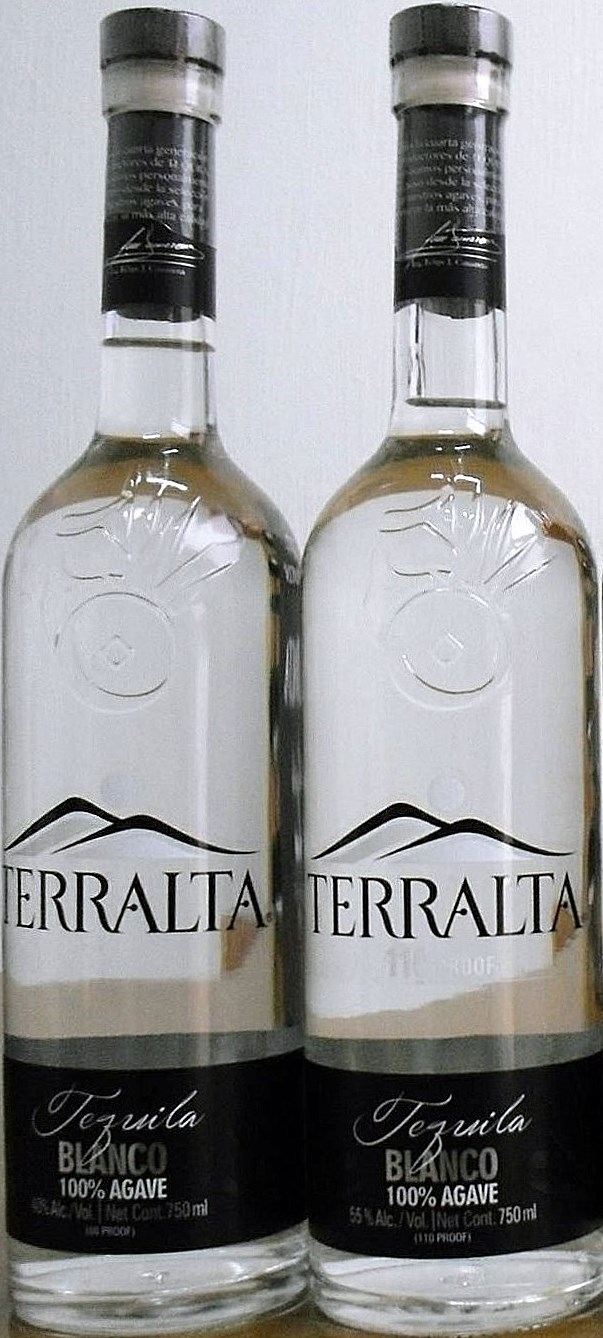 Being a 'Lou's Top Tequila' please see Terralta Tequila's logo on the side of this page, click and visit Terralta Tequila's Creospirits website.
BLANCO (80 proof)- approx $39.98- This blanco is kickass, and trust me when I say... that's all you really have to know. It's so amazingly clean, pure and tasty. THIS IS UNBELIEVABLE BLANCO!! Everybody else can now slide down, because you can add this to the World's Best Top 5 Blancos.... it's official, ink it in. It is full of pure sweet baked agave, so earthy and full of minerality. Although the water's coming from deep below our feet, there's a presence of rain and delightful mineralogy with every sip. It's an earthly taste with a heavenly aroma. It is fairly smooth to drink (but not overly) and it has aromas and notes of fruit (melon), light spice, some smoke, a pinch of pepper and anise (black licorice) as well as some floral. It has just the perfect amount of sweetness, which mixes and balances perfectly with the minerals. It's a total delight to drink and I can't say it enough.... THIS is amazing juice. I compared it to G4 and Pasote in a blind taste comparison and I picked Terralta for top aromas and taste, not that Pasote and G4 were far behind. I found Terralta to be more similar to Pasote. Terralta is now way up at the top, on my Lou's Best Blanco Brands (under Top Tequilas) here on this website.
BLANCO (110 proof)- approx $53.98 - This blanco has some alcohol heat, but once you get past that, you'll notice the nice baked agave. Aromas pretty much were pepper, smoke, cooked sweet agave (a hair less than the 40%), mild anise (licorice), some light butter and mild spice. On taste, definite smoke flavors appear with a Wow moment, over the initial heat. As soon as the heat subsides you'll taste the baked agave notes, but once again slightly less than the 40% blanco, along with some nice buttery notes and anise (black licorice). I found it to be a powerful, clean and pure, delightful overproofed blanco. I tasted it against two other 110 proofs and it blew them both away in purity, taste and overall quality. I did find however, that it had a few less flavors and less overall sweetness than the 40%. I normally prefer overproofs, but that 40% was just so unbelievable that I missed that sweet but balanced, easier to drink blanco. Nonetheless this is fantastic in it's own right, and is now my favorite 110 blanco because of the purity and minerality. As with any high proof, the more you drink it, the more you will get used to the heat and start noticing different things. There is a lot more going on here, then when you first try it.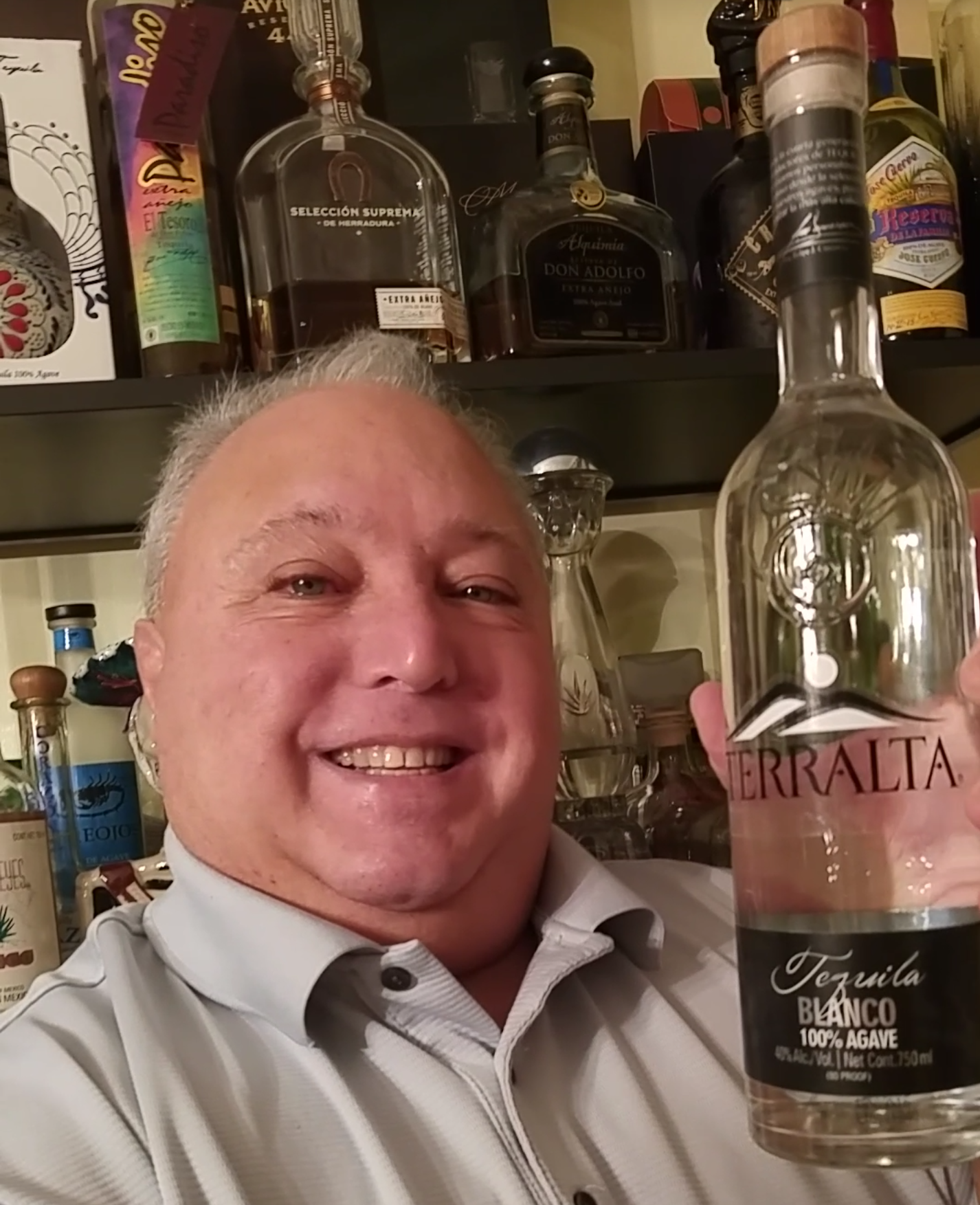 BLANCO- (80 proof)
NOSE- tons of sweet cooked agave, light anise (black licorice), some spice and a pinch of pepper, some smoke, very light alcohol, fruity- light melon aroma, minerals and earthy-rocks/clay, rainy aroma, slight floral and slight citrus-lime.
TASTE- thin to medium oils with amazing slow moving legs on the glass, soft and silky with sweet baked agave, buttery, mild heat, slight pepper and smoke, mild anise (black licorice), earthy and mineral notes.
FINISH- a delicious exit, with notes of butter, sweet baked agave and light anise. A delicious medium length exit.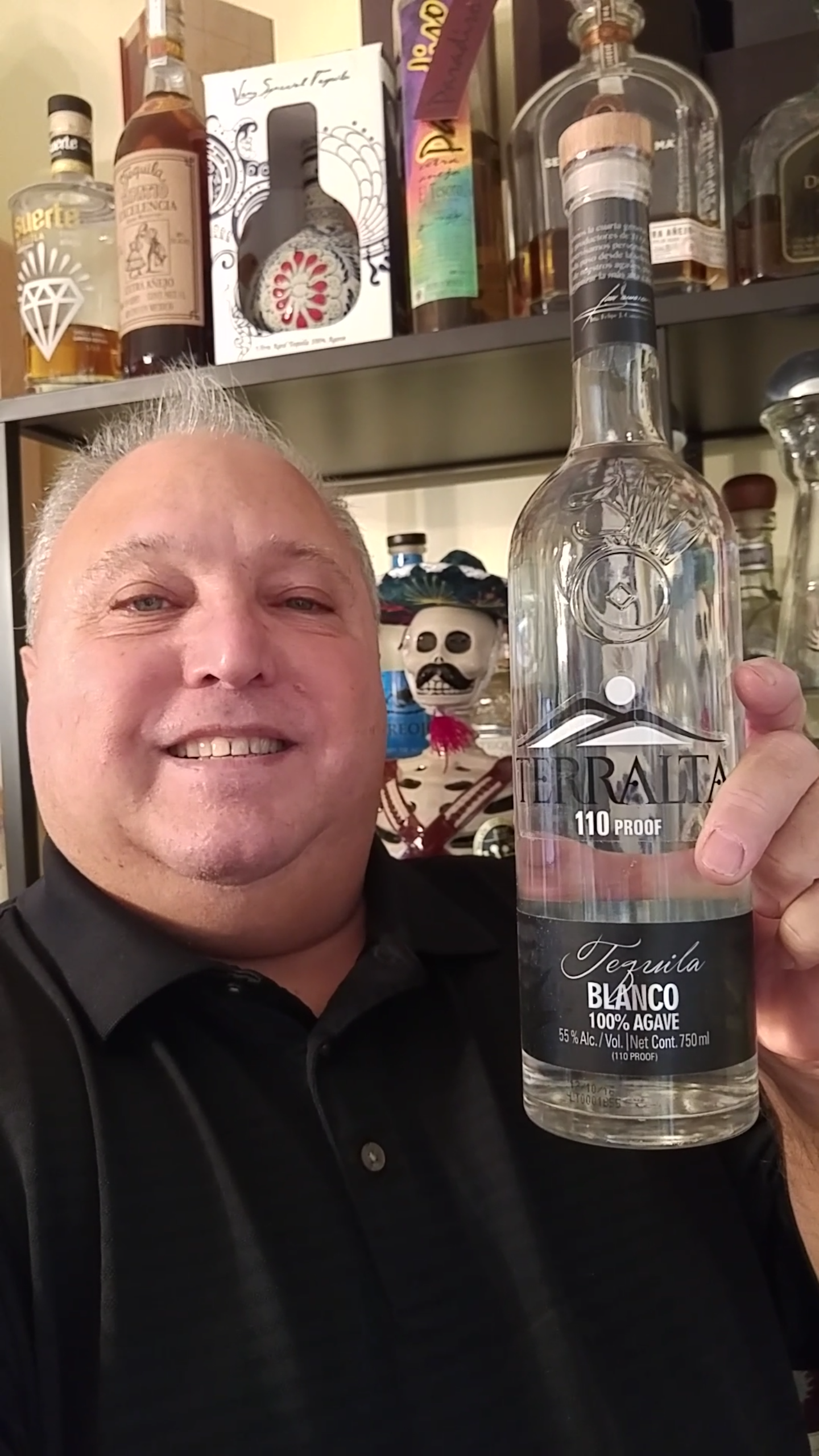 BLANCO- (110 proof)
NOSE- some alcohol, cooked agave, but slightly less prevalent than the 40%, mild anise (black licorice), buttery, mild spice and some pepper.
TASTE- not overly thick oil, clean and hot at first, some spice, pepper, smoke, buttery, anise (black licorice) and some sweet cooked agave.
FINISH- smoke and more agave sweetness than earlier, minor heat tingle to a buttery delicious medium exit.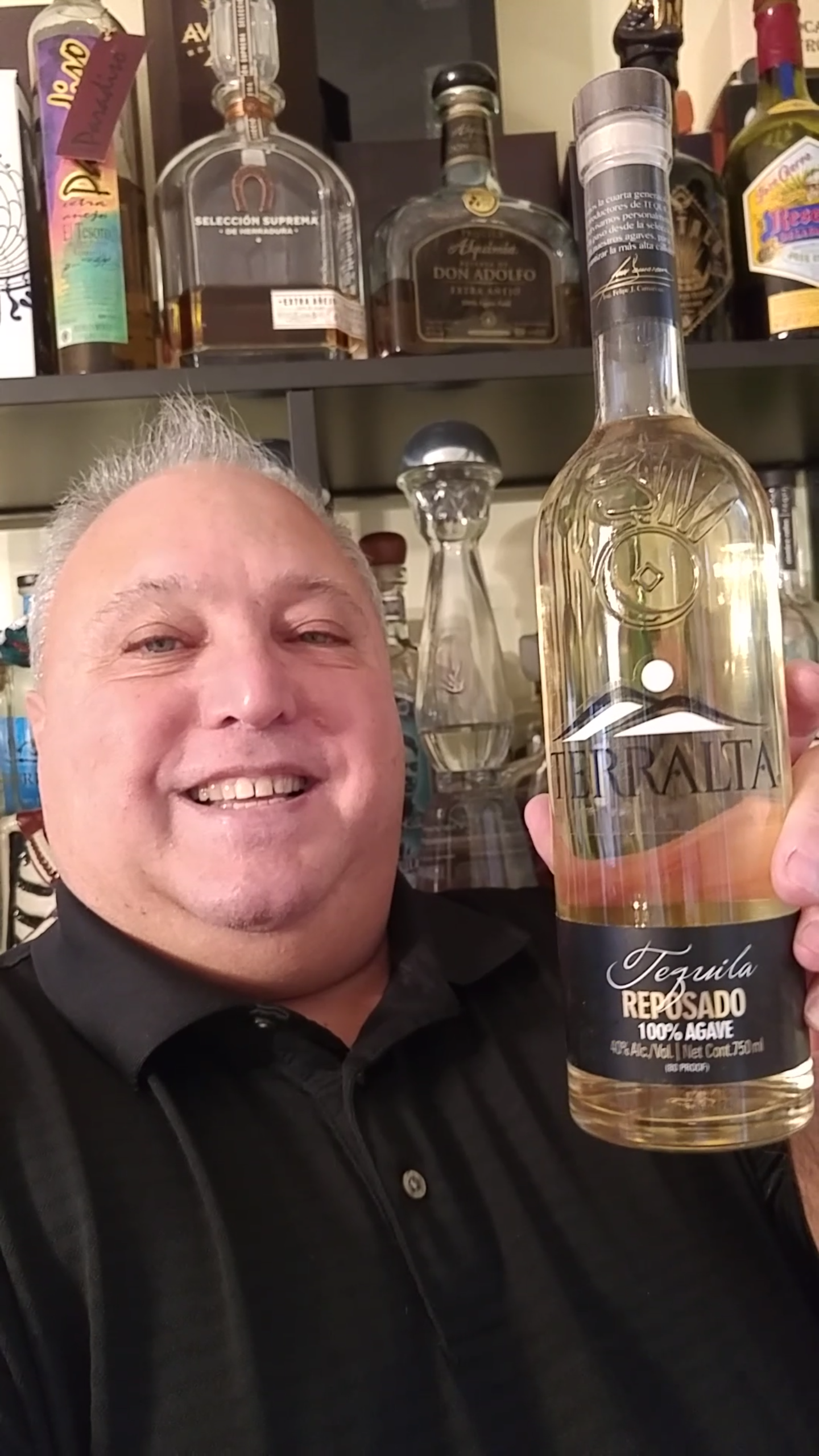 REPOSADO- approx $45.98 (80 proof) - This light looking Reposado is agave forward like the 40% abv blanco, and has a fantastic overall nose. This Reposado is very lively for it's light look, and is basically a continuation of the blanco, with some similar attributes. This very light #1 barrel toast, gives it such a light color, and retains many characteristics of the blanco, while getting a light whiskey/bourbon flavor, as this is the first time tequila has been used in these barrels. Felipe says "don't expect a dark color, as we got those barrels recently, and we are using them at this moment only for the Reposados". It has a fruity, spicy, sweet agave profile, with a pinch of smoke.
NOSE- light caramel, nice light whiskey/bourbon oak aroma, light leather, light honey, fruity, very mild mint and cinnamon, spice and earthy aromas. There was a very light chocolate presence and fragrant overall, with some anise (black licorice), and a good amount of sweet cooked agave and a pinch of smoke.
TASTE- light to medium oils, some minor initial heat, light caramel and light leather with a pinch of chocolate. A nice, not overpowering oak taste and a buttery, spicy mouthfeel.
FINISH- buttery, with mild heat and some light caramel, spice and some sweet cooked agave notes, ending in a medium length exit.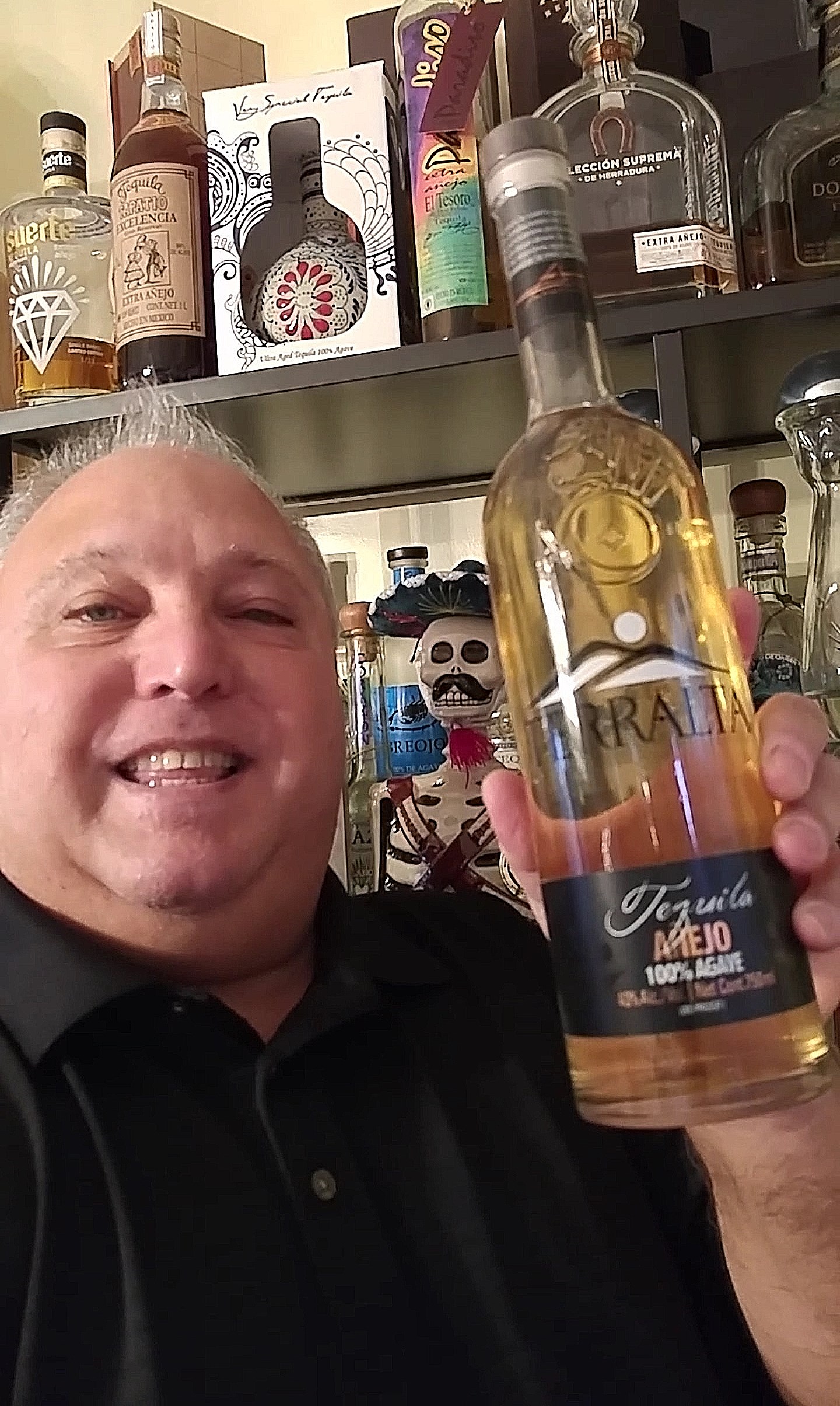 ANEJO- approx - $56.98 (80 proof)- This anejo is not overwhelmed in oak thankfully, and some agave character remains, in this overall light color and very tasty anejo. Aromas of whiskey and oak, some agave sweetness, a pinch of smoke, light leather, some spice and pepper, and I found some green apple and light fruit presence along with light caramel and light cinnamon. Taste retains the fruity- green apple notes with some mild heat but smooth with some mild maple syrup presence.
NOSE- whiskey/oak, some agave sweetness, light leather, green apple and a light fruit presence, light caramel, some spice, pepper and a pinch of vanilla, cinnamon and smoke.
TASTE- medium oils, smooth with mild heat at first, some fruit with green apples, some mild smoke and a pinch of vanilla and maple syrup.
FINISH- light caramel, oak, spice, very light chocolate, mild fruit- mostly apple, some smoke with a nice bite, in a medium to long exit.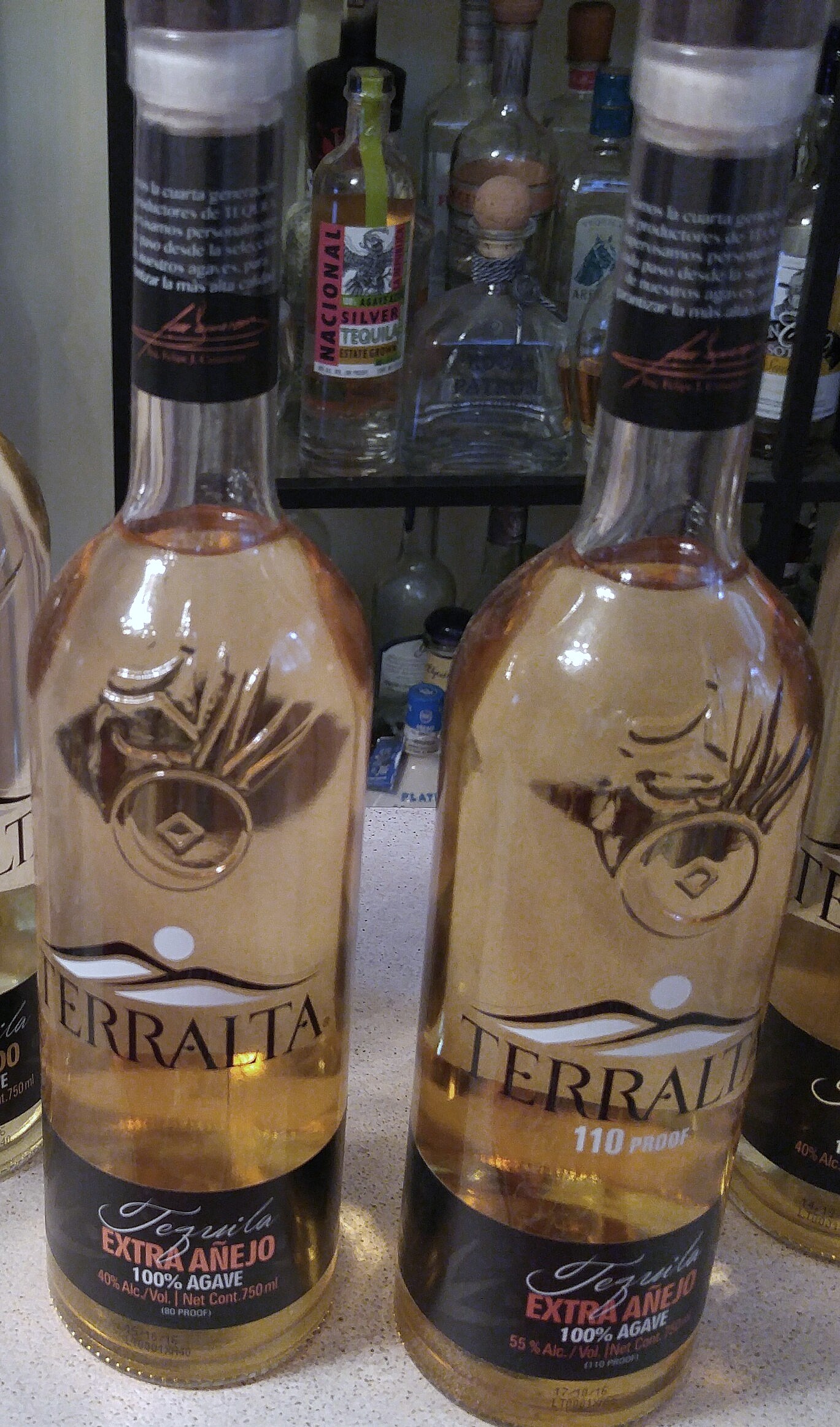 EXTRA ANEJO- (80 proof) - approx $89.98, this XA is aged 4 yrs in used American Oak whiskey barrels. I found it interesting that Felipe told me "I'm not a fan in general of XA in the market as there's so much oak, and sometimes I can't find the agave in there, and I have no idea if I'm drinking a very old brandy, whisky or what." I respect his honesty and I could definitely relate to that, as I've had a bunch of extra anejos just like that. He finished by saying "the dominant character is oak, so I decided for my XA's to leave the tequila in barrels that we used before for añejos for 3 previous times, without losing the agave character and so there's no doubt with our tequila.... that THIS is Tequila." This extra anejo, still light in color because of it's natural unadulterated state, has some but not a lot of agave remaining, but compared to most XA's some agave is better than none, especially when the extra anejo is not being over powered by caramel or vanilla. This is so freshening, not being overwhelmed by the 'usual suspects'. Aromas of whiskey/oak, maple, leather, mild smoke, fruit and spice and only a minuscule hint of vanilla. Very little heat on first taste, and no more than with the reposado or anejo, and has a nice balance of caramel, oak, spice, light chocolate, mild cinnamon, smooth with some buttery notes. This is a light, easy to drink extra anejo.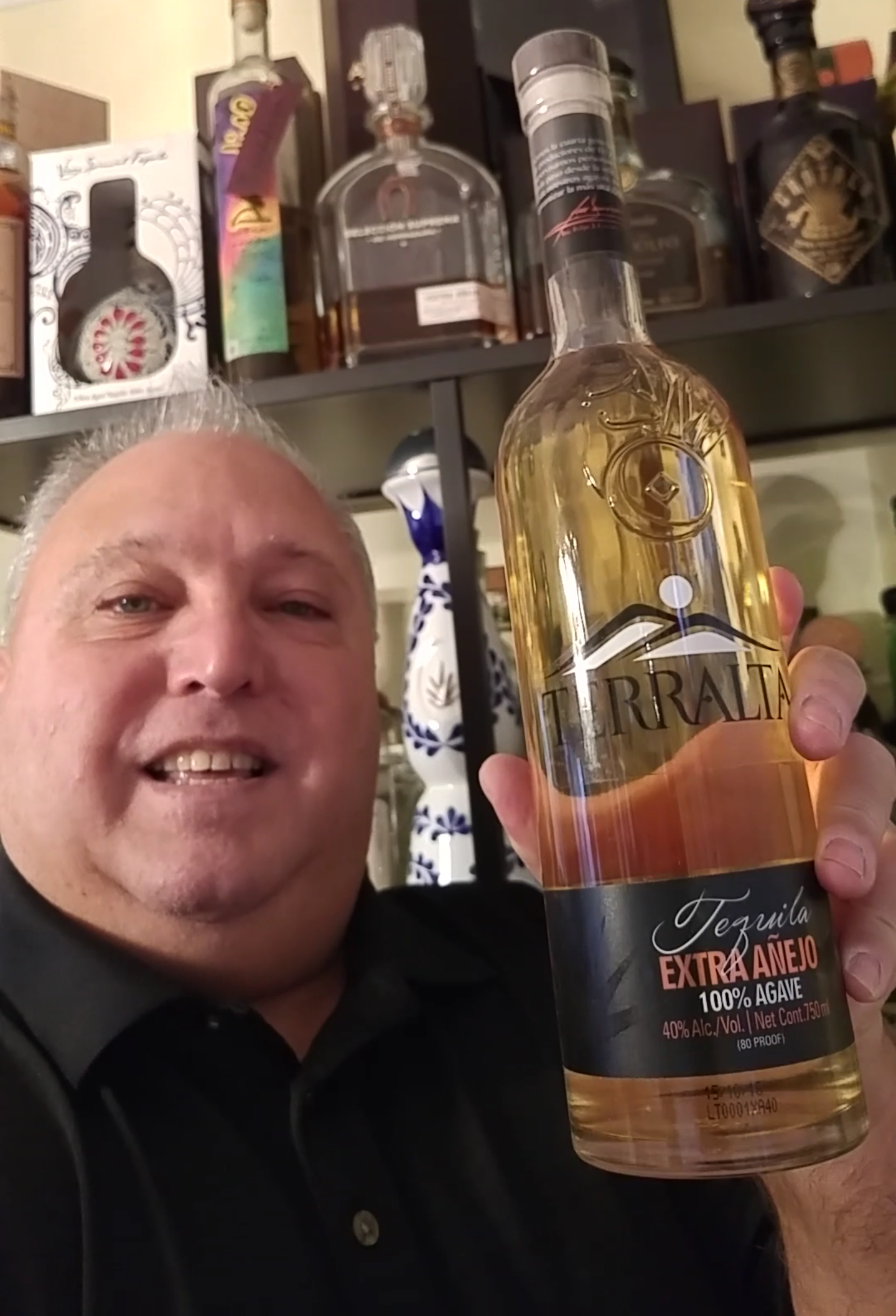 EXTRA ANEJO- (80 proof)
NOSE- whiskey/oak, light maple, some leather, a fruity (apple) presence, mild spice, a pinch of vanilla and smoke, and some cinnamon.
TASTE- medium oils, very little heat, caramel, spice, light chocolate, mild cinnamon, smooth and some buttery notes.
FINISH- mild chocolate, and caramel, a pinch of spice and smoke, some minor heat with mild leather, in a medium/long finish.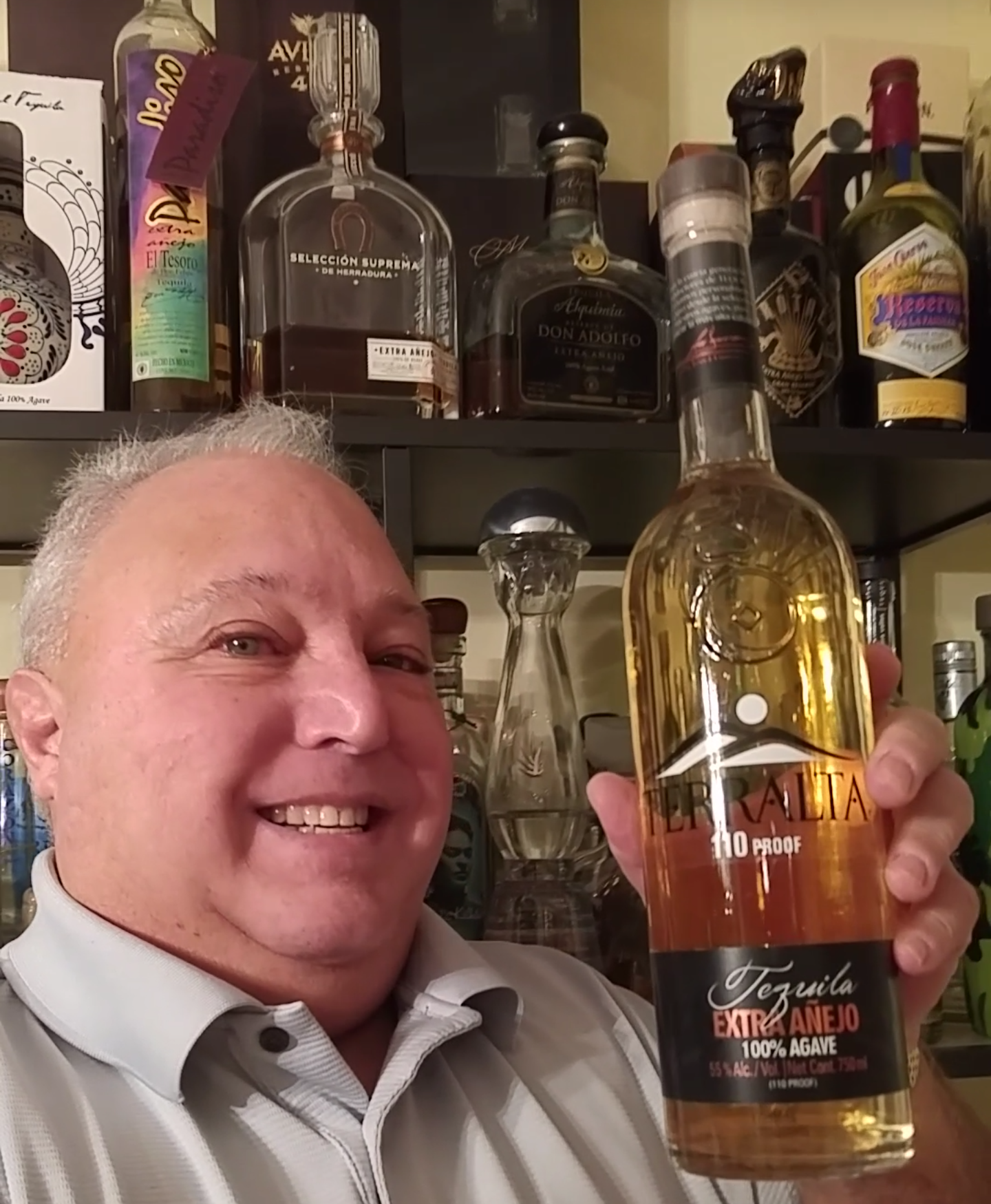 EXTRA ANEJO- (110 proof) - approx $139.98 - This has a surprisingly mild nose at first, and seems almost as sweet and fruity as the 40% abv, but with a bit more alcohol in the nose than the 80 proof. Aromas of whiskey/bourbon and oak, a tinge of orange citrus, some fruit, light maple and a pinch of vanilla with some leather. The alcohol appears on first taste with mild numbing, some buttery notes, some leather, a bit of agave sweetness, cinnamon and some honey. Actually very vibrant and enjoyable, especially as the mouth warms up.
EXTRA ANEJO- (110 proof)
NOSE- whiskey/bourbon oak, a pinch of orange citrus, fruit, light maple, light vanilla and some leather, with very light heat considering the proof. A real nice clean nose.
TASTE- medium oils, heat appears with some initial numbing, some butter and leather, a touch of agave sweetness, some cinnamon and honey.
FINISH- light maple, caramel, spice, a pinch of vanilla, some honey and some heat at the end, to a long finish.
Terralta Tequila by Felipe J. Camarena Curiel is really spectacular, in more ways than one. This water from so far down into the earth makes a big difference. For those that can appreciate and enjoy bold, clean, mineral laced, agave forward blancos, or the robust and light flavors of the Reposado, the tasty Anejo and the delicious, light but complex extra anejos will be delighted. For new people that want to properly learn what a great pristine and agave forward tequila is like, or to try a tasty, light but complicated aged tequila, Terralta is the one for you also. It's no surprise that many connoisseurs love Felipe's work, and Terralta definitely will not disappoint. I highly recommend Terralta Tequilas. My favorite as usual, is the 40% blanco with the 110 proof right behind it, the vibrant Reposado and the high proof Extra Anejo, but every expression has a distinct and delicious profile and the entire Terralta line is truly.....OUT OF THIS WORLD.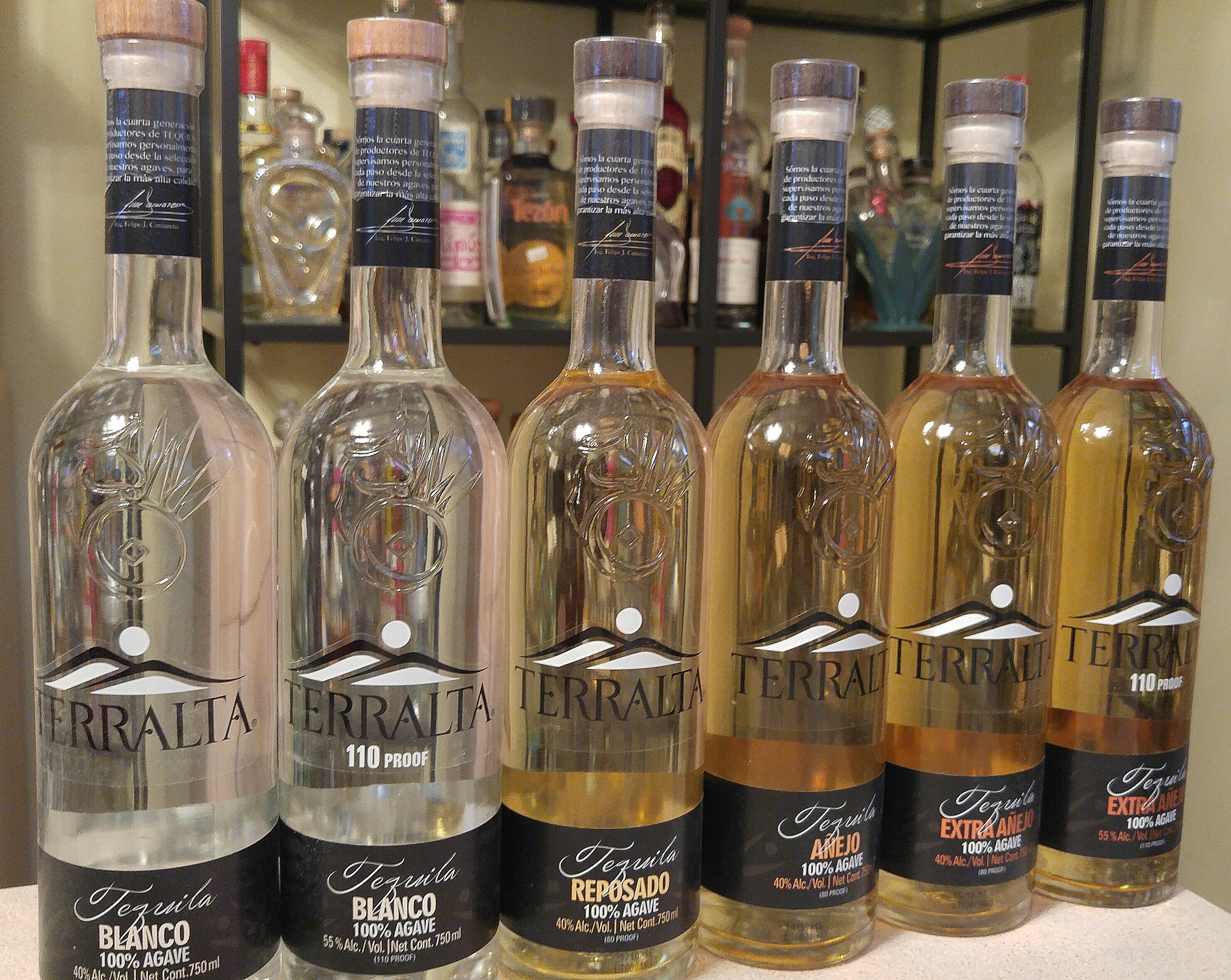 SEE More Honest Reviews and REAL Top Tequila Lists, and Please 'like' Long Island Lou Tequila on Facebook- HERE- https://www.facebook.com/Long-Island-Lou-Tequila-641682619241422/