Glassware - Choose Your Weapon!
GLASSWARE- (L to R) - Caballito (shot glass), small mini- snifter, medium mini-snifter, large snifter, Riedel Ouverture Tequila glass, Glencairn whiskey glass, Canadian Glencairn whiskey glass, Glencairn whiskey glass, and a Neat Glass.
Using the proper glassware is very important. I prefer Riedel for almost ALL my tequila expressions, except maybe Extra Anejos. The Riedel Overture glass was actually invented for sipping tequila. You can hold it at the bottom of the stem or at the base. Riedels do break easily, and you have to be gentle with them, as they tip over easily. The Glencairn is also great, it's easy to hold with a large bowl area to swirl and a similar opening. It can be comfortably held by the heavy base. Snifters are always popular and you can't go wrong as well, good for swirling and easy to hold. Be be aware that depending how you hold it, you can warm the tequila, which is not what you want to do. Some use a large snifter (not shown), for Anejo and Extra Anejo.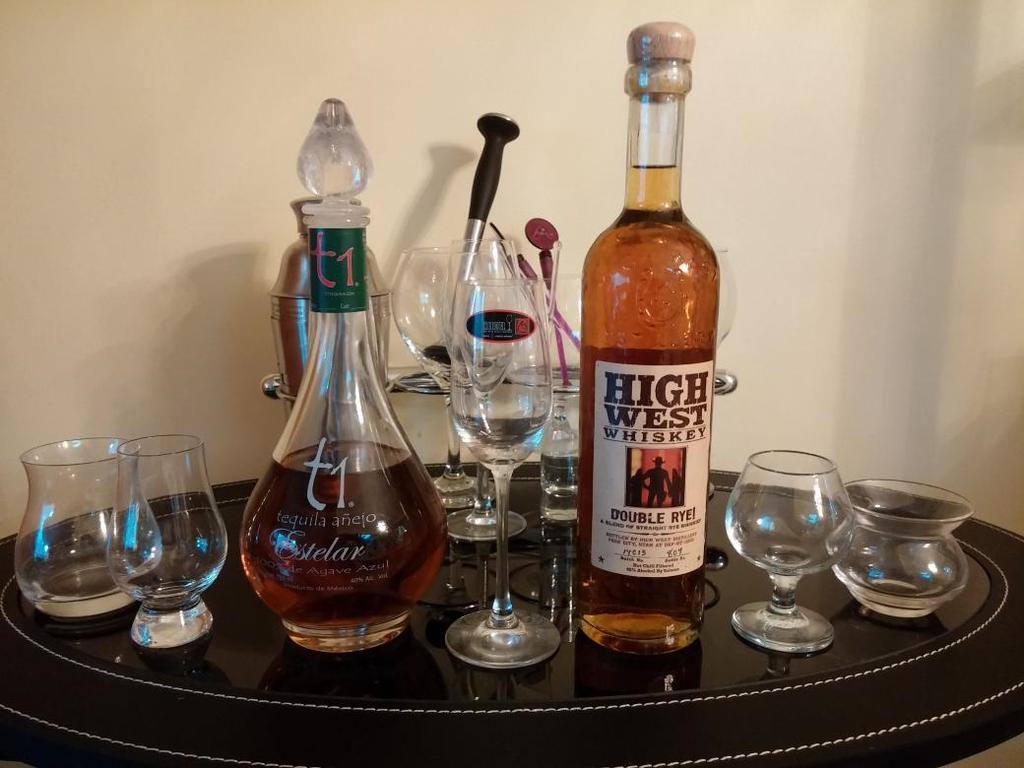 Canadian whiskey and Neat glasses have larger openings that dissipate the alcohol easier, and can be awkward to hold and drink from. Some like them and some don't. It's all about your preference, as long as the glass you choose gives you the desired effects. There are many new glasses coming on the market, also good for tequila. Many have uses for other spirits as well, and some are novelty, etched or crystal type glass designs, usually fancy and expensive. You don't need overly expensive showpieces unless that's your thing. Remember they do break.
SEE MY VIDEO ON GLASSWARE- https://www.youtube.com/watch?list=PLeLYyQ8JutggpbMjUOlBmfM8No3p6NO7O&v=DLdFObEkKns
SEE OTHER GREAT EDUCATIONAL ARTICLES and HONEST TEQUILA REVIEWS along with REAL TOP TEQUILA LISTS- HERE ON- LONG ISLAND LOU TEQUILA - SEE all the tabs above, and PLEASE LIKE on Facebook- https://www.facebook.com/Long-Island-Lou-Tequila-641682619241422/