Herradura Seleccion Suprema Extra Añejo Review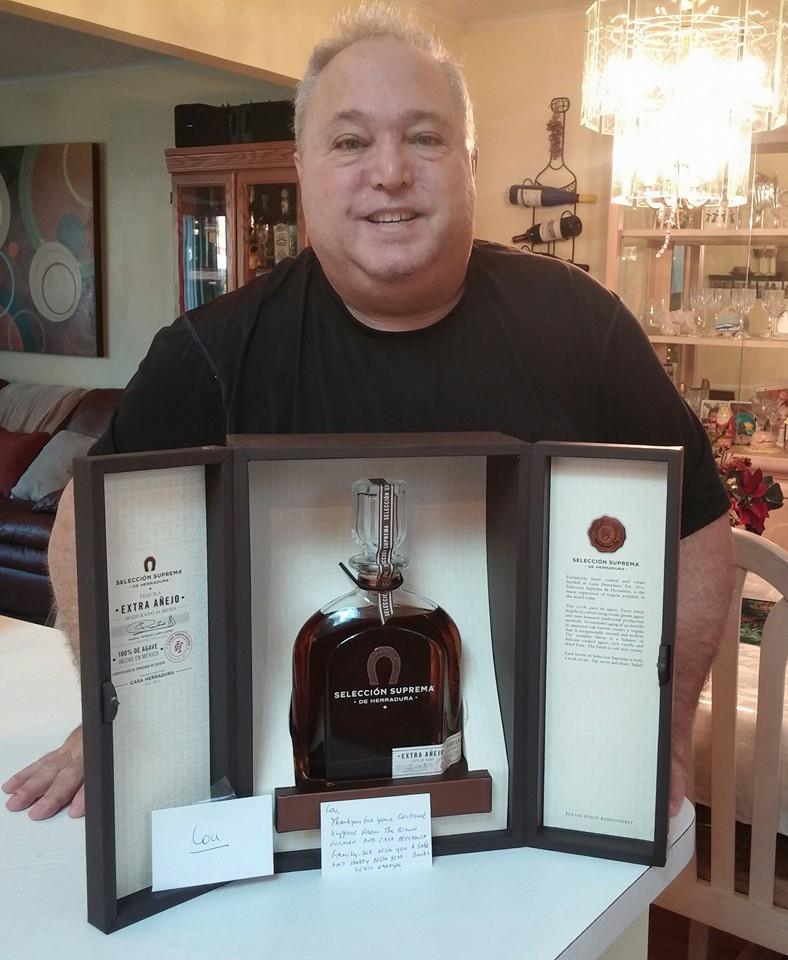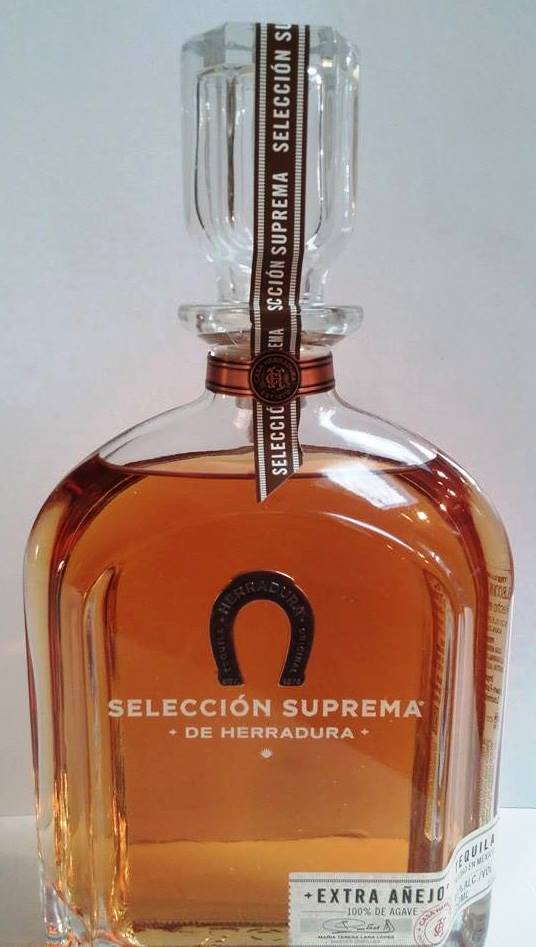 It doesn't get much better than this. Kevin Venegas and Casa Herradura sent me this amazing Extra Añejo as a gift, and I thank them for that. At between 300-500. a bottle, I am glad to say that I'm able to enjoy and talk about the taste of an amazing tequila, that I may not normally be able to afford. I get to see how the other half lives, and as a bonus, this is my first Extra Añejo. Made in El Valle (lowlands) at Tequila Herradura, S.A. DE C.V.- NOM 1119, this is an exceptional and tasty tequila.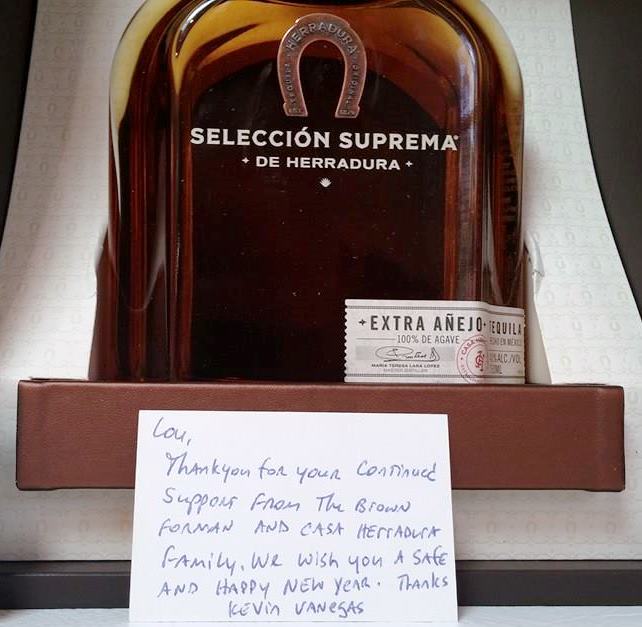 Herradura Seleccion Suprema Extra Añejo was called the first Extra Añejo, back in 1990. Maria Theresa is the first female master distiller and she's been working for Herradura for 29 years. Maria makes this fine tequila at NOM 1119 and it's aged in American oak and is double distilled. This is a tequila to cherish and to take your time with, as its complex, especially in the nose.
The packaging is magnificent and at first look, this tequila has a beautiful reddish gold color, like liquid gold. Yes it has all the obvious things that you would think. It tastes a bit like a cognac, it's oaky, its smooth and has the vanilla, caramel, light spice, fruity taste, but surprisingly it doesn't have too much agave in the nose. It has some nice medium oil, some mild heat, it keeps that caramel and spicy smooth taste, maybe a pinch of spearmint and cinnamon, and surprisingly again, not a lot of agave taste. I'm thinking with all the aging and possibly some of the charring I taste, that it covers up a lot of the agave. Interestingly, things seem to develop the longer you savor it, but to me, the beauty of this seems to be in the aromas. The nose is just exceptional.
It's Very Enjoyable!!
PRODUCTION- cooked in clay hornos, shredder roller milling, double distilled and aged in American oak for 4 years.
NOSE- light nose, some heat, oak/cognac, light spice, pepper, vanilla, light mint, cinnamon, light smoke, sweet, citrus, caramel, fruit and spearmint.
TASTE- med oil, mild heat, caramel/choc, spice, smooth, vanilla, light & somewhat bland.
FINISH- spicy, caramel, vanilla, and a long delicious exit.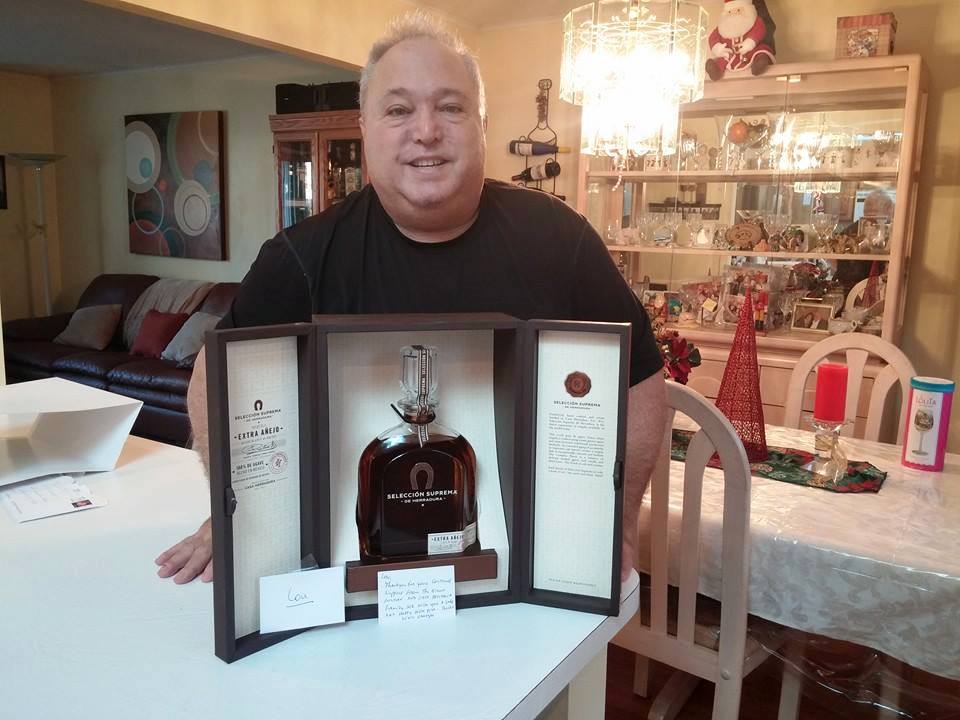 This is one of those tequila you want to try once in your lifetime at least. It's a complex delicious and tasty, classy sipper. It finishes with a spicy, caramel, long delicious exit, that you just don't want to end. Save your money, try this delicious tequila and you won't be sorry.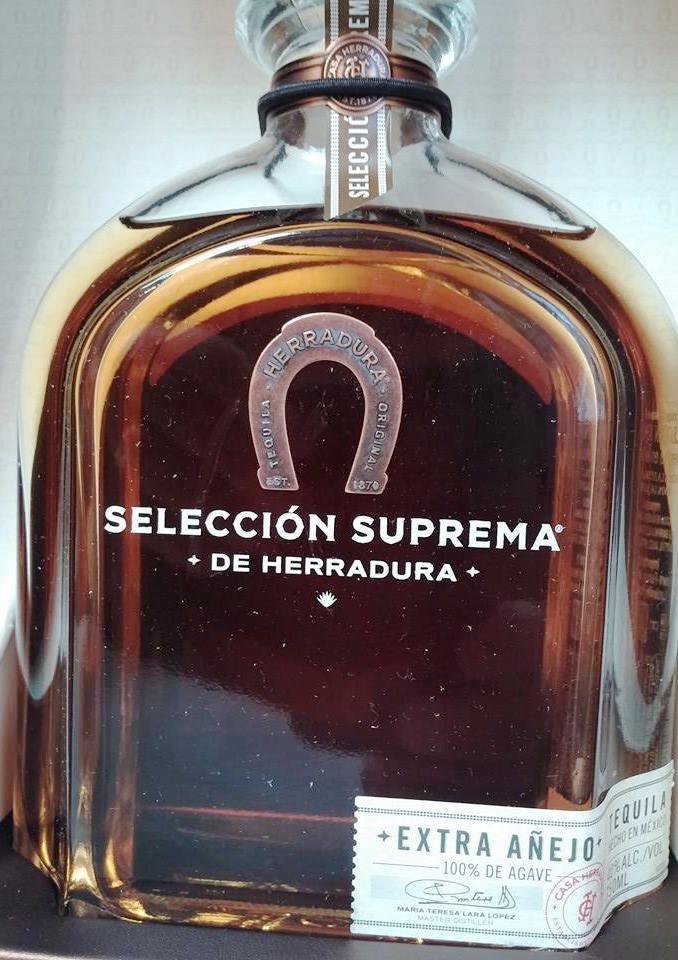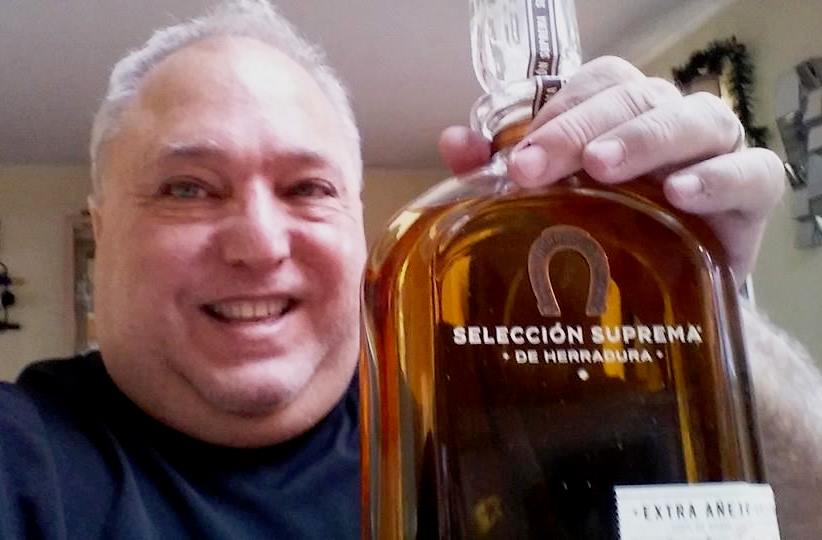 SEE More Honest Reviews and REAL Top Tequila Lists, and Please 'like' Long Island Lou Tequila on Facebook- HERE- https://www.facebook.com/Long-Island-Lou-Tequila-641682619241422/