LONG ISLAND LOU'S TOP OVERALL TEQUILA BRANDS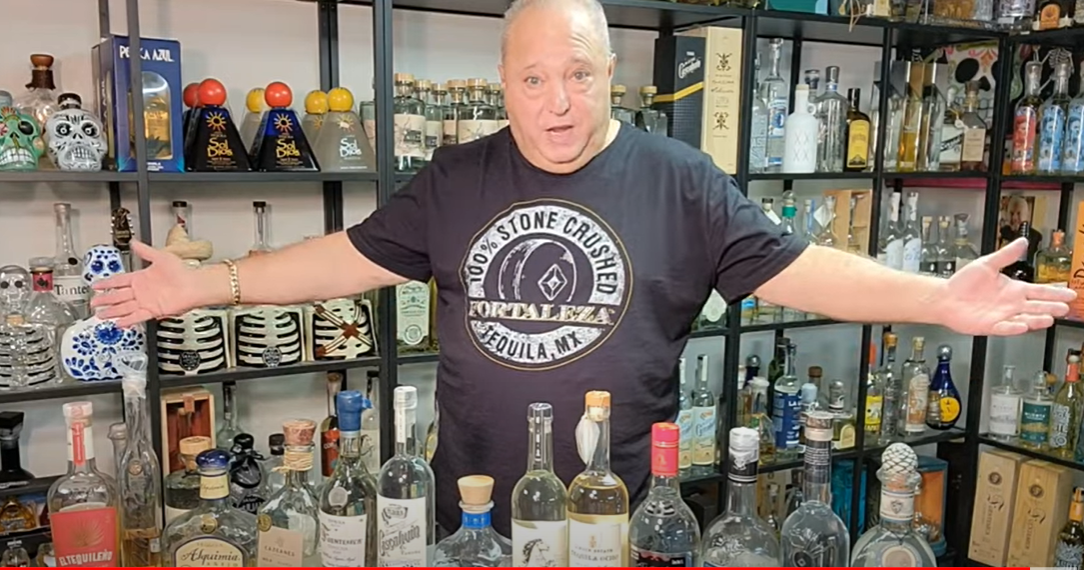 Lately I have been getting asked, what brands to buy. Obviously I don't list brands I have not tasted and rated. I try new tequila's all the time, and keep in mind that as time goes by, people's taste may change (including mine), and for that reason......  this list WILL occasionally change. If you don't see a tequila brand on this list, it's either because I haven't tried it, or it didn't make this list, for a lack of quality or unnatural features.
................... THIS LIST GETS UPDATED FREQUENTLY ..........................
I own each tequila here, and have compared and tested each one according to Aroma, Flavor, Easy Drinkability, Enjoyability, and Overall Balance. Remember SMOOTH and SWEET is NOT what you always want..... that can get boring real fast, and is often artificial.
I do NOT like additives, Cristalinos or diffuser use, as they are all inferior
My choices may NOT be yours exactly, and that is to be expected, but if you try each of these 160+ brands, I think you'd agree the top half belongs where it is, compared to the bottom half. It's a guideline.... and remember brands change also, so one you remember being great years ago.... may not be so great now. If I hit a flavor profile that I don't like, or think it may have additives....it goes lower on this List. "Blanco IS Tequila", so if a brand has a great blanco... the chances are very good that the rest of the line will follow.
Don't be fooled by 'word of mouth', BS Celebrity brands, advertising and promotion, and most importantly..... pretty bottles. I have always said that "85% of tequila in pretty bottles is crap." Watch out for gimmicks like the bland and overly filtered Claro tequilas, Celebrity Tequilas (for the most part), or especially the inferior additive-laced diffuser made junk. I recommend Blind Tastings to know your real favorites, as I often do.
If you can't find these 160+ Top Quality Brands at your local stores ......         BUY on-line HERE- http://www.oldtowntequila.com/tequila
They are ALL good on this list, and you can't go wrong with ANY of these
I truly believe THESE ARE THE WORLDS TOP PRESENTLY MADE OVERALL TEQUILA BRANDS.  Some of these brands only make a blanco or another expression, so keep that in mind, as I would only recommend the expression I listed. In that case, that brand would NOT be an "Overall Best Brand" in that spot... but just for that expression listed.
REMEMBER, IF YOU DON'T SEE A BRAND ON THIS LIST, I EITHER HAVEN'T TRIED IT .... OR IT SUCKS in my opinion
********* THESE CAN ALL BE SIPPED *********
THESE ARE MY FAVORITE TOP 'OVERALL' TEQUILA BRANDS (In Basic Order)
Fortaleza
Calle 23 Criollo (blanco only)
Cascahuín
Caballito Cerrero
Wild Common
Cazcanes
Terralta
Siete Leguas
Fuenteseca Cosecha (blanco only)
Kokoro (blanco only)
Tequila Ocho
Tears of Llorona (extra anejo only)
Gran Dovejo
Volans
Siembra Azul
El Gran Legado De Vida (blanco only)
G4
El Tesoro
ArteNOM (overall)
Montagave (blanco only)
Siembra Valles
Primo 1861 (blanco)
Tau
Don Valente (blanco only)
Sauza Tres Generationes Cenobios Batch (made by Cascahuin-blanco only)
Don Vicente
Volcan de Mi Tierra
LALO (blanco only)
Alquimia
Buscadores (repo & anejo only)
General Gorostieta (orig blanco/joven only)
De-Nada
Suave
Don Fulano
Tapatio
El Tequileno
Amatitena
PM Spirits Projects (blanco only)
Tepozan
Arette
Mijenta
Juan Lobo
Number JUAN
Suerte
Patron
Atanasio
Santanera
Tequila Aguila Superior
San Matias Tahona  (blanco only)
Azunia
Inspiro  (blanco only)
Yeyo  (blanco only)
Los Dos  (blanco only)
Tanteo  (blanco only)
Hermosa Casagave  (blanco only)
Viva Mexico
Don Pilar
Crotolo
Codigo 1530
Pasote (Nom 1584)
Villa Lobos
Tequila El Mexicano
Hijole
Mi Casa
Maracame
Herencia Mexicana
El Luchador
123 Organic
Don Abraham
Francisco J. Gonzalez
Tierre Noble
Corrido
Tequila 21
Curado
Cimarron
Calle 23
Partida
Pura Sangre
Tequila Cabal
Flecha Azul
Chamucos
Los Tres Tonos
El Bandido Yankee
Tres Agave
Uno Por Favor
DesMaDre
Siempre
Kostiv
Anger Management
Oro de Lidia
Mala Vida
Dulce Vida
Manana
Aztecha Azul
Santo Finos
Dos Almas (blanco only)
Excellia
Villa One
Espanita
CasAgave
Reserva de Don Alberto
Rejon
Sangre De Vida (blanco only)
Frida Kahlo
Astral (blanco only)
El Velo
Dos Armadillos
Insolito
YaVe
Cantera Negra
Embajador
Cenote
El Sativo (blanco only)
Reserva del Senor
Grand Mayan
Juan More Time
4 Copas
El Espolon
Palador
Dos Primos
Don Cosme
Legado
Milagro Select Barrel
El Mayor
Corazon
Chinaco
Abre Ojos
Tromba
Cruz Del Sol
Arta
Aha Yeto
Avion
Cabo Wabo
Fubar (blanco only)
Don Sueños
Herradura
One With Life (OWL)
Don Julio
Pueblo Viejo
Alien
Olmeca Altos
1921
Dos Primos
Cabrito
Centinela
Alma de Agave
Asombroso
Casa Noble
DeLeon
Blue Nectar
Hotel California
Los Azulejos
Mucha Liga
Blue Nectar
Milagro
Kah
La Reyna Y Yo
Aguila Tequila
Vizon
Tequila 512
Nuda
Challenge
Penacho Azteca
Coco Pura
Bandero
Los Rijos
Peligroso
The Bad Stuff
Gran Vida
Dos Artes
Riazul
1800
La Cofradia

IF YOU DON'T SEE A BRAND ON THIS LIST, I EITHER HAVEN'T TRIED IT, or IMO... IT DOESN'T DESERVE TO BE HERE
                                  *** ENJOY ***

SEE More Honest Reviews and REAL Top Tequila Lists, and Please 'like' Long Island Lou Tequila on Facebook- HERE- https://www.facebook.com/Long-Island-Lou-Tequila-641682619241422/