Mañana Anejo - Nice & Flavorful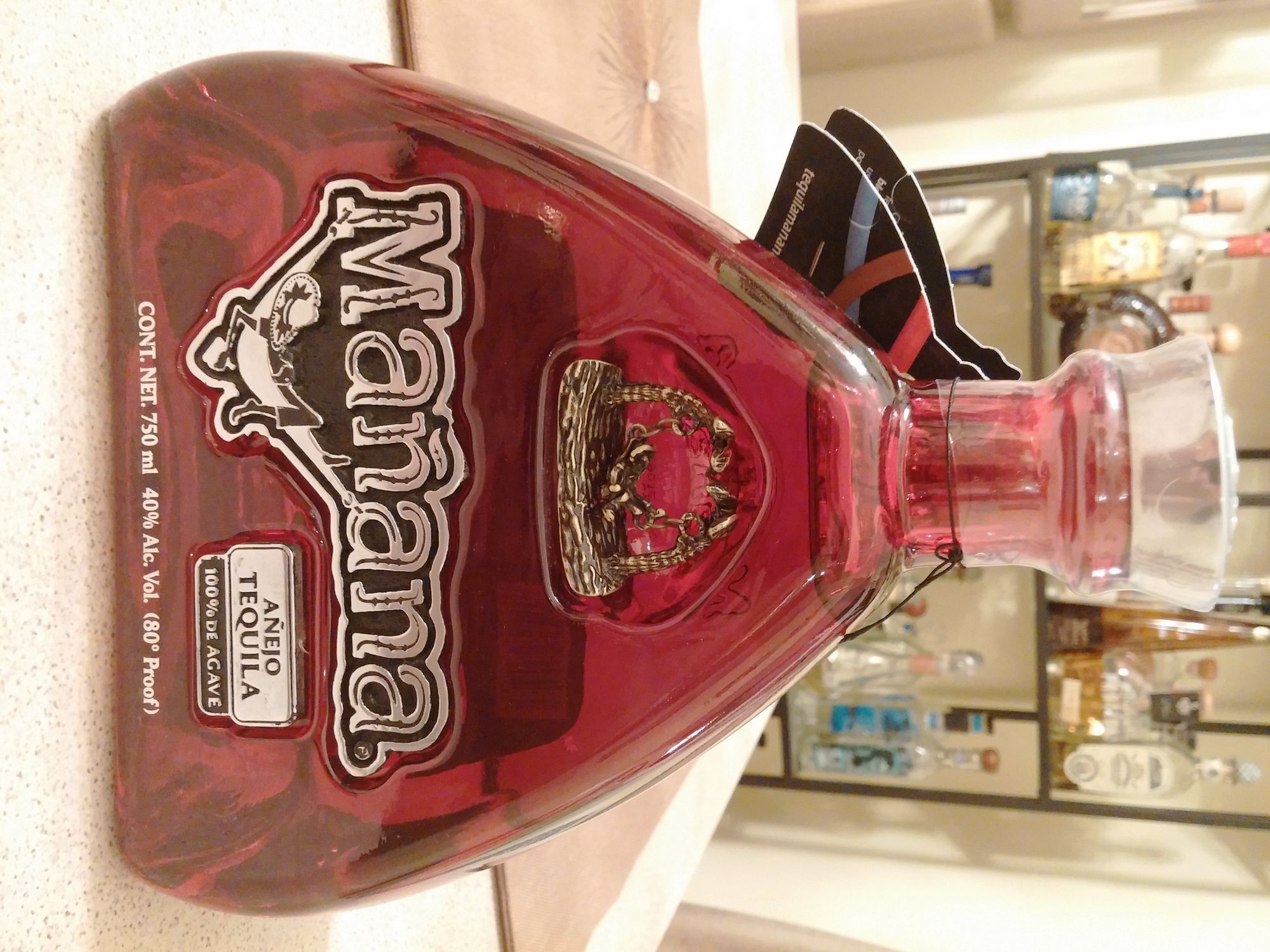 Mañana Anejo is produced at Nom 1466 at Tres Mujeres distillery in Amatitan, Jalisco in El Valle (lowlands). They moved two years ago from NOM 1414 Feliciano Vivanco y Asociados, Los Altos (highlands), for among other reasons, to improve the yeast. Manana is a well made, solid, bold anejo. As prices go for anejos, it's totally affordable ($54.99) and it has a lot to offer. It can fit the bill for a newcomer, to taste a complicated, flavorful, but smooth and sweet anejo, or for the connoisseur looking for a bold, complicated sipper, with a touch of heat. It's light colored, but a multilevel anejo, with a lot going on. It is presented in a beautiful, heavy, colorful bottle that looks great in your collection.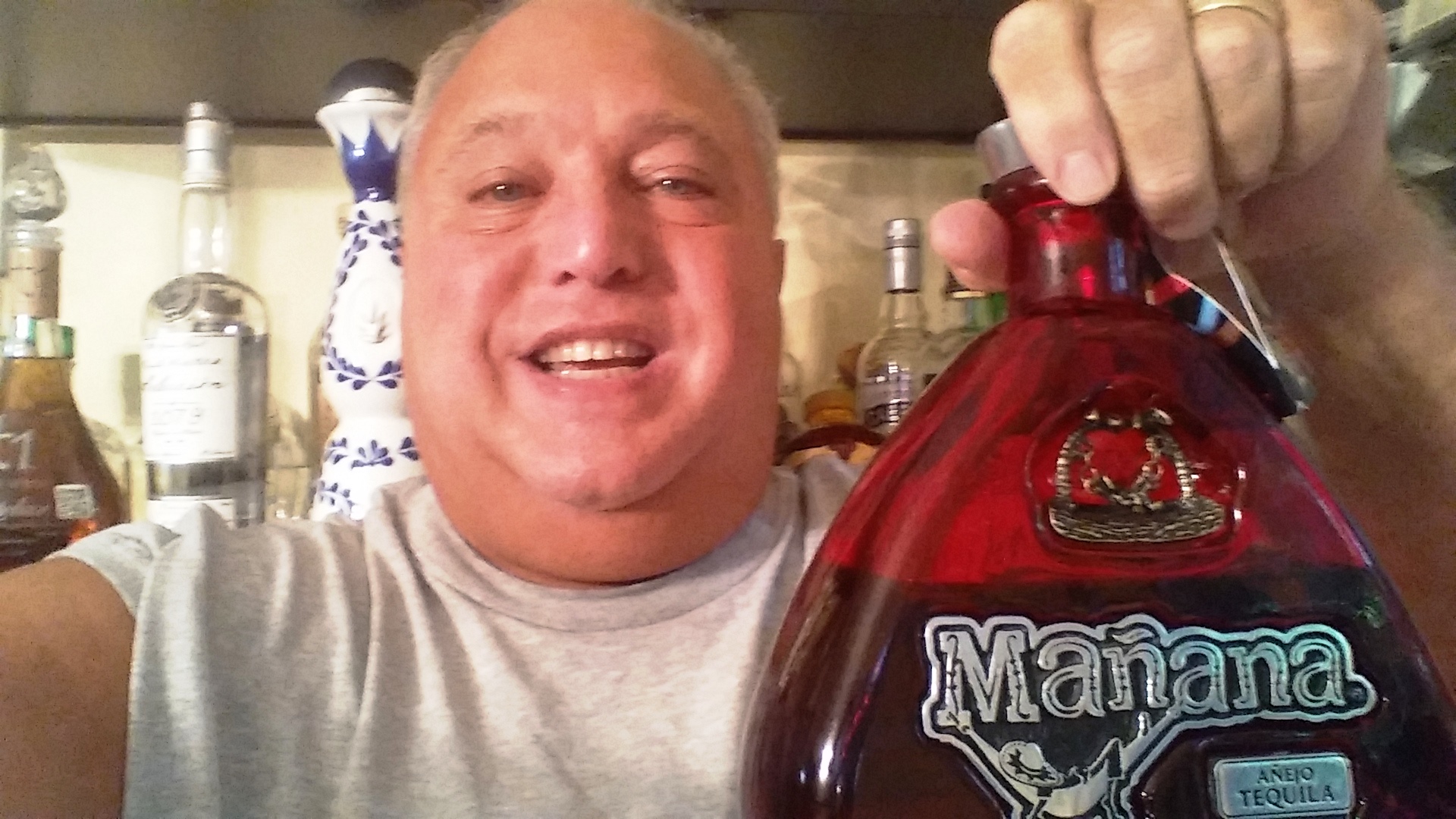 PRODUCTION- The agaves used are presently from both the Los Altos and El Valle areas. Manana anejo is double distilled, cooked in a stone horno, and uses champagne yeasts. This special yeast adds a flavor and mild sweetness to the tequila, during the fermentation process. Classical music is played, as they believe the sound waves aid the movement of the microbes, contributing to the fermentation process. The first distillation is in stainless steel and the second is in copper. Mañana only uses 50% to 60% of the distillation, to insure that no impurities are passed along to the end product. They do a lot of trimming of the heads and tails in the distillation, to achieve this profile.
Mañana Anejo is aged two solid years in French and American oak barrels before blending. There is some conflicting information on the production methods and barrel aging, so I contacted the COO of the company, Pablo FDez De Lara. He is also the Master blender and co-founder. Pablo stated that over the 12 years on the market, the product has changed and improved, and at present they are using a blend of French oak and American oaks. I read that they have tried Milwaukee and Tennessee Oaks, and are "experimenting with other American oaks to blend with some new french oak to achieve more vanilla and caramel notes". Originally they only used Jack Daniels barrels.
What I like about this anejo, is it seems different from other anejos. It has a lot of flavors being a bold tequila, but it's light and has a softness to it. It has character with sweet, smoky and fruity hints, and I don't see anyone getting bored with the taste. It's a light and thin anejo, bringing some heat. It has a pinch of cinnamon and caramel and a sweet soft, cognac-like taste, obviously from two full years of aging in blended special French oak and American oak barrels. If you want something other than a smooth and sweet, typical, overly vanilla and oaky taste, this may be it. It is different, has a lot of different flavors and aromas, and can be sort of a rough and tumble flavorful tequila for experienced sippers, but has that drinkable, somewhat balanced, smooth and sweet quality for others. It is pleasurable to drink. The length of the aging does cause a slight loss of agave flavor, but there is definitely enough, and I like it. There's no doubt that I'm going to be buying this again.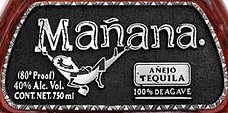 ANEJO- vanilla, smoky, fruity and caramel notes. It is bold for an anejo and flavorful, but also smooth enough and sweet.
NOSE- spices, fruit (pear etc), slight citrus, smoke, sweet, agave notes with a mild pinch of cream, caramel and vanilla.
TASTE- thin oil, mild chocolate and caramel, smoke, spice, salty, sweet and fruity flavor with some mild heat. It is a sort of tangy taste with some vanilla.
FINISH- spice with a sweet and slightly salty mouth-feel. A sweet oak taste and some chocolate, with some smoke and mild heat. A medium exit with a nice fruity aftertaste.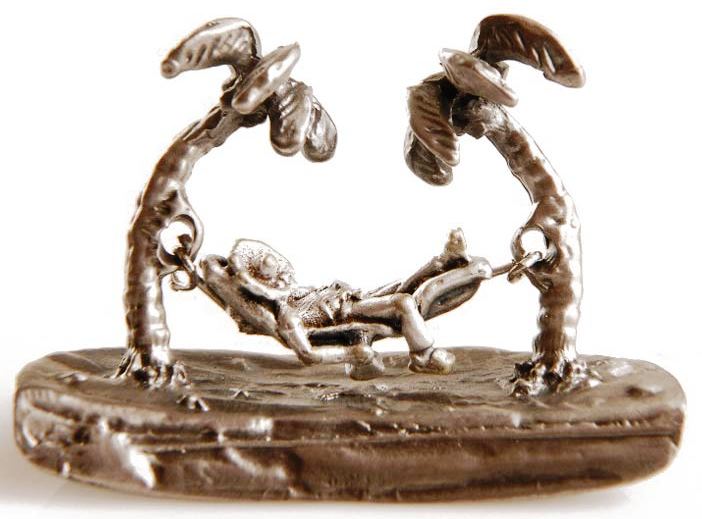 Mañana says they believe in waiting, not rushing things. They have a "lets wait till tomorrow attitude" hence the name Manana. On every bottle is a beautiful, miniature recessed metal sculpture, displaying Don Panchito Vidal an early owner of the distillery, resting in his hammock between 2 palm trees, and holding a bottle of Tequila. The story goes that Panchito, who inherited the distillery from his uncle Feliciano, took his sweet time in aging, letting the tequila rest until it smelled just right. He kept saying "tomorrow.... tomorrow it will be ready"
Mañana Anejo is perfect for introducing people to a boulder, rich, flavorful anejo that is easy and pleasurable to sip. Mañana anejo is a very good flavorful anejo, and I definitely recommend it.
SEE More Honest Reviews and REAL Top Tequila Lists, and Please 'like' Long Island Lou Tequila on Facebook- HERE- https://www.facebook.com/Long-Island-Lou-Tequila-641682619241422/