Maracame Tequila is Majestic Splendor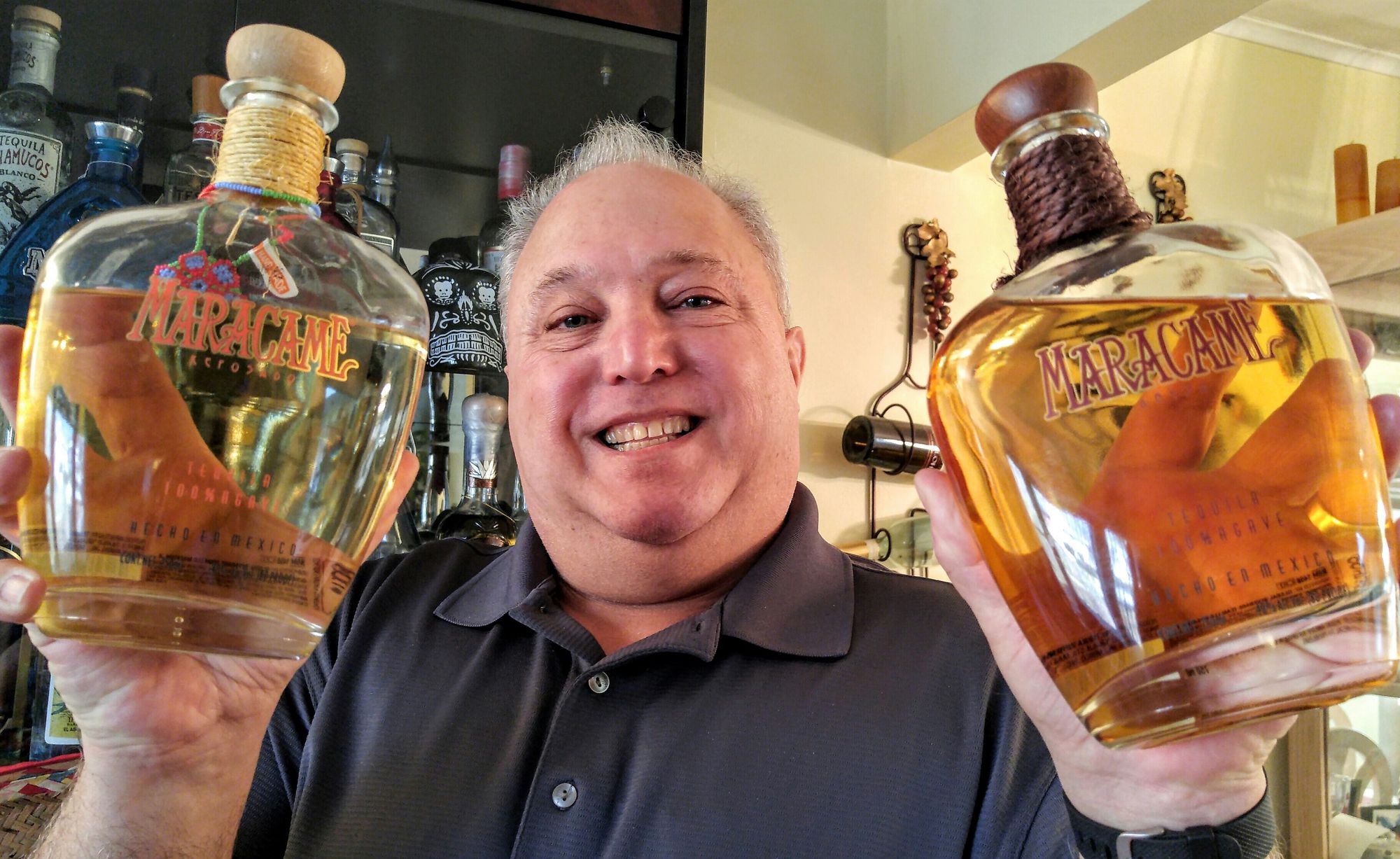 Maracame (pronounced-mah-rah-KAH-may) is an artisanal- small volume, multiple award winning brand made by Tequila Supremo- NOM 1456 in the highlands (los altos) of Arandas, Jalisco. An important part of Maracame Tequila, is the exquisite packaging, including the beautiful bottles and boxes, and their connection to the native inhabitants of the area. However, this in no way is the end of this story of this brand, or even the best part. Yes the packaging of both the bottles and the boxes are absolutely stunning, but unlike so many other brands that have beautiful packaging or beautiful bottles, and not much else going on.....this is not the case. The quality of the juice inside the bottles are even better than the packaging. The blanco is clean and smooth, fruity, buttery, floral and delicious- a perfect sipping blanco. The reposado is vibrant, oaky and fragrant, with honey, spices and caramel and this anejo is really really spectacular.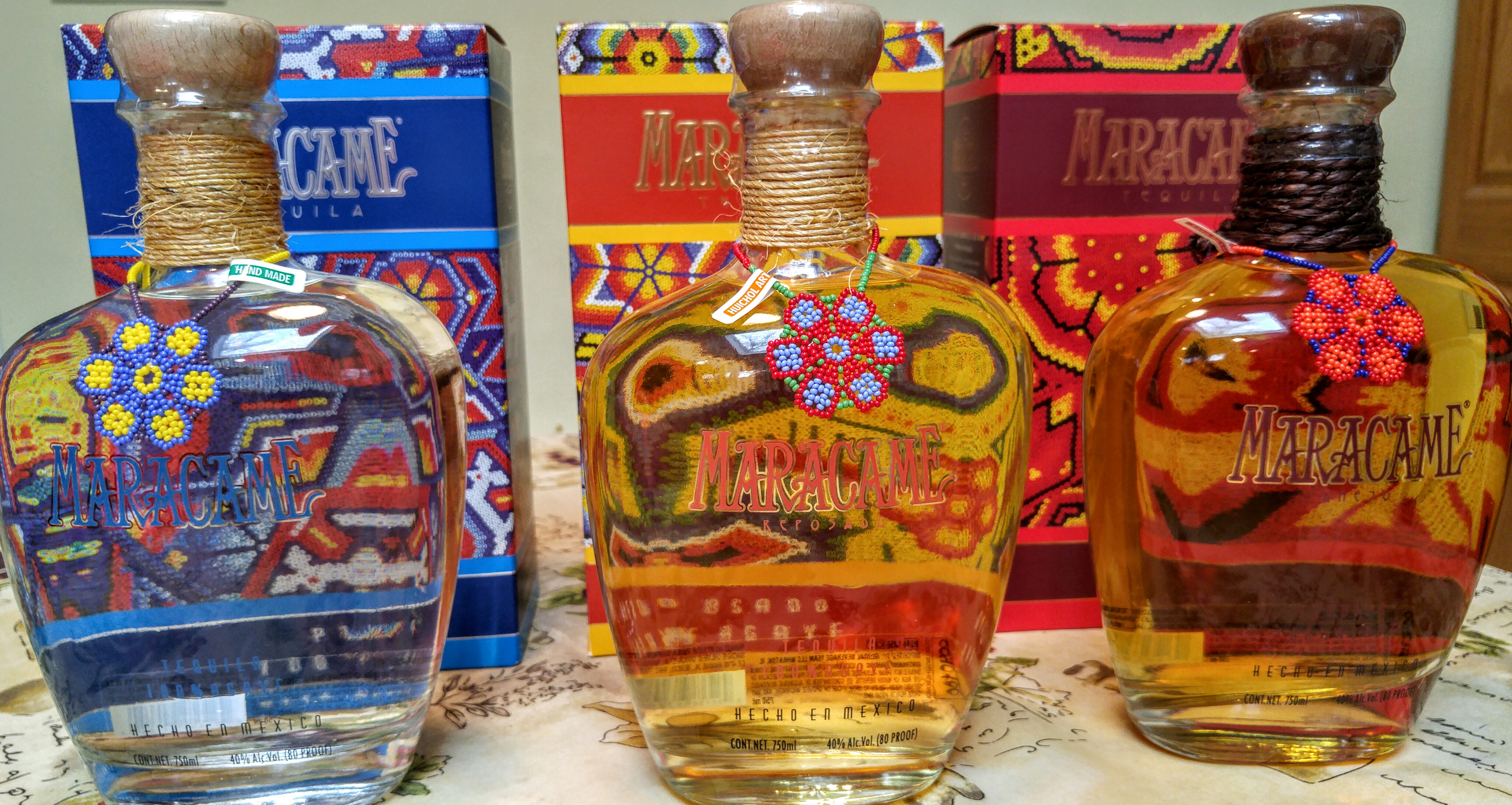 The distillery is known as 'Casa Camarena', one of the longest operating producers, and is wholly owned and operated by the Camarena Family of Arandas. Originally known as 'La Arandina', Casa Tequilera Casco Viejo was founded by Augustin Camarena in 1938, and today is Tequila Supremo. The Camarena's family heritage in tequila began more than 250 years ago. The distillery is situated in the Sierra Madre Occidental mountain range, with average elevations of over 7,000 feet. This area is considered the epicenter of artisanal highland tequila production. Maracame is the gem of the line made here, and it's production procedure is purely traditional. In 1860, the family planted their own agave estates around Arandas, and today the family grows more than 3 million blue weber agave plants, and is one of the biggest agave growers in the business. Some of these highland agaves, grown in this mild climate and rich red earth, grow at an elevation of nearly 8,000 feet. In case you're wondering, the family is related to Carlos and Felipe Camarena, as Don Agustin was their grandfather's brother, and they worked together at one time but went their separate ways as producers. The Camarena's were Spanish immigrants who co-founded Arandas in 1761, where the distillery can still be found today. They distilled their first tequila in 1938 and today Tequila Supremo is the fourth largest tequila distillery in Mexico. In 1970, Doña Elena Herrera Orendain (Doña Helena), daughter-in-law of Don Augustin and a descendant of Jose Cuervo, assumed control of Casa Casco Viejo and the mother company- Tequila Supremo. Doña Helena with her 6 sons, are members of the board and the owners.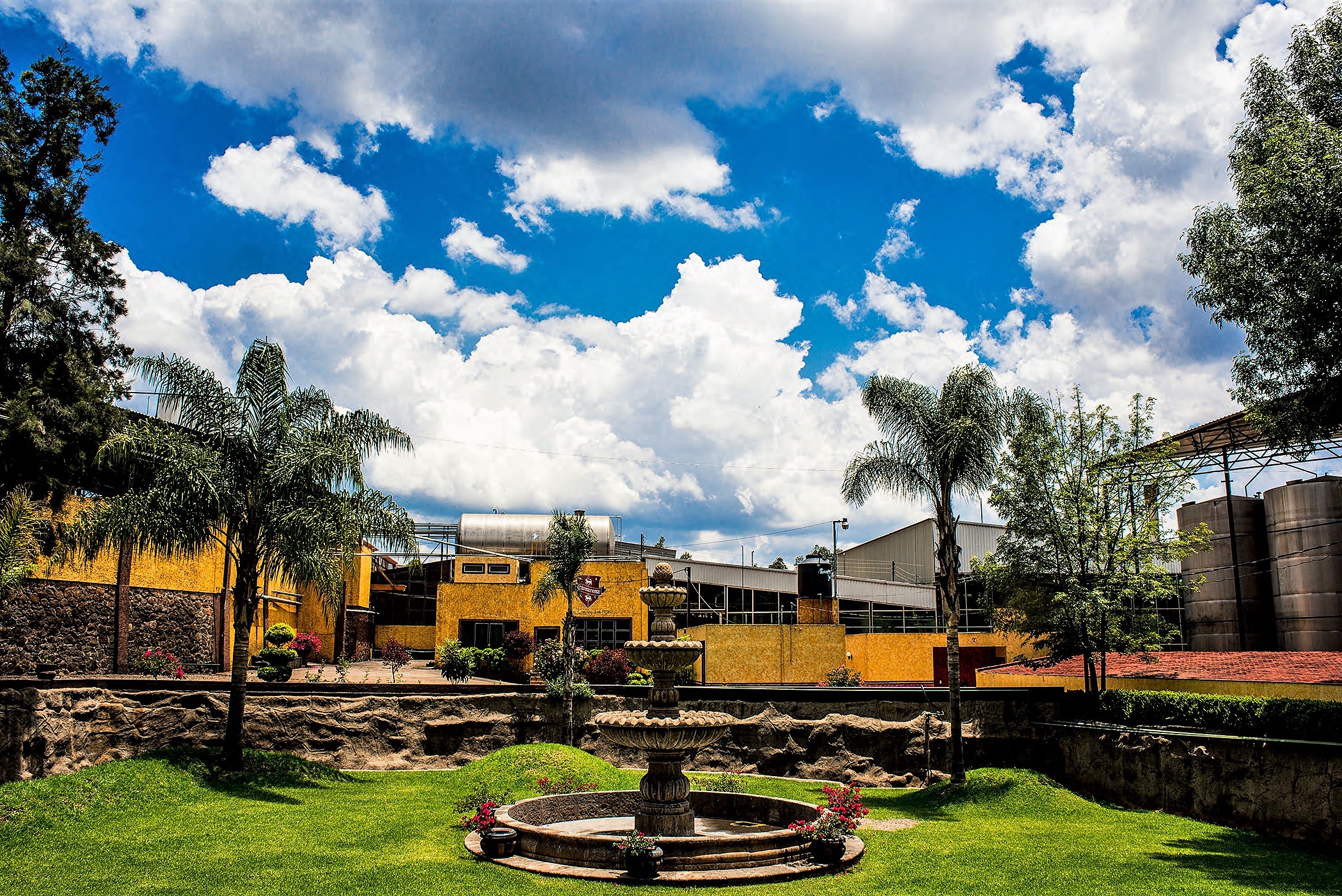 Casa Camarena and Tequila Supremo produce brands including Casco Viejo, Familia Camarena Tequila, Azteca Azul, La Cava Don Agustín, and Maracame, as well as others. Maracame is the top of their line, is made differently and gets special attention. Maracame Tequila has really hit the export market running, and Maracame is distributed in the US by Global Beverage Team, LLC Chicago, Illinois. Maria Soto (Operations Mgr) from Global Beverage said "we have the rights to Maracame Tequila and Azteca Azul Tequila, both produced by Tequila Supremo in Arandas, and we started importing Maracame at the end of 2014." Maria went on to say "we currently have presence/distribution in the following markets: Illinois, Texas, Florida, Indiana, Kentucky and California, and we're passionate and committed to making Maracame successful in the US, and always looking for new distribution, in other markets." She explained some of the recognitions, and awards, including very high ratings from the International Review of Spirits, the 2015 Los Angeles International Spirits Competition, as well as the respected 2015 San Francisco World Spirits Competition, where Maracame won double gold with their Anejo, gold with the delicious Plata Blanco, and silver with the Reposado. I personally agree with most of these awards, putting the Plata (blanco) and anejo in the top spots. I love the blanco and think it's a real killer, but I also realize that many people are going to go nuts over this anejo, especially lovers of whiskey, cognac or bourbon. Although this may interest those spirits lovers, there is no doubt that it is fine tequila.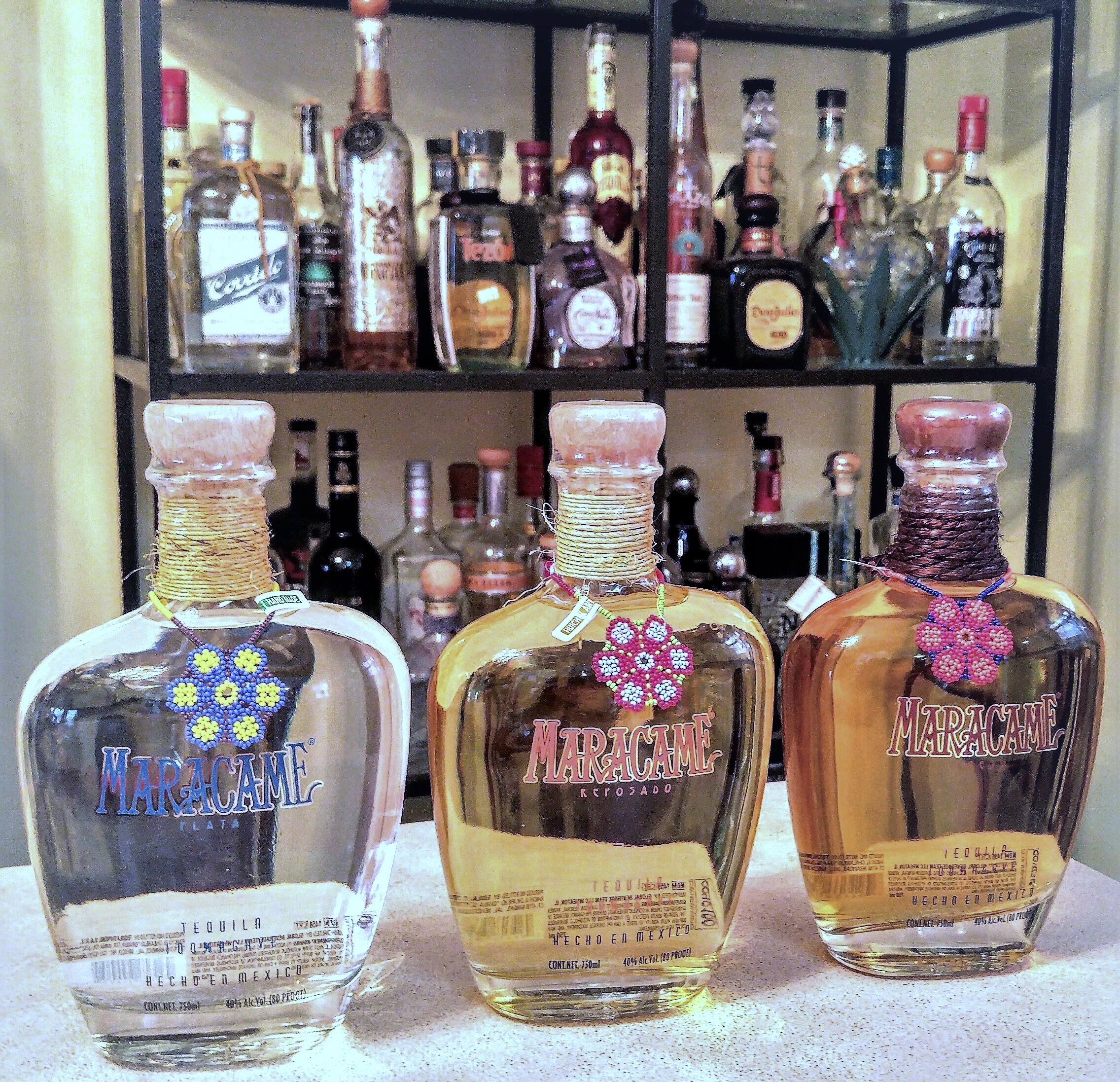 Tequila Maracame has come a long way from being sought after, and only available in duty free shops in Mexico for over 10 years. For a long time travelers knew of this tequila and word spread, but it just wasn't available anywhere else, except in Mexico (duty free) or in The Czech Republic, UK and Russia for about 8 years. Now it is being distributed in the US, and on-line, and that's a great thing. They also make a 3 year aged Extra Anejo called 'Gran Maracame' as well. Enrique de Grau (International Sales & Marketing Mgr) from Supremo, explained that only the Maracame brand uses very ripe 'hand selected' 8 year old agave for more mature sugars and more flavors, and said "we only produce about 1,000 cases (9L per year) of each Maracame expression (Blanco, Repo, Anejo) and only produce 100 cases per year of the Extra Anejo." The most popular is the anejo, representing 50% in sales. He said with the small volume of Maracame made, they decided to dedicate their historic volcanic rock horno for it's sole production. De Grau told me we slow roast for 60 hours of cooking, then we open the oven doors and chill under normal weather conditions for 24 to 36 hrs. Enrique added that "the fermentation process is under normal weather conditions with stainless steel tanks, and we use champagne yeast to give a different profile to the product, giving it more green fruit notes (green apple and pear) and some acidity, with quite similar notes of a Chardonnay." The distillation is in stainless steel and copper coil pot stills, in small batches and de Grau said "we use only the 'heart' of our distilling process, no heads and no tails from the first distillation". The Master distiller for Maracame Tequila is Agustin Camarena Herrera.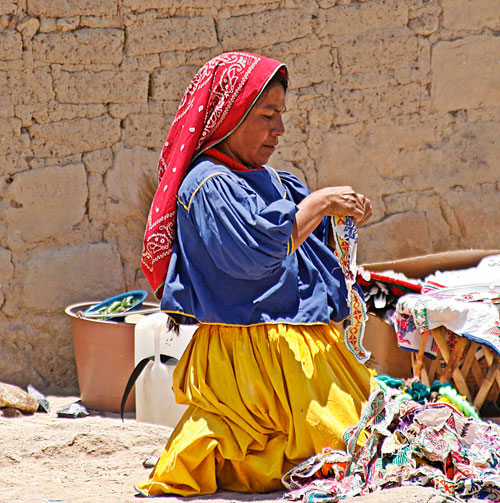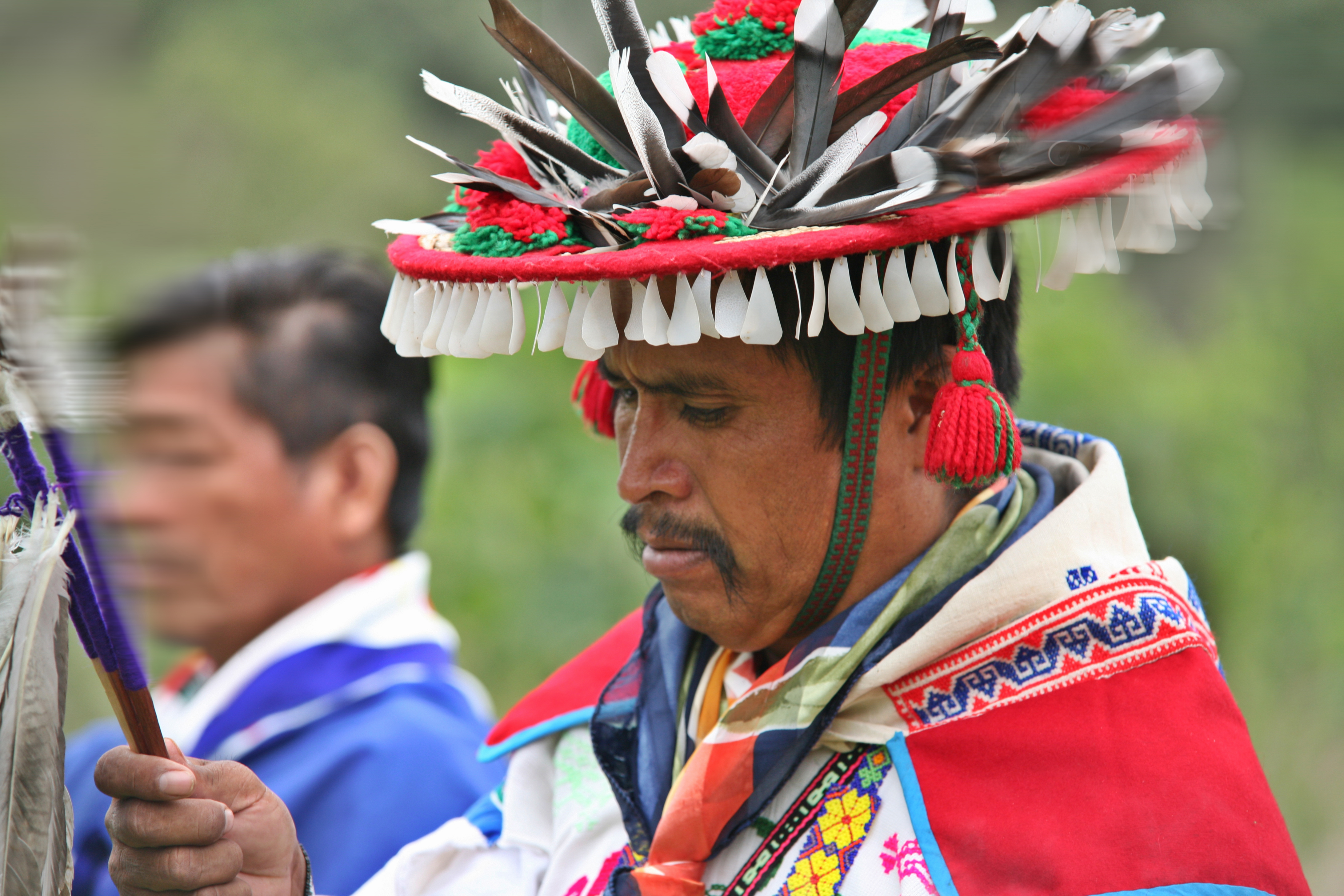 Maracame Tequila has a strong connection to the Huichol Native Mexicans, (or Wixaritari), who live in the area of where Maracame spirits are produced. The Huichol have a very religious and cultural history. The Word 'Maracame' means the leader (Shaman), Wizard or Medicine Man. He has many functions including being the spiritual guide of the group acting as Priest, as well as Healer. In order to become a great Maracame, long years of intense physical, mental and spiritual preparation is required. The Huichol have lived in the central Mexican mountains for 15,000 years. The Maracame is revered by the community for his supernatural ability to communicate with the forces of nature and to bring needed rain to the crops through unique ceremonies, as it's the Maracame who guides the community through these and many other rituals. This involves singing, weeping, and contact with ancestor spirits. Huichols have traditionally used the peyote (hikuri) cactus in religious ceremonies. Each year members of the Huichol community travel some 300 miles from the area where they currently reside in the Sierra Madre Occidental range, in the states of Jalisco, Nayarit, Durango and Zacatecas to "Wirikuta" or San Luis Potosí, their ancestral homeland. This pilgrimage takes place annually as a desire to return to where life originated and heal oneself. The Huichols assume roles of gods along the trail that they usually take by foot, and through the use of peyote, the Maracame is able to speak to the gods and ensure the regeneration of the Huichols' souls. As an acknowledgment of the dedication and the cultural importance of his character, Tequila Supremo has named their prize tequila after him.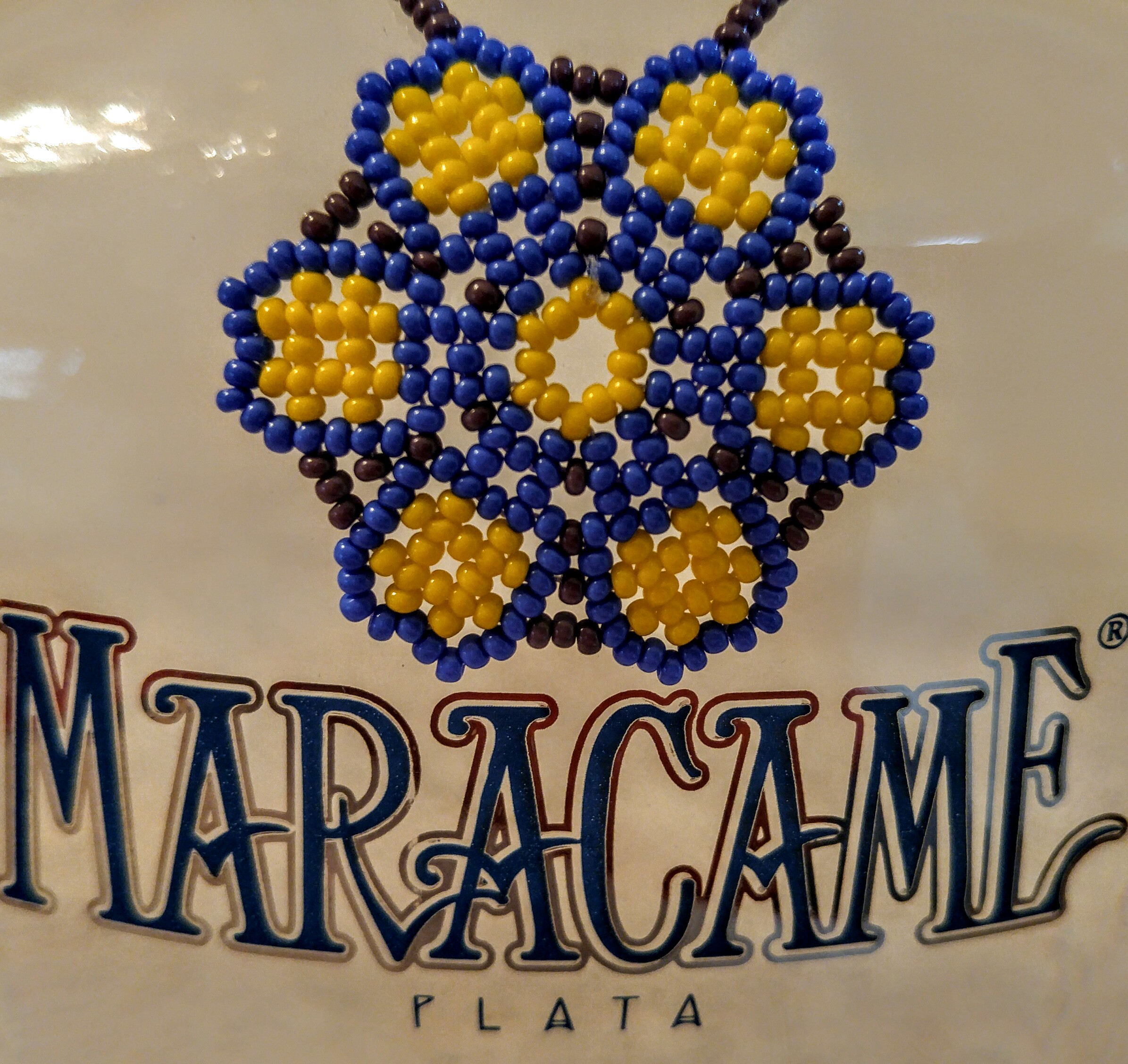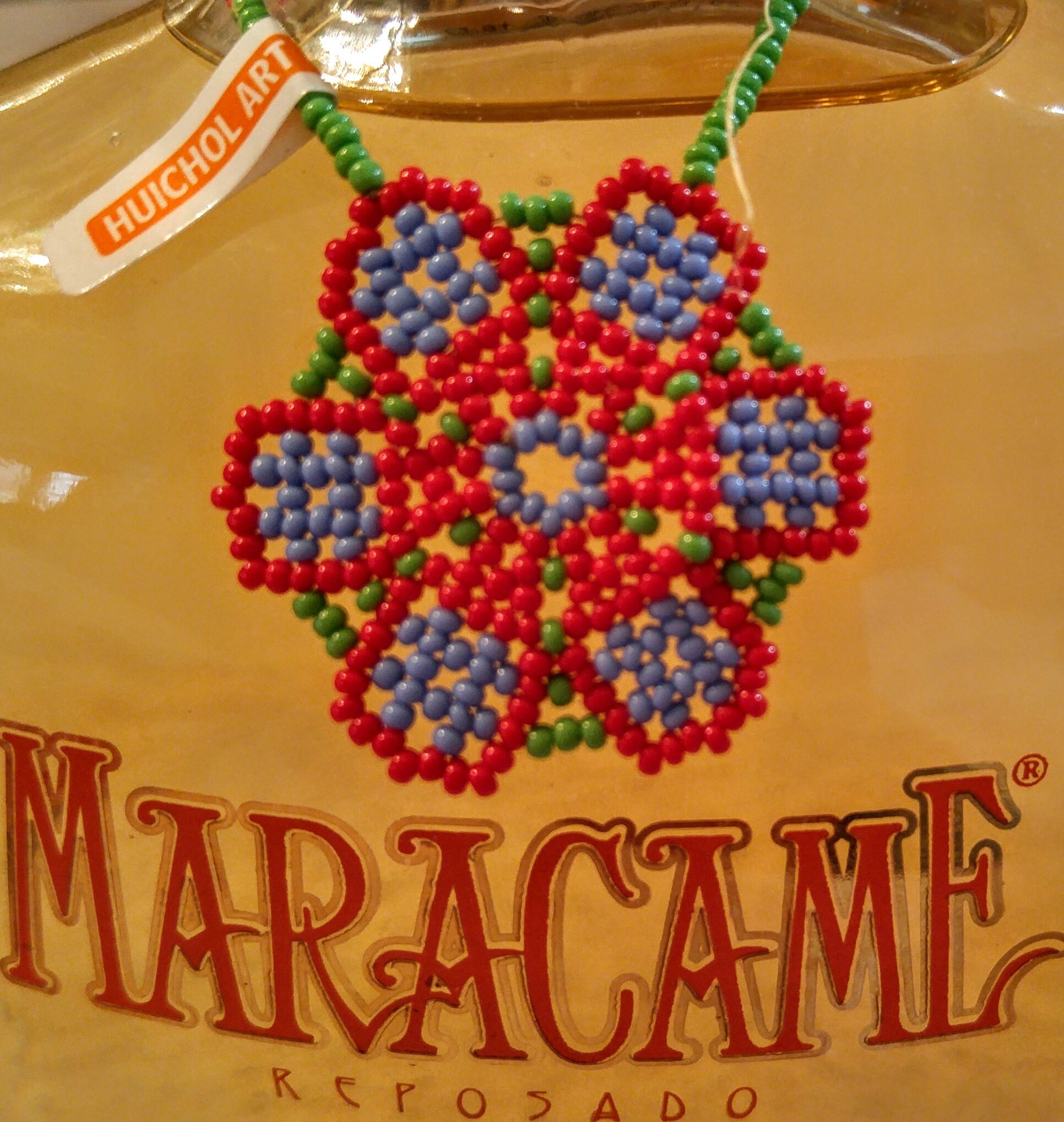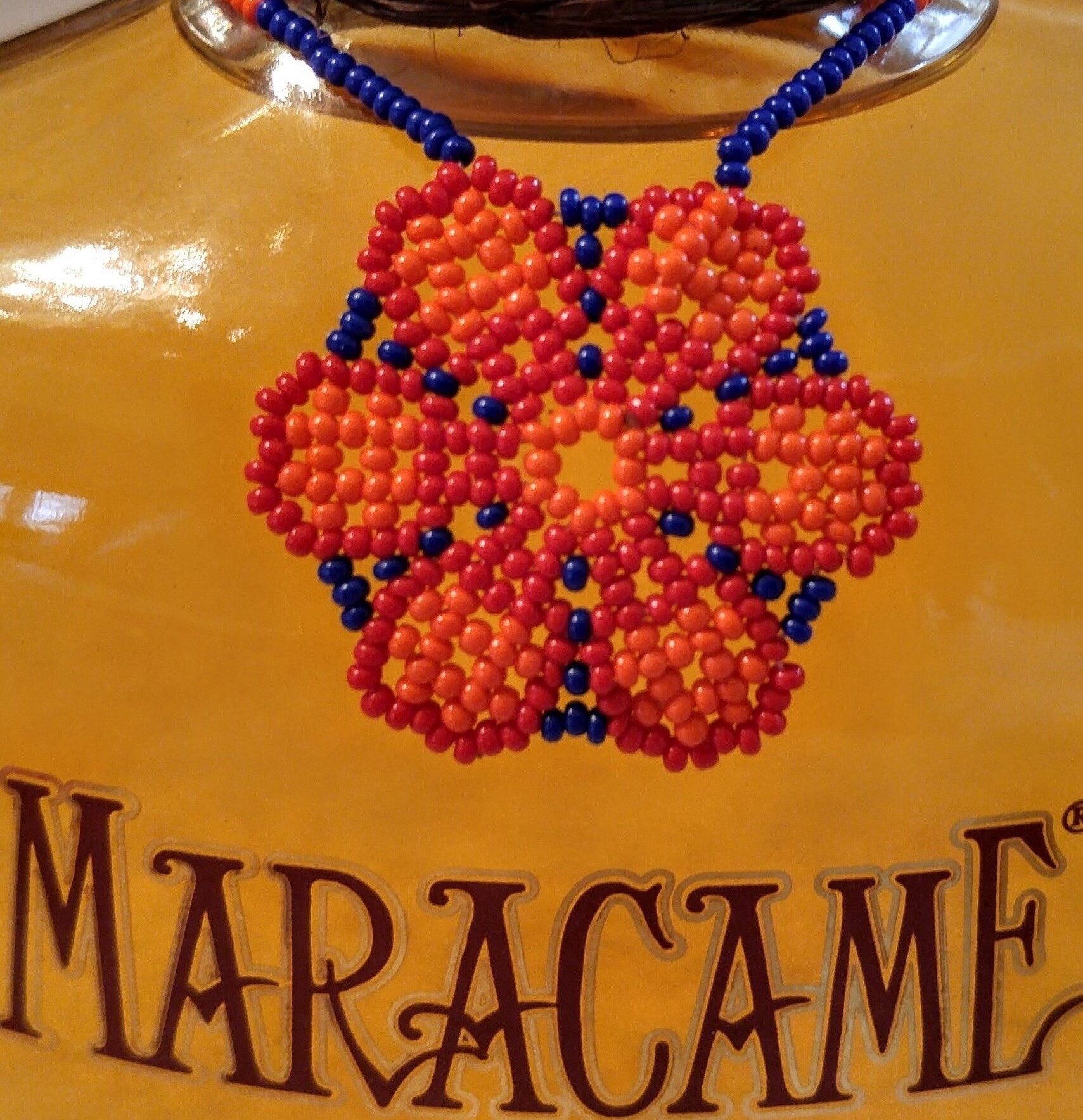 They are also famous for their beautiful beadwork (SEE ABOVE), murals, figurines and artwork. The Huichol make these beautiful, authentic beaded handmade medallions for each bottleneck expression. These gorgeous beaded medallions are so nice that my daughter immediately took mine, and it's now on her keychain. They are simply spectacular, and all funds derived from the production of Huichol art and craft work, used to market and sell Maracame Tequila go directly to the Huichol community. Not surprisingly, Maracame received a Double Gold Medal in Packaging Design at the SFWS Competition. The whole presentation is spectacular and each bottle is boxed and wrapped in a colorful tissue. The artwork on the boxes are simply gorgeous and inside the box, a colorful booklet is included, filled with images that tells the story of Maracame Tequila along with some history of the Huichol People.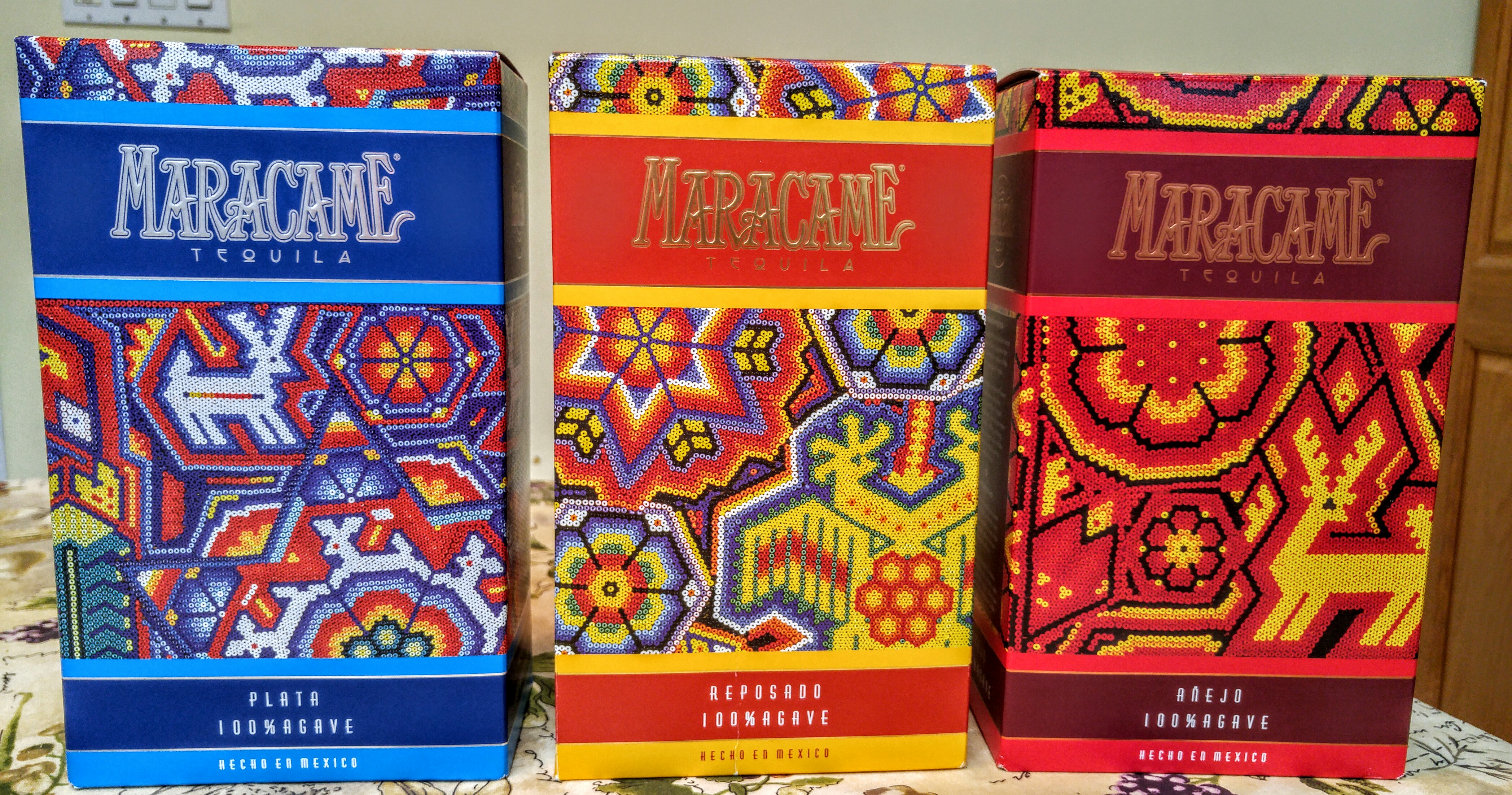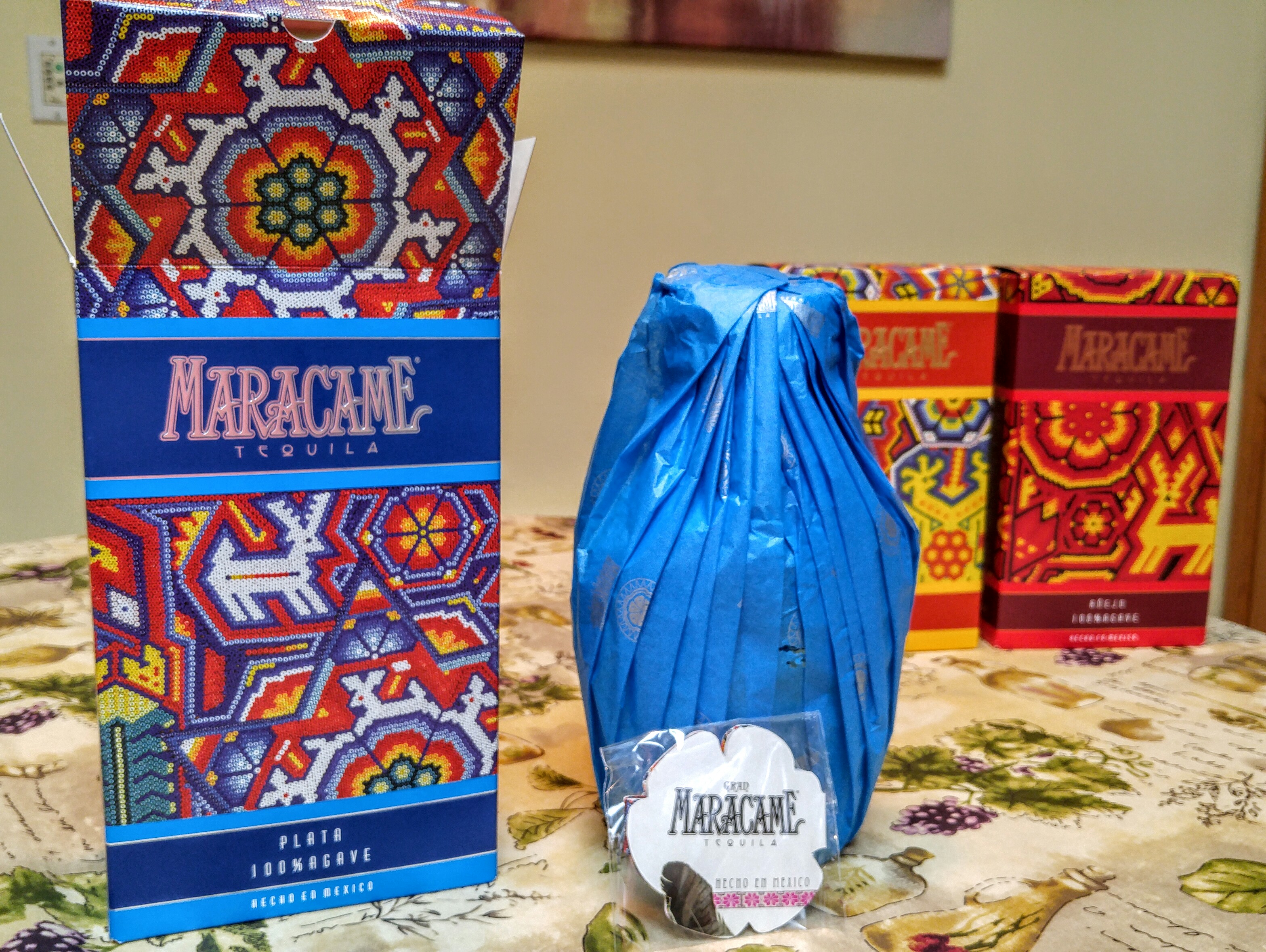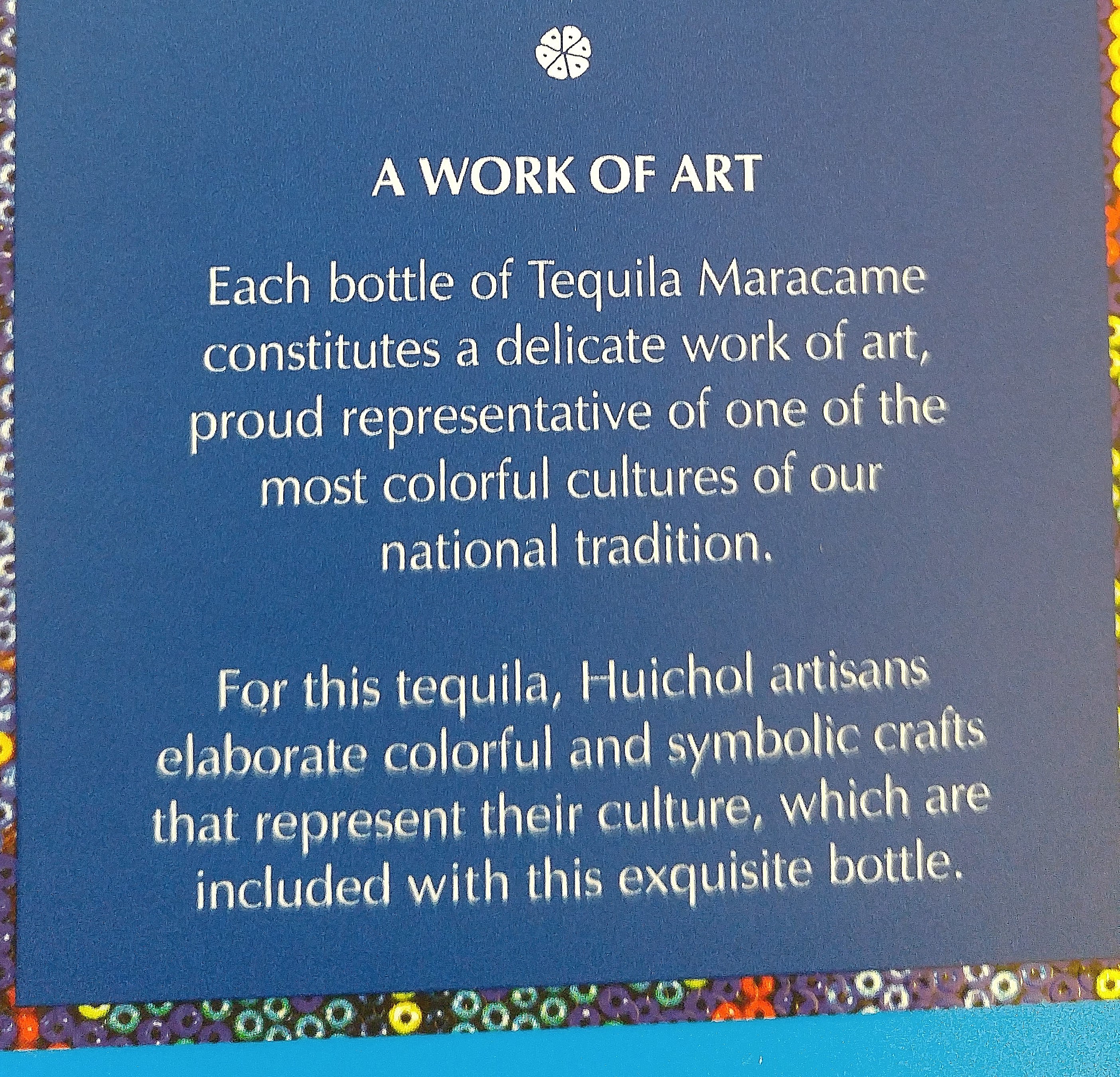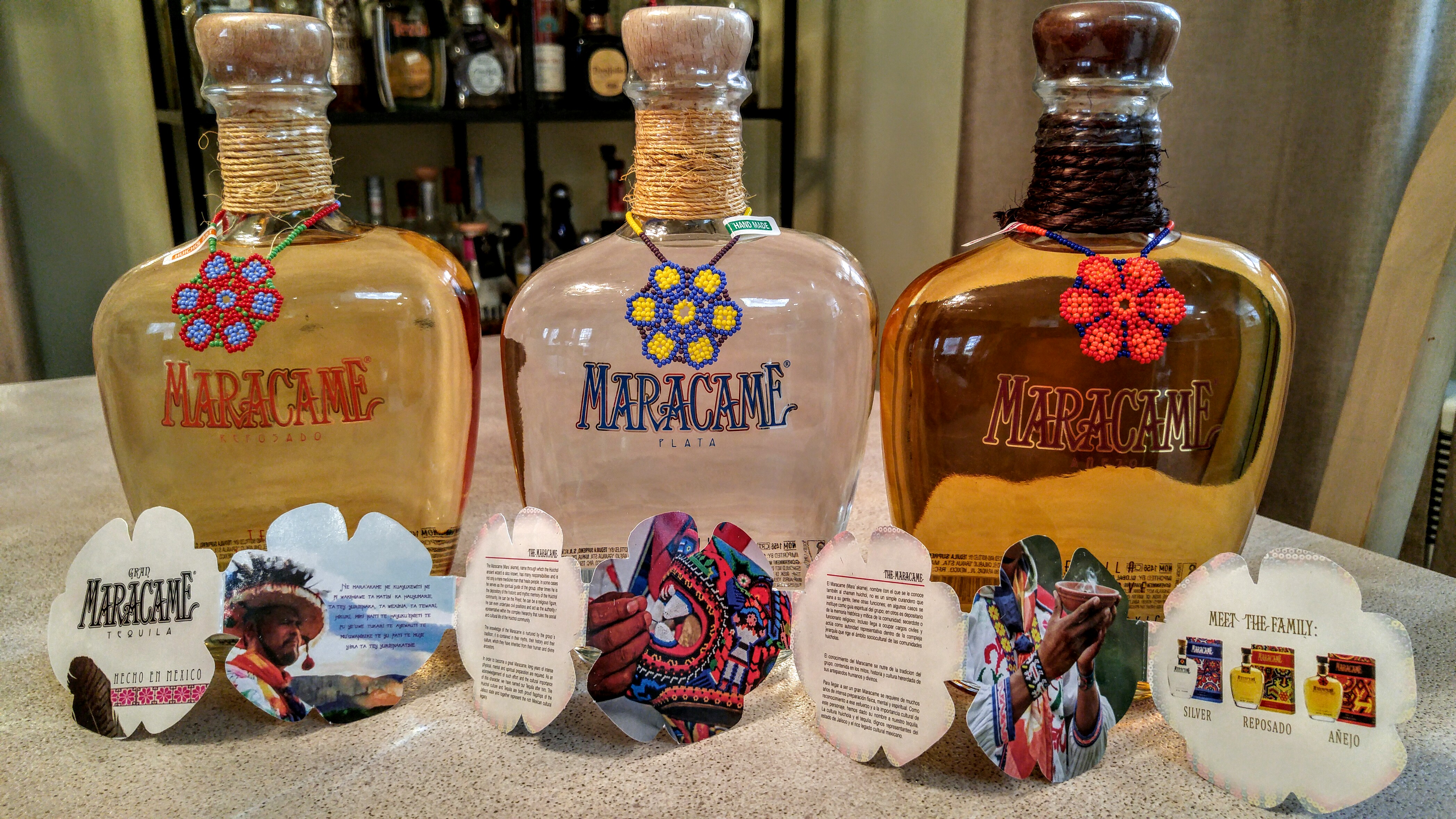 Being a 'Lou's Top Tequila' please see Maracame's logo on the side of this page, click and visit Maracame's website.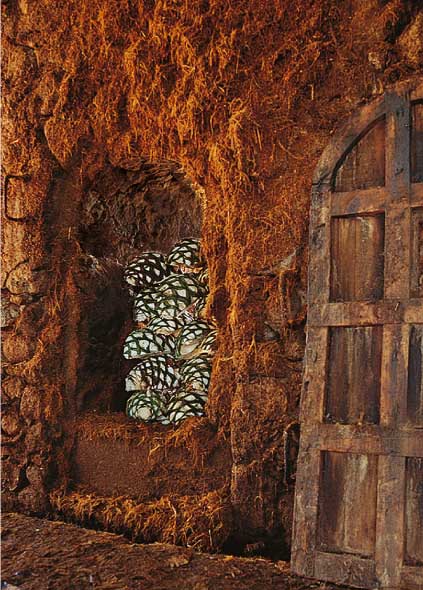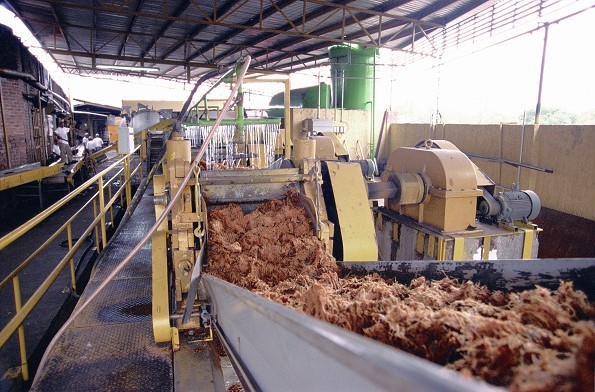 PRODUCTION- The Maracame pinas are the only agaves at Supremo harvested at 8 years and 'hand selected'. Maracame cooks their agaves not in brick ovens, but instead in volcanic rock ovens for 84 hours, then crushed (milled) with shredder/rollers. They use stainless steel fermentation tanks, with a champagne yeast for over 84 hours. They double distill to 40% abv, at a lower temperature and much more slowly than other brands made at Tequila Supremo, using traditional pot stills (3,000 Litres) made of stainless steel for the first distillation and stainless with copper for the second. Only a very small portion of the heart cut, reserved for the second and final distillation is used to make Maracame. This is followed by 1 hr of oxygenation, to improve the profile, followed by filtration with paper and natural charcoal, with water from a private well that has been filtered by double osmosis. After distillation, all the aged expressions are put in 'new' American white oak barrels (medium toast), which have only had a quick interaction with tequila previously, to calm the tannins. They only use small 20 litre American oak barrels. Later, all expressions of Maracame Tequila are bottled by hand.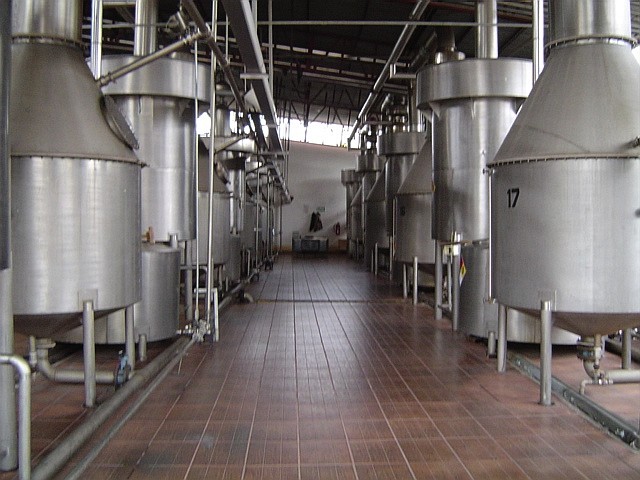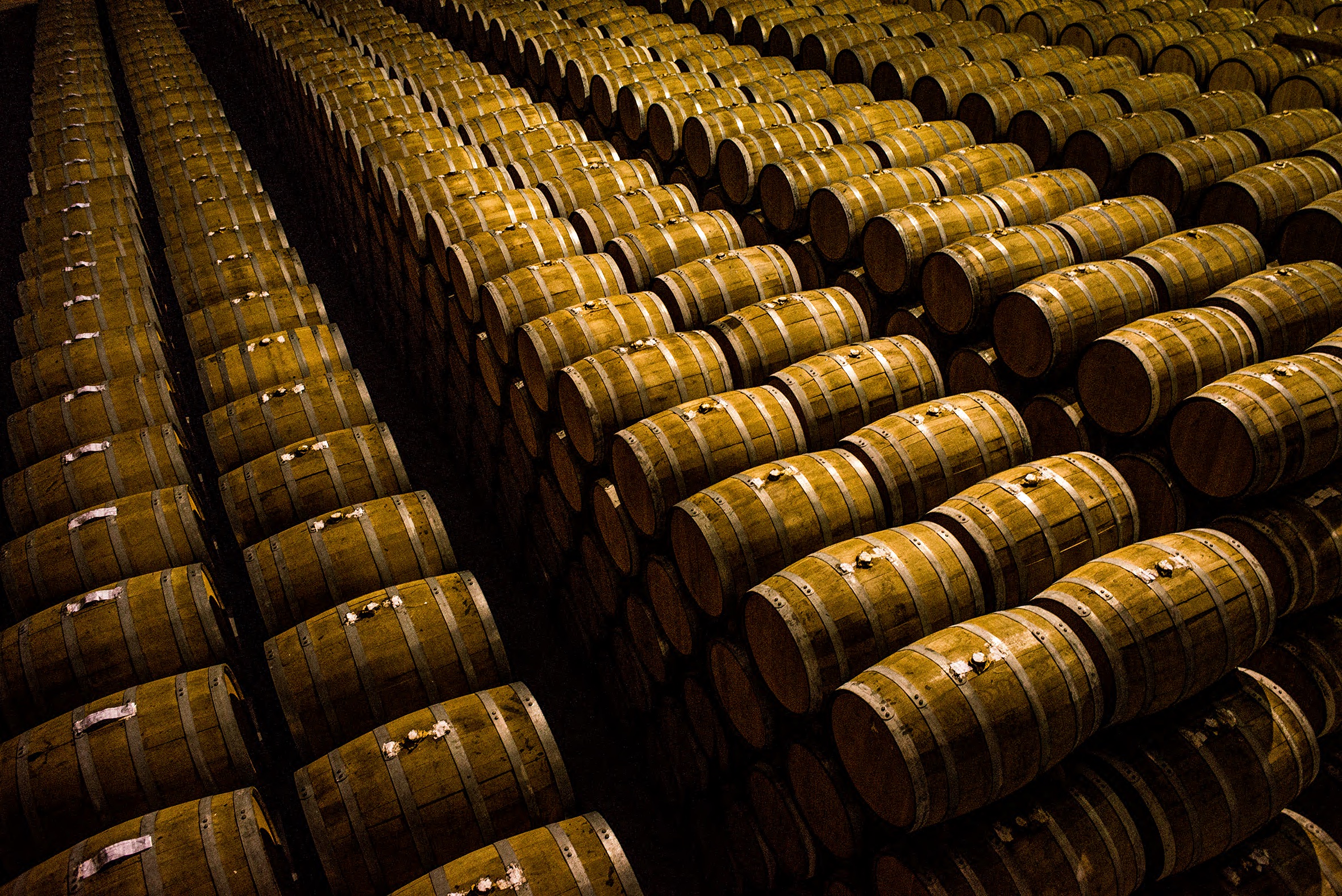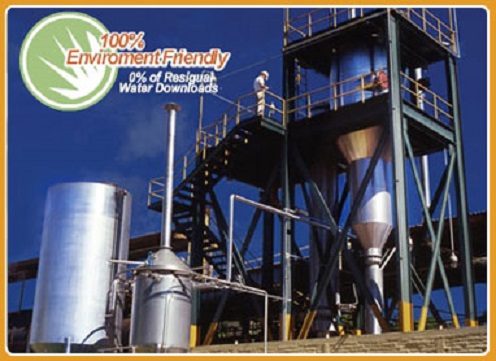 Because of their concern for the environment, Tequila Supremo has developed one of the most modern devices for recycling several elements obtained in the production of tequila (SEE ABOVE). 'Zero D', has been developed by Tequila Supremo engineers and exclusively patented in Mexico. Now, Mexican Government requires all Tequila Producers to have at least one Zero D in operation. Zero D separates clean water and then it's re-used in the process. They have a system of evaporating the vinaza (waste liquids) from distillation and makes a mineral rich solid used to fertilize new agave fields. They even wait a year between plantings to let the land revitalize itself. The agave remains (solids) are then used as fertilizer and molasses, as cow food. Zero D also produces steam, which is sent to the different production areas for use. They are serious about having zero waste, as they recycle or re-purpose all of the by-products, which is in line with the Huichol beliefs of respecting the land. As a result, Tequila Supremo has no waste discharges. They say they are the first Tequila Producer, to be 100% Environment friendly.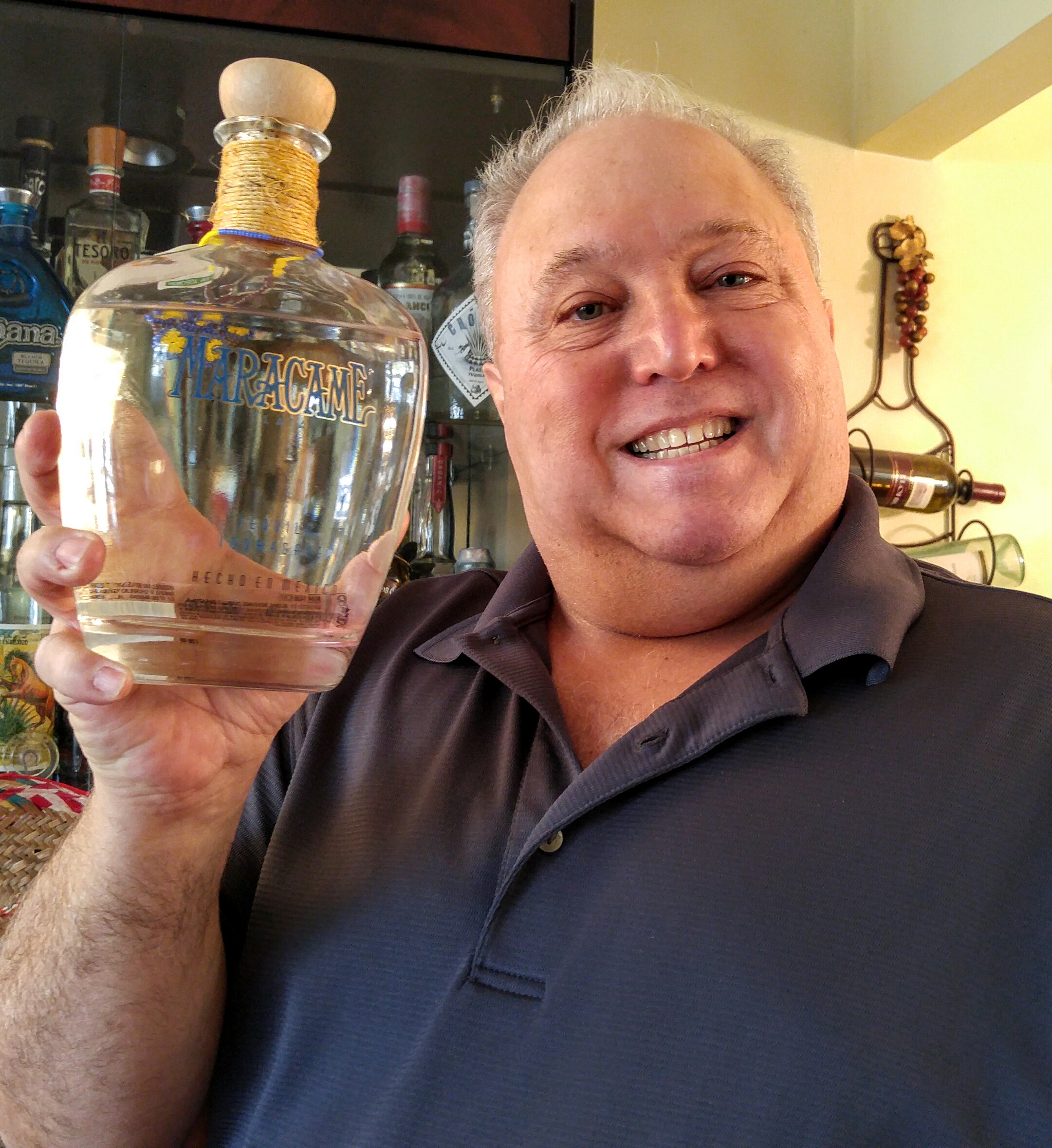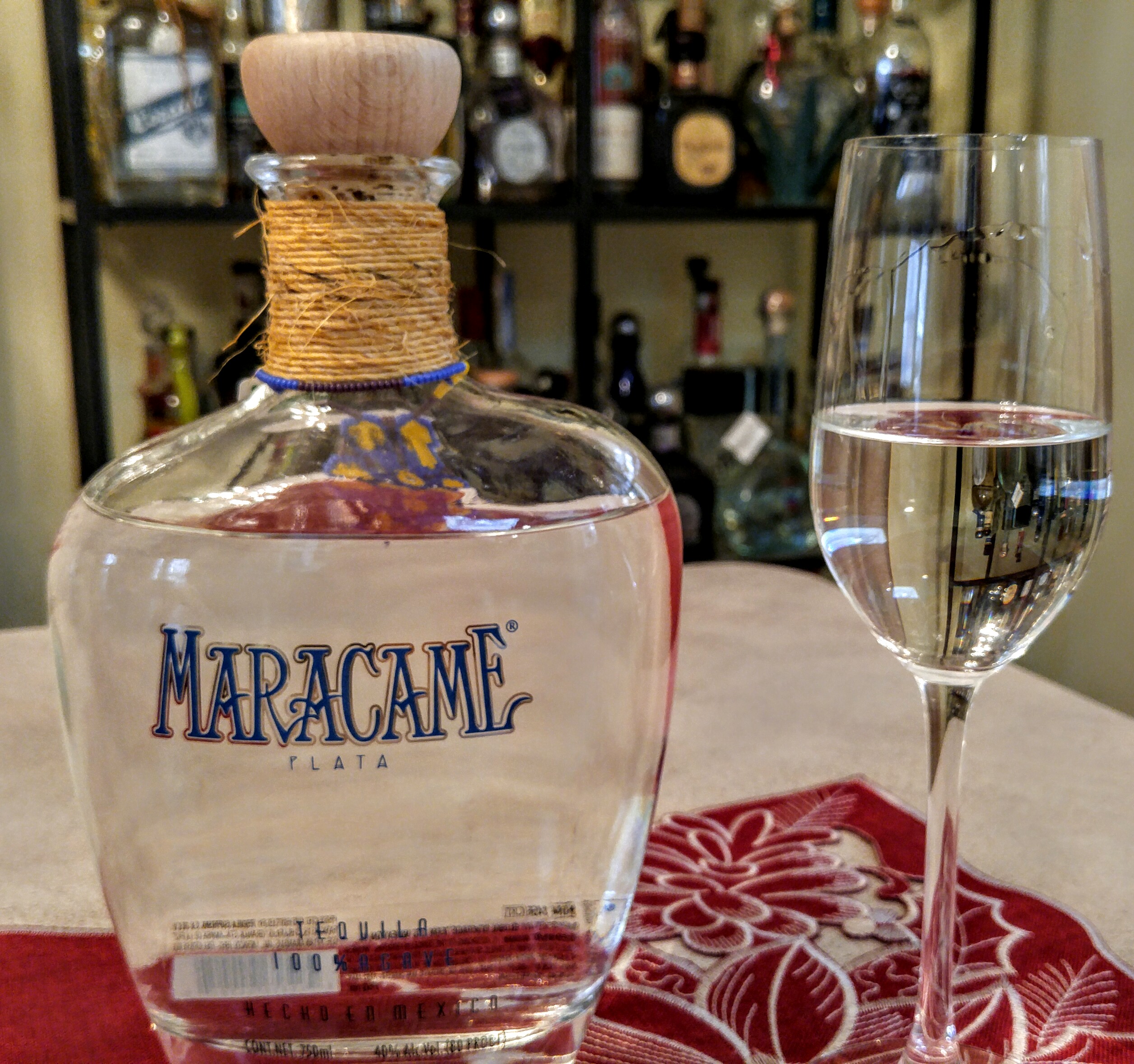 BLANCO (Plata)- 40% abv- unrested- $39.99- This clear and clean blanco has a buttery, lightly spicy and peppery, floral nose with a touch of honey and fruity melon and nice sweet agave. It has a smooth and silky taste with just a perfect little bite (enough not to be boring), fruity, buttery, some spice and pepper, delicious sweet cooked agave, and some citrus notes. This blanco is really delicious and is a great sipper, and whenever I can find it.... I will buy it.
NOSE- clear and clean blanco has a buttery, lightly spicy and peppery, floral nose with a touch of honey, light anise, and fruity melon, with additional aromas of earth and minerals, grassy and hard to miss the sweet agave.
TASTE- medium oils, smooth and silky, with just a slight alcohol tingle,fruits (melon, peach), some anise (licorice), buttery, nice spice and pepper and sweet cooked agave. Some citrus and floral presence with creamy, mineral and honey notes.
FINISH- a very mild and nice alcohol buzz fades to silky, sweet agave, light anise (licorice), mild spice and pepper, buttery and slight citrusy notes, in a medium to long exit.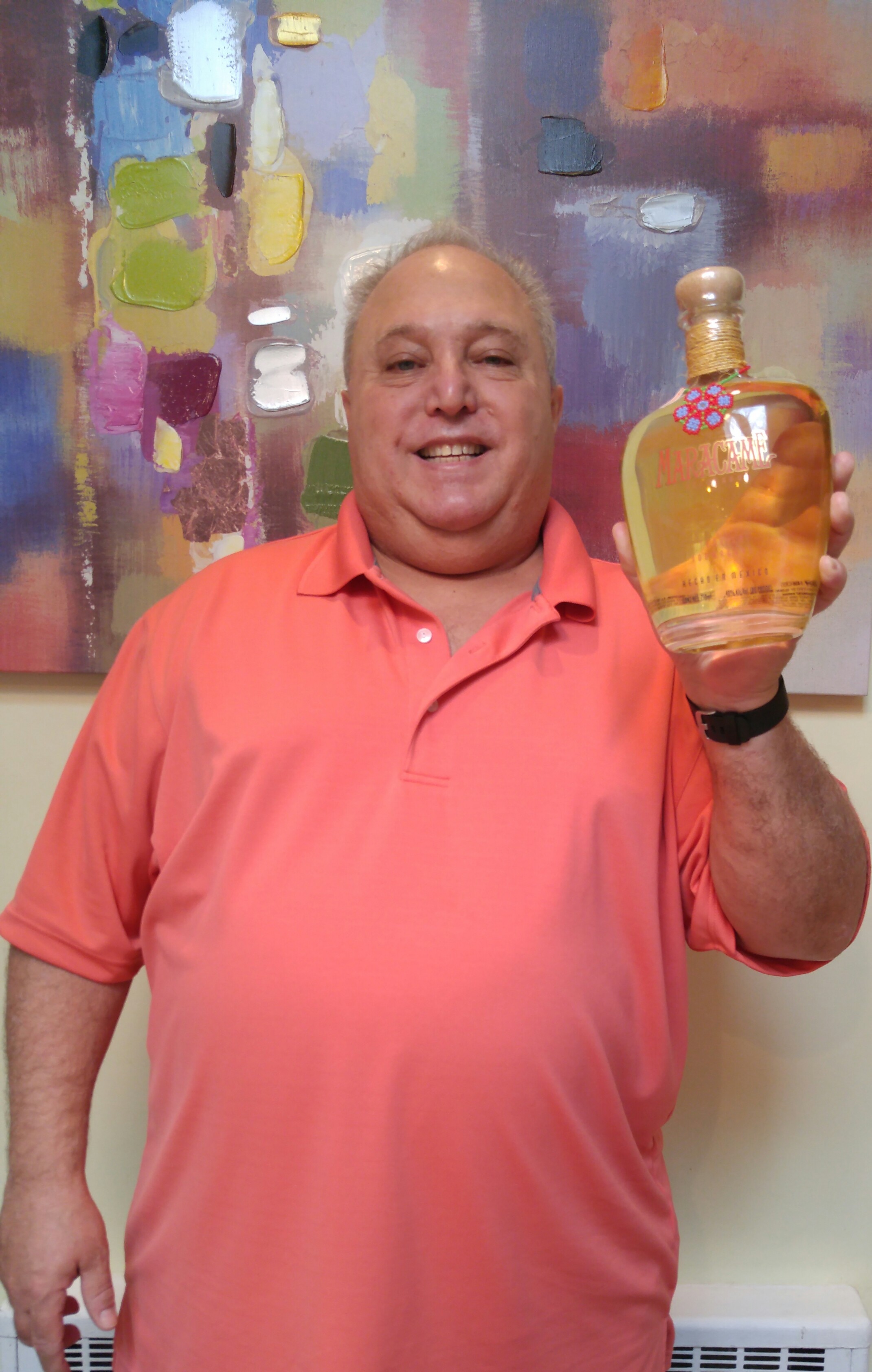 REPOSADO- 40% abv- $45.99 and aged a minimum of 9­ months or until the Maestro Tequilero determines that it has reached the organoleptic characteristics required, in new American oak barrels. This light golden color reposado is nicely balanced, mixing oak with caramel, sweet agave and a pinch of vanilla. Aromas of light whiskey/bourbon with definite honey and caramel notes, sweet agave, leather, butter, dried fruit, some citrus and light vanilla. Tastes are caramel, honey, oak/light bourbon and spices, agave sweetness and some vanilla. Easy to drink- fruity, silky, creamy and robust. This Reposado has some pop to it.
NOSE- Aromas of light oak and whiskey/bourbon with definite honey and caramel, sweet agave, light chocolate and leather, light nuts, butter and dried fruit notes (apple/pears). It is fragrant and has some citrus notes with a touch of cinnamon and light vanilla, all balancing nicely on the nose.
TASTE- med oils, caramel, honey, and definite spices and pepper, mixing oak with caramel, cream and light chocolate. Notes of sweet agave, fruit and a pinch of vanilla and cinnamon, honey, oak/light bourbon and spices, with a very slight alcohol buzz, agave sweetness and a hint of smoke.
FINISH- early alcohol buzz fades to a long sweet, slightly spicy and peppery end, with some vanilla cream soda, citrus and caramel. Finishes with a nice medium exit.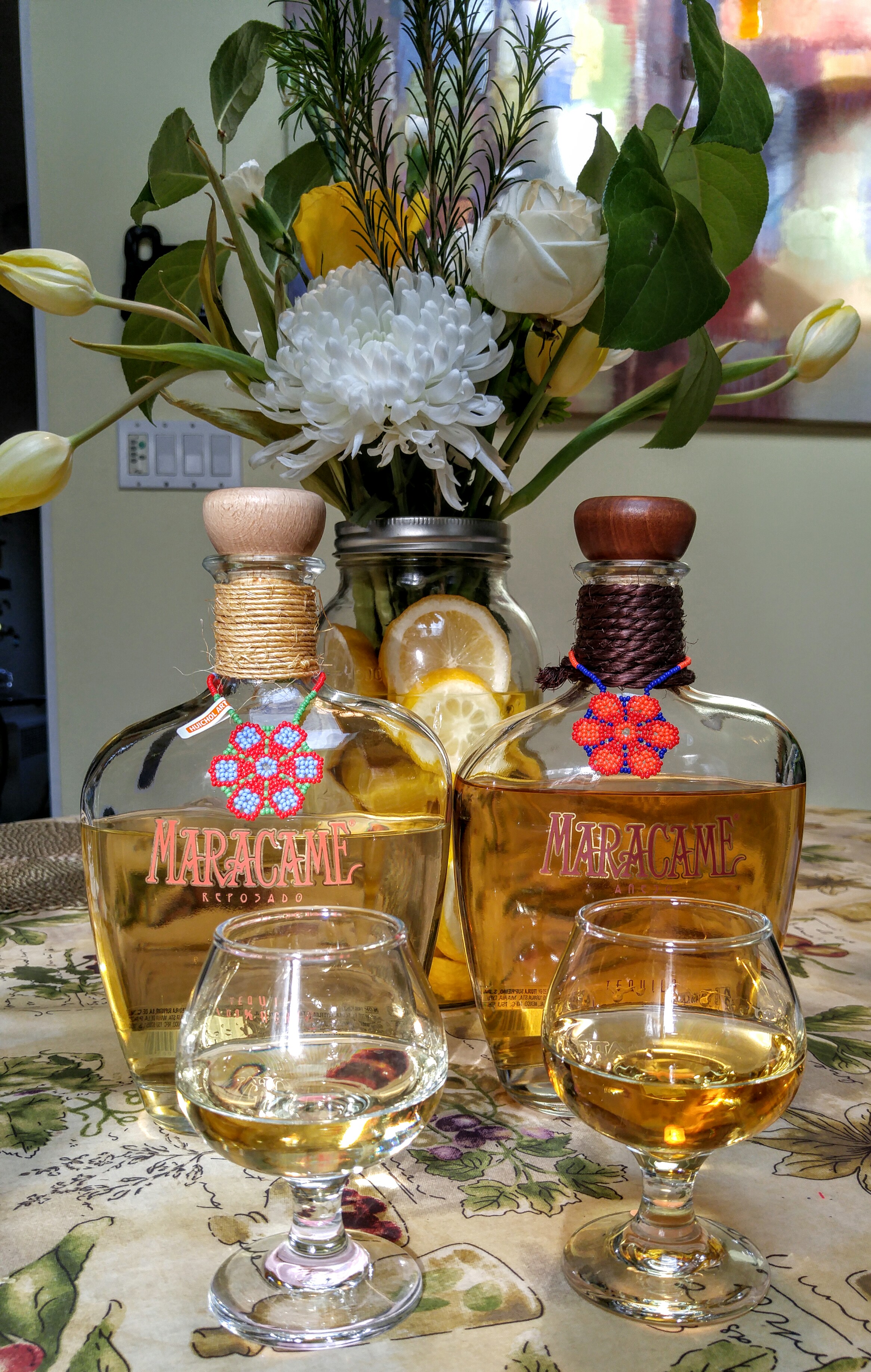 ANEJO- 40% abv- approx $49.99 and aged 18 months in small 20 litre new American oak barrels. With a nice rich golden amber color, it has a nutty, peppery, butterscotch, vanilla and caramel nose. Oak and whiskey/bourbon notes with some dried fruit, baked agave, and buttery sweetness. It has a bit more vanilla aromas than the reposado. There is no real burn, definitely smooth and silky, with nuts, caramel and butterscotch on taste. It starts off light and smooth and then a lot of flavors start to appear. There is some nice alcohol heat at first, which fades to a real smooth delicious sweet tasting sipper. I can see why this may be the jewel of the group. It also had a nice balance and was silky smooth. I really do think that whiskey, bourbon, brandy or cognac drinkers will love this anejo, as it has some sweetness, and is silky smooth, rich with flavors and is an easy to drink tequila. I believe this anejo is on par with much more expensive anejos.
NOSE- aromas of caramel, butterscotch and roasted nuts, with cream vanilla soda, a touch of tea, and some brown sugar. Some spices, and pepper, along with honey, dried fruits (apples/pears), and aromas of whiskey/bourbon, and light leather, with sweet butter notes.
TASTE- medium oils, caramel, butterscotch, vanilla cream and a balanced sweetness. Very smooth and silky, some honey, spice, nuts and a whiskey/bourbon presence.
FINISH- some minor heat fades into butterscotch, honey, mild chocolate, a pinch of smoke, leather and a caramel delight. Some spice and cream soda take you out with a medium to long, sweet and silky, fruity and nutty finish.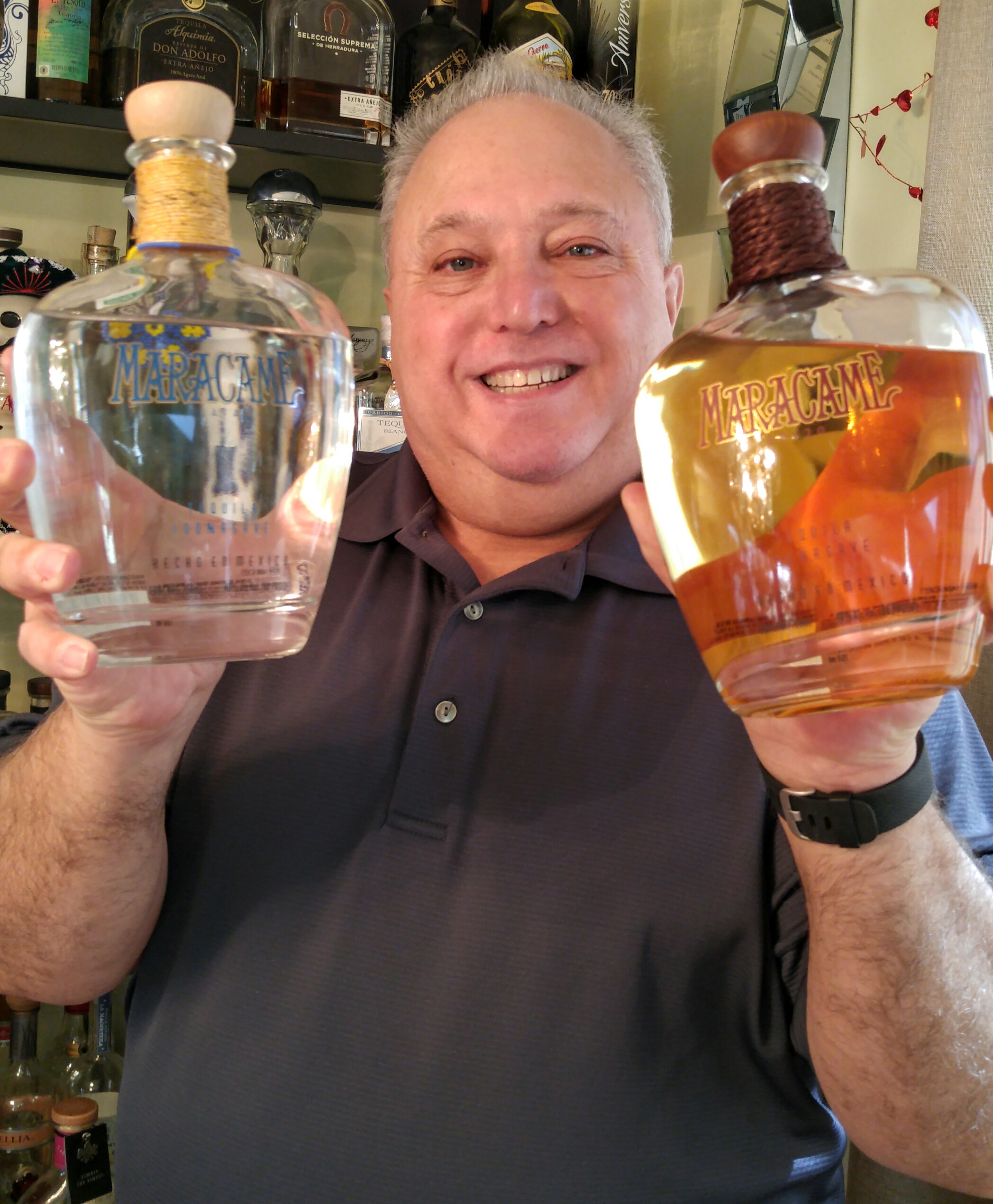 The high quality production, the tremendous taste, the connection and love for the Huichol native inhabitants, and the overall presentation, make Maracame Tequila.... Simply Magical.
SEE More Honest Reviews and REAL Top Tequila Lists, and Please 'like' Long Island Lou Tequila on Facebook- HERE- https://www.facebook.com/Long-Island-Lou-Tequila-641682619241422/