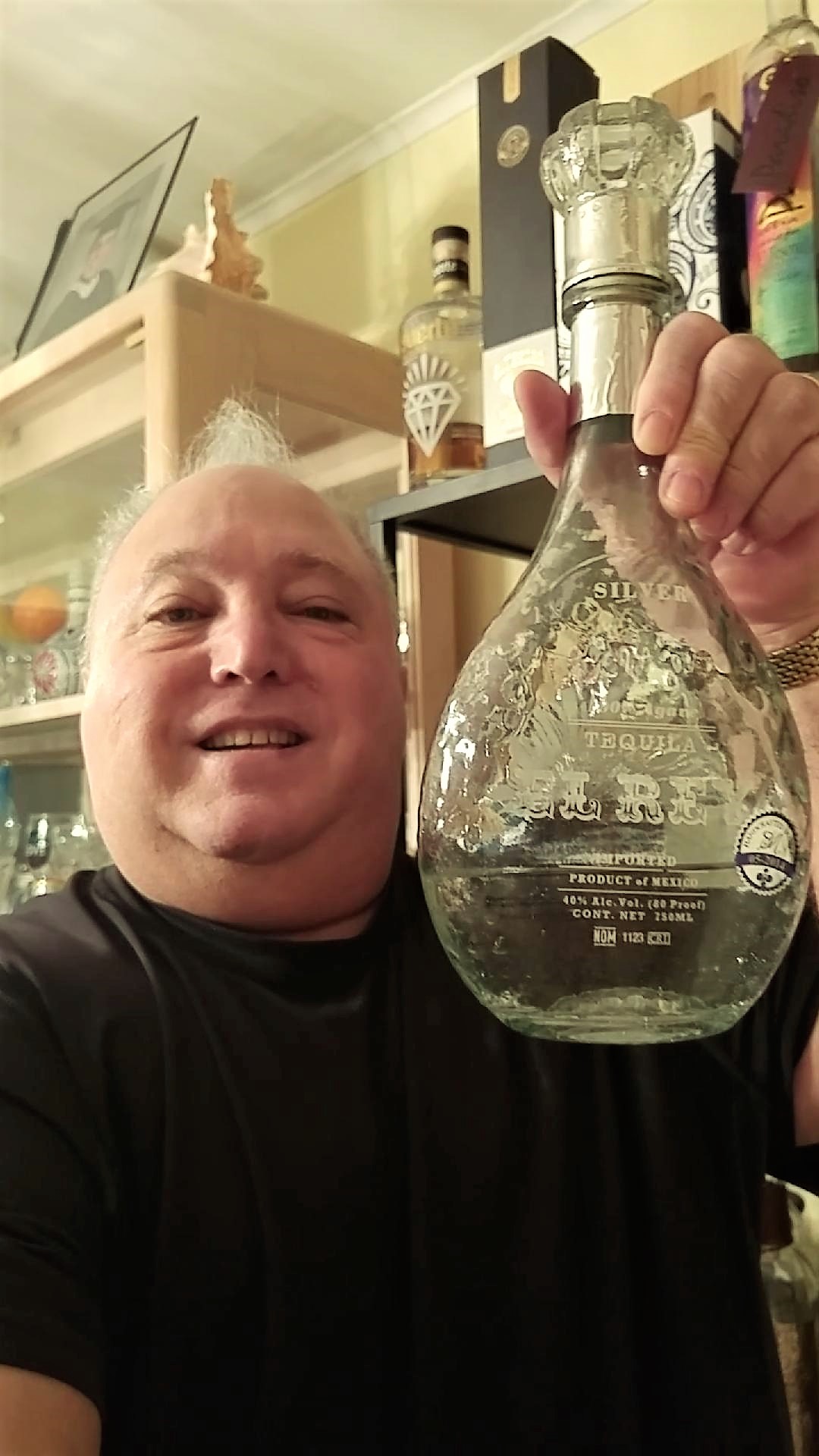 Tequila El Rey is a brand produced at the legendary Tequila Cascahuín Distillery in the valle region of Jalisco at NOM 1123. The distillery is owned by Salvador Rosales Torres and is run by Salvador and his son Salvador Rosales Trejo - (SEE BELOW). They produce Cascahuín Tequila, Revolucion, Siembra Valles, Siembra Valles Ancestral, Trianon, and Tequila El Rey among others. Trust me.... that is an impressive lineup. Cascahuín- meaning "hill of light" in the pre-Hispanic language of Náhuatl, refers to the hill in El Arenal where the distillery is located (Mount Cascahuín). The distillery was founded in 1904 by Salvador Rosales Briseno, and Salvador Torres and his son are the Master distillers of all the brands there. It's a good thing if your tequila is made here with these guys controlling things, and I'm sure someone like David Suro wouldn't trust his products here, if it wasn't one of the best distilleries. Tequila El Rey is owned by Steve Navarro, who is a business owner in the San Francisco Bay area, and along with his son Nick, manage the brand. Traditional methods are followed here, and according to the master distillers there are no additives, other than caramel coloring to balance the anejo color only, and that the brand is designed to be "soft and easy to drink." Eric Loya the brands Director of Operations told me "we approached Salvador Jr and asked for a profile that was smooth, enjoyable and natural, and the goal was to achieve a profile that was smooth enough to appeal to the American consumer, but still keep the natural agave flavor." It is very clean, and I believe this lineup appeals to most people. Everyone will love the blanco, especially aficionados, as it is bold, smoky and tasty..... and very clean. I like it better than inferior brands like Casamigos, Avion, Patron, and even the overpriced, overrated and overly sweet and artificial tasting Clase Azul blanco. People that like simple, uncomplicated aged expressions, made in a quality way, will love the aged expressions, as they are simple, balanced, tasty and clean. Also, people not familiar to tequila, can enjoy all these expressions, without learning from overly manipulated, overpriced and over hyped lesser quality brands. Loya also told me that although the brand has been around for about ten years, they relaunched with a new logo last year. This is real 100% agave, traditionally made with simple and clean, non offending flavors. The Silver blanco won Gold, and the Reposado and Anejo won Silver at the 2017 San Francisco World Spirits Competition.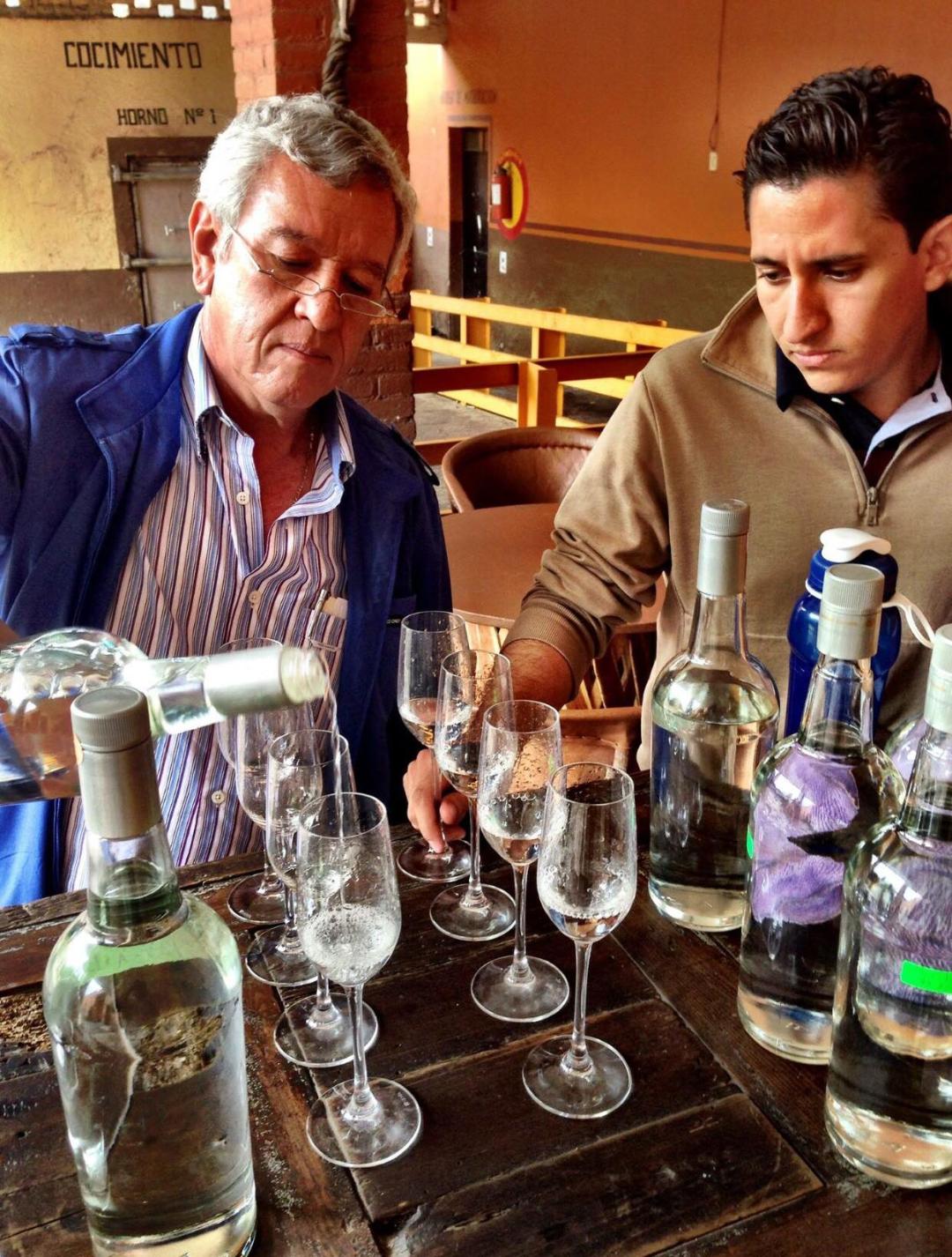 Cascahuín is one of a few distilleries with a commitment to sustainability. They allow at least two percent of their agaves to bloom and attract pollinators (bats), thus helping the species develop natural defenses by evolving genetically, but also providing food for wildlife. This is a family run distillery with pride and history, and Tequila El Rey couldn't be at a better distillery. Eric Loya told me "the bottle design actually won a gold medal at the San Diego Spirits Festival last year." Being that El Rey means 'The King' in Spanish, the cap is a crown, and the crown is also a shot glass that holds 1.5oz of liquid- (BELOW). The bottle is made at a small factory in Tonala and the crown is mass produced at a factory in Guanajuato. The crown cover sits over the cork, and it is a nice design.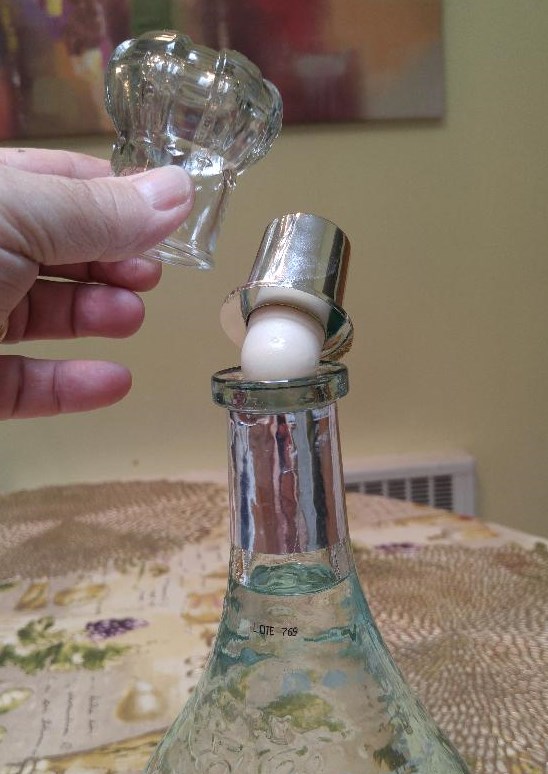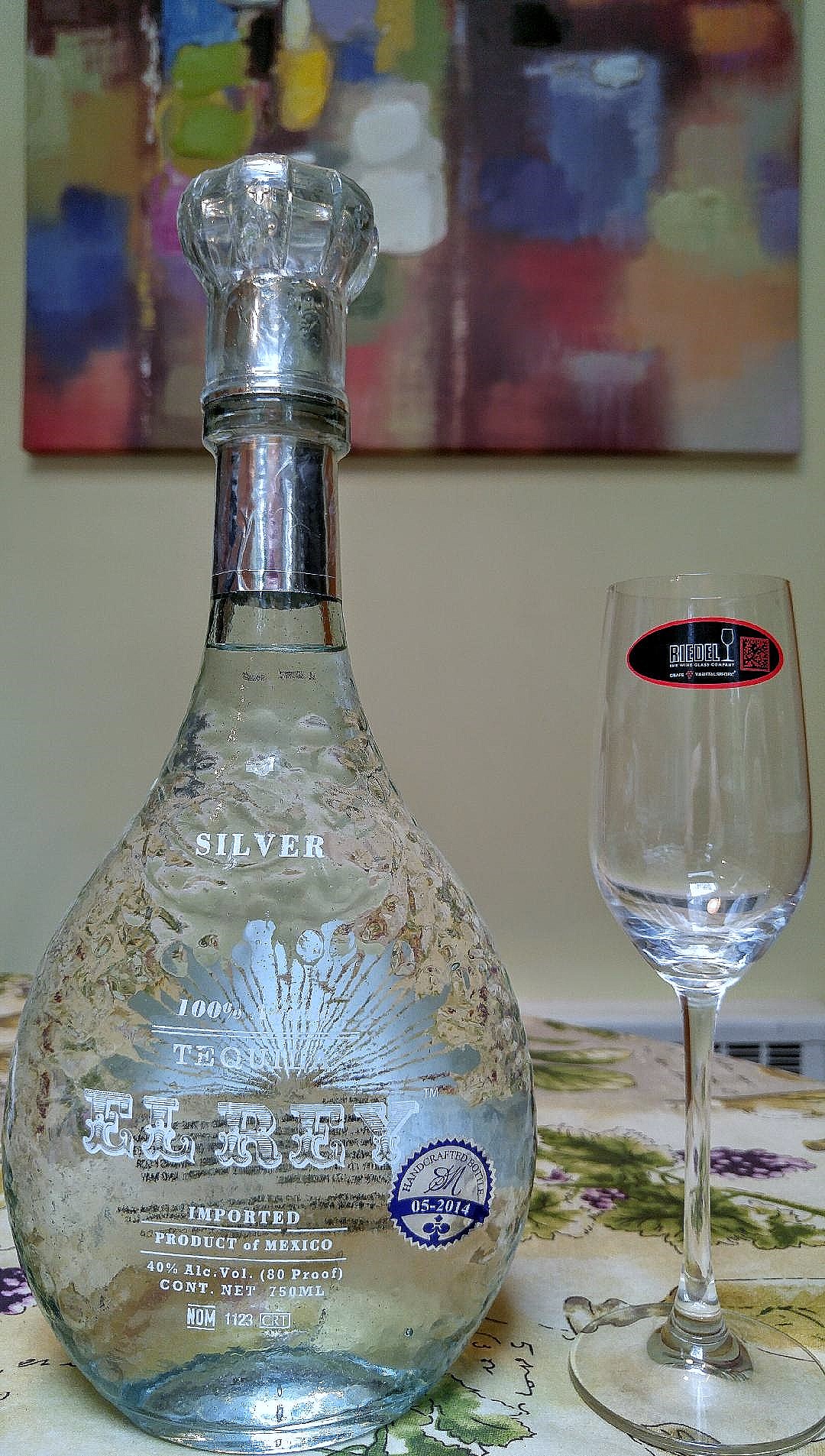 Tequila El Rey also has 3 flavored tequilas, and if that's your thing, you may want to check them out. (SEE BELOW)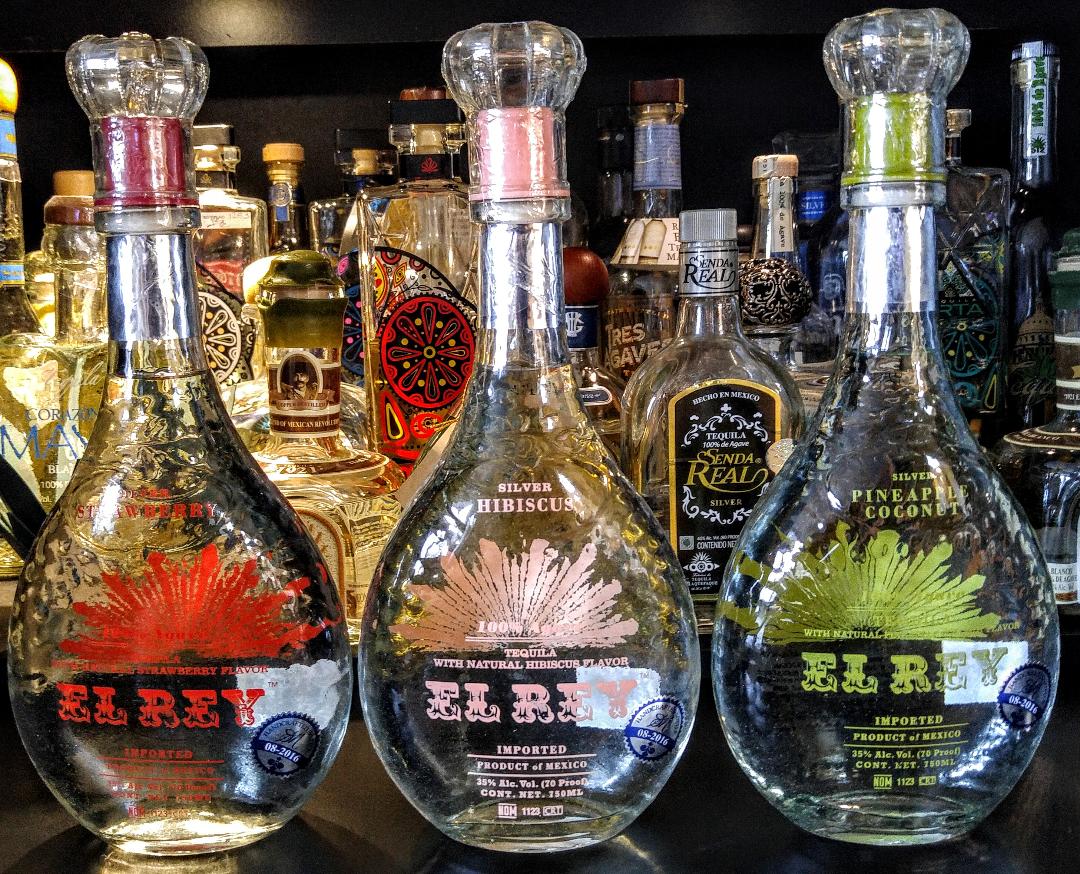 Being a 'Lou's Top Tequila', please see Tequila El Rey's logo on the side of this page, click and visit Tequila El Rey's website.
Tequila El Rey is sold throughout California and is expanding to Washington State. They are sold in all the Total Wine and More stores in California and in 15 BevMo stores in the San Francisco Bay Area, among other places as well, including several bars and restaurants in California. You can order online from both of those stores, and you can use this link to check. HERE- http://www.tequilaelrey.com/store-locator/
PRODUCTION- using all valle agaves, they are steam cooked in a traditional masonry/stone oven for 72 hours. A shredder/roller is used for maceration, then using naturally occurring yeast, fermentation occurs in stainless steel tanks over 48 hours, before being double distilled in stainless steel with copper coils. Deep well water is used, and after filtering they 'rest' the silver blanco for at least 3 months in stainless steel containers, allowing the flavors to integrate. It is once again filtered, and smoothed before bottling. This filtering and resting, along with the stone oven, gives a nice clean, soft and silky profile.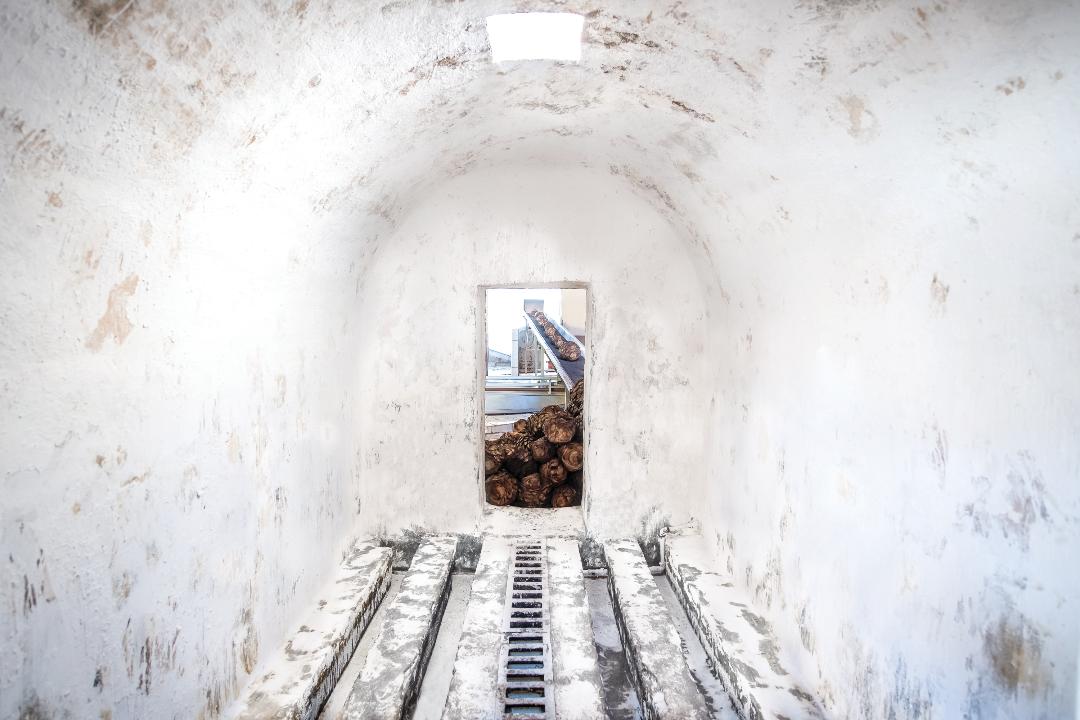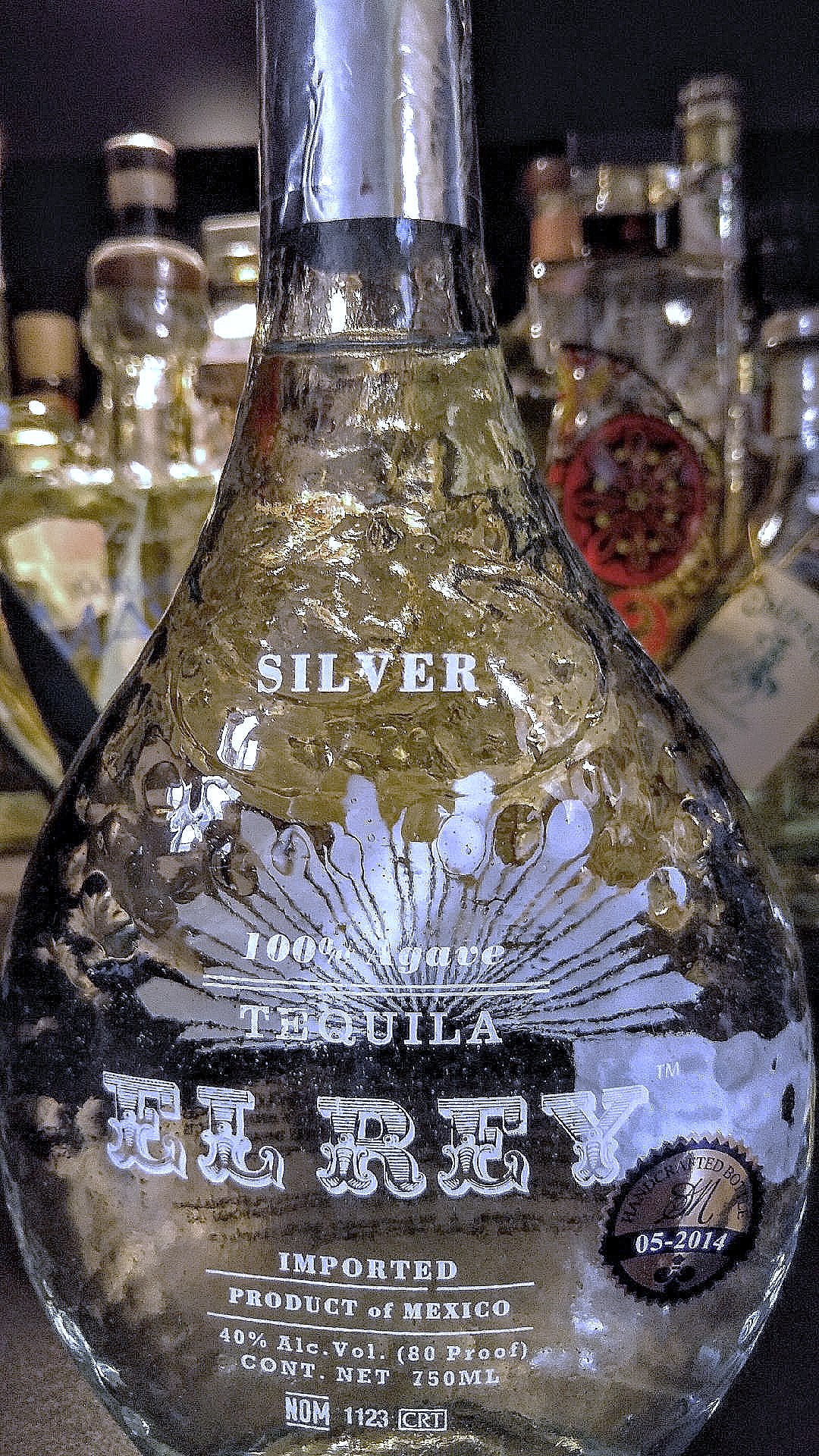 The Silver blanco (double distilled) at $39.99 is real nice, offering a naturally sweet, smoky, spicy and peppery aroma with an herbal and anise presence. This blanco is really good, and I absolutely love it. For this price, this is a solid, inexpensive and somewhat bold, clean and tasty tequila, made at an established distillery.
NOSE- sweet but not artificial, pepper, spice and herbal with an anise (licorice) presence. There is a pinch of cinnamon, maybe a touch of floral and some nice smoke.
TASTE- medium oils, sweet (not overly), peppery and spicy with anise and smoke. It has a nice little bite.
FINISH- smooth, some sweetness and peppery, with some spice and anise and some heat with a medium length exit.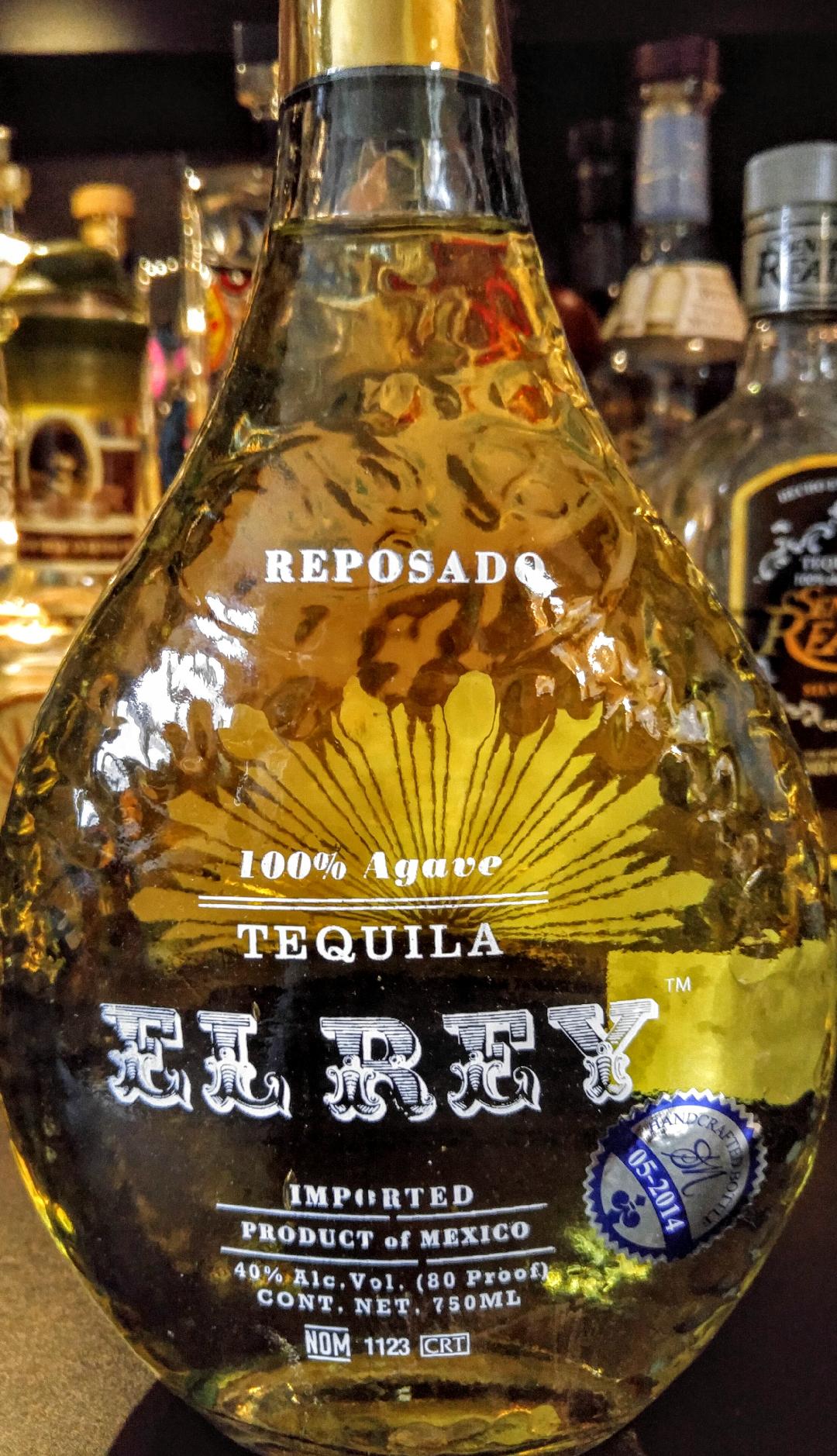 El Rey Reposado- doubled distilled at $44.99 and rested for 6 months in hard-toasted or burnt American Oak barrels, this Reposado is very light, clean and easy to sip, but this Reposado is on the bland side, with a good amount of alcohol heat. This is for people who enjoy a simple and clean reposado, that's not too bold, where there are no overbearing or disagreeable flavors.
NOSE- light vanilla, herbal, a light oak wood presence, with some alcohol. A light caramel aroma, some light smoke, light cream soda, light pepper and some sweetness. A light aroma overall, and somewhat bland.
TASTE- thin to medium oil, not too complicated in the mouth, with light caramel, light vanilla, and light spice. There is a smooth mouthfeel with a bite, and a touch of smoke.
FINISH- spice, light smoke, light caramel and some alcohol heat ending in a medium finish.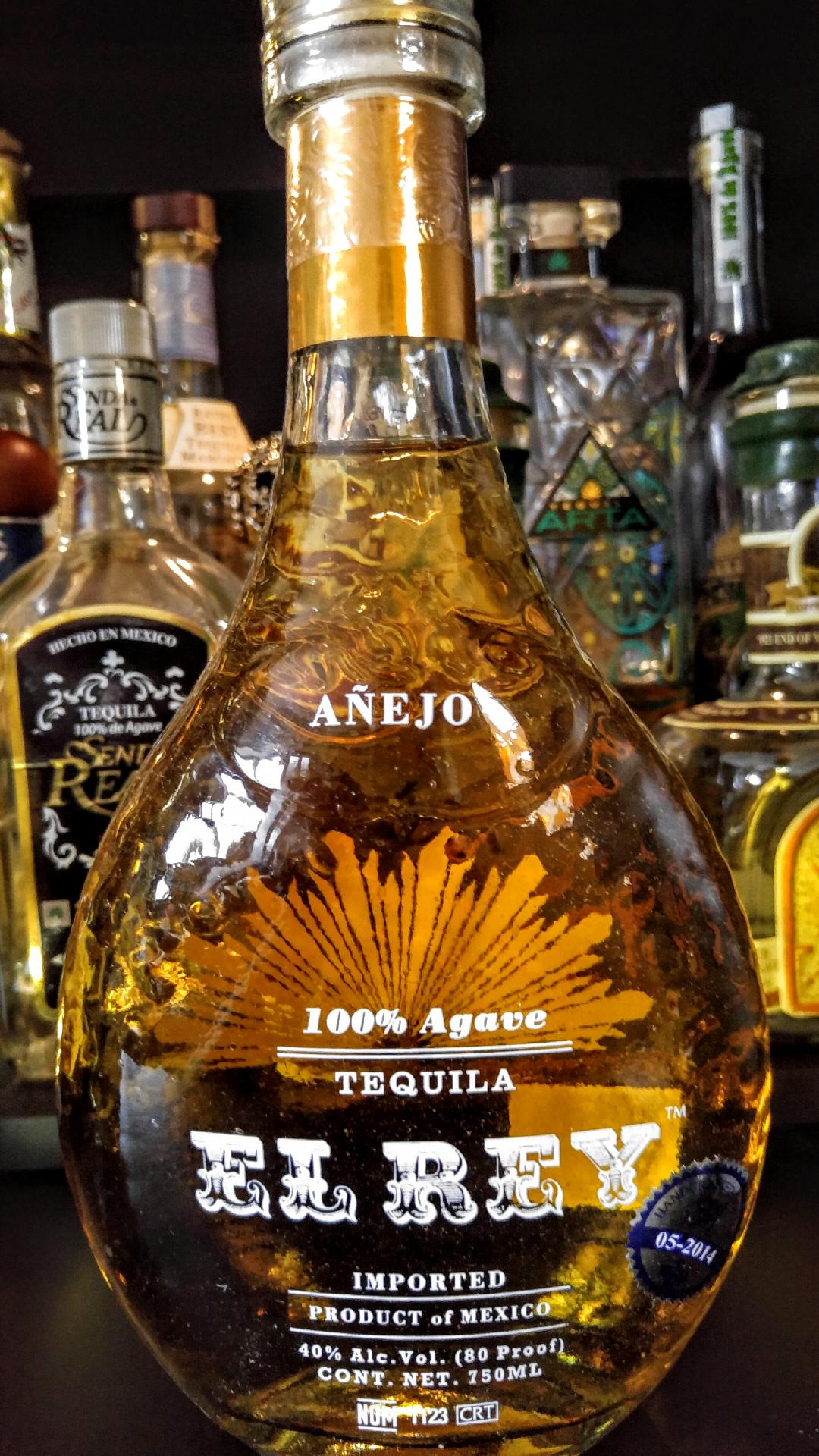 El Rey Anejo- is double distilled at $49.99 and aged for 14 months in hard-toasted or burnt American Oak barrels. This anejo is on the light side and clean and easy to sip. The anejo has slightly more flavors and less heat than the reposado, and is nice but not too complicated as a sipper. This is a balanced, solid, uncomplicated and easy to sip anejo. I was told that caramel is added for color matching purposes.
NOSE- sweet, fruity with some green apple, light vanilla and some smoke. Cream with some light oak and whiskey. There is some caramel with an uncomplicated and light nose.
TASTE- light to medium oils, very smooth and creamy with a slight burn. Caramel and spice are present, and there's some light oak and whiskey. A light smooth taste overall.
FINISH- smooth and smoky, with some spice and a burn, on the back end. It ends with a medium length finish.
I gave Tequila El Rey Silver blanco an 87 rating on Tequila Matchmaker, followed by 73 for the Reposado and 77 for the Anejo. The blanco is excellent, and the rested and aged expressions are light and easy to sip. CLICK-http://tequilamatchmaker.com/brands/1921-tequila-el-rey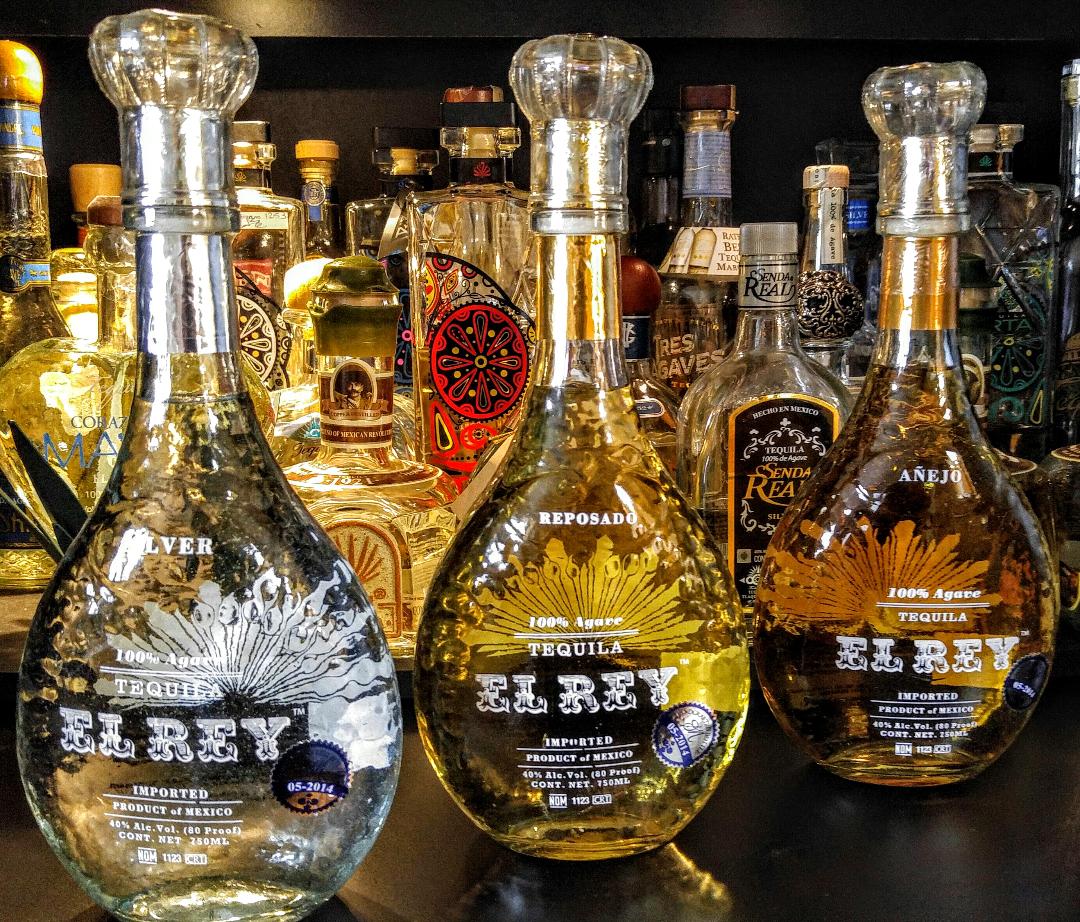 Tequila El Rey is light, clean and easy to drink. These are the perfect tequilas for everyone. When an excellent distillery, makes tequila in mainly a traditional way, producing 100% agave tequilas....that's a win. The affordability is a plus, for people to try Tequila El Rey. The blanco is the standout of this lineup, followed by the anejo. The blanco is somewhat bold, but also easy and delicious to drink, and the light Reposado and Anejo aged expressions, although not too complicated, are sweet and easy to sip. You can rest assured..... you are drinking a solid and well made tequila.
Visit Tequila El Rey Website Here- http://www.tequilaelrey.com/
SEE More Honest Reviews and REAL Top Tequila Lists, and Please 'like' Long Island Lou Tequila on Facebook- HERE- https://www.facebook.com/Long-Island-Lou-Tequila-641682619241422