ELVELO TEQUILA - High proof and High Value for Amazing Cocktails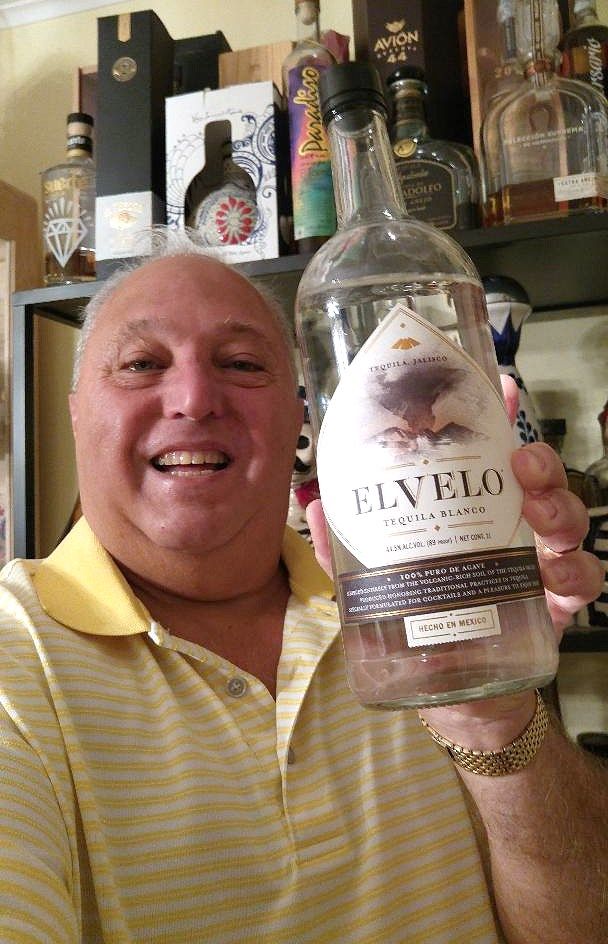 Elvelo Tequila is yet another brand to add to the list, coming out of La Cofradia distillery- NOM 1137 in the valle region of Jalisco, Mexico. Too many of the tequilas made there taste similar and many are triple distilled, which are not my preference. Thankfully Elvelo is double distilled and is an overproof, but does have that similar profile as others made there. Elvelo tequila may not be a top sipper alone, although I enjoyed sipping it, but is great for a high quality/high proof mixer.... and at a great price. For about 29.99 (1 liter), this tequila was actually designed to be a great mixer. Elvelo Tequila has some highly respected and knowledgeable tequila people behind it, and although they contract it here, along with a million other brands (slight exaggeration), Elvelo was made exactly to the owners' specifications, and I know you will enjoy this in a cocktail. The brand is owned by Altamar, and they partnered with La Cofradia in developing this specific product profile, and for the sourcing of their agaves. Altamar happens to import Ocho Tequila as well, and I was told that the goal with Elvelo, was to create something that was starkly contrasting to Ocho, as they wanted to be sure they were complementary to one another, rather than direct competitors. As such, Elvelo is in no way directly connected to Ocho, and does have a distinct valle profile. The illustration on the bottle represents the eruption of the Volcán de Tequila, nearly 200,000 years ago, which set the groundwork for blue agave to flourish and thrive in the Tequila Valley. The name Elvelo means "Veil", as it correlates to the veil of lava and ash that coated the entire Tequila Valley, thus creating the distinctive and recognizable flavor of this region. The illustration and all of the package design was created by Charlie Burt, a local artist/designer in Kansas City.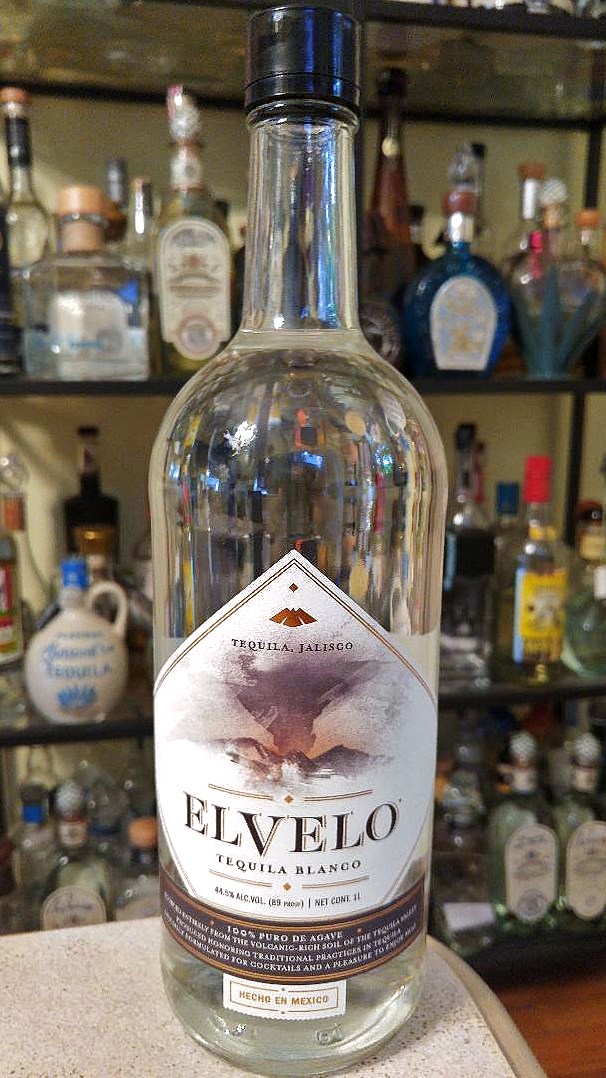 Brandon Cummins, the Director of Marketing and Education at Altamar Brands is someone who has worked closely with Carlos Camarena and Tom Estes at La Altana on the high quality 'Ocho Tequila', among other brands. Cummins recently told me "we just launched Elvelo tequila, and we personally worked with Charly (son) & Carlos Hernandez Ramos (father) at La Cofradia, to develop the product profile and specifications on production." Cummins still works with Camarena and Estes on Ocho, but said "this time we went 100% valle, and the goal with Elvelo, was to create something that was very different to Ocho, but still respecting tradition." Ocho is always highland agave, while Elvelo is always Valley, and as Brandon says "the end character is always drastically different, but complimentary from a story of 'Terroir of Jalisco'." When I told Brandon I thought it sipped fine, but thought that Elvelo would really mix well, he said "The whole point is cocktails, as my background was in craft cocktails before coming over to this side of things. We actually tested 13 different proof points, selected the favorite 3, and then tested them in 5 different classic and modern cocktails to determine the final proof and profile." Altamar is still the exclusive importer of Ocho to the United States. Elvelo Tequila is brand new and is currently available in limited markets in the US (NY, CA, IL, TX, FL, CO, MO, KS, MD, and TN), with others coming on soon. Although not distributed for sale in Mexico, it is also sold at the distillery, and it is not yet available in any other countries. They are still in the infancy stages of this brand, and at this time there is only a blanco expression, while the Reposado is resting, for distribution in the near future. For people interested, contact Altamar brands and ask (contact us) HERE-http://www.altamarbrands.com/contact-us/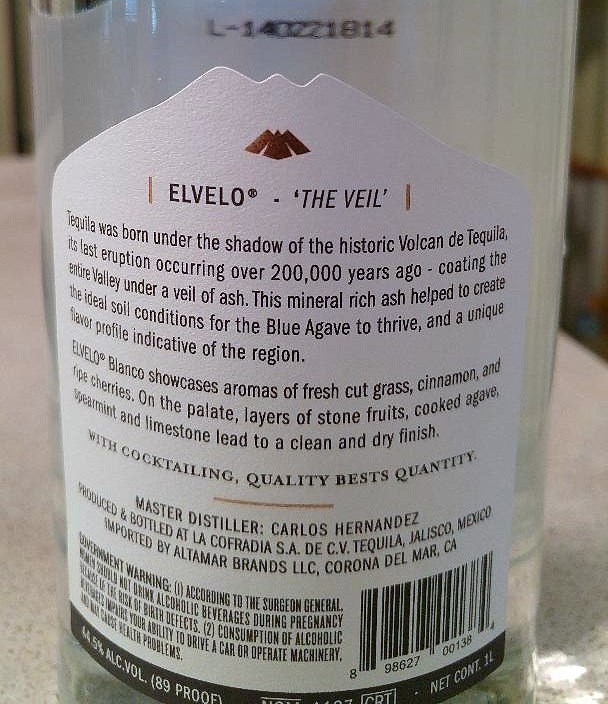 Not only is Elvelo double distilled in copper lined SS pot stills, it is high proof. They settled on 89 proof, and I like these 'moderate' high proofs, as they are not too hot for people to sip alone, yet add a perfect punch to mixed drinks. They also do something interesting after the cooking. As we started discussing details, Brandon explained the cooking times as well as the resting period in the ovens. Unlike most brands, who open the horno doors to let the agave 'cool' in order to move them along to maceration, Elvelo shuts the steam off on the hornos, but leaves the doors sealed closed. This takes more time, and in essence.... more cost, but as he put it, "it allows for greater concentration of flavors and sugars. It's like resting meat after cooking....it slowly comes down in temperature, which helps retain the juices before crushing." It makes sense to me, and he went on to say that "keeping the doors closed, traps the heat inside, essentially still 'slow roasting' the agaves after the pressurized cook, essentially applying some 'BBQ like slow & low' methodology." This may not seem like a big deal, but it truly can be. According to my respected friend Grover Sanschagrin, of 'TMM' and "Taste Tequila' "leaving the agaves in the oven resting longer is interesting, and long cooking times at a lower temperature is a very good thing, which is essentially what is going on here." We discussed how technically wild fermentation starts (with airborne yeasts) within 1 hour, once agaves are removed from the oven, awaiting maceration. Most brands do this, leaving the agaves to sit for 24 hours, and this no doubt will have an effect on the fermentation, but if the doors are sealed closed, then it would be difficult for the fermentation to start early. Grover explained that lower temperatures for longer times, results in better sugar conversions, more complex aromas, and a deeper caramelization effect.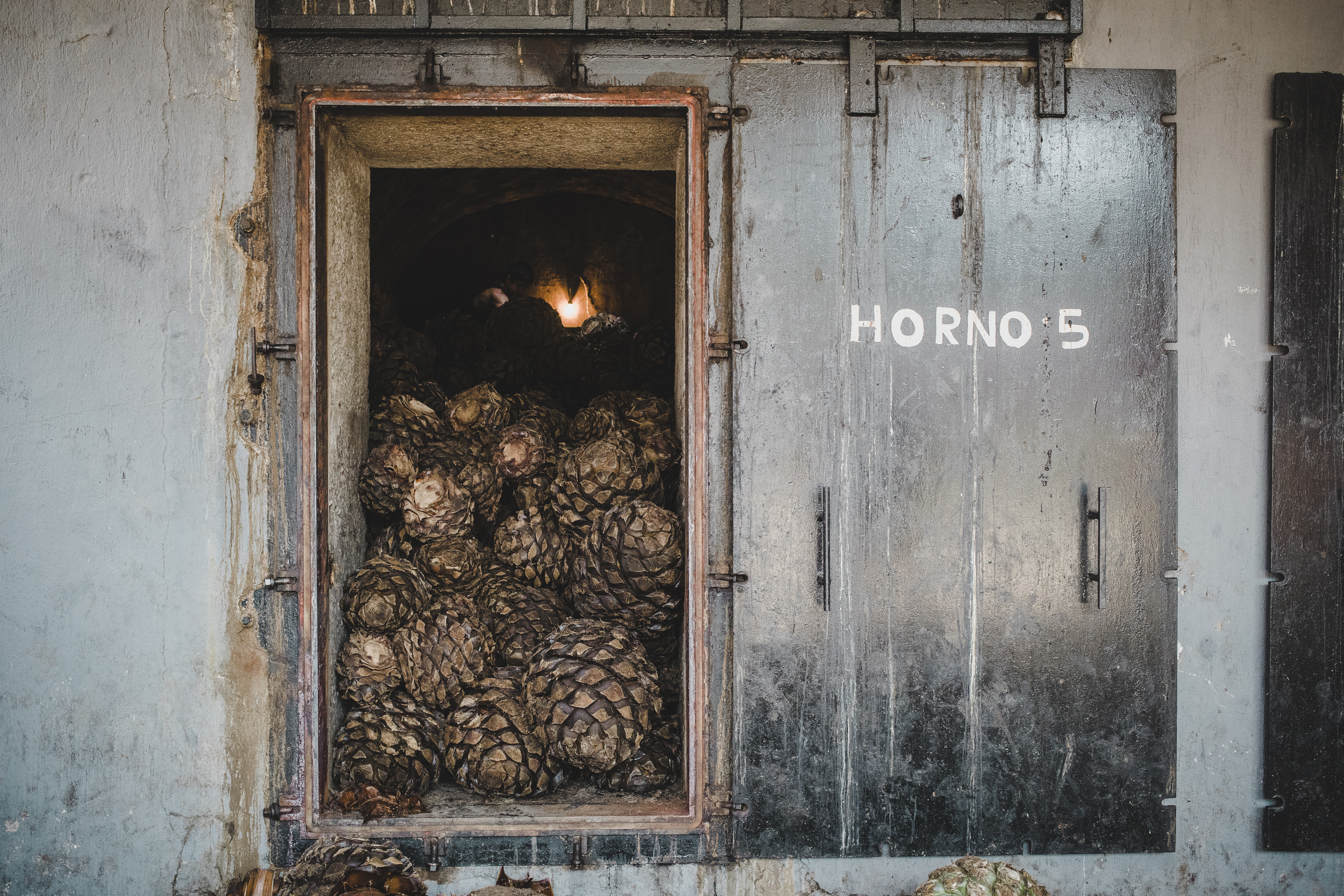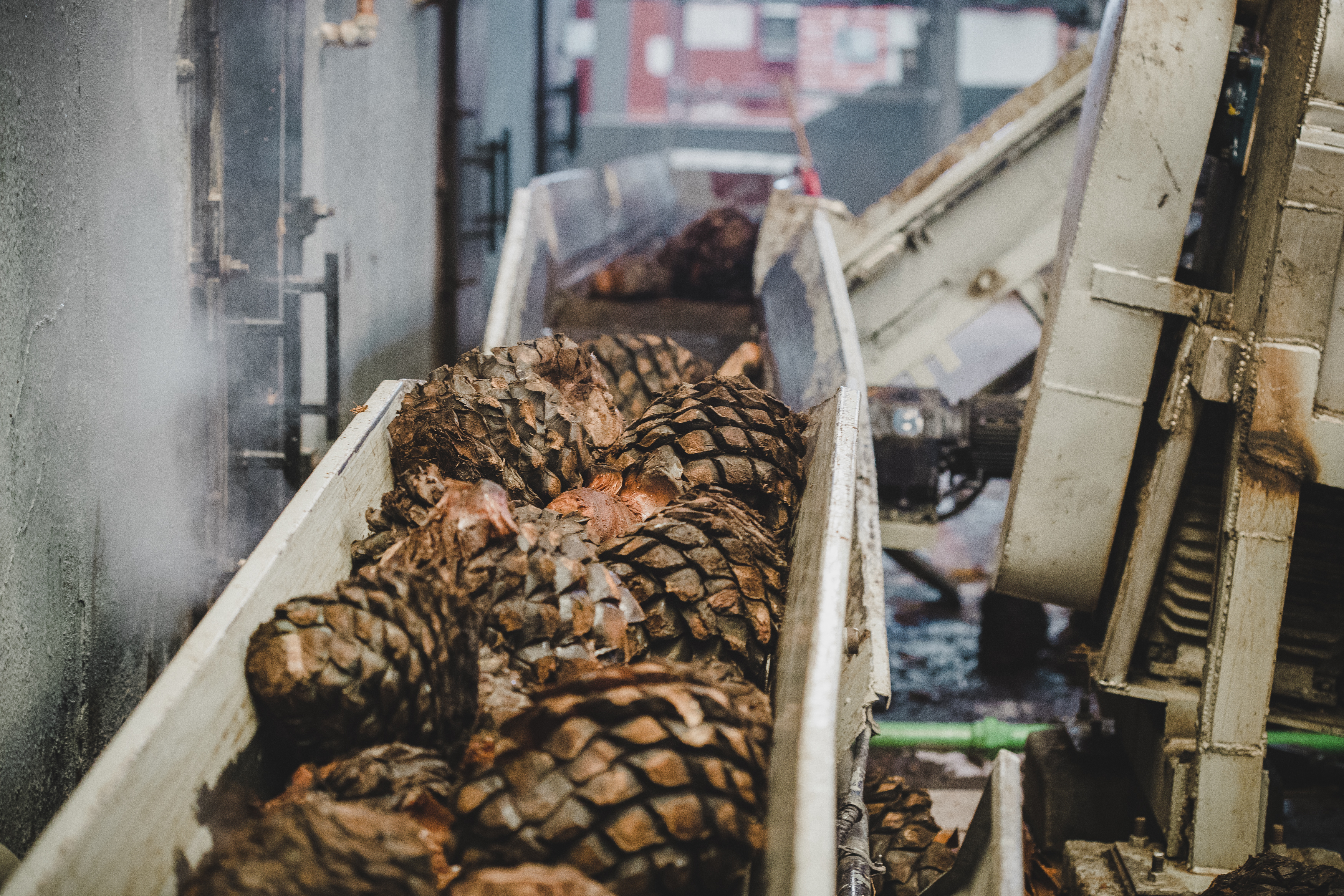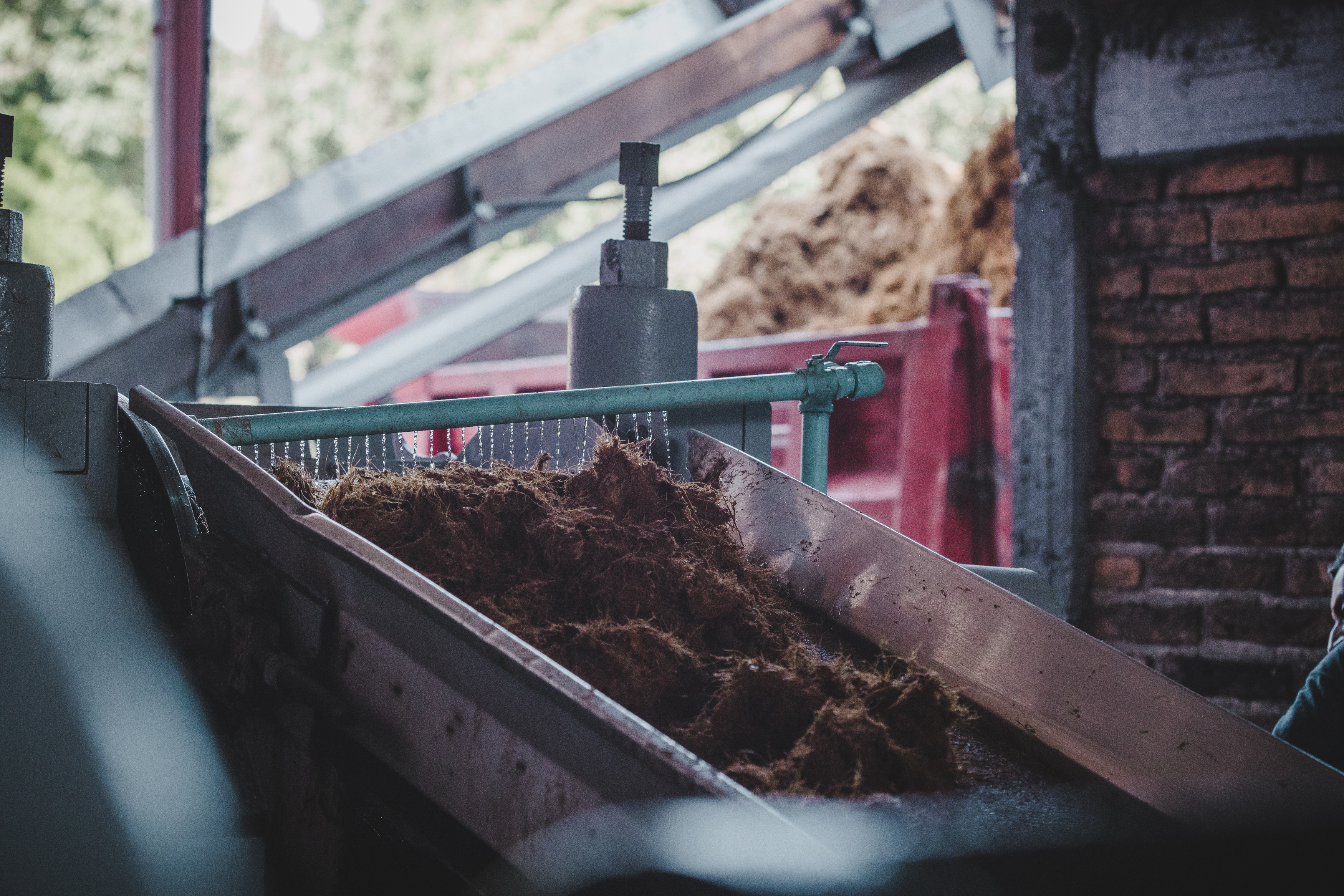 PRODUCTION- using all single estate valle agaves, Elvelo is horno cooked, then stays in closed airtight ovens to slowly develop further. They are cooked for 32 hours at 98 Ccelsius, with the bitter waters called 'aguas amargas' removed after the first 8 hours. After 32 hours of cooking, the agaves rest in the closed ovens for an additional 16 hours, followed by maceration (crushing) with a screw press. Fermentation takes places in open- air stainless steel tanks with the yeasts cultivated from the Aguas Amargas, which is the water runoff which collects yeast during cooking, from the airborne particles in and around the distillery. As Cummins explained, "my understanding is that there are quite a few natural yeast strains that just exist in the air and on the plants, and the 'bitter waters' are waters that have run off the plants from the cooking time in the ovens, and settle at the bottom of the horno, and as such, these waters have yeast in them." They use this 'yeast water' as the starter, and do not add any other yeast. Elvelo is then double distilled to 89 proof in copper lined stainless steel pot stills. Natural spring water is used, and the tequila is oxygenated. This is a solid production procedure.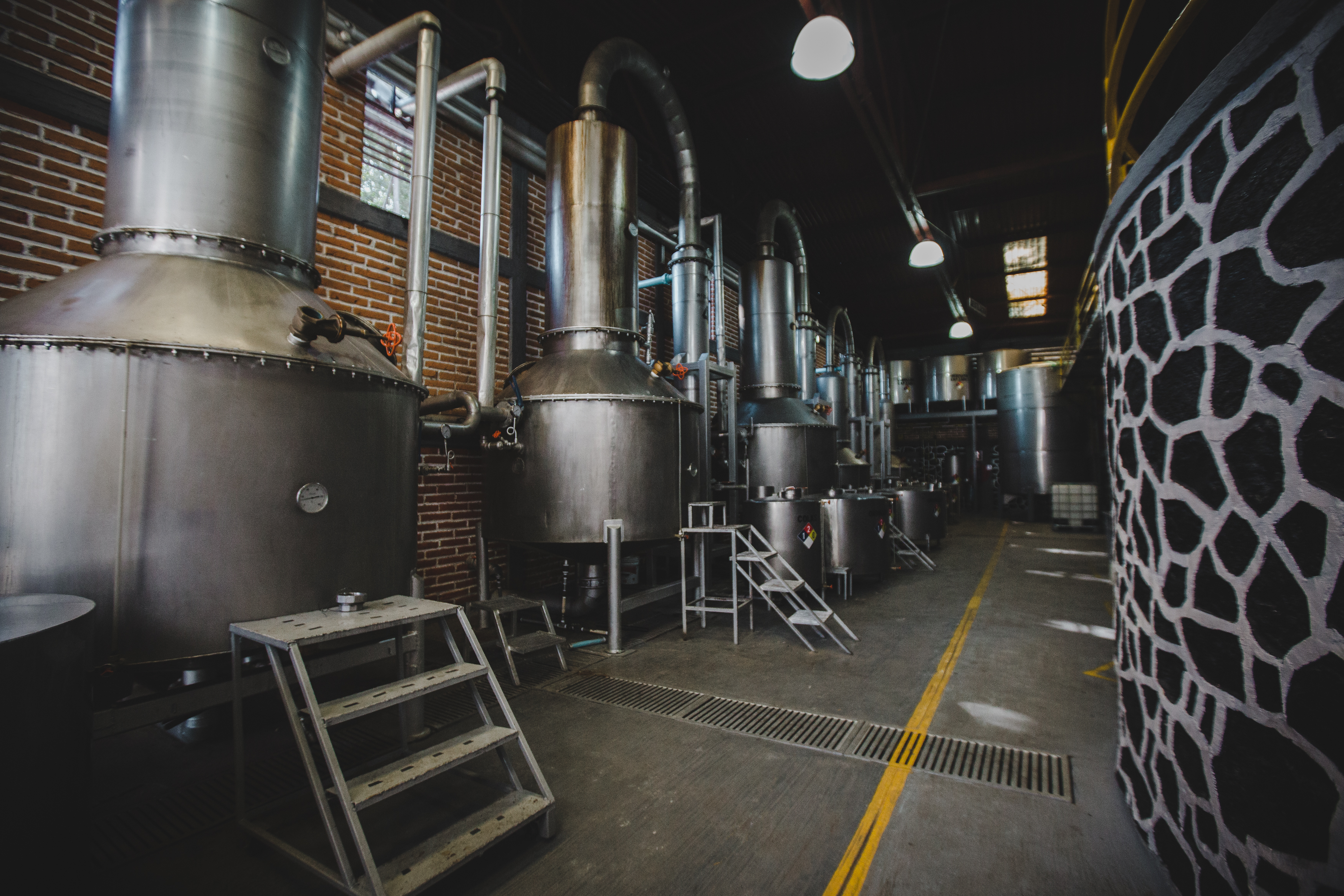 Elvelo blanco- double distilled to 89 proof and being sold for about $29.99 (1 liter), is a bold, flavorful tequila and great for mixing. It's sippable for sure, and has aromas of sweet cooked agave, cinnamon, minerals, vegetal, some citrus, a touch of mint, spice and grassy notes. On taste it has some heat at the front and back end, with cinnamon, minerals, grassy and vegetal, with spice and some mint. As with many La Cofradia products it has a musty, earthy, funky and bold, almost nutmeg-like presence as well. The boldness and the extra alcohol punch seems perfect for mixing a high quality cocktail. I simply added OJ and the flavors were popping. This exact abv blend and profile was tested by Altamar on 5 typical cocktails. They were the Tommy's Margarita, a Paloma, a Frozen Mango Margarita, a tiki style cocktail using pineapple juice & cream of coconut, and a Rosita. The 44.5% ABV was the unanimous favorite in ALL of the drinks. I was told that this tequila was produced and inspired by a number of bartenders asking for other options for "non Mixto" and "Non Diffuser" tequilas, and Elvelo hopes that it finds a nice home amidst cocktail centric bartenders.
NOSE- some sweet cooked agave, cinnamon, spice, some mint and a citrus presence. A mineral, earthy and grassy, vegetal aroma, with a slight nutmeg-type aroma.
TASTE- medium oil with some heat up front as well as the backend, cinnamon, minerals, earthy and grassy, with a pinch of mint. A slightly musty boldness.
FINISH- cinnamon, grassy, sweet and earthy with a slight alcohol tingle, fading out in a medium length finish.
I gave Elvelo blanco an 80 rating on Tequila Matchmaker, as it packs a number of flavors, and although it's better as a mixer than a sipper, the value is great. CLICK-http://tequilamatchmaker.com/tequilas/6178-elvelo-tequila-blanco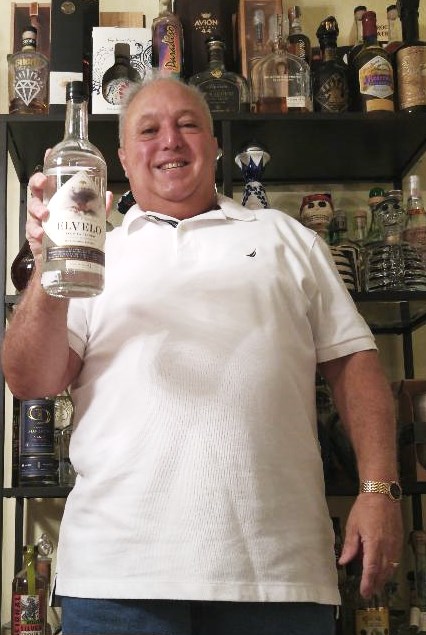 Elvelo Tequila has many of the distinctive notes from La Cofradia, and was specifically designed for mixing high quality cocktails, as the boldness and flavors go well with mixing. For this price of only 29.99 for a 1 liter bottle, it makes it hard not to have Elvelo on hand for Margaritas, Palomas, Tequila Sunrise and more. It's a great value.
SEE More Honest Reviews and REAL Top Tequila Lists, and Please 'like' Long Island Lou Tequila on Facebook- HERE- https://www.facebook.com/Long-Island-Lou-Tequila-641682619241422