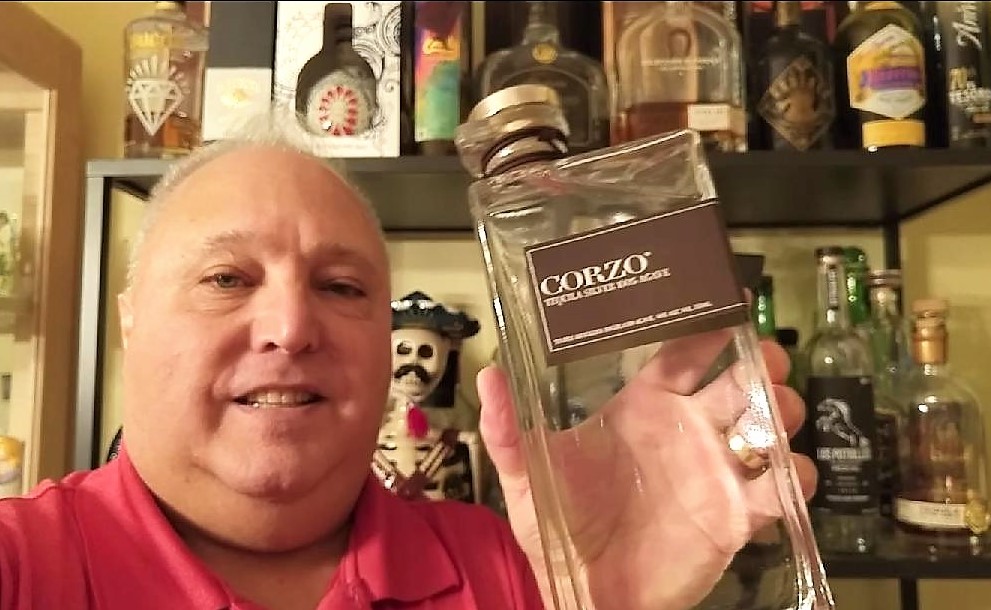 Corzo is made at Bacardi y Compañia, S.A. de C.V. in the Los Altos region of Jalisco, at the same distillery as Cazadores- NOM 1487. Many years ago Cazadores was a good brand, but it's not the same anymore. The brands made here are owned by Barcardi, and these tequilas have the same stock juice, and all are made with a diffuser. That is an industrialized mass production speed machine, which creates bland, soul-less, flat vodka-like products, that need artificial additives to 'try' to taste like tequila. If you don't know what that is, you really need to learn about this process, and you can learn more right here- GHOST_URL/pina/#.WndOKKinFPa. There are three ways to convert agave inulin into fermentable sugars, which is a very important procedure, and the use of a diffuser is by far the worst way. It is not a good procedure and is used to mass produce uninteresting and cheap tequila. Corzo is extremely overpriced artificial tasting, and 'somewhat' smooth tequila, that attracts mostly new people or people that don't know better..... because of the fancy bottle. Yes it's a nice modern style bottle, designed by Fabien Baron, a designer, who has designed fragrance bottles for Calvin Klein, among others, and this was his first liquor bottle. The Corzo bottle has a flat rectangular profile, and it looks like a big perfume bottle. Irma Zandl, a consultant to Bacardi, said "as far as it's being an 'image' category, people will buy based on what the package looks like, and when you're buying Gucci or Calvin Klein, 'the look' makes you feel it's a good product." She may be right, but I wish people would understand that just because something comes in a nice bottle, that does NOT make it special. Actually I find, it's almost always the opposite, especially with tequila, ..... and it definitely is here. Baron got this artistic inspiration from the sleek and seductive genre of Mexican modernism, with the waterfall mouth (BELOW), in tribute to the iconic Fuente De Los Amantes fountain, designed by Luis Barragán Morfín, one of the most impactful architects of the 20th Century. Barcardi needed a premium line of tequila, so they created this from their Cazadores stock, calling Corzo 'a super-premium tequila'. Trust me .... it is not.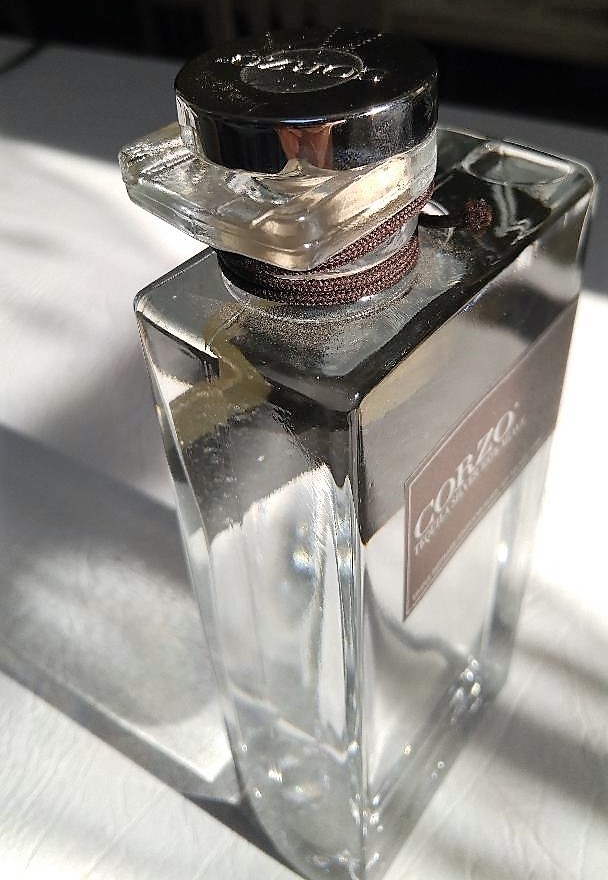 Barcardi and Cazadores, are both huge companies, and brands. Cazadores was once a very good tequila, but has sold it's soul to this mass produced procedure of the diffuser. It's all the same diffuser juice, made by a industrialized machine, for this huge conglomerate called Bacardi. Corzo is simply, standard Cazadores 'juice' that was rested to become Cazadores Reposado, then re-distilled one more time, making it triple distilled, and thus by re-distilling, losing it's color, and many flavors. They believe by doing this, you now have...... Corzo Silver (blanco). As far as I'm concerned this isn't even a real blanco, as it's been rested to a reposado first, and then transformed back to a 'blanco'. That's ridiculous. Why do they do this? Although they don't mention straight out, that they use the same stock juice as Cazadores, they get to sound inventive, as they do mention "all our tequila is placed in fresh, white American Oak barrels for a resting period of 2-4 months, and between distillation cycles, the blend is placed in these new American Oak barrels to further enhance it's vanilla and chocolate notes." This is not what you should expect or want in a blanco. Trust me don't be fooled by the pretty bottle, or the "Premium" nonsense. Although some people like this bland, soft, supposedly smoother profile, void of the 'supposed' blanco tequila's rough flavor profile, I wish people would not be tricked by this, and go right to the better quality made tequilas. Although by 'resetting the clock' on it's aging, it doesn't count as being aged anymore.... it should, and although you get a 'somewhat' smoother, but woody taste and softer taste from the aging, this is not what a blanco should be. This is simply a gimmick, and I found this to have a horrible aroma, bland and minty, with a fake pine like and perfume-like smell, and an artificial taste. This is a tequila that a new person may like on first sips, but I believe even a new person to tequila, if they really try to notice, will find it artificial and bland and will regret it, especially once they taste real well made tequila. There is no depth or character at all, and you'll be better off to try a real traditional made tequila, with real flavors and aromas. Don't fall for this bland, neutralized 'Americanized' profile, because it's not what good tequila tastes like, and realize that all diffuser products are inferior products.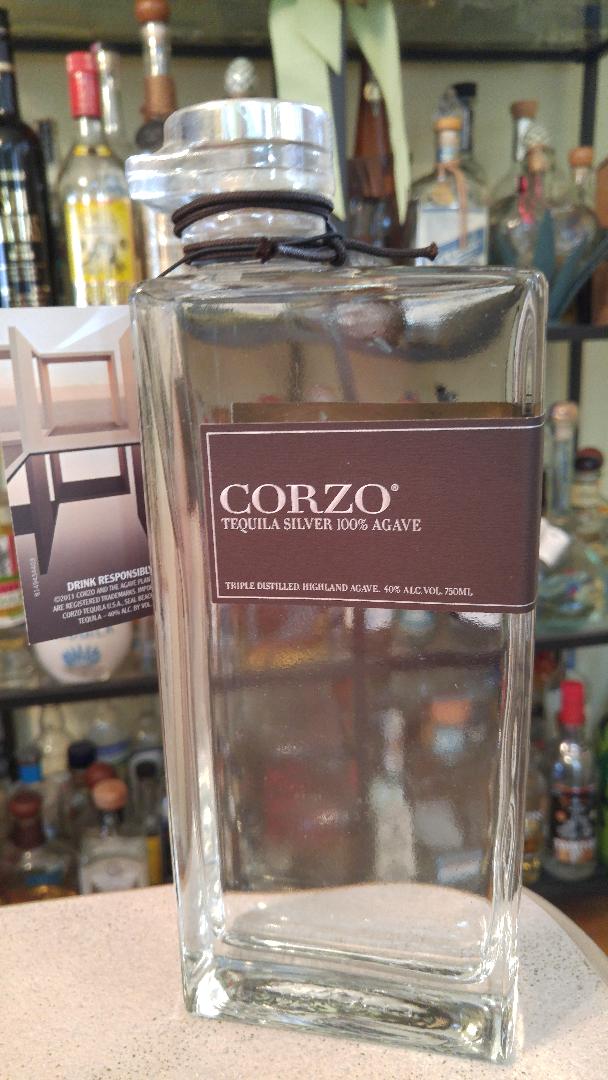 Instead of simply telling you- Corzo diffuser blanco is not worth it, I took the time to tell you what you are better off buying, to experience a real traditionally made tequila, and ALL for LESS money.....that will blow this away. Using ZEE Old Town online as a reference, with Corzo at $45.99 (much higher elsewhere), you would have to be out of your mind not buying a quality blanco tequila like Fortaleza at 39.98, G4 at $37.99, Terralta at $39.98, Pasote at $37.99, t1 Ultra Fino at 39.98, Gran Dovejo at $44.99, Suerte at $33.99, Tequila Ocho at $41.99, El Tesoro at $43.99, Mi Casa at $41.99, Siete Leguas at 39.99, Siembra Azul at $39.99, Siembra Valles at $41.99, Tapatio at $33.99 (liter), Maracame at $39.95, Los Tres Tonos at $32.99, Arette classic at $21.99, Don Fulano at $44.99, DesMaDre at 39.98, Sangre De Vida at $39.99 or Manana at $29.99. I could go on all day, but you get the idea. Hey even if you didn't want to go online, just pop into your local liquor store and buy Cabo Wabo, 1921, Partida, Calle 23 or Blue Nectar. ALL of these are MUCH better tequilas, and ALL are LESS MONEY. Yes taste is subjective..... but to a certain point, because quality is quality, and I believe supporting a superior well made non-diffuser tequila, for less money....... is a no brainer.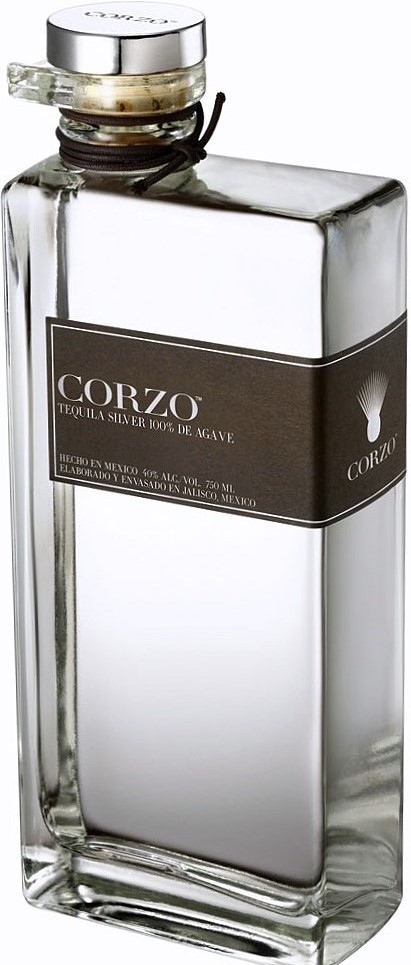 I do NOT recommend buying this, but if you want to waste your money, it can be purchased on line HERE- http://www.oldtowntequila.com/corzo-silver-750ml/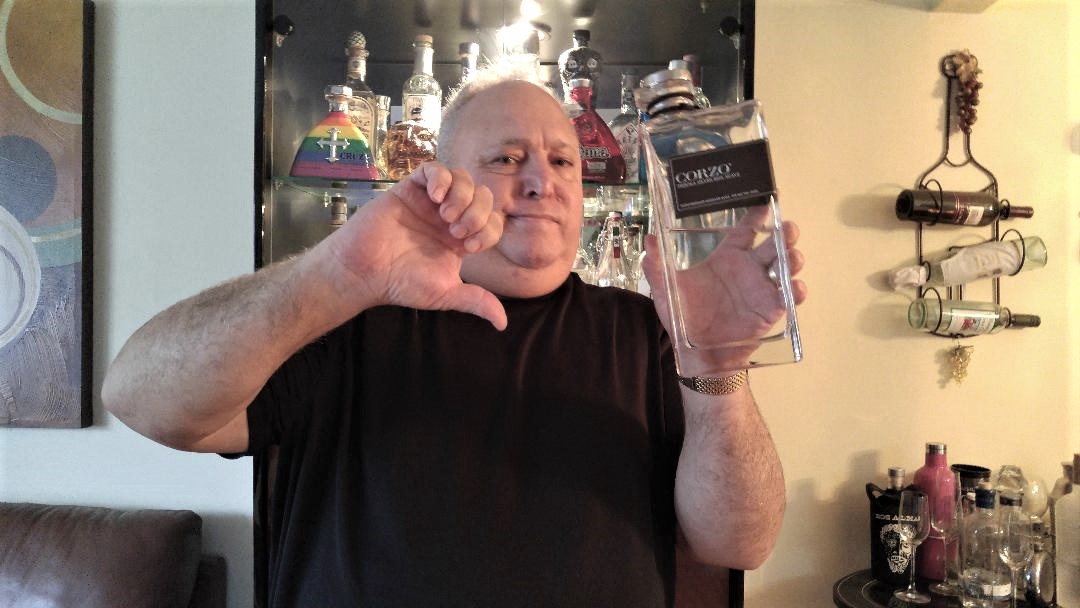 PRODUCTION- Starting off using a diffuser, the uncooked agaves are shredded (milled) with hot water to soften the fibers and separate them from the liquid. As this is considered Post diffuser 'cooking or boiling', the liquid then gets pumped into autoclaves, which is where the conversion to sugar is made. They use autoclaves to heat the liquid, which is not 'normal', as it's boiling only the liquid, from agaves which were never previously cooked. The diffuser then extracts the remaining sugars from the leftover bagasso after it has already been milled. After the boiling, the sugary liquid goes to fermentation (without the fibers), where Corzo uses stainless steel tanks, playing classical music. Corzo says they distill in stainless steel pot stills with copper coils, but as this is stock Cazadores product, some brands here use a column still as well, so it could be a combo of both. Between the second and third distillation cycles, the blend is placed in new American Oak barrels to further enhance its vanilla and chocolate notes, which is not something that should be done to a blanco. After this Cazadores 'stock juice' becomes a Reposado, they redistill it, which makes the liquid clear and normally takes away many flavors, but you can still taste a touch of wood and somes notes, and it is a bit softer from the aging. This is not what you usually expect or want in a blanco, and it's definitely not my thing. In their own promotion, Corzo uses 'code words' describing this process as 'modern tequila' or a 'new interpretation', combining 'progressive techniques'. This is how brands using a diffuser like to describe this inferior procedure, and on top of the diffuser, they do this 'backward engineering' making a reposado a 'blanco'. This is all phony baloney. Using a diffuser is bad enough, but to then redistil a reposado to a blanco, so its softer and has a wood presence, makes no sense. If you want a soft wood taste, buy a real reposado, made in a proper way.
This triple distilled Corzo Silver (blanco) at about $50 or more, at 40% abv/80 proof tequila blanco, is very bland and hot, artificial tasting, and definitely not as smooth as they portray. Corzo Silver has a lack of character, is flat and soft and has a mediocre nose of fake aromas, although the aromas are still better than the taste, which I have noticed with other diffuser tequilas. The taste is thin, medicinal, hot and numbing, and not so smooth actually, with a chocolate powder presence, woody and vanilla, and a touch of artificial pineapple, some citrus and nutty notes. Where is the natural agave? I have seen this as high as $65 and that's just plain ridiculous. Corzo Silver blanco is.........unremarkable in so many ways.
NOSE- mint, pine, tea, vanilla, some sweetness but not a natural agave sweetness, soft, some floral and very fragrant overall, citrus, light baking spice, a fake cola note, a pinch only of pepper, alcohol, grassy, chocolate powder and wet stone.
TASTE- thin oils, soft, woody, smooth, chocolate powder, nutty, artificial tasting citrus (lemon), alcohol burn, bitter, a medicinal mouthfeel and slight vanilla.
FINISH- hot and numbing alcohol, bland, artificial, chocolate powder, light spice and pepper, woody, hardly any agave, unnatural pineapple, ending in a medium exit.
I gave Corzo Silver (blanco) a 53 rating on Tequila Matchmaker, as it is artificial, hot and bland, a typical diffuser tequila. CLICK-http://tequilamatchmaker.com/tequilas/2560-corzo-silver-tequila
Corzo Silver (blanco) is stock Cazadores Reposado juice that was redistilled, using mass produced industrialized methods, and is WAY overpriced. They are using an advertising ploy, utilizing a cool bottle to hook you in. Don't fall for this, this is not quality tequila. It is diffuser junk- bland, hot, artificial and without any character, and if you compare this to any lesser priced, better quality tequilas like I gave you, I believe you will notice the difference with money left over. This bottle may be nice to look at...... but the tequila inside is a ripoff.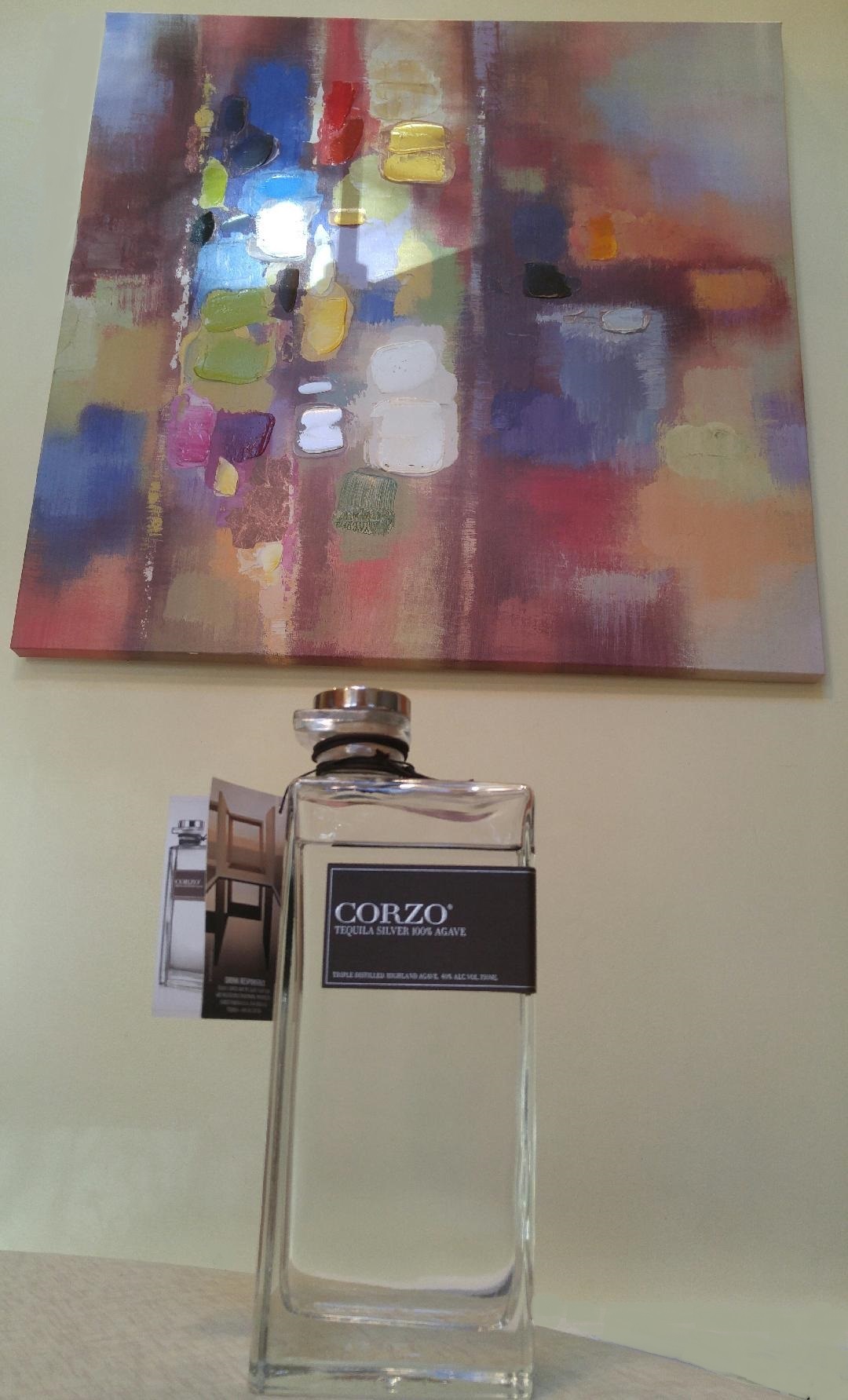 SEE More Honest Reviews and REAL Top Tequila Lists, and Please 'like' Long Island Lou Tequila on Facebook- HERE- https://www.facebook.com/Long-Island-Lou-Tequila-641682619241422/