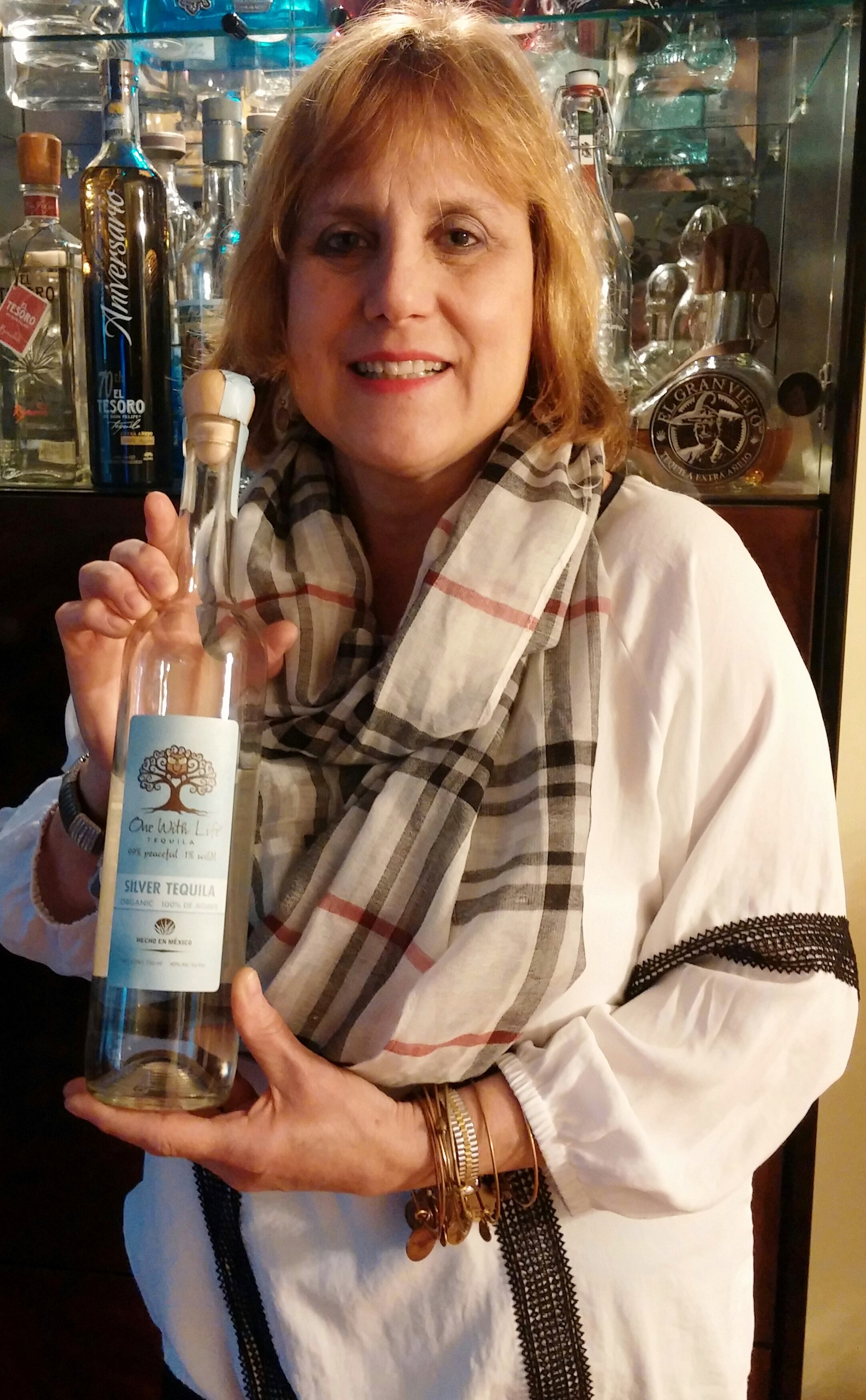 One With Life Tequila (OWL) is a new Tequila owned by Lisa Elovich. Lisa is originally from Long Island and now lives in upstate NY. She is a lawyer, has done boxing promotion and worked as a life coach. Lisa just returned from Jalisco, where she helped bottle the second batch of her tequila. She is quite involved, and has surrounded herself with knowledgeable people. Elovich is very proud of her tequila, and she should be. This is a delicious organic tequila, made in the lowlands (El Valle) at Tequila Las Americas in Amatitan (NOM 1480). Lisa works closely with the Montes Family, who own the distillery. Eladio Montes, is the master distiller of One With life Tequila, and Alvaro is the MD of Tequila Las Americas. They are co- owners along with another brother Carlos. One With Life Tequila is fresh and clean, tasty, smooth and easy to drink, and will surprise people. It has a great presentation with each bottle having an inspirational message inside the bottle (back of the front label), a spiritual toast on the back label, and a beautiful bracelet around the neck of the bottle, featuring the wise owl in the tree of life, a spiritual icon that symbolizes eternity. It's a light, soft, feminine look and feel.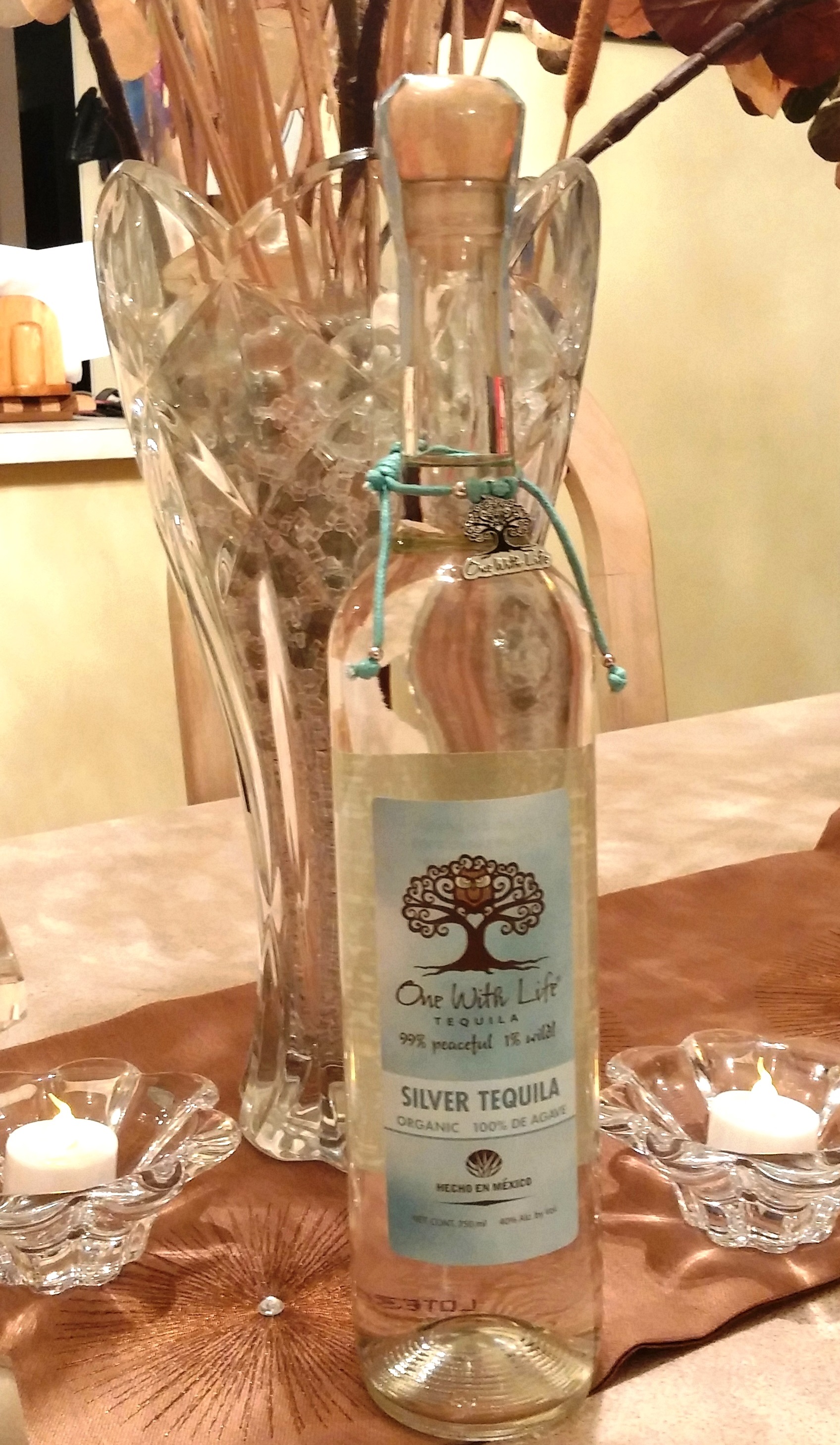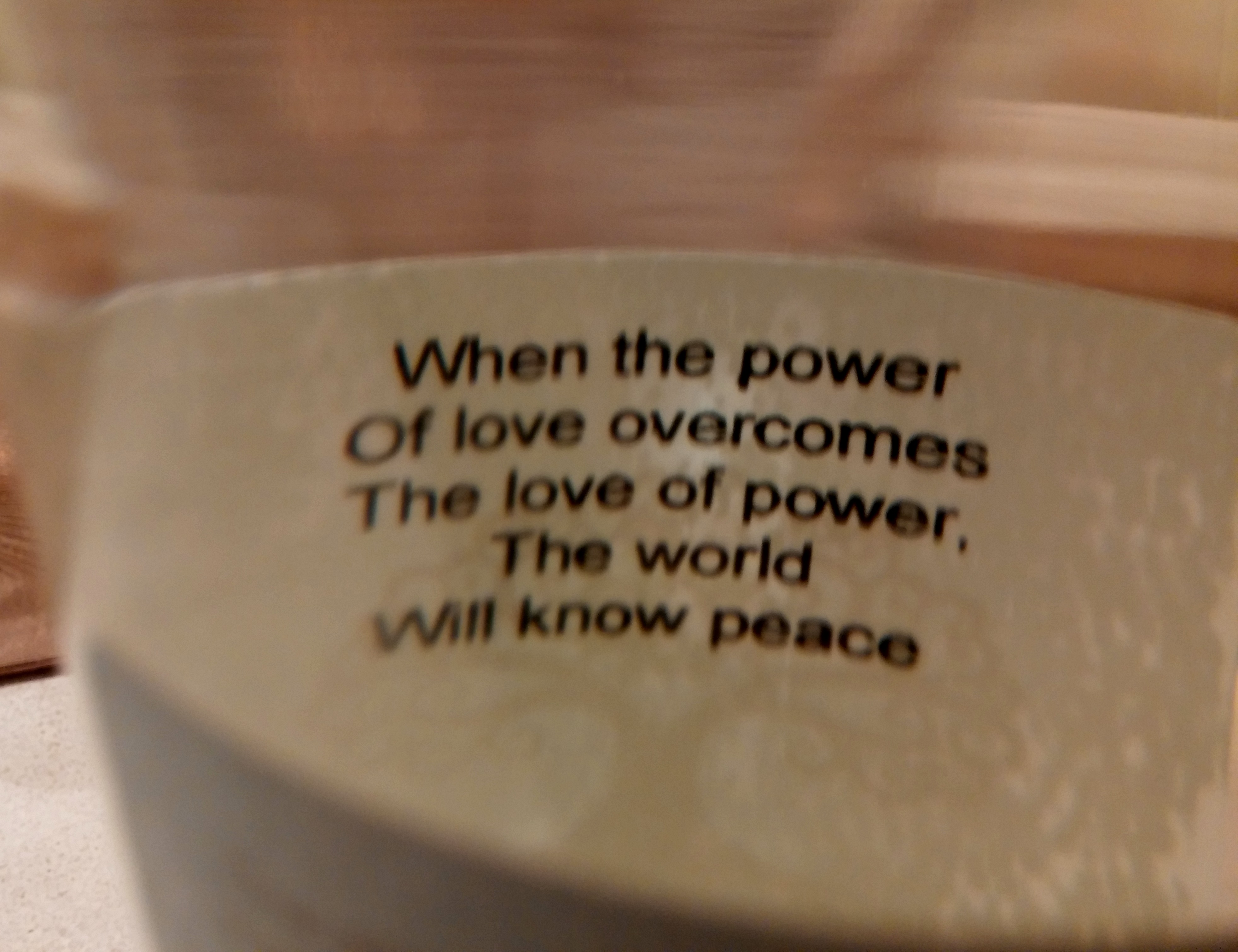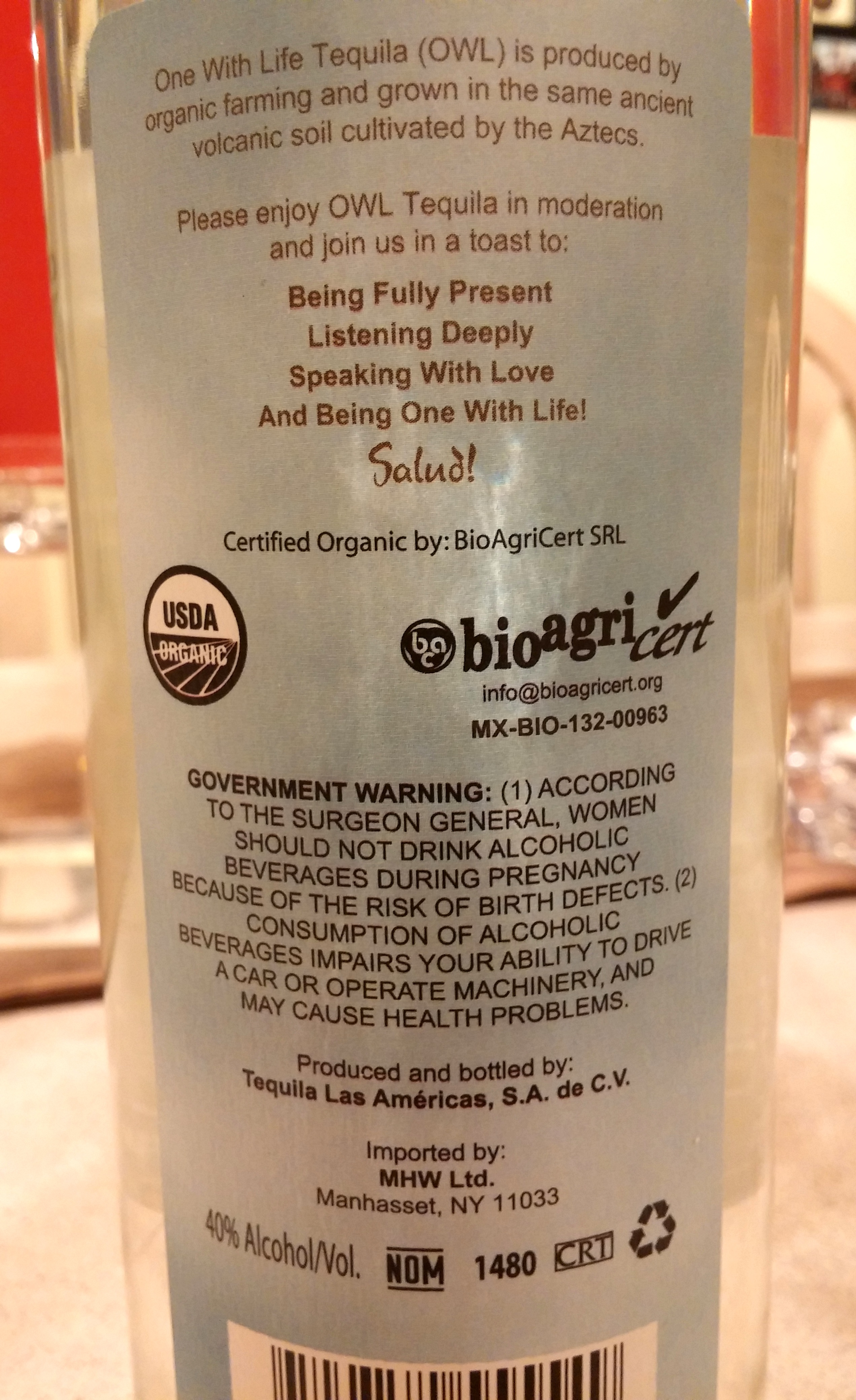 OWL Tequila is all about peaceful vibes, enjoying life and being one with yourself and nature. It is very pleasant and enjoyable to drink, with very little burn, making this perfect for beginners to the tequila world. More experienced blanco sippers will appreciate the clean, earthy, flavorful profile as well. At this time OWL tequila only comes in blanco and is crystal-clear and shinny. Although One With Life Tequila is perfect for new tequila drinkers it was originally tailored for women - (SEE Lisa BELOW in the fields) told me that "yes it was originally marketed to women but we are finding that men like it just as much, and we are gaining traction with women who normally don't drink tequila". She is hoping to convert women from wine and vodka to tequila, as it is smooth and goes down easy. I think she has a VERY good chance of that.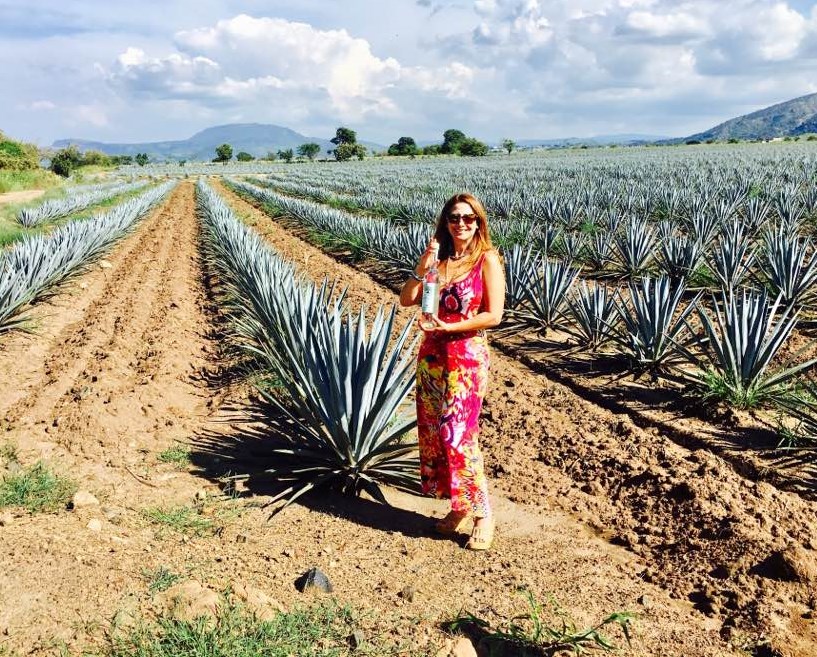 I know my wife is not a tequila drinker and she loved OWL Tequila. She said it was warming, smooth, and had a nice taste with no burn. I have seen other brands in recent years, aiming their product towards women. Casamigos comes to mind, but I believe this blanco blows away Casamigos by miles, and is organic. One With Life is smoother, tastier and more enjoyable, with no additives, and besides being organic, is Kosher certified. I absolutely love it myself and I definitely recommend it wholeheartedly.
It does taste pure and natural and void of added flavors. One With life Tequila does something different, to give it this smooth texture and easy drinking profile. Eladio Montes, makes sure OWL Tequila maintains its sweet, smooth taste by utilizing natural oxygen from the air, by letting the juice breathe before bottling. This gives it a soft, creamy, vanilla taste, with no burn, much of it due to the mature agaves used. The result is a full agave flavor with very little bite. I have no problem with this procedure, and can see the effectiveness of it, especially for the initial target audience.
They are still looking for full distribution, and hopefully things will explode in 2016, but presently OWL tequila is sold in upstate New York, in the Saratoga/Albany areas and selected spots on Long Island. New York City, Western NY and Florida are next, and OWL tequila may go online soon, so keep your eyes open for One With life Tequila. It should be priced around $39.99. At Tequila Las Americas, in addition to OWL Tequila, they produce 123 Tequila, Celestial and Don Abraham, among other quality brands. One With Life Tequila was created to appeal to a specific niche- the health conscious, balanced and mindful individuals, who would like to support organic choices.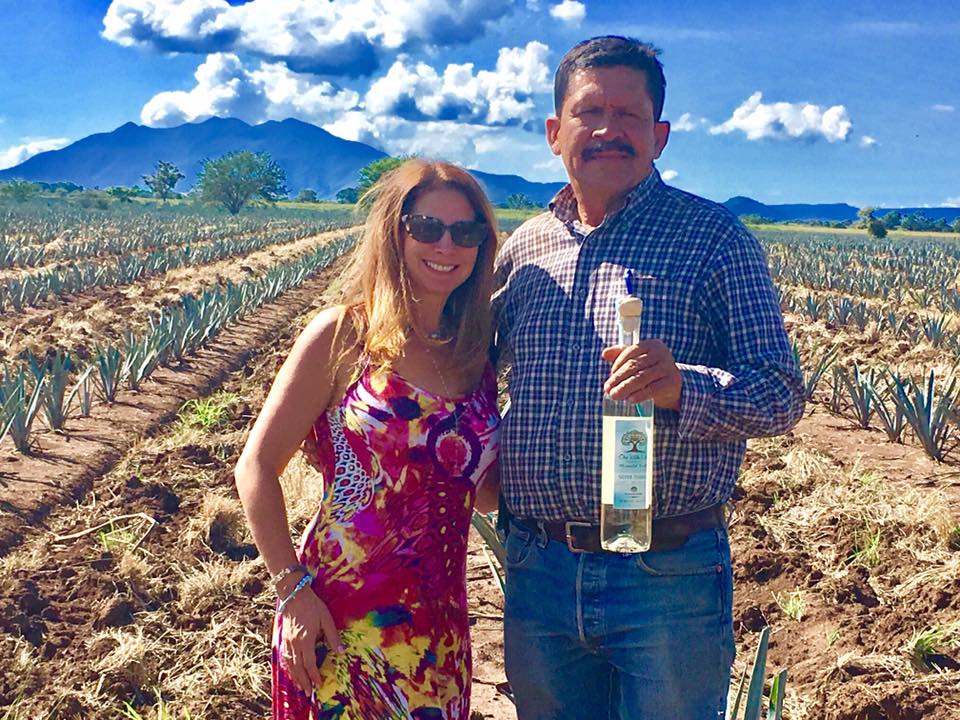 PRODUCTION- One With Life is totally organic with no additives. Co-Distillery owner and Master Distiller Alvaro Montes (SEE ABOVE w/ Lisa Elovich) carefully waits and hand picks the ripest, sweetest agaves from his field. One with Life Tequila is a lowland (El Valle) tequila, but has notes of highland attributes. One With Life Tequila is made by cooking in a clay horno (oven) for 24 hours with steam (SEE BELOW) and another 24 hrs for cooling. A stainless steel fermentation with only natural airborne yeast (about a 4 day process) is followed by double distillation to 40% abv in stainless steel pots stills. They do a short distillation to give OWL tequila an earthy flavor with a touch of citrus, creating a smooth, crisp tequila that emulates the pure agave plant.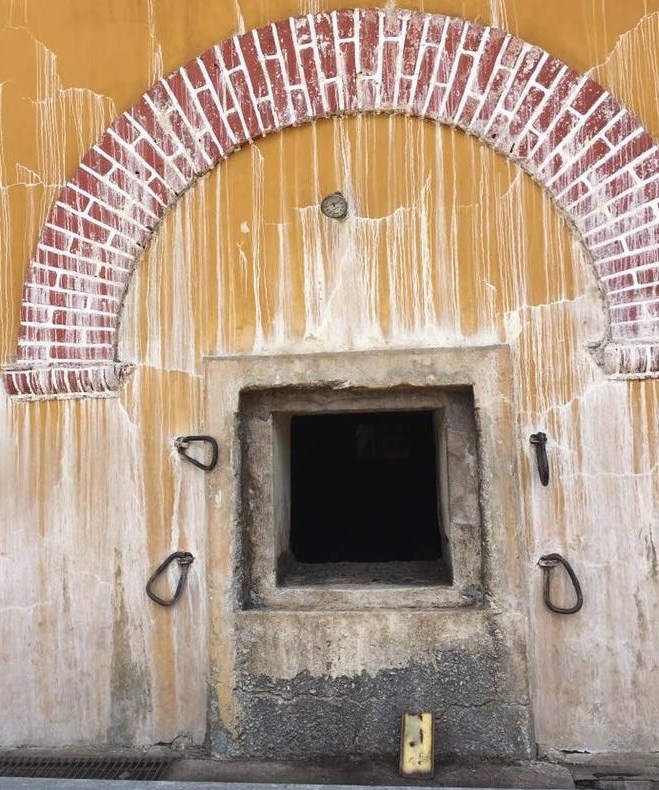 NOSE - sweet agave, vanilla custard, mild spice, earthy/minerals, light smoke, light fruit (pinch of apple/pear), soft with a pinch of alcohol. There's a touch of citrus and floral, some nut oil, mild spearmint, and a touch of cream soda.
TASTE- thin/med oil with a nice oily taste, smooth, spice, some heat, creamy and sweet, citrus and buttery with a touch of walnut. Fruity with a pinch of floral, and earthy. A soft feminine profile.
FINISH- very light smoke, light vanilla, mild heat, warm, sweet and smooth with a fruity, citrusy pleasant, medium exit.
OWL is certified USDA organic. It is produced by organic farming, which sustains the health of our environment, and as mentioned on their website, "excludes synthetic fertilizers, pesticides, hormones, genetically modified organisms and other artificial enhancements". One With Life's concept is finding joy and peace in the present moment.
One With Life (OWL) Tequila is really delicious. My biggest problem is not being able to go to my local store for more... YET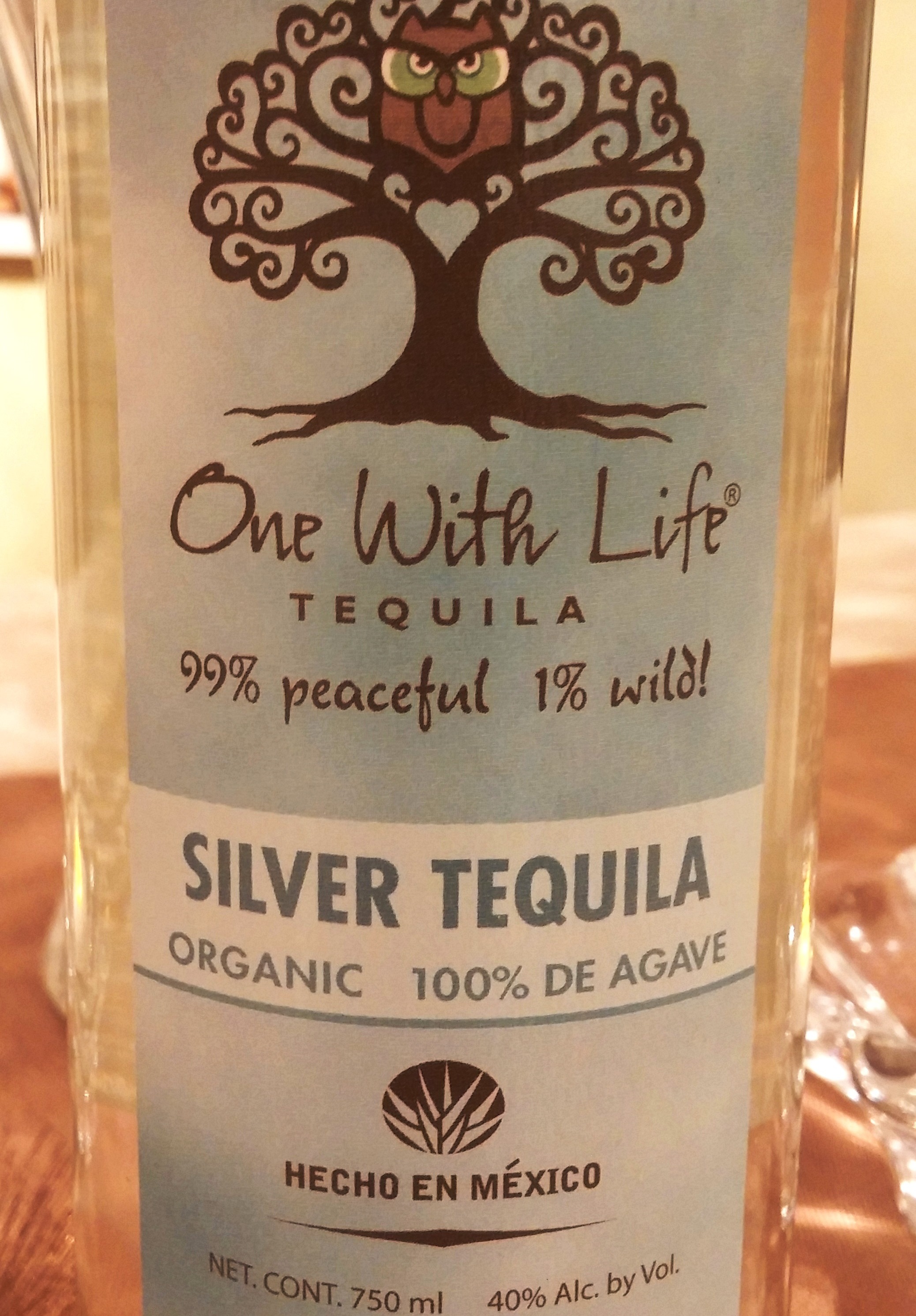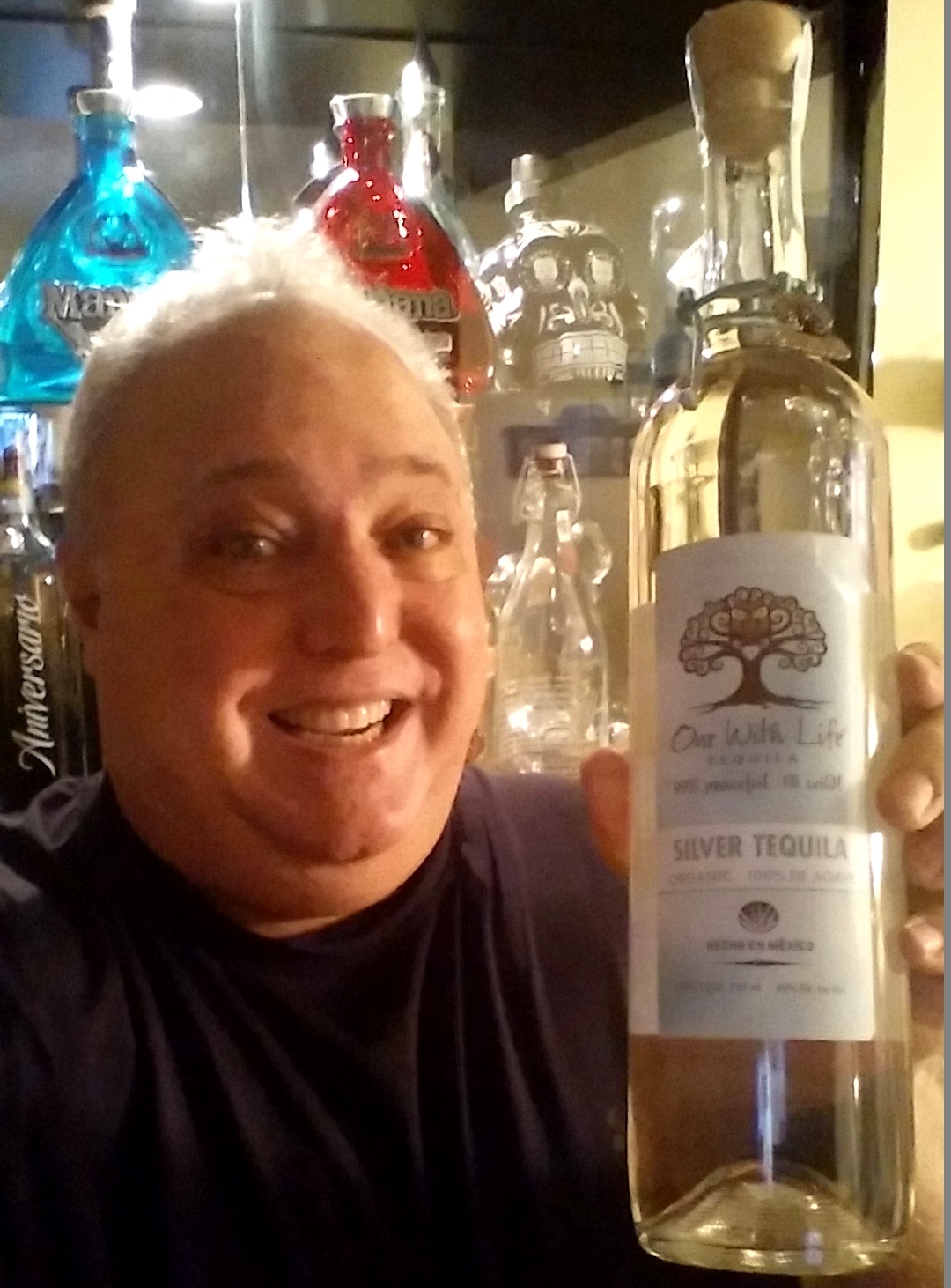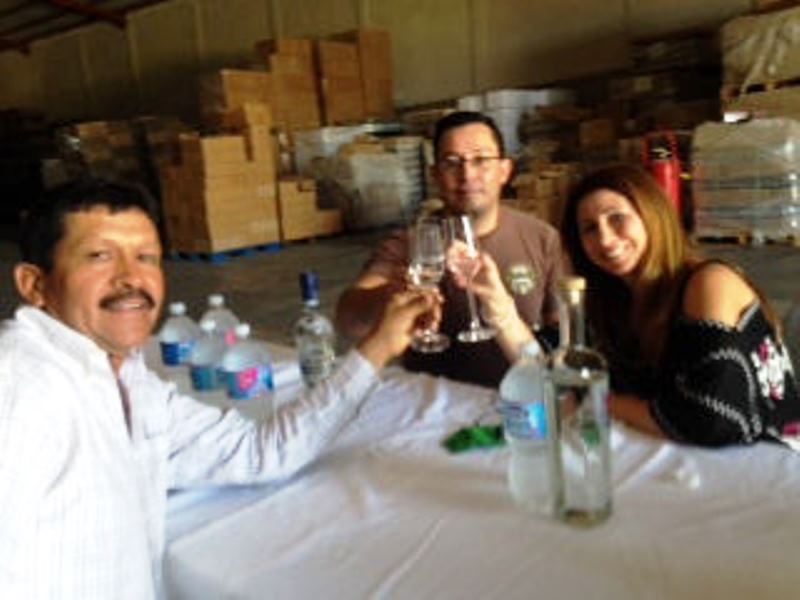 Lisa Elovich (ABOVE) with Tequila Las Américas Distillery co-owner Alvaro Montes (left) and Gonzalo Spindola (member of One With Life's team).
SEE More Honest Reviews and REAL Top Tequila Lists, and Please 'like' Long Island Lou Tequila on Facebook- HERE- https://www.facebook.com/Long-Island-Lou-Tequila-641682619241422/