Oro de Lidia Tequila - What a Fantastic Find - Delicious, Well Made & Value Priced.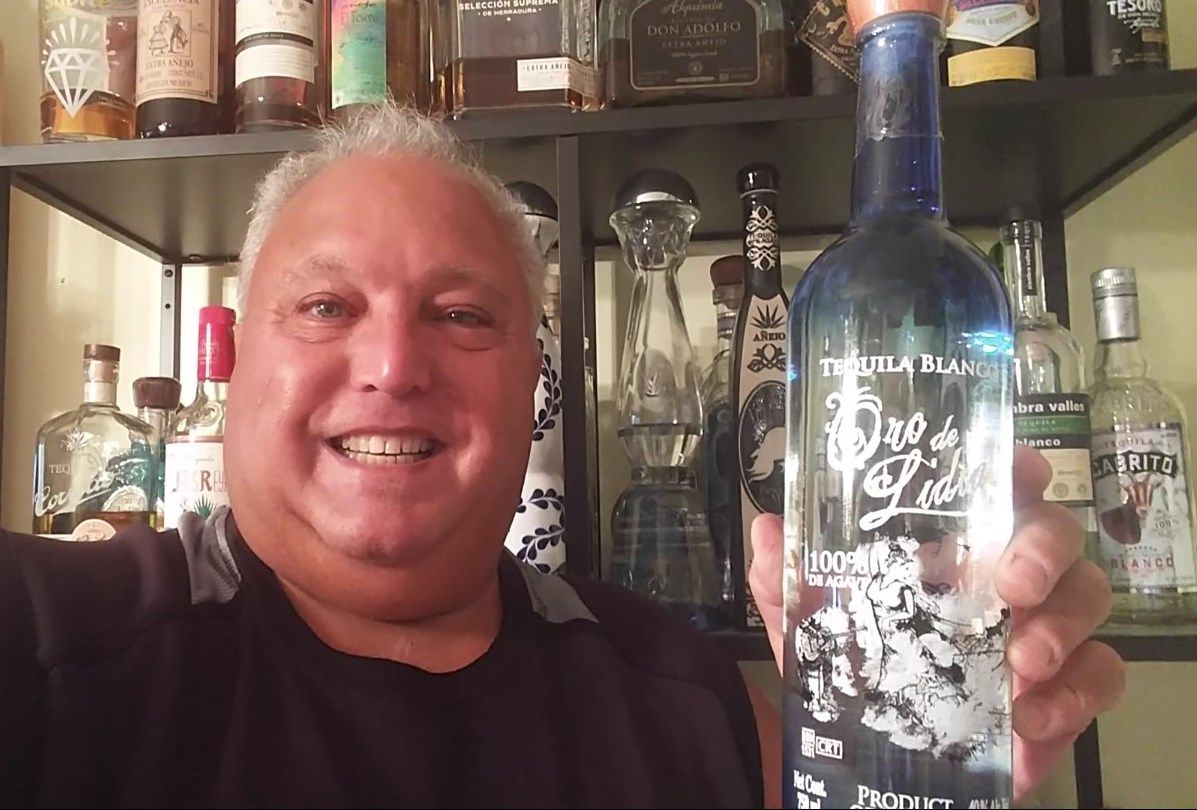 Oro de Lidia is a fantastic and delightful brand, that I hadn't heard of. It comes in all 4 expressions. Not to be confused with Toro de Lidia another brand made at the same distillery. It is made at Rivesca SA de CV- NOM- 1531, which is located in the El Valle (lowlands) area, in the heart of the tequila region of Amatitan, Jalisco around the corner from Herradura. This is a small distillery, about the size of most peoples houses. The annual capacity of the entire distillery is only 10,000 cases. These are fourth generation agave farmers, who started distilling in 2004. According to Bryan Tierce- Partner at Oro de Lidia, they make a handful of brands, and only Oro de Lidia, Toro de Lidia, Number Juan and Don Modesto (only sold in selected areas) are being sold in the US. The rest are private labels, sold only in Mexico. Oro de Lidia has a really delicious, well made quality taste about it, and this tequila brand is a real bargain. The blanco is delightful and the whole line is really fantastic. The Reposado is a two time Gold and Double Gold Winner and both the Anejo and Extra Anejo are standouts as well. I had picked the anejo as my favorite aged expression, because of a great nose and it simply rolls down your throat with silky smoothness, but with more sipping of the Reposado and Extra Anejo, I can't really pick a favorite. I could sip any of these, all day long. What's great about these well-made small batch products are the great prices. Tierce says "our pricing strategy is to offer the consumer a well crafted product at a reasonable price." Believe it or not the average list price for the Blanco is $35, the Repo-$45, Anejo-$55, and Extra Anejo-$75, but I have seen them on-line for MUCH less. According to Bryan Tierce, the extra anejo can sell for as high as $150, because one store owner in NYC can get that much. Oro de Lidia is presently sold in New York, New Jersey, and Pennsylvania. It will be available in California next month, and Bryan told me they hope to expand slowly, and further expansion will depend on growth. This is a link to find Oro de Lidia. Look at these great prices from Ramirez liquor and Beverage Warehouse, both at the 'all online retailers' link. According to Tierce, "the prices are always lower in California due to tequila competition, and the smaller unknown brands like Oro, will have larger differences overall." You can get the blanco there for $15.99, up to the extra anejo for as little as $31.99. YUP... you heard me right, this well made delicious XA for $31.99. I would definitely grab some of these at those prices. This is small batch, quality tequila at unbelievable bargain prices. WHAT A DEAL!! - CLICK- http://www.tequilaorodelidia.com/where-to-buy-or-drink/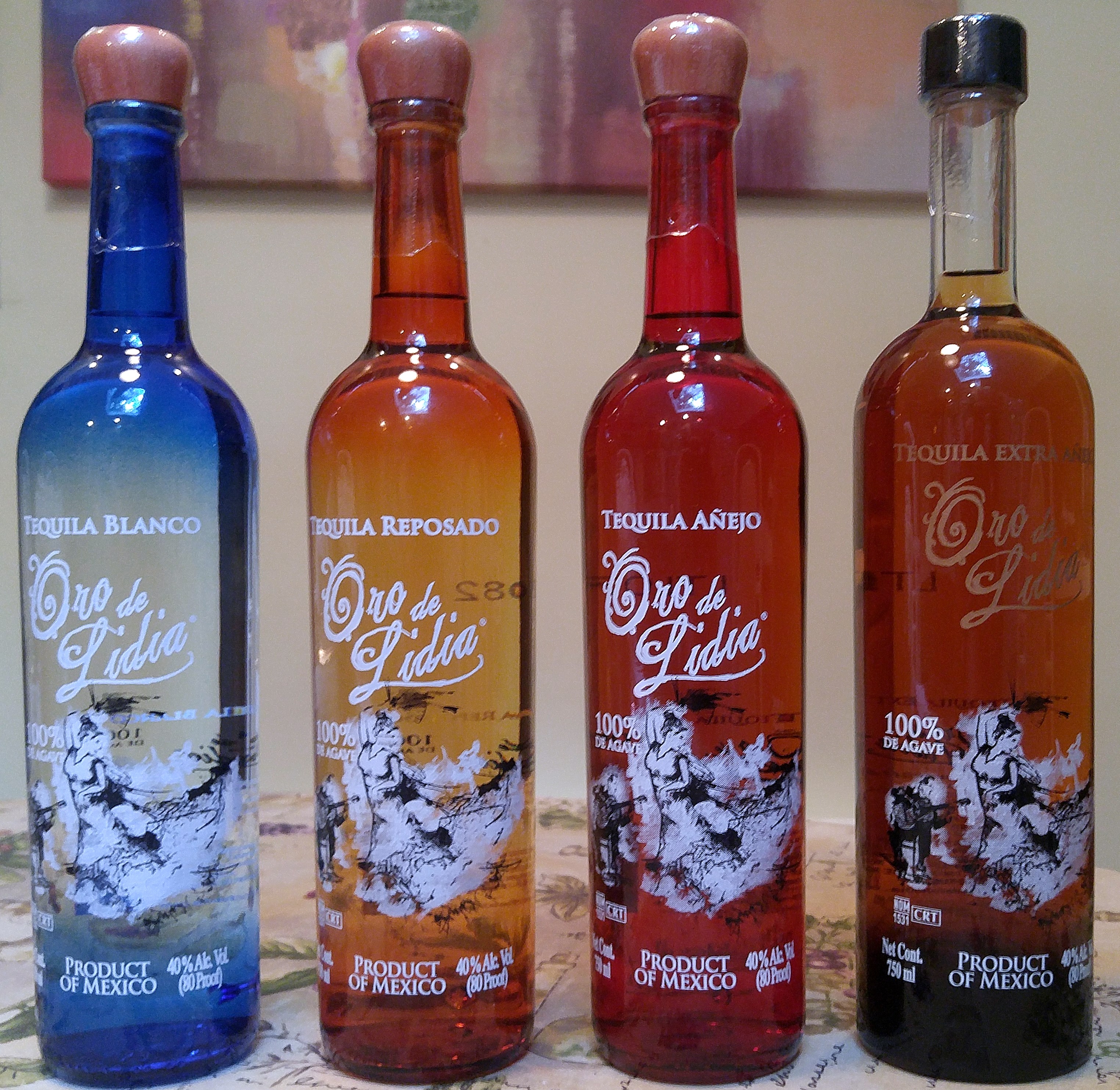 Oro de Lidia, in many ways is a sister brand of Toro de Lidia, and is made in a very similar fashion. They are produced from the same agaves, grown on Nestor Rivera's 700 acres and distilled at Rivesca SA de CV. They also share the same production procedures including techniques like a yeast-less, natural fermentation and the barreling techniques. There are also some slight differences. Oro de Lidia is made in much smaller batches and chilled down a bit more than Toro, to separate the essential oils, so it can be sold in colder areas throughout the US. This is all due to a cease and desist letter from Sazerac for trademark infringement. They own El Toro, a cheap mixto which is sold in bar wells. Lawyers got involved and it carried out over two years, until they decided that Toro de Lidia can continue, but can only be sold in Texas. Tierce called it a "David vs Goliath story." This was a short term victory, but a possible long term growth defeat. A couple of years later, more and more interest was expressed in Toro de Lidia in California, Las Vegas, Louisiana, and New York. In an effort to grow the brand but not violate any agreement, Rivesca re-branded, secured the trademark, and created Oro de Lidia with a slight change from the original name. Tierce told me "being a small distillery, small brand, and no budget, they took the most economical route and re-branded to meet the demand outside of Texas". This was their only option to survive against the big brands with teams of lawyers. The marketing story is that Oro de Lidia is the celebratory dance that the bravest matador (bullfighter) of Spain's Fiesta Brava earns, after surviving the largest, meanest and toughest bull. It's his reward to get a dance from the festival's most cherished women- Lidia, whose grace is considered "gold". Her picture is on every bottle.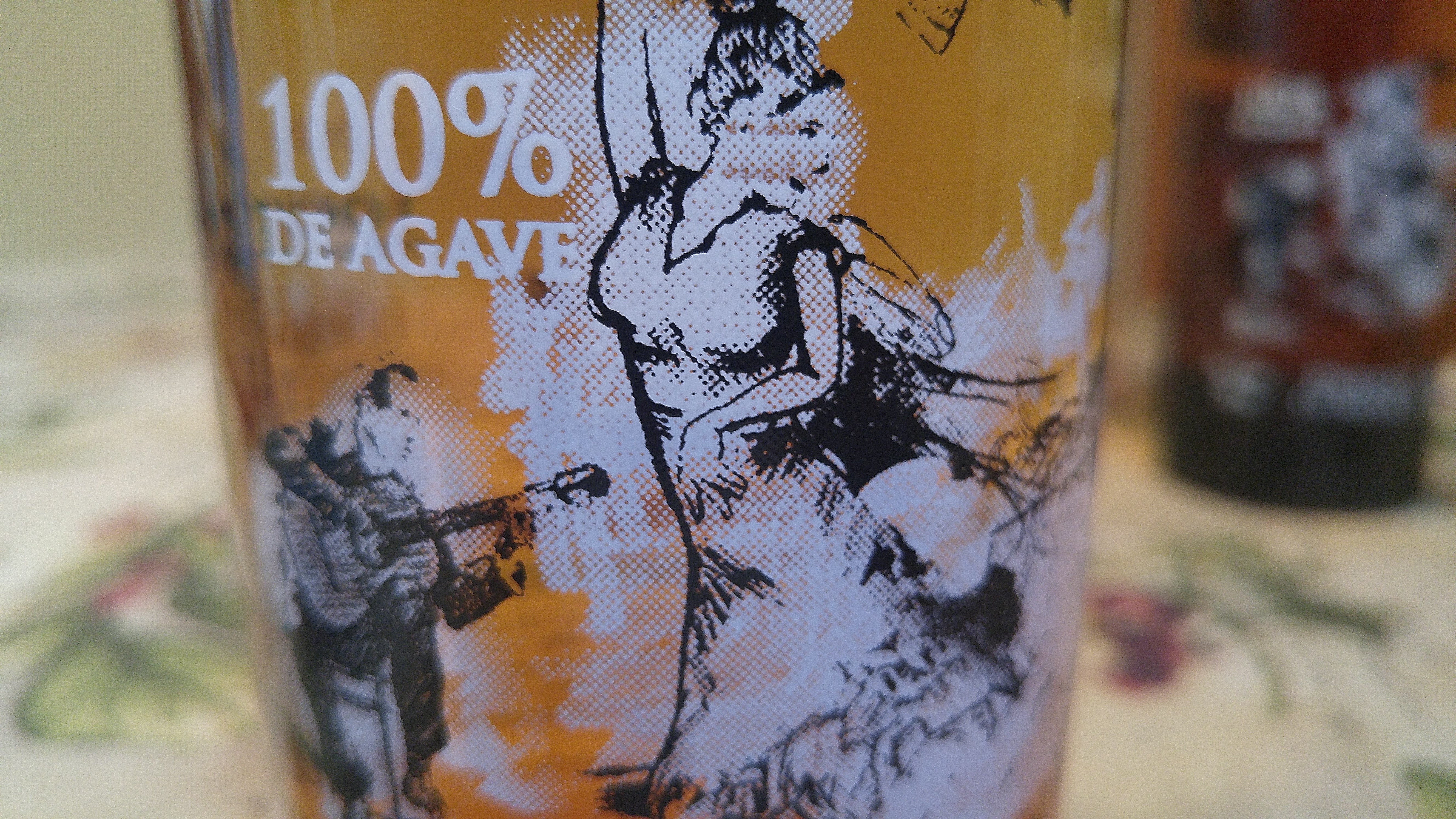 This region of land has the peculiarity of being irrigated with water from the natural springs of the Tequila Volcano, with has characteristics that add to the fine taste of tequilas there. Fernando Del Toro is the original owner of the brand, and is partners with Bryan Tierce and Julio Gomez, the importer. Nestor Rivera is the fourth generation of a farming family, and a first generation distiller. Tierce told me that no additives are used and "Rivesca does not use caramel coloring in the aged expressions either, unless there is an unusual circumstance. We are proud to say that the juice has been so consistent, that no coloring has been used in any current product for a long time." WOW.... now that's transparency and honesty, if I've ever heard it. Most experts know that coloring is almost always used legally, on aged expressions. I met Bryan at a Tequila/Mezcal festival (below), and his tequila was rocking the place. It was delicious, and comparing it to so many others there, it was obvious that this was a well made tequila. When we discussed the history and creation of the brand, he again was completely open. I remember him saying Oro de lidia is different and transparent, instead of claiming that "these are the best agaves, with lightning bolts and blessings from the spirits and gods", this is more like a small distiller with an ex-drummer (Julio) driving a van around the state, delivering tequila and not getting his ass handed to him by the big brands." Bryan has been so pleasant and completely transparent to deal with. I am not used to this honesty and plain talk, while researching and writing reviews. He's making my job easy and this is very refreshing. It makes you like the brand even better, that they answer all questions quickly without any spin.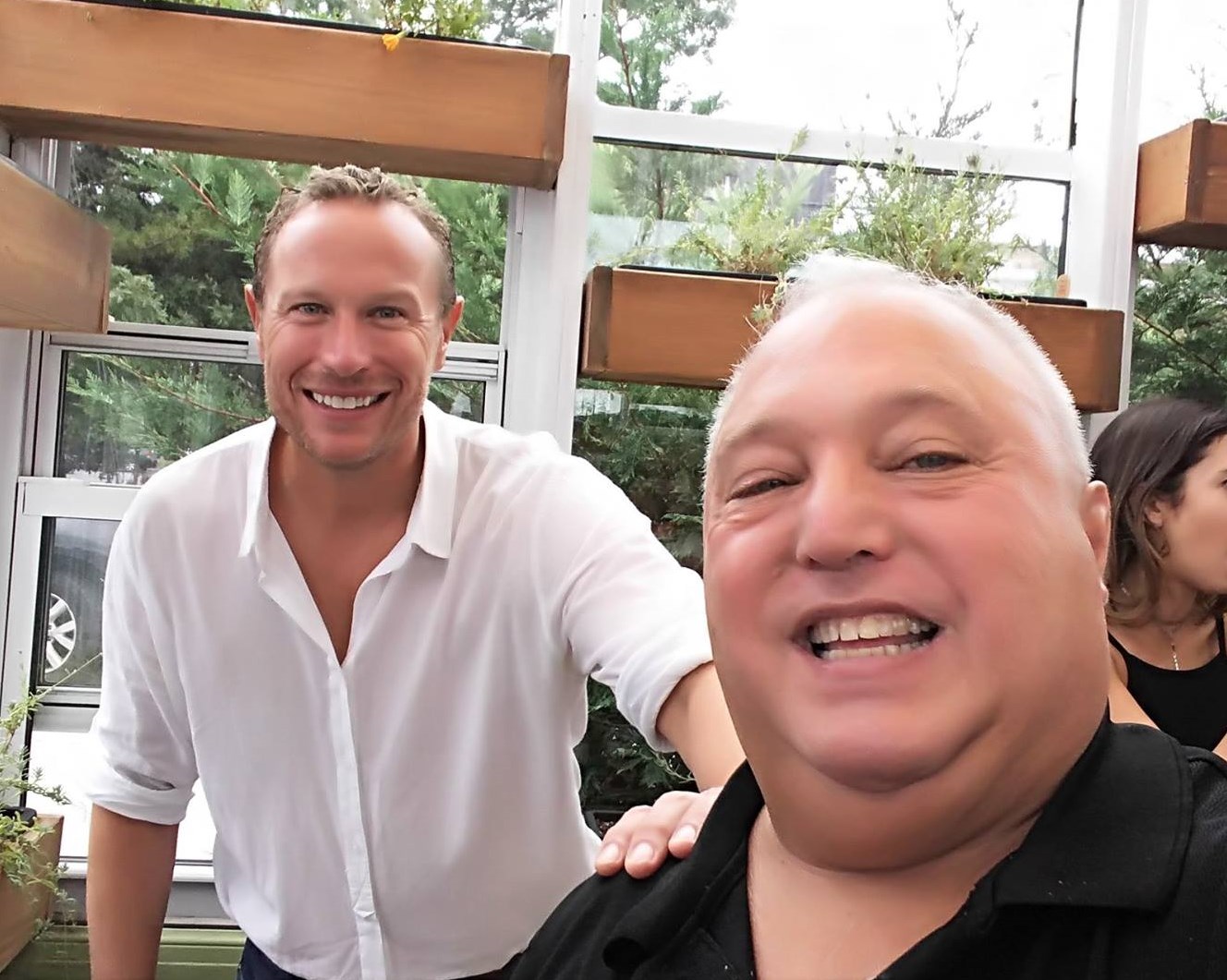 Oro de Lidia just won two Silvers, a Bronze and a Gold at the prestigious 2016 San Francisco Spirits Competition. The Reposado won Gold, as well as Double Gold at the ' The Fifty Best' in NY and was named Best Reposado as well. This stuff is no joke.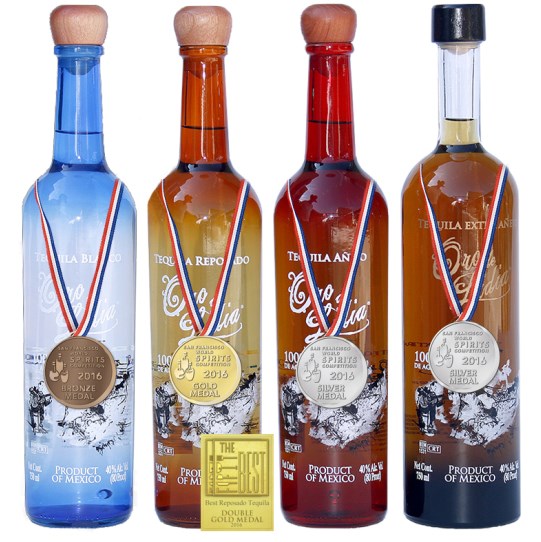 Being a 'Lou's Top Tequila' please see Oro de Lidia's logo on the side of this page, click and visit Oro de Lidia's website.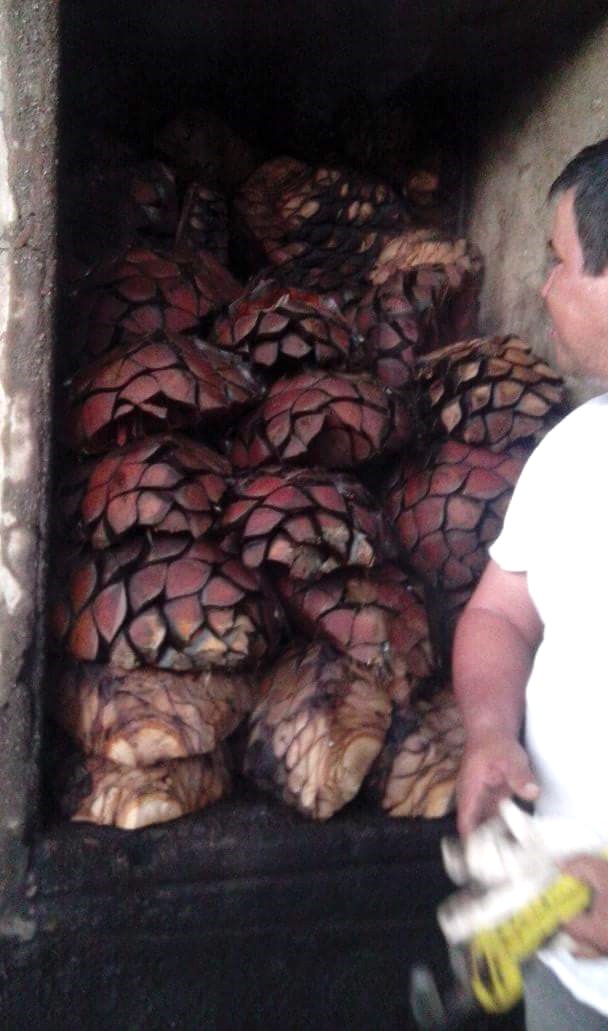 PRODUCTION- Nestor Riveria the master distiller is seen checking the cooked agave from the hornos (above). Oro de Lidia is made in a solid fashion, cooking the pinas slowly in stone/brick hornos for 48 hours- 24 hours for cooking and 24 hours for resting, before they can take it out of the oven. This is followed by a shredder/roller crushing. Fermentation is natural occurring- so no yeast is used, and the musto sits for 7-10 days before double distillation to 40% abv in all stainless steel pot stills. Spring water comes from the natural springs of the Tequila volcano. Oro de Lidia is oxygenated, then chilled to 4 degree centigrade and then filtered through activated carbon filters before bottling. Bryan Tierce said of the chilling process, "the interesting thing about this process is that the reduced temperature, forces some of the natural oils to coagulate, allowing them to be easily removed during the filtering process." The partners- Julio Gomez and Fernando Del Toro feel that this makes for a cleaner and more refreshing taste, more reminiscent of the natural agave sap. These procedures make this a super smooth, clean and fresh tequila. All the American barrels are used and charred.The Reposado and Anejo use a combination of American White Oak bourbon barrels along with French (cognac) Oak. The Extra Anejo is 100% American oak. Besides the difference in age, the types of barrels will create different taste and color.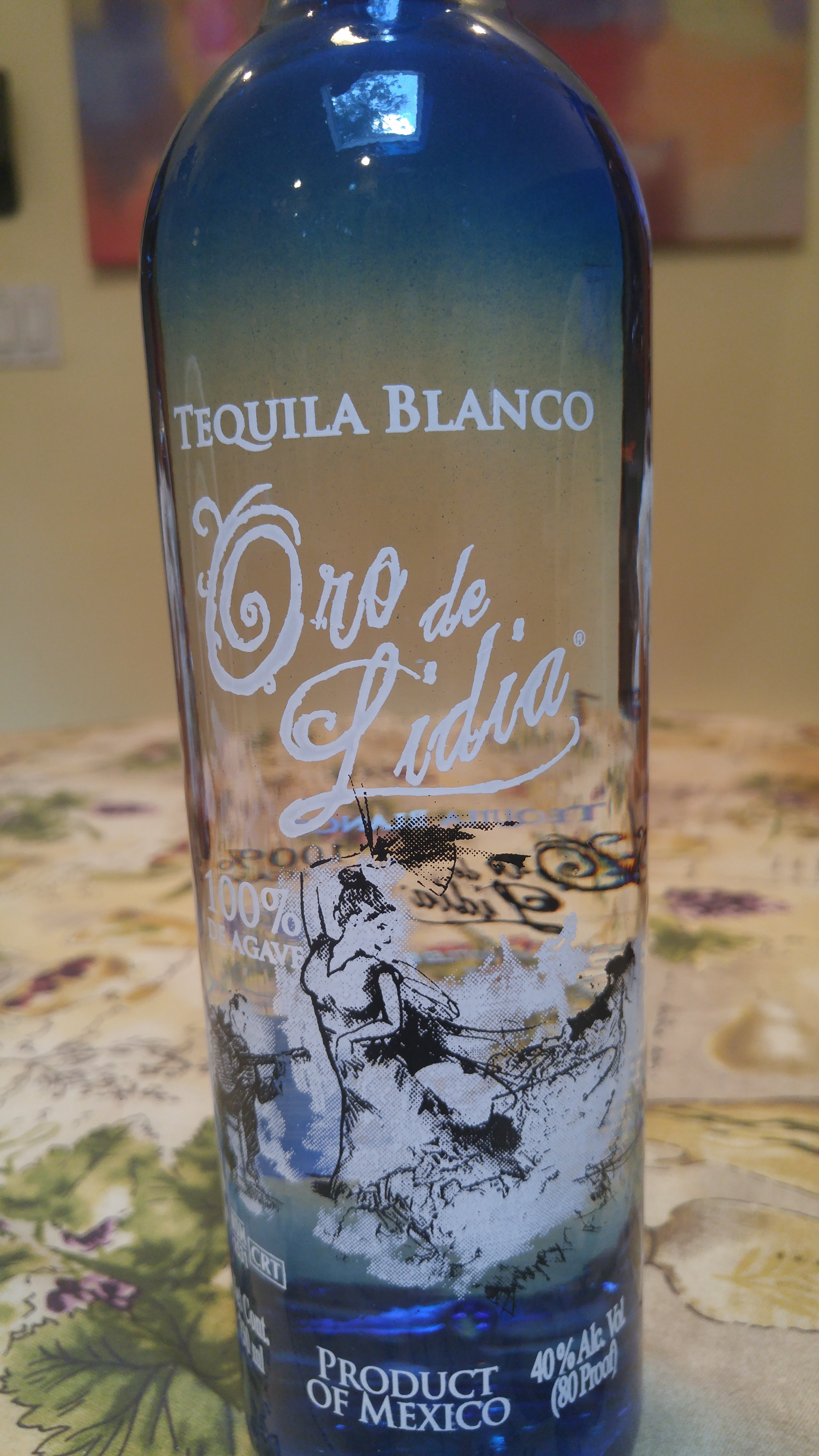 BLANCO- approx- $15.99-35. it's unaged to 40% abv, it is oxygenated and chilled to 4 degree centigrade, then filtered through activated carbon filters before bottling. This is my kind of blanco. It has such a agave forward sweetness and rolls down your throat. It has grassy, herbal, peppery, anise, smokey and earthy aromatics, with tastes of nice pepper and herbs, maybe a pinch of melon, with mild anise (licorice), mild smoke, a pinch of mild heat and smooth and silky. It really is what you want in a blanco, and it's not too sweet or too smooth, and that's a good thing.
NOSE- sweet agave, grassy, with some spice and herbs, pepper, mint and smokey notes. Some anise (licorice), a pinch of cinnamon and some fruity melon nose.
TASTE- thin oils, mild heat, herbal spices, some pepper and mint with a little smoke, a pinch of anise (licorice) and a touch of fruity melon with nice agave sweetness.
FINISH- spice, mild heat, some agave sweetness and smoke and a fairly long lingering delicious exit.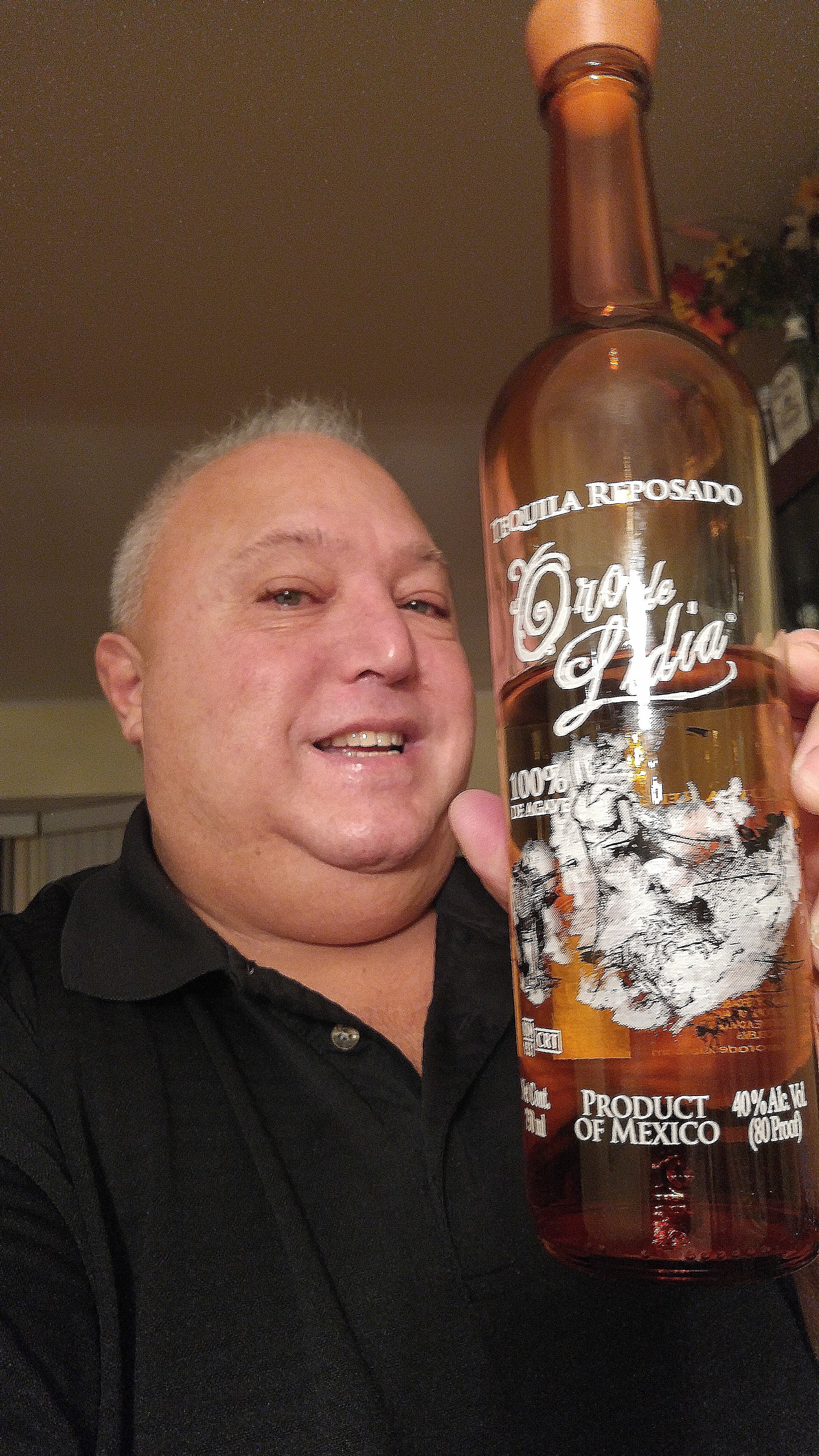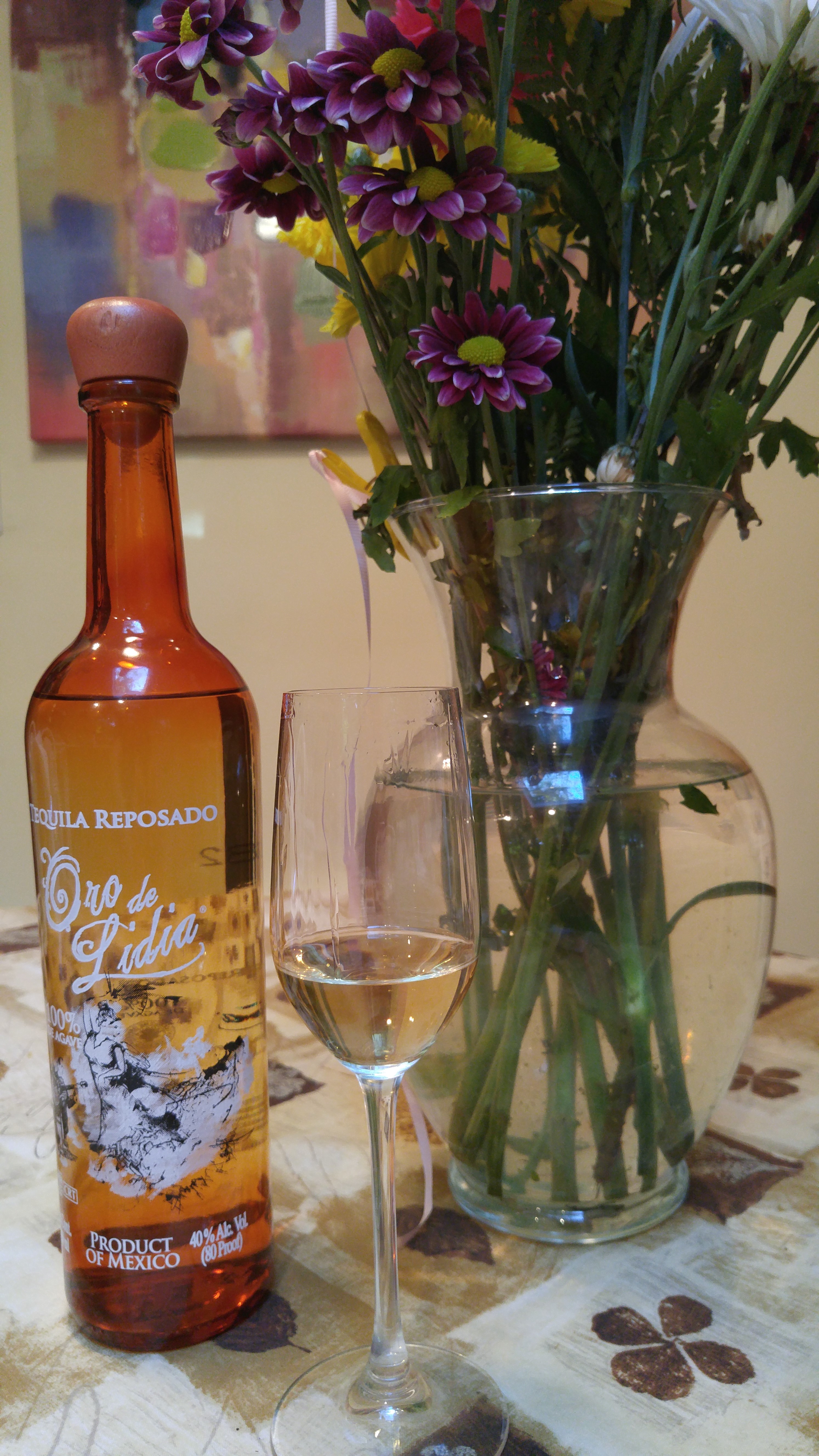 REPOSADO- approx $19.95-45. The Reposado is aged a total of 6-9 months with 60% of the juice coming from medium charred American white oak and 40% of the juice from French Oak (cognac barrels). This is delicious, multiple Gold Medal winning Reposado. A nice vibrant nose of fruit, mild vanilla, a pinch of cinnamon, light cognac notes, light spice and pepper and some caramel, with a pinch of alcohol heat. Slight cherry and fruit, some spice, floral, chocolate and caramel, some agave sweetness and just a pinch of vanilla on taste.
NOSE- fruity, some vanilla and caramel, slight alcohol, a light cognac/whiskey aroma, some cinnamon, mild smoke, pepper, some spice, honey and floral aromas.
TASTE- light to medium oils, not overly sweet, light oak, light chocolate, floral and caramel. Smooth with a pinch of heat, light smoke, some vanilla and cherry fruit notes.
FINISH- mild sweetness, spice, some caramel and light chocolate, oak wood with some mild heat in a medium length exit.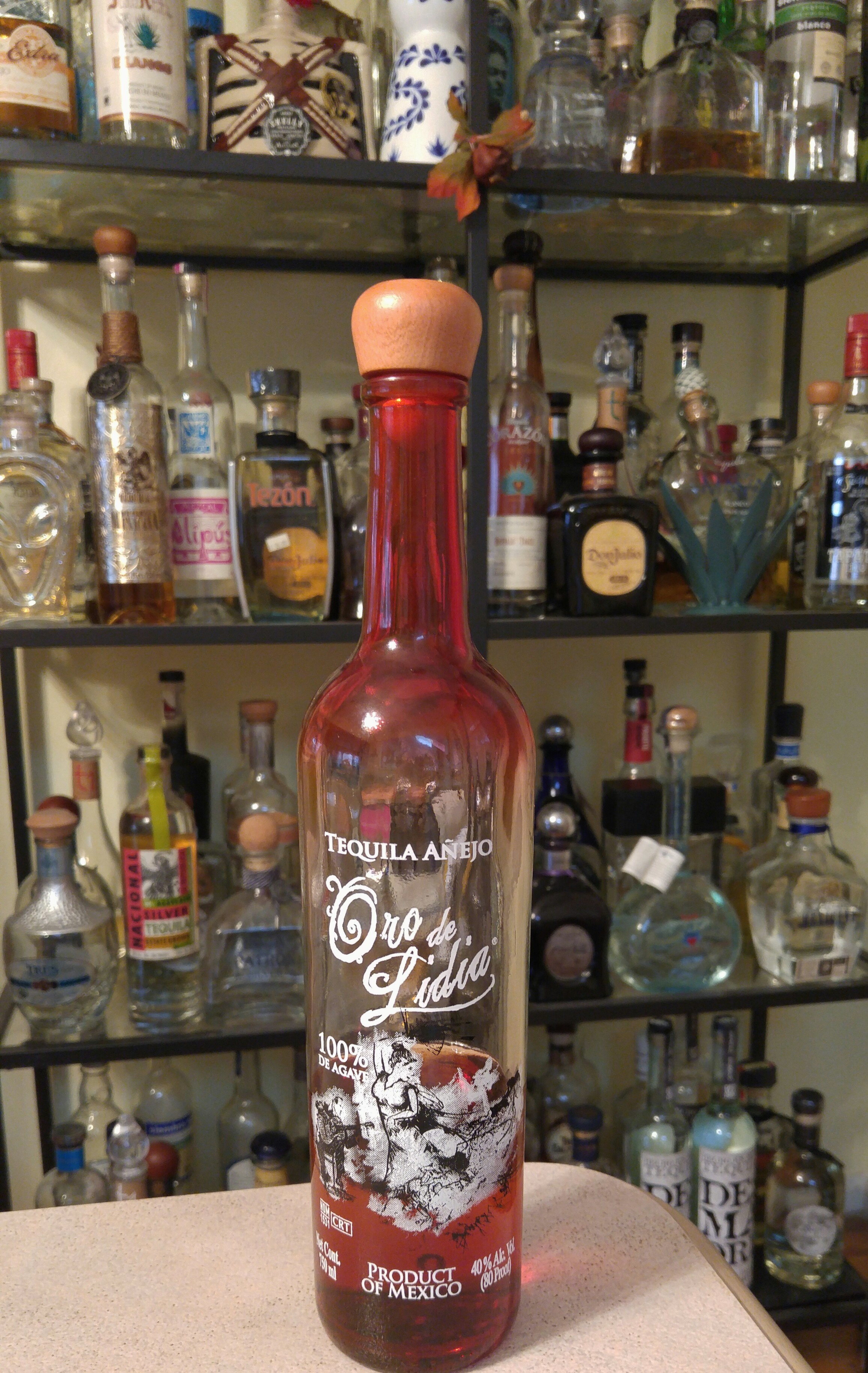 ANEJO- approx $21.99- 55. Aged a average of 1.5 years in medium charred American and French oak barrels. They use 75% juice from American Oak barrels and 25% from french cognac barrels. What a delicious balance and taste. This is such a dark, rich, bold and tasty anejo. See the closeness of the color in this comparison picture (below), and how actually the anejo is slightly darker and richer than the extra anejo. This is probably due to the difference in barrels. Using a white background and natural sunlight, the anejo on the bottom has a deeper amber with a little orange tint. When I told Bryan Tierce how I loved this dark and rich anejo he said, "perhaps you are liking the 25% French oak in the anejo that is not present in the extra anejo." I do believe he is right, although that XA is really tasty as well. He said "the French oak tends to add certain spice and orange blossom notes. It seems to even add a bit of orange tint to the anejo color." Aromas of cognac/whiskey, smoke, honey, caramel, chocolate, black cherry and somewhat floral. On taste there is chocolate, a silky mouth-feel, caramel, honey, butterscotch, spice, oak, cherry and vanilla. There was slightly less heat than the Reposado. This has a rich, balanced, non vanilla and caramel bomb taste. A killer anejo, at a killer price.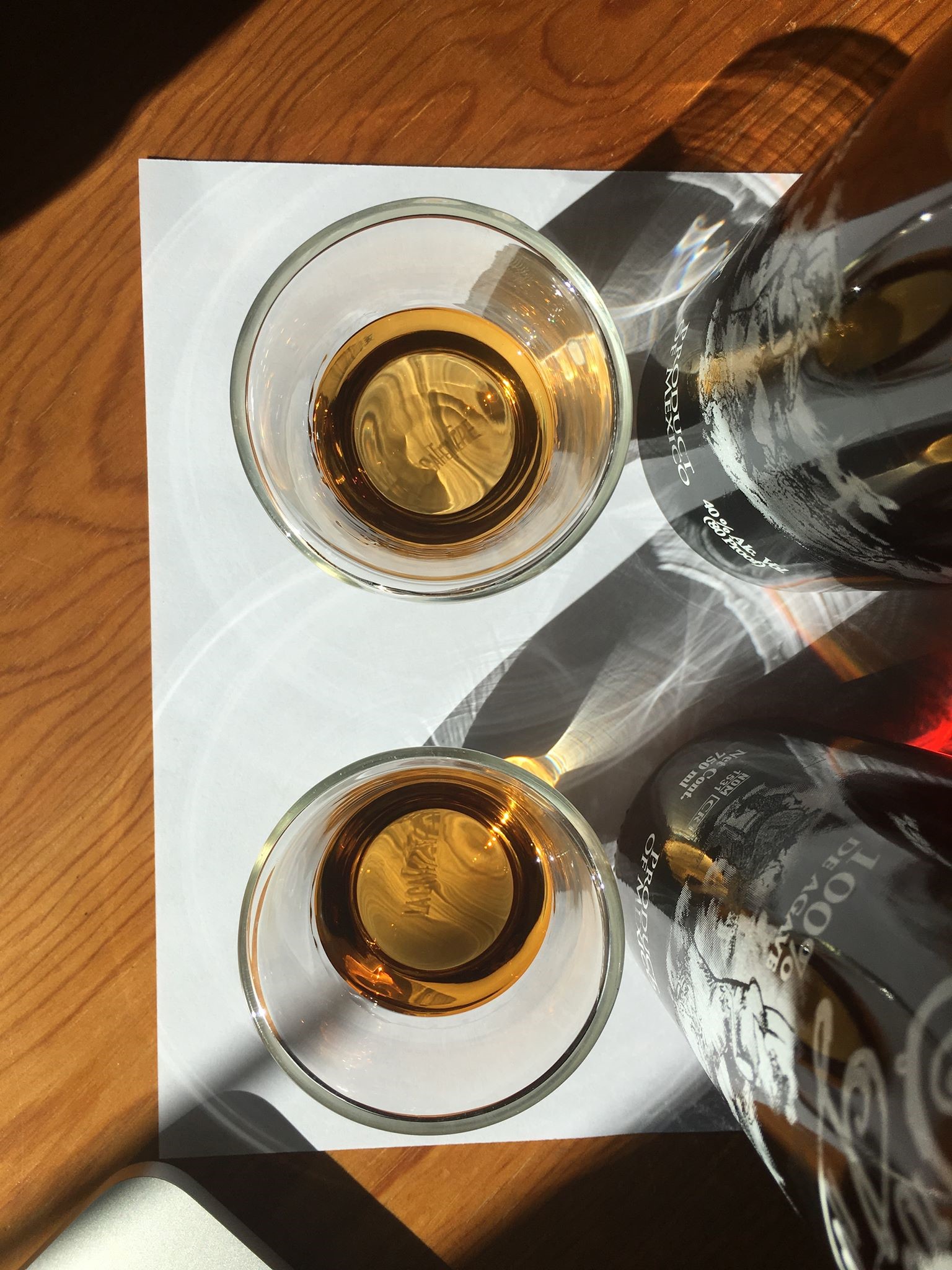 NOSE- smoke, some floral, light caramel and chocolate aromas, with a pinch of cinnamon, some sweet cognac/whiskey oak, cherry, honey, very mild vanilla and some fruit aromas.
TASTE- thin to medium oils, some chocolate, caramel, only a pinch of vanilla, honey, butterscotch, light cherry and a pinch of spice. Very silky and smooth, with some nice smokey notes.
FINISH- mild smoke and heat, light caramel and chocolate with cherry, in a silky smooth medium to long finish.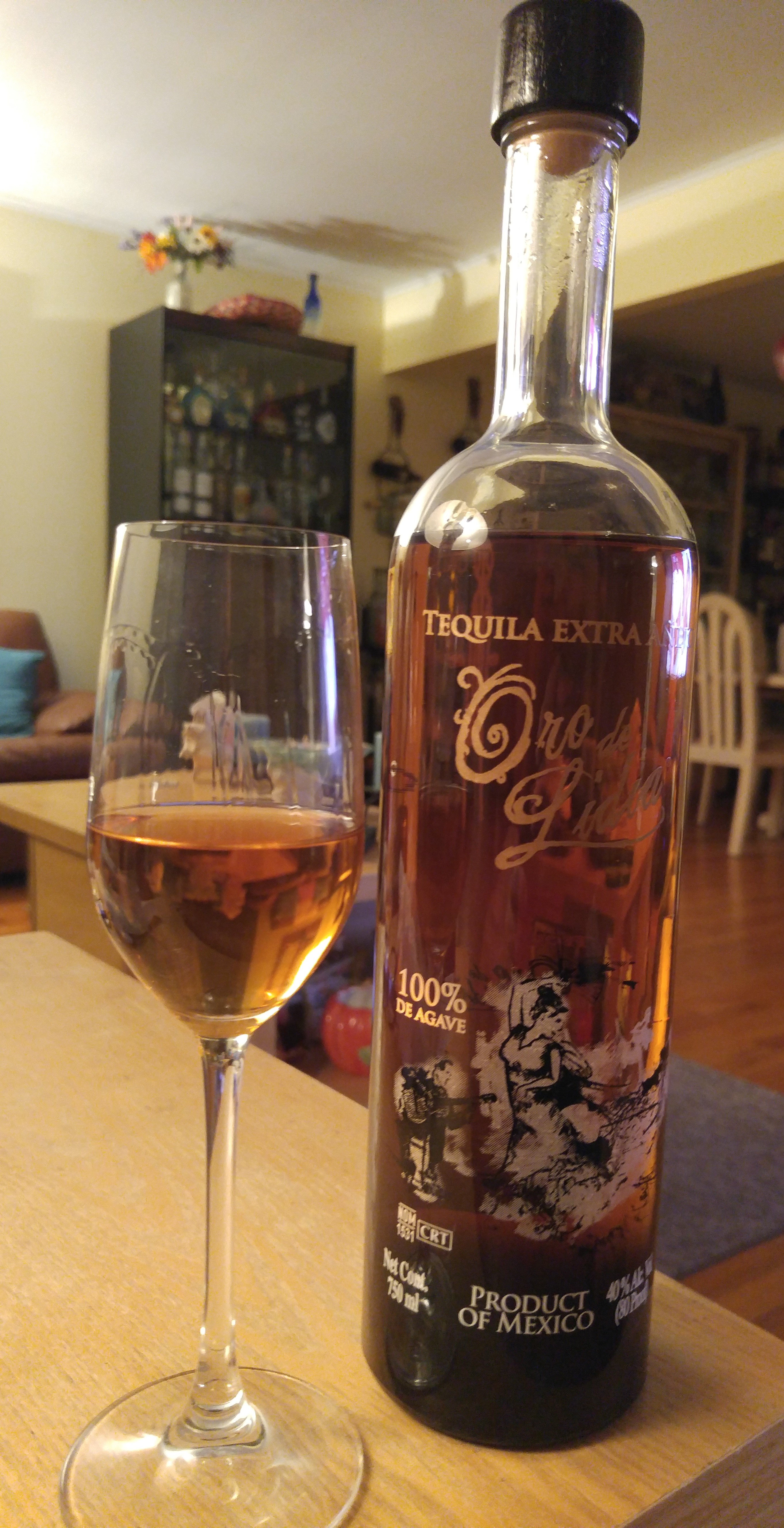 EXTRA ANEJO- 31.99 online- to approx $75. Aged for 4.5 years, all in used bourbon American oak medium charred American white oak barrels. Oro De Lidia Extra Anejo Tequila is delicious with aromas of mild cream soda, nutmeg, slight vanilla and caramel- but not too much, cherry and honey. Tastes include spice, herbs, mild vanilla, caramel, nutmeg, floral and some nut presence. It was balanced and pleasant, and I loved the aromas, maybe by a slim margin over the taste. Like the anejo, it tastes nothing like a vanilla or caramel bomb thankfully, and at the low end of this wide price range, this is an absolute steal for an extra anejo.
NOSE- mildly sweet whiskey/oak aroma, nutmeg, spice, mildly nutty, cherry, caramel, some minor alcohol, slight vanilla, some chocolate and light leather. A pinch of pepper, mint, cream soda and honey.
TASTE- thin to medium oils, some light floral notes, spice and herbs, mild pepper and mild vanilla, some caramel, mint with some mild heat.
FINISH- a minty, caramel, fruity, slightly hot medium length finish.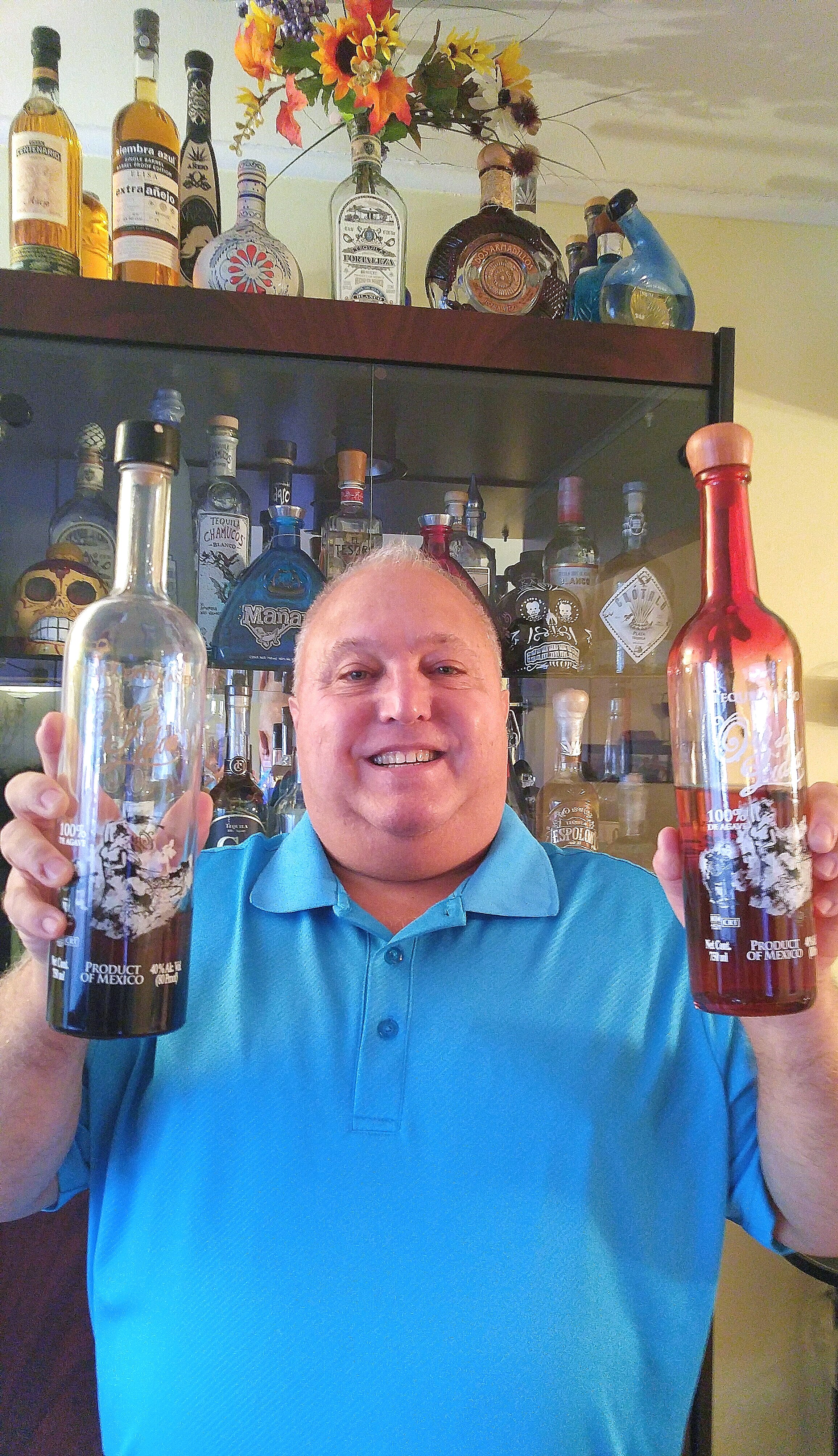 Oro de Lidia turned out to be a real pleasant find. Finding a high quality, low priced tequila line, is what I enjoy most. The entire line is delicious, and very well priced. It's almost too good to be true. The blanco is always the cornerstone of any brand, and this blanco is so solid, that I'm not the least bit surprised on how amazing the rest of the line is. The Repo has a great lively nose and is enjoyable to drink, but the anejo was really off the hook. The nose may not have been as vibrant as the extra anejo nose, but slightly surpassed it in taste, being so rich, bold and flavorful. The XA has a fantastic nose also, and is so delicious to sip. To be able to pay as low as $31.99 in California for this extra anejo, is simply hard to fathom. Where can you buy a well made quality extra anejo for that price?.....Nowhere!! Even at $75, it's a steal. If you can find Oro de Lidia Tequilas, buy them. You won't regret it.
SEE More Honest Reviews and REAL Top Tequila Lists, and Please 'like' Long Island Lou Tequila on Facebook- HERE- https://www.facebook.com/Long-Island-Lou-Tequila-641682619241422/