Gran Reserva De Don Alberto Extra Anejo - It's A Sweet Deal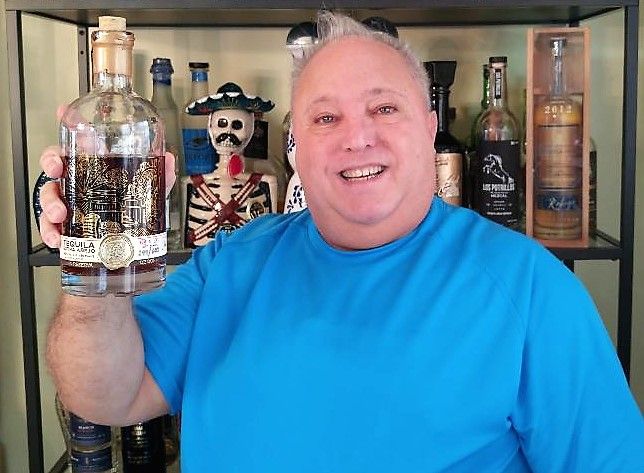 Gran Reserva De Don Alberto Extra Anejo is a sweet and tasty Extra Anejo tequila, made at Tequilera Puerta de Hierro- (Leticia Hermosillo Ravelero)- NOM 1477 in the Valle region of Jalisco. It is named for Alberto Partida- (SEE BELOW), who is the father of Gildardo Partida Melendrez, who is the owner of the distillery and owner of Gran Reserva De Don Alberto, as well as Cava de Oro Tequila. Alberto Partida Hermosillo is the Production Mgr and Master distiller of Gran Reserva De Don Alberto, and Alberto's brother is Gilardo Partida Jr, who makes Addictivo Tequila at a different Distillery. I found that both Gran Cava de Oro and Adictivo tequilas are definitely sweeter and have more of an artificial sugary aftertaste than Gran Reserva De Don Alberto. To me Gran Reserva De Don Alberto Extra Anejo is far superior. Although Don Alberto is sweet overall, it has a complicated more natural, 'clean' sweetness, and importantly.... without the artificial sugary and syrupy aftertaste, like the others. I believe this tequila's sweetness, actually comes more from the way they barrel-age in previous red wine use barrels, char the barrels, and the use of new heavily charred wood chips, more so than manipulation with additives. We've had very long conversations about how his tequila is made, as I had a lot of concerns, after tasting the others. After comparing these 3 extra anejos, I believe Gran Reserva De Don Alberto is a cut above the others, and has a clean, light, delicious, balanced and complicated layered taste, void of the dreaded artificial sugary sweet aftertaste, or filled with additives. It is very enjoyable to sip and very inexpensive for an extra anejo. This stuff is a real good deal, and I have let some family members and friends taste it, who know extra anejos, and they all loved it. Gran Reserva Don Alberto has notes of cherry, honey, roasted nuts and fruits, and is a fantastic extra anejo.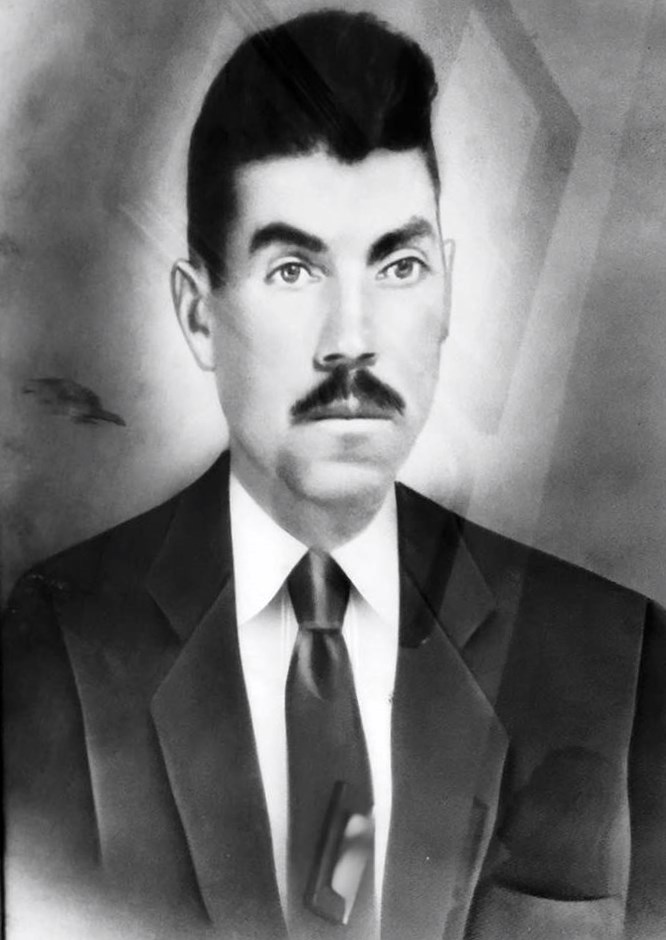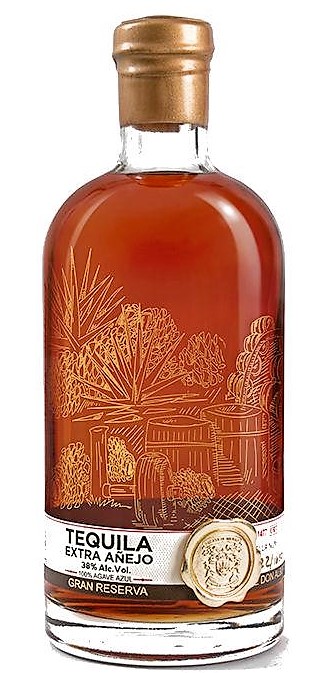 This extra anejo is great for the price and a delicious sipper, with the fruitiness from the previous red wine filled French oak barrel, to the smokiness and toasted presence of the heavy charred American oak. This combination gives it this cherry, sweet and fruity, nutty and smokey presence. This is a beautifully designed bottle, with a gold metal decal, and is a limited edition and numbered tequila, with only 600 bottles of this produced for the US and signed by Alberto Partida Hermosillo, the Master Distiller for Gran Reserva De Don Alberto. There was 1650 bottles sold in Mexico, but the next batch will produce 1650 for the US also. There is a cork only top, that has to be pulled with a wine-type corkscrew. I don't see that too often, and you need to pry the cork out each time to use. I am told by Alberto, that the next batch will have a different top, and easier to open. (SEE BELOW)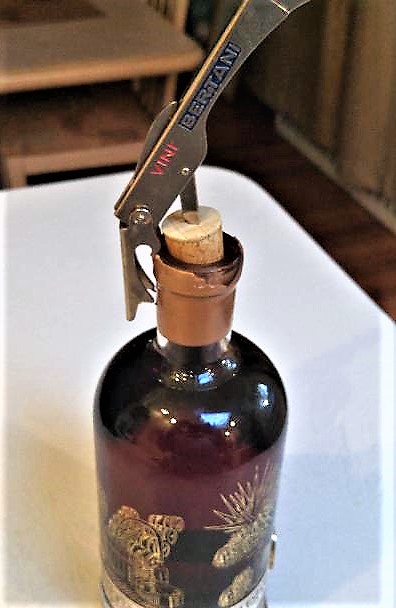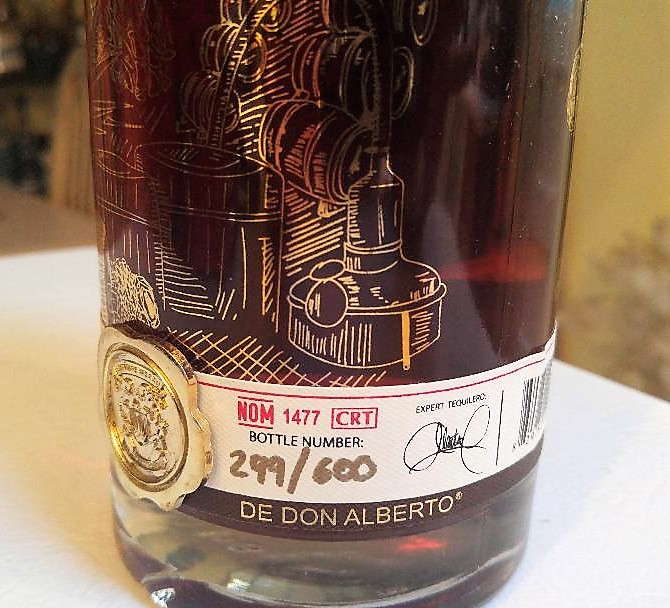 Being a 'Lou's Top Tequila' please see Gran Reserva De Don Alberto's logo on the side of this page, click and visit Gran Reserva De Don Alberto's website.
Owner Gildardo Partida Melendrez and Alberto Partida Hermosillo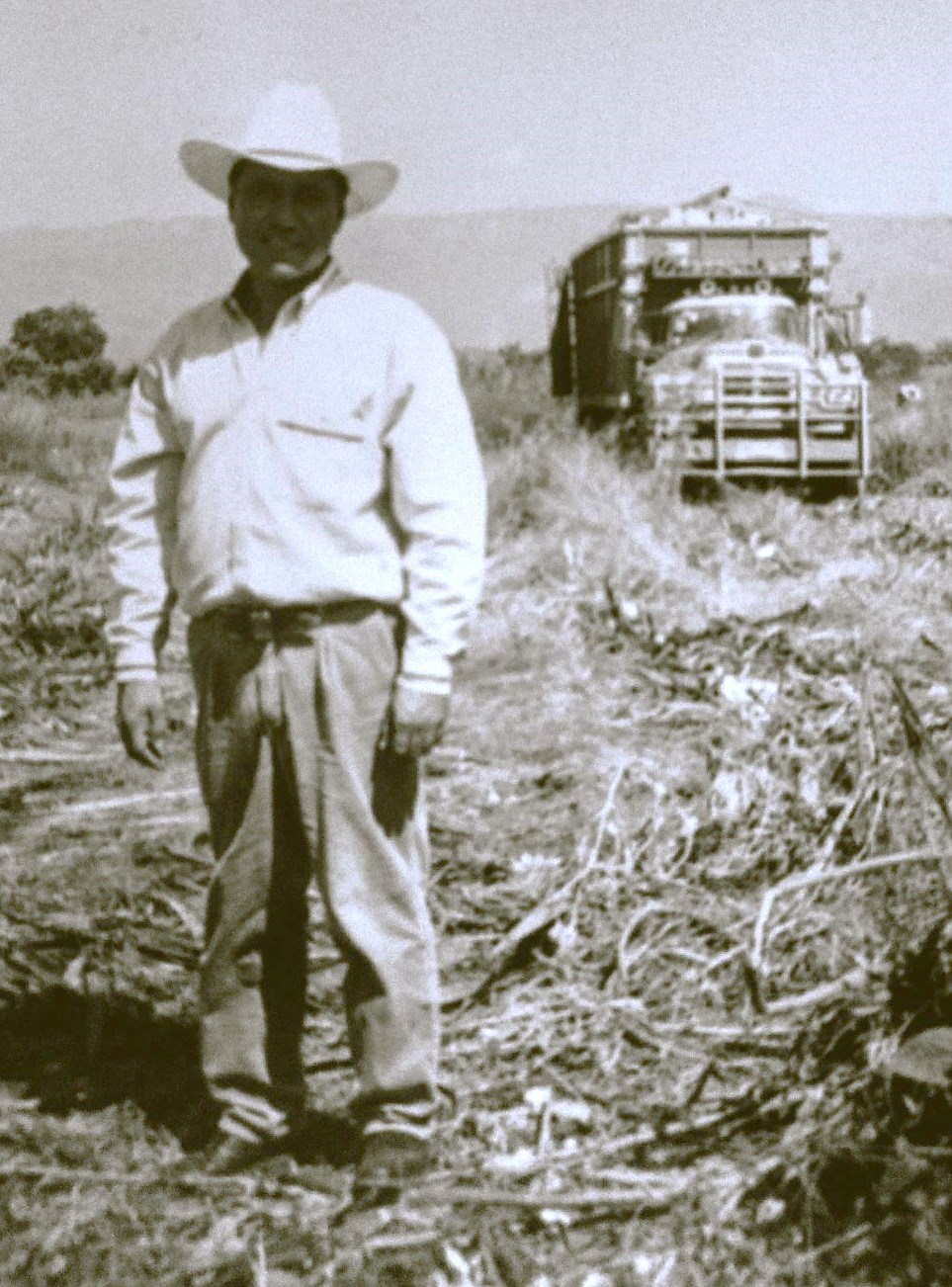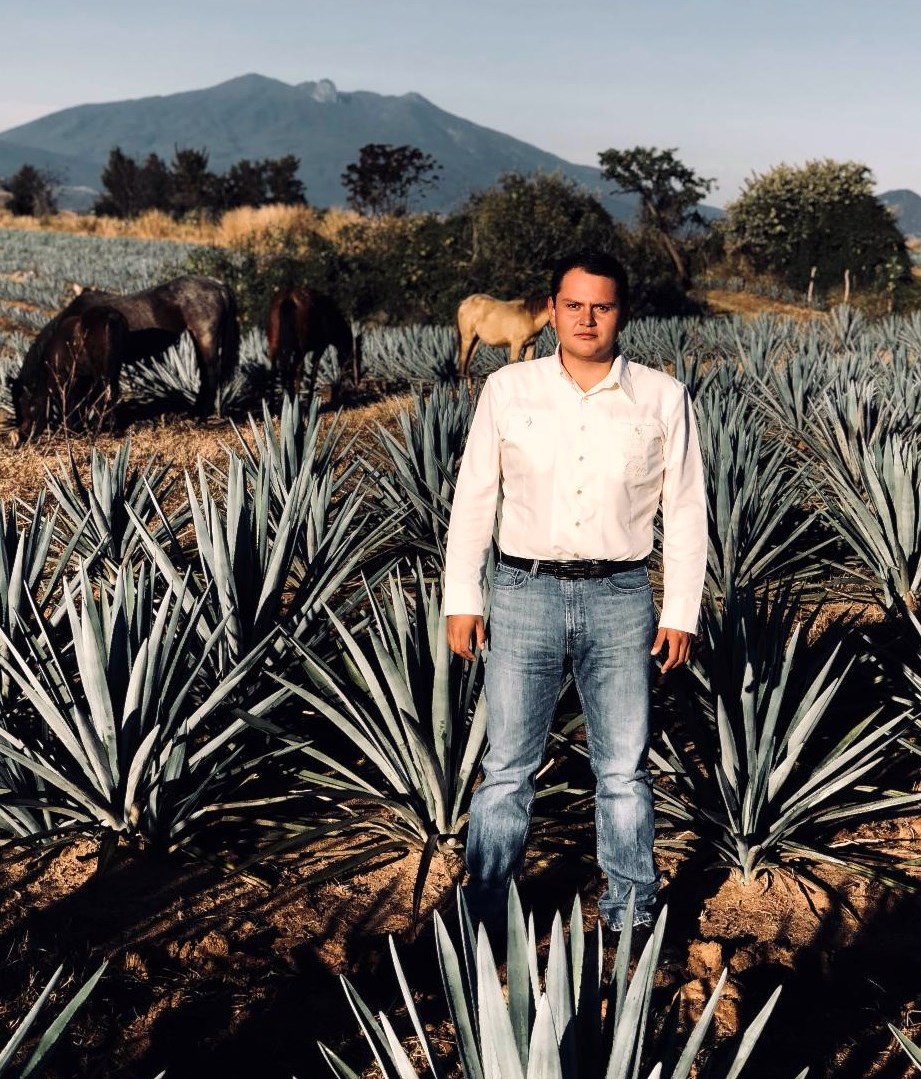 PRODUCTION- This 40% abv, double distilled extra anejo is multi barreled and much care is taken in it's production. Gran Reserva De Don Alberto XA is aged for 2 yrs in medium+ roasted (profile 13) french oak barrels, previously used for red wine. This gives a fruity sweet sensation. The juice is then transferred and finished for an additional year in used American white oak barrels, with a high deep toast, giving it some character. This gives levels of sophistication and a tasty flavor profile. I am told by Alberto Partida Hermosillo that there are no additives used, including agave syrup, but that they do use wood chips in their 200 liter barrels (about 5 grams per liter), which he says are legal and used often in tequila, although maybe not talked about much. (SEE BELOW). Wood chips are used in wine production as well, and according to Alberto, the chips are "to get darker flavors and colors." He said he can get vanilla, coffee and color from these new heavy charred oak chips, using them in the American Oak finishing barrels only. Alberto Partida Hermosillo told me it's all about the aging, calling it a 'procedure of ultra toasting', and using the previous wine filled french oak barrels to get the profile.... but no additives.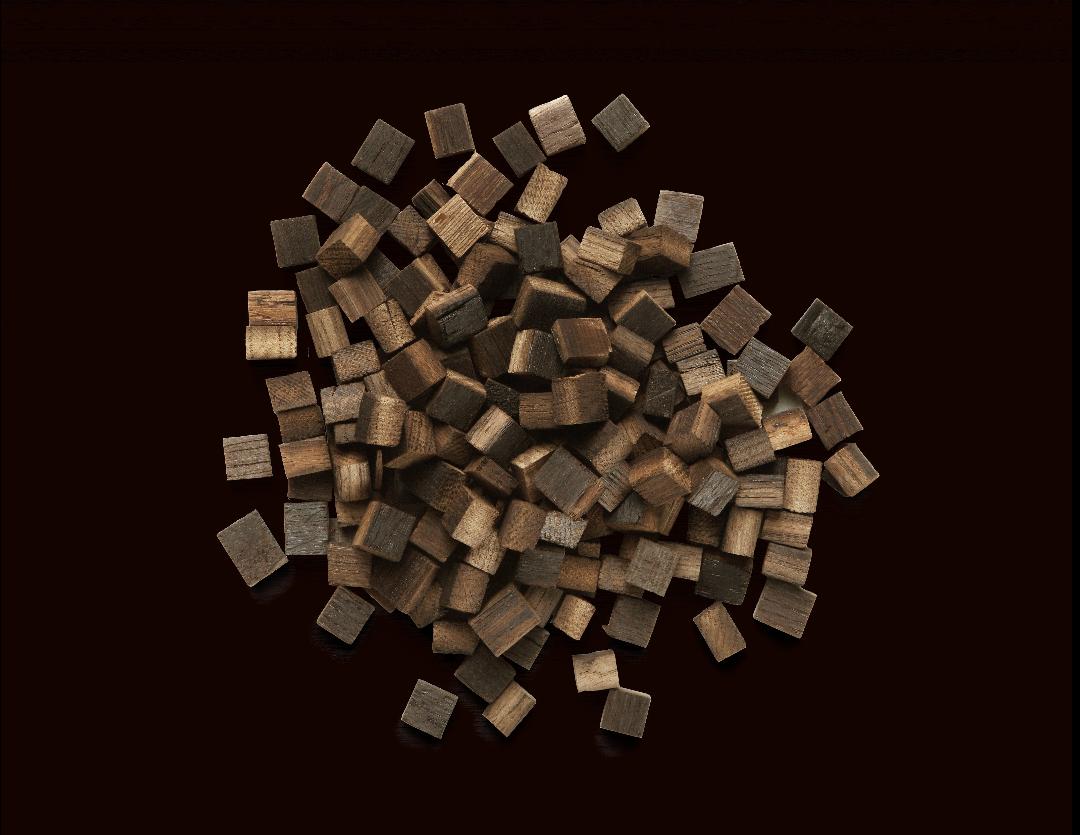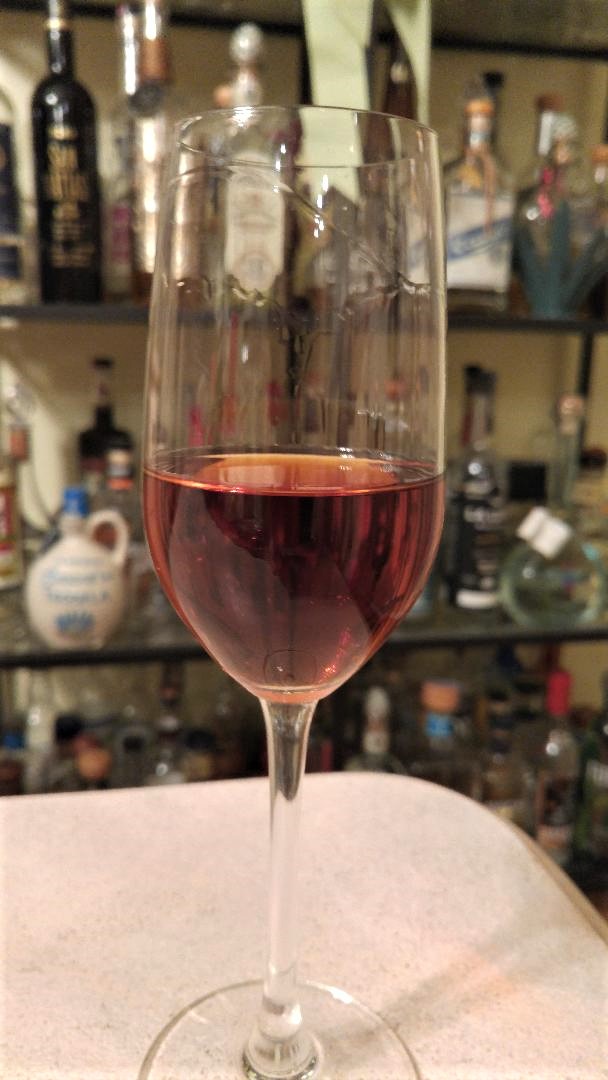 Gran Reserva De Don Alberto has a **dark red/brown color (ABOVE) and a fantastic nose full of enticing aromas.** I love it personally, and **in some ways this reminds me of a very popular, much more expensive XA, that many of us love.** The agaves are from **their land in the valley, with this family having over 50 years of growing experience.** The agaves are **cooked for 17 hours in stone hornos- (SEE BELOW), followed by 3 days of resting, crushed by shredder/roller, and fermented in 10K liter stainless steel tanks** with cultivated yeast, and **double distilled in all stainless steel tanks,** using a 5K liter still for the first distillation, followed by a 1.4K liter still. **(SEE BELOW)**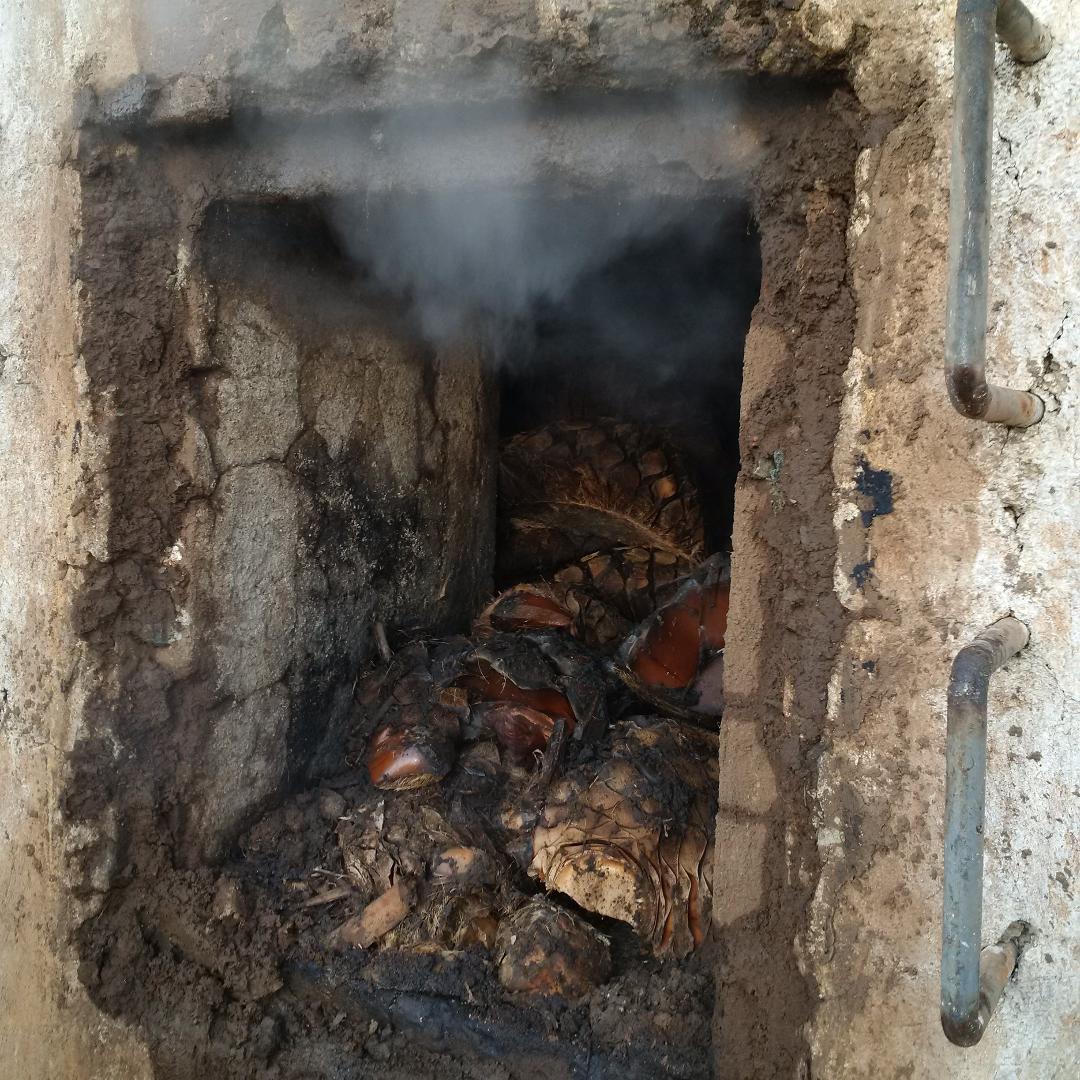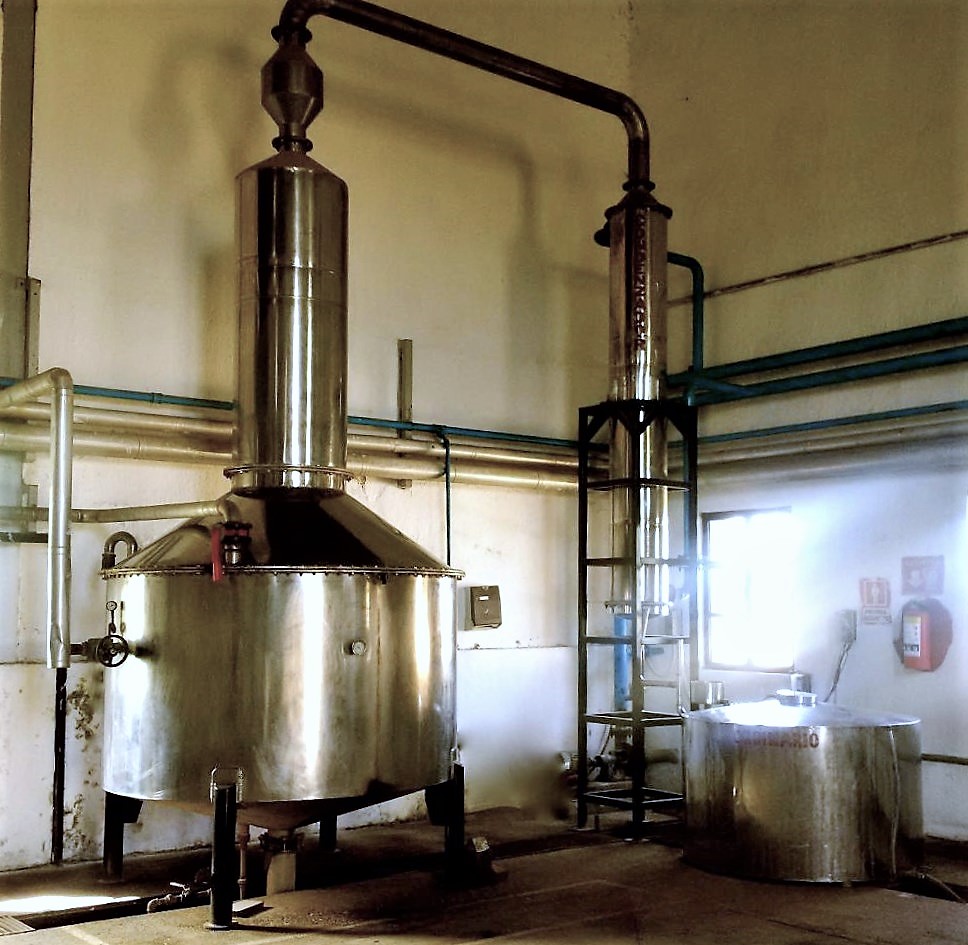 Reserva De Don Alberto XA- about $69 for it's introductory price and $79 for the next batch, this extra anejo is a very inexpensive, delicious, sweet, fruity and tasty extra anejo. There is a nice cherry/fruity profile with roasted nuts, honey, slight smoke and a delightful sweetness. It has nice wood tastes, and juicy fruity aromas along with some astringency in the mouth (moisture dissipates), likely due to the multiple oak barreling (tannins) and the charred oak wood chips used in the finishing barrel. Gran Reserva De Don Alberto can be purchased in about 9 locations in San Diego and 5 locations in LA, and can easily be purchased here as well- BUY HERE- http://www.oldtowntequila.com/don-alberto-gran-reserva-extra-anejo-tequila/.
NOSE- cherry, honey, sweet, clove, roasted nuts, whiskey, light smoke, spice, cream soda, fruity, caramel and maple. An amazing array of aromas.
TASTE-light to medium oils, a cool mouth-feel, smooth and silky with some nice minor heat, smoke, honey, sweet but not overly sugary and artificially tasting. Some maple, light caramel and vanilla and a juicy and fruity presence, with some astringency.
FINISH- sweet and fruity with smoke, oak, honey, cherry, and a delicious lingering fruity sweetness, ending in a medium to long dry finish.
I gave Gran Reserva De Don Alberto Extra Anejo an extremely high 88 rating on Tequila Matchmaker, mostly due to the 'value' of the product- CLICK-http://tequilamatchmaker.com/tequilas/6013-gran-reserva-de-don-alberto-extra-anejo
Gran Reserva De Don Adolfo Extra Anejo for this low price, is a very inexpensive, tasty and balanced extra anejo, with enticing flavors. For those that love the complexity of extra anejo and like some clean sweetness..... This is it.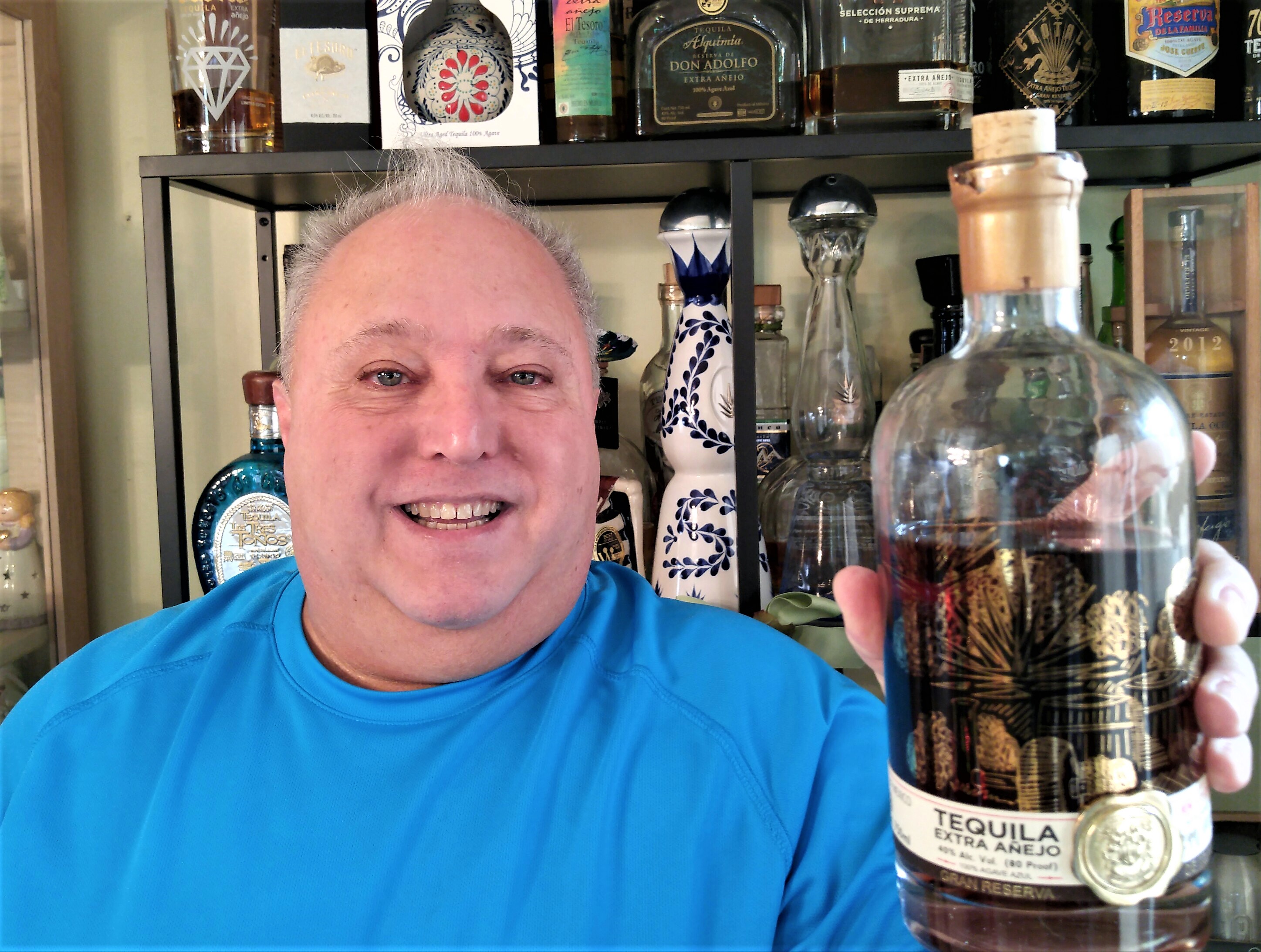 SEE More Honest Reviews and REAL Top Tequila Lists, and Please 'like' Long Island Lou Tequila on Facebook- HERE- https://www.facebook.com/Long-Island-Lou-Tequila-641682619241422/