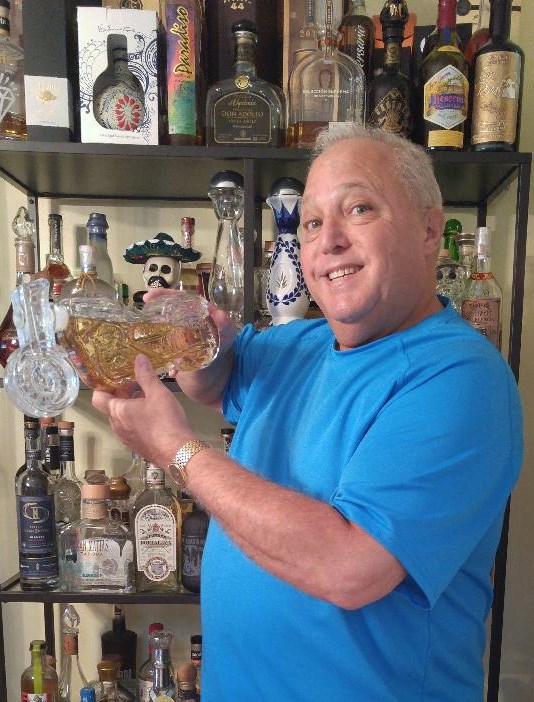 Route 66 Reposado from Tequila Quiote, S.A. de CV distillery- NOM 1433 in the Atotonilco area of Los Altos, may not be what you expect. Many collectors and aficionados, don't expect much from a 'novelty' bottle of tequila, but this one will surprise you. It only comes in this small size, but packs a big punch. This replica of a motorcycle, brings back the image of the era of biking and motoring, from the Midwest out to California, in the 'good old days'. For generations of Americans, Route 66 still remains a romantic symbol, an invitation to set yourself free and hit the open road. Route 66 stretched over 2445 exciting miles from Chicago, IL where it all started back in 1926, to Los Angeles and Santa Monica, California. Along the way you will pass through 8 states, through some of American's most beautiful and historic cities. Route 66 was long heralded as "Main Street USA" or "the Mother Road". Route 66 Reposado is Del Bravo's most recent release. Owner Larry Large was inspired by the success he had sponsoring motorcycle rallies, and introduced Route 66 with it's unique, motorcycle-lowrider shaped decanter. This Reposado drinks like a full bodied Anejo, and once you sip this..... you may empty that cool bottle a lot quicker than you'd like.
Based in San Antonio, Larry Large and his son Brad, own and import Route 66 Tequila, Diva Tequila, and Peñasco Tequila under the name Del Bravo. They are also investors in the distillery. Brad is based in Texas, while his dad is in Arizona. This brand was launched in 2014, and that year is on the gas tank of the bottle, along with the initials of Brad's family, his dad and partners. Brad told me "Route 66 is a 'higher end' tequila, and the one I am most proud of, because of the quality." Besides their other two tequilas, this distillery also produces Calle 23, among others. Route 66 Tequila has won Platinum Awards for Best Tequila in the Reposado category, in the 2015 SIP Awards, as well as others. If you like a full flavored, bold and tasty, slightly sweet Reposado.... this is it.
BELOW- Brad Large (left), son Christian and nephew Bryon, with dad Larry on right.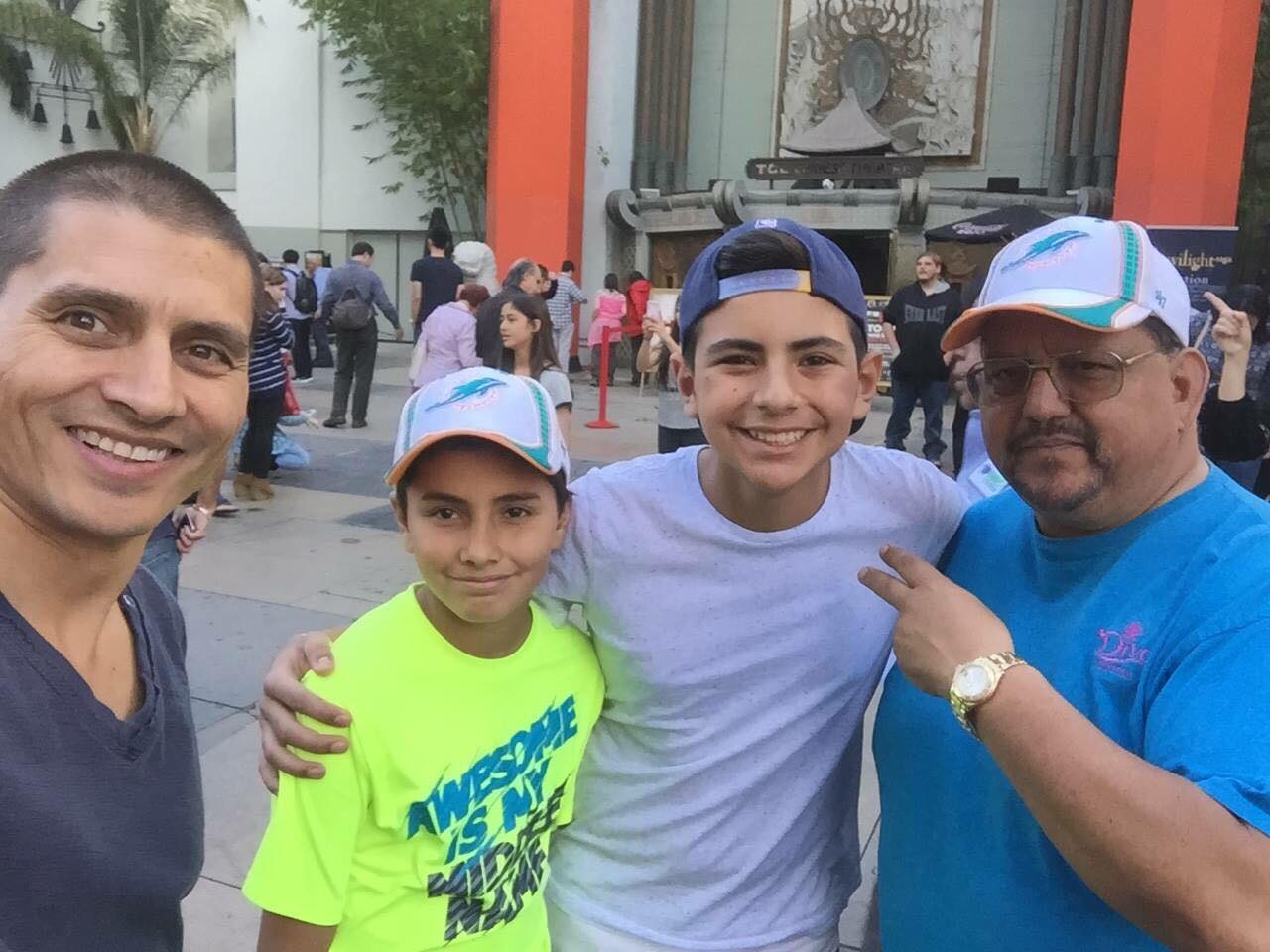 After lengthy conversations with Brad Large, I realize the uniqueness of this Reposado is the brand new barrels used. Some, but not many brands use brand new (never used) charred barrels, from the start. It is no doubt costly, but that is exactly what Route 66 does. Of course this would give a bold, full presence, with a good amount of barrel notes, like caramel and vanilla, but the charring also seems to tame it down while adding a smoky presence as well, and none of the oak flavors totally overpowers anything. I love the way it tastes, and as Brad told me, "we use brand new American oak barrels, that are re-charred after 3 uses, making sure the flavor and color stays bold." Del Bravo's tequila is distilled from mature blue agave plants, grown in red volcanic soil, in an area known as 'El Alto', where they are at an even higher elevation than the typical highland agaves. Large told me "we grow about 20% of our own agave, and the rest is sourced from 3 different farmers in the area, to assure nothing is coming from farther than about 10 miles, which can assure similar agave being used." They are adamant about soil content, altitude & water source, and want continuity in their products. Well water on site is used, giving some nice mineral notes and Brad told me he rests for 6 months in these new barrels, which start off with a heavier than medium char, and then are re-charred every 3 cycles to a medium, before reuse on other brands. Route 66 told me "we don't believe in using bourbon barrels to flavor agave, as agave is it's own spirit". Route 66 Reposado has an amber/gold color, with a whiskey/bourbon presence and with a somewhat floral and fruity bouquet. The owner showed honesty when I asked about additives, saying that only a touch of natural cinnamon is added, which is all under the 1% allowed.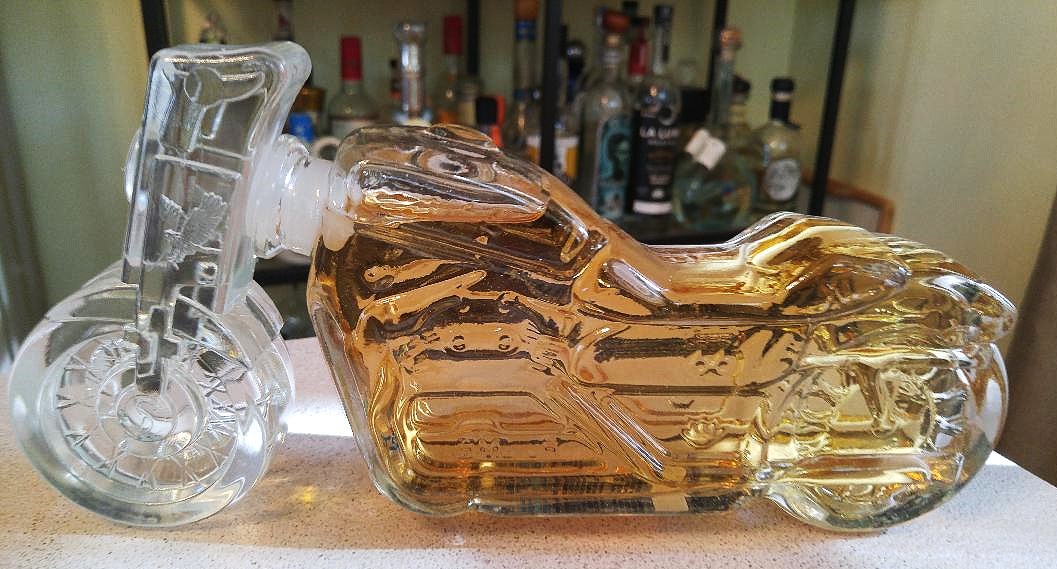 PRODUCTION- Los Altos mature agaves are used, cooked for 36 hours in stone brick hornos, followed by milling in a shredder/roller. Slow fermentation follows in stainless steel tanks, and then it's doubled distilled in all stainless steel pot stills. Brand new (never used) American Oak barrels with a heavier than medium char are used for 6 months of resting. Well water with mineral notes is used. This tequila is then filtered and oxygenated before bottling.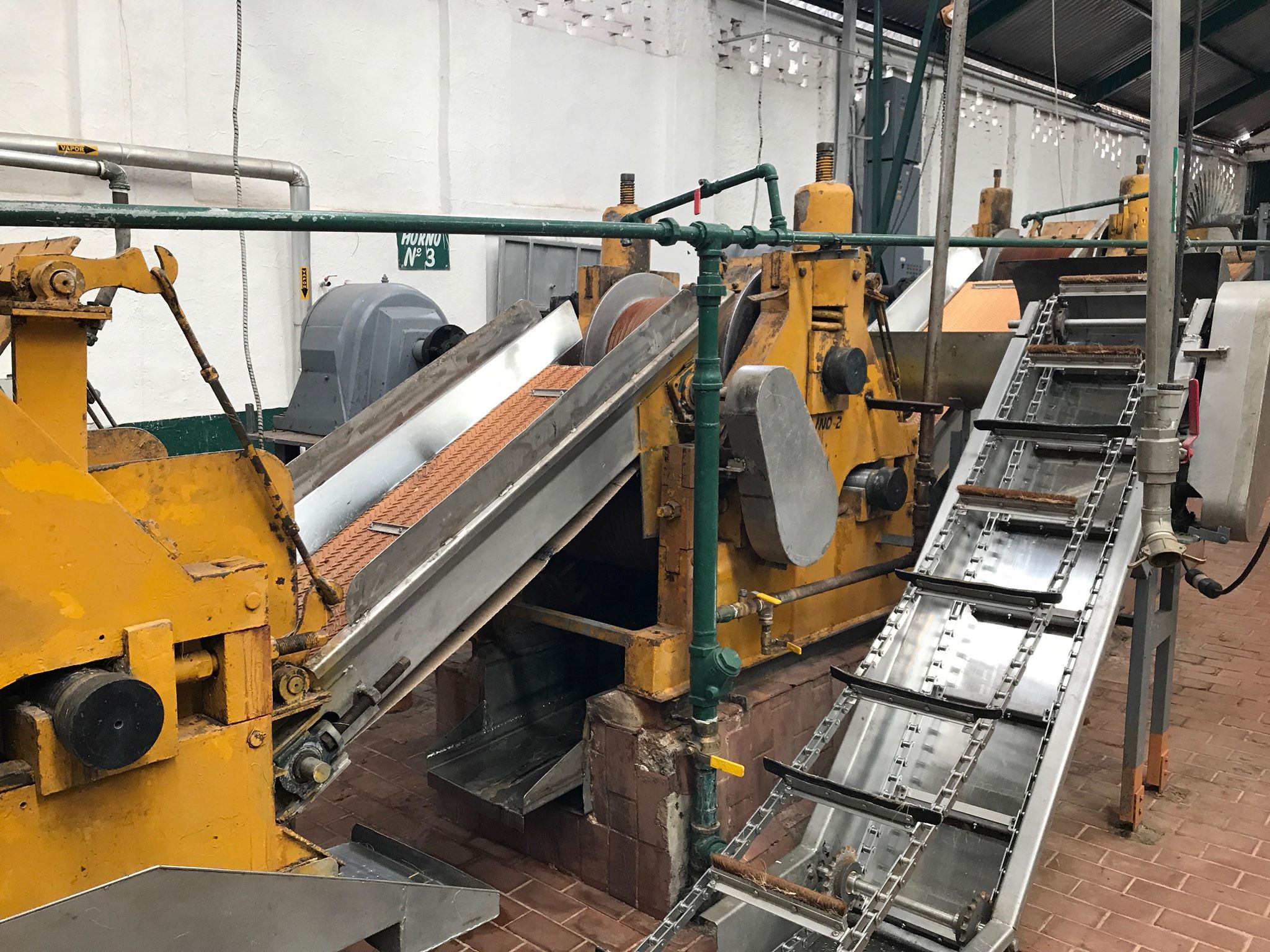 The father & son team work with the distillery's Master Distiller, Andres Correa- SEE BELOW- on the right, to create the different brands.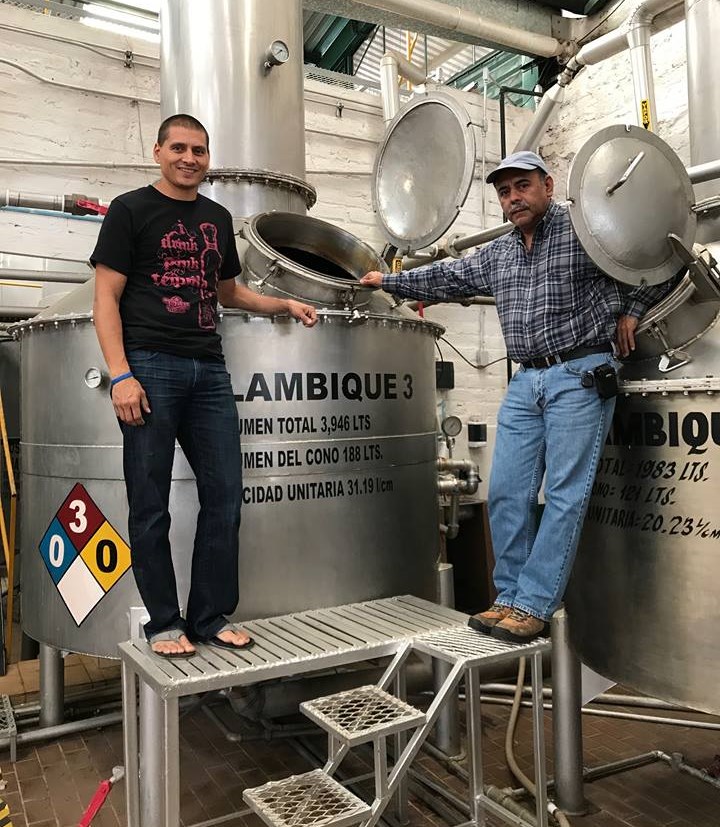 The bottle and packaging are very nice. It's not often you can buy a cool bottle, which has quality tequila inside.... but this is one time for sure.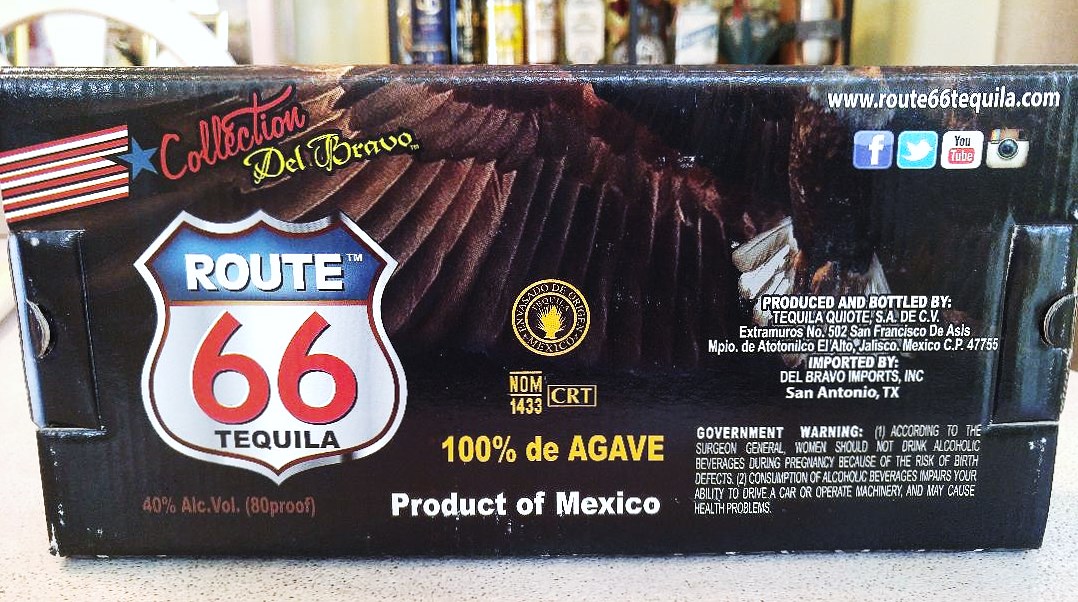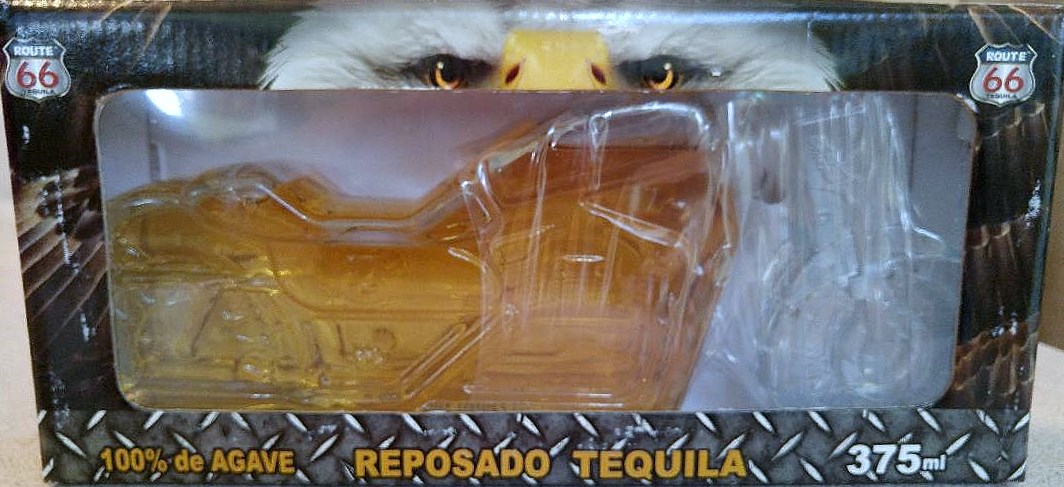 Route 66 Reposado sells for an average of $34.99 at Total Wine, for this 375 Ml bottle, and can be purchased at Total Wine & More in AZ, CA, TX, SC, and also sold at the state stores in NH. It's also sold around IL, Michigan, CO, FL, MO & NV, as well as on line- HERE- https://www.oldtowntequila.com/route-66-tequila-reposado/ or HERE- http://www.internetwines.com/rws57641.html
Route 66 Resposado - for between $30-50, comes only in this 3.75 ML bottle, is double distilled to 80 proof and is absolutely delicious. Notes of caramel, honey, vanilla, fruit, whiskey/cognac and sweet oak prevail.... and is delightful to sip. I was surprised, as I thought it was a typical 'novelty' bottle, but it has a definite high quality taste. It tastes full and layered, and in my opinion....drinks like an anejo. It has the dark golden color and taste to justify that. I immediately questioned that, thinking maybe caramel coloring was added, but I was assured that the gorgeous color and rich taste is from 6 months resting in new, never used/heavy charred American oak barrels, and nothing else. It does have a very clean taste and is super rich, and I'm convinced that no additives beyond the 1% are added. The nose is fantastic, and those long sticky legs.... aren't bad either.
NOSE- sweet whiskey/cognac dominates, nuts, dried fruit, caramel, vanilla, honey, cinnamon, pinch of brown sugar, some light smoke, some floral notes, a woody sweetness, some spice and a pinch of nutmeg. A really great nose.
TASTE- medium oil, soft and smooth before you taste caramel, vanilla, honey, nuts, some cinnamon, maybe a pinch of nutmeg, a bit of dried fruit and without a doubt a whiskey presence, and then a touch of heat. Some spice and a touch a pepper, with a sweet, bold and rich mouth-full.
FINISH- sweet oak and whiskey, caramel, vanilla and honey, with some heat, fading in a medium length spicy finish.
I gave Route 66 Reposado a 87 rating on Tequila Matchmaker, as it is rich and flavorful and does have great packaging as well. CLICK-http://tequilamatchmaker.com/tequilas/5294-route-66-reposado-tequila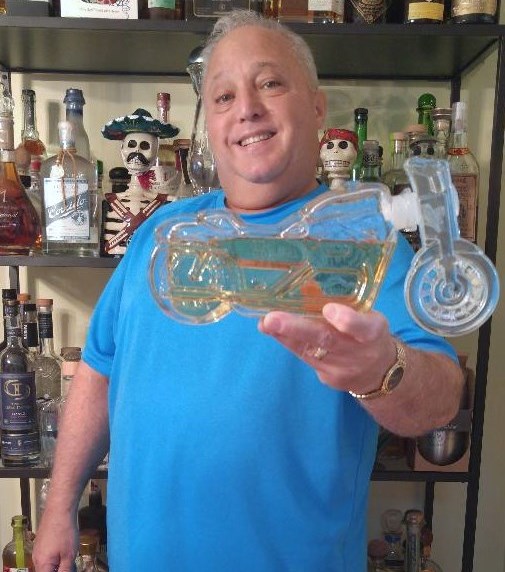 Route 66 Reposado is dark, rich and full of flavors. It comes from new barrels, and has a sweet, wood and whiskey presence. This tastes as full as an anejo, and you won't want to put it down. This is a rare example of a great bottle containing delightful juice. I was impressed and I really enjoy and recommend Route 66 Reposado. If you like a bold rich and bold Reposado, and enjoy whiskey or cognac....you will love this.
SEE More Honest Reviews and REAL Top Tequila Lists, and Please 'like' Long Island Lou Tequila on Facebook- HERE- https://www.facebook.com/Long-Island-Lou-Tequila-641682619241422