San Matias Tahona Blanco - Welcome Aboard !!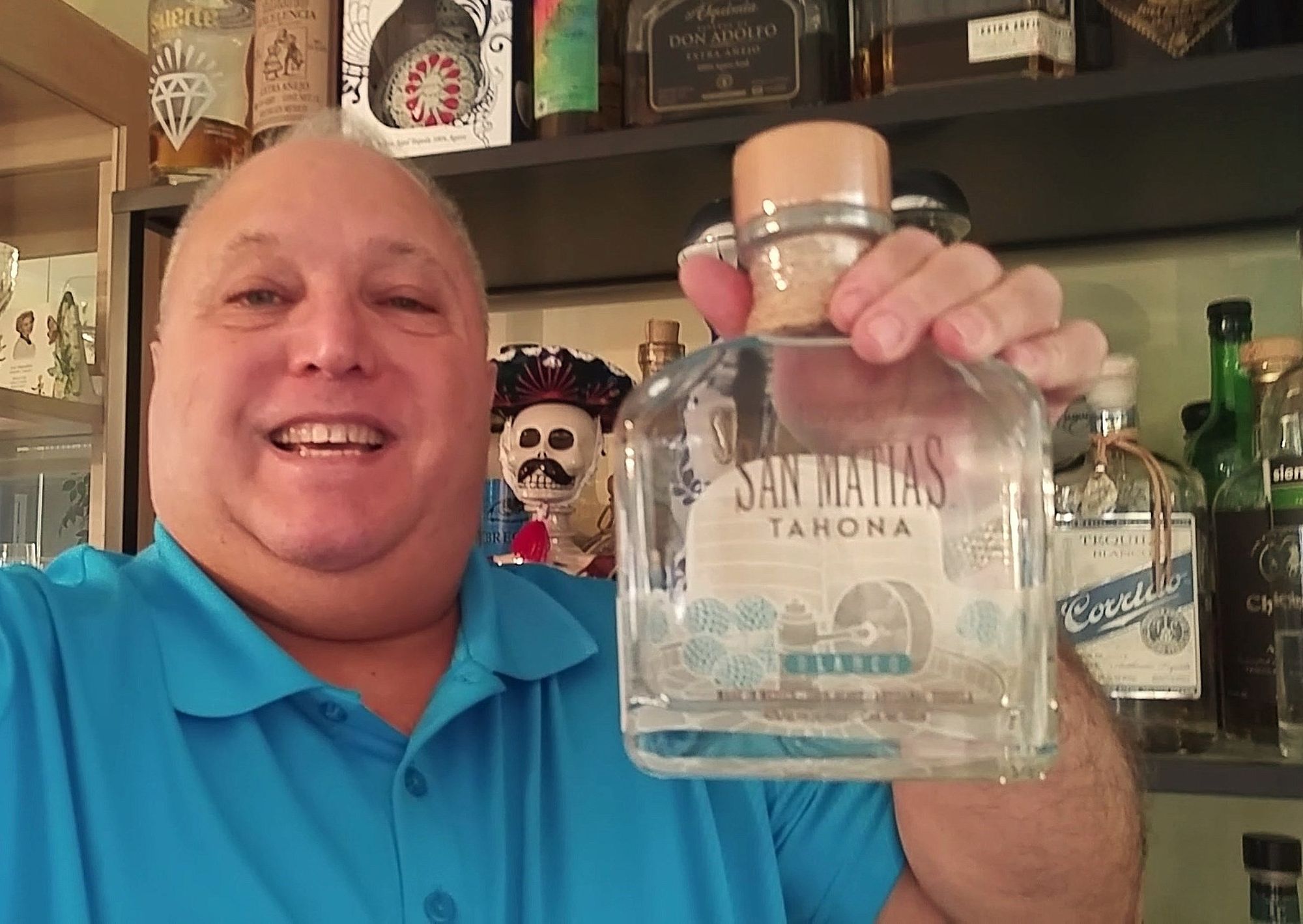 The prestigious Casa San Matias distillery is celebrating their 130th anniversary and as of 1940, in the Highlands (Los Altos) region of Jalisco. They are one of the oldest family tequila distilleries in Mexico. Don Delfino Gonzalez started producing Casa San Matias, way tequila back in 1886, and that's quite awhile ago. As a celebration, they introduced 'San Matias Tahona', a delicious old world made 100% tahona tequila. "Tahona" as it's referred to, will be a new and separate line by San Matias, separate from all other products produced there. They will be introducing the Reposado this year and the Anejo in 2018. I was told of this product last year by David Grapshi- Tequila Expert and the marketing consultant for San Matias, and his excitement for it was justified. San Matias has been a leader in the tequila industry for more than 130 years, and that doesn't happen by accident. This blanco is absolutely delicious, and it is being welcomed by other connoisseurs as well, as it should for anyone looking to preserve old world, artisanal values, like full tahona, pine wood fermentation and copper pot stills. It's great to add this traditional small batch, tahona produced tequila to the small list of similarly made tequilas. It has a smooth, anise (licorice), earthy/minerally, herbal, citrusy and vegetal profile, and is simply delightful to sip.
This handmade, artisanal and traditionally made 40% unaged silver tequila, using only single region agave and utilizing a 100% tahona method of extraction (crushing), is a superb sipping tequila that you must try. Ale Estrada from San Matias told me "our tahona wheel is the original one that we had when we started in 1886, when we were based in Magdalena, Jalisco (in the lowlands), but in the 40's we moved to the highlands, near Tepatitlán- Jalisco." She went on to say "we wanted to be near a mineral spring, as it's water gives a special and unique profile to our products." In my opinion this water is adding to the heavy minerals, and delicious earthy and grassy presence. San Matias Tahona is bold and complex, but easy to drink, having definite earthy, citrusy, and vegetal flavors and aromas. Mario Echanove is the production director and is involved with Master Distiller Rocio Rodriguez, whose name appears on every bottle. The distillery- San Matias de Jalisco SA de CV NOM 1103 is located in Ojo de Agua, and the Hacienda is in Acatic, both are near Tepatitlán. Carmen Villarreal is the CEO of Tequila San Matias. This small batch blanco is produced by one of the most environmentally friendly operations in Mexico. Carmen set San Matias' commitment to environmental and social issues and is very interested in equity employment of women, which she has won awards for in both. Here is Carmen Villarreal with some of her family.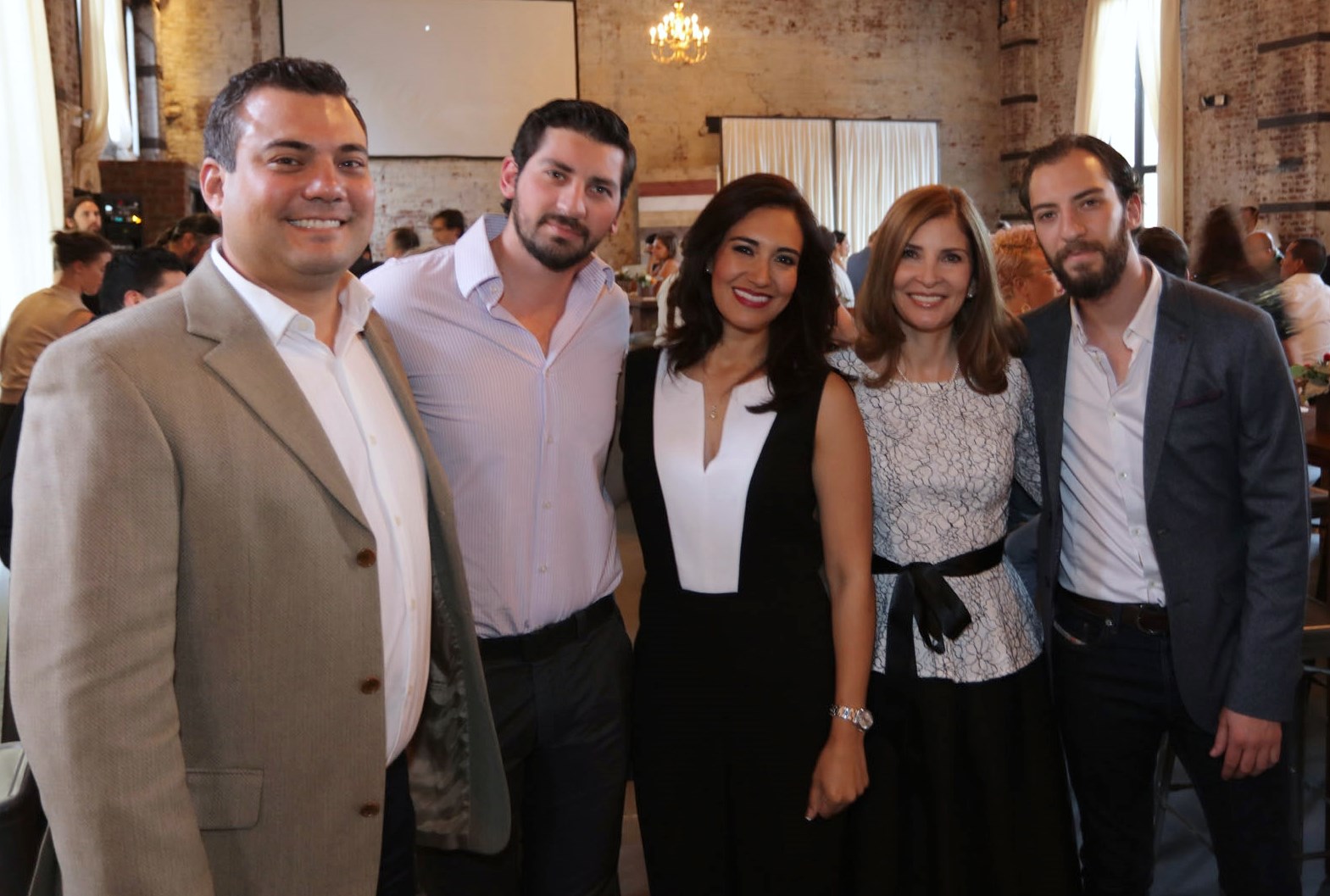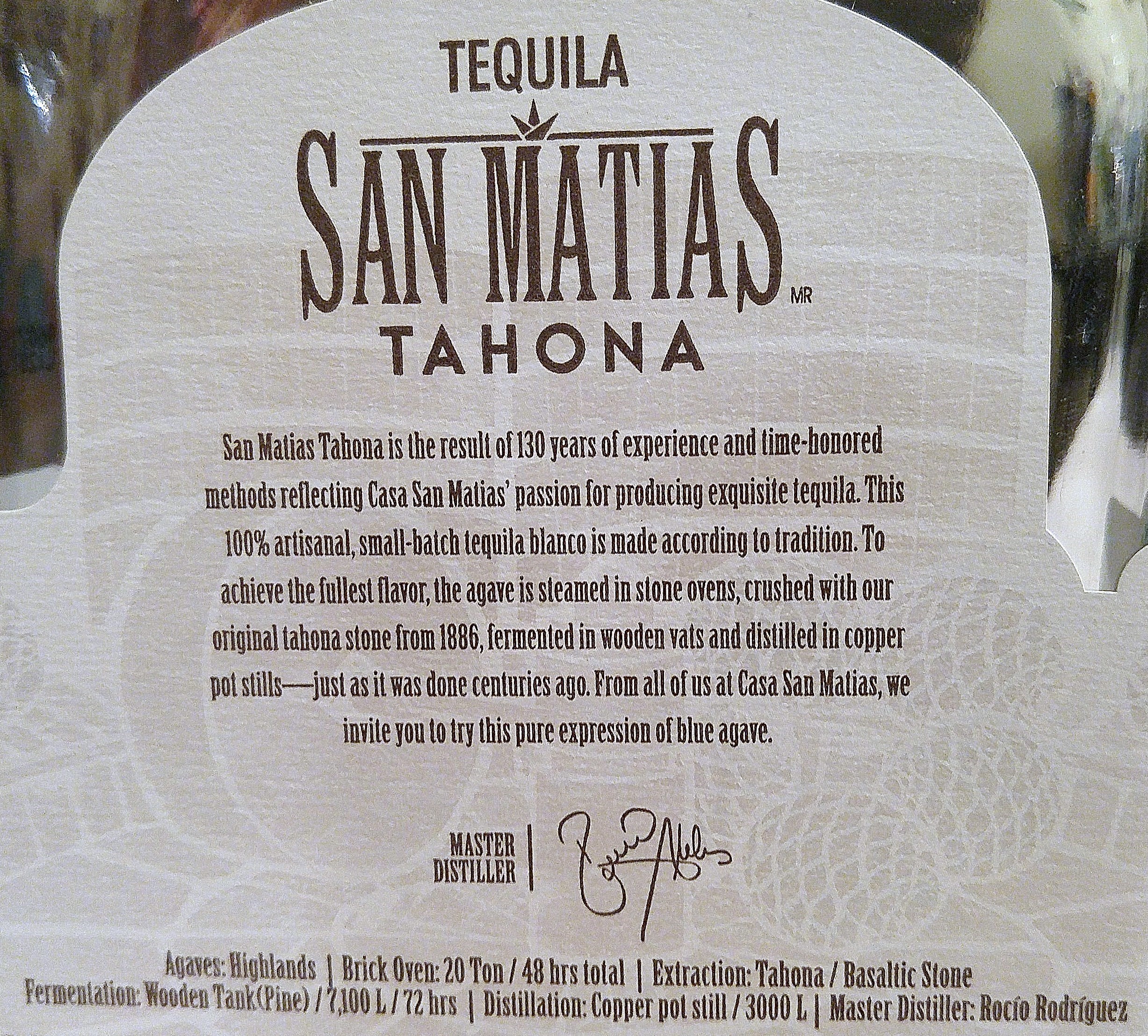 Export Manager Gonzalo Escobar of San Matias explained to me, that Casa San Matias is in the top 5 'biggest distilleries in the Mexican market' with brands like Pueblo Viejo, Rey Sol, Legado, Tequila San Matias Reserva Extra Anejo, and Orgullo Pueblo Viejo. They also make Corazon and Corazon Expresiones for Sazerac, and all brands made at Casa San Matias are owned by San Matias, except Corazon. There are other brands listed in the CRT or Tequila Matchmaker mobile app, but they aren't being made presently. Sazerac is the exclusive importer of San Matias Tahona.

Being a 'Lou's Top Tequila' please see San Matias' logo on the side of this page, click and visit Casa San Matias' website.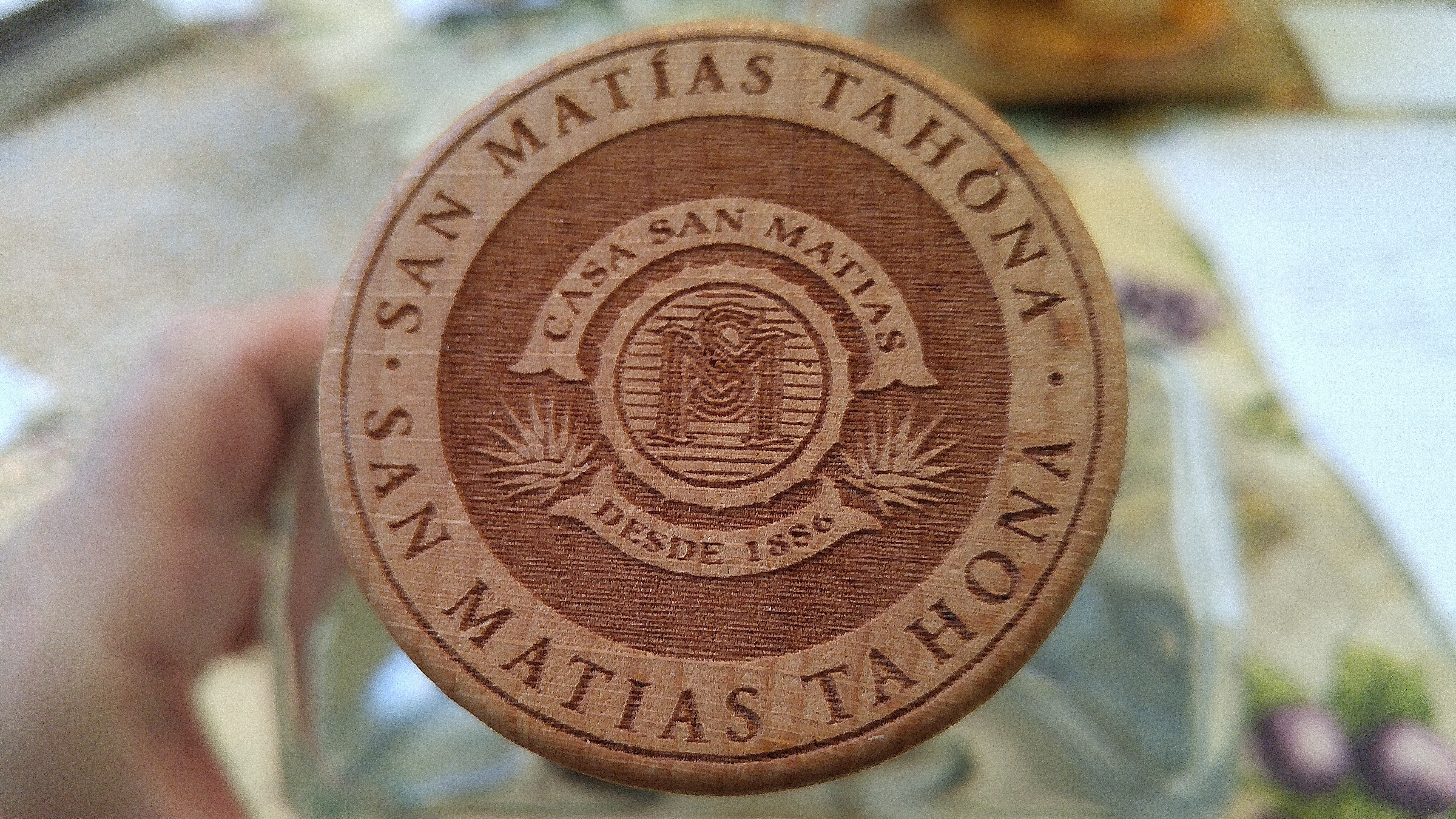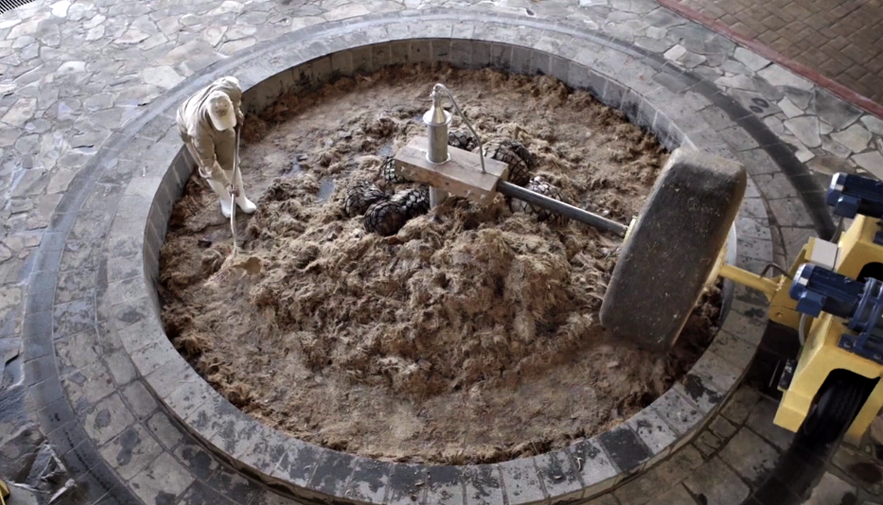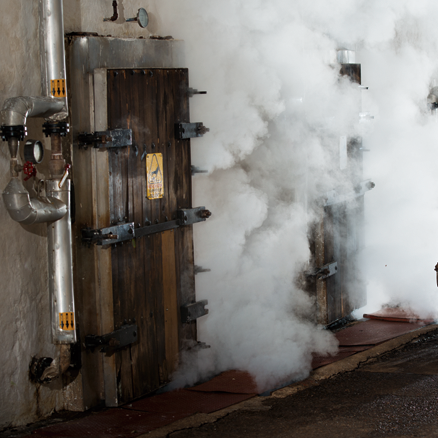 PRODUCTION- Casa San Matías only uses agave which is grown and harvested in the red soil fields of the highlands of Jalisco, after 7 years and up to 10 years. The agave is steamed in stone ovens for 48 hours at 104 degrees, then gently crushed with their original tahona basalt stone wheel from 1886, which is a type of a rock, rich in minerals that will give a unique flavor to the final product. The agave juices extracted retain their sweet, aromatic flavors. Fermentation takes place for 72 hours in pine wood fermentation vats, using native yeast from the region, which gets mixed freely through the air, and distilled twice slowly at very low temperature in copper pot stills, and bottled unaged. This procedure would make a connoisseur drool, as it can't get much better than this.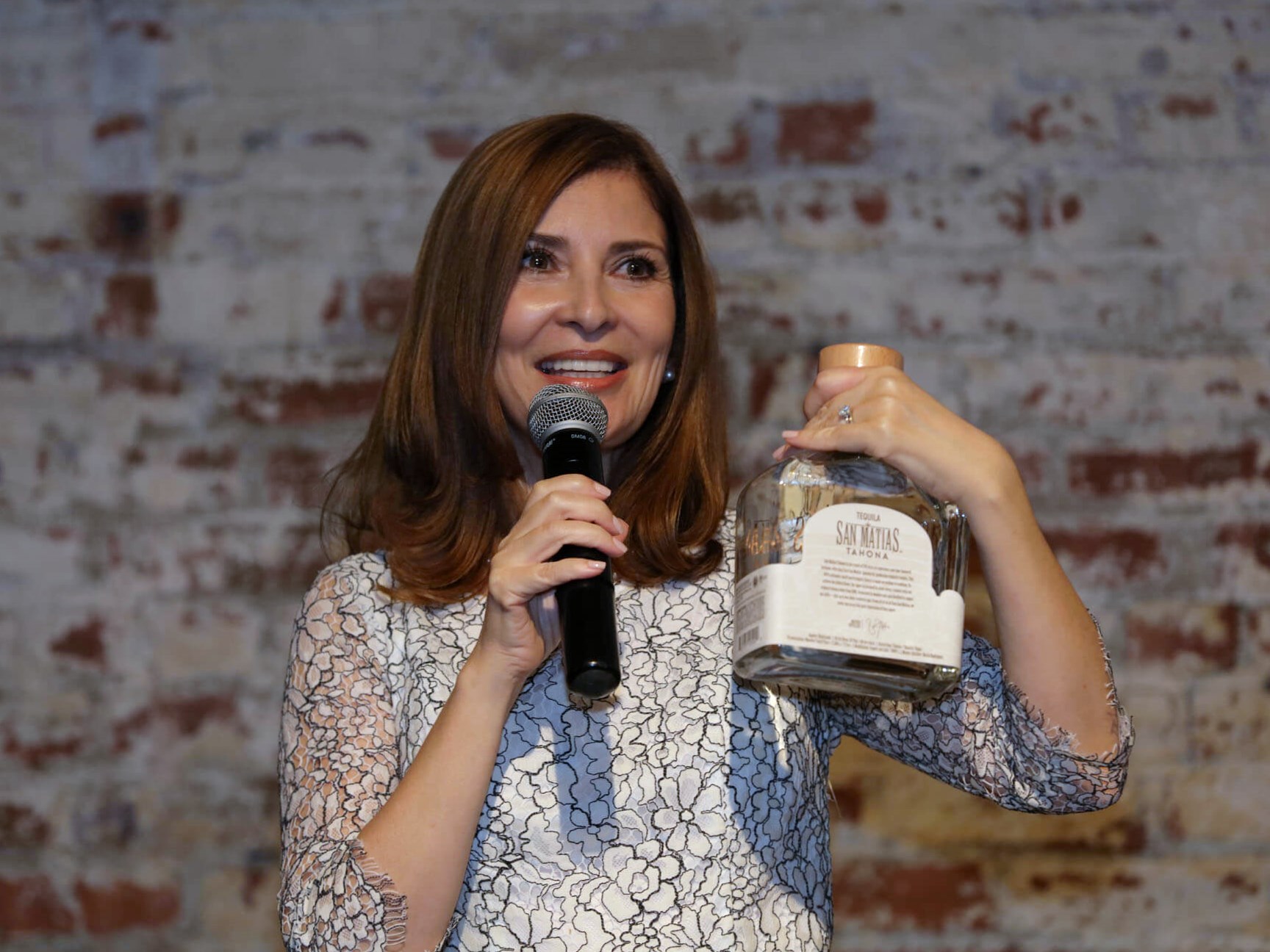 San Matias Tahona Blanco- 40% abv at approx $59.99 is as clear as water, bright and very clean. A delicious buttery, sweet, herbal and spicy delight. Full bodied, and silky and smooth but not overly smooth, which is a good thing. Delicious agave sweetness but again, not overly sweet either. A nice really balance. I even get a presence of 'tea', which I love, and have found in quality products before. This 'Tahona' blanco can give off some alcohol, which can be from the complex and bold flavors, but it's so pleasing on the nose, and has a grassy, spicy, vegetal flavor, with just the perfect hint of smoke. I recommend letting it open up a bit in the glass.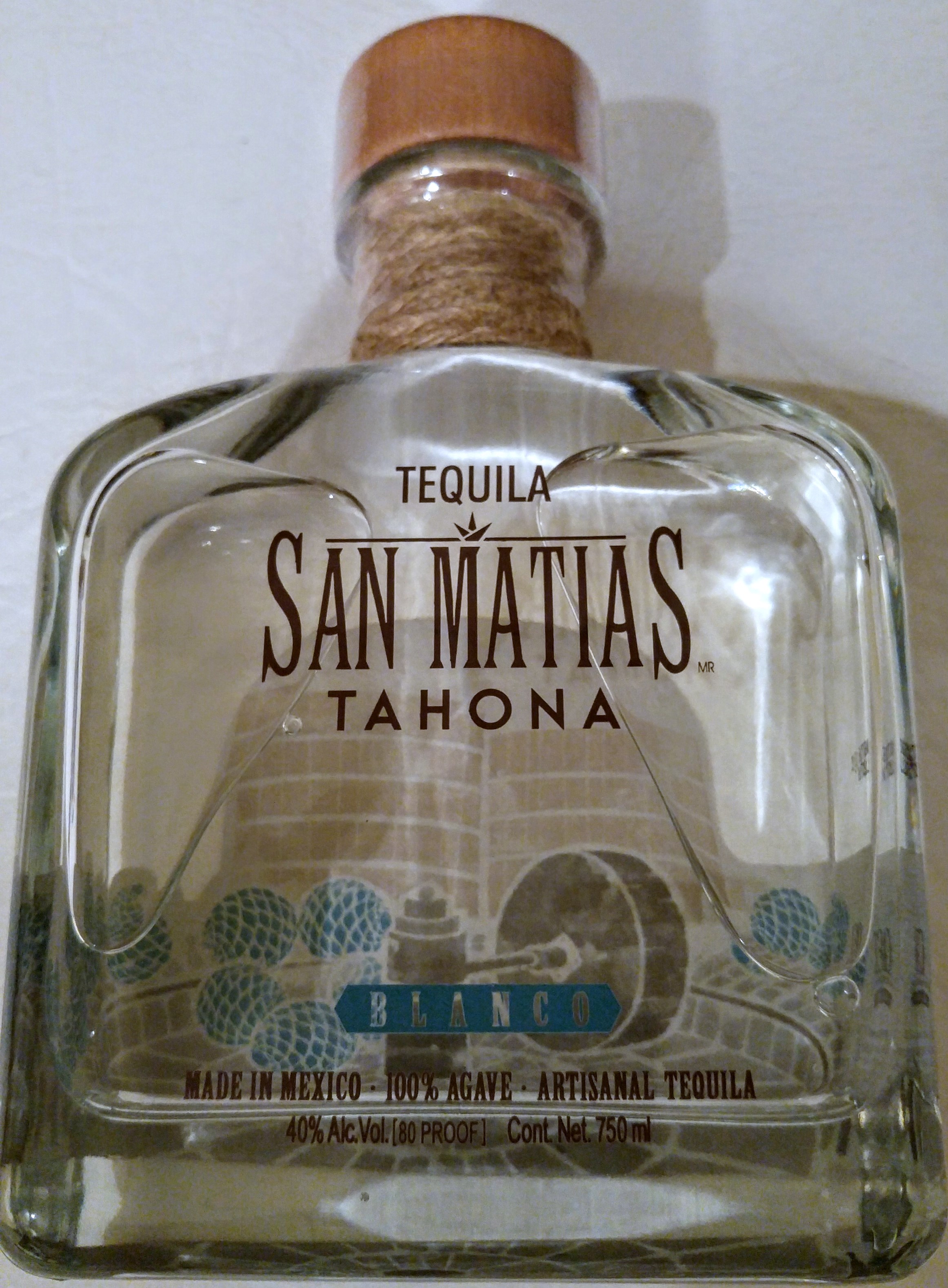 NOSE- earthy and vegetal with notes of cooked agave sweetness, some anise, pepper and some spice. Mild smoke and mint, a hint of tea, grassy and herbal with mineral notes, and a pinch of floral. It has a soft, but definite citrus (lime) presence.
TASTE- medium oil, buttery with a slight alcohol tingle which subsides. Spicy with anise (licorice), and some pepper. Smooth with nice sweet agave, herbal, earthy, vegetal and minerally, with a pinch of mellon and tea along with definite citrusy notes.
FINISH- buttery, a mild alcohol buzz, spicy with some pepper, a pinch of tea and anise. Smooth, silky and soft with a grassy and citrusy long finish.
Add this well made, tasty artisanal tequila to the list of 'old world made' crafted tequilas. Anytime a 100% tahona, small batch, horno cooked, wood fermented, double distilled in full copper tequila comes out....YOU GOTTA PAY ATTENTION. This will not disappoint as it is very enjoyable to sip, has a delicious taste and is clean and pure. This Tequila is a winner!!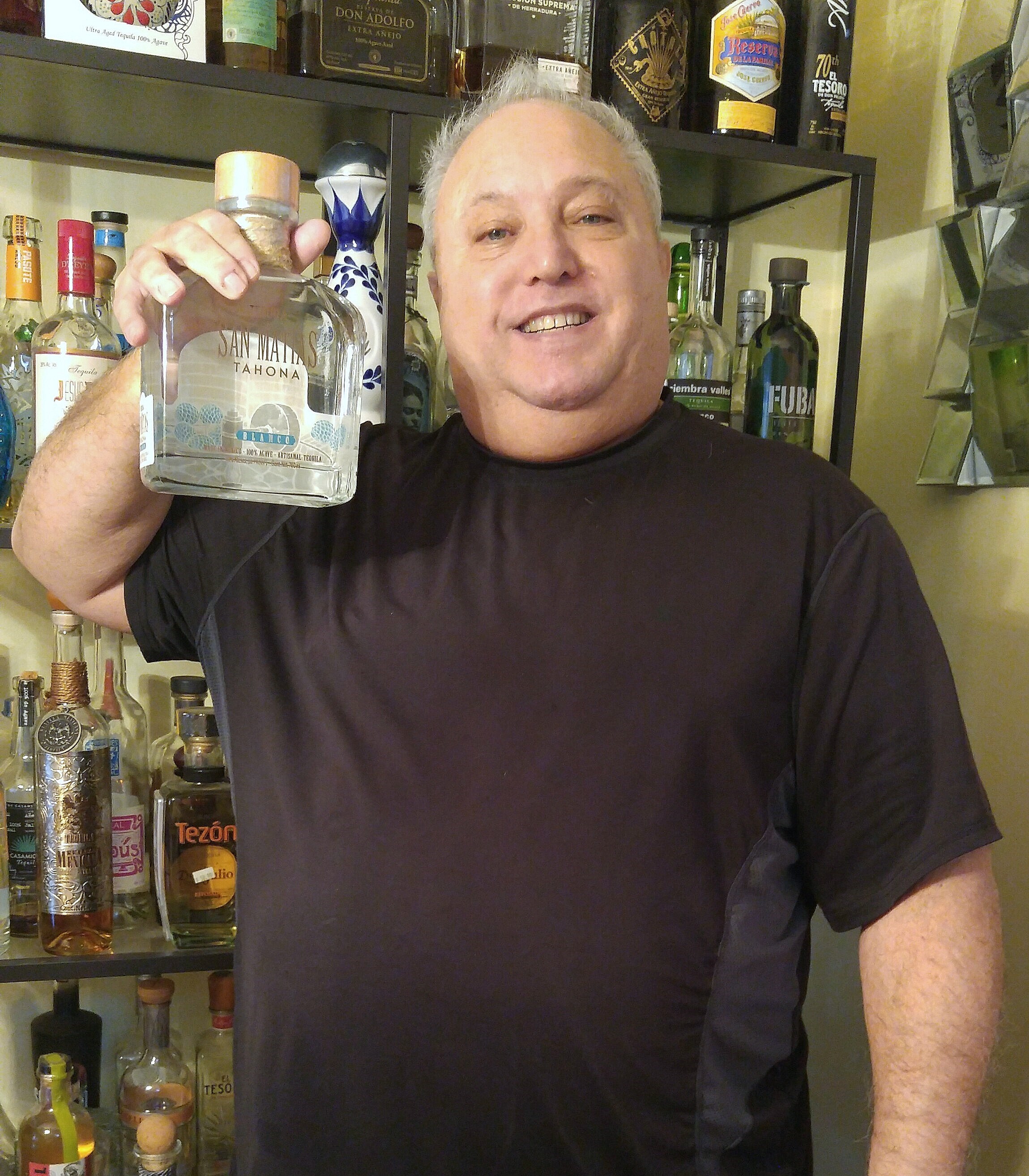 SEE More Honest Reviews and REAL Top Tequila Lists, and Please 'like' Long Island Lou Tequila on Facebook- HERE- https://www.facebook.com/Long-Island-Lou-Tequila-641682619241422/