Siembra Azul Elisa Extra Anejo - MARVELOUS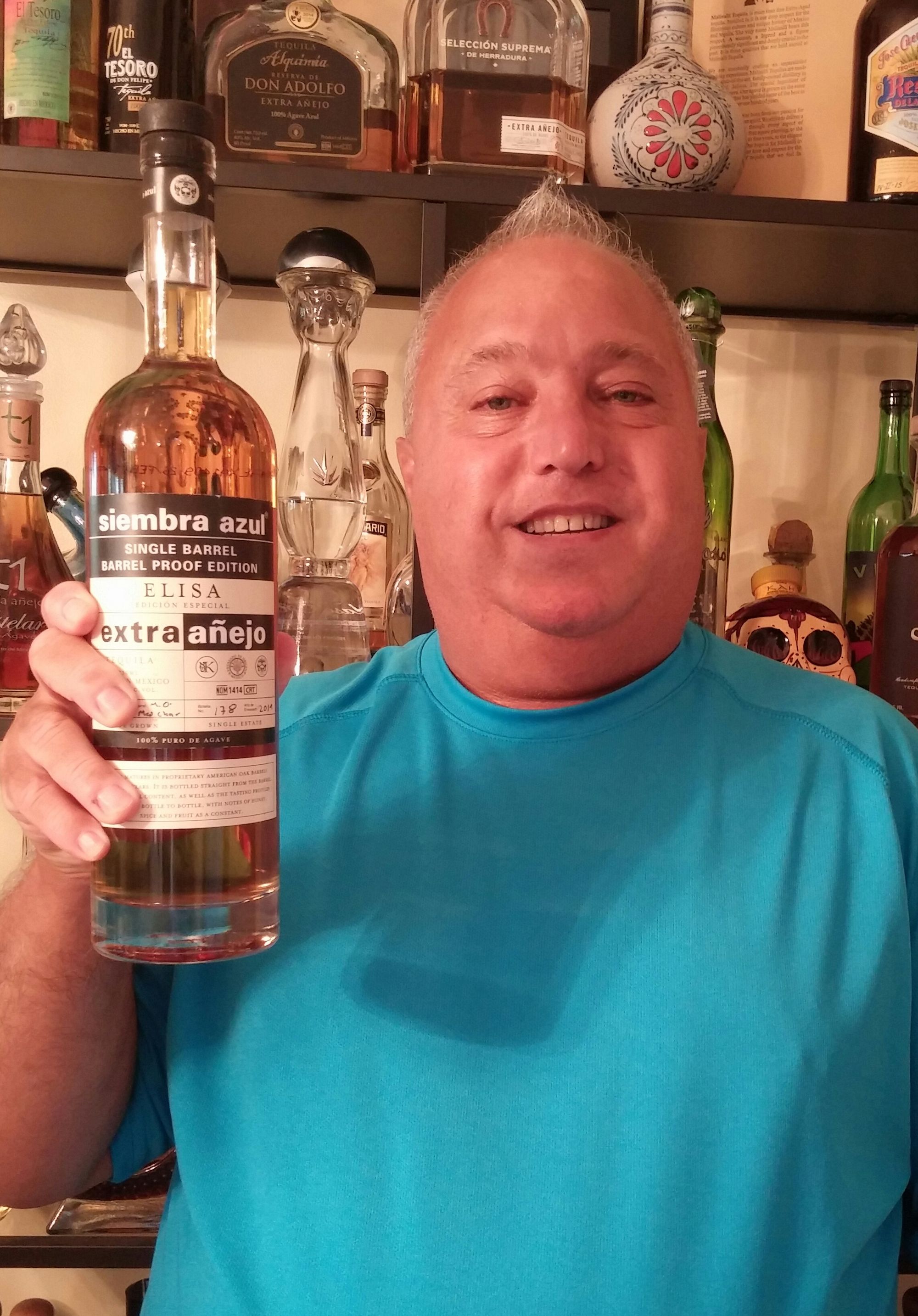 David Suro's Elisa Extra Anejo, is a delicious and truly special tequila. Named for his daughter, this single barrel/barrel proof limited edition tequila is Big AND Bold, but easy to drink. It is UNBELIEVABLY DELICIOUS. This is aged so long (5+years) that as usual, you lose some agave and it picks up the oak barrels. There is a nice mixture here with the agave and the oak. It shows cognac aromas, but in taste, I get sweet whiskey. In this case my 43.2% abv XA is aged in medium char american oak barrels, and for the extra alcohol and length of aging, it is so smooth and pleasant to drink.
This is one of the best extra anejos I have ever had. As with most great extra anejos, they don't come cheap. At $125+ this is for special occasions and for sipping of the highest order. This is truly a legendary tequila. The abv level and profile varies from each bottle, as they are aged and bottled from the only barrel they are ever in- NO Blending, and remember no water is added after the barrel, as this is barrel strength tequila. When I spoke with David Suro, he said they selected 5 barrels to make Elisa, 3 for public consumption and 2 for private use. One of the three barrel numbers are marked on every bottle. Mine is barrel 25, and these barrels are 75 year old Ozark wood. As with ALL of David Suro's Siembra Spirits products ALL the important info is right on the bottle. It's great for the geeks in us. Transparency.... I love it, there's nothing to hide.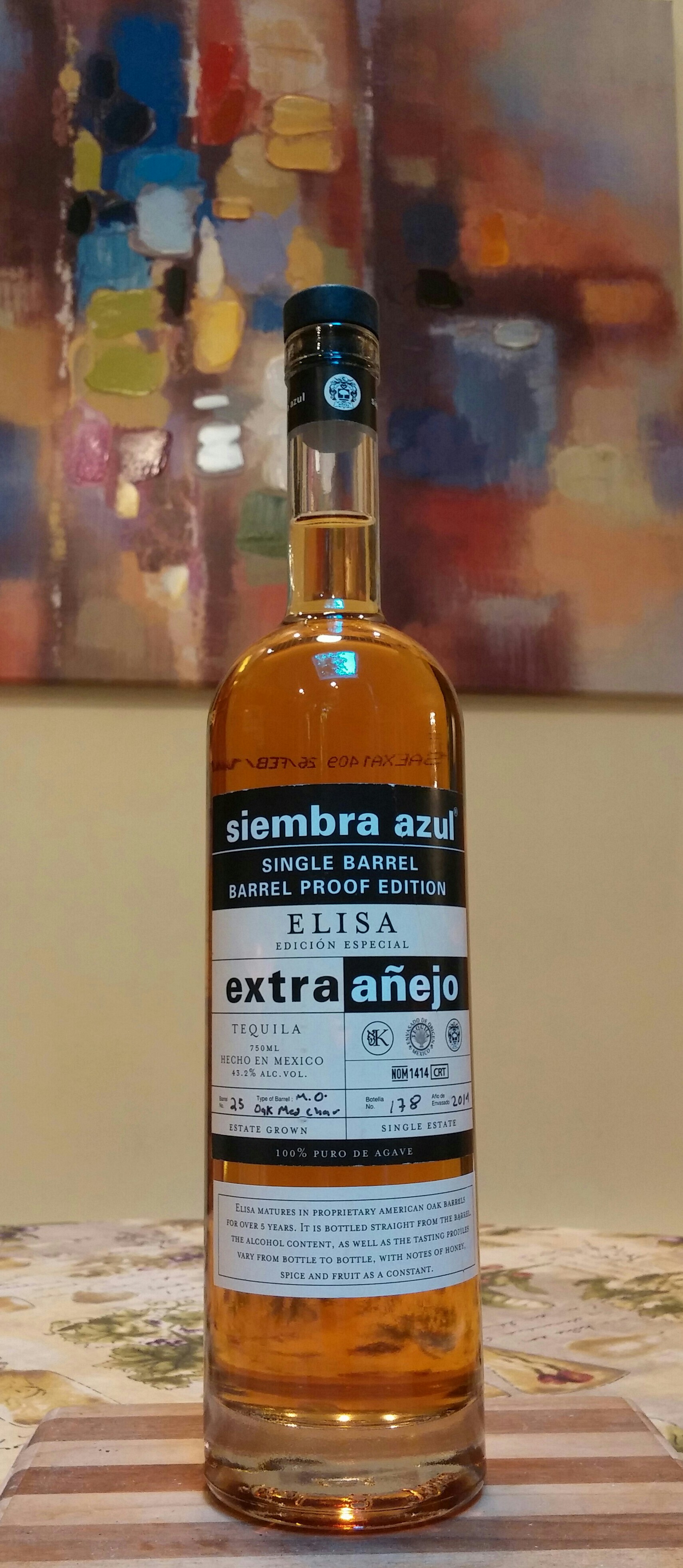 PRODUCTION- Siembra Azul Elisa is estate grown and single estate, meaning all the agaves used comes from the same private rancho area and are owned and cared for by the distillery. Elisa is made at NOM 1414, like all Siembra Azul products in the Los Altos region (highlands) in Arandas. This goes for everything except Siembra Valles products. Siembra Azul slow roasts in brick with clay wall ovens. They use shredder/roller milling, followed by fermentation with yeast that is used in champagne production. The first distillation is in copper pot stills followed by the unique Siembra Azul hybrid alembic, made of copper with a stainless steel top for the best flavors of both worlds.
While this stuff is still available but getting harder to find, I would try to acquire a bottle. For beginners I know this may seem unreachable or unnecessary at this stage of your tequila journey, but trust me if you have any special occasions coming up and can save your money for something well worth it, this is it. You'll get to see what a quality extra anejo should taste like... You won't regret it.
NOSE- showed sweet cognac, honey, fruit, spice and mild smoke. Maybe a pinch of cinnamon, chocolate and leather.
TASTE- had medium/thick oil, with chocolate and caramel and is a powerful, but not overly hot mouth-feel. It is so tasty, with leather, sweet whiskey taste some spearmint, fruit (apples, apricot) spices and honey. It is such a bold strong and powerful treat. This is GREAT STUFF, and you WILL have a WOW moment after a sip or two.
FINISH- was a bold, sweet, fruity, honey, caramel, smokey and spice exit. The problem here is you don't want it to ever exit. DELICIOUS!!!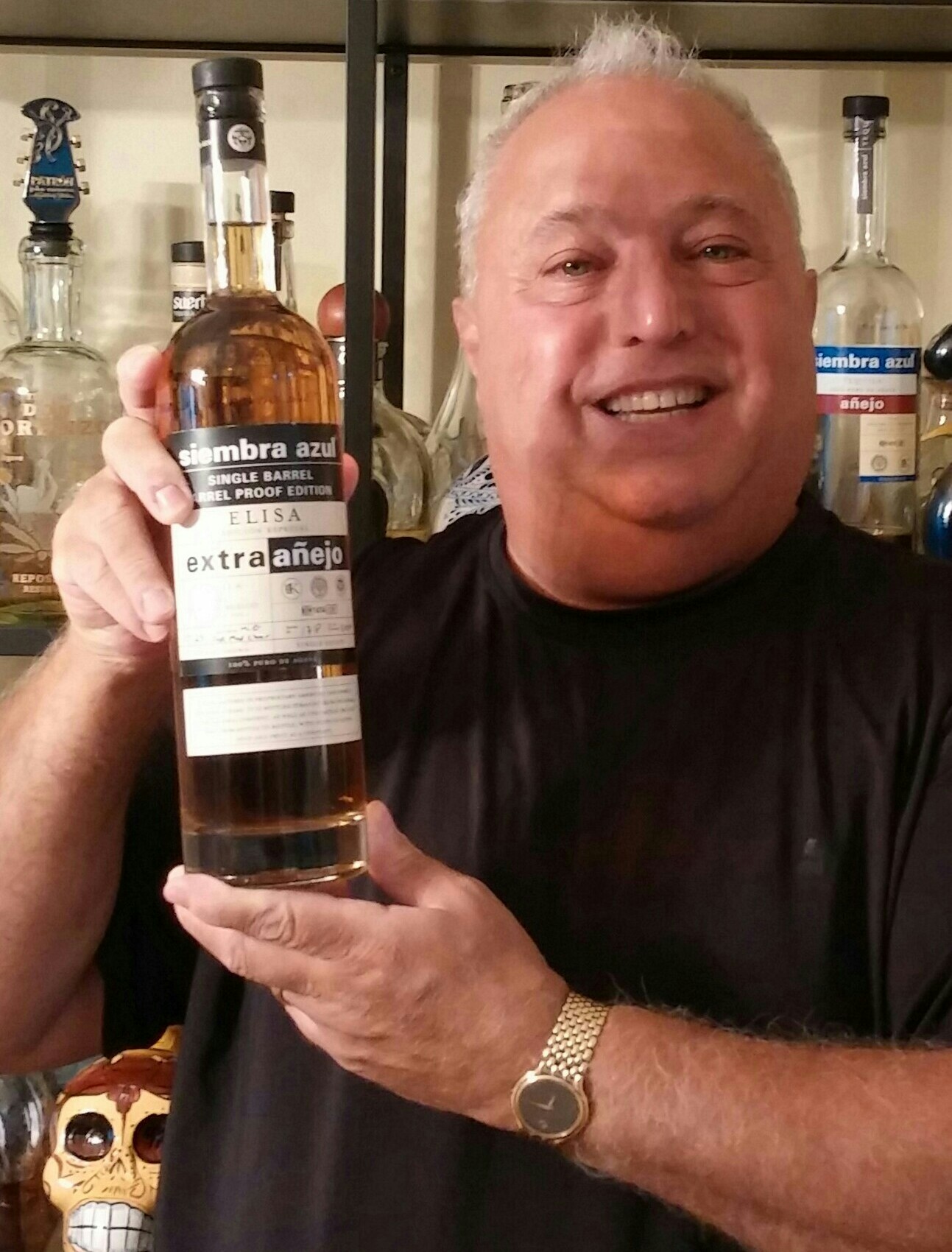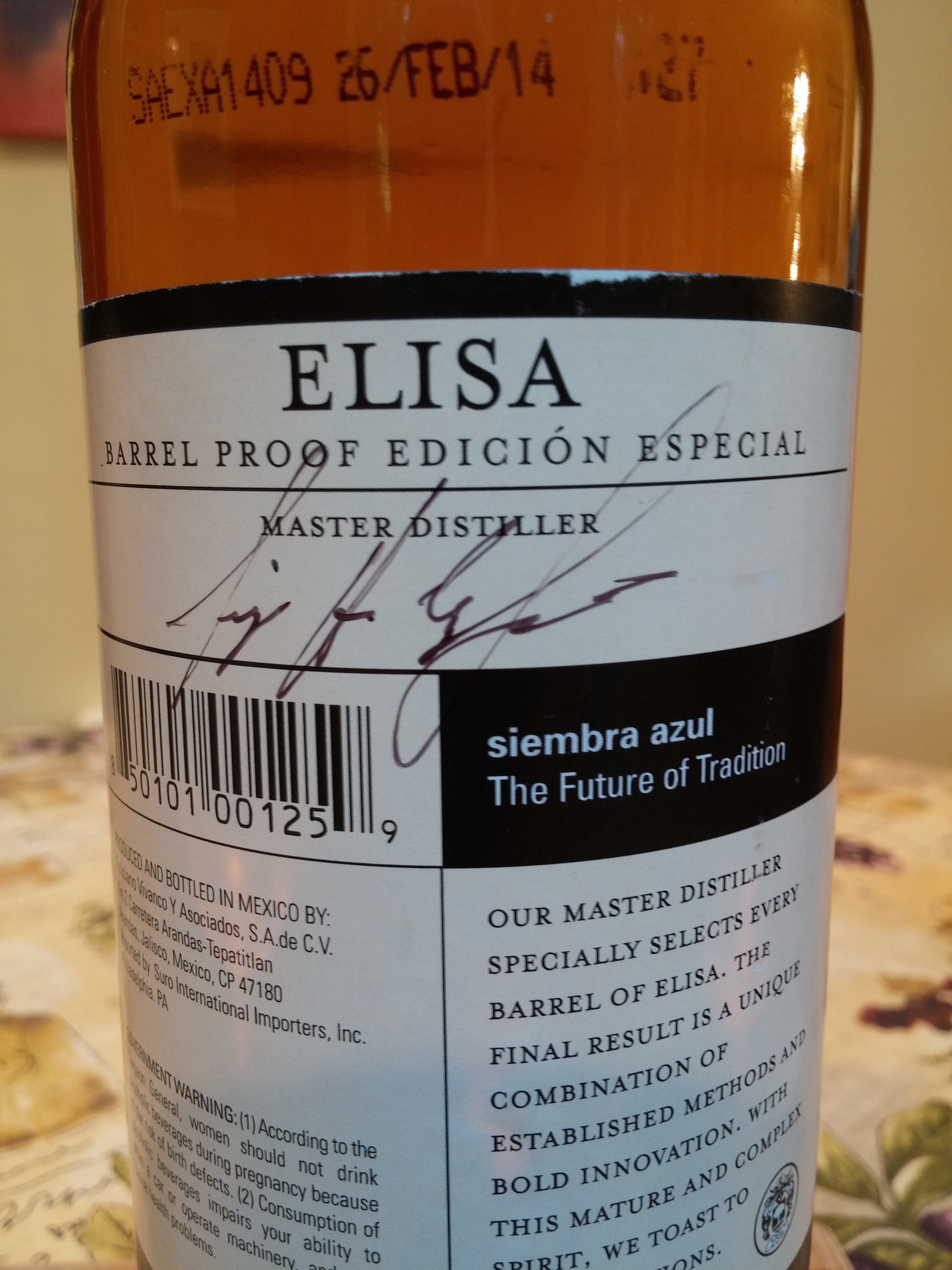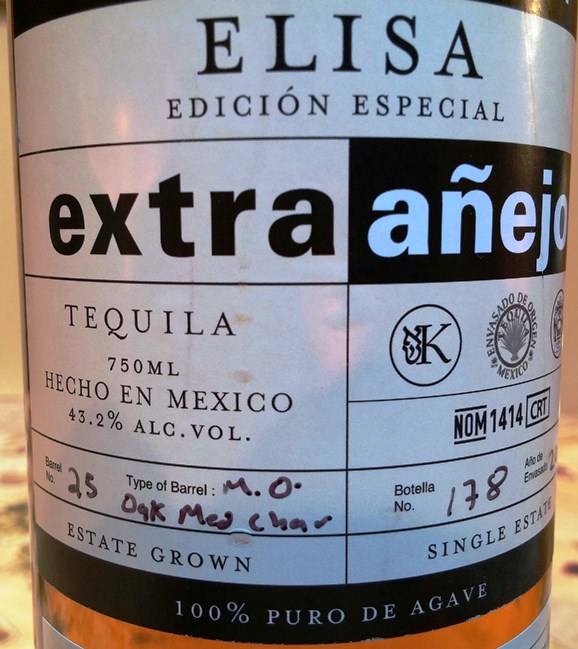 This is a strong, bold, complicated wonderful tequila. It is immediately in my TOP 4 XA's at this time and may be closer to the very top. If you can afford to try this and are able to find it, you HAVE to try Siembra Azul Elisa Extra Anejo. It is a treat beyond belief....SIMPLY PHENOMENAL!!
For those having a hard time locating this, you may want to try the similar Siembra Azul Suro Extra Anejo.
SEE More Honest Reviews and REAL Top Tequila Lists, and Please 'like' Long Island Lou Tequila on Facebook- HERE- https://www.facebook.com/Long-Island-Lou-Tequila-641682619241422/