Siete Leguas Tequilas - From Blanco to D'Antaño - it's Superb old school traditional tequila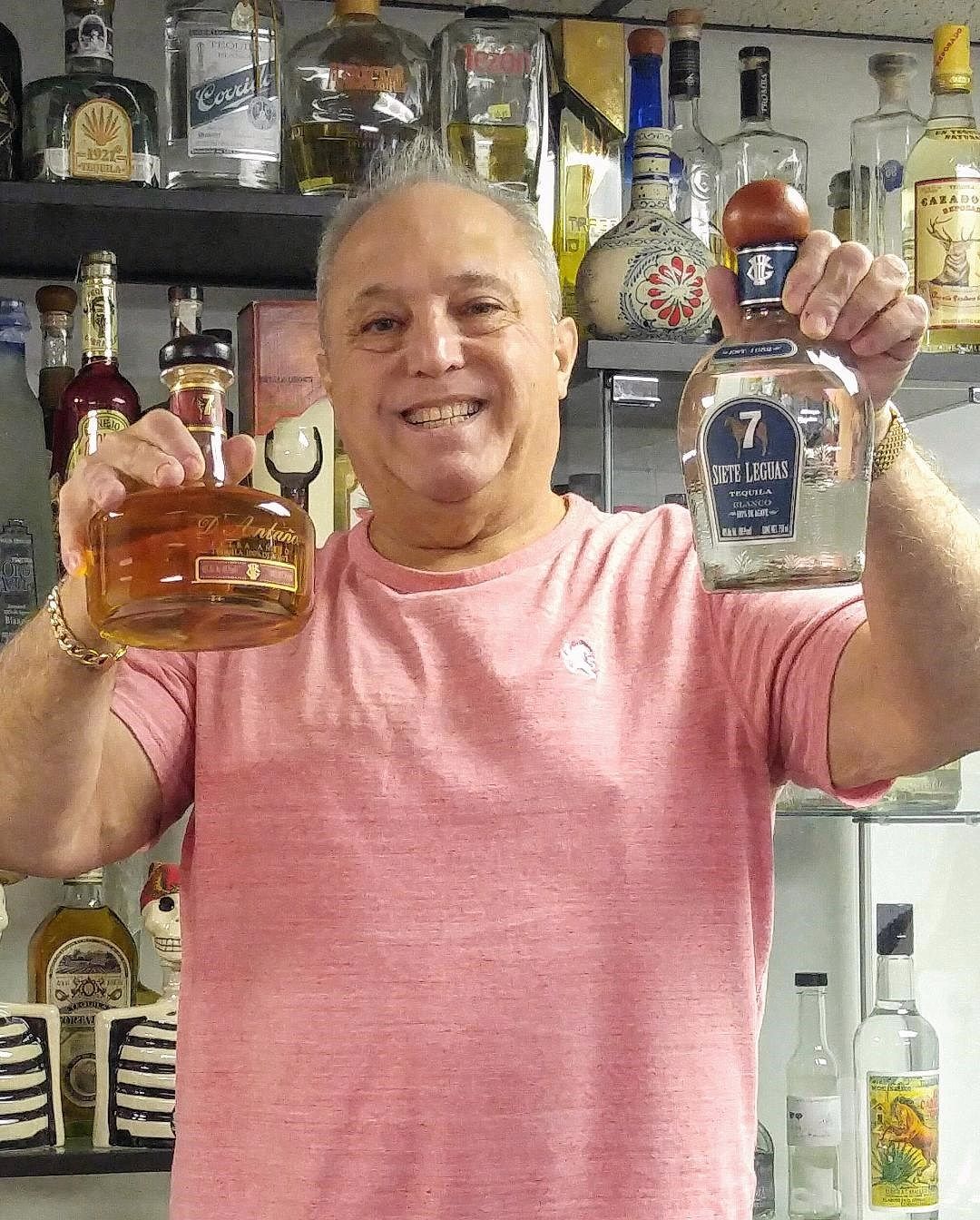 Siete Leguas means 'seven leagues' and was the name of Pancho Villa's favorite horse, and is also a reference of the distance a man could travel by horse (21 miles) in one day. It is said, Siete Leguas ran beside the leader across the country without surrender, persevering in his mission and spirit, and as such, was the reasonn that Don Ignacio Gonzalez Vargas gave his new tequila this name, as a show of admiration for the famous Mexican revolutionary Pancho Villa. From the beginning in 1952 at Fabrica El Centenario Siete Leguas has remained family owned and operated, and combines the juice from it's two distilleries, 'El Centenario' founded in 1952 and 'La Vencedora', considerd the 'modern' facility, founded in 1984. Siete Leguas- NOM 1120 is a family-run distillery owned by Juan Fernando Gonzalez- (SEE BELOW). Both distilleries make complete tequila- cooking, macerating, fermenting and distilling, two hours east of Guadalajara in the town of Atotonilco in Jalisco, Mexico. Casa Siete Leguas operates these two separate distilleries, and they are about 150 yards apart down the road. Siete Leguas grow their own agaves, and their fields are nearby. The agaves grow larger here, produce sweeter and fruitier tequila, and all the agaves used are from this region. Without getting sidetracked, most people know that Siete Leguas produced the original Patron tequila, from 1988 to 2002 at the time when Patron was building it's reputation for what they considered the best premium tequila in Arandas. They took off to open their own distillery, as Siete Leguas couldn't keep up with the demand, likely caused from the money and promotion behind Patron. Siete Leguas always being a top quality brand and very traditional, refused to rush the procedure to make Patron faster. Brand rights were sold to St. Maarten Spirits, owners John Paul DeJoria and Martin Crowley in 1989. Although Siete Leguas lost a client, I believe this worked out better for both brands. In my opinion Siete Leguas is superior to the Patron presently made, as Siete Leguas is described as 'old school' tequila, and not an 'Americanized' version, like I believe Patron is. I have included Siete Leguas blanco in my Top 5 favorite blanco/brands list for many years. Siete Leguas is very well priced and well made, and many brands which cost more, can't touch them in quality. If you like traditionally made, real tequila with additive free bold agave flavors...... this is for you.
(L to R) 7 Leguas Master Distiller- Arturo Valle-Salcedo and Juan Fernando Gonzalez- owner and son of Don Ignacio Gonzalez Vargas. (courtsey Khrys Maxwell)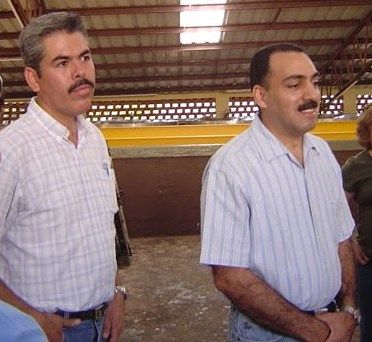 The original Fabrica el Centenario distillery, established by Don Ignacio González Vargas, is a museum-like distillery, with three brick ovens (BELOW) to supply cooked agave to it's tahona wheel, still pulled by two mules, with a total of 8 mules used in rotation, ...... the only tequila distillery still to do so. The ovens are right next to the tahona pit here, but at the other facility, interestingly the roller mill area has holes in the floor of the cutting area, where they can drop the pina down to be stacked. Each distillery has it's own fermentation tanks and stills, and at el Centenario, they are unique in that they ferment with the fiber in the tank and they also distill with the fiber in the still. Both plants distill separately, and then are blended to taste. They both use only wild yeasts (no cultured yeast is used) in four 10,000 litre fermenters. Three copper pot stills are used at el centenario for the first distillation and another two for the second. One of these is the original still, held together with clips. The other stills date from the 1970s. The comparatively modern Fabrica La Vencedora distillery was built in 1984 and operates five brick ovens sensibly situated below the patio. See the current line of excellent tequilas from Siete Leguas. They also make a single barrel extra anejo.
(courtesy of Khrys Maxwell)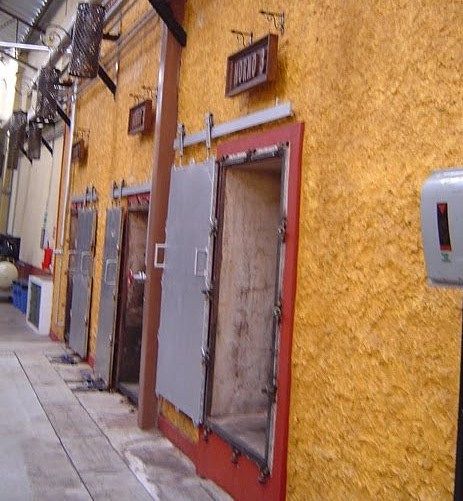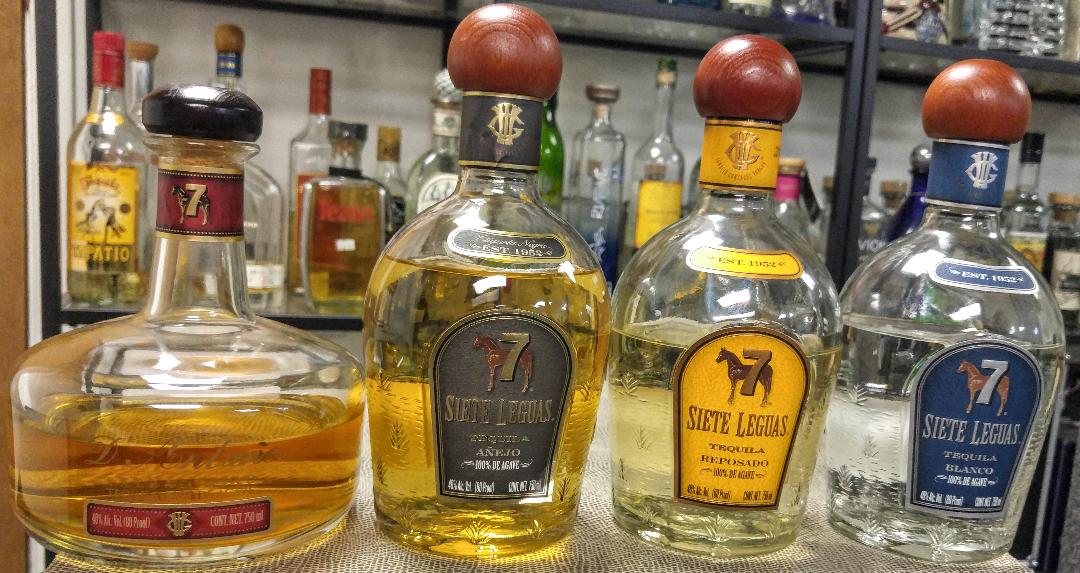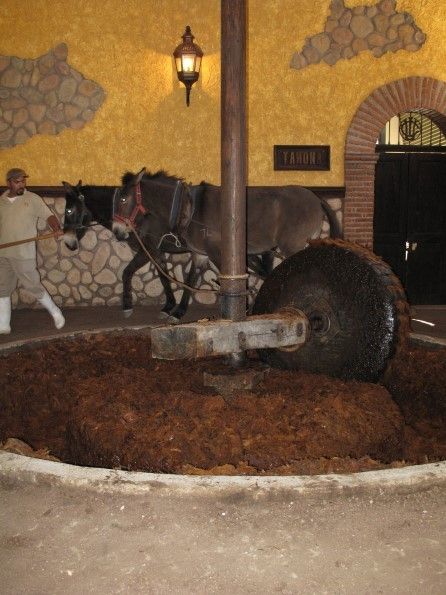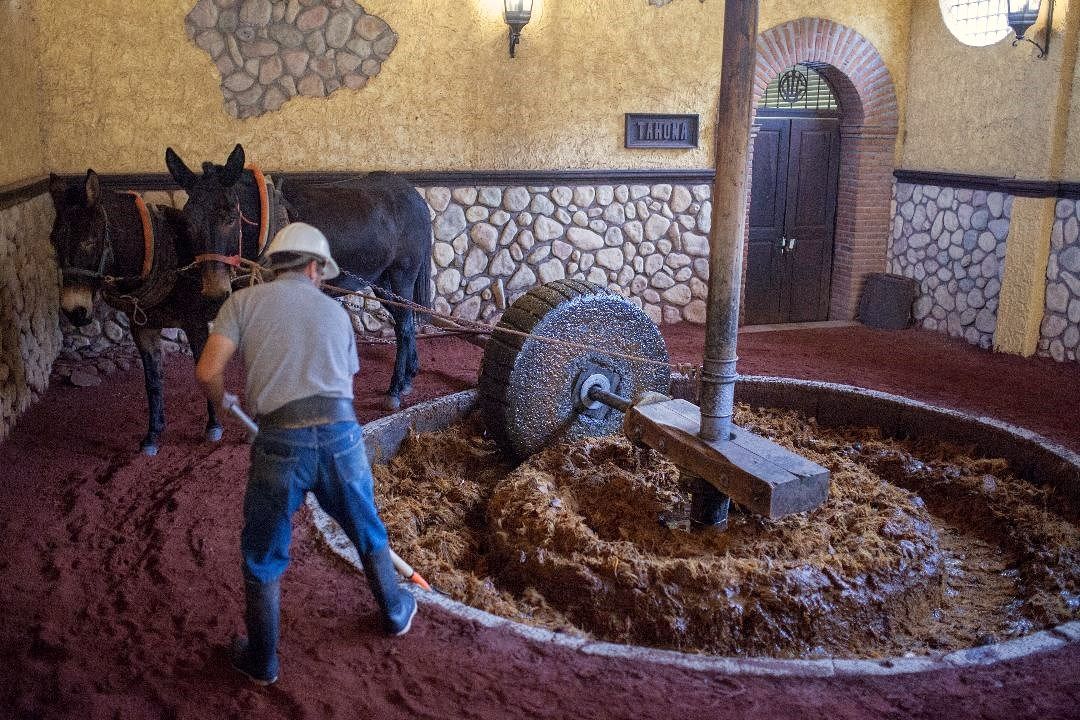 7 Leguas is one of the oldest Mexican distilleries, and is still family owned and operated, starting out in the mid forties, and later having two distilleries making two seperate juices, these two distilleries or 'production centers'- named 'Centenario' and 'La Vencedora', would later be combined. Siete Leguas or 7 Leguas is unique, as the official Mexican Norm (or NOM – government certification for standards), claims no two plants can have the same number, allowed Siete leguas to remain NOM 1120, as it has been that since their inception, and since Patron moved their production, to what became NOM 1492. See the copper pot stills (BELOW), used in the productions. I was told by a Rep for Sazerac, the company that is the importor/supplier, that "Siete Leguas is undergoing a large expansion and demand in Mexico is insane, absolutely through the roof." He went on to say "but the owners don't want to cut quality or compromise in anyway", as they are expanding and adding additional Tahona pits." Siete Leguas has always been very popular and well known in Mexico, but as demand is through the roof, they are putting on a big push in the US. They are expanding and adding additional tahona pits, but I am assured from representatives of the brand, that the owners do not want to cut quality or compromise in anyway.... just like in the past. As all this is happening, Siete Leguas having this push into the US, may possibly come up with some new additional size bottles, like 1.0L, 50ml etc..... and this is great news.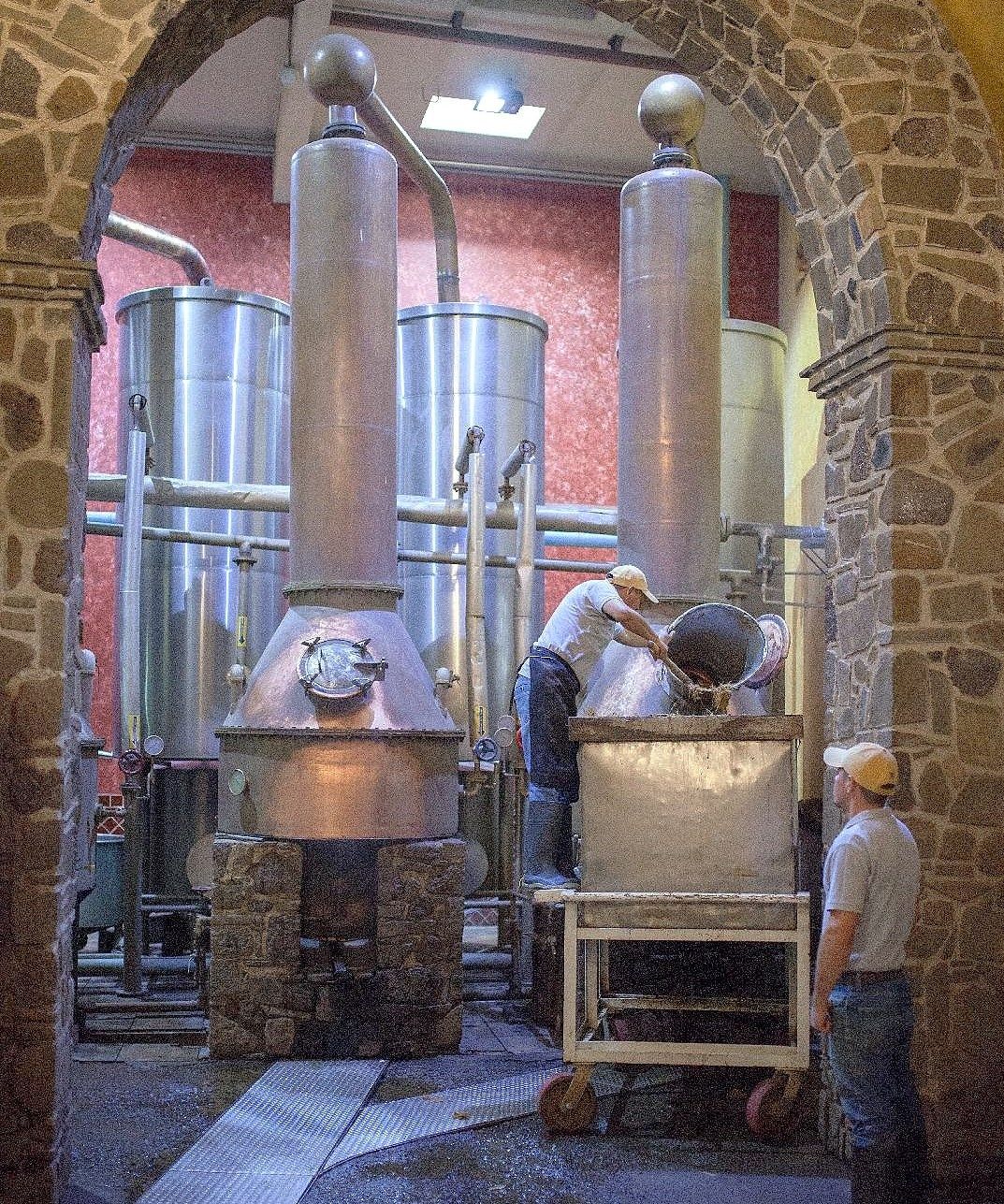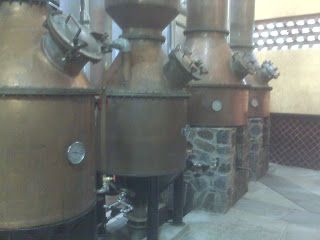 Siete Leguas tequilas are priced really well, considering the quality in the bottle and the production technique used. Siete Leguas can be purchased on-line at ZEE's Old Town Tequila Superstore-HERE-https://www.oldtowntequila.com/search.php?search_query=siete leguas&section=product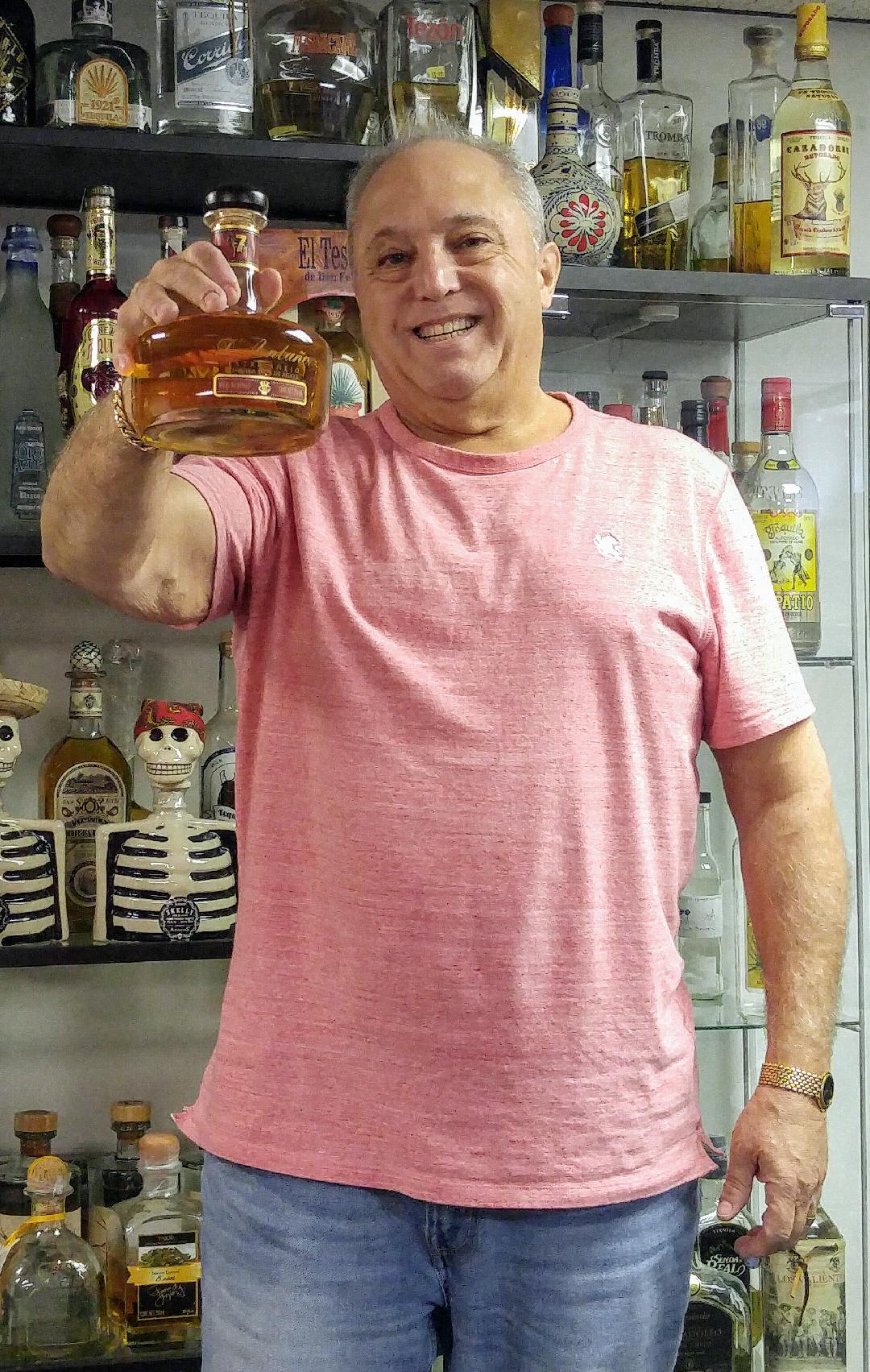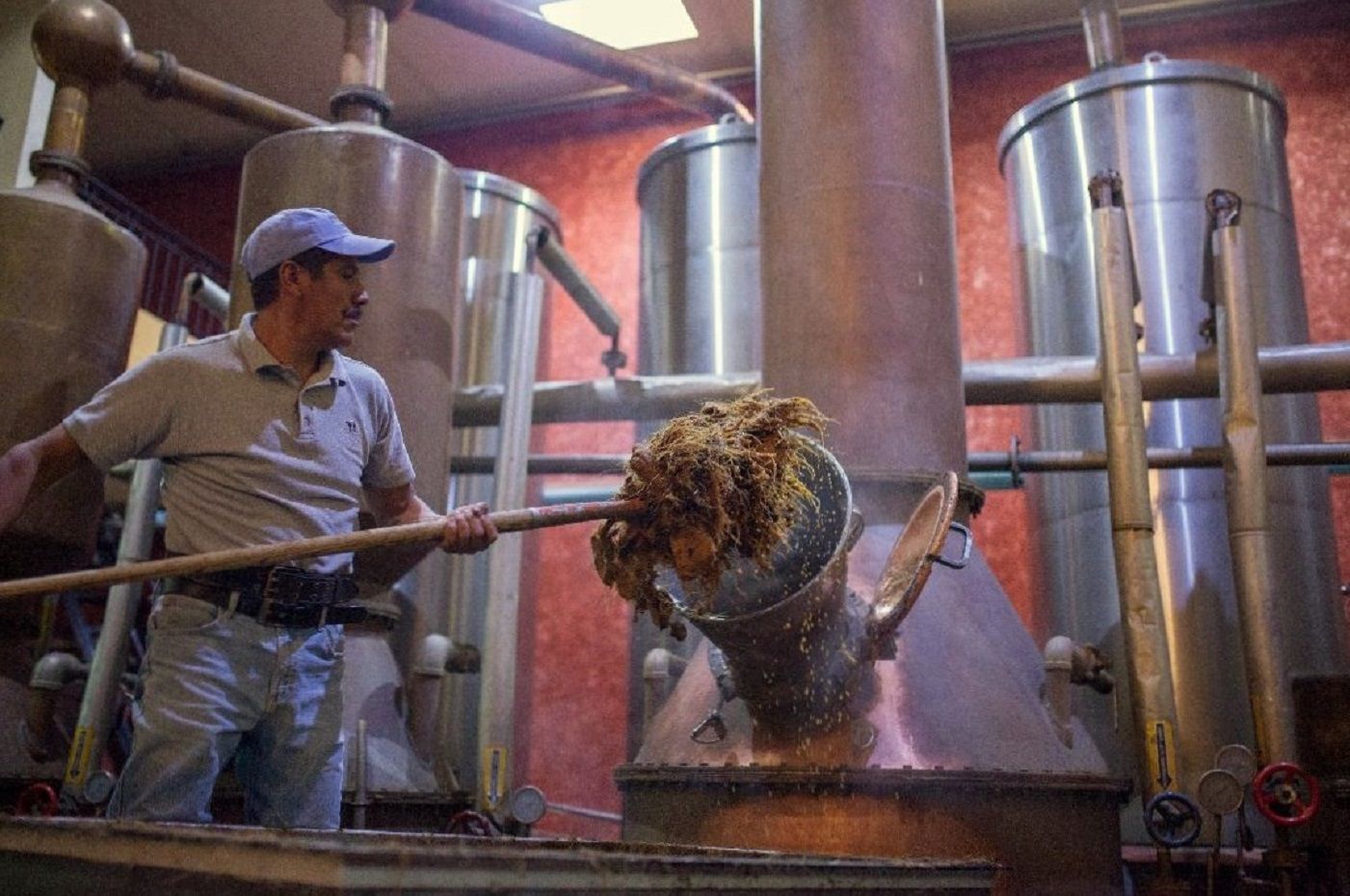 PRODUCTION- Only NOM (1120) is listed for Siete Leguas, although two separate distilleries are used, and are 'considered' connected, being only 150 yards apart on the same street, and not physically connected themselves. Siete Leguas uses agave from their own fields, and all agave used is Los Altos highland agave. The tequila produced is blended from the production of both El Centenario and the La Vencedora distilleries. The tahona distillery is called El Centenario, and the roller mill macerated distillery is called La Vencedora, where a relatively modern mill (with a crusher plus four mills) is employed, rather than the mules. Both distilleries bring in agaves, cook in stone hornos for 72 hours, followed by 3-5 days of fermentation in open-air fermentation in stainless steel tanks, using wild yeast with fibers in tank, as well as in the copper still at El Centenario- SEE ABOVE and all distillation is done twice, in all copper pot stills. The juice from El Centenario is taken to the lab at la Vencedora, where in the warehouses located on site .... the blending occurs. This procedure can vary, and judging continues untill the correct blend suitable to them is made. The blend changes every time and it's based on meeting a consistent taste profile. Aging is done at La Vencedora and another barrel house on property. Both distilleries draw their water from a spring high above, and not the river, and filtration occurs prior to bottling at ambient temperature, using simple cellulose pad filters. Aging is done in American white oak used bourbon barrels, which can be reused 18-25 years old. No additives are used.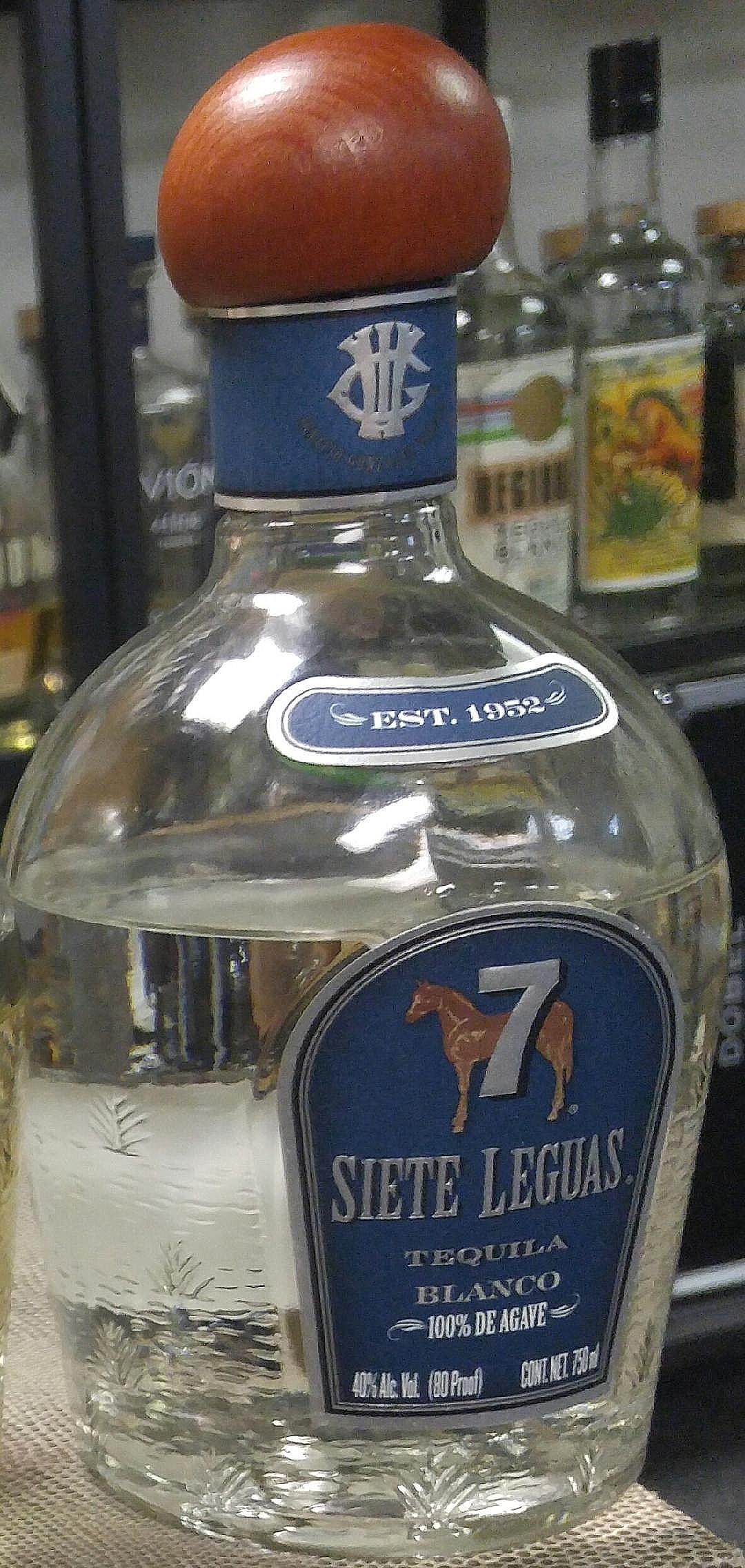 BLANCO- This blanco is double distilled to 80 proof, and sells for about $39.99. This is an unrested, additive free 100% agave tequila from the highlands of Jalisco. This has been a favorite of mine for many years, as it's a traditionally made, bright, fresh, clean and delicious tequila. It has a nice bite and it's sugary sweetness is all natural. No matter how many new brands come out, as an 80 proof blanco.... this is always in my top 3 or 4. As with all Siete Leguas products, they are blended from the output of two distilleries, one using a mule powered tahona wheel, and the other a modern roller mill. Fermentation is done with fibers, adding to the imense complexity, and both distilleries use traditional brick ovens. A silky smooth, but bold and complex blanco, showing spices and pepper with tons of cooked agave, fruit and citrus, earth, pine and cinnamon. This is one of my favorite blancos, especially for the great price, and the pure agave sweetness.
NOSE- sweet cooked agave, natural sugar, all minerals, earthy and herbal, with a touch of cinnamon. Aromas of light smoke, light pepper, spice, fragrant notes, and light anise (licorice), with some mint, and a touch of vanilla, fruit (melon) and grassy, with a delighful citrus presence.
TASTE- medium oils, sweet cooked agave, natural sugar, touch of vanilla, earthy and herbal, spice, pepper, mint, anise (licorice), minerals, silky smooth and buttery with a slight bite. It is fruity with zesty citrus. A great refreshing mouthfeel.
FINISH- up front heat dissipates, cooked agave sweetness, sugary, spice, minerals, light mint, and anise (licorice), finishing with a longer citrus zest and fruit.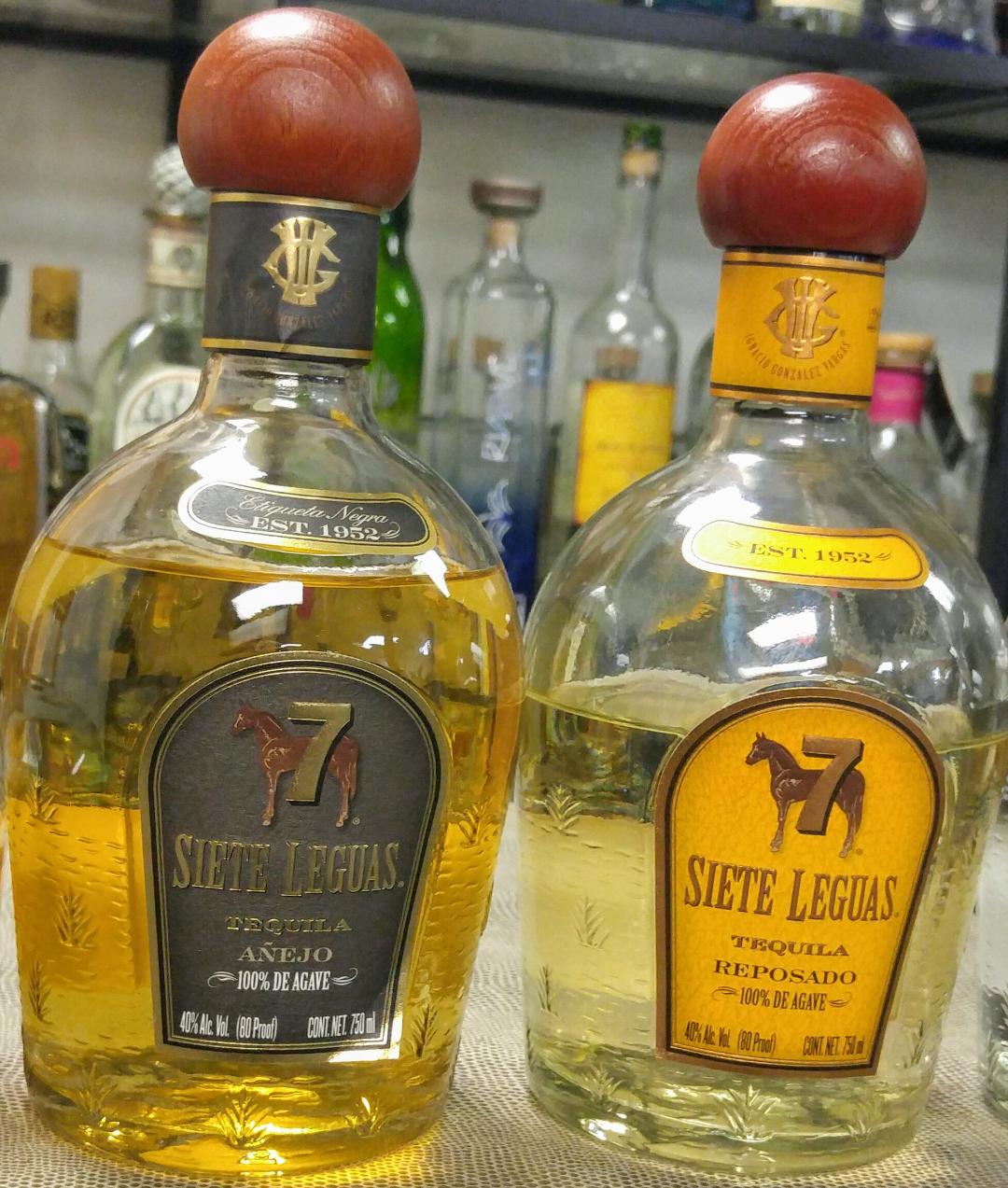 REPOSADO- double distilled to 40% abv, and aged for 8-10 months in ex-bourbon used American White Oak barrels, which are refilled as many as 20 times. Selling for about $46.99, this Reposado is light in color, very sugary and full of agave sweetness, with light vanilla and caramel, along with oak and some citrus. With the light natural aging and clean pure sweetness, in some ways it drinks like a blanco. I love it, because it is so full of natural cooked agave, and has light barrel notes and more. It'simply a great, clean, fresh, sweet and easy sipping Reposado... this is one of the best. You can see (ABOVE) how much lighter in color the reposado is, and it retains so much of the natural sugary blanco taste.... I love it.
NOSE- sweet sugary cooked agave, light oak, light caramel, light vanilla, light spice, light smoke, and light white pepper, with a pinch of tea. A soft, slightly creamy presence, with light mint and fruity aromas.
TASTE- medium oil, with nice sweet sugary cooked agave, smooth and silky, minerals, oak, some light heat on the backend, citrus notes, with some spice, light smoke, fruit, light pepper, a pinch of cinnamon, light caramel, and light vanilla.
FINISH- nice sweetness, with some spice and herbs, pepper and oak, citrus, with a slight late burn, ending in a very tasty medium to long exit.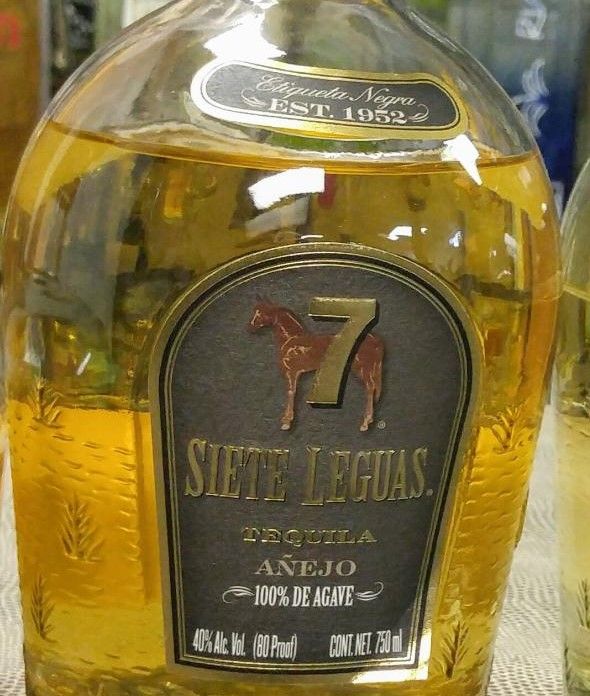 Anejo- double distilled to 80 proof and selling for about $49.99, this is aged for a full 24 months in used ex bourbon American oak barrels. This is a truly balanced and full bodied anejo, and is one of my very favorite anejos. Aromas of sweet whiskey, spice and honey with some fruit, smoke and slightly creamy. This is a smooth and silky, sweet and oaky delicious anejo. Just like the rest of the Siete Leguas lineup, you're never going to taste additives. More vanilla and caramel here, as the aging really shows up nicely..... this is a really delicious clean anejo, which won 'Best in Class' at the San Francisco World Spirits Competition 2018.
NOSE- whiskey/oak, cooked agave sweetness, earthy, honey, pepper and spice, vanilla, a pinch of butterccotch, caramel, pepper, vegative with fruit and smoke, with a hint of nuts and cinnamon and some burnt caramel.
TASTE- medium oils, smooth and silky, creamy and buttery, honey, vegital, spice, light caramel, brine and light vanilla, and light fruit with some heat on the backend.
FINISH- spicy and oaky, with vanilla notes, peppery, with a slight alcohol tingle and some light brine, ending in a delicious medium/long length finish. This is a fantastic complete and traditional clean anejo.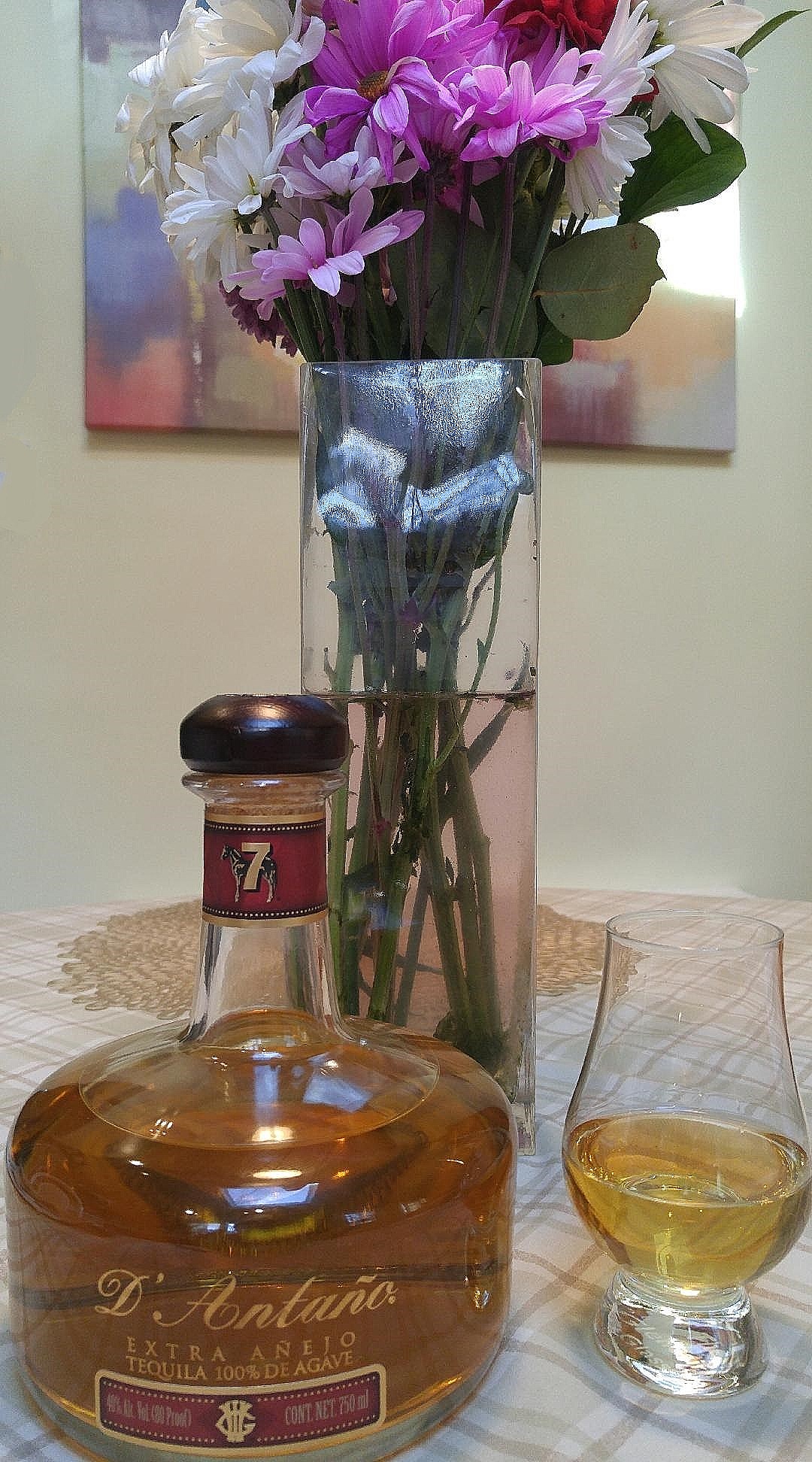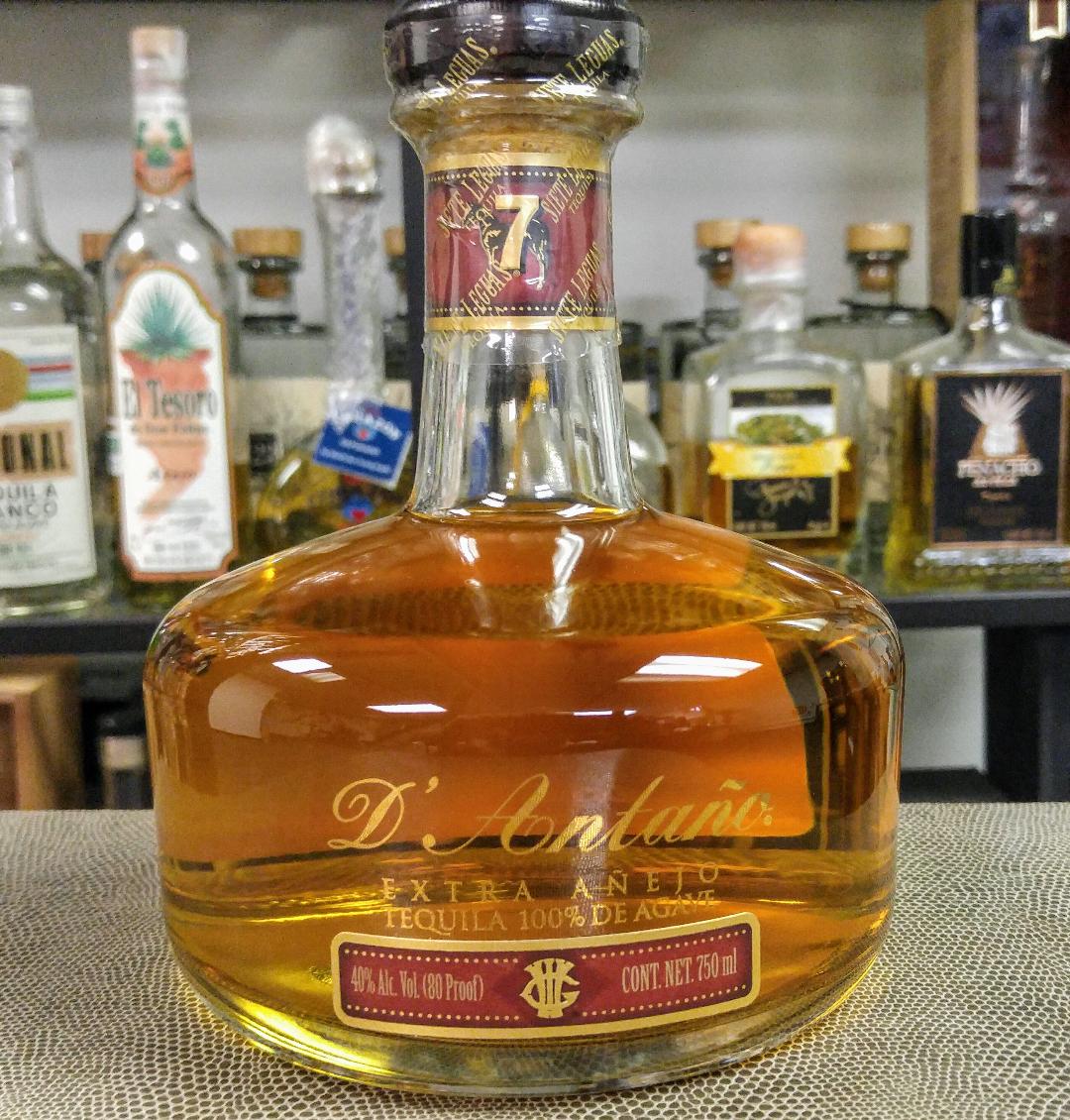 D'Antaño Extra Anejo- This amazingly 'old fashioned' tasty XA, is double distilled to 40% abv, and sells for about $250. It is a 5 year+ blend, and this extra añejo tequila is typically blended from five barrels. You can taste the agave, after the oak wood subsides. Spicy and well rounded, bold and deep, it's smokey and balanced overall. Notes of cherry, chocolate and burnt caramel appear. As with all expensive high quality Extra Anejos, cost is always a consideration, as there are other great XA's at or below this price, **but you will definately enjoy this rich and delicious sipping tequila.**I can tell you though, that if you buy it.... this is some amazing extra anejo. It is not a light sipper, and when I want an extra anejo, I want an XA that is like this- deep and rich, and full of flavors. This is a strong, full bodied tequila with smokey and fruity aromas and will be a pleasant surprise to anyone coming over from whiskey or bourbon.
NOSE- sweet cooked agave, earthy, oak, cherryish and a nice fragrant aroma with caramel, vanilla, fruit, chocolate and light butterscotch. Smokey and with a hint of nutmeg, and cinnamon, along with pepper and spice What a deep rich delicious nose.
TASTE- cooked agave, oak, fruit, butter, burnt caramel, vanilla, black pepper, cherrys and honey.
FINISH- silky, smoke, oak, fruit, with a long slightly smoky finish.
On TMM I gave Siete Leguas blanco a 90 rating, an 86 for the reposado, an 87 for the anejo and a 93 for the D'Antano XA, as this brand is about as good as it gets. Siete Leguas is traditional, additive free and priced right. CLICK-https://www.tequilamatchmaker.com/brands/1016-siete-leguas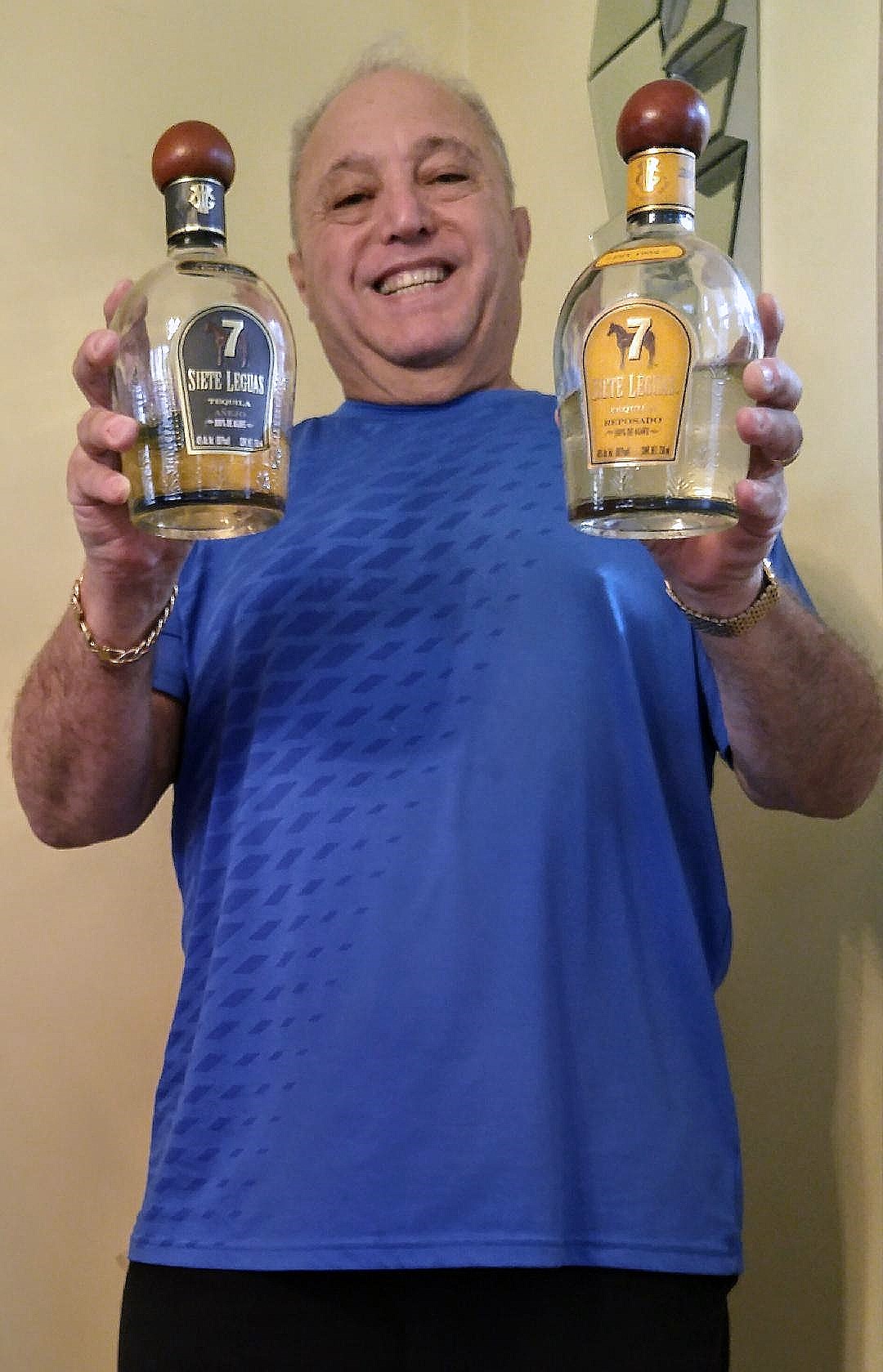 Siete Leguas tequila is is one of the most traditional tequilas you can buy. It's 'old world' tequila, pure and delicious. You can't get much better, and the price point for the first 3 expressions are ridicuolsy inexpensive. I highly recommend all Siete Leguas products.
SEE More Honest Reviews and REAL Top Tequila Lists, and Please 'like' Long Island Lou Tequila on Facebook- HERE- https://www.facebook.com/Long-Island-Lou-Tequila-641682619241422