t1 ESTELAR ANEJO - DELICIOUS- Hard to Beat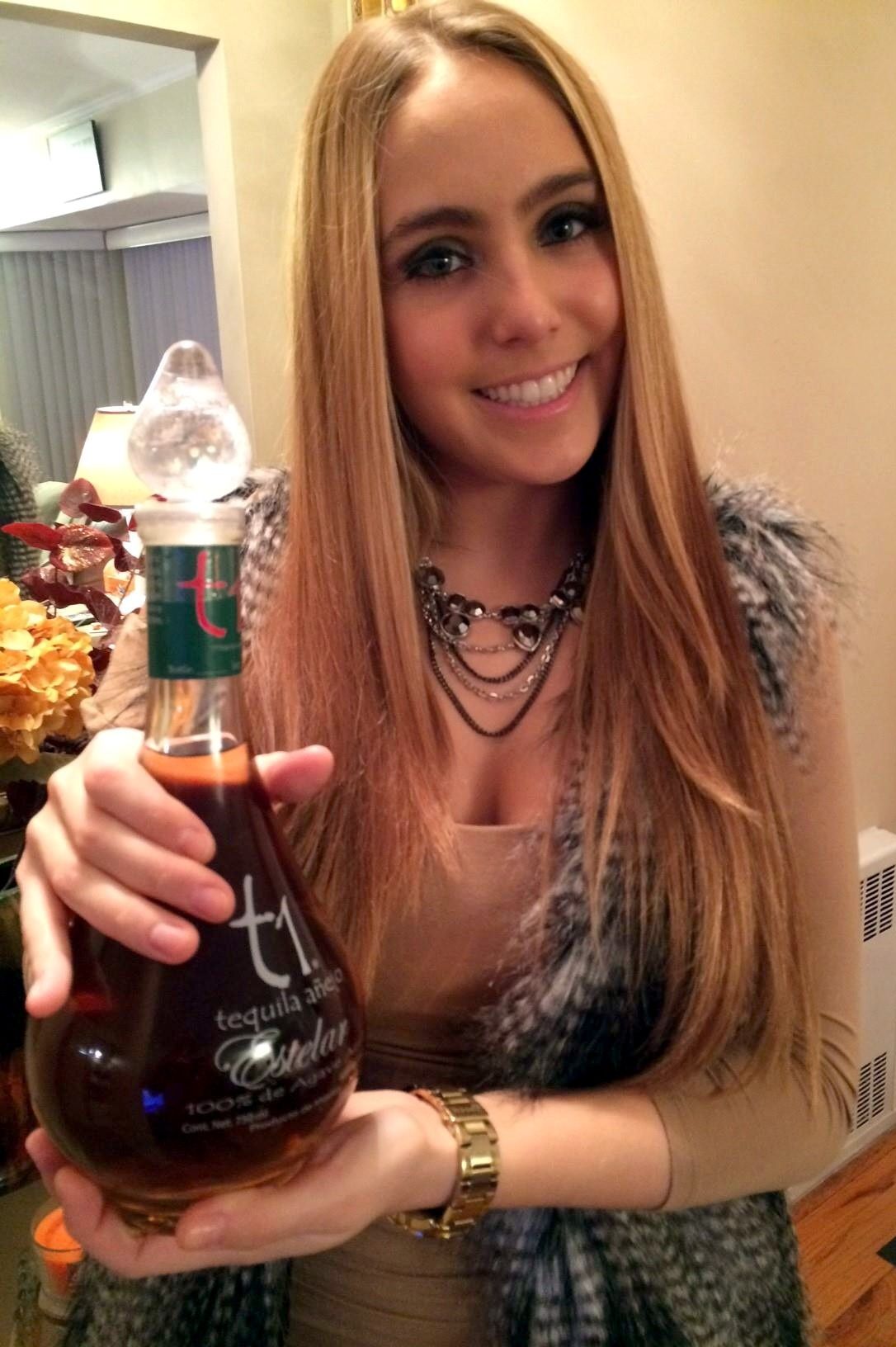 For the aged tequila fan- German Gonzalez' t1 Anejo called "Estelar" is hard to beat. T1 recently started selling in New York, and for under $55 it's Simply Amazing. It is dark, rich and delicious. It has a dry, cognac/oaky, fruity and chocolate taste and not loaded with vanilla and caramel... it's my kind of anejo. Most people know the story, that German Gonzalez is the great grandson of General Manuel Gonzalez, who was a former President of Mexico, and that German's father Guillermo, in the late 1970's launched what would become the first ultra-premium tequila imported into the United States- Chinaco. German worked closely with his father and learned how to handcraft tequila using traditional techniques. German left Chinaco after years of being its master distiller, so it's obvious that German Gonzalez has the pedigree and experience be the creative tequila maker, that he is. Lucky for us.
Estelar has many things going on with the aromas, but it's balanced with NO overkill, especially with the sweetness. T1 is cooked in a stainless steel autoclave, and I must say, no one cooks in an autoclave as well as German does. This is a really fine and tasty Anejo.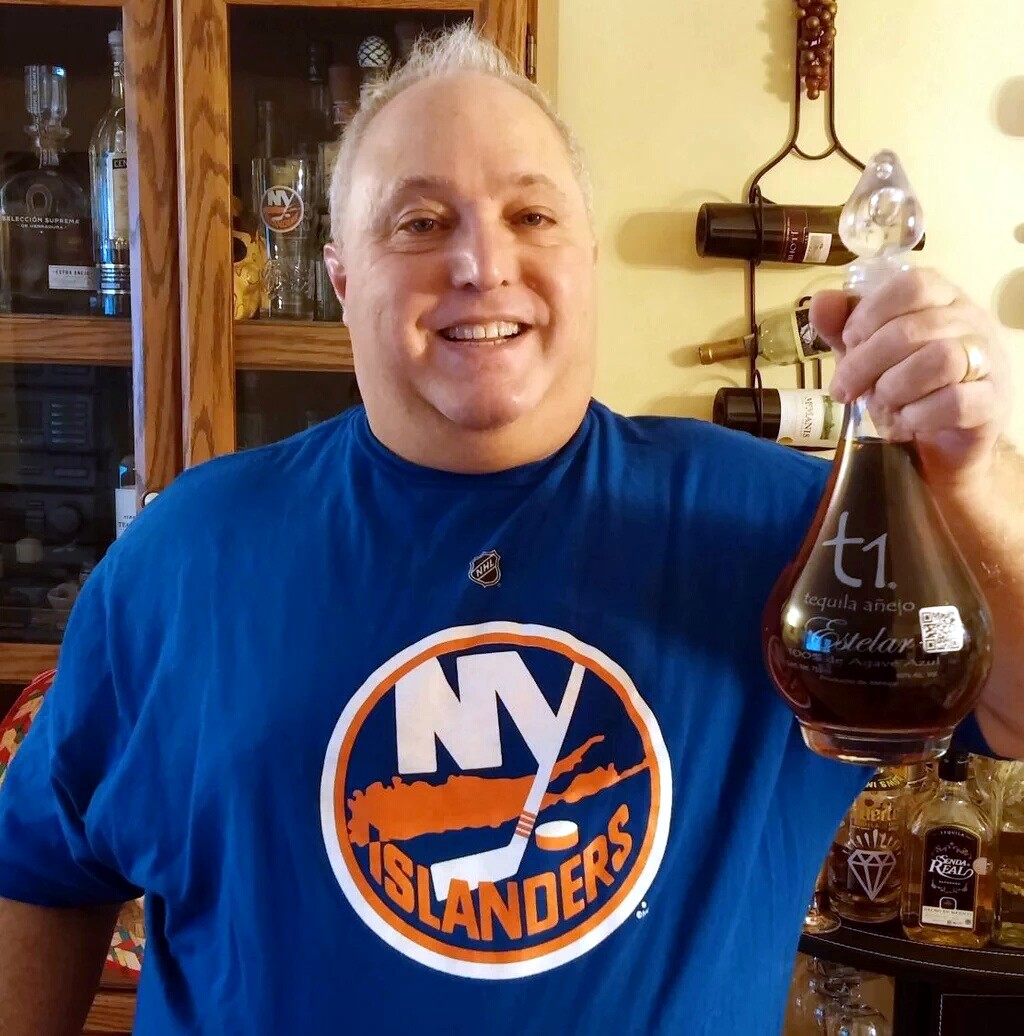 I have purchased t1 Estelar many times, and for the price and taste, it is one of the best deals in quality anejo, that there is. I will have this permanently in my house, as one of my Top 3 'Go-To' Anejos. The lovely Amanda (my daughter) shows us the beautiful 'Genie style' bottle (Below).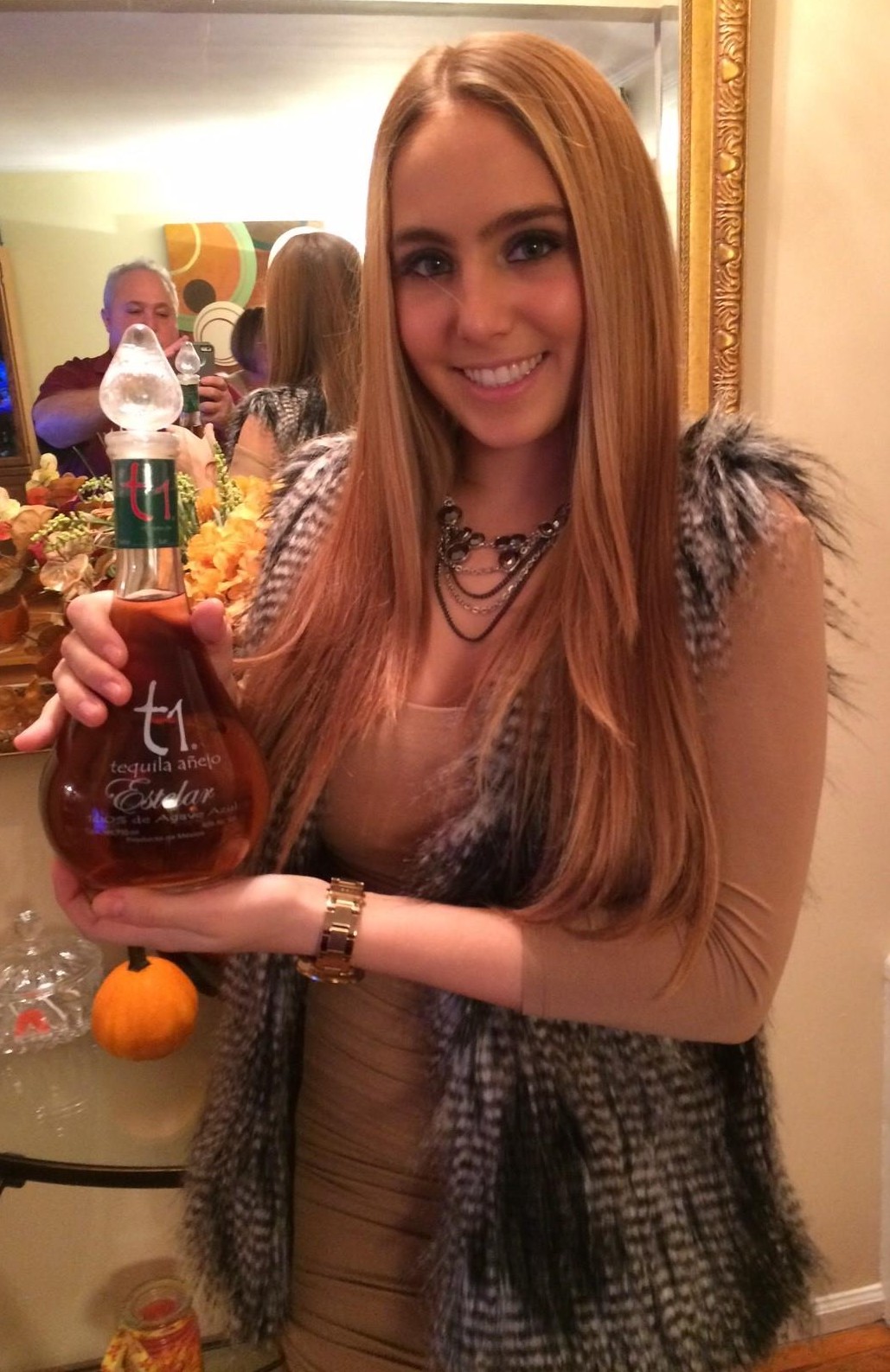 The estate grown agaves are from Atotonilco, in Los Altos (highlands), and German Gonzalez personally inspects each agave, and he decides when it's time. He looks for what he calls "the brown ring", which forms around the center of the piña, before he agrees to harvest it. He waits until the moment they are the completely ripe. t1 Tequila is available in many locations, and can easily and quickly be purchased at ZEE Tequila Superstore online- HERE-http://www.oldtowntequila.com/search.php?search_query=t1
Although German's agaves are grown in Los Altos, they are brought to El Valle (Tequila) to the distillery to be distilled and made into t1 tequila. The Blanco is distilled and bottled, but the remainder of the juice to be aged, gets sent back to the Highlands, as Gonzalez prefers to do his aging in the highlands (Los Altos). As he puts it, "where humidity is higher than the dry area of Tequila. I prefer humidity for the aging". After aging, the juice is brought back to NOM 1146 in El Valle (Tequila) to be bottled as Reposado, Anejo or Extra Anejo. It's a very interesting and creative procedure, as terroir plays a big role in the creation of this tequila. There is a lot of movement here, and it's hard to argue with the taste.
Being a 'Lou's Top Tequila' please see t1's logo on the side of this page, click and visit t1's website.
PRODUCTION- Estelar (40% abv) is aged approximately 2 years in used scotch whiskey barrels. It is produced at La Tequilena at NOM 1146 in El Valle region (lowlands) in the town of Tequila, where German Gonzalez contracts out for t1. Master Distiller German Gonzalez, slow roasts in an stainless steel autoclave for 20 hours, followed with shredder/roller milling. Natural fermentation takes place for about 72 hours. German double distills the mosto in stainless steel and traditional copper pot stills. After cutting the heads and tails, a small cut of the distillation is used. I found for optimal taste, and a smoother feel, it's best to let it breathe a bit in the glass, before taking the first sips.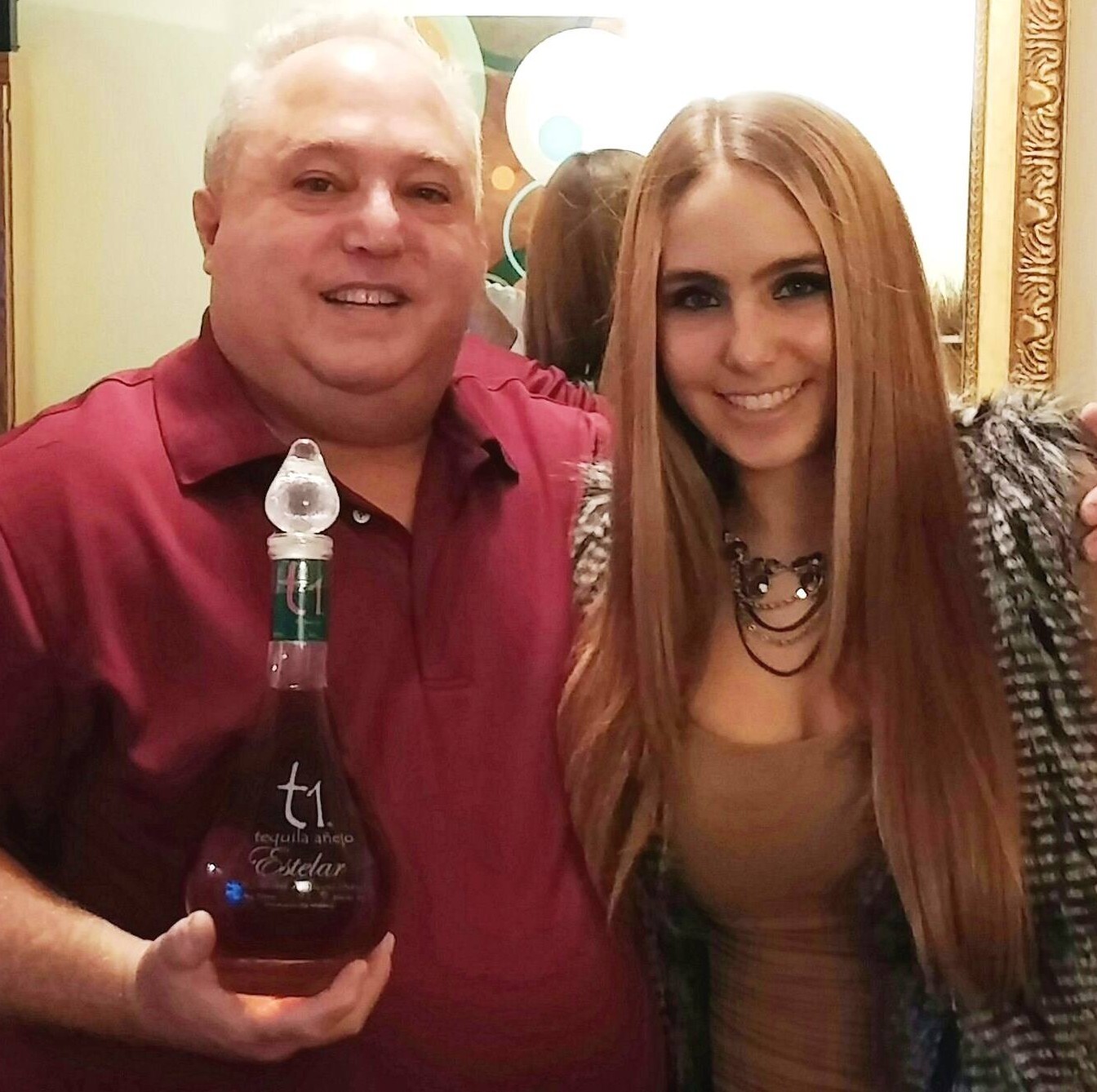 T1 Estelar ANEJO- does not have the over oaky/flavored presence often found in many aged expressions, like a lot of sweetness, vanilla, caramel, oak, apple, cinnamon etc. It's just not here, as this profile is balanced very well, in aroma and taste. It has just what I like, more of an exotic chocolaty, cognac and fruity taste. This is an amazing anejo.
NOSE- cognac, some sweetness (but not too much), fruit, light coffee, leather and caramel. It has some alcohol heat, spice and oak, with only a pinch of vanilla, smoke, butterscotch, cinnamon and chocolate.
TASTE- medium oil with legs that won't quit. They just slowly drip and is a beautiful sight. The mouth feel is warm, smooth/silky, some heat, mild coffee, sweet agave with cognac/oak, caramel, spice, mild smoke and fruit, with a slight presence of citrus.
FINISH- okay, caramel, warm, some heat, chocolate, leather and spice with a long tasty exit.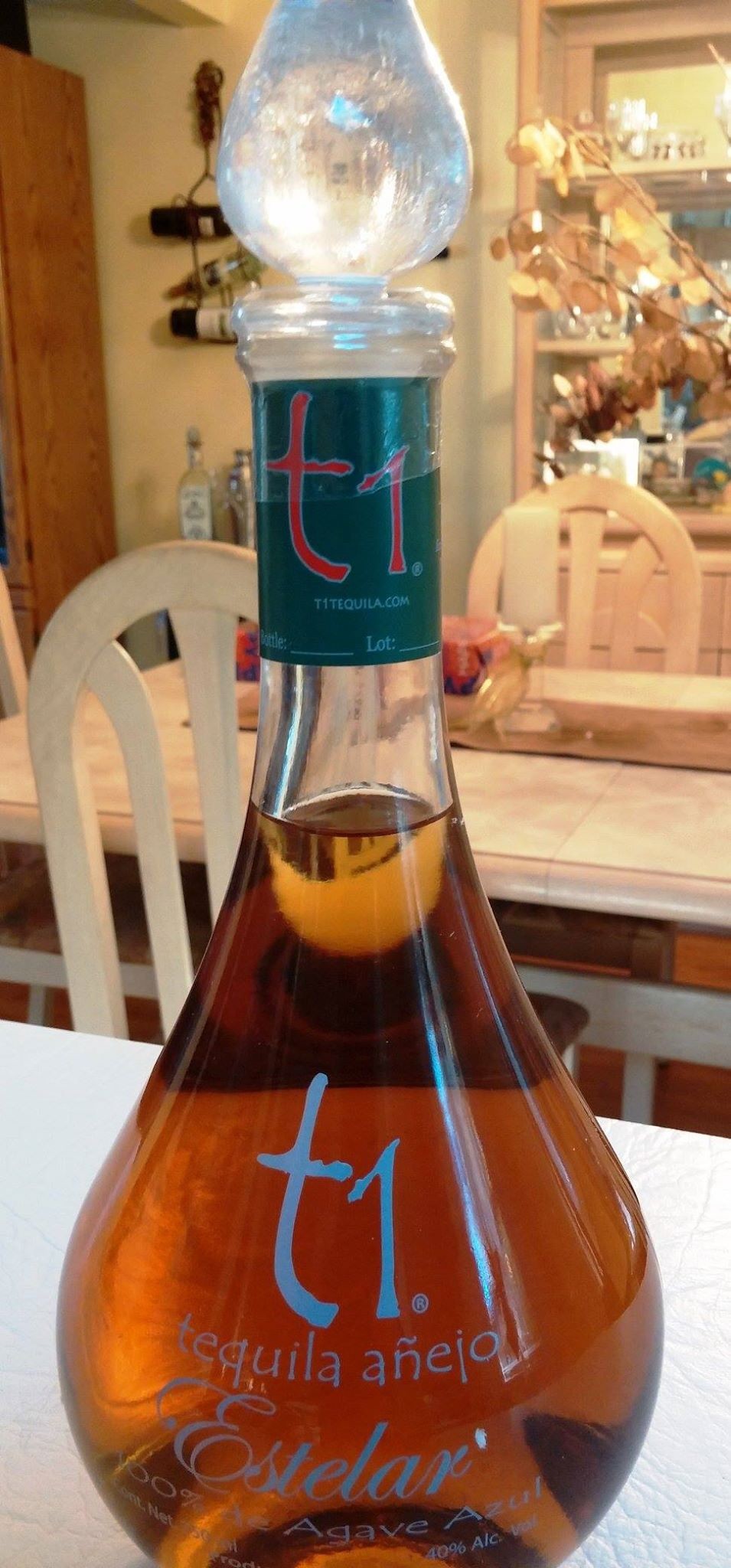 Estelar is REALLY TASTY and a WONDERFUL SIPPER. and Good News!! t1 Extra Anejo is on the market now, and if it's like the rest of German's line, it should be truly..... "Sensacional".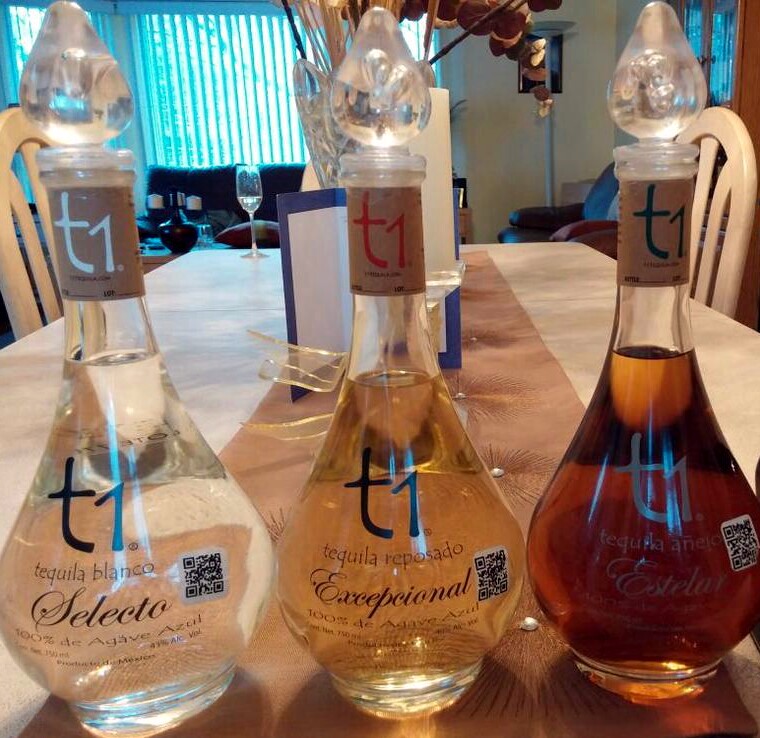 SEE More Honest Reviews and REAL Top Tequila Lists, and Please 'like' Long Island Lou Tequila on Facebook- HERE- https://www.facebook.com/Long-Island-Lou-Tequila-641682619241422/