t1 Selecto Blanco - Expertly Made for Agave Lovers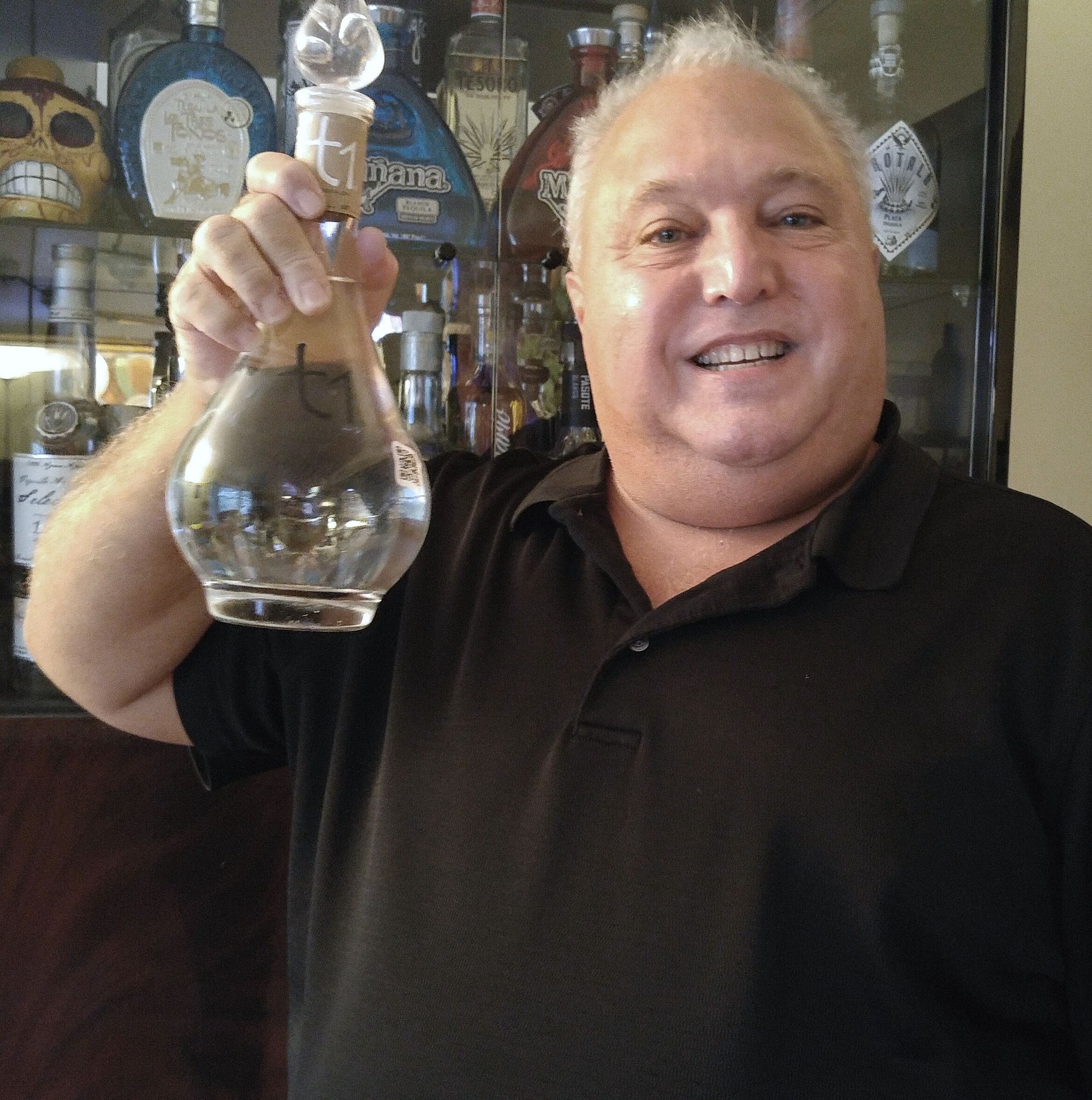 Master distiller and brand owner German Gonzalez' t1 Selecto is delicious and full of agave. It is one of my favorite blancos, and that is saying a lot. This blanco has guts, as it's slightly over-proofed (43% abv/86 proof) that German made for his own taste and for real agave lovers. Selecto was originally named 'Maduro' meaning "mature" but the CRT had an issue with the name, so there was only one order for 120 bottles. Gonzalez has his original t1 Ultra Fino blanco as well, which is equally delicious, and a great place to start for beginners, to explore fine blanco tequila. German told me "Ultra Fino, has only the fine agave flavor, smooth with light, green solid flavors, but Selecto is full of agave flavor. Gonzalez says "Selecto is very green, herbal and more like an old fashioned Mexican tequila, and it's a little higher in alcohol percentage, in order to get the right balance." I like the citrus presence myself, which is derived from this agave region. Selecto was purposely made for today's connoisseurs, and people who desire more agave taste and full, bold flavors. This is welcomed by many experienced sippers, who want something different than the multitude of "Americanized" smooth and sweet tequilas flooding the market. Gonzalez has tailored t1 to the american palate (food wise) considering the sweeter and different food consumed in America, over the spicier food in Mexico. Even so, this is not a typical modern "Americanized" tequila, filled with sweeteners or additives. This is the Real Deal.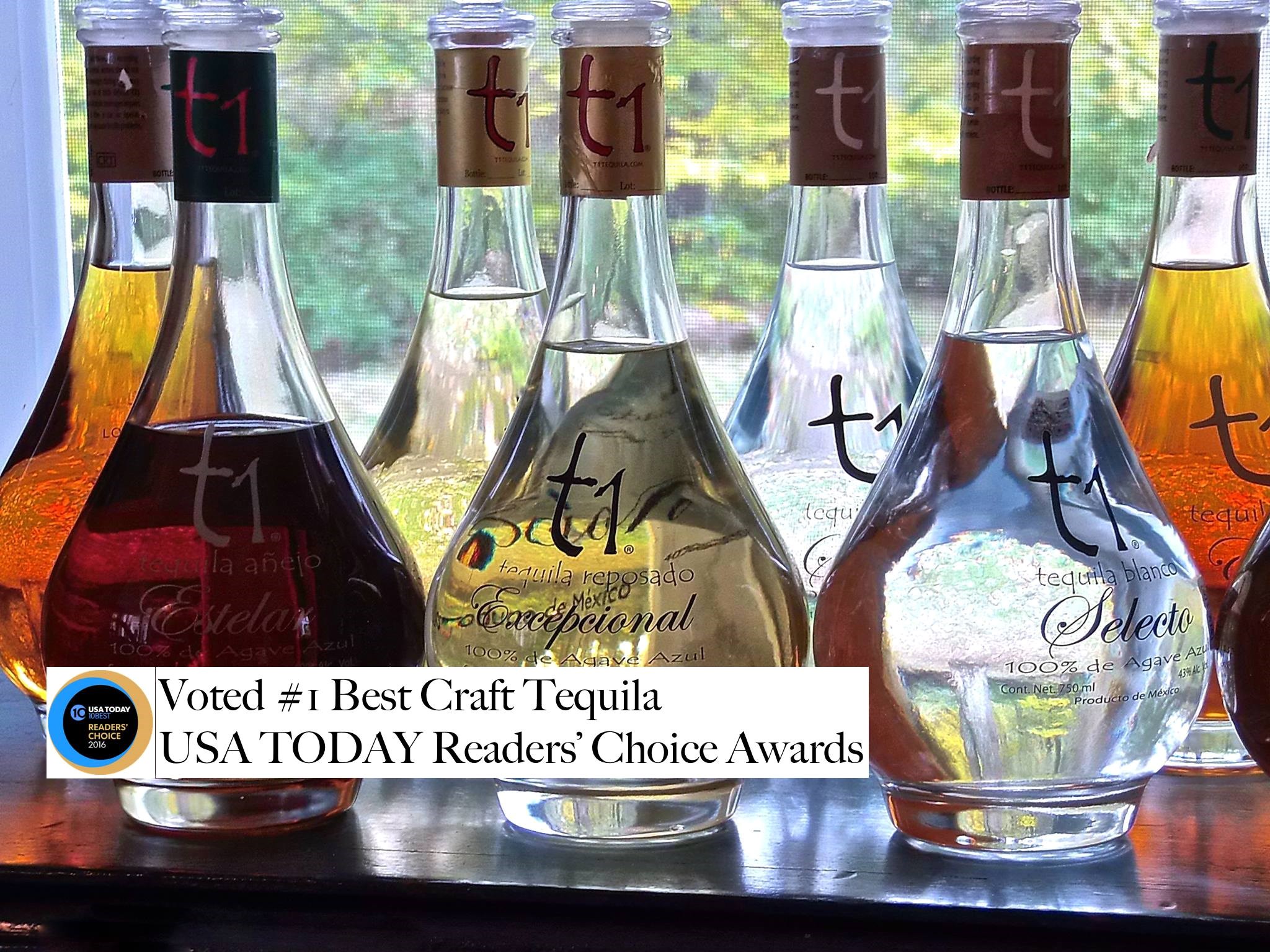 It is no surprise to me that t1 has recently won USA Today's Readers Choice of Top 10 Best Craft Tequila Brands. This was a 4 week contest, as the public voted daily from 20 Top tequilas. I don't usually get excited about these "contests" but two respected tequila experts, Mike Morales and Grover Sanschagrin, who I personally respect, gave their top choices and twenty were chosen for the voting, to get to a Top 10. Almost every brand on that Top 20 list was a quality brand, and this was a real legitimate list of great brands. For t1 to be chosen number one is an honor for sure, and an honor that the hardworking, talented and passionate Gonzalez surely deserves. This winning quality is what you will discover in Selecto. Gonzalez believes that Americans here are drinking much better tequila than people in Mexico, due to the fact that although Mexican law allows tequila to be between 35% to 55% alcohol, Mexico rarely produce over 38%. US law says any tequila imported must be a minimum of 40% abv/80 proof. He feels "there is no way that a good 100% tequila has the right balance if it's below 40% alcohol, and in the end, alcohol is a big part of the tequila flavor." and I totally agree.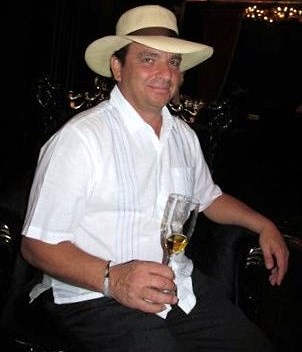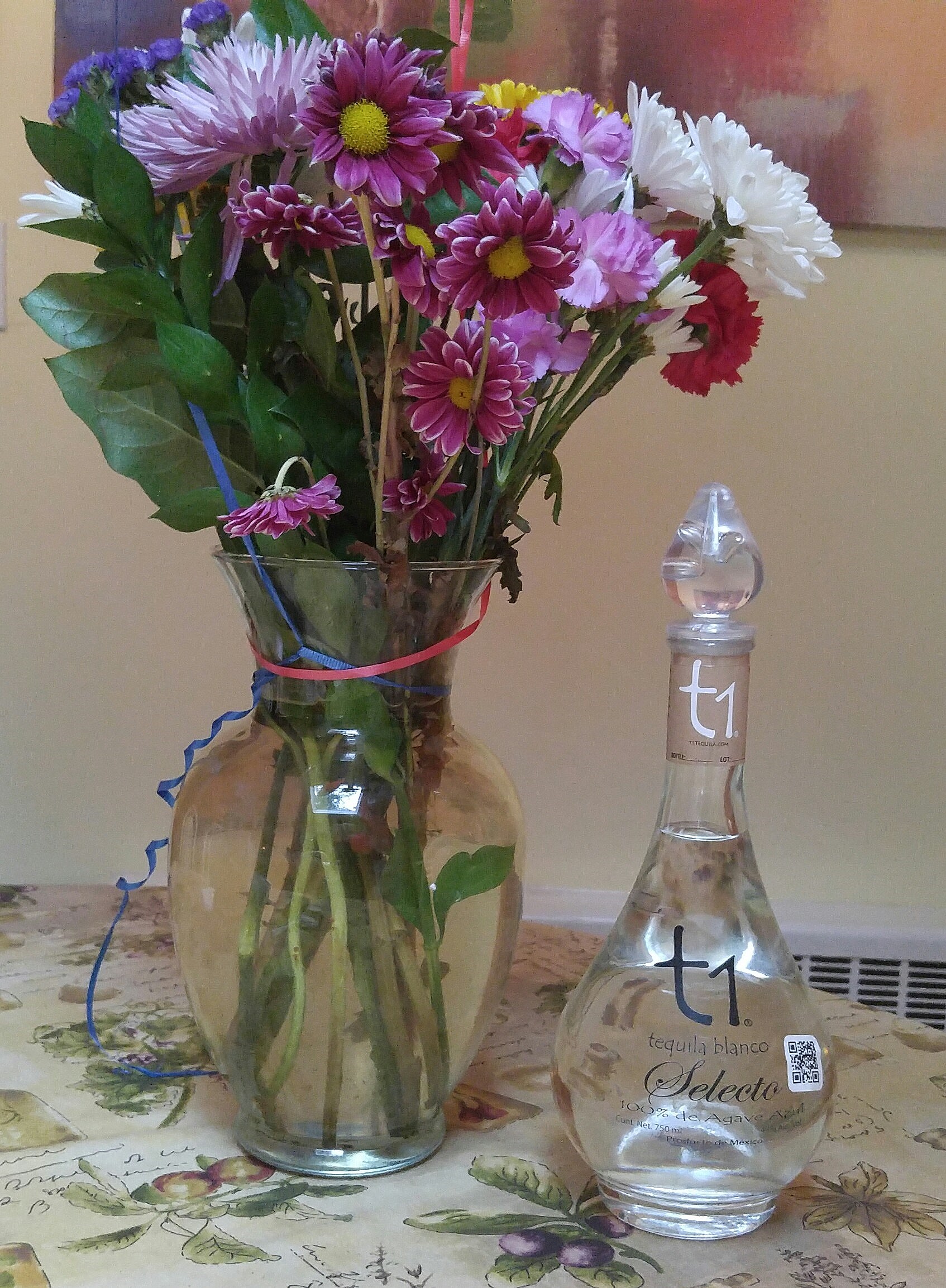 Being a 'Lou's Top Tequila' please see t1's logo on the side of this page, click and visit t1's website.
Selecto's name is taken from the fact that German personally selects his own agaves from Atotonilco in the Los Altos highlands, and he picks only the most ripe, special agave to be used as Selecto. He goes by a brown ring at the center of the agave, much like spots on a banana. Gonzalez said "I wanted to make a tequila that I like, using traditional methods, with mature agave and no additives." Gonzalez likes agave from Atotonilco because when mature, they have more citrus flavors from the soil. Due to a lot of plantation citrus being grown in the area, the fully ripened agaves, along with the humidity in the highlands, benefits Selecto's flavor profile. Selecto is made from scratch to be 'Selecto', it is not made from the same juice as Ultra Fino. German's agaves may be from the highland region (Los Altos) but 'travel' to Tequila in the Lowlands (El Valle) to be produced at La Tequileña NOM 1146. German said that is mainly because he prefers the water supply from the El Valle (lowlands) area. This 'traveling' tequila brand goes from Los Altos (agaves) to the El Valle distillery where ONLY the unaged blancos are produced and bottled there. All the remaining Tequila juice goes back up to Atotonilco for all of the aging, as German prefers humidity in the aging process. Later that juice is sent back down to Tequila, to be bottled as aged expressions.
t1 Tequila is available in many locations, and can easily and quickly be purchased at ZEE Tequila Superstore online- HERE-http://www.oldtowntequila.com/search.php?search_query=t1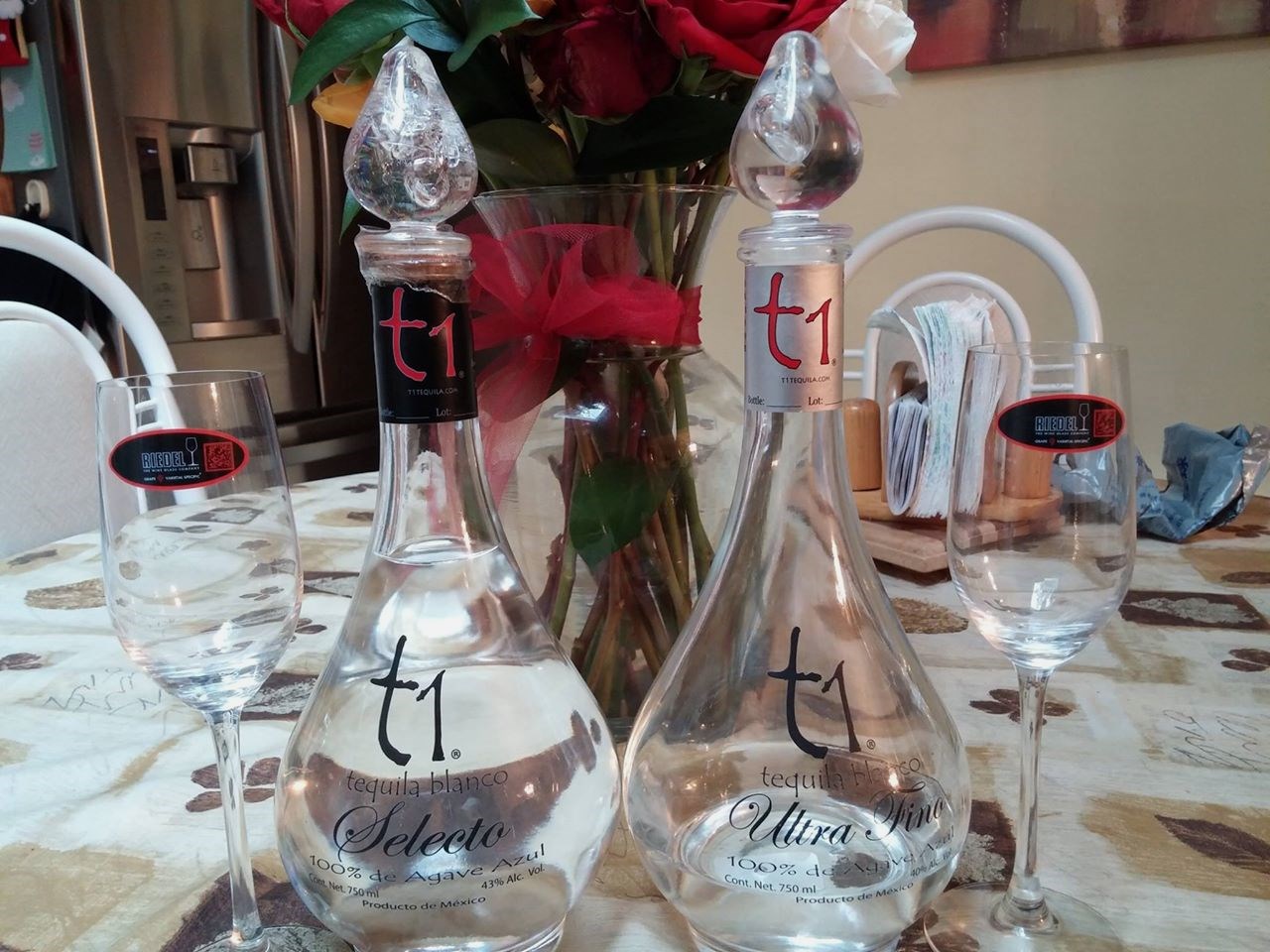 I did a blind comparison of the two blancos awhile back, and I picked the Selecto immediately, as the one for me. This is the original Selecto top (black/red) label. In the Selecto, I could nose and taste the extra cooked agave right away, and the slightly thicker oil, the different pepper aromas and slight fruit, citrus and earthy bold flavors. It was smoother and silkier than I thought for the higher alcohol level, but bold and so flavorful to sip neat. It's always best to let a higher proof, bold tequila like this sit awhile, to open up in the glass for a few moments, before sipping. I must say although I rated Selecto higher and prefer it, I like both products. German told me that concerning the two variations, that he made Selecto thinking of his own taste, and is made with a lot of personal care. I found for an experienced blanco drinker, and for literally $2.00 more over Ultra Fino, Selecto is the choice. German told me "Selecto has a lower distillation average (alc/vol content), in order to acquire more flavors from the agave." It really is delicious and it is one of the best blanco tequilas made.... period.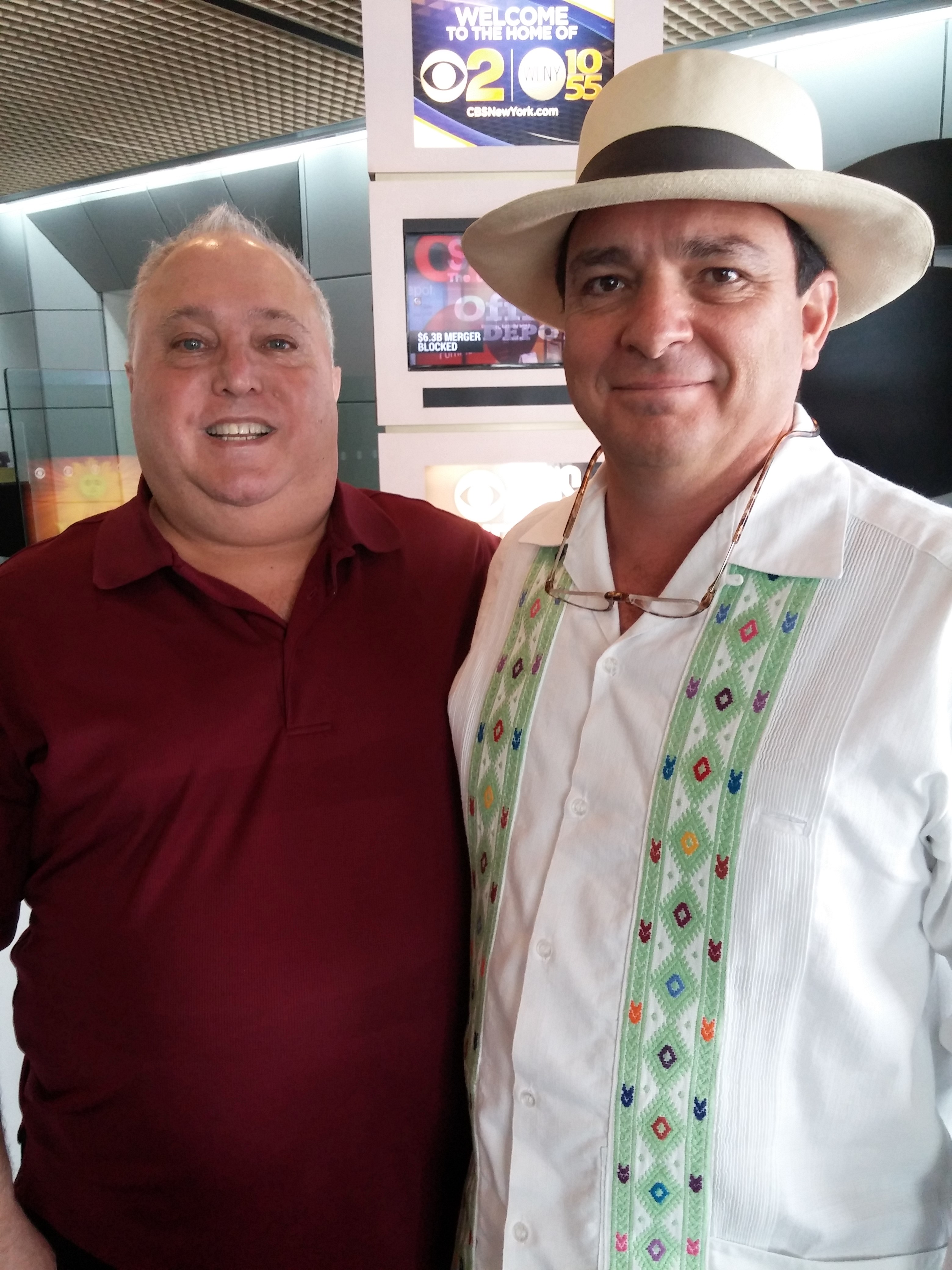 Although Gonzalez uses highland (Los Altos) estate grown agave, since the beginning of t1, he produces his tequilas at the fine, high-quality lowland (El Valle) distillery- La Tequileña NOM 1146. In the late 1970's German's father- Guillermo, who was a lawyer and politician, was also the founder of La Gonzaleña, and launched Chinaco Tequila, which became the first ultra-premium tequila imported into the United States. German has strong Mexican lineage, as he is also the great grandson of General Manuel Gonzalez, who was a former President of Mexico. Gonzalez learned a lot from his dad, at first in farming and agave growing, and later in the production methods. German had became the master distiller at Chinaco, and used the autoclave there, as he does now....in creative and wondrous ways. Germans family had a special relationship with Enrique Fonseca, who is a mastermind in his own right, and who owns the distillery, La Tequileña. When German Gonzalez left Chinaco, he told me "Fonseca offered me the key to his distillery because he knew I was going to do what I was born to do." They have been good friends for almost 20 years. German Gonzales Gorrochotegui grew up in this agave world, and not only is it in his blood, but we are better off because of it. Gonzalez is a compassionate, classy, knowledgeable, humble man, who I have had the pleasure to meet. Selecto is in my opinion, the best autoclave produced tequila made, and a top Tequila overall.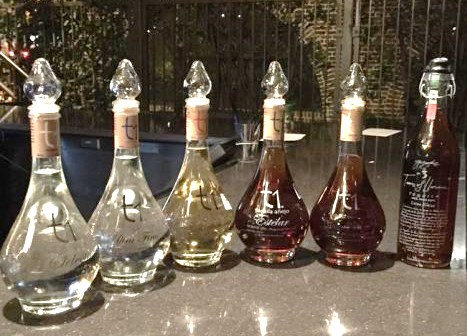 Besides the two Blanco expressions, T1 has a nice Reposado called 'Excepcional', the delicious Anejo (one of my favorites) called Estelar, and a new Extra Anejo called 'Sensacional'. Of course Gonzalez also produces the high end, expensive (but worth it) Tears of Llorona- a world class Extra Anejo. The bottles are beautifully made in the genie style, and are eye catchers, These tequilas are absolutely amazing.
German Gonzalez, a Mexico City native, and now a resident of San Antonio Texas, is about to start building his own brand new distillery in the municipality of Manuel Doblado, in Guanajuato state (GTO). He told me the elevation is 5,600 feet, so he considers this the highlands of Guanajuato. It's basically in between Leon City and Arandas in Mexico. It could be open in 2017, but it will take awhile for his expressions to be made there and then aged. Speaking with German, he told me plans are developing for a teaching area at the distillery, where he can help educate students from a nearby technical university, as well as having a small hotel for visitors. Stay tuned for the the next version of German Gonzalez' mastery.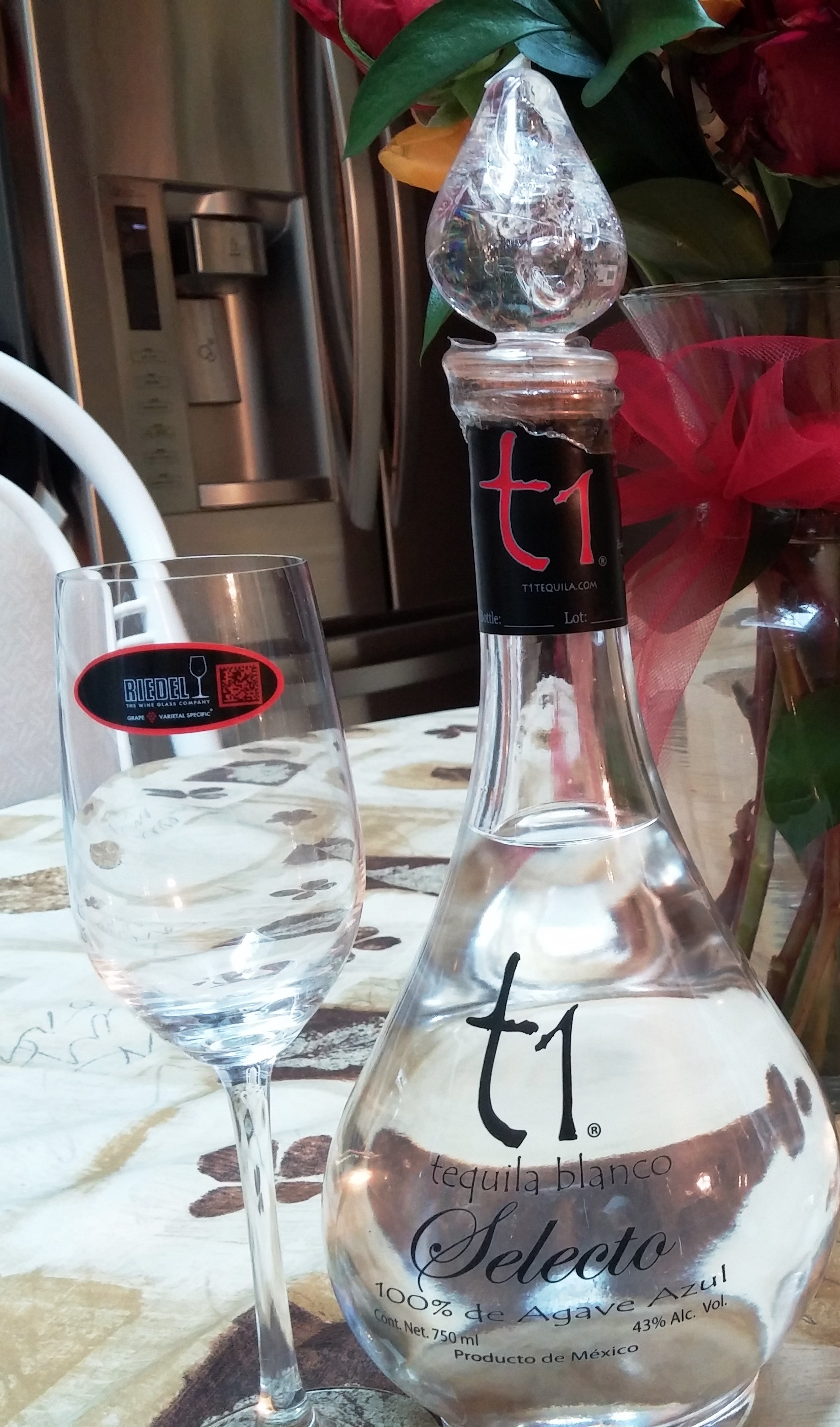 PRODUCTION- Selecto uses very ripe, hand picked estate grown agave, selected from the Atotonilco area. The cooking is slow-roasting in stainless steel autoclave ovens for 20 hours. Shredder/roller is used to crush, and stainless steel fermentation takes 72 or more hours. Gonzalez reports "the yeast is cultivated with the same juice, so it is made specifically for us". His artistry takes over during the distillation process, usually not worrying about the science and numbers, but relying more on his senses to achieve the desired flavor and aroma profile. Gonzalez told me he does a slow distillation and at a lower alcohol percentage, to "acquire more elements of the agave flavors." Gonzalez uses both copper and stainless steel pot stills in this process, and he also uses a broader distillation cut of the heads and tail, for an even wider range of aromatics. He then balances the alcohol and water to just the right amount of agave elements, at a higher proof, where it is double distilled to 43% abv.
SELECTO BLANCO- for approx $48, this double distilled 43% abv unaged blanco is a bold, crisp, strong agave forward, robust high proof tequila. It has aromas of anise (licorice), grass and earth, smoke, pepper, fruit and sweet agave. It's citrus dominant, with lemon flavors and a pinch of orange peel, cooked agave, peppery, earthy and vegetal. It's an aggressive, not totally smooth or sweet blanco, with a nice zing.... thankfully. I have loved T1 Selecto from the first sip years ago.
NOSE- cooked agave, some sweetness, earthy and grassy, anise (licorice), black pepper and smoke/tobacco. There's definite citrus (lemon & pinch of orange peel) notes, a pinch of spearmint, with some alcohol heat.
TASTE- medium oil, some heat, smoke, vegetal, citrus (mostly lemon), anise, black pepper, earthy, cooked agave and a pinch of fruit and green olive.
FINISH- some anise, citrus, tobacco/smoke, slightly smooth, with and a long peppery mildly tingly exit.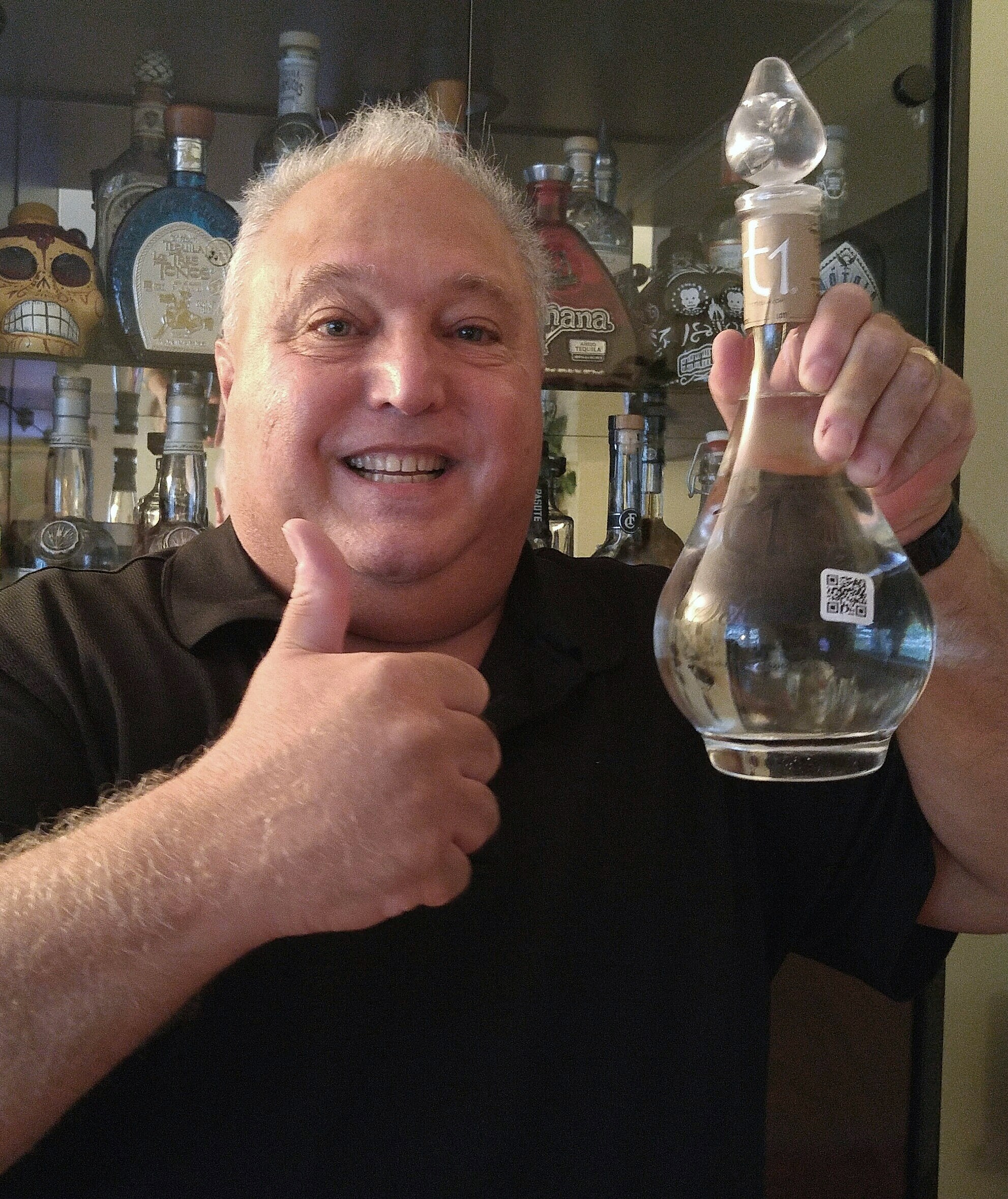 This is a real connoisseurs tequila, and one of my all time favorites. When you are ready for the real thing......This is it.
SEE More Honest Reviews and REAL Top Tequila Lists, and Please 'like' Long Island Lou Tequila on Facebook- HERE- https://www.facebook.com/Long-Island-Lou-Tequila-641682619241422/