Villa Lobos - Light & Tasty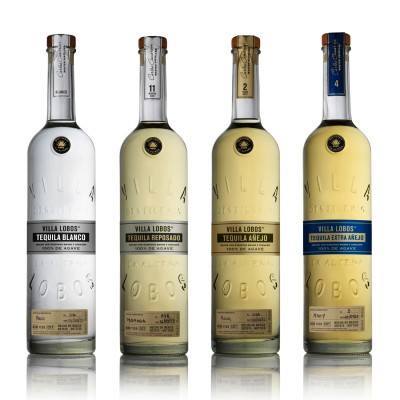 The NEW Tequila Villa Lobos is about to hit the US. I am proud to say I am one of two or three people in the US that have received samples and have evaluated them. Villa Lobos is made by Carlos Camarena and sold by Dale Sklar, and they are equal brand owners. This new tequila brand from Carlos Camarena appears to be a similar business relationship, as he has with Tom Estes and Tequila Ocho, and with Jean-Sébastien Robicquet and Excellia.
Dale Sklar, a tequila specialist and connoisseur himself, is based in London and owns a distributing company called 'Wine and Spirit International LTD'. He will be selling Villa Lobos worldwide, and Shand Import will be the importer in the USA. Tanya Sklar, Dale's daughter, a 6th generation in the business, is the company's export director. When I heard Carlos was producing this, I knew it had to be great, and it is. It's arriving tomorrow in California, and being listed in NY July 1st. Villa Lobos, like other Carlos Camarena products are made at Carlos' distillery- La Alteña Distillery in Jalisco's Highlands (Los Altos)-NOM 1139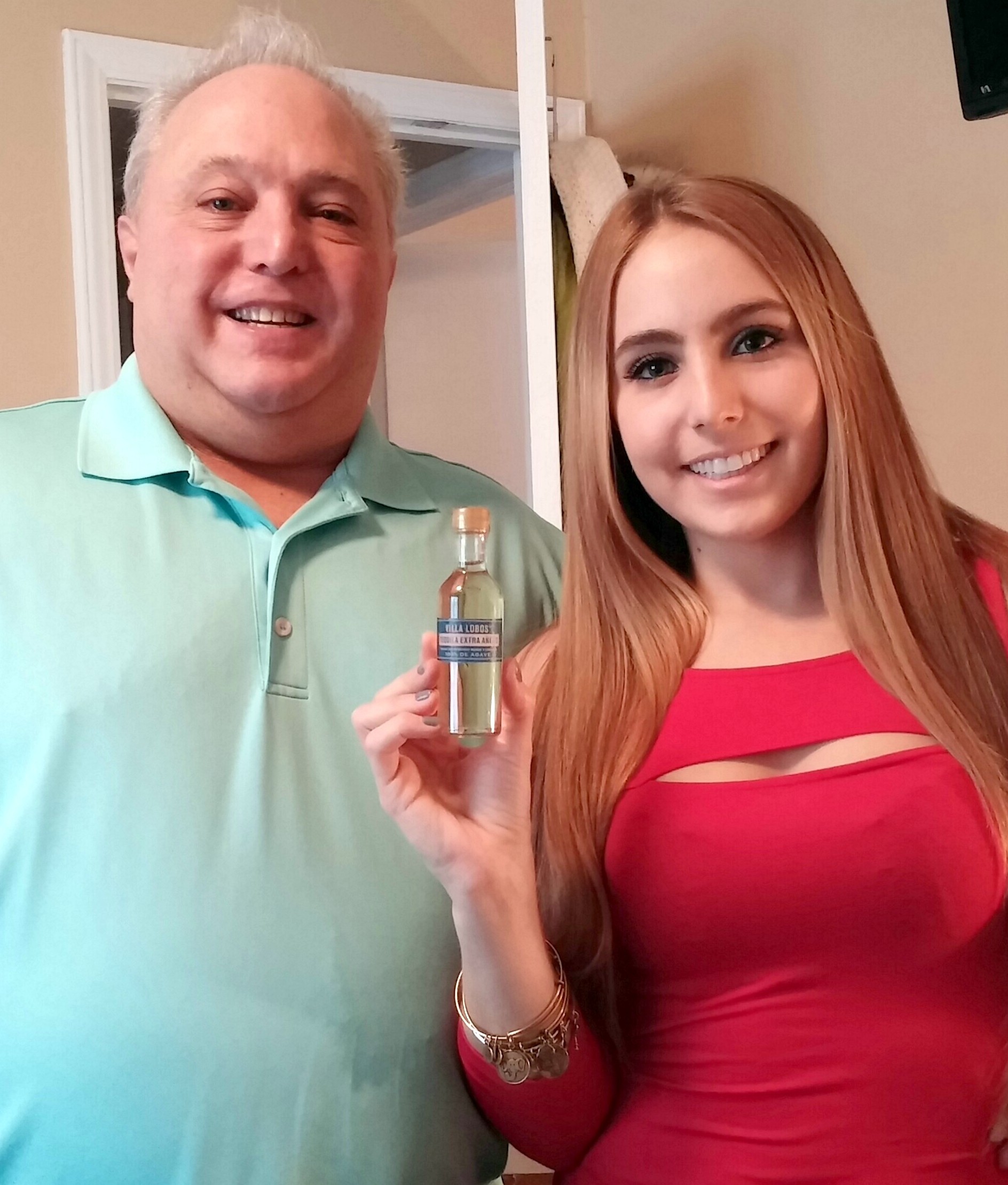 PRODUCTION- it is a traditionally made tequila, using hornos, shredder/rollers and copper distillation pot stills. The agave used for Villa Lobos is entirely harvested from the Camarena family plantations in Los Altos, in the Arandas highlands.
As Dale Sklar tells his story of how Villa Lobos came to be, I would describe this tequila, just as he had asked carlos, to "make the softest, gentlest and most wonderful tequila he could possibly produce" and to honor it with the name of his first love, Lupita Villa Lobos. It is soft and light, and delicate to drink, the aged expressions almost have a perfumed, feminine taste. Maybe that's exactly what Dale was looking for, to remind him of that magical night with Lupita.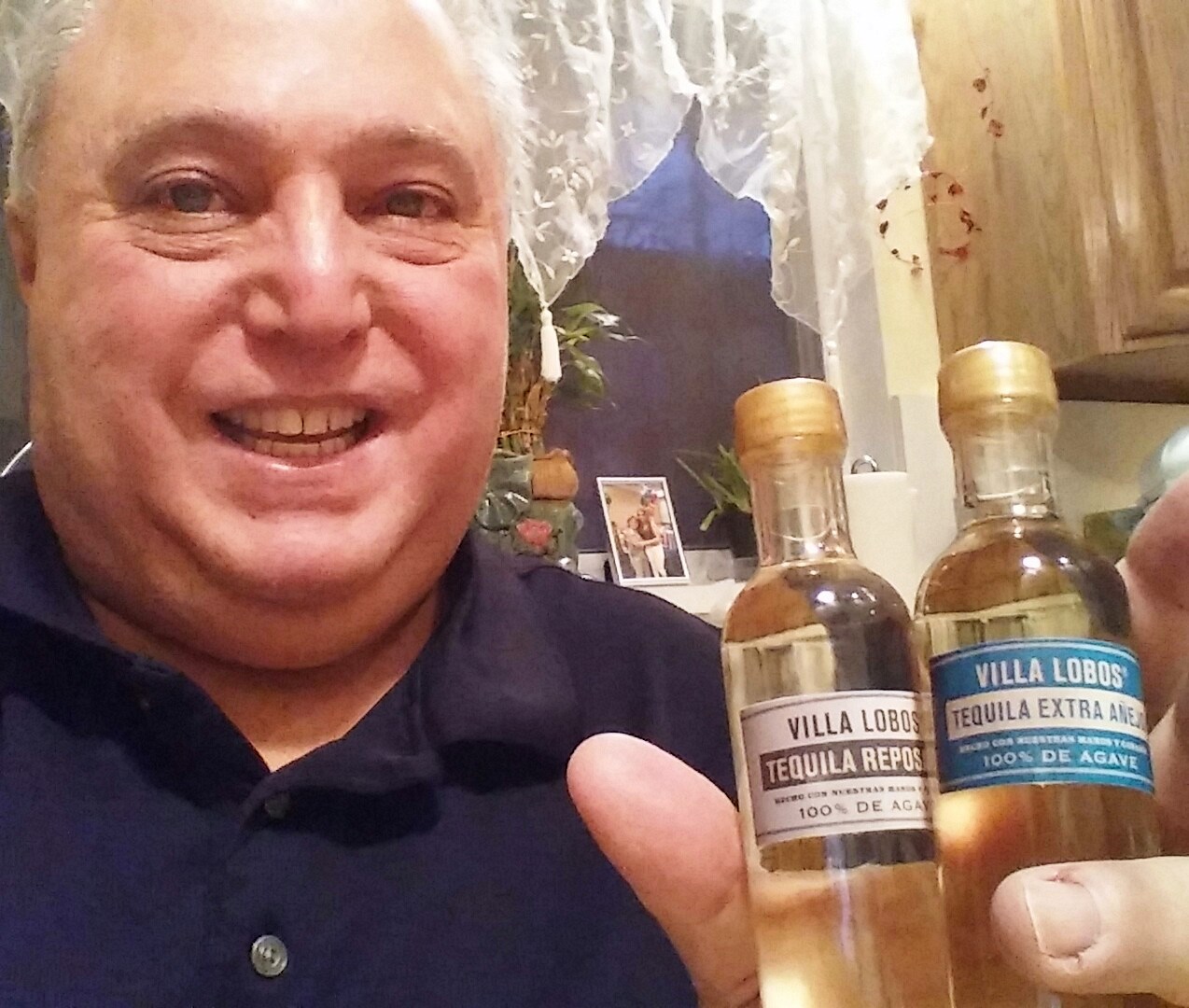 I believe that this is a perfect marriage, not with Lupita, but with Carlos. I read that Carlos had an abundance of agave, and after producing it, he started storing the juice in steel tanks. Carlos realized, after he tasted this juice after a year, that it became more feminine and silky, and knowing he couldn't use it for El Tesoro or Tapatio, I'm guessing that when dale asked about this type profile, that the new Villa Lobos was born. Prior to oak aging, ALL the tequilas in the Villa Lobos range are rested in open steel tanks for at least six months, including the blanco. Carlos said that the resting in steel had caused a natural oxidation that changed the original juice. It was an unexpected discovery, and for the profile of taste they wanted, it couldn't be more perfect.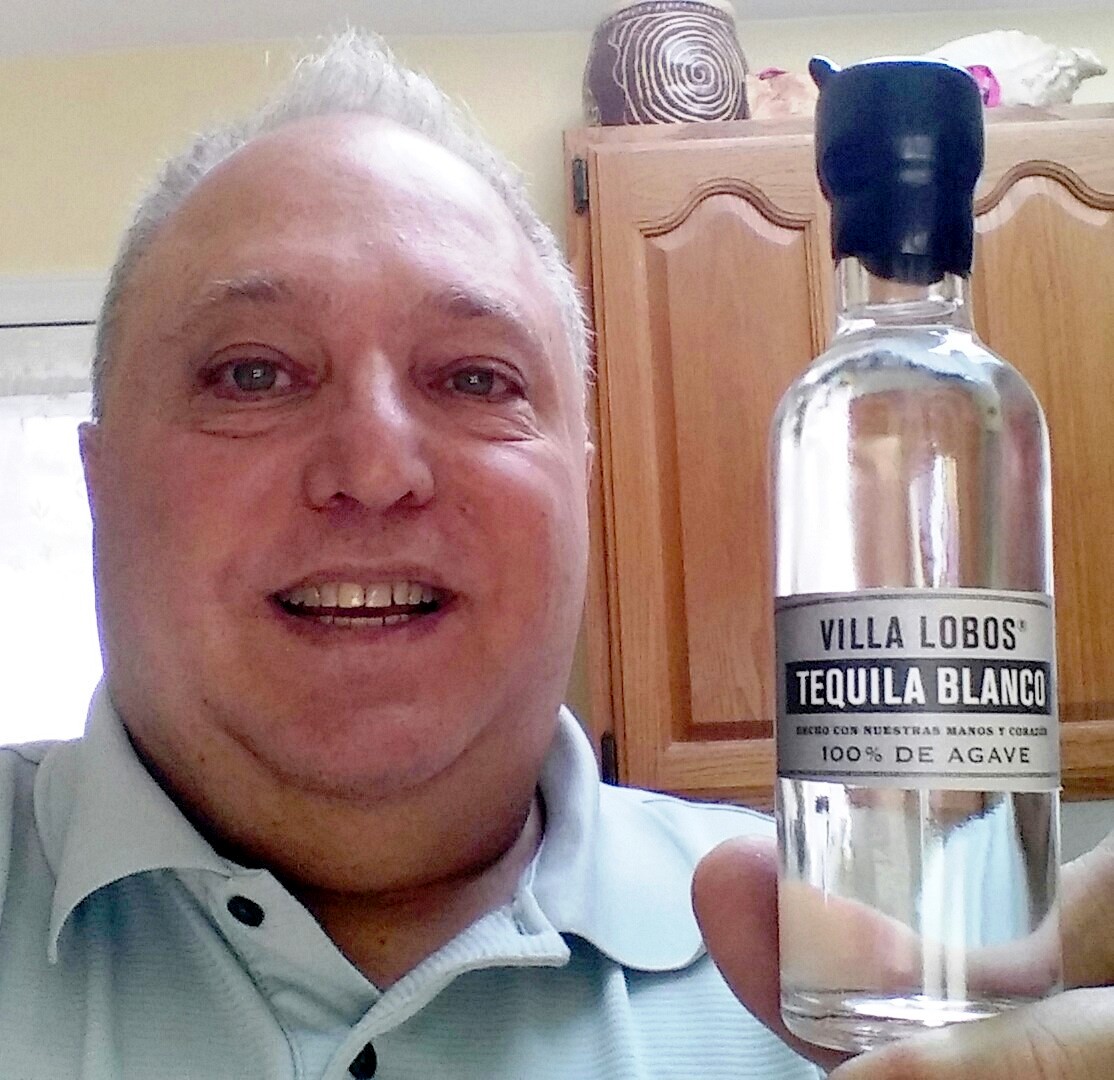 Blanco- steel tank rested for 6 months, the Nose shows a sweet agave aroma, some citrus (lemon), mint, pepper, some spice, a grassy, floral and slightly smoky aroma. It's a soft, easy and almost a slightly perfumed nose.
NOSE- I nosed slight brine maybe a pinch of licorice, but each aroma, separately and together, is a light scent. Nice and light.
TASTE- I found medium oil, light smoke, spice, mint, and some buttery textures, but keeps the agave taste. There's a mild fruity taste, and together it's all very flavorful. For me, although there's just enough smoke to detect, that smooth, mild pepper and sweet buttery mouth-feel blend nicely and delicately with it, making it very soft, and pleasant to sip.
FINISH- the finish has a pinch of mild heat, a buttery, spicy, light and mild smoky, medium length exit. The resting of this blanco really softens and balances this juice, making it so easy to sip. For anyone who finds blanco neat, too harsh or bold or overpowering, they need to try this. They will love it, as I did.

REPOSADO- rested 6 months in steel tanks then aged 11 months in American oak, with a delicate light nose with light oils, light spice and a smooth taste.
NOSE- the Nose is light, almost a white wine, soft delicate aroma. It has slight mint, and some fruit, like apples and peach. It has a delicate floral aroma, and just a pinch of pepper. I could smell faint perfume and a slight citrus (lime) aroma.
TASTE- a light oil, with fast moving legs, a slight burn but only at first, with some light spice, some sweetness and a fruity and very smooth and silky mouth feel. There was agave presence but not overwhelming by any means. It has a thin taste, light, and easy to drink. After a few sips I noticed a slight smoky taste.
FINISH- light, with some spice, light smoke and a smooth, balanced tasty medium exit. I like that it is different, not a typical vanilla/caramel and oaky taste. Even the barrel aging seems mild. This is a light, beautiful drinking Repo.

ANEJO- rested 6 months in steel tanks then aged 24 months in American Oak, a light nose with some mild smoke, and sweetness is followed by a a medium oily, caramel and vanilla, chocolate lightness. A light anejo, so easy to sip.
NOSE- light, with a mild cognac/wine oak aroma. You can detect a smoky, briny, perfumed, caramel, sweet agave nose. There is light vanilla and some very mild floral aromas, with a pinch of cinnamon and mint.
TASTE- a medium oily feel, some heat, light caramel and vanilla, spice, almost a chocolaty hint, soft, clean and smooth. There's not a strong presence of vanilla or caramel, and is feminine, soft and smooth. Again, it's well balanced, with some citrus notes and the sweet agave taste.
FINISH- some caramel, light smoke, a chocolate feel, light spice and light vanilla. It's a sweet, smooth, soft medium exit. A Nice soft, light Añejo. Very nice.

Extra Añejo- rested 6 months in open steel tanks then aged 4 years in American Oak, with a wine and cognac light nose, and a buttery, slight smokey taste.
NOSE- light, sweet, with a very faint oaky/wine/cognac barrel nose. Slight smoke and citrus aroma, with some floral notes and a pinch of vanilla. There is also a hint of herbal mint. Overall a light nose, but there are things happening here, but in a very subtle way.
TASTE- medium oil, some heat at first, slight caramel and smoke, with a slight buttery taste. The feel is soft and light with a touch of citrus.
FINISH- light smoke, caramel and mild spice, but very smooth, giving way to a tasty, lingering exit. It is a smooth, light and a very easy to drink XA. It was refreshing to taste an extra añejo, like the añejo and repo, without that typical overbearing vanilla and caramel flavor or an overly oaky taste. I like this a lot, even more than the Añejo and Reposado. I LOVED this pleasant, light and delicious Extra Añejo.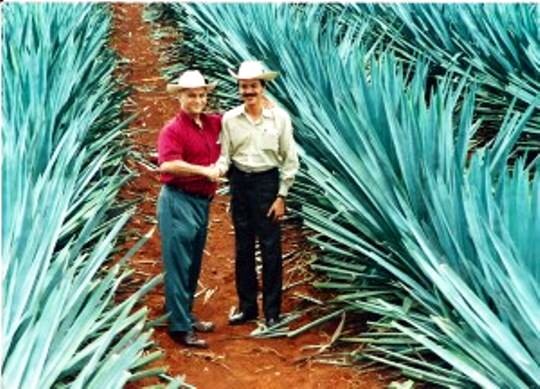 My favorites are the Blanco, as it was light, soft and buttery, and so easy to sip and the Extra Añejo, as it was light and tasty, and not overpowering with vanilla and oak flavors. It was more complicated and bolder than the others, yet still an easy drinking Extra Añejo. These are fantastic light and easy to drink products..
There are rumors in the trade that there is a barrel of 10 year aged VL Tequila at La Altena quietly aging day by day. You never know...We'll have to wait and see if there is any truth to this.
SEE More Honest Reviews and REAL Top Tequila Lists, and Please 'like' Long Island Lou Tequila on Facebook- HERE- https://www.facebook.com/Long-Island-Lou-Tequila-641682619241422/